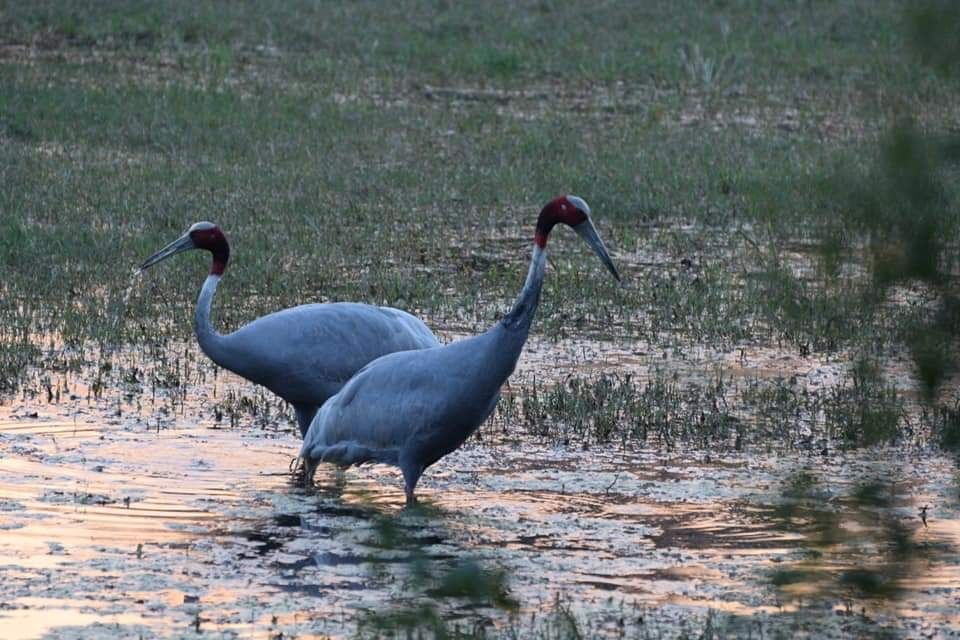 I being a wild-life enthusiast, had been looking forward to this tip so nice a long time.. Finally we planned for in in February,2018.
There is no itinerary for this as our only stop was Bharatpur bird sanctuary.. Keoladeo national park. It is one of the best bird sanctuary in world housing more than 400 bird species..
Even if you are not a bird watcher, still I can assure you will fall in love with this place..
Is just 2.5 hrs from delhi, u can even drive and go.. Then national park opens everyday from 6 a.m to 6 p.m. When you reach there, you can hire a bicycle , or a rickshaw or even walk inside...
Its really one of d most relaxing getaway from Delhi..During winters, lots of migratory birds visit this place to escae from harsh cold weather.. Its a sight to behold.. So many beautiful birds together...
Apart from birds, you get to see few herbivorous mammals, and even Rock Phython.. God it was dangerous..
Our guide, Sorenji, took us deep inside to show the snake's hole.. It was scary..
We used to reach the park around 6:00am in morning with packed breakfast n lunch.. And roam around till 5-6p.m. Same schedule the next day .2 days of non stop bird watching..It was a lifetime experience...
We spend 2 days in this place and left with lots of flying memories..