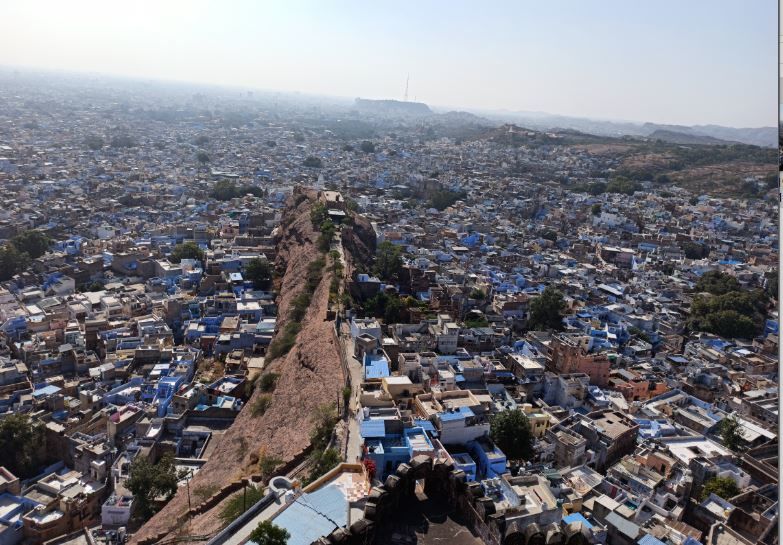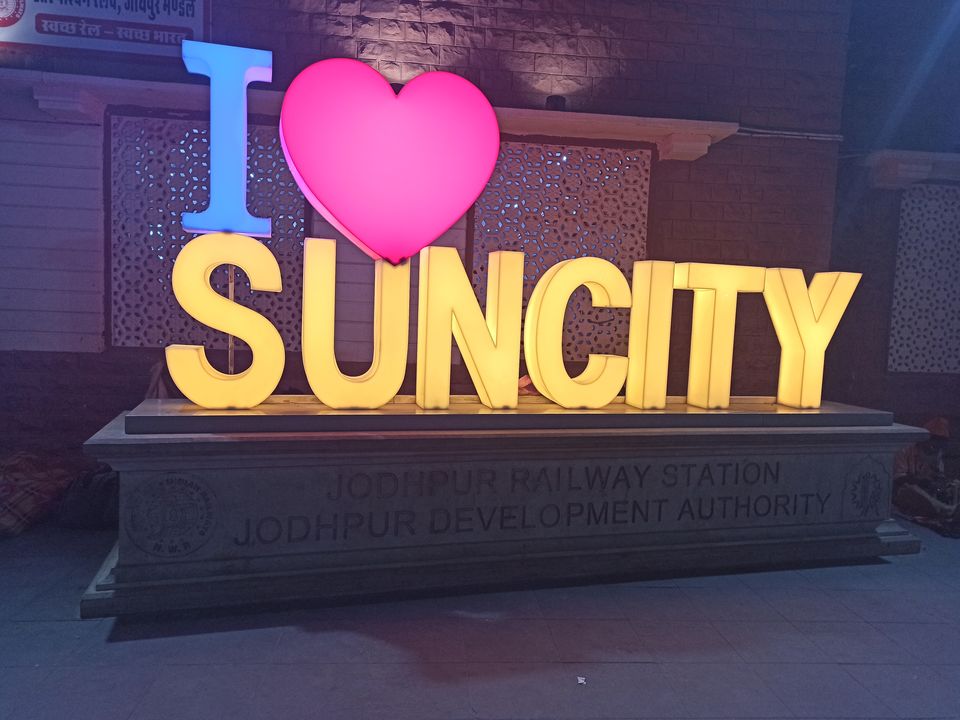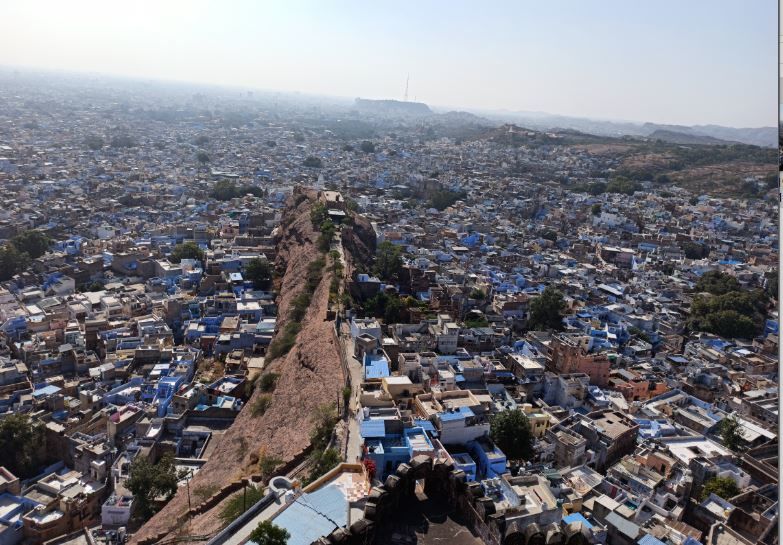 Jodhpur or Blue city is located in Rajasthan which is also the second-largest city of Rajasthan. Jodhpur is also called as Sun City, Gateway to Thar.
My trip to Jodhpur was for one day in which I have covered the all major spots of Jodhpur which are near and around the city.
The main attractions of the blue city are:
1. Mehrangarh Fort
If you have watched The Dark Knight Rises movie then u should recognize this fort. This is one of the largest forts in India, this fort is visible to anyone who stands in the Jodhpur city. The fort has seven gigantic gates. There is a temple at the top and endo the fort where you can see a view of the blue city it looks like the whole side of the city just covered with the blue blanket.
In the fort, you can also go for Zip-lining by Flying Fox.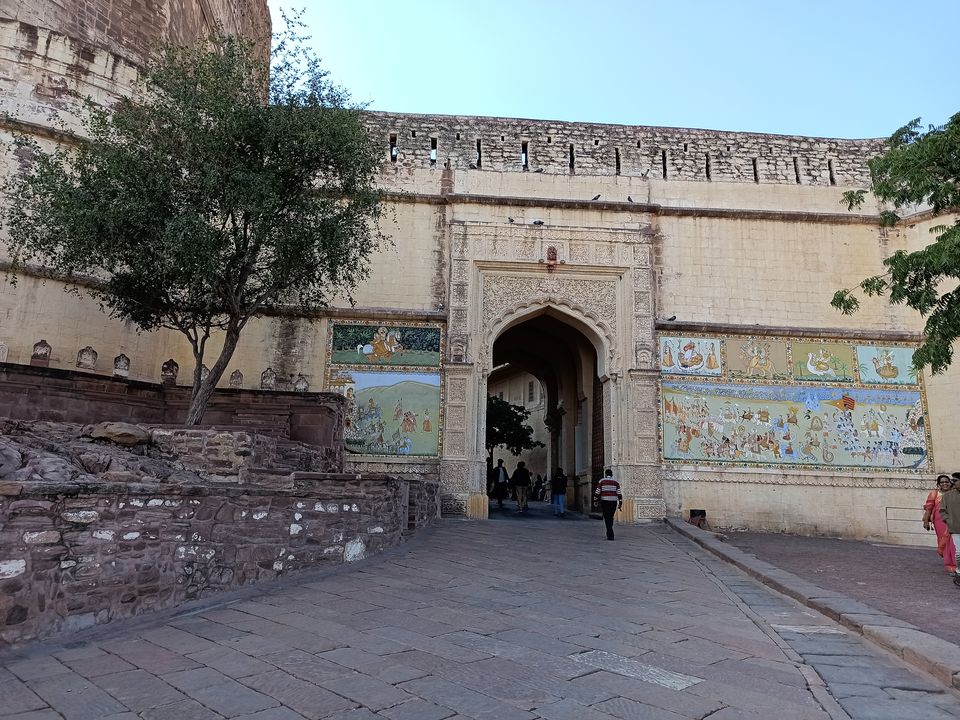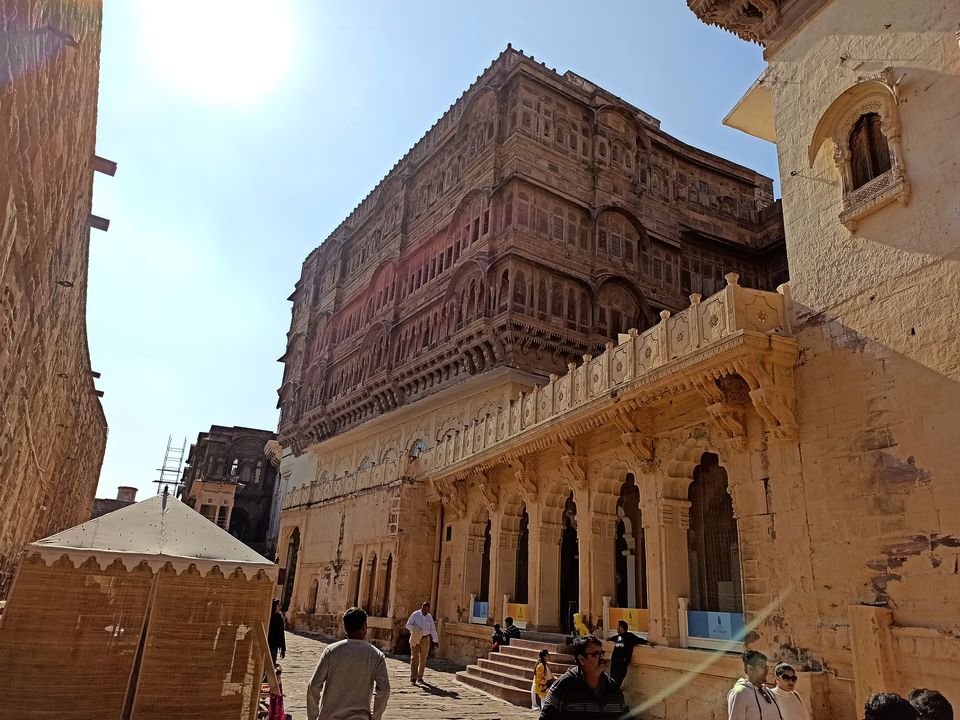 It is advised you to carry a student ID Card if you are a student so that you can get a student discount on the entry fee.
2. Jaswant Thada
This is the next spot just after the fort which is at the foot of the fort. This a tomb that is fully constructed by White marble. If you are looking for relaxation this is the spot, as it has a well-maintained garden and an artificial pond which gives a pleasant experience.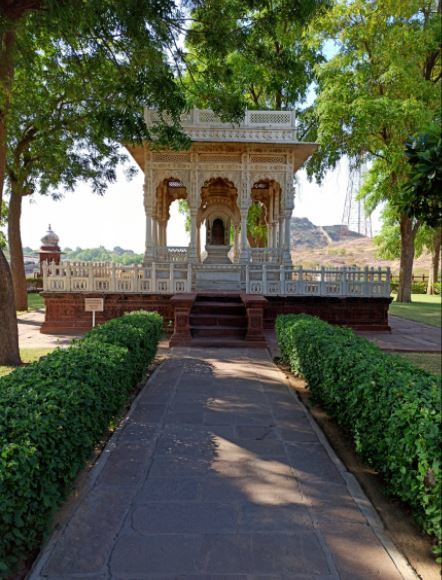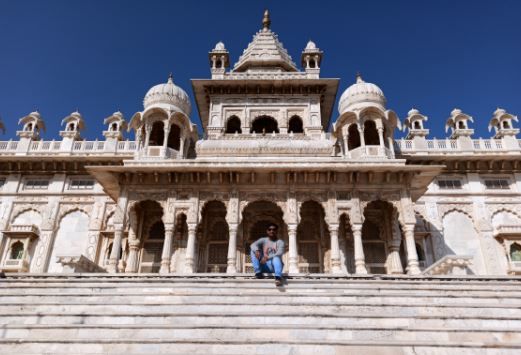 3. Umaid Bhawan Palace
This is one of the luxury palaces built in the style of British architecture than Indian style. The Palace is a half museum that gives a clear picture of the Royal Family, their motives and achievements. The other half is a heritage hotel and residence of the Royal Family.
The palace has a beautiful garden outside and also a good collection of cars which are displayed from the old times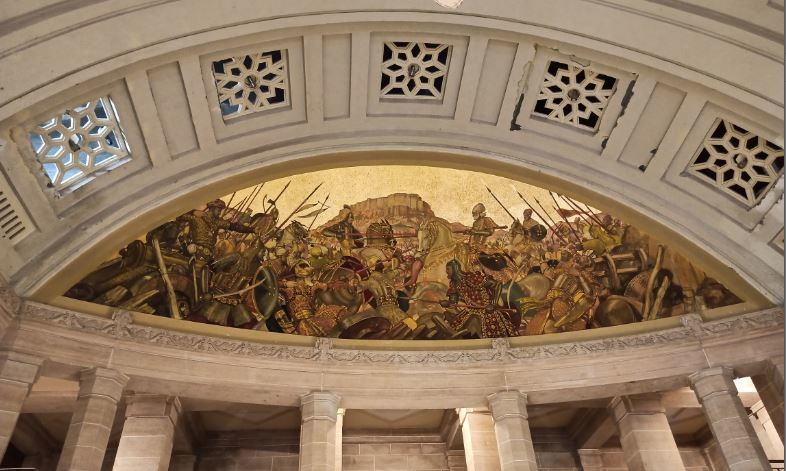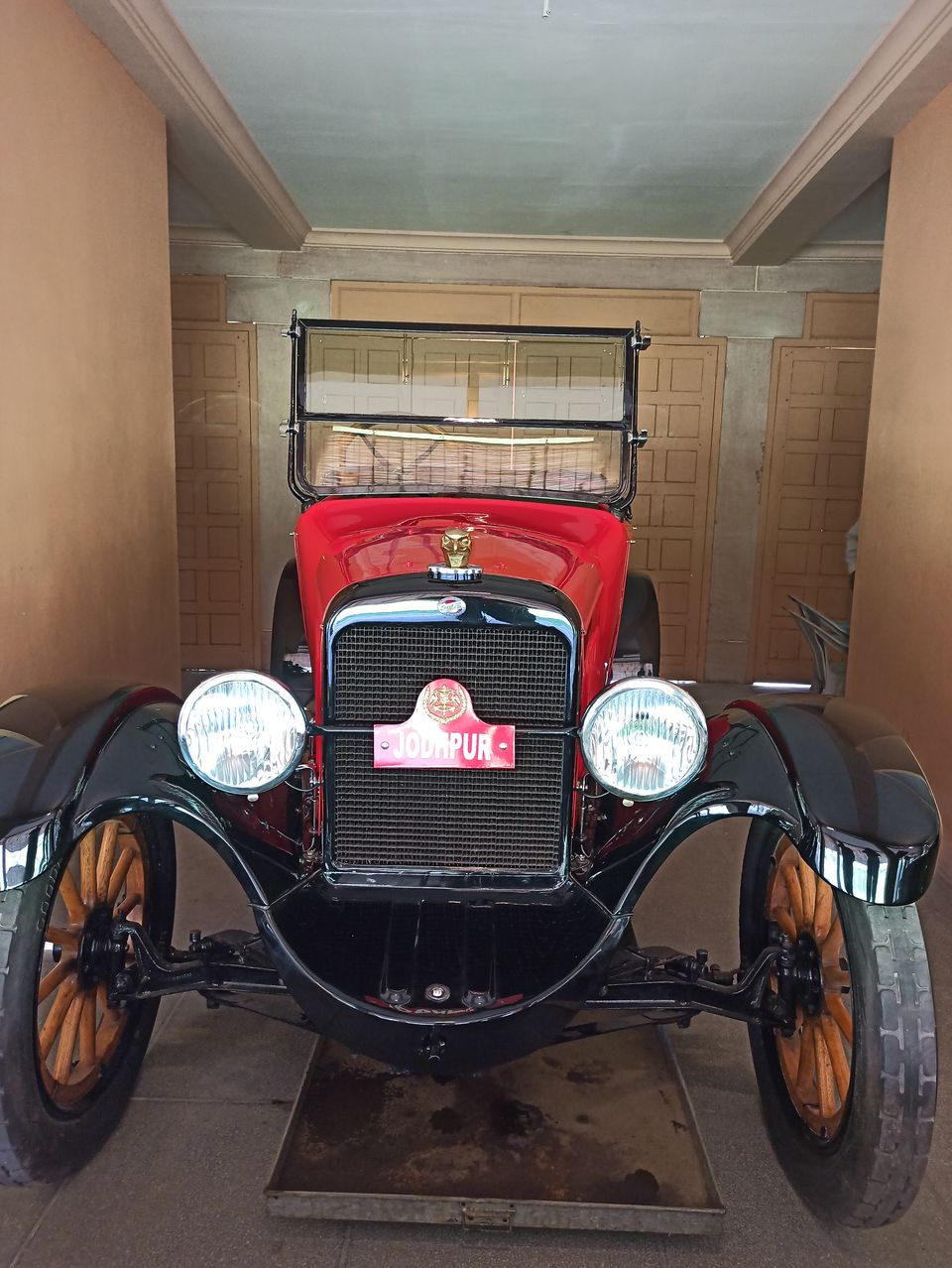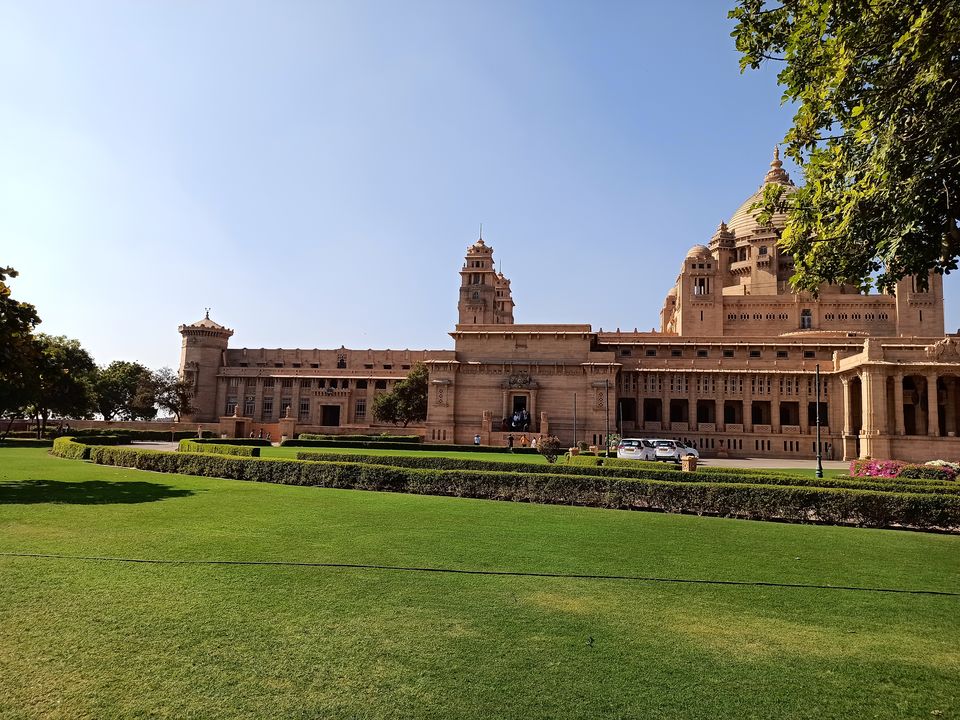 The garden is located just outside the city, this place has a wide green beautiful garden, royal cenotaphs, and architecture at its best. Inside the garden, there is a museum too which exhibits art crafts and old relics.
The garden is so large and you get to explore the places of the old half-destroyed temples and tombs. This place closes by 6 P.M.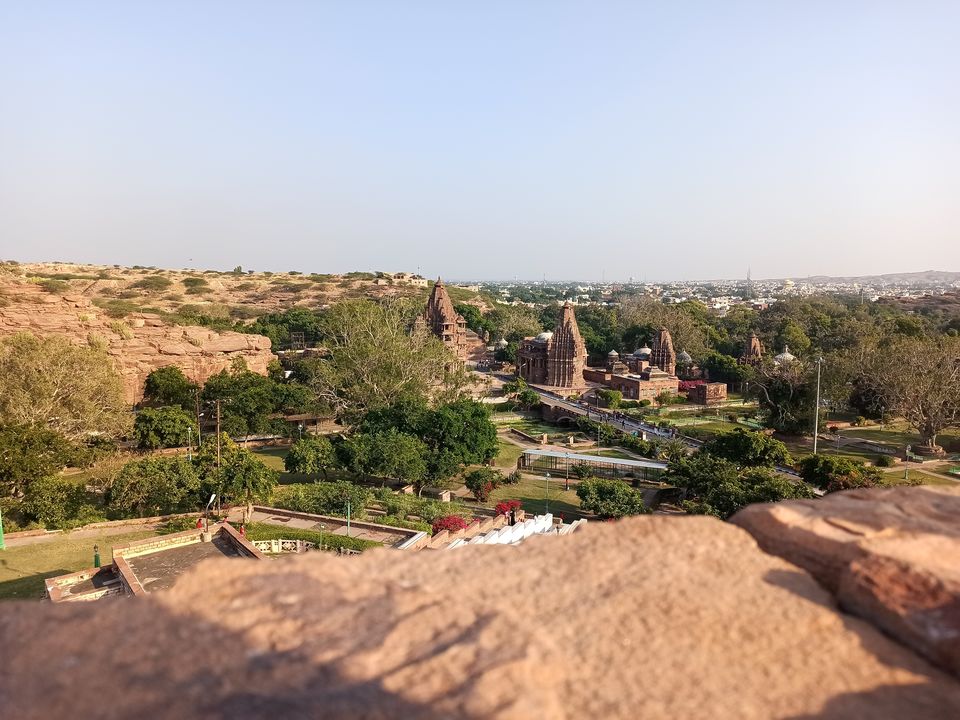 5. Ghanta Ghar
Is a magnificent clock tower in the center of the city, surrounded by the busiest local market where you can shop for.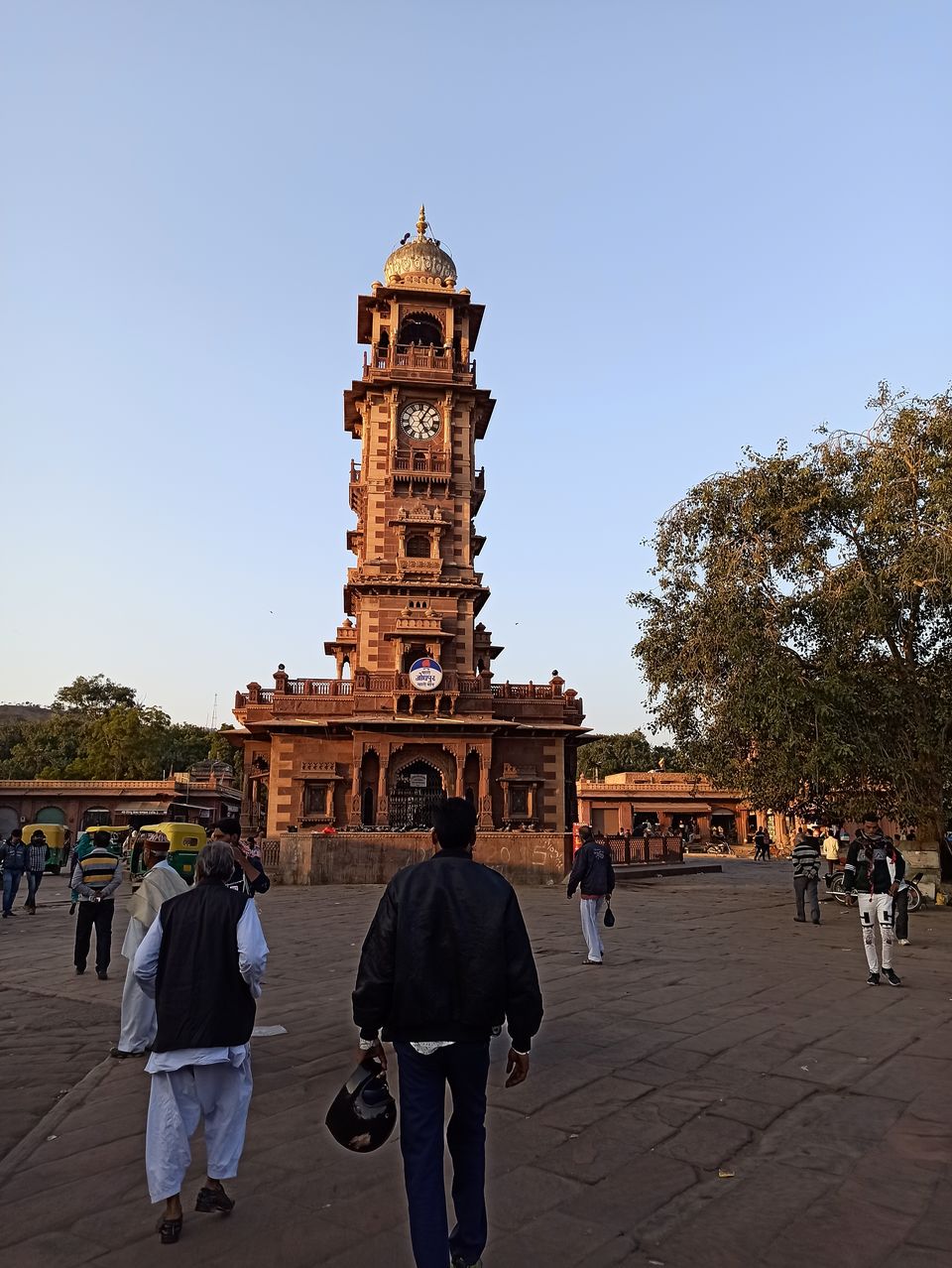 Apart from these places you can have a walk and explore the blue streets, go for a desert ride and camp which is a bit far from the city but I suggest go for a desert experience in Jaisalmer than here.
As you get through the exit of the railway station and bus stand you can find many Auto's that provide this mini-tour package. Do a good bargain before agreeing to their price, if not you can take a bike for rent and explore yourself.