I watched my steps as I trod up along the wavy slopes of Nahargarh's diametric walls. Careful as I was about the occasional outgrown bush dangling in our way, I also kept an eye out on my mother's footsteps leading me by a few feet.
She was wearing her sports shoes - the ones she usually wore for the irregular morning walks that she had started to take when the pandemic began. And even though they ensured a nice grip, I still wanted to keep checking if she was comfortably being able to negate the unruly surface we were walking on - the odd loose stones catch unsuspecting walkers tumbling.
My brother was leading the way, many meters ahead of us. Merrily striding, much quicker, reflective of his place as the youngest in the family. He is the youngest by a distance - younger than me by no less than 8.5 years. Behind my brother was my dad, followed by mom and I. Dad kept the position of charge, in principle. Though, at 58, he definitely isn't the most nimble of us.
On that morning in late January of 2021, at about an hour past the break of the dawn, as the four of us were making our way to the famous sunrise spot of Nahargarh Fort, I looked up for a moment. Along the periphery of these grand walls, I saw my family - strung together in a single line of sight - as we explored one of the most populated spots of our home, Jaipur.
A Day of Realisations
In the last 10 months since the pandemic brought us all under one roof for such a long period of time, this was the first instance of us going out together. And these thoughts that I am now penning down - about being watchful of my mother's steps, about noticing how my brother took charge, about my dad's age catching up on his slowed gait - are not just fleeting observations I made that day. These are rather physical realisations of a slow synthesis of familial dynamics, taking shape over these 10 months. We are just that much more observant, knowing, understanding and concerned about each other than we had ever been. That day at Nahargarh was just a day of realisations.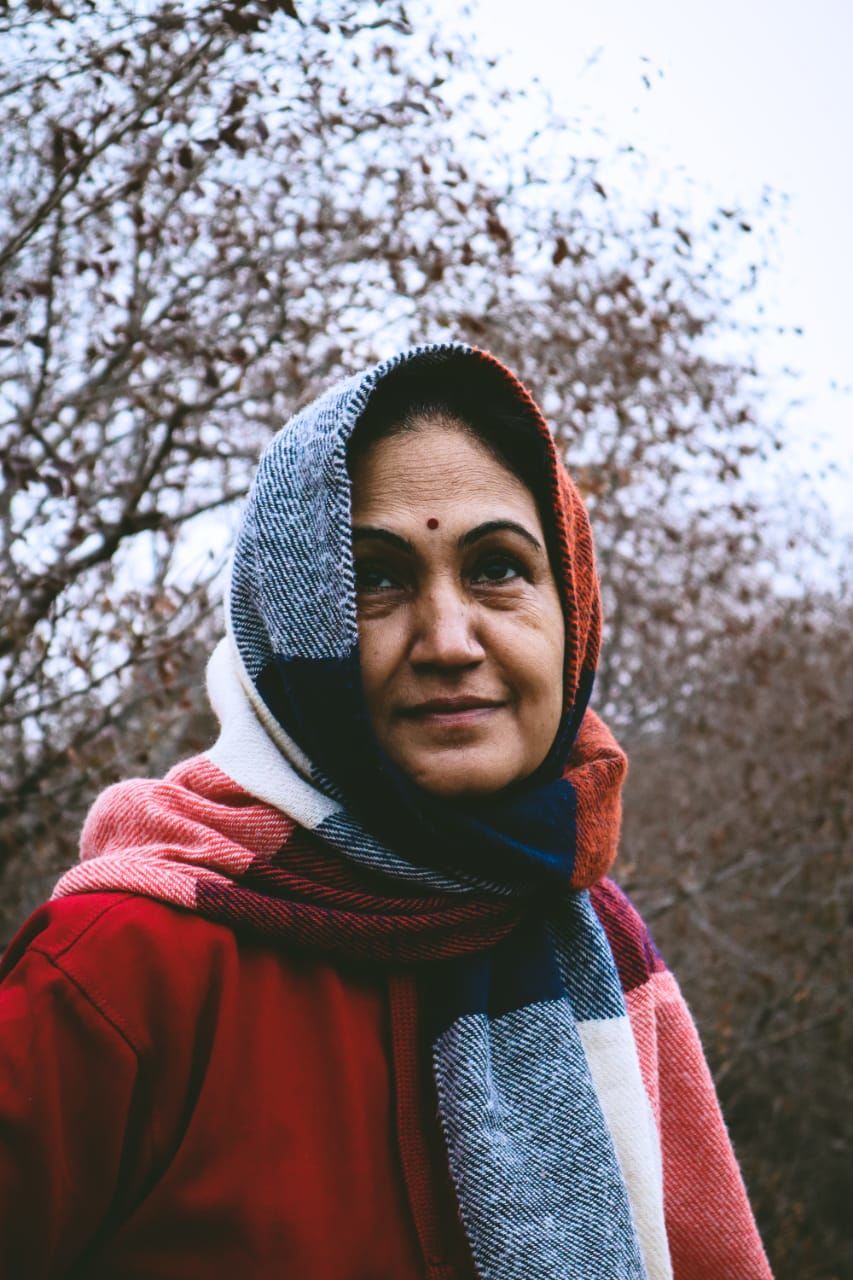 March 2020
We started off like most other families. A re-run of old TV shows on Doordarshan happened (from Ramayan to Shaktimaan, we sat through them all for that euphoric nostalgia.) We played cards in our free time, watched news and discussed the scary updates of steadily rising number of cases, with occasional hysteria upon finding out that somebody's somebody had tested positive.
I started cooking in a big way. In a matter of few days, I learnt a variety of non-vegetarian dishes. My brother learnt driving; taking the car out for a spin late at night and with the traffic already scarce, he was able to pick it up quickly. In those initial months, the sense of being grateful for these moments with one's family was so tangible.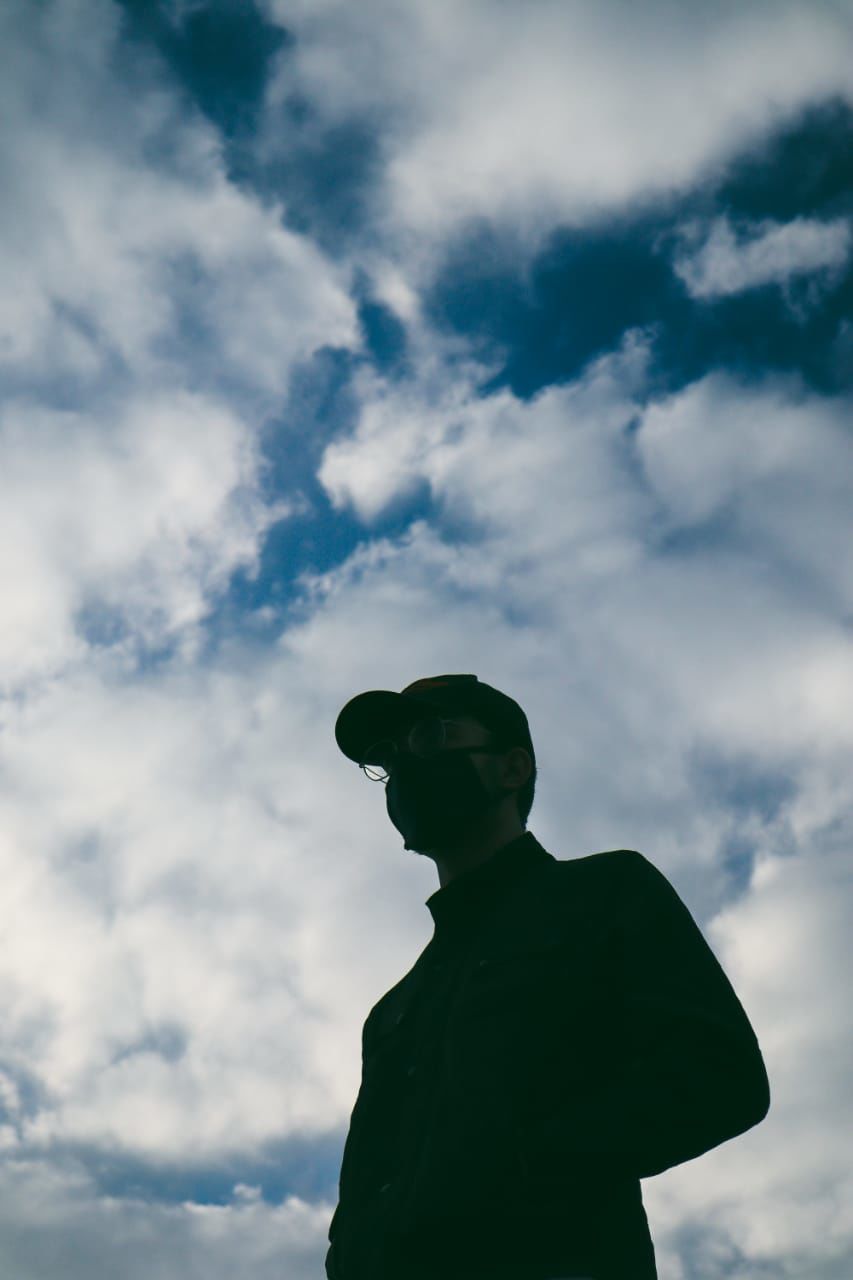 The Other Half of the Year
Then, it started to settle down as what seemed like a forced title till sometime back - "the new normal". It became a reality, an everyday thing carrying on for far too long. It slowly shifted to the subconscious, unnoticed. Doordarshan ran out of re-runs, I got more immersed in my office work, the chef in me became a little lazy, and card games were all but over. Even the virus stopped being the monster that it initially was - still a major global threat, but now looking controllable and largely avoidable, if one followed precautions. And while the four of us were still grateful for being in the company of each other, the conscious feeling of it wasn't as pronounced.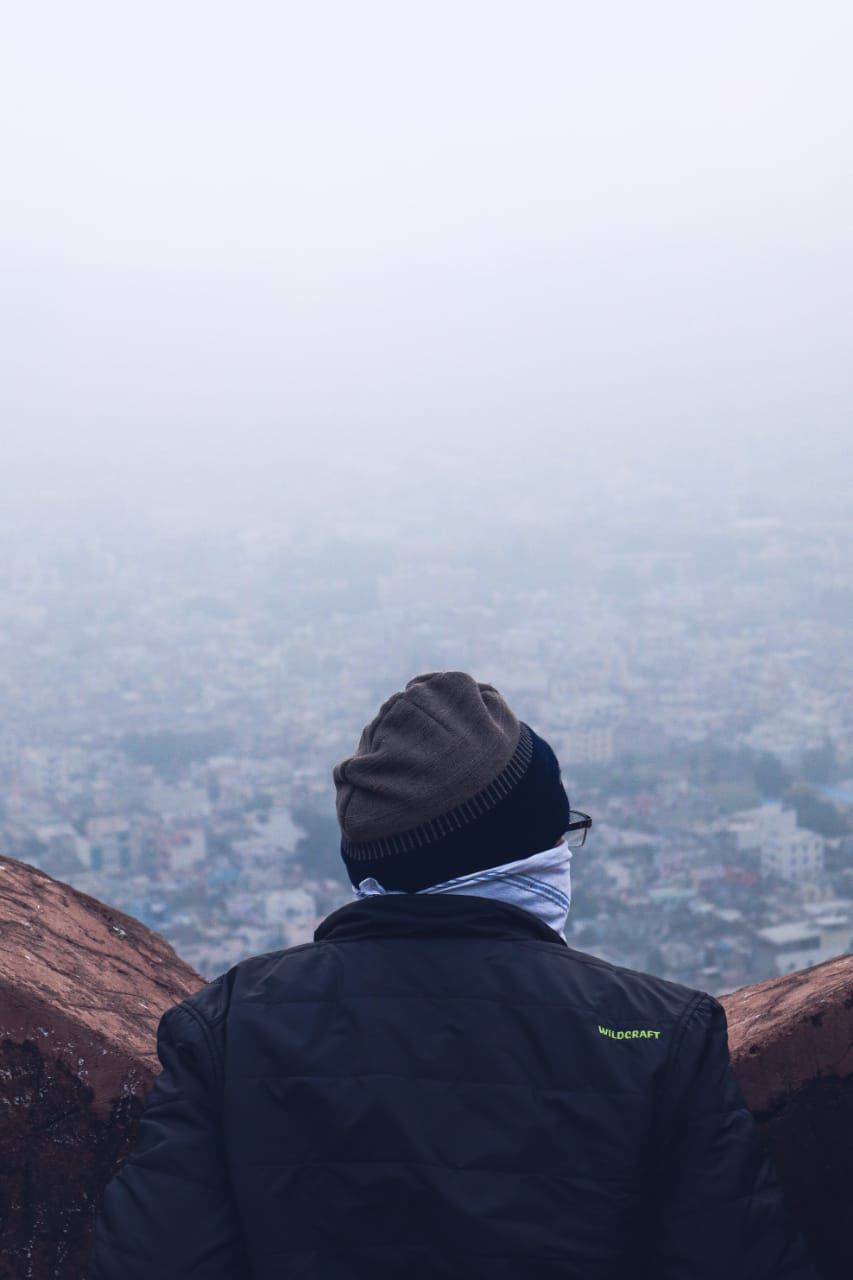 "Let's Go Out"
Dad often forgets his mask at home and we have to keep reminding him before he steps out. He works at a bank, so there wasn't ever a work-from-home scenario for him. Everyday, he had to wake up early, get ready for work and spend 8 hours at the office, even during the near-curfew situation during the crisis' peak. So, that evening when mother dearest flagged the idea of the 4 of us heading out to catch the much-publicized sunrise at Nahargarh the next morning (on a Sunday), I reminded him to keep a mask in the car already. He forgot. (luckily he carried a handkerchief with him and kept a safe distance from everyone)
Few hours later, we found ourselves up early (unusual on a Sunday for me and my brother, at least) and getting ready to leave. I can tell that everyone loved the idea of this mini-outing, especially since we all reckoned it to be the family time we all were quietly longing for. We didn't even have tea that morning. Considering how fondly addicted to kadak chai we all are, skipping the tranquilizing 10 minutes of absolute bliss on a January morning was unthinkable. But we decided differently that day - We'll have chai somewhere outside. Followed by breakfast. Followed by a visit to Jal Mahal as well. It was a Sunday, we had time. And we certainly had time for each other.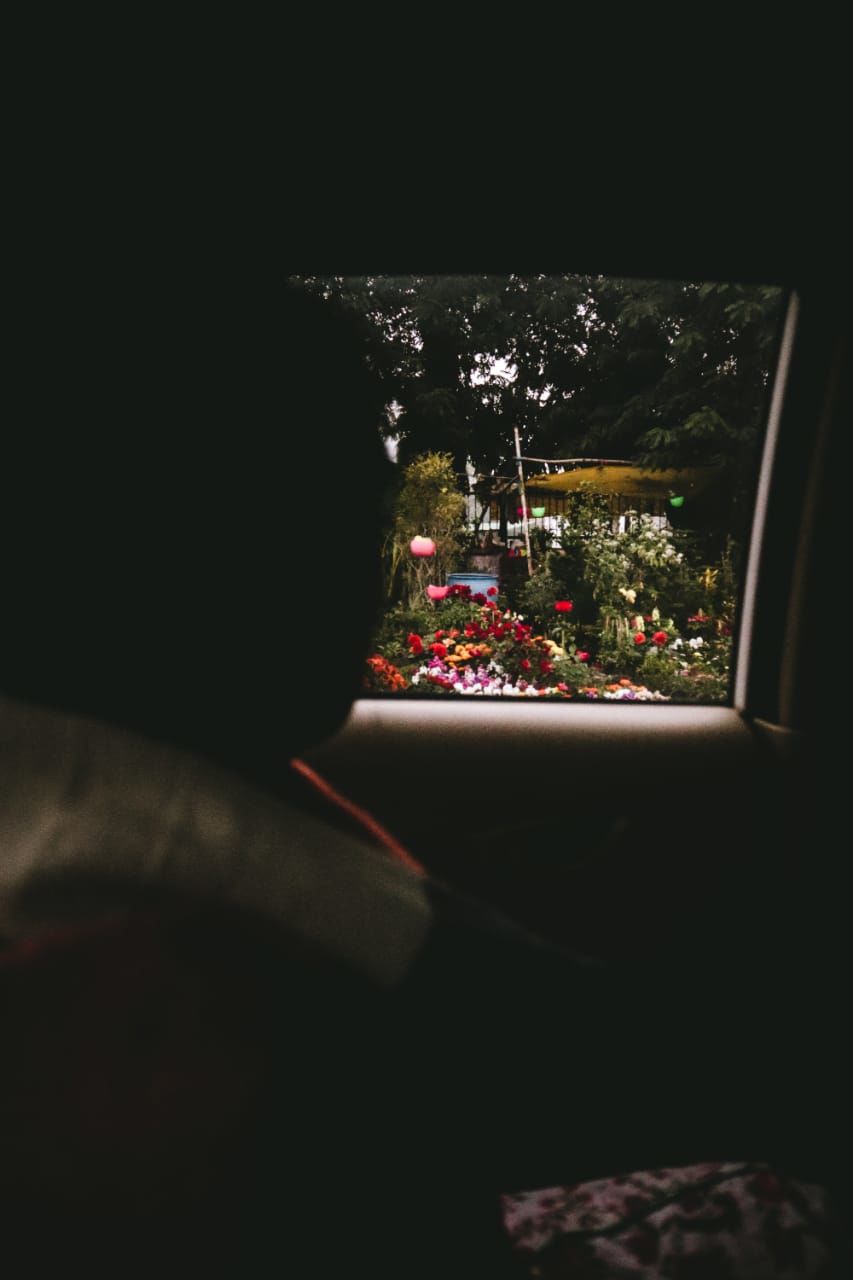 Yeh Mulaqaat Badi Der Ke Baad Aayi Hai...
Through the misty, sleepy streets of Jaipur, dad drove us all the way till the majestic fort. The road that traces the uphill climb cuts through a bushy jungle. We took pauses at least three time in that 15 km journey. To soak in a Jaipur morning in its beautiful winters, is an experience that can only be felt. The wide roads with almost non-existent commute allowed ample space for everyone - our car, sleeping street dogs, and pigeons assembling to peck up food. A flower seller was producing his bright colours drenched in dew, to the fore of his shop. A chaiwalla brewing tea in his huge pot in a corner somewhere caught our attention with the aroma of his potion.
I think I thanked my mom in my mind that morning, for this was all her suggestion. Not like it was a very unique idea, but it laid dormant for the 3 men in the house for months. She finally went ahead and called it out, as she also awoke me to be re-introduced to my beloved hometown in the process.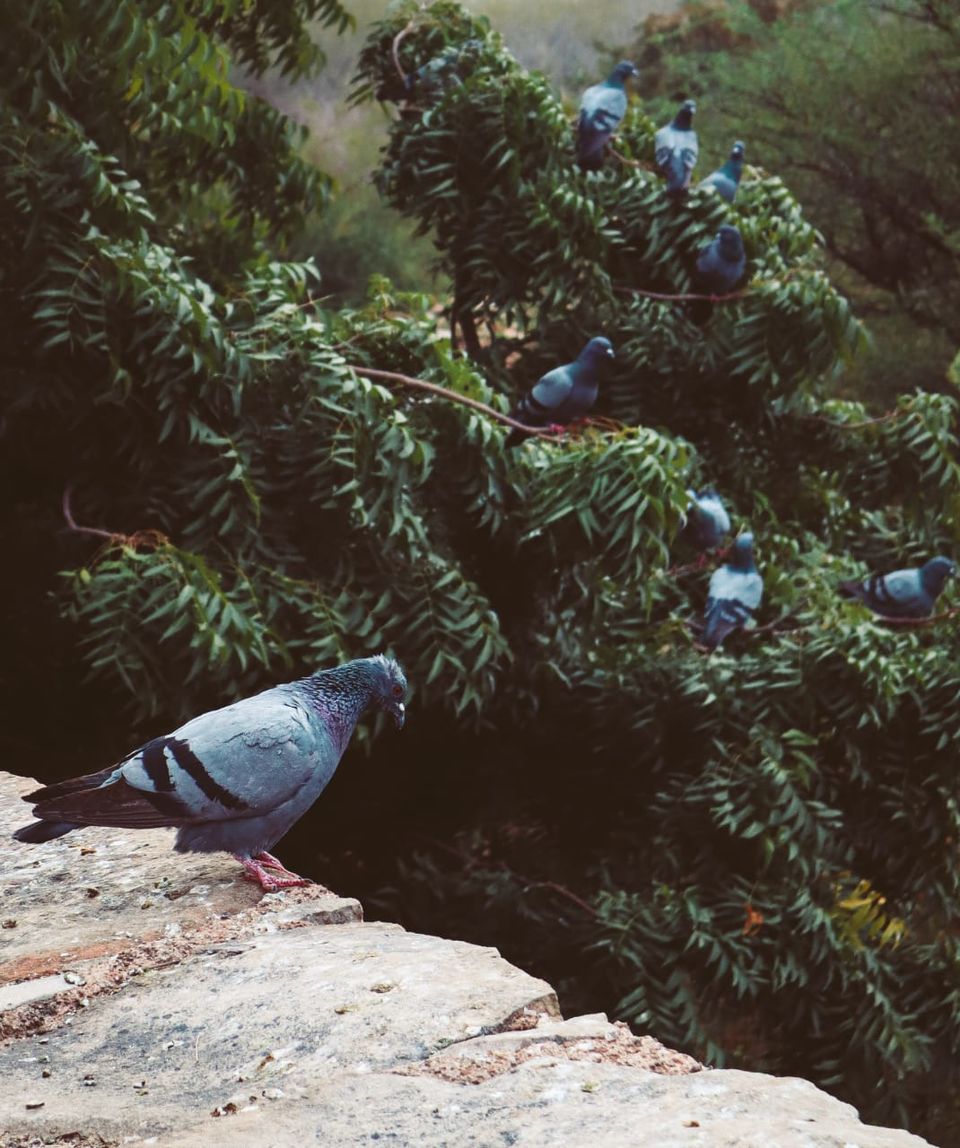 A Day to Look Back On
The rest of the day went as planned. We missed the sunrise, but enjoyed the views from the top of the fort nonetheless. It overlooks the entire city of Jaipur, and with the fog still hanging on and resisting the daybreak, the town below wore a stunning look.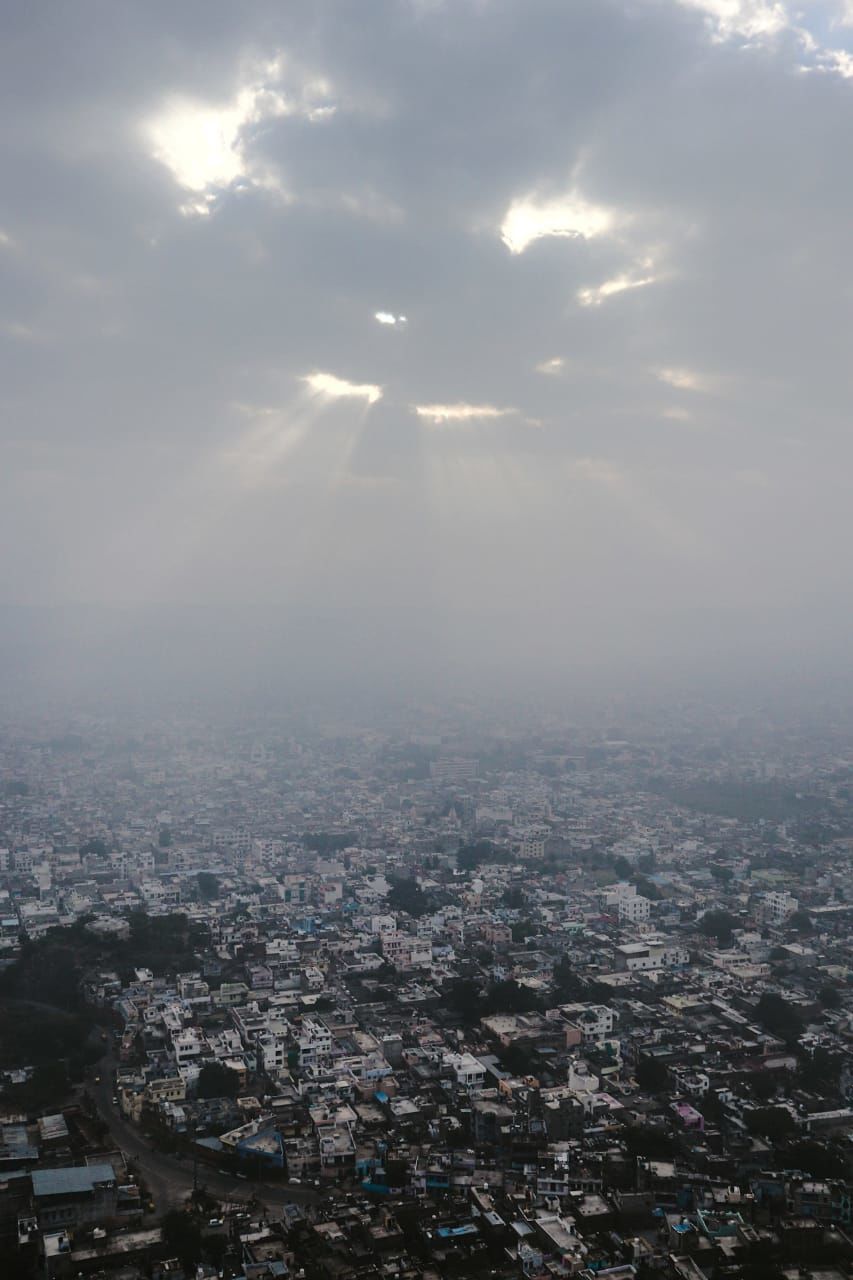 After we descended, we went to Masala Chowk, a popular spot for foodies in Jaipur - think of it as Mumbai's Khau Gully parallel, except it has a central seating arena with food joints surrounding on three sides, unlike a straight street that Khau Gully is. Do make a visit, and do try Panditji's Pav Bhaaji. It made my day.
A customary visit to Jal Mahal was our last stop. We didn't plan on going in, across the waters to the centre of the lake where the palace is, but rather just stood at the periphery to adore this beautiful structure basking in the adolescent Sun of a wintery morning. We had our second round of chai here.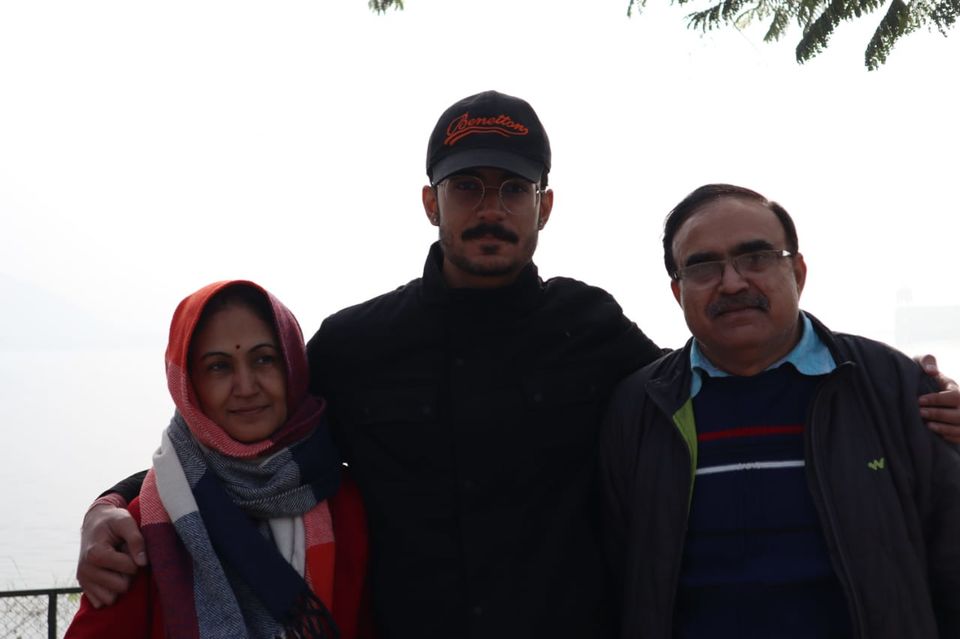 Lest We Forget...
This picture of my mom, my brother and dad is my favourite from the day. It packs an emotion of the 10 months that went past us, wherein we found ourselves in a near-permanent company of each other, sharing many ups and the occasional downs, the laughters and the birthdays, the slothful May afternoons and the mundaneness, the euphoric realisation of finding such family time after ages, and the slow dissipation of that euphoria into a quiet, grateful acknowledgement.
That day, as I looked up and saw my family strung together in a single line of sight, I reminded myself of the good fortune some of us are lucky to bear, and to again rekindle the fun moments that had somehow taken a backseat. And lastly, I cannot help but thank Jaipur for bringing me so close to it, and us to each other.
Lest we forget, we are here in this moment that shall pass. Lest we forget, this is the only moment we have, really.
Ciao!