Jaipur, Jodhpur, Jaisalmer or Pushkar – no matter what place you're travelling to, no trip to Rajasthan is ever complete without a dose of camel spotting. The long-necked creatures form an integral part of Rajasthan's culture as well as day to day life. However, large scale urbanisation has forced camels to migrate to the arid regions.
But if you are someone who's planning a trip to Bikaner, you're in for a treat! Barely 10 km from the main city, lies a place where you can not only spot but also spend time with around 400 camels. Yes, camel spotting, 7 days a week, 365 days of the year!
What's so special?
Established in the year 1984, the National Research Centre for Camels (NRCC) is a one-of-its-kind establishment dedicated to promote research and spread awareness about the significance of camels to Rajasthan. Owing to its uniqueness, NRCC has continued to draw scientists, animal conservationists and scholars from all parts of the world.
The Central Government has now remodelled the space, a move that has put NRCC on tourist maps. One can witness as many as five different camel breeds in the facility – namely, Bikaneri, Jaisalmeri, Kachchii, Mewar and Jalori camels. As if that weren't enough, NRCC also houses Asia's only Camel Museum, a camel dairy, breeding centres, camel milk sweet shop and shopping options!
Here's everything you need to know about visiting Bikaner's least known attraction:
Things to do
1. Learn all about the humped ones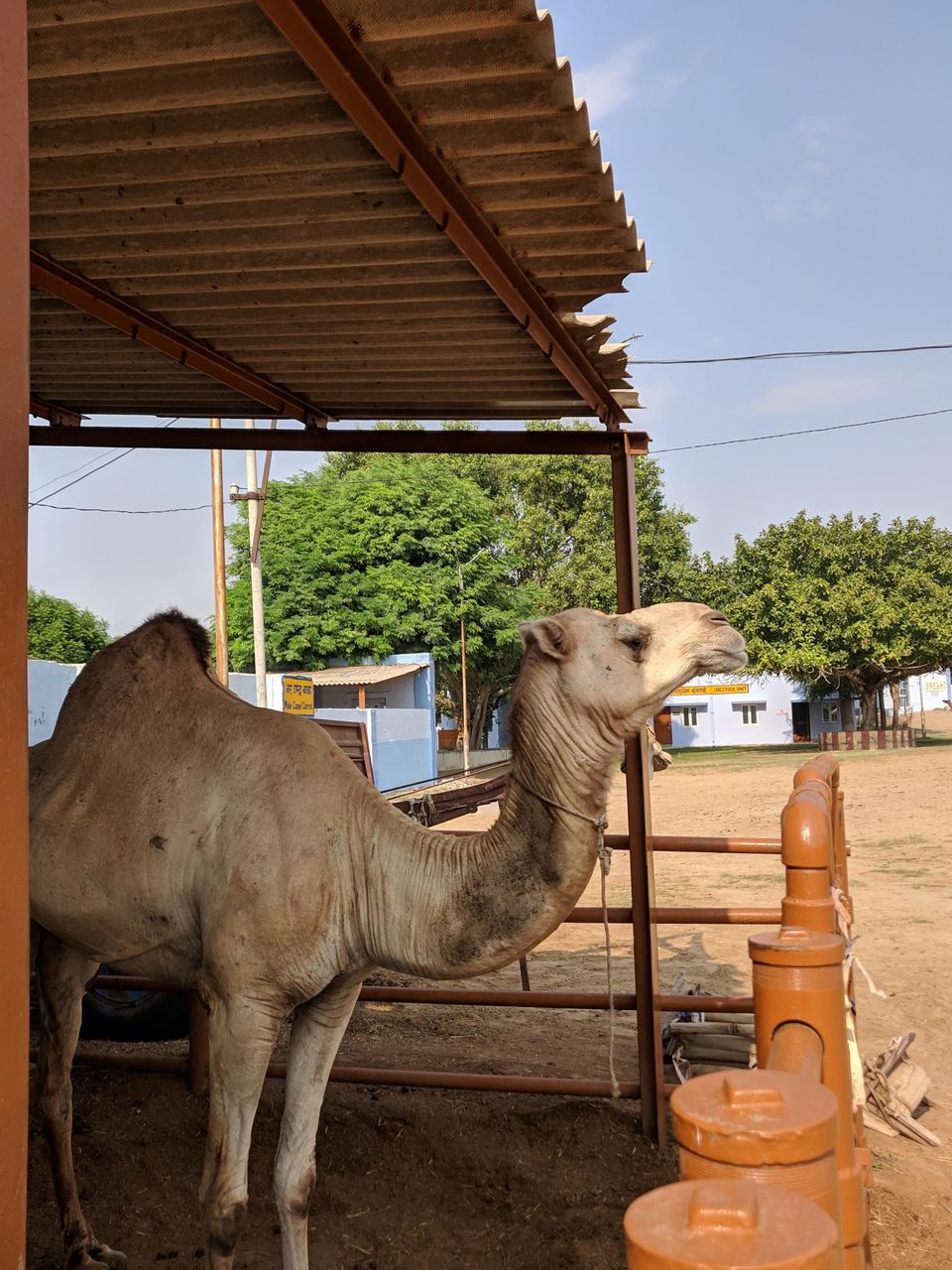 One of the top things to do in the NRCC is to take a long walk and explore the corners of the centre. NRCC is home to about 350-400 camels of five different breeds. The centre has no guides per se, which makes it easier to just be on your own, talk to the staff and get insights about the daily functioning of camels.
2. Stroll around in the Camel Museum
It is often said that camels make up the most essential part of the sensitive desert ecosystem. However, it is only when you visit NRCC's Camel Museum, do you realise how true this is. Take a walk in the museum to learn about the importance of camels in the everyday life of the locals. Additionally, a visit to the museum is also guaranteed to open you up to the world of research and studies on several camel breeds.
3. Take a tour of the Camel Dairy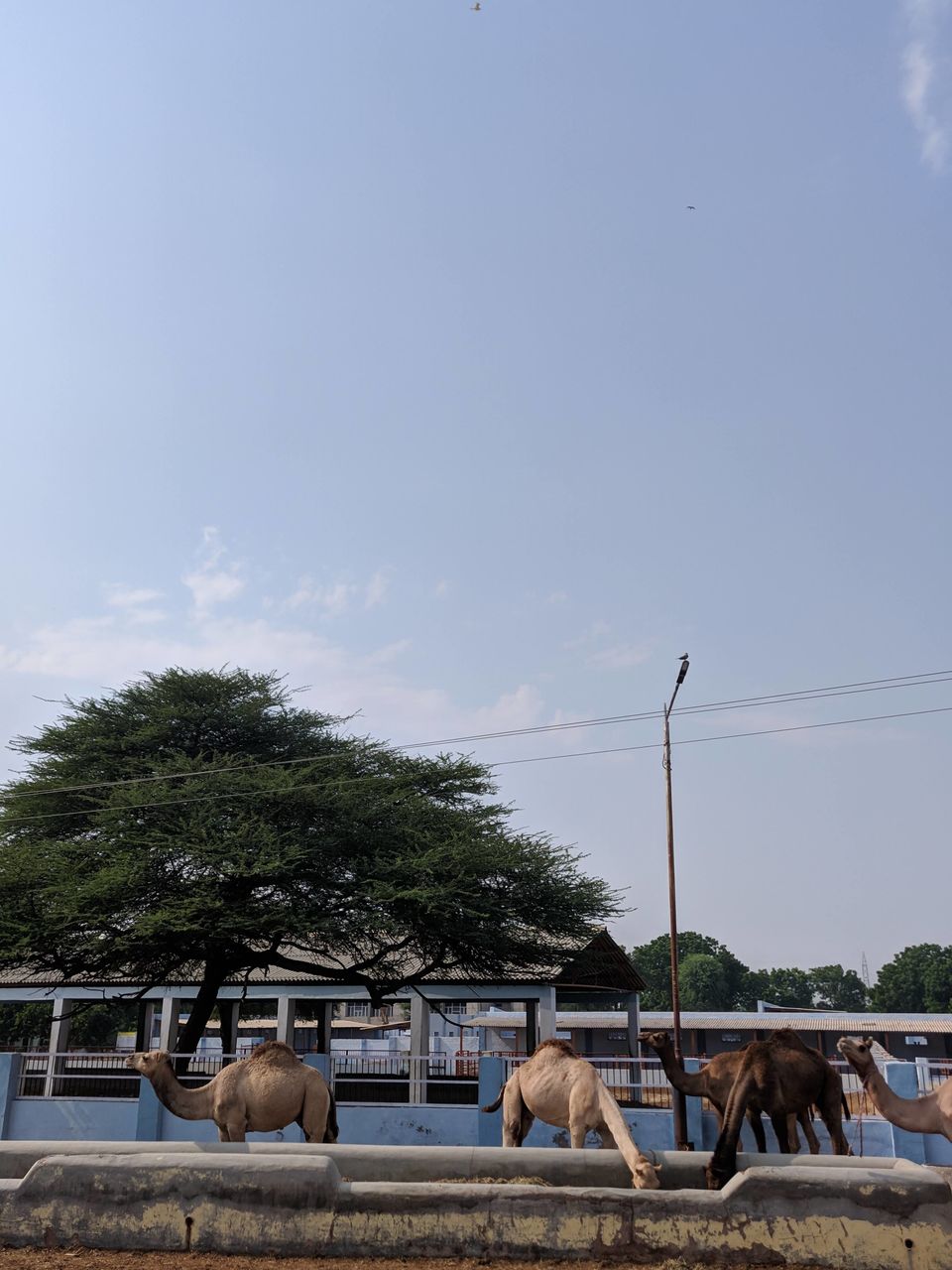 Every evening, the caretakers open up the gates to NRCC's in-house dairy. This is followed by an hour-long milking session, which makes for a truly unique sight. Try your hand at milking, get clicking or just witness the process in complete awe – any which way your hands will be full.
4. Pick up souvenirs!
In addition to its many attractions, NRCC also has a small souvenir shop offering locally made handicrafts. Bags, clothes, vibrant umbrellas and home decor – you name it and they have it here. In fact, one can also shop for quirky products made responsibly using camel parts, within NRCC's premises.
5. Cool off with a camel milk kulfi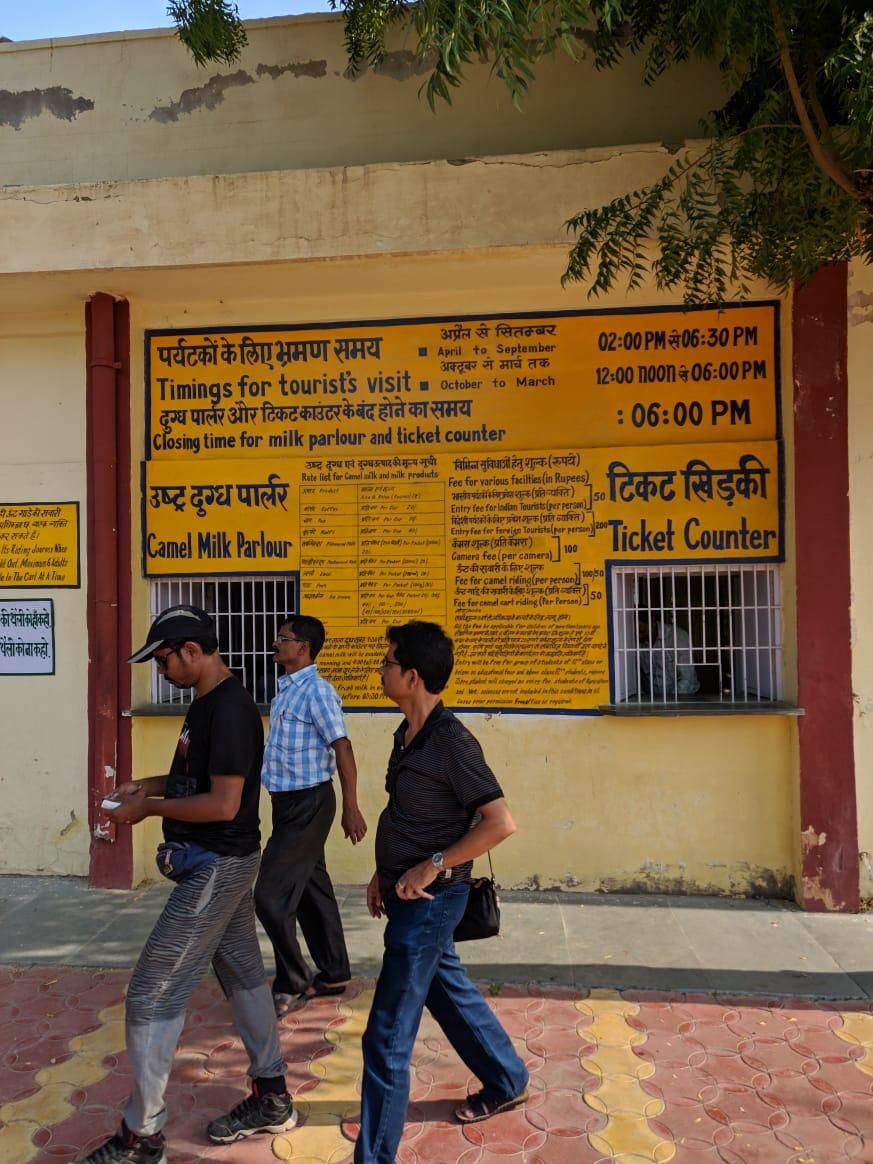 Once you are done exploring the camel centre, make sure you head straight to the ice-cream parlour. A favourite amongst travellers of all age groups, the cool off point uses fresh camel milk to whip up kulfis, chocolates and mithai. The texture can be a bit overwhelming at first, but trust me, there's nothing better than an ice-cold kulfi to beat the desert heat.
When to go:
Bikaner experiences extreme weather conditions throughout the year. If you don't want to fall prey to the deadly heat, plan a trip between November and February.
Pro tips: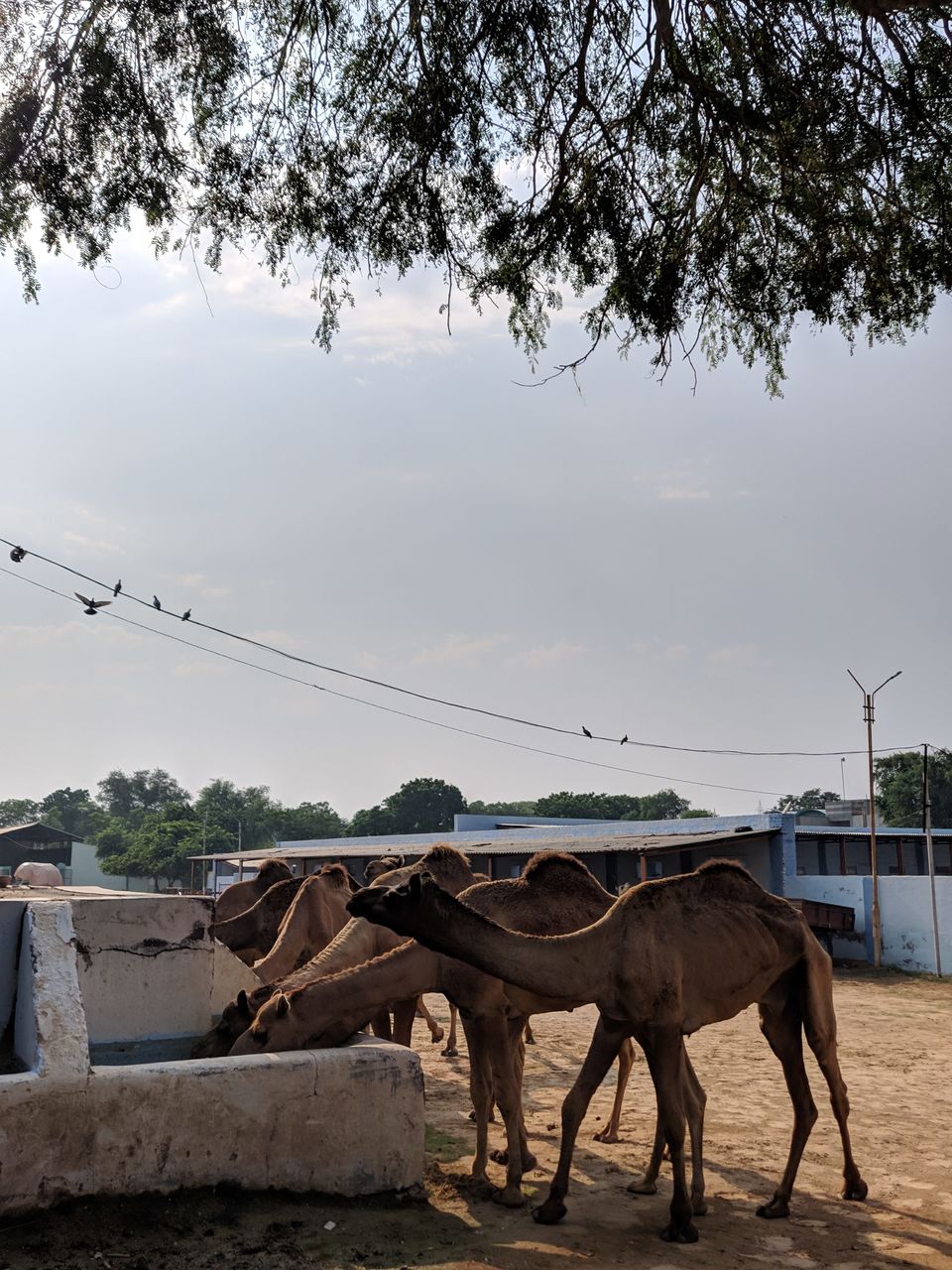 1. All the camels come out of the sheds around 3.00 pm to drink water. Plan your visit accordingly to get an up-close experience.
2. Carry enough water as there are no shops around the centre and the Rajasthan sun can really dehydrate the life out of you.
3. Get talking with the on-site caretakers and if things don't go your way, they will take you to the best spots and give you a complete tour of the centre.
Getting there:
Here's how you can reach Bikaner from New Delhi:
By road:
Bikaner is located at a distance of 475 km from the capital city. Drive down NH11 to cover the distance in about 11 hours. The camel centre is located on the outskirts of Bikaner, just off the main highway.
By train:
Alternatively, one can also take an overnight train that will get you to Bikaner in 8-10 hours. The centre is about half an hour from the main city.
Click here to share your travel stories with seasoned wanderers and earn Tripoto Credits!
Get travel inspiration from us daily! Save our number and send a Whatsapp message on 9599147110 to begin!