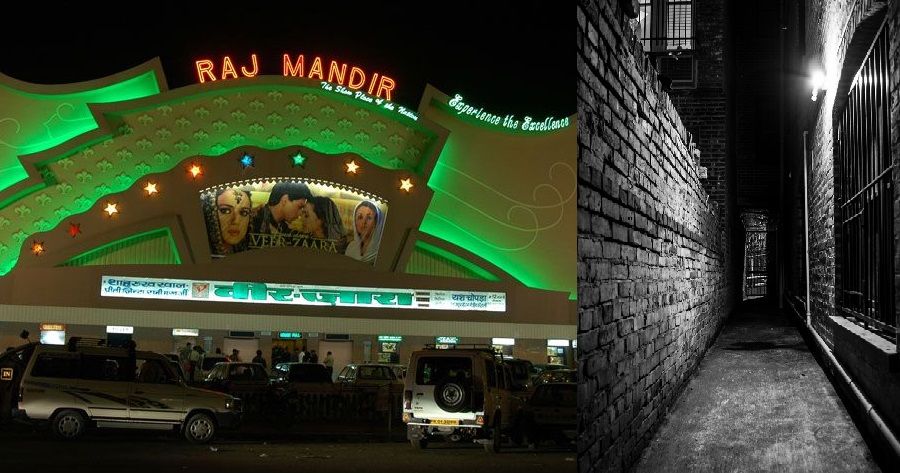 "Rajmandir is a must visit, Sir! It is the best thing in Jaipur."
"Go see Rajmandir. You will forget everything."
"The best cinema hall in all of Earth – Rajmandir is unlike any other!"
These are a few of the many rave reviews I was given by most tourist guides in Jaipur, online and offline. That's why leaving it out of my bucket list was never an option.
I stayed at a hotel with my family that was a 10-minute drive from this apparently life-changing experience. As I plan to book tickets, only the late night show was available.
Mistake #1:
I decided to go for the night show since all others were full.
Major Plus: Dirt cheap ticket prices
Starting from Rs 100, these ticket rates are the cheapest I've bought in decades! I am from Delhi and am used to paying more than double for entertainment. So this was fantastic.
Mistake #2:
I took an auto to Rajmandir. A distance of 3 km that took hardly 7-8 minutes should have cost me 50 but I ended up paying 80 bucks, as none of the auto-walas are willing to go by the meter. I found out later that the auto-walas in Jaipur are a tight community and there is no haggling with them, much like the Delhi auto-walas. I didn't complain much though, thanks to my cheap ticket.
First Impression: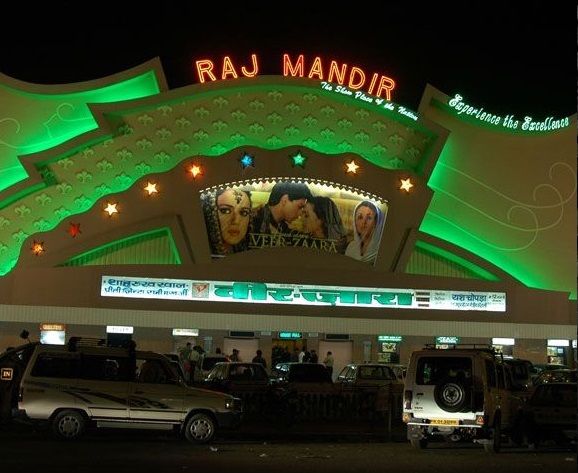 The cinema boasts of seating 1100 articles at once and I had expected the structure to look much more dominating, if not the size of a football field. But it was quite modest in size.
Second Impression:
Since this place has been spoken of so highly by every cab driver, auto wala, online reviewer and pan-wala, I expected there to be tight security.
Far from it, there's only one male guard at the front entrance, no female staff, and all he did was guide us inside the lobby. He did not even raise his hands to fake a security check. Dude, at least try.
The Lobby: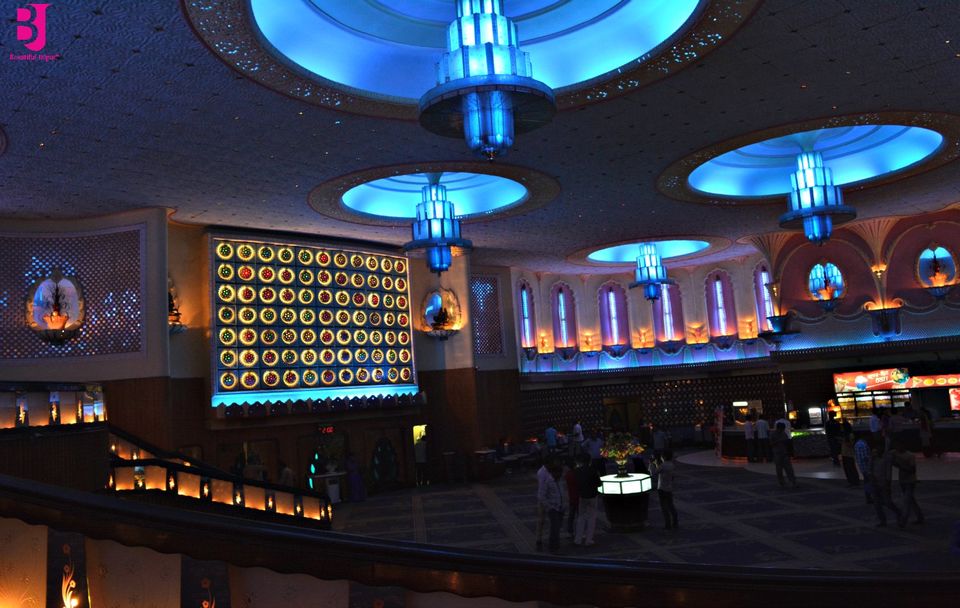 It looked grand. The ceiling resembled that of a palace. The lighting was dim and easy on the eyes. The sitting area was made to look like a lounge, though the seating was not as lavish. The food was cheap and delicious. Most of the crowd was made up by tourists and foreign travelers.
Inside The Auditorium: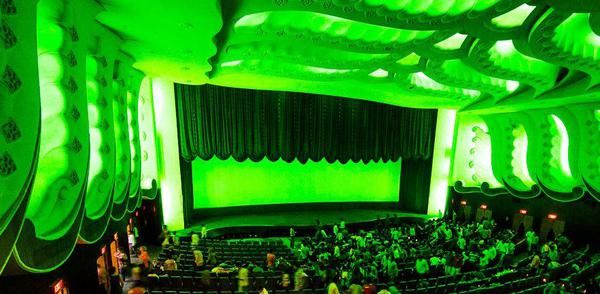 The walls of the screen hall have a generic, ok-ish floral design. Sitting area spreads out wide for an easy walk between lanes. The main screen has classy drapes. Seats are not the best, yet comfortable – nothing to complain about.
Inside the hall was a huge turn off, though. But what followed is terrible – hooting and whistling!
Was there something in the air or did the IQ in the hall just drop to a negative?
Cheap tickets attract a certain crowd and I should have known that. They were loud and shouting slurs and my female companions were visibly uncomfortable. We worried if a riot could break out at the end of the show, since we could smell liquor heavily.
Our seats were close to the exit doors. As soon as the movie got over, we rushed out without looking back. Luckily, there were autos walas right outside (Should I be happy about this? But I was).
Bonus F*ck-Up!
When the auto walas know you need help, they help you by charging you twice as much. I paid Rs 150 for the same 10-minute ride.