So whenever I think about to a place where I can experience trekking, historical walk, shopping, food, and party with foreigners only one name pop into my head "Jaipur". So why do I put the words ' Rolling Hills and Ticking clock' on Title?
Because of I feel that you forget about the time, whenever you are on the top of the fort or any mountains here. I remember from my last trip to Jaipur from Delhi, I sit on the Nahargarh fort for 3 hours and just obsessed by the scenic view there.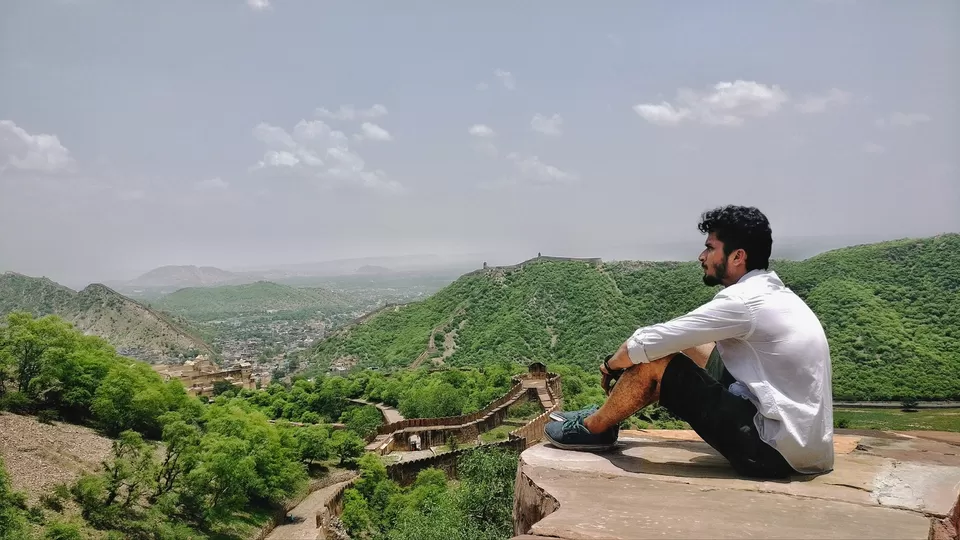 So How can you plan a budget trip to Jaipur ?? Whenever I use the word Budget I really mean it because as a student I traveled a lot and during these trips, I always try to forget the word 'COMFORT'. I try to save money on extra expenses like choosing a sleeper class train journey over Ac and a Hostel instead of a hotel.
So How did I plan my Jaipur trip?
So starting from traveling cost so as I was traveling from Delhi so it cost me 274 rupees of an Express Bus to Jaipur ( As it was a random plan so we have to take RSRTC Express Bus)but I would recommend you to book AC bus if you get a good discount. Or train is also a good option.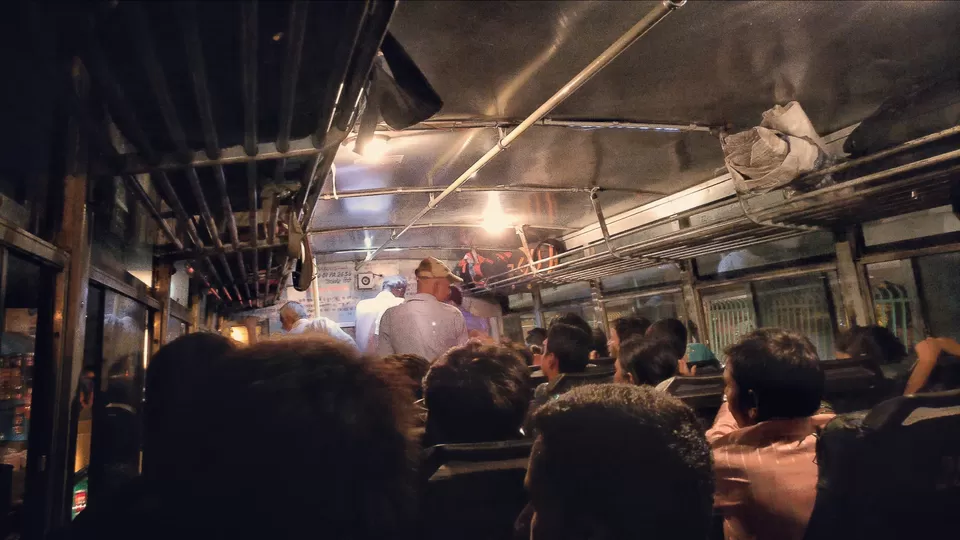 So we arrived at 4 in the morning we booked a hostel as it costs 170 per person ( for comparison use trivago) and after having breakfast we took a bus to Nahargarh, so people you don't have to book a taxi or cab to reach Nahargarh fort as AC buses are very much comfortable and affordable for you.
So after all these, we finally reached Nahargarh Fort.
NOTE - " Please bring your Identity or Student card if you are a student because for students the ticket fee is only 10 rupees while for others it's 350 rupees."
Before this visit, I thought Jaipur is all about the fort and historical walk but it was really fun to hike to the top of Nahargarh Fort and we took a shortcut to reach on the top and that's why it was count as a trekking for us. So eventually it was fun to spend a peaceful time at the top and let the mountain winds dry your sweat.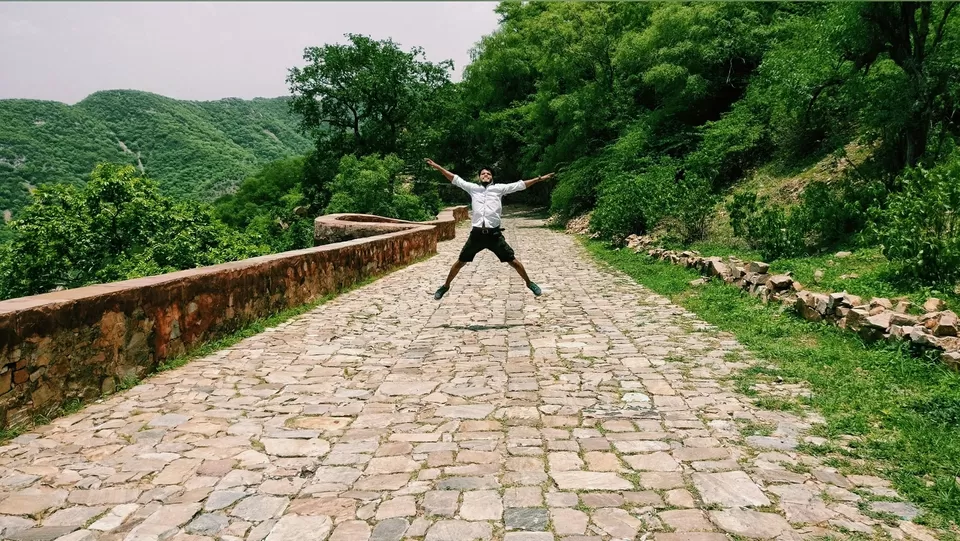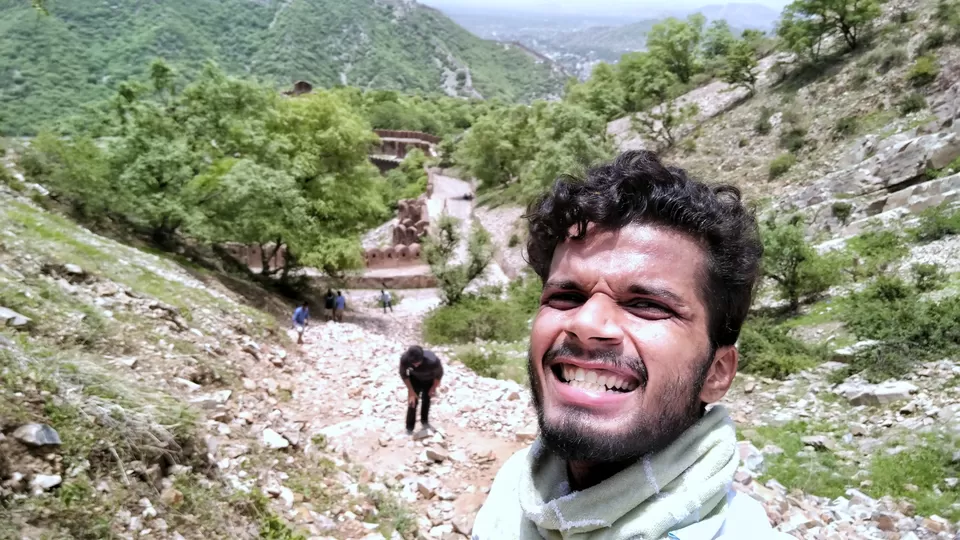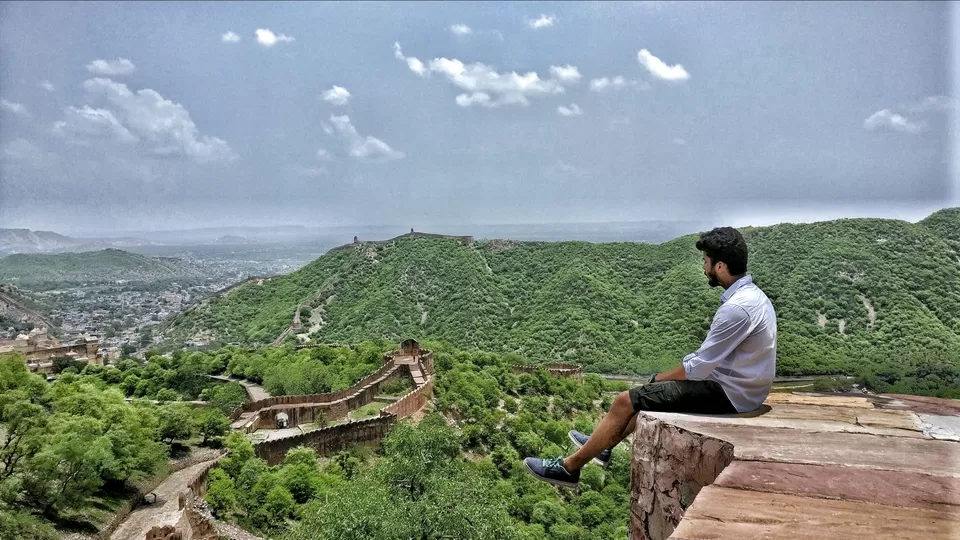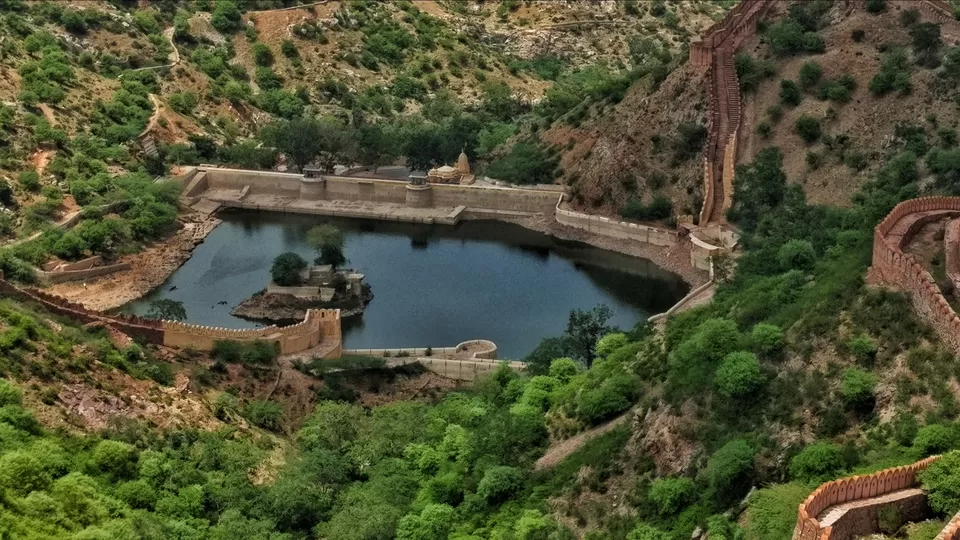 So now we have a change in our plan so as some of the hostel members told us about Bhangarh haunted story at night which is the best part of choosing a stay at the hostel. It feels like you are literally with your hostel friends. So we had that Horror Story Telling Part too.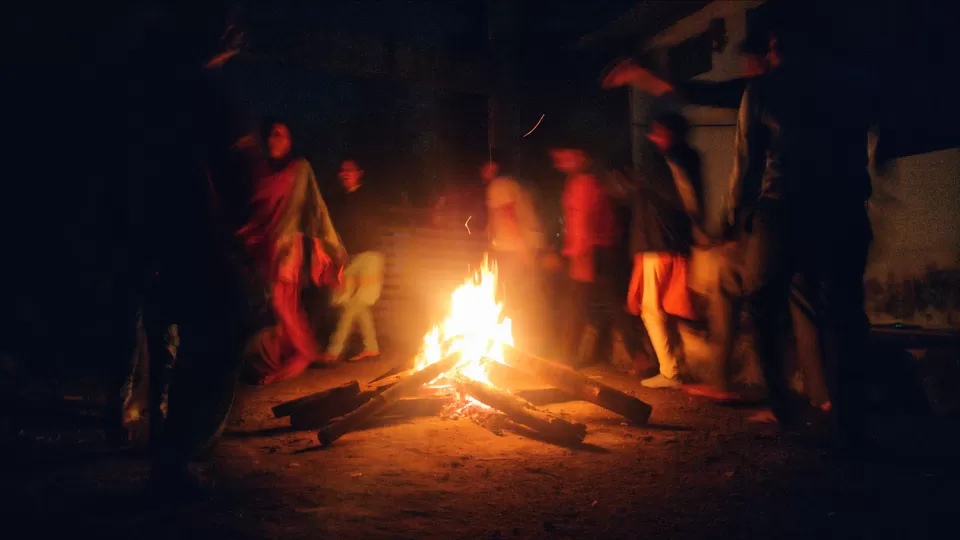 So very next morning we just pack our bag and ready for our next adventure which is gonna be a Haunted Bhangarh. So I should put a individual blog for this specifically.
So Happy Travelling Hoomans.
Mach's Gut