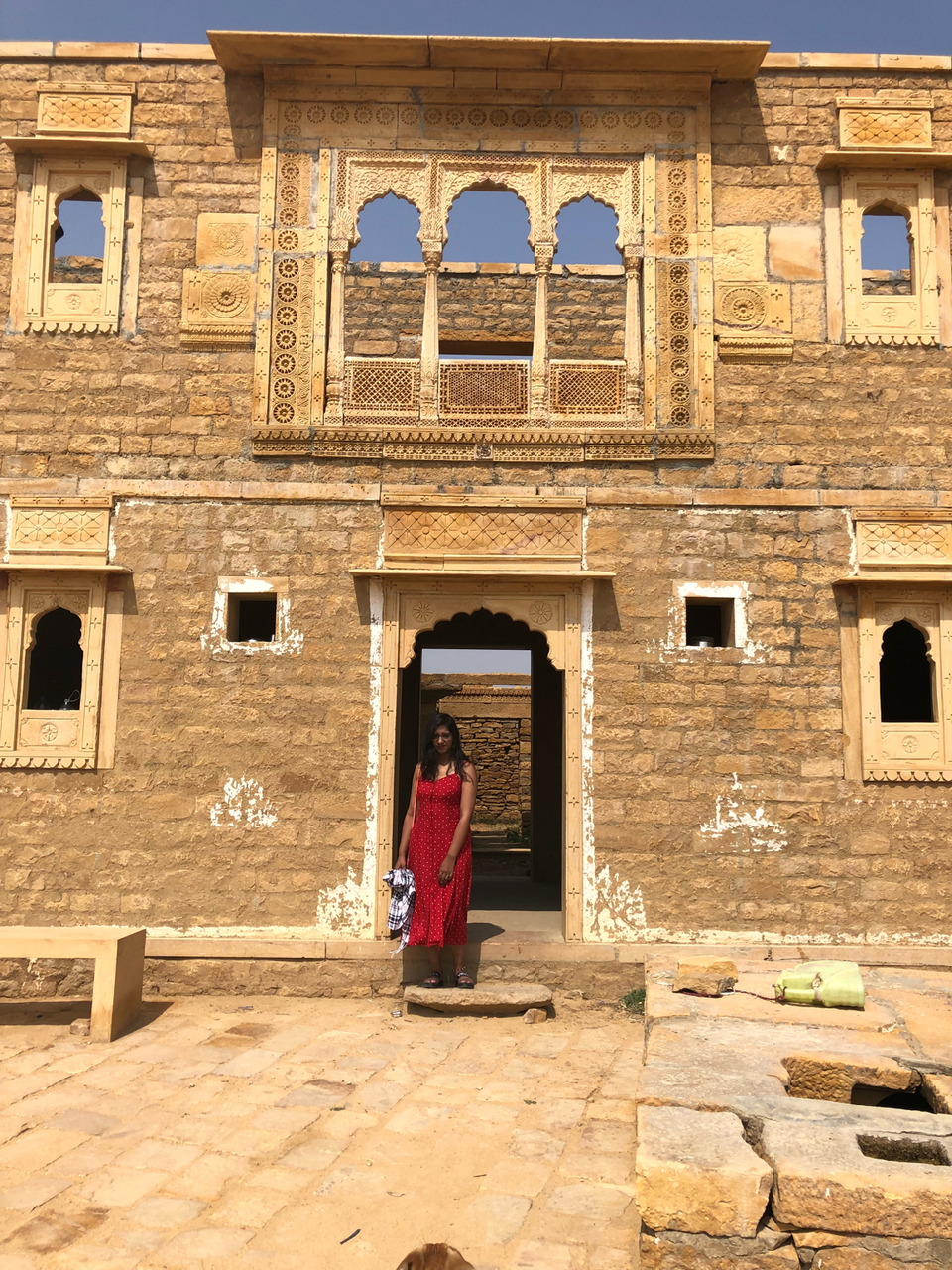 Our day started with a heated argument on existence of supernatural powers and this conversation was overheard by our guide for the day..who ended up telling us about the CURSED VILLAGE..!!
Two of my friends laughed it off and even went further to show me some articles from net proving it was nothing but a fake story promoted by natives to boost tourism.anyways,we decided to travel few extra miles and unravel the mystery.
DISTANCE:approximately 35kms from jaisalmer nearby sam sand dunes.
TIMINGS:8-6pm throughout the week...govt of india strictly banned entry after 6pm.
PRICE:50/-for car entry and 10/- per person.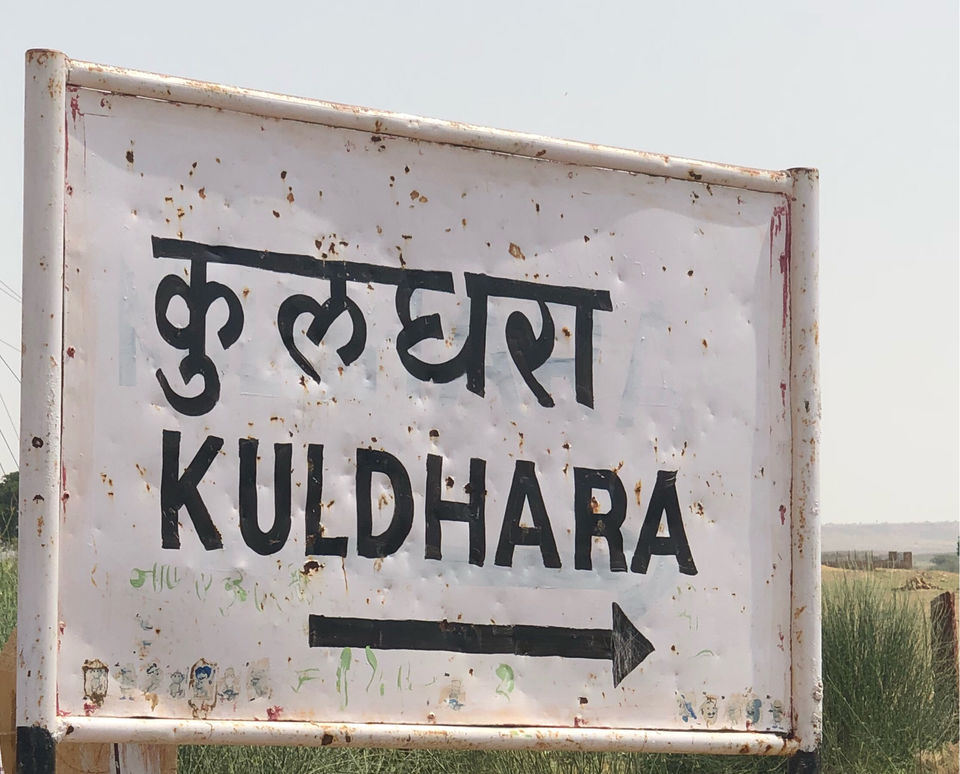 CURSE:the story goes...there was a kind king who gave special privileges to the padwal brahmins as they introduced agriculture in the draught area of kuldhara.but once the king died,his wicked muslim minister took over the area and harassed people with extra taxes and all.he even went to the extent of asking head brahmin to marry his daughter off to him or he'll destroy the whole clan.in response to this,all the brahmins fled overnight to other state and cursed the place to be incapable of livelihood forever...another story goes,the head priest's daughter committed suicide which enraged the whole community.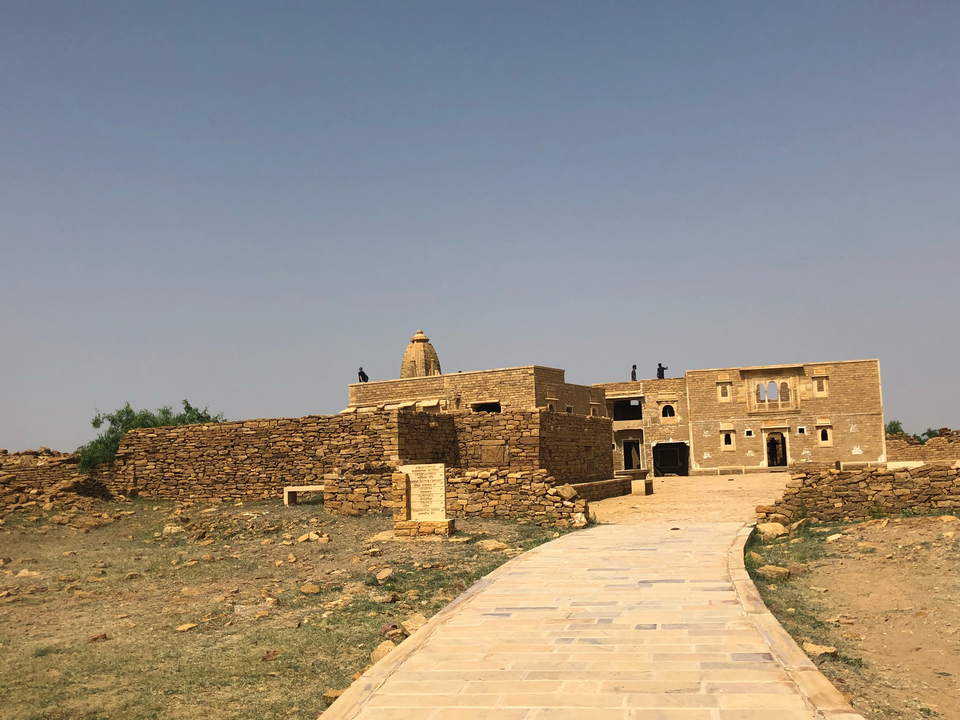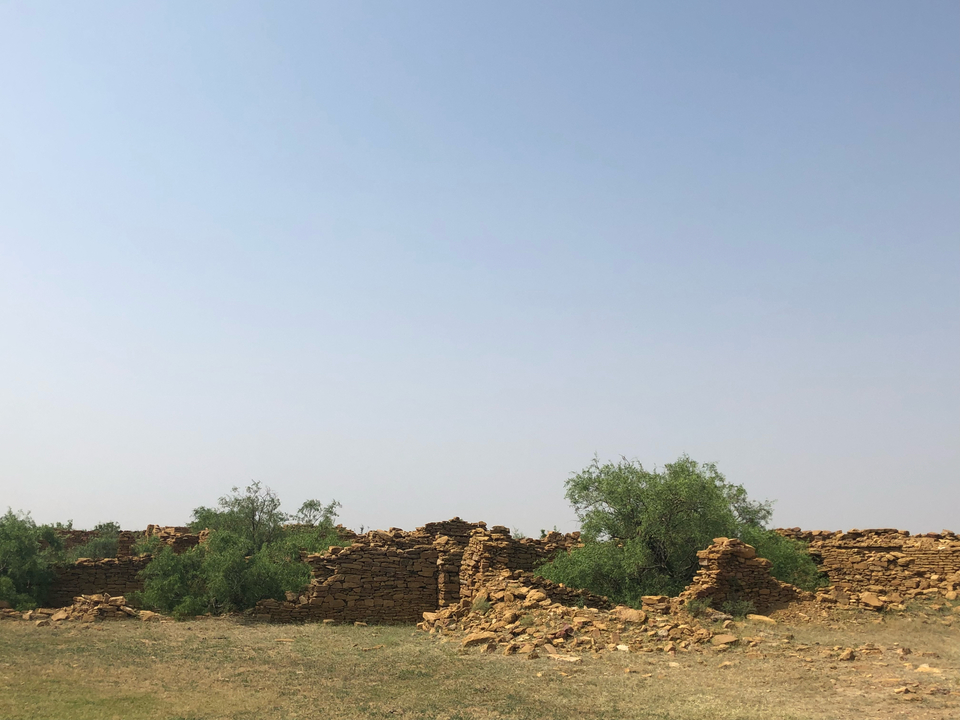 Whatever might be the reason..!! Till date,no human could inhabit the place and one can always notice some kind of weiryness in air.we were at kuldhara by 8.00am,so we were the only visitors then which added to the spookiness.Many people complain of hearing voices and feeling someone's presence around them when exploring.
Every wall of kuldhara weeps in agony of brahmins.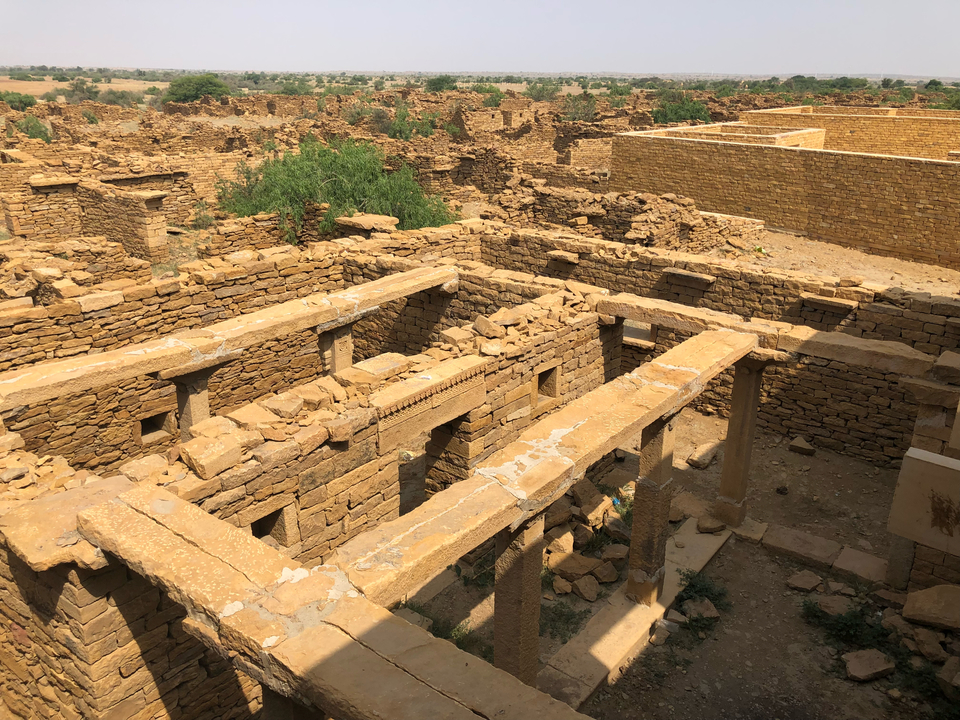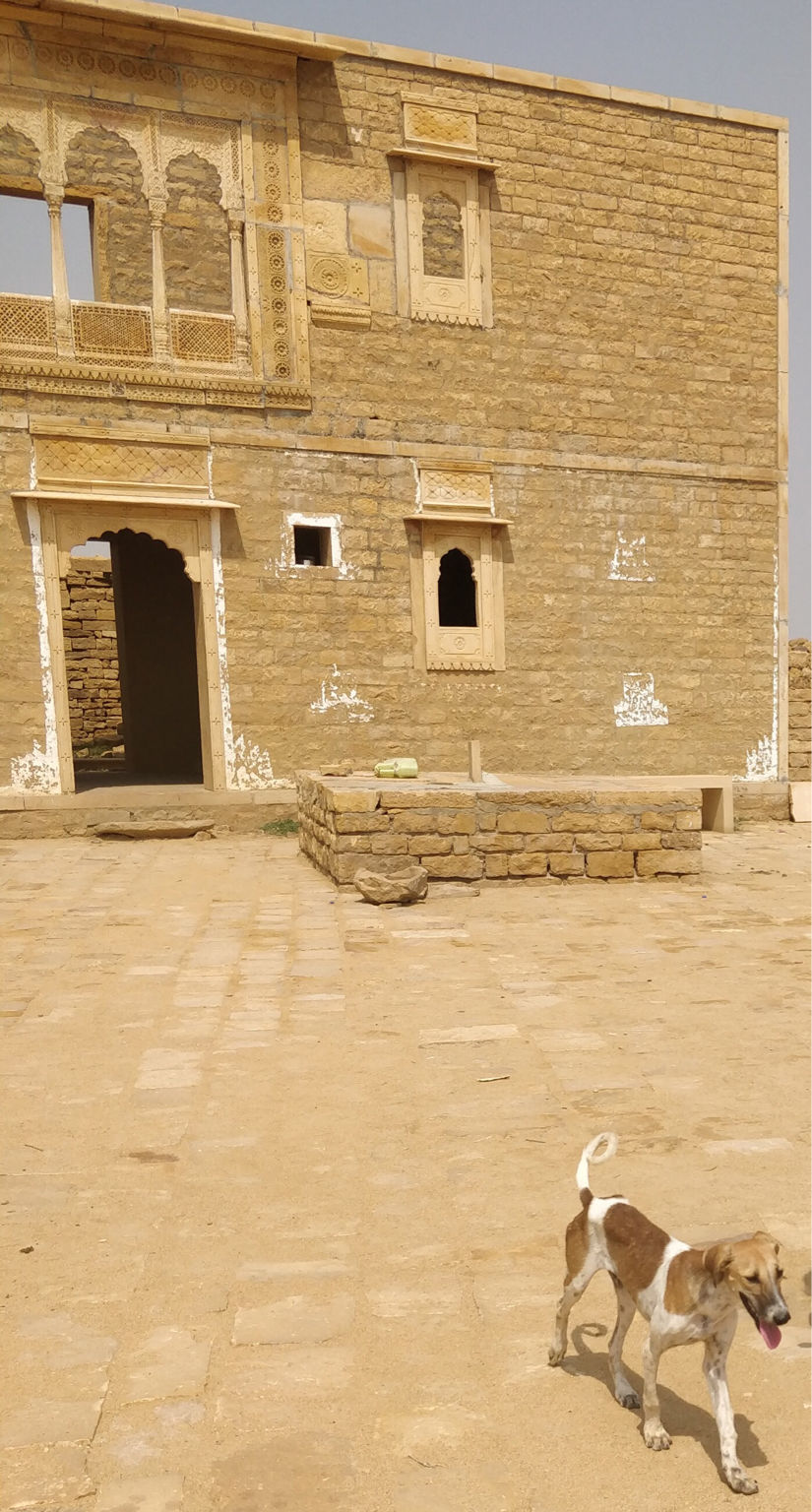 Our spooky encounter:there we were,making fun of souls and taking pictures.there were only two buildings which seemed to survive through centuries and everything else crumbled into bits.while we were taking pictures on a double storey building which looked like a temple..suddenly,a hushy voice was heard which was rather unclear but seemed like 'Bhabha'...at first,we thought it was some kind of prank our friends were playing but when we looked around ,there was no one around .
Of course,this ended up with us fleeing away as fast as we can and my friends who were close to the voice almost pooped their pants.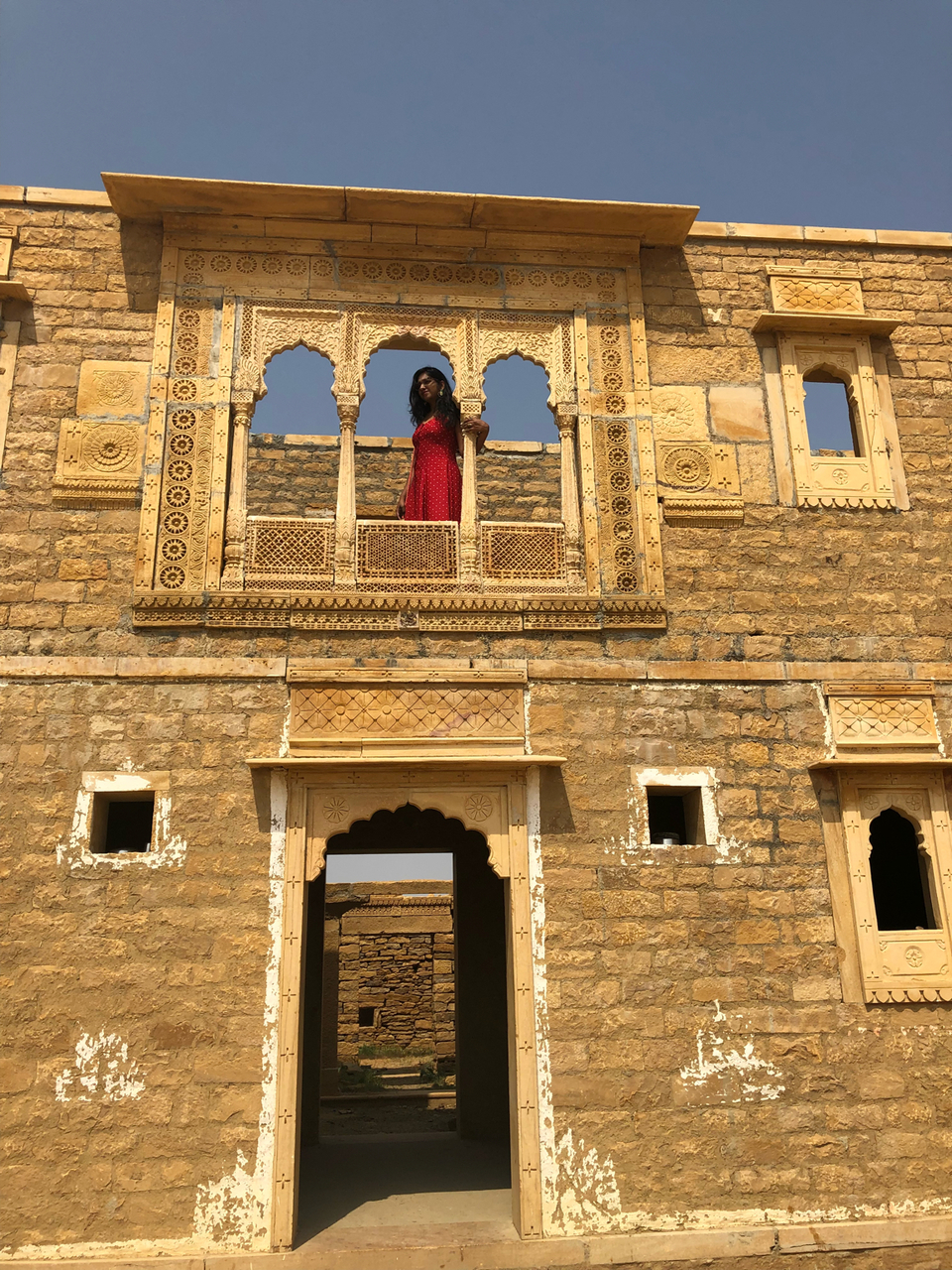 It could be some sort of coincidence or our delusion...but,maybe ..just maybe there is a chance for existence of supernatural powers which are way beyond our intellect.
NOTE:there are government canteens,washrooms and some other facilities which are under construction at present!!