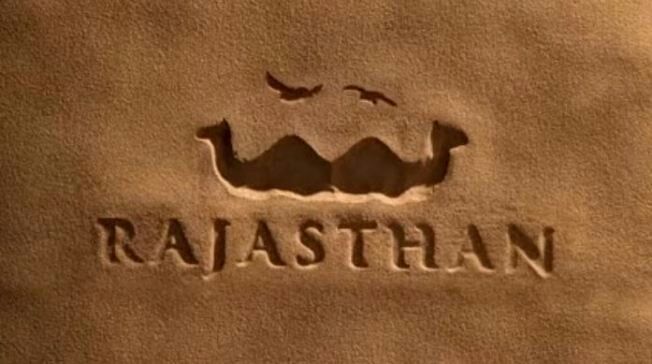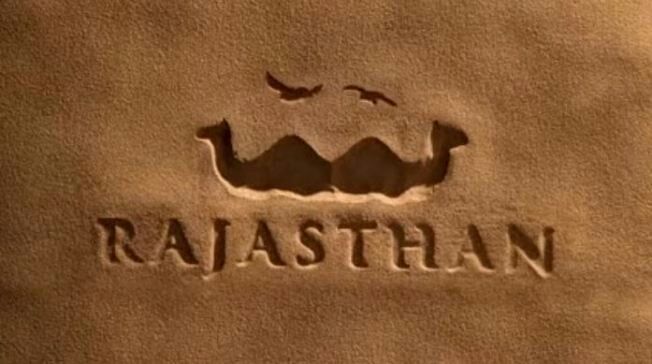 Rajasthan !! Are you serious!? Dude have you gone mad!? Only idiots like you will go to a dessert for honeymoon!!
These are some of the curious questions and expressions i encountered upon disclosing to friends and family that we are off to Rajasthan for a road trip. But we didn't give ears to their ignorance and decided to hit the roads by the second week of Feb 2017. Since she is pretty much new to extensive travelling, i initially thought to make it very simple covering less areas but her enthusiasm and excitment gave me great amount of confidence.
Rajasthan is India's largest state by area and hence is difficult to cover in a single stretch or with limitted number of days. Keeping this in mind we had selected Jaipur, Jodhpur and Udaipur being the most talked about destinations for our first trip to Rajasthan and thought to visit other major destinations like Jaisalmer, Bikaner, Mount Abu etc in subsequent trips.
The difficult part was preparing an itinerary which accommodates our Sunday to Sunday schedule. After detailed enquiries with friends based in Rajasthan, travel write ups in various web portals we made one, which we thought would be better to share with people who wish to make their maiden trip to this mesmerizing wonderland. In this we planned places in a road trip structure connecting places one by one covering the must visit areas in and around Jaipur, Udaipur and Jodhpur.
We had 8 days , 1400 plus kms to ride and yes we are glad that we did it and also happy that we could execute our itinerary without any troubles in between.
Hold on, put your seat belts and let's start the trip right here from Jaipur.
The Road Map
Jaipur -> Ajmer -> Pushkar -> Jodhpur -> Bishnoi villages -> Ranakpur -> Kumbalgarh -> Udaipur -> Jaisamand -> Chittorgarh -> Jaipur.
Day 1
Jaipur -> Ajmer -> Pushkar
Ajmer.
Ajmer is located 135 Km from Jaipur and takes approximately 2 and a half hour long drive. One can stop at Ajmer and Pushkar if they are moving to Jodhpur from Jaipur. Start early in the morning from Jaipur so that u can experience the divine atmosphere at the Dargah of Moinuddin Chishti, known as Ajmer Sharif Dargah in the morning hours and can have a peaceful visit. Always remember the place is very much crowded and the streets which leads u to the Dargah are very narrow. Care should be taken with your valuables. Its better to buy flowers and chader from the outside market as it's less expensive there. Don't miss Sohan Halwa which is a unique sweet dish available in Ajmer.
Pushkar
Around noon reach Pushkar which is half an hour drive from Ajmer and check into your hotel. Post lunch first pay visit to Brahma Temple, one of the few Brahma temples in India which is neatly maintained. Then head to Savitri temple which is located at a hill top and offers panoramic View of Pushkar City. One can visit this temple in the evening also to witness beautiful sunset.
Strolling along the Ghats of the Pushkar Lakh in the evening is something one should never miss. Spend sometime and head towards Dharma Camel Safari located near Brahma Temple. They offer the best sunset camel cart ride in the dessert for about two hours.
Overnight stay at Pushkar.
Don't Miss
Restaurants: plenty of options but our favourite and also the best based on many reviews is Honey & Spice, Cafe Nature's Blessings and Funkey Monkey Cafe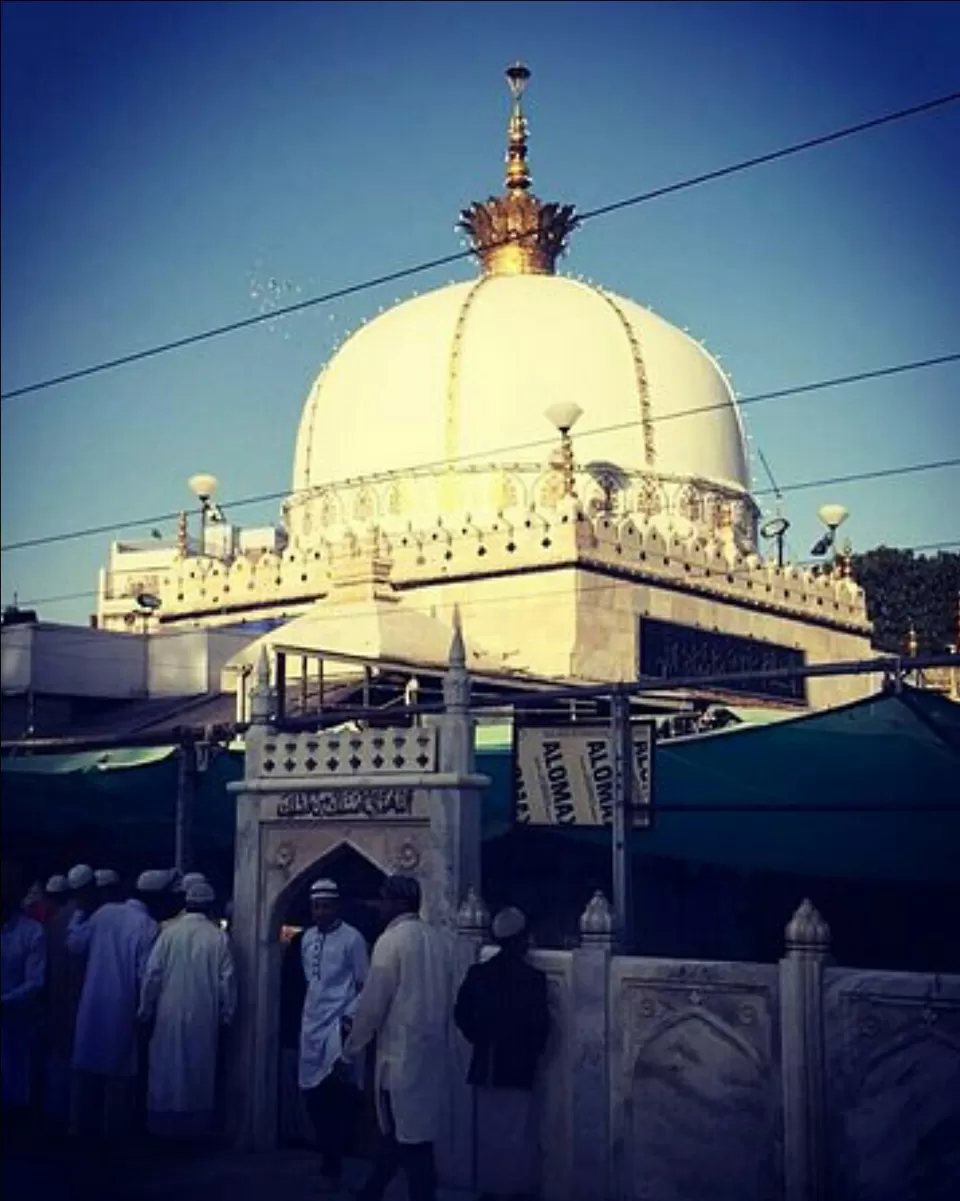 Jodhpur
Check out from the hotel in the morning and head to Jodhpur which is 188 km drive from Pushkar and takes approximately 4 hours. Check in to Hotel at Jodhpur and refresh yourself before heading out for an awesome lunch.
Rajasthan is famous for its Gigantic Thali and the best option in Jodhpur is Gypsy Restaurant. Trust me you will love the mouthwatering veg dishes spread inside a large plate.
Once you finish your lunch proceed to Umaid Bhavan Palace Museum. Beautiful architecture, breathtaking art work and amazing interiors make the visit to this place a very unique experience. There is a moderately stocked museum with the articles used by Royal family and collection of Vintage cars. A part of the palace is under Taj Group of Hotels and offers exclusive accomodation options.
Next comes Mehrangarh Fort the main attraction of Jodhpur. The fort is huge, beautifully carved at places and offers panoramic View of Blue city Jodhpur from the top. Fort has massive walls, huge gates, stone roofs made of interlock mechanism and beautiful mirror and art work. The fort also houses a small museum.
It takes about 3 to 4 hours to see everything and take your time, walk slowly, see everything and come to the top to have a darshan at Chamunda Mata Temple which is constructed on the top portion of the fort where one can relax watching the beautiful sunset. The fort also houses beautiful roof top restaurant which opens after 7pm and offers unique dinning experience watching the completely lit blue city at night.
Overnight at Hotel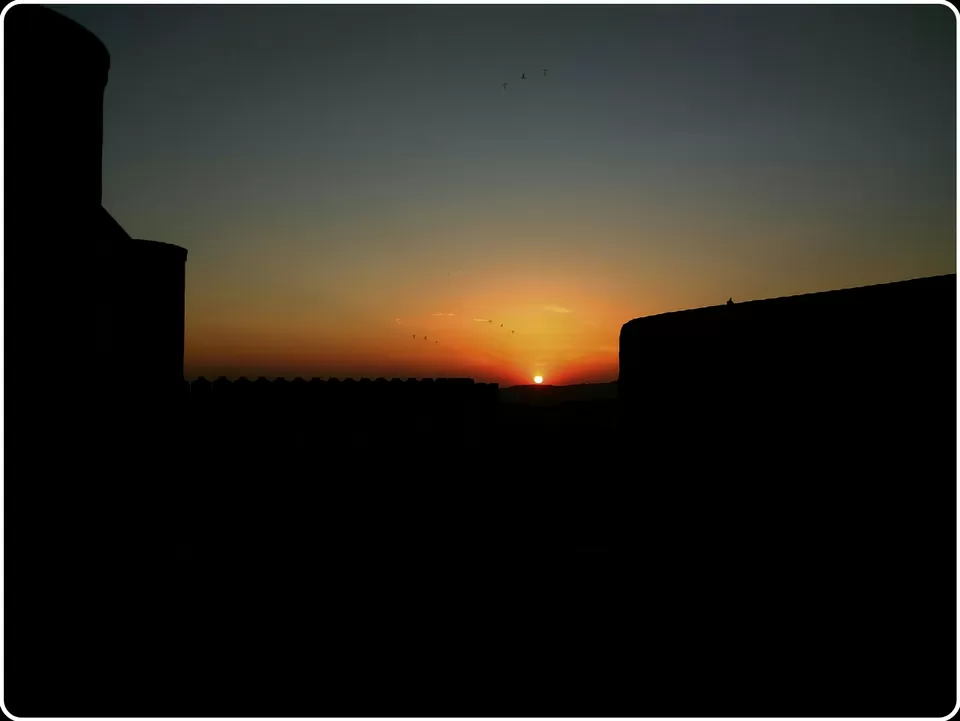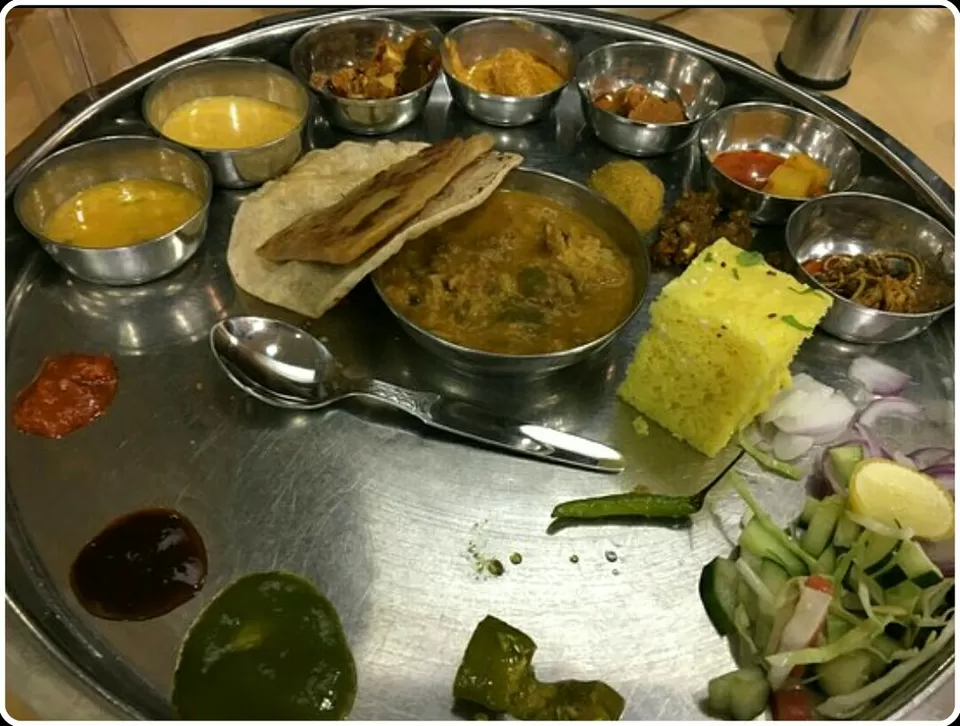 Jodhpur (part 2)
Start the day preferably by 7 am and head to Rao Jodha Dessert Rock park which is spread across 170 acres of rocky land below Mehrangarh fort. The park is a restoration project started to conserve the natural flora and fauna of the region. It also houses different varieties of rock and stones collected from different parts of Rajasthan and also varieties of plants normally found in desserts.
Finish the visit and head to Jaswant Thada an amazing mausoleum made and beautifully crafted in white marble also known as the Taj Mahal of Rajasthan.
Once you finish visit to the Marble marvel, the time would be close to noon and it's the perfect time to have Jodhpurs famous Makhaniya Lassi. Head straight to clock tower and on both sides you can witness plenty of shops which will surely fulfill all your shopping needs.
Finish the visit of Iconic clock tower and close to the entrance there is famous Shri Mishrilal hotel which is the best in town serving the mouth watering Makhaniya Lassi. Quench your thirst with it and head to the bazaar for shopping. One can also visit Janta sweets and try their famous Mirchi Bada.
Post lunch finish your shopping in the streets near clock tower and sardar market visit Mandore Garden to relax and review your visit to the beautiful blue city Jodhpur. The garden is basically a group of temples built in the 15th century surrounded by a garden. You can conclude your Jodhpur trip by visiting Hanwant Mahal for a wonderful dinning experience. Costly but worth.
Don't Miss!!
Shopping: Mohanlal Verhomal spices, Ganesh Handicrafts, Student Shop
Restaurants: Omelette Shop, Gypsy Restaurant, Janta Sweets, Shri Mishrilal Hotel, On the rocks, Hanwant Mahal.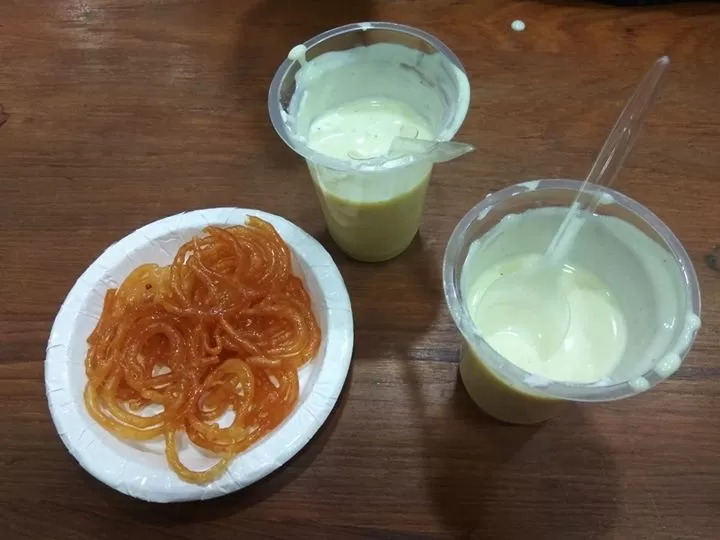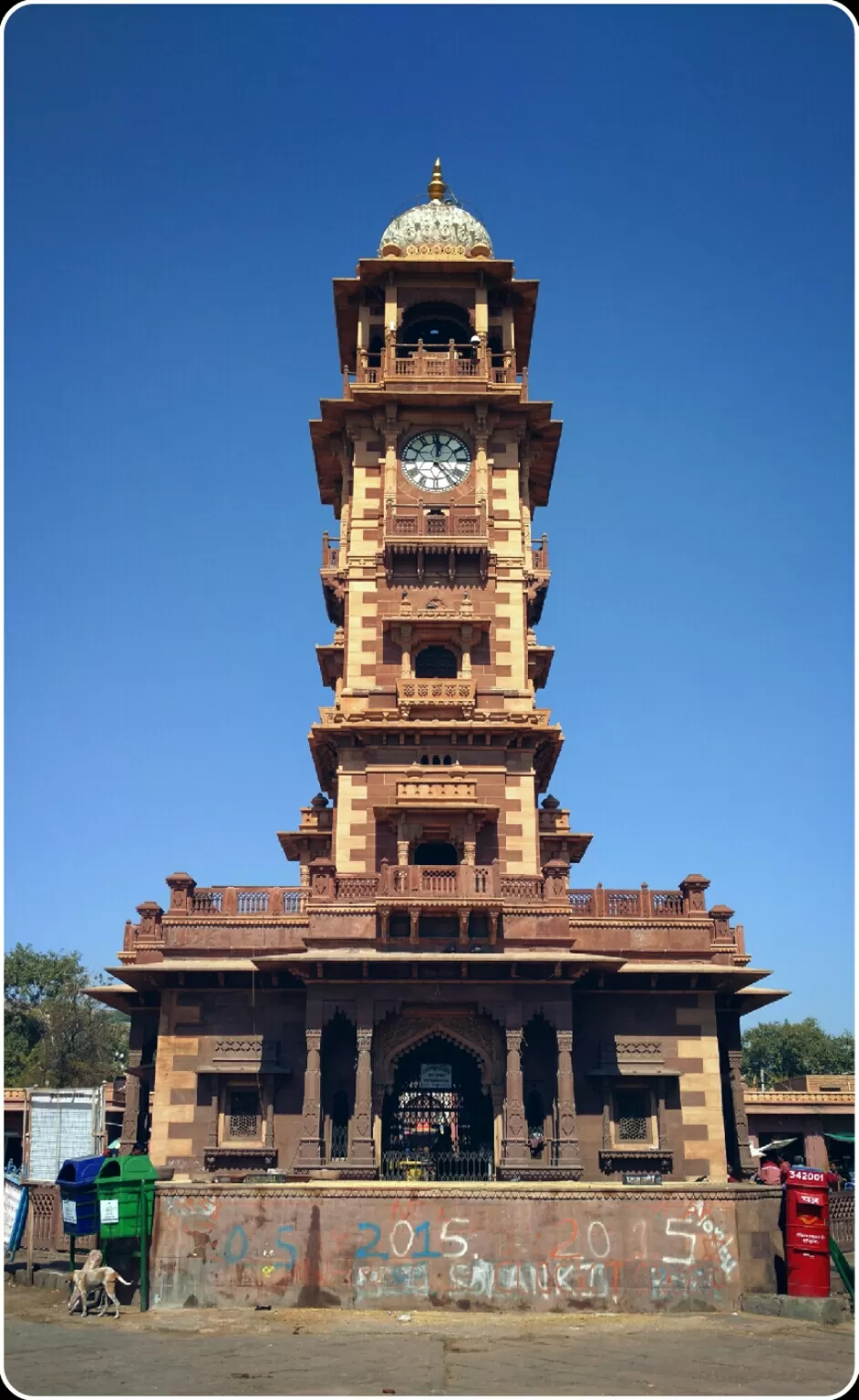 Jodhpur -> Bishnoi Villages -> Ranakpur -> Kumbalgarh -> Udaipur
Get ready to travel through the beautiful villages of Rajasthan since the journey to Udaipur goes through many small Rajasthan Villages.
A trip to Rajasthan will be incomplete without visit to Bishnoi villages. Which is located around 25 to 30 kms from Jodhpur. They are traditional Rajasthani villages where you will find villagers engaged in various crafts like pottery, block printing, weaving rugs etc. The villagers still follows their tradition and hence it will be a wonderful experience to witness and learn their culture and tradition. Bishnoi community is very fond of wild animals and hence u can see black bucks, deers, deers, blue bulls, chinkaras, peacocks etc freely roaming in the villages without any fear of human intervention.
It takes about 2 to 4 hours depends on which villages you visit and also the time you are spending. We could see many travel agents organising half day, full day Bishnoi village safari because of its traditional importance. Once the visit is over proceed directly to Kumbalgarh via Ranakpur jain temple.
Kumbalgarh is famous for its fort and it takes 3 and a half hours to cover the journey distance of 165km. The best is to leave the Bishnoi villages around 11 and then proceed towards Kumbalgarh so that by evening between 3 to 4 you will reach Kumbalgarh.
Kumbalgarh fort is one of the largest in the country and famous for its giant 38 km long outer wall which is claimed to be the second longest wall after Great wall of China. The massive wall is constructed in the hills and it takes a good amount of time if you want to cover a major area of the fort. Climb the steps and reach the top of the wall on one of the sides from where u will get the breathtaking view of the massive fort.
It takes 2 hours to cover the journey distance of 84 kms to reach Udaipur.
Udaipur
The former capital of Mewar kingdom is a wonderful city set around beautiful lakes and lavish rich royal residences. The city which is often referred as the "Venice of the East" is also home for the largest artificial lake in Asia. The city is also renowned for its miniature paintings, zinc and copper mines is a must visit place in Rajasthan.
Start your day by visiting City Palace of Udaipur. An incredible piece of Royal Architecture. Beautiful paintings, silver and stone carvings and articles this place will steal your mind and give you glimpse of the rich life style of the Kings and Queens. It also houses a well stocked museum of which show cases the articles used by the Royal Family. The palace offers a great view of Lake Pichola both from outside and inside.
Once you are done with the visit of City Palace move to the boating area and get tickets to enjoy boating around Lake Pichola. The boat will take you to Jagmandir Island Palace also known as Lake Garden Palace and the place is awesomely beautiful and romantic and must visit place for couples.
Post lunch visit Jagdish Temple, which is a three storied temple famous for its beautifully carved pillars, decorated ceilings, painted walls made in Indo Aryan architecture and dedicated to Loard Vishnu. Finish the Darshan and head to Mansoon Palace (Sajjan Garh Palace) to witness the breath taking panoramic view of Udaipur City and beautiful sunset.
Mansoon Palace is a calm hill top palace over looking the Fateh Sagar Lake and was build to watch the monsoon clouds hence got that name. The palace is usually illuminated in the evenings and the sunset shades it with a golden orange glow.
Before heading back to hotel, if you wish to experience Rajasthani Folk and Culture one can visit Bagore Ki Haveli, a cultural center which entertain the guests with varieties of folk dance forms, puppet shows etc and gives a unique experience of authentic Rajasthani tradition.
If you are a couple you must visit Hari Garh restaurant and book a lake side cusion seating and enjoy the beautiful candle light dinner served by them with traditional lal mass.
Don't Miss:
Shopping: Gothwa Arts, Hathi pol bazaar and Bada Bazaar.
Restaurants: Hari Garh restaurant, Jheels Ginger Coffee Bar & Bakery and Ambrai.
Udaipur- Chittorgarh- Jaipur
Start your day Visiting Jaisamand Lake which is 59 kms away from Udaipur. Calm beautiful lake surrounded by Mountains. Its the second largest artificial lake in Asia, very peaceful with greenery all around. The boating here is worth a try.
The next destination after the man made lake is Chittorgarh which comes on your way to Jaipur. You have to cover 136 Kms to reach Chittorgarh from Jaisamand Lake.
Chittoor fort or Chittorgarh and it's ruins have inspired many photographers and writers and often rated it as one of the must visit place in Rajasthan. Historically very important, chittoor fort was the capital of Mewar. A major part of the fort is turned into ruins but still one can witness the large gates, beautifully carved entrances, rooms, temples etc inside. There is also a gigantic structure similar to Qutb Minar in height named Vijay Stambha, the victory monument constructed by Mewar king Rana Kumbha in 1448. After visiting these you can start your journey to Jaipur which is 310 Kms away from Chittorgarh and under normal circumstances takes about 6 hours to reach.
Jaipur
The land of Majestic forts, the pink city would be an ideal final destination for concluding the long trip. The city was constructed according to Hindu vasthu sasthra in 1727 and is one of the most planned cities in India.
Best is to begin the day visiting Amber fort. Soo much to see soo much to learn and its better to take the help of a guide who will narrate the history and all stories related to the fort. The fort is surrounded by a 18.5 km outer wall which is having exit places in important places.The fort is a classic example of architectural intelligence of old generation. The rooms, the courtyard, the bathroom spaces, dinning halls each and everything showcases how beautifully and brilliantly the people of those days constructed this gigantic fort. The hall which is made of tiny mirrors which is made with a secret arrangement of reflections will surprise you. It takes almost 2 to 3 hours to visit but even if you spend a day here u won't regret the experience.
Once you are done with Amber fort there are two other forts which one should not skip on their visit to Jaipur and they are Jaigarh fort and Nahargarh fort. Jaigarh fort is close to Amber fort at a distance of 7 km.
Located on the top of Aaravalli range of hills, Jaigarh fort is also known as Victory fort. The fort is huge with many twists and turns and connected to the Amber Fort with subterranean passages.The fort is built with thick walls of red sandstone and is spread over a vast range of 3 kilometers in length, with a width of one kilometer. The fort is famous for its amazing architecture and from the top u can see the panoramic view of beautiful pink city. The narrow passages, interconnected rooms, paintings on the wall, decorated ceilings everything is beautifully planned and constructed . The fort also houses the world's largest cannon on wheels.
Nahargarh fort is at a distance of 5 km from Jaigarh fort, constructed on the edge of Aaravalli Hills and the view of Jaipur from the top is breathtaking. The fort stand as a strong pillar to guard Jaipur from the enemies. The fort was built according to Indo European architecural style by Maharaja Sawai Jai Singh II. The fort is a two-storey building which has suites for the king and his twelve queens. It is divided into nine similar apartments and each of these apartments has a lobby, bedrooms, toilets, kitchen and store.
Once the trip of fort visit is done u can go ahead and visit the famous marble crafted Birla Mandir and offer prayers. The place offers a calm atmosphere and perfect for the late evening to sit and relax.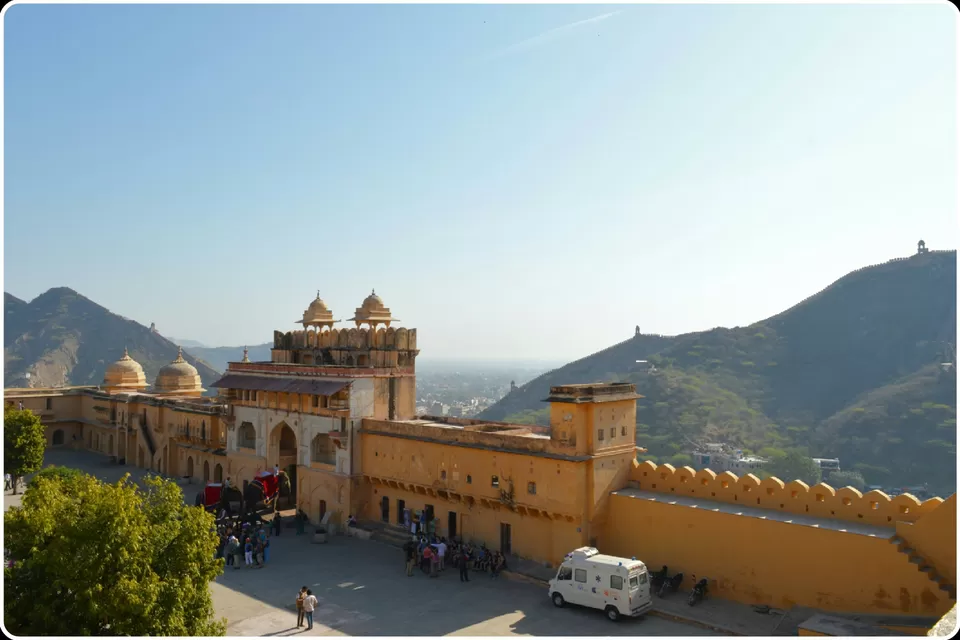 The final lap of your trip and with a visit to Hawa Mahal and City Palace one can conclude their trip. The beautiful frontage of Hawa Mahal and the beautifully crafted windows are treat to the eyes. The monument was built in red and pink sandstones and believed to be constructed in the form of crown of Sri Krishna, the Hindu God. The main intention behind the construction of Hawa Mahal is to give the Royal woman view of every day life of public through the windows as they never appear before them.
City palace is located in the heart of the pink city and is also at a walkable distance form Hawa Mahal. City palace is a combination of various architectural forms with majority of mutha and rajput style. The palace offers a stunning view of the pink city and with this one can conclude their amazing trip of Rajasthan.
Don't Miss:
Shopping: New Maharaja Gem Palace, Jaypore Souvenirs, Royal Spice and Tea
Restaurants: Special lassi wala, Chokhi dhani, Anokhi cafe and Peacock rooftop restaurant.
Rajasthan is our country's most favoured tourist destination both among indian as well as foreign nationals because of its rich historical, cultural and environmental heritage, coupled with various fairs and festivals. Statistics of tourist arrival reveals that one out of every three tourists in India visits Rajasthan. The people, villagers, shop keepers etc are very friendly and polite and which makes every trip beautiful. Looking forward for a wonderful time again in this beautiful heaven with new places and experiences, signing off for the time being ....