India is the birthplace of yoga. From developing this art and making it global, India as a country has always been at the forefront. And in the entire country, Rishikesh is unarguably the yoga capital, of not only India but the world. It is one city in the world where multiple yoga ashrams exist in every corner and alley. The home of ancient yogis, sages and seers, Rishikesh has been spearheading the development and spread of yoga throughout the world. People from as far as South America, and from as close as Nepal, visit Rishikesh during International Yoga Festival to learn this art form.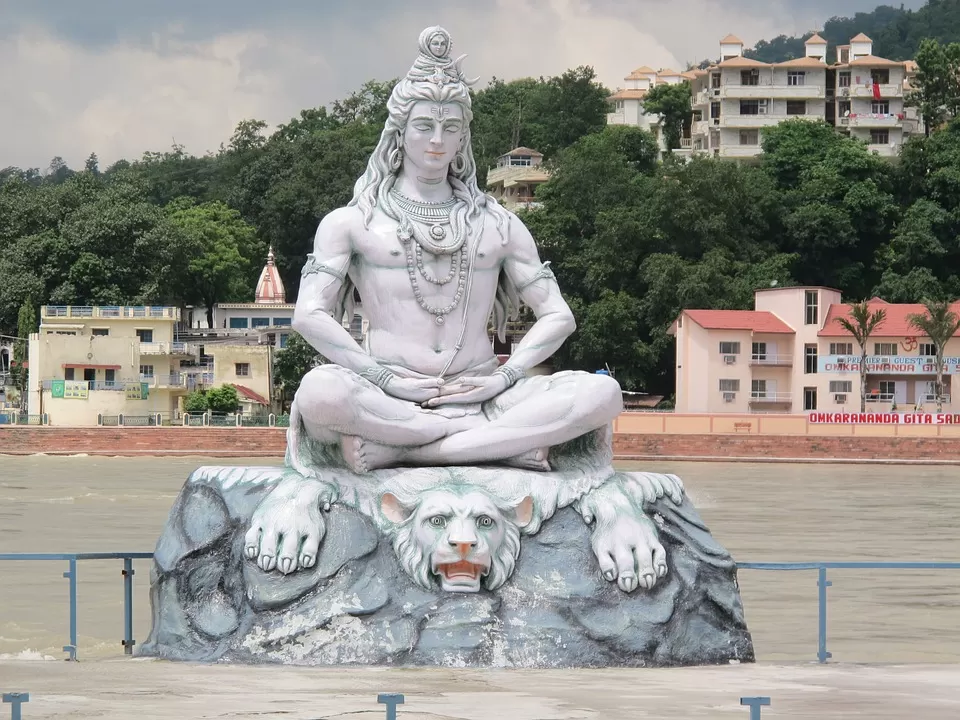 What is International Yoga Festival?
To celebrate and spread the art of yoga, Rishikesh holds an annual International Yoga Festival in the first week of March, every year. The festival aims to unite yogis of every culture, colour and creed together in one place, to expand global consciousness, and help heal the planet, one person at a time.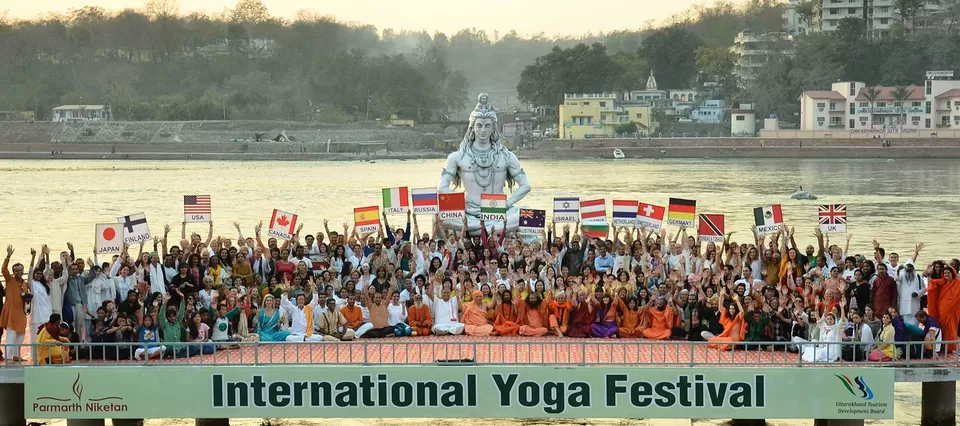 In this week long festival, one has the opportunity to connect with like-minded people, develop and improve their yoga techniques, learn from experts and try and attain the level of transformation one is seeking. ​In the 7-day celebration, an individual can embrace every major style of yoga and learn from enlightened leaders, master teachers and evolutionary thought leaders. There are also wellness specialists from around the world that give you the guidance and direction you may be looking for.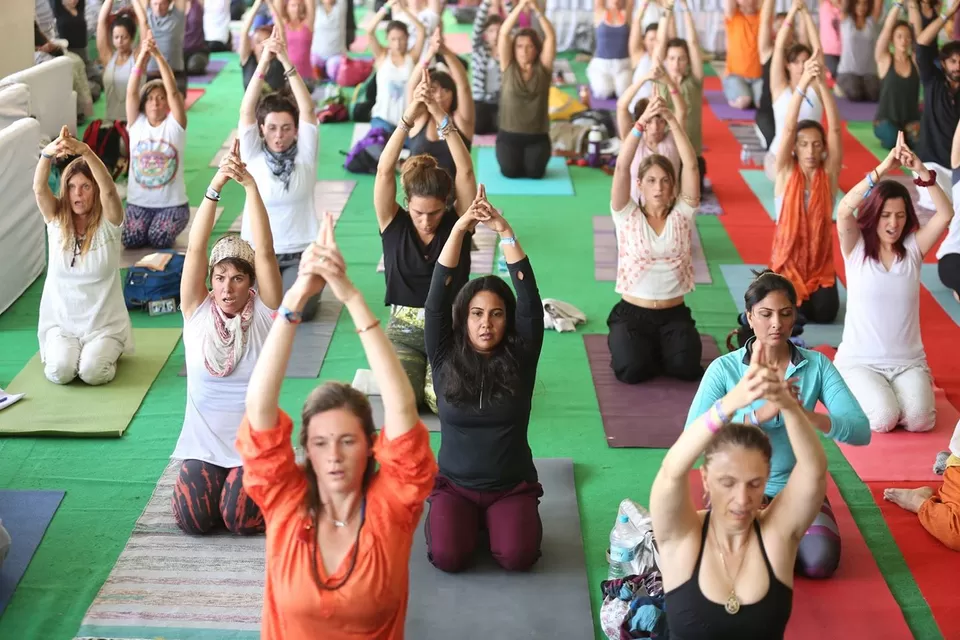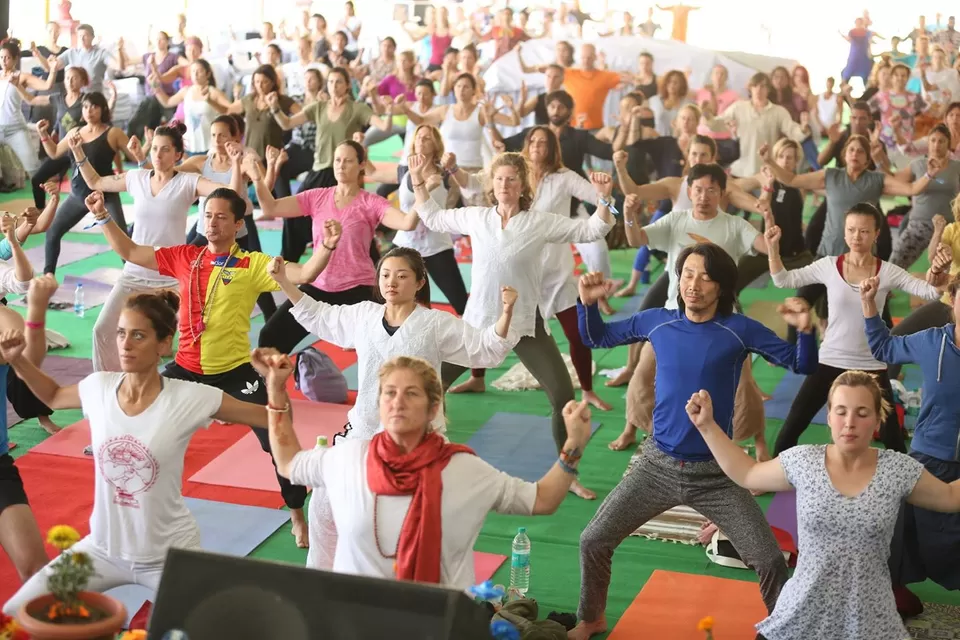 When is International Yoga Festival happening?
The 17th edition of International Yoga Festival is happening from 1st March, 2018 to 7th March, 2018.
Where is International Yoga Festival happening?
This not-to-be-missed event is being held at Parmarth Niketan Ashram, the largest ashram in Rishikesh and one of the largest interfaith yoga institutions in India.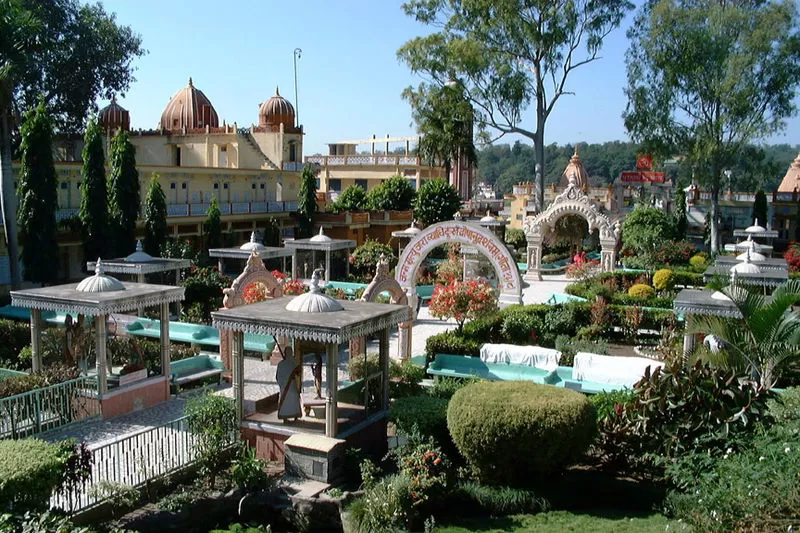 What to expect at International Yoga Festival?
The International Yoga Festival is all about giving a platform to people where they can learn all about yoga. The festival will give you the chance of attending a total of 60 hours of yoga classes conducted by the masters of the art, practicing multiple styles of yoga including Kundalini Yoga, Power Vinyasa Yoga, Iyengar Yoga and Kriya Yoga.
There will also be an esteemed group of presenters like His Holiness the Dalai Lama, Pujya Swami Ramdevji, Dr. Vandana Shiva, Rujuta Diwekar and others who will be speaking about the importance of yoga in one's physical, mental and spiritual development. You can see the entire list of presenters here.
What's the cost of attending International Yoga Festival?
For Indian citizens, the festival pass costs ₹16,000 per person. This cost includes accommodation, meals, hot drinks, classes, lectures and performances. The accommodation is in Parmarth Ashram, on sharing basis. The rooms will be equipped with basic amenities like linen, mattresses etc. and all washrooms will have running hot water. For Indian citizens, accommodation is optional. You can either choose to stay in Parmarth Ashram or make other arrangements for yourself. Other than the week pass, there are two pre-festival events and three post-festival events. You can look at all the details, including the price, here.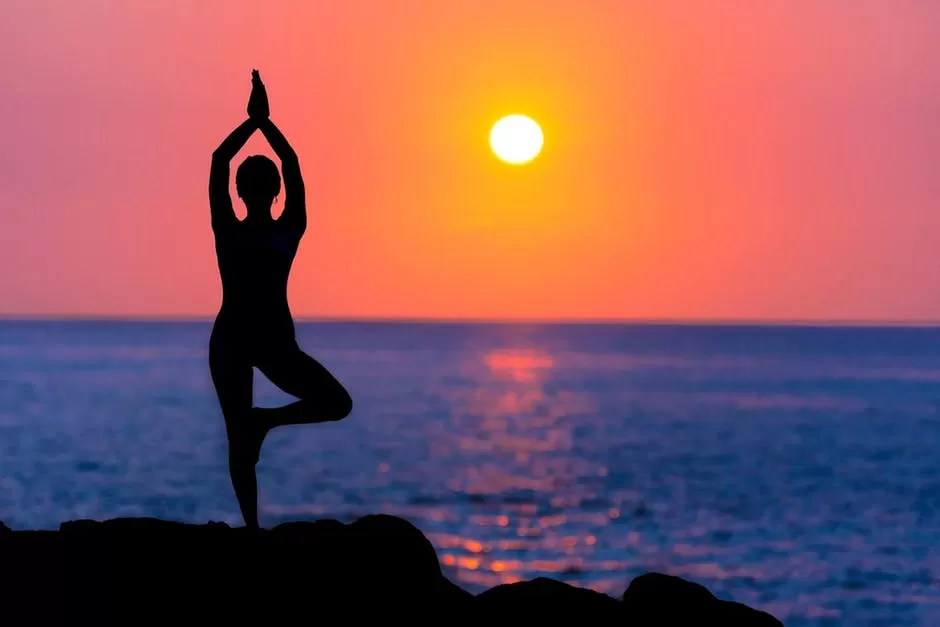 Pre-registration is compulsory if you wish to attend the entire week long fest. You can register here. However, if you wish to just attend for a day, you can register one day in advance in Rishikesh itself. Know more about the festival here.
The Beatles Fest At Yoga International Festival
To celebrate 50 years of the famous band Beatles's visit to Rishikesh, Uttarakhand government is hosting a 3-day fest. The fest will be from 5th March to 7th March, the last three days of the International Yoga Festival. The fest will be held at Chaurasi Kutiya, once the ashram of Maharishi Mahesh Yogi and now turned into a tourist spot by the government. Some Indian musicians and rock bands are expected to perform at the event.
The entry fee during the three days of the fest will be Rs. 150 for Indians and Rs. 300 for foreigners, per person, per day.
Have you attended the International Yoga Festival? Share your experience here on Tripoto! Also, subscribe to Tripoto's YouTube channel today, for the coolest travel videos on the web.
Frequent Searches Leading To This Page:-
international yoga festival 2020, international yoga festival schedule, international yoga festival in rishikesh