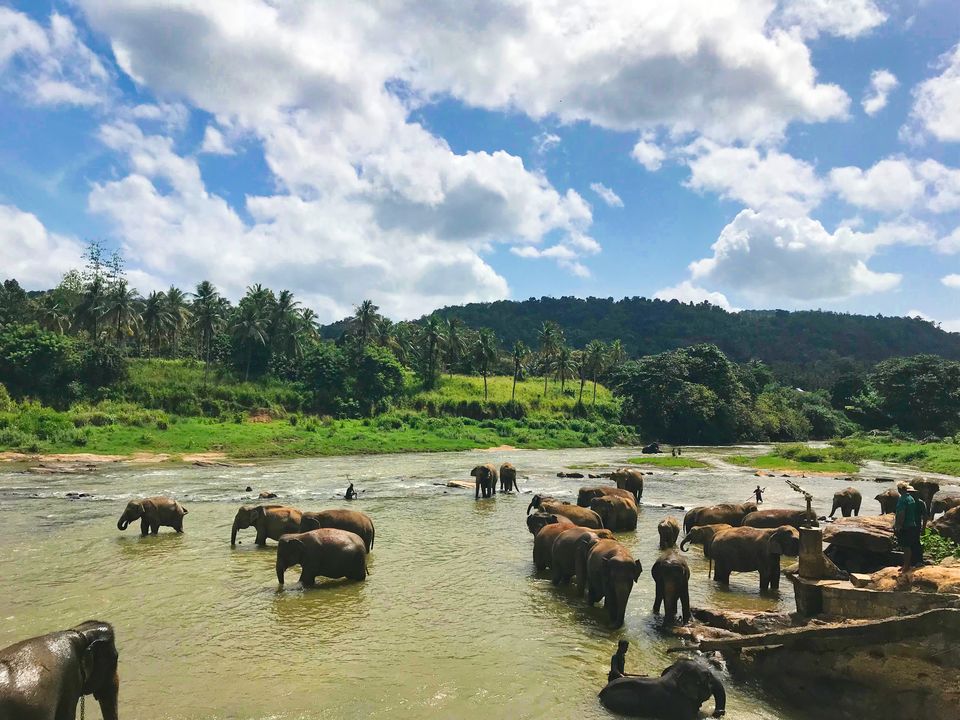 Sri Lanka is, indeed a tourist paradise endowed with extraordinary natural beauty, fascinating wildlife sanctuaries, good history, rich culture and tradition, national parks, cities. Sri Lanks also has charming pristine beaches, stunning and mind-blowing and eye-catching tour destinations of the island in Sri Lanka tour; this is a place you can't afford not to visit as a tourist.
Here are some fantastic reasons why you need to visit Sri Lanka, Please read to the end
Food
The country offers delicious cuisine that is available throughout the length and breadth of the state. Sri Lanka is composed of tasty dishes like chili sambar, dal curry, succulent papaya, tomato curry, and string hoppers; the food is fantastic. Here, the food varies from one coast to the other, and on the land, it is different. It also offers delicious snacks that are perfect for short trips, such as rambutan, wood apple, custard apple, including beef.
Rich culture and history
The people of Sri Lanka are full of life, vigor, positive attitudes, generosity, and good will for people. They appreciate a relaxed attitude that is contagious to tourists. Whether you are searching for Ayurvedic massages, art, architecture, history, Sri Lanka has it all. At the same time, I can say that the locals are accommodating, adorable, and generous. They will guide you and present their story to you with vigor and generosity for you to enjoy your time here. The richness of Sri Lanka's culture and heritage is one of the top reasons to be among the top five reasons to visit Sri Lanka.
Wildlife
Sri Lankans are environment conversationalists. They care very much about their environment. This country is home to a great variety of plant and animal. Tourists can spend their time touring the Sinharaja Forest Reserve and planning a safari. A safari takes you to attend the 91 mammals of Sri Lanka (including 16 endemics) - elephants, mouse, and barking-bear, wide boars, porcupine, ant-eater, civet, loris, giant squirrel, leopard, a lazy bear, sambhar deer, pigs and monkeys such as macaque, purple-faced leaf monkey and gray langur. The Pinnawala Elephant Orphanage is very popular with local and foreign tourists touring Sri Lanka.
Festivals
A truly cultural city, Sri Lanka is teeming with festivals all year round. Here, most religious festivals are considered Hindus, Christians, and Muslims. It is a country with a very great number of holidays. It is proved to have at least one day celebrated every month of the year. Processions during celebrations are a common sighting, and you should visit this country to see this too.
Beaches
Beaches are certainly among the top five reasons to visit Sri Lanka. You will immediately fall in love with Sri Lanka by looking at the sandy and golden beaches set among palm trees. Sri Lanka is an ideal country for vacationers. It's time to pack your bags and see the beautiful state.
I hope I'm able to impact into your mind the reasons why you should visit Sri Lanka.