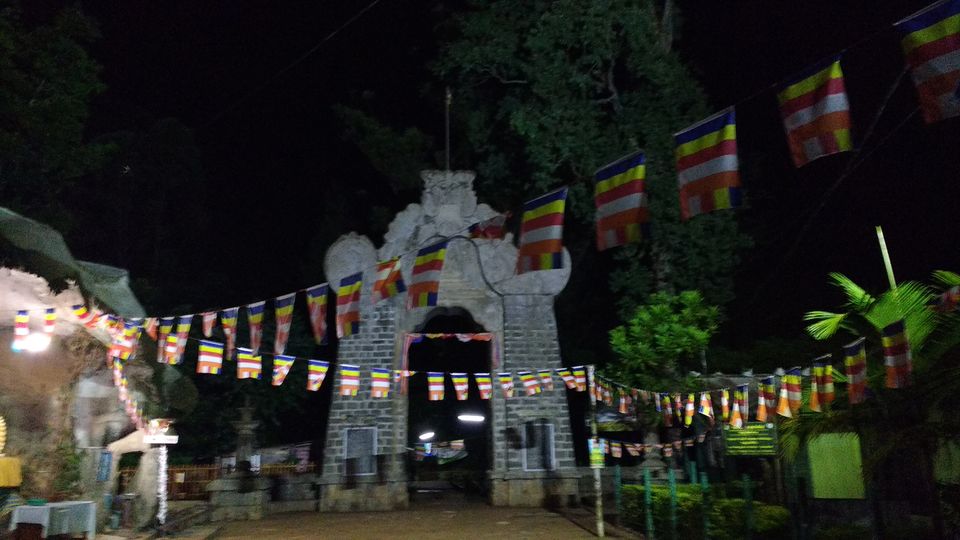 I underestimated the climb. But soon realised that it would get tough as I go further. I wanted to grab a perfect point to view the sunrise from the summit so I walked as fast as I could without stopping anywhere in between.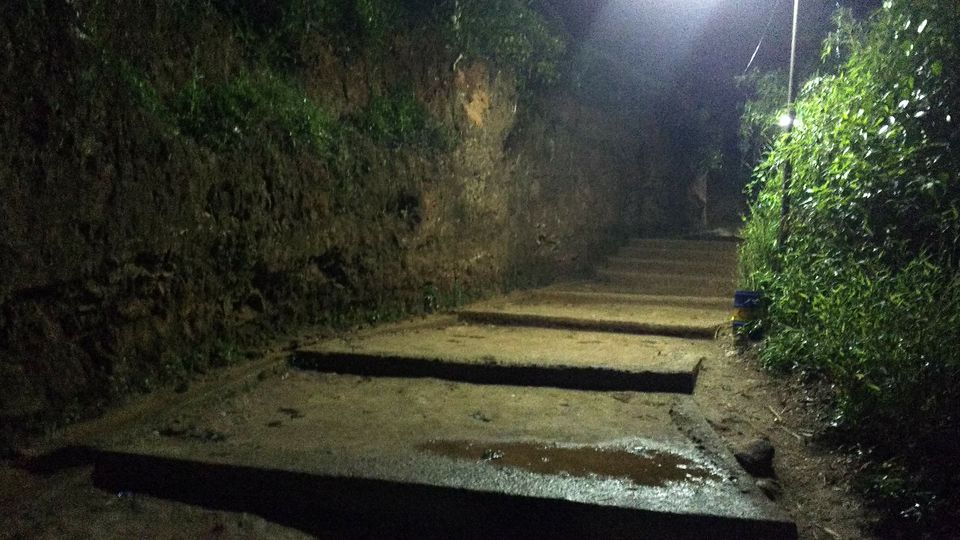 Somewhere I between I looked at the sky. It looked beautiful, it seemed as if the stars looked at me guiding me through the deserted path. I wanted to stop and stare at the sky but due to the brevity of time, I kept walking.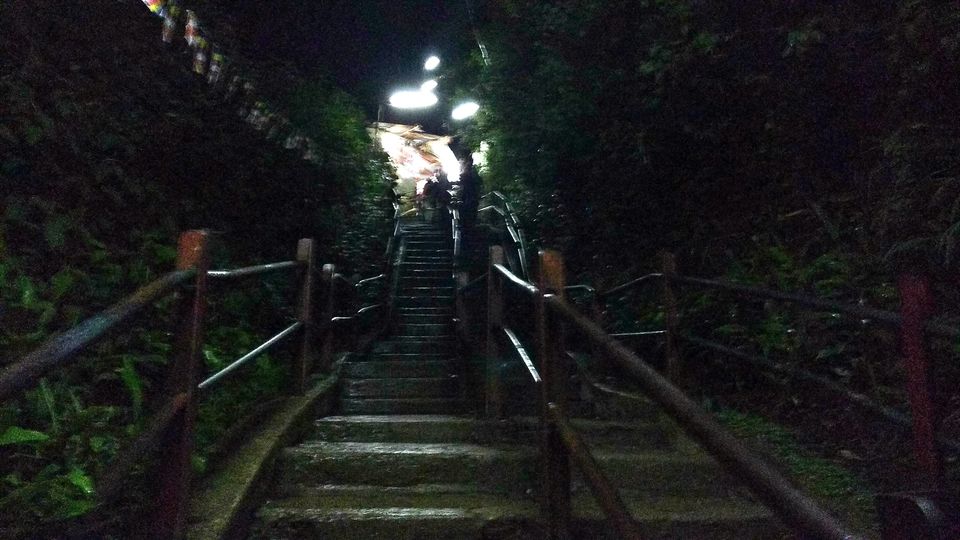 By 4.30 AM I was at the summit. The hike was gruesome and it tested my endurance and agility at all levels. But every bit of it was worth it. I took a seat at a seating area near the temple and meditated till dawn.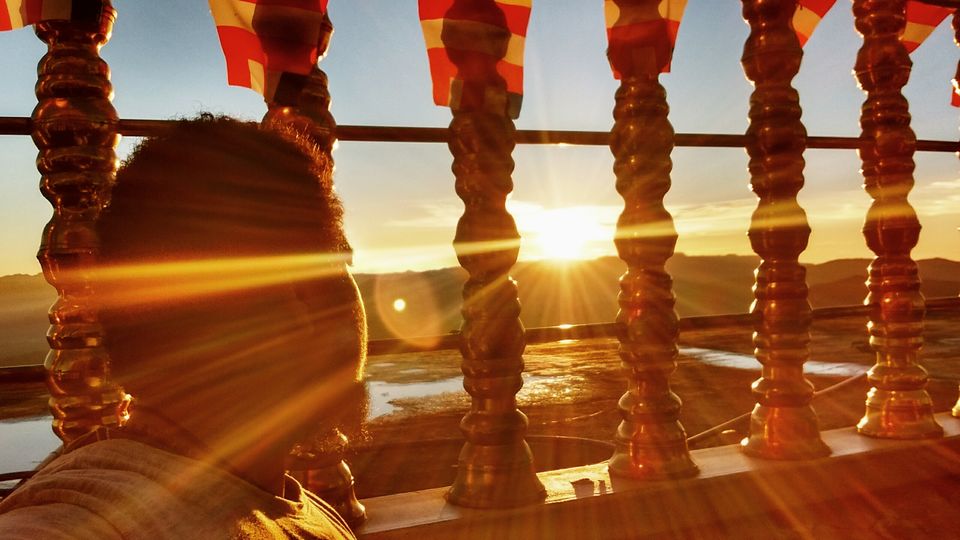 The sunrise was too majestic to describe. I looked it until I had completely grasped the beauty of the moment. I roamed around the temple for few minutes and then started running down the stairs. I took 45 minutes to come down.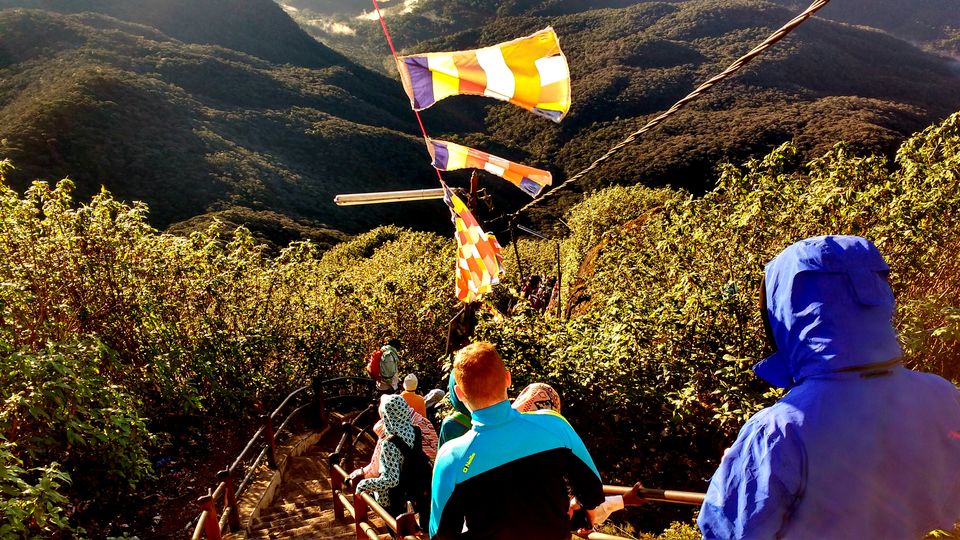 I took a bus from the Adam's Peak bus station to Maskeliya. Within 20 minutes I was at the guest house. I took a shower, packed my stuff and headed towards the Bus Station to take a bus to Hatton.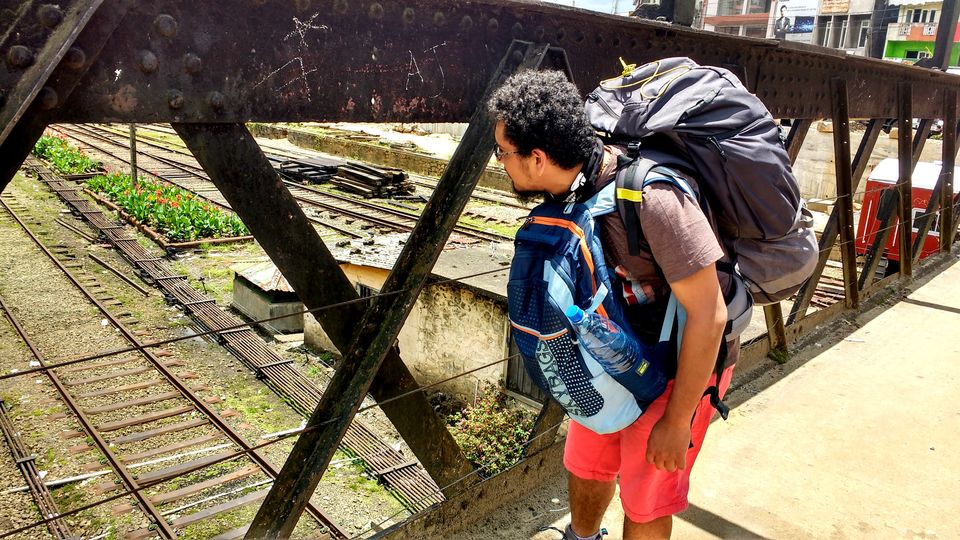 Though I left early for Hatton, I missed the 11.30 AM train. So, I headed for lunch and returned to the railway station around at 1.45 PM to catch the 2 PM train.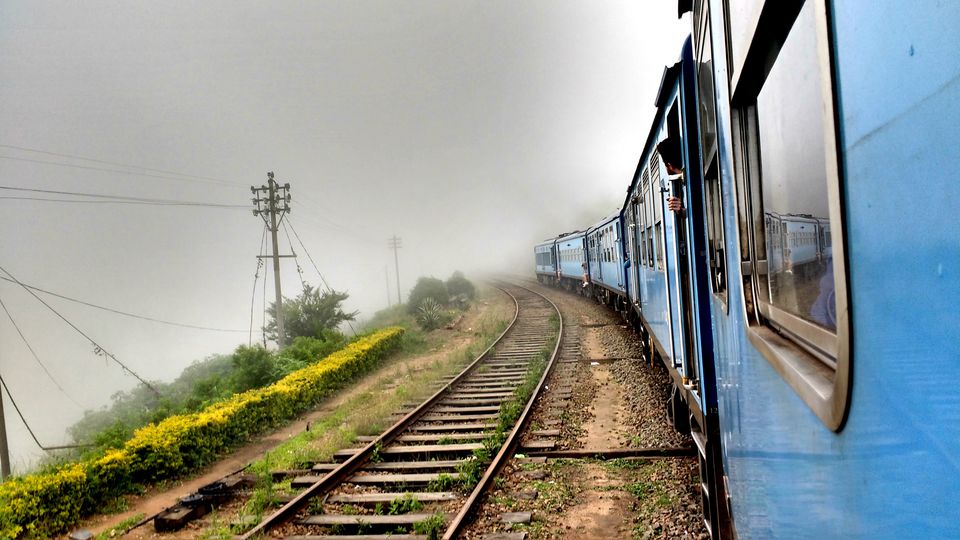 During my commute to Ella, I met Vicky from China. We talked about the countries we've travelled. Shared our experiences. She wanted to know more about India like why certain people wear turbans and why the married women wear vermilion on their forehead. I explained her as much as I could and it was fun to talk. Around 6 PM, we reached Ella and bid farewell to each other.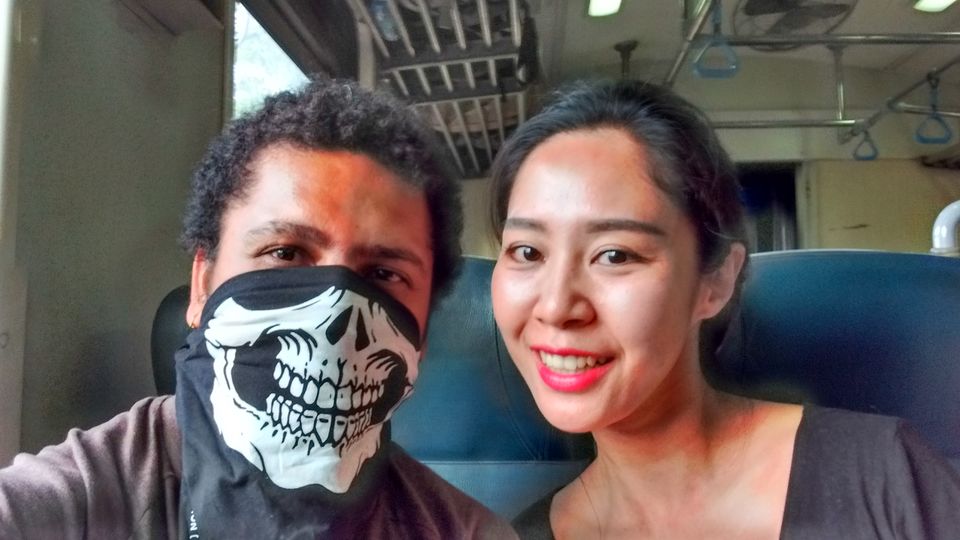 I had booked a bed at the 'Sleep Cheap - Ella' guesthouse, which was not far from the railway station. While I was walking towards the hostel it started to rain and I had to take out my poncho and hurried.
Once, it stopped raining I left for the Ella market. During the evening hours, Ella seems to become a different place altogether. You see people walking, hear music from the pubs and happy hour boards placed outside all bars. Without any delay, I stepped into a restaurant and offered ginger beer and pineapple roti. Once done, I went back to the hostel.
Day 7 Expenses - 3070 (20$)
(a) Tuk-Tuk from Madusa Guest House to Adam's Peak - 700LRK
(b) Bus from Adam's Peak to Maskeliya - 40LRK
(c) Bus to Maskeliya to Hatton - 45LRK
(d) Snacks - 110LRK
(e) Lunch - 200LRK
(f) Train to Ella - 160LRK
(g) Dinner - 320LRK
(h) Accommodation - 1500LRK
Day 8 (Ella - Little Adam's Peak - Ravana Falls - Ella Rock)