I was suggested to leave early morning for Horton Plains and The World's End as it gets really hot during the day. Therefore, I got up around 4.30AM and left in an hour. I pooled up for the taxi and entry to the park with 3 other travellers in the hostel - 2 Chinese girls and an English man.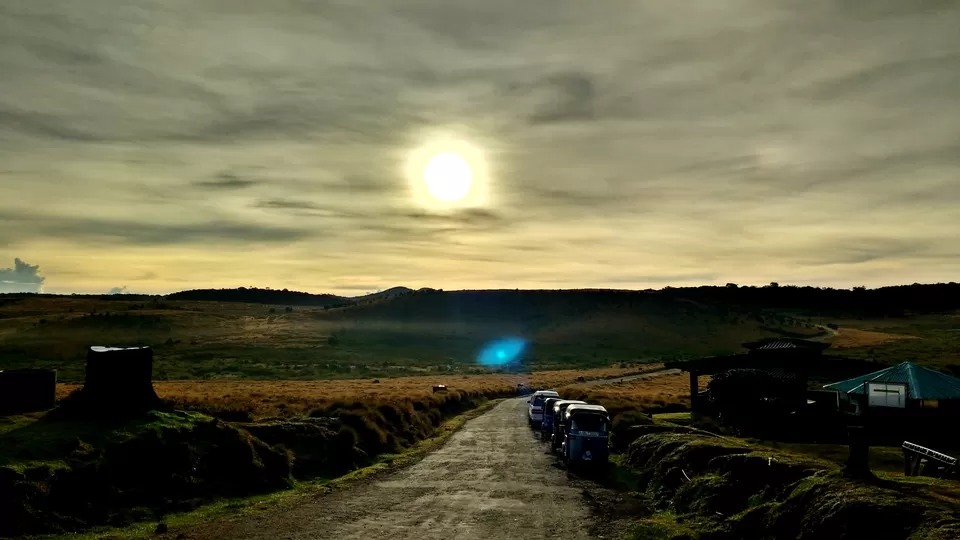 We stopped at a small eating joint before entering the park for a quick bite. After entering the park, we realised that it was crowded though we reached the place quite early.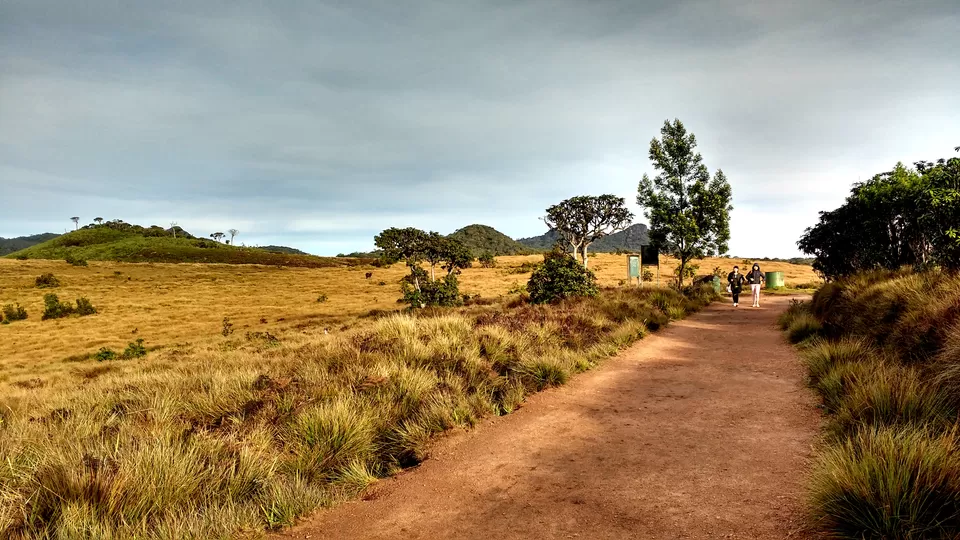 We started walking towards the Mini World's End initially and reached the location in good 30 minutes or so. Others got to see the Sri Lankan Sambar, some wild birds, and monkeys but I was not that fortunate. However, I enjoyed the walk though.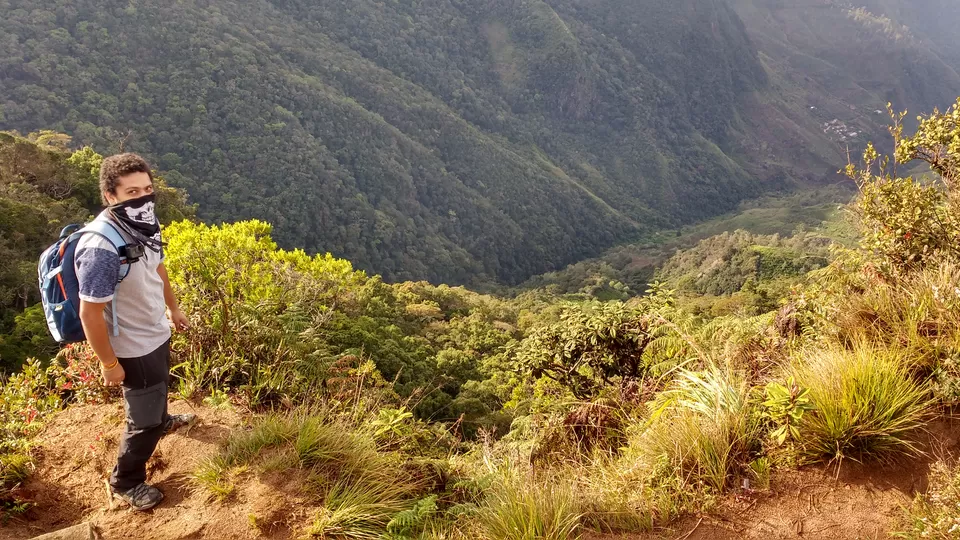 Mark and I walked along the narrow path sharing our travel experiences, of people, places, and food. He had been travelling from the south of Sri Lanka towards the north and I was doing the opposite.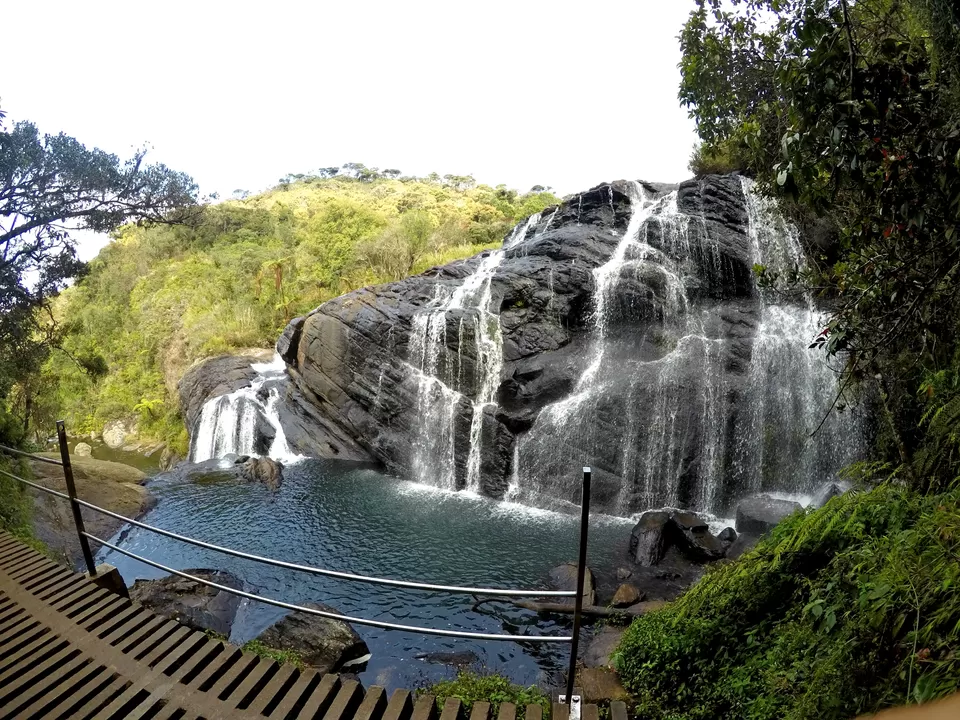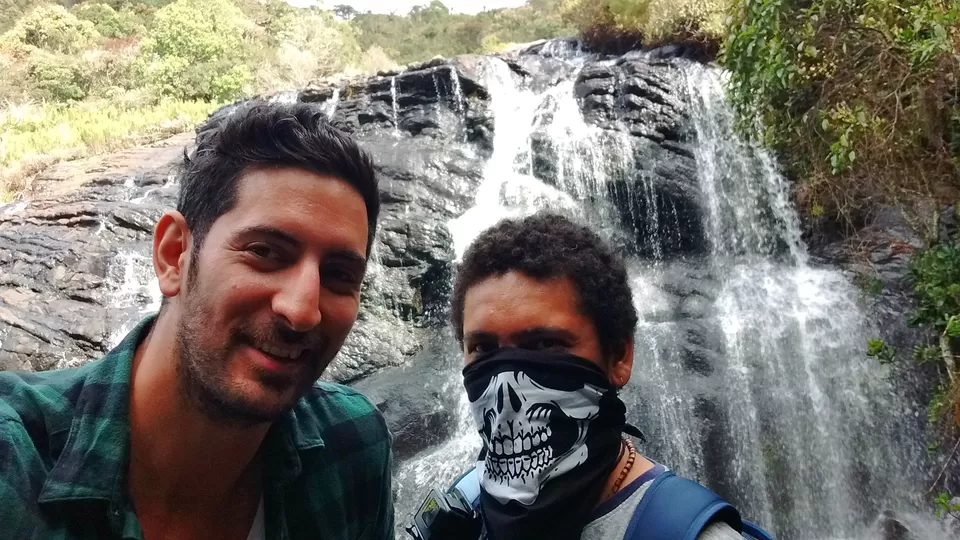 Mark helped me get some great pictures of the Mini World's End, the World's End and the Baker's Fall. It feels marvellous to meet nice people and sharing cultural differences.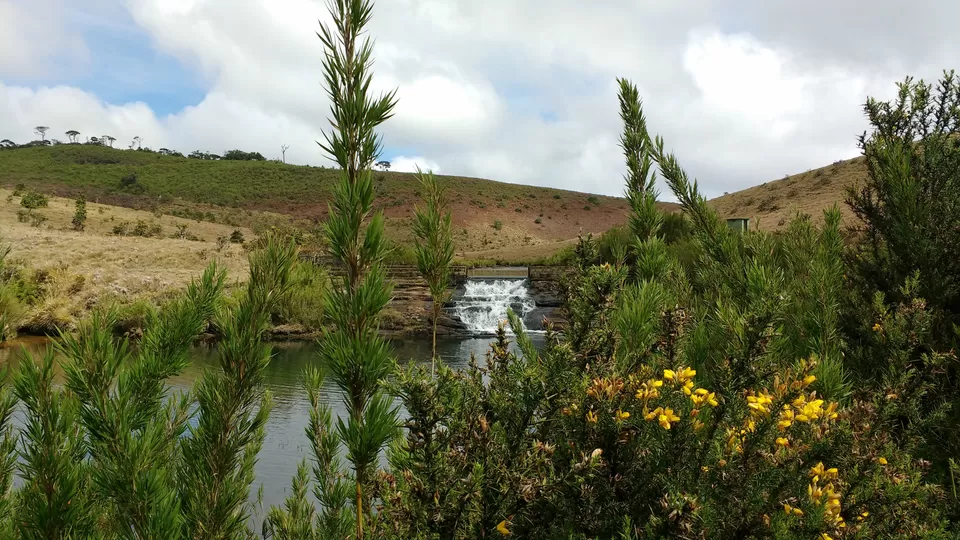 After returning from the Hortons Plain. I started packing to move to my next destination - Adam's Peak. Initially, I was not planning to visit climb the Adam's Peak but after learning from Mark and Julia about it I added it to my itinerary.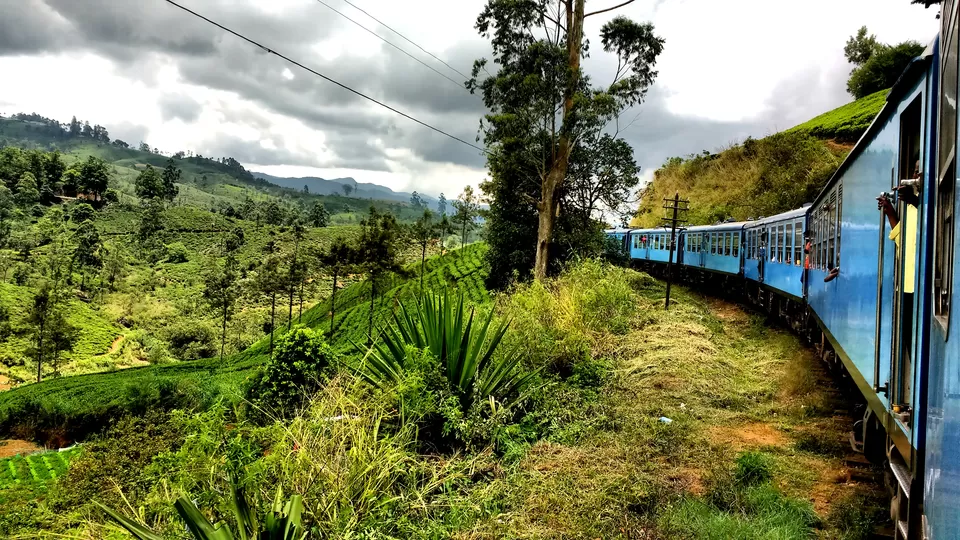 I took a bus from Nuwara Eliya to Nanu-Oya Railway Station. I was about to miss my train to Hatton but I ran like a horse towards the ticket counter, got a ticket and hopped on the train.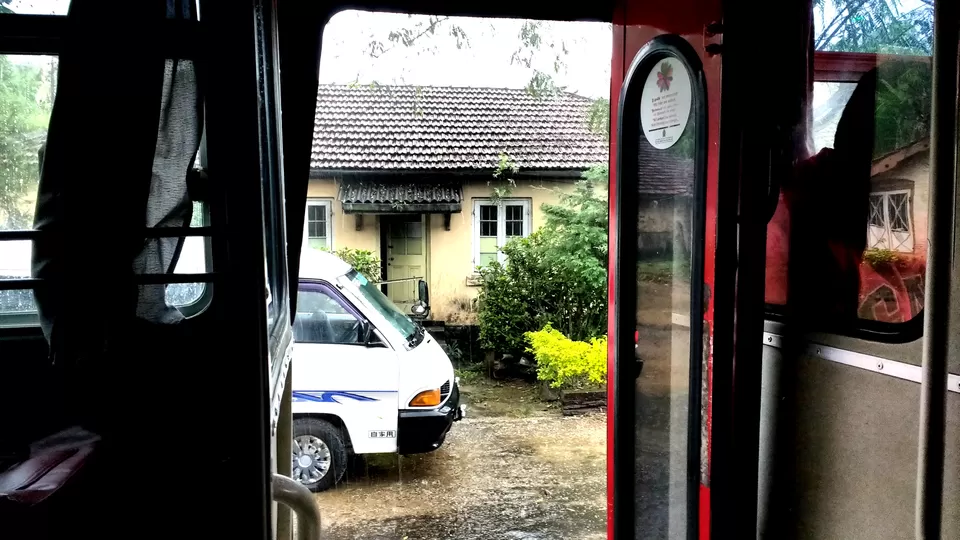 I reached Hatton around 1.30PM and it was pouring. But I was fortunate that a bus was waiting just outside the Railway Station. It was heading to Dalhousie. During my commute, I was searching for an accommodation in Dalhousie but all options were out of my budget.
I dropped off at Maskeliya for a cheaper accommodation. I found a place to spend the night but it was really far from the bus station and a good 5 Kms from the Adam's Peak. Anyhow, I walked towards the "Madhusa Rest" house. Somewhere in between, I felt that I was lost but there some these school kids who helped me find the place.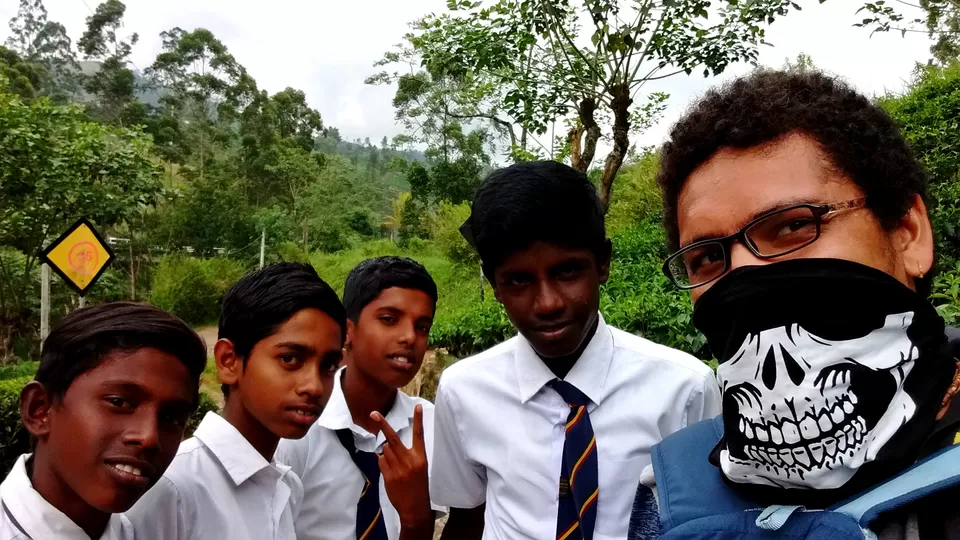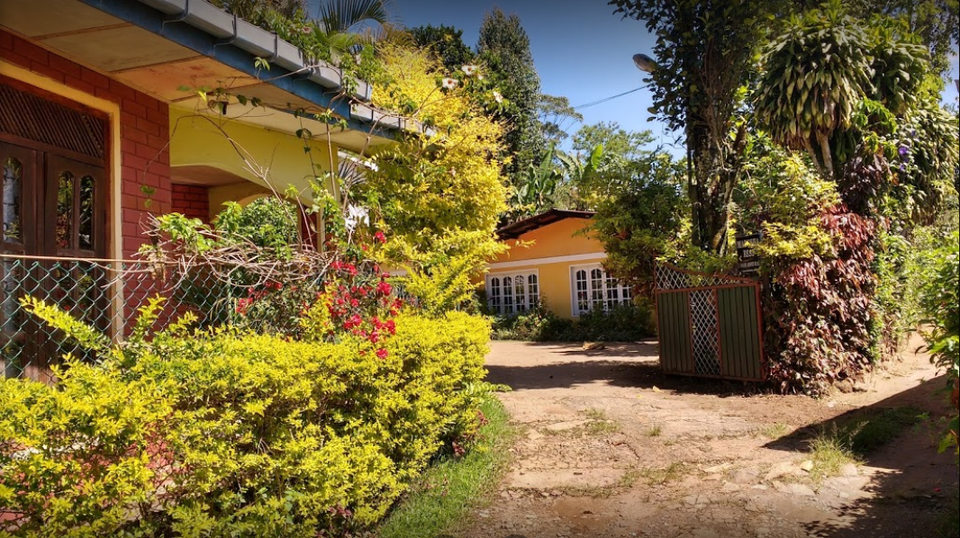 I told the caretaker not to disturb me until the dinner was ready because I really wanted to rest before the excruciating hike. The caretaker also arranged a tuk-tuk for me who would take me to Adam's Peak at midnight.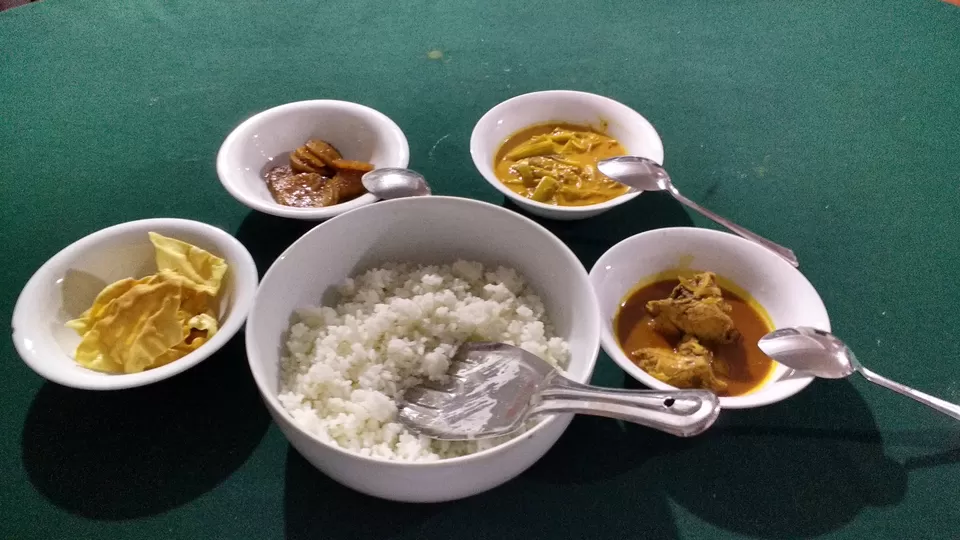 I had a typical Sri Lankan dinner. It looked great but I was not accustomed to the taste, so I left in between and slept. Around 1 AM I heard the sound of a tuk-tuk arriving, I freshened up and left to the climb.
Day 6 Expenses - 7004LRK (46$)
(a) Taxi to Horton Plains - 1250LRK
(b) Breakfast - 190LRK
(c) Horton Plains Entrance Fee - 2900LRK
(d) Bus to Nanu-Oya - 24LRK
(e) Train to Hatton - 60LRK
(f) Bus to Maskeliya - 70LRK
(g) Snacks - 120LRK
(h) Accomocdation and Dinner - 2390LRK
Frequent Searches Leading To This Page:-
Sri Lanka tour best time to visit, Best Sri Lanka places to visit, Sri Lanka tour itinerary, Sri Lanka honeymoon trip, 4 days tour packages Sri Lanka, Sri Lanka beach tour packages