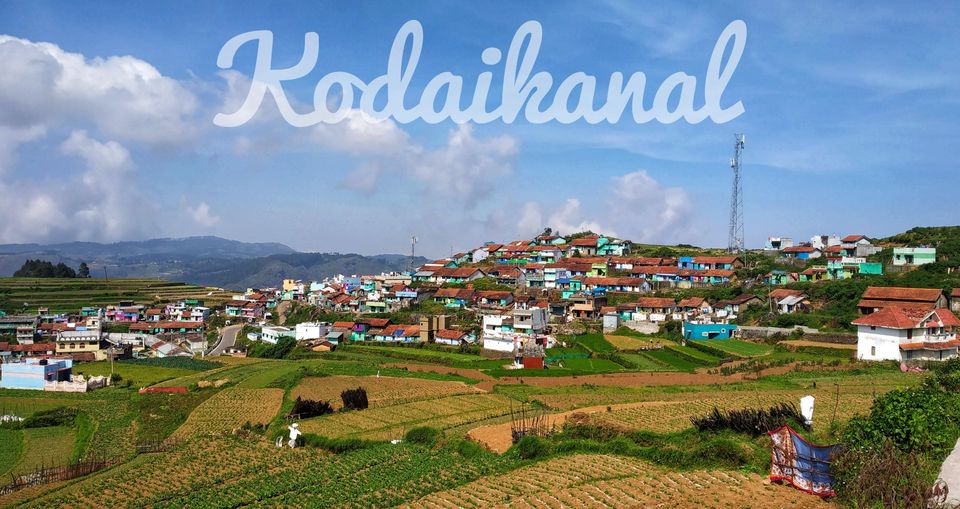 Well well well the new year's round the corner and everybody's planning for their party bash with booze, loud music and dance. But but what if I said you there another way of enjoying the new year's, maybe not so amazing but still giving you the me time with beautiful scenery and friends.....
Planning for a new year without booze and music may seem difficult but if you plan for a good destination then everything falls into the picture similar to applying melted butter on bread.
My new year plan started with searching for that perfect destination that would have been the closest to me from Banglore. There were a variety of options like Manglore, Ooty, Mysore, Hyderabad and many more but scrolling through the images of Kodaikanal it was like this is the perfect destination to be explored, it's the winter season and is there a place better than hills to enjoy the chill..
Before you travel to a new place you need to plan and the same we had to do. So it started with researching on the type of weather we were about to experience, so after a bit of research I found that the temperature in the month of December in Kodaikanal ranges between a minimum of 6 degrees to a maximum of 16 degrees. Instantly I had to look for my winter clothing and my boots. Next came the question how would I explore Kodaikanal, well for that there are taxis available all around Kodaikanal but I would suggest to rent a vehicle and use it as per your convenience. I rented a Royal Enfield Himalayan that cost me 4.7k for a total of three days. Finally, for the stay I looked for a decent hotel that would provide me the basic amenities and there was Hotel JC Grand (Don't go by the name), a pretty decent hotel with good rooms and polite staff. Finally, I had to reach Kodaikanal to begin my trip.
Travelling to Kodaikanal
-------------------------------------
I was traveling from Banglore so this may not be applicable to all.
There are two options to reach Kodaikanal, either you can take a train to Kodai Road Station and then take a taxi to Kodaikanal or you take a bus from Banglore and reach Kodaikanal directly. If you like views then bus is a good option. On the way you'll see a lot of waterfalls.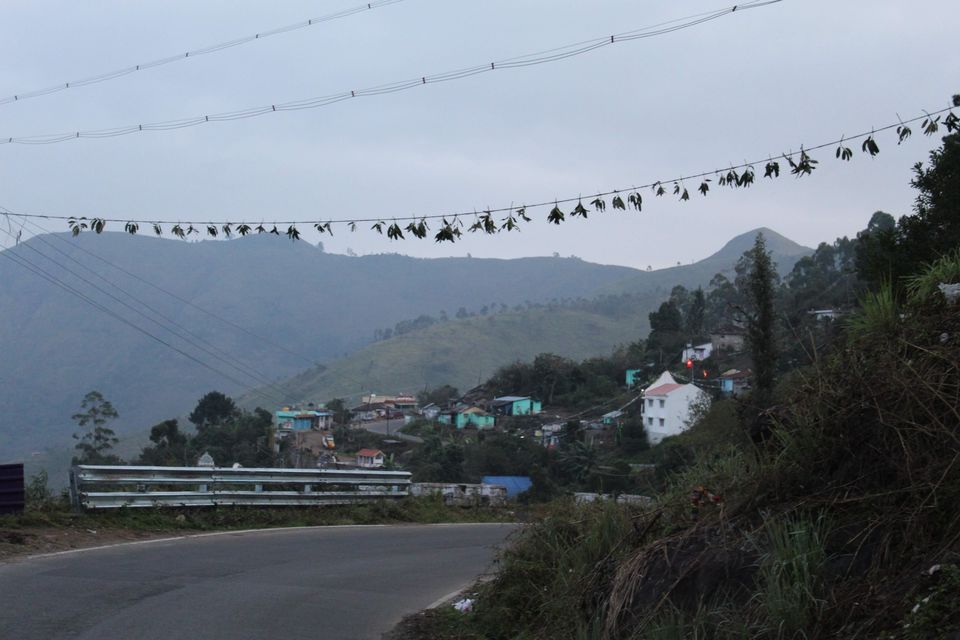 After a 11 hour journey from Bangalore I reached Kodaikanal, my initial thoughts were like am I in a different place other than Kodaikanal because seeing around it seemed like I'm in some small town with people all around doing their daily chores and having a word in groups.
I checked into my hotel and after having all my luggage shifted to my room I started feeling that my stomach was growling for food and so my Kodaikanal trip began with searching for food. Well, first thing don't expect a variety of delicacies in this region... Roaming in the market I found the usual breakfast items like Idli, Vada and Dosa. There are some restaurants were you can get more options. I decided to go with the Masala Dosa shop that was just next to my hotel. I loved their presentation as the cutlery is replaced by Banana leaves.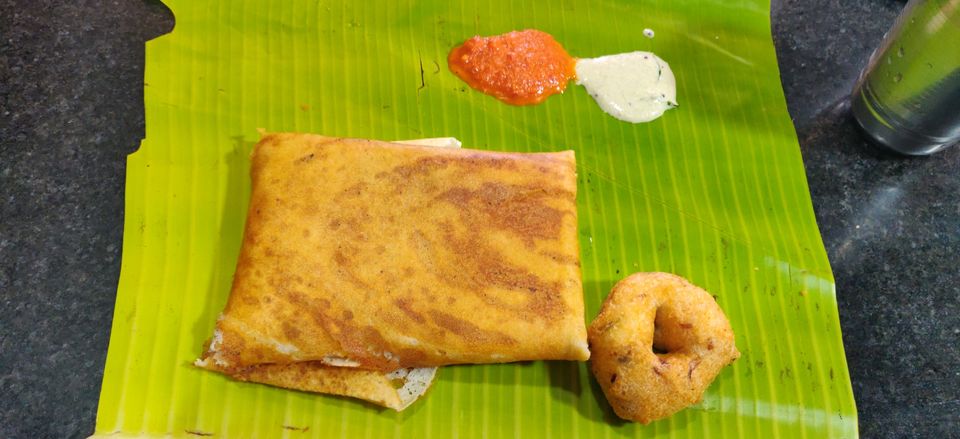 After a delicious meal, I started my trip by going to the Pine Forest that is famous for it's pine trees that stretch over a span of 5km. It was around 30 min journey from my hotel.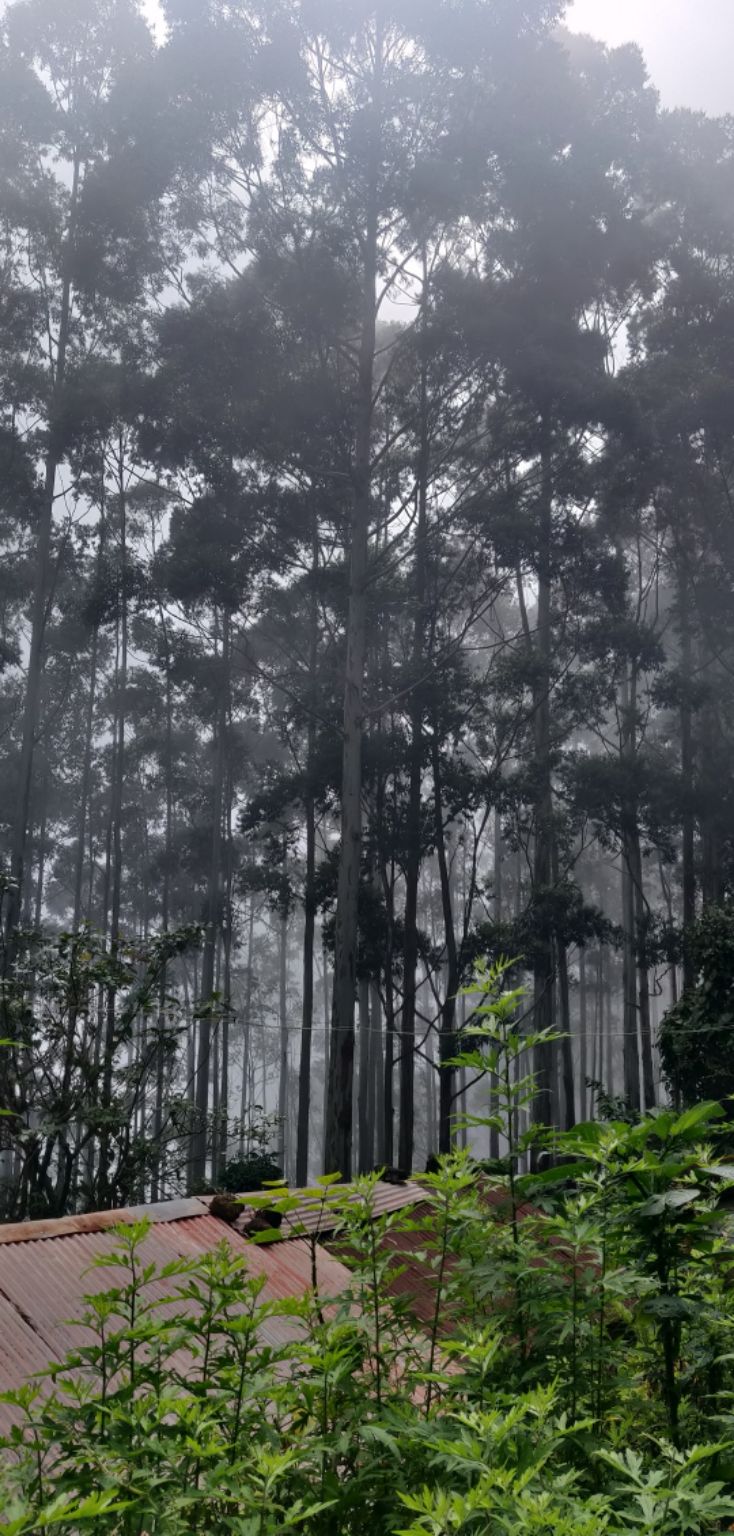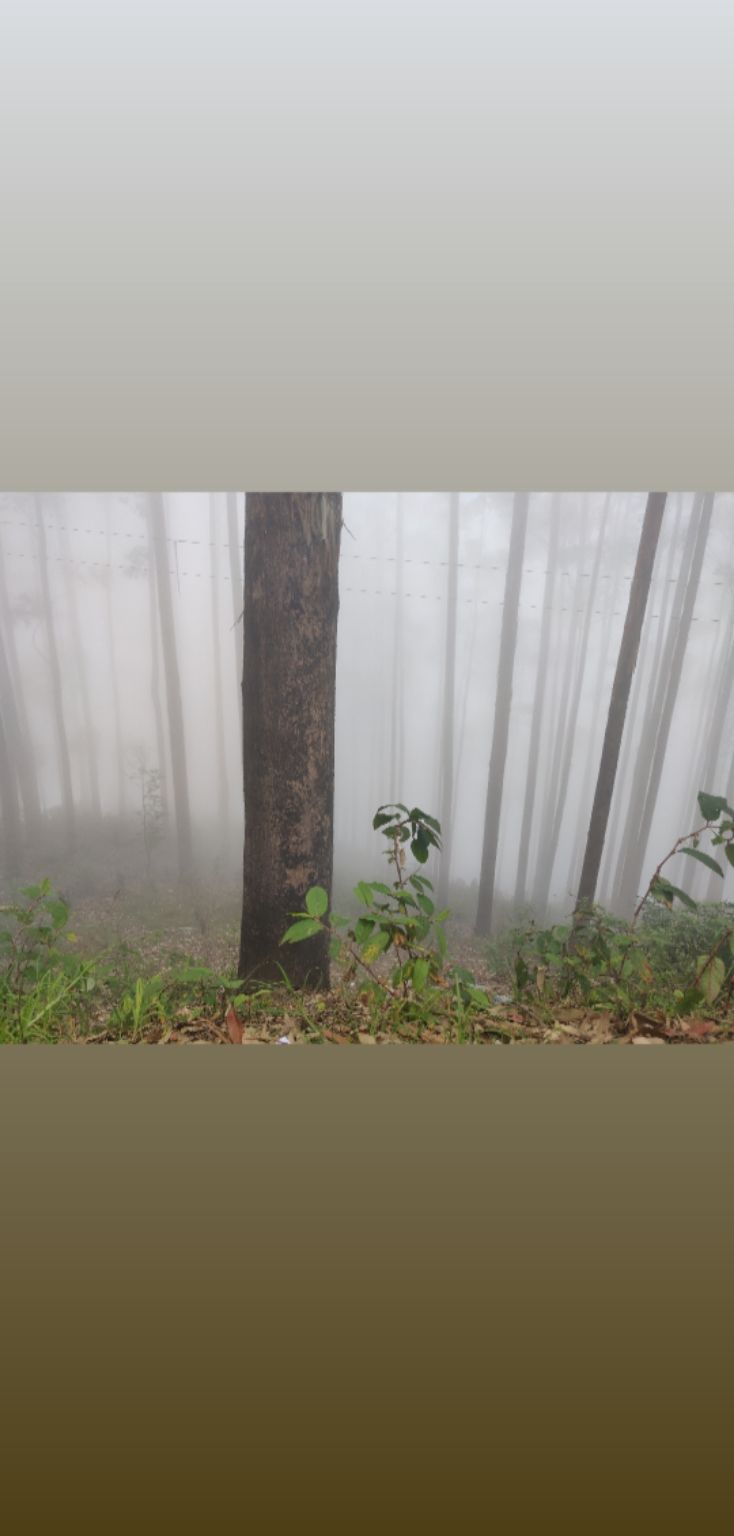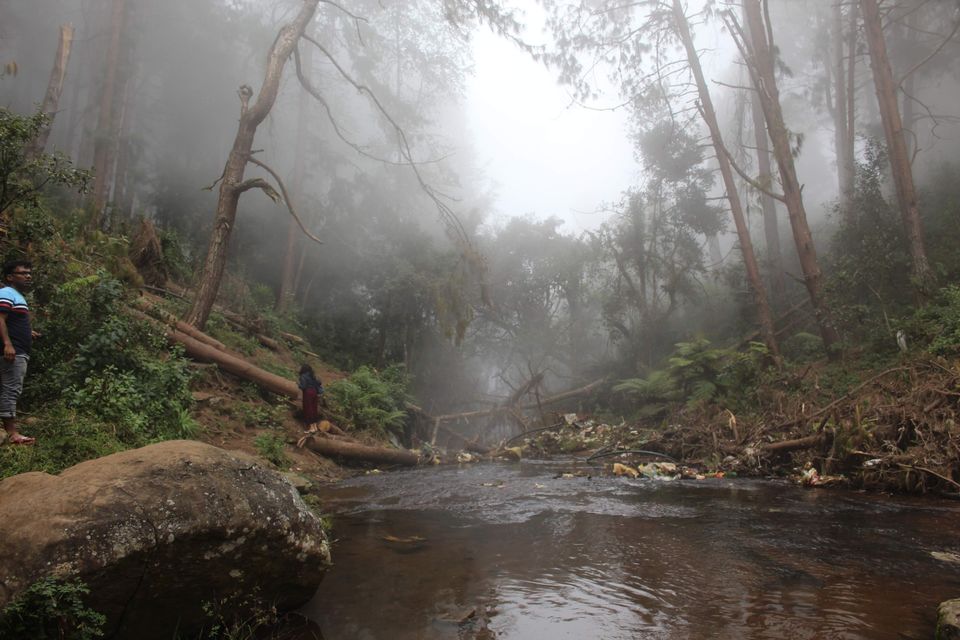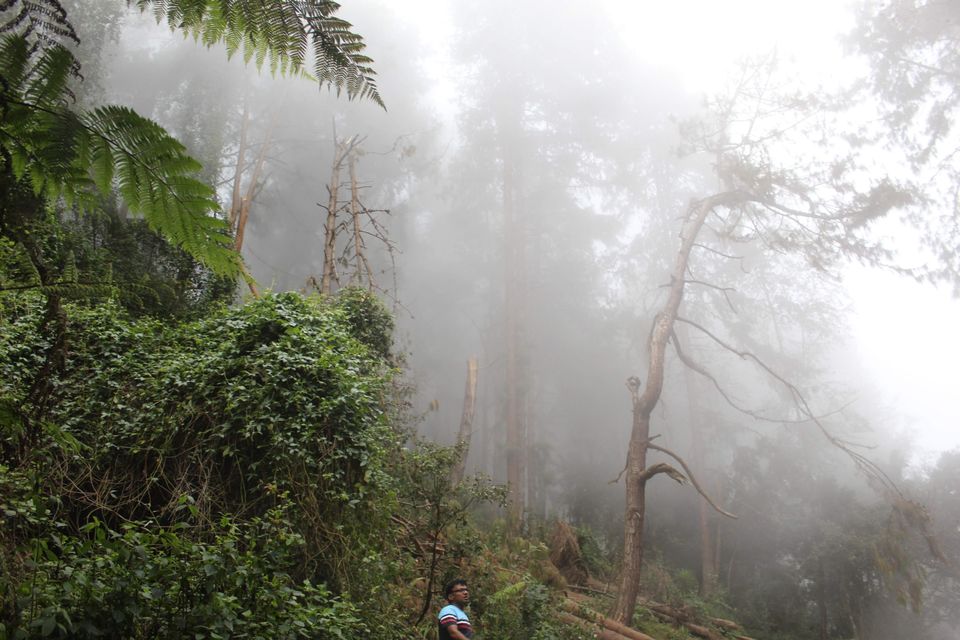 The pine forest is dense with pine trees and has a very tiresome trek to the bottom. It was a very tiring trek and I would suggest that if you are planning to trek to the bottom then do carry enough water and also do take breaks at times and click pictures. After having explored the pine forest I was advised by the locals to try a bite at Altaf's cafe, a small cafe on the top of pine forest the cafe was filled with people and I had to wait for about 15-20 minutes to get a table, but yes I agree that waiting for a table is worth it, the food they serve is just awesome.

By the evening I came back to my hotel and planned to stroll along the roads of Kodaikanal lake and explore the street markets and also buy some souvenirs. The Kodaikanal lake is a very nice place to walk around during the evening's and there's a good amount of things to explore like street markets, food stalls and a gaming zone. Also, at specific points around the lake you have cycling stands that give you a cycle for 30 mins for Rs. 50. You can try that if you like cycling.
By 7PM I was back to my hotel and I took rest and ended the day.
Day 2 began with my eyes opening at 7AM, I took a stroll nearby to get a cup of tea and I found this amazing restuarant that goes by the name, 'The Hamuse'. It was a nice restaurant that served variety of foods ranging from South Indian dishes to North Indian dishes, Chinese, Italian and many others. The price range seemed to be decent for the quality of food they served.
After a quick breakfast, I started for Poombari a village around 20Km from Kodaikanal, Poombari is famously know as the Princess of the hills. It's a nice village with terraced farming.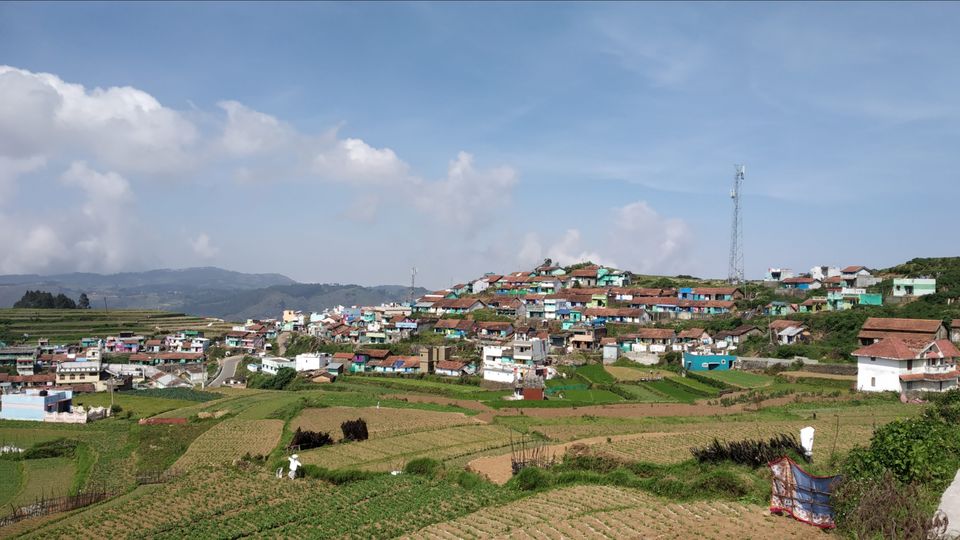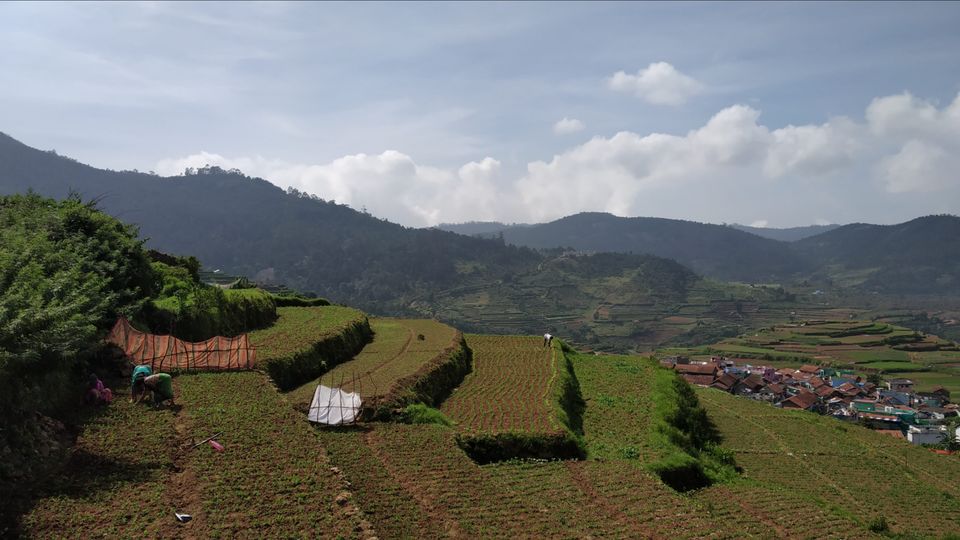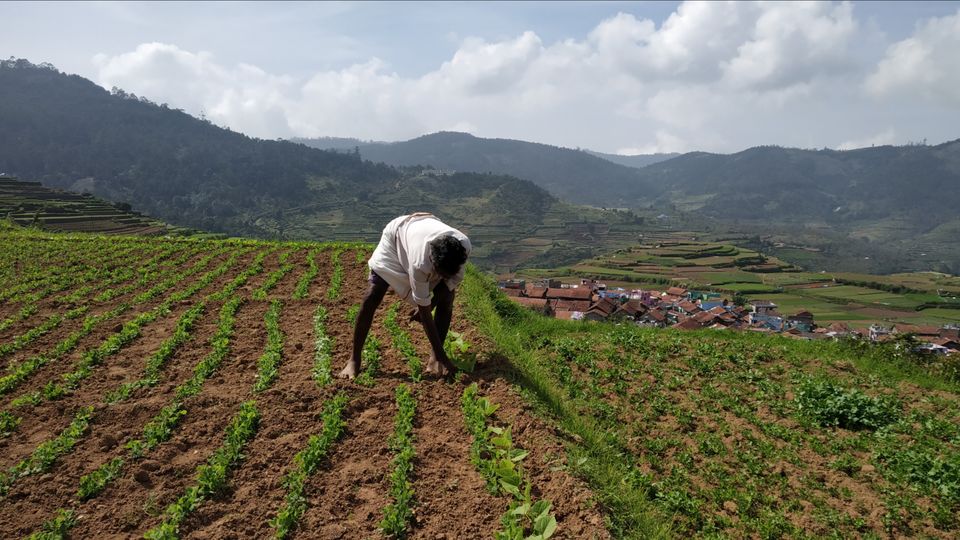 On the way back I stopped at Pillar Rock, it's just a small viewpoint to get a view of Kodaikanal, it gives you a nice view of the whole of Kodaikanal.
By the evening, I was back and I went for a stroll in Bryantt Park, it's a good park to sit and enjoying your evening. Also there are good places to explore like there's an art cafe nearby which has some good designs but they come at a handsome price as well.
For the new year's party I went to nearby hotel that was open for all and we celebrated the new year playing housie, musical chairs, dance and a food.
After a nice two day trip, on the final day, I started the day with purcahsing souvenirs for friends and family and also how could one leave Kodaikanal without oil and chocolates (It's famous for these two things). I went to the shop inside the Government bus stand and purchased various kinds of chocalates and different types of oils, it was very nice of the shopkeeper to teach me how to identify if the oil being sold is fake or not. After a quick round of shopping, I rode back to the place from where I had rented the bike and proceeded towards the Kodai Road railway station where I had to catch my train back to Banglore.
Bidding adieu to such an amazing place was difficult but in the end it was an amazing experience.
If you have any queries about the place mention in the comments I'll try to answer all of them.