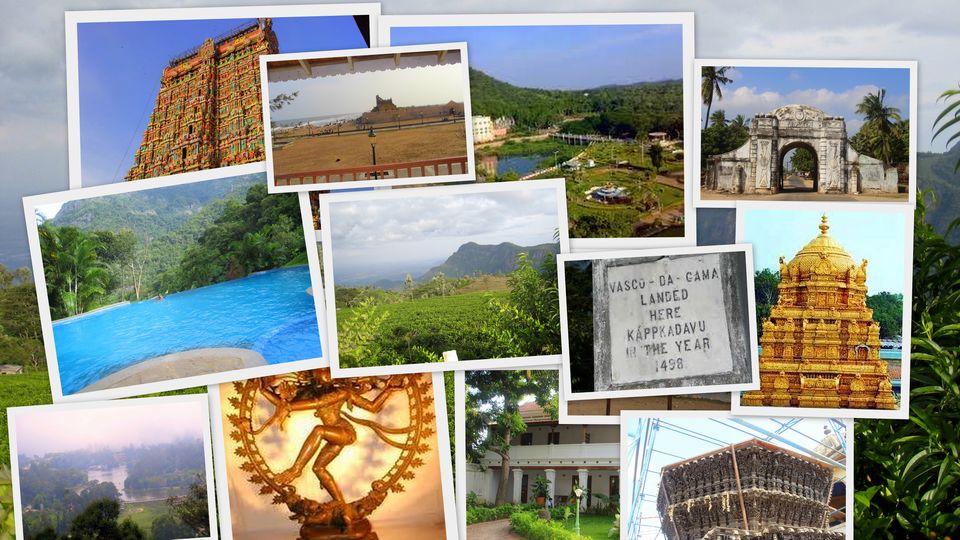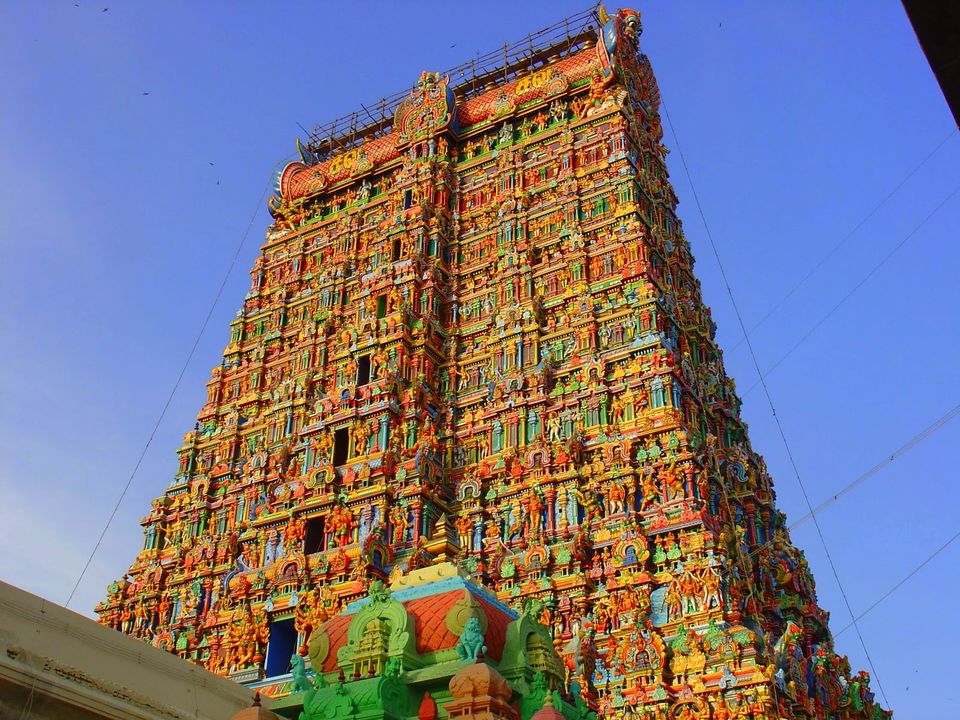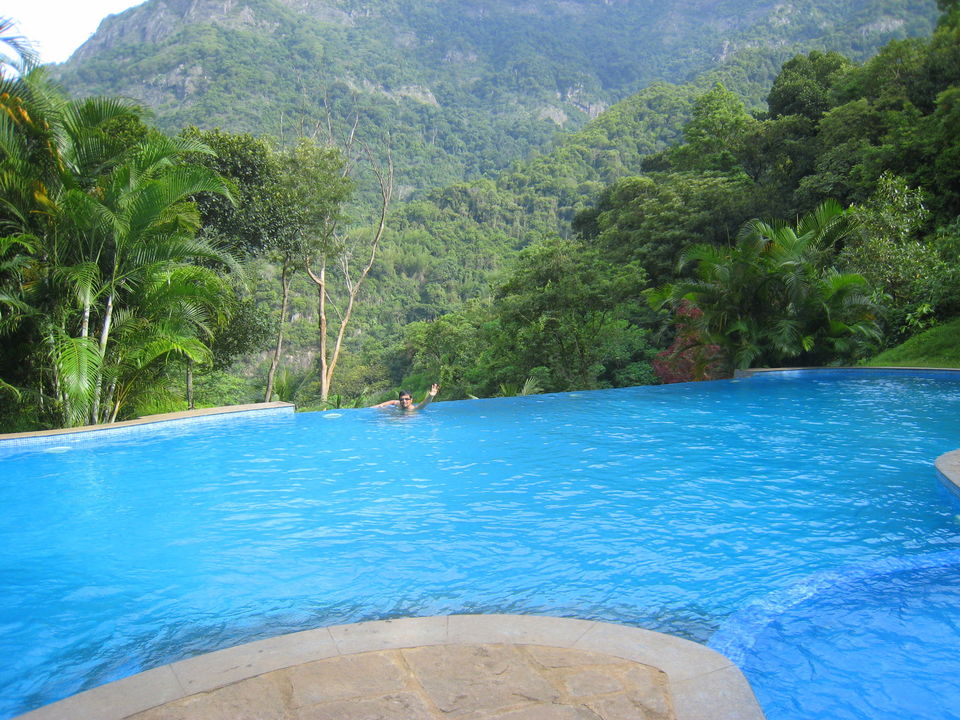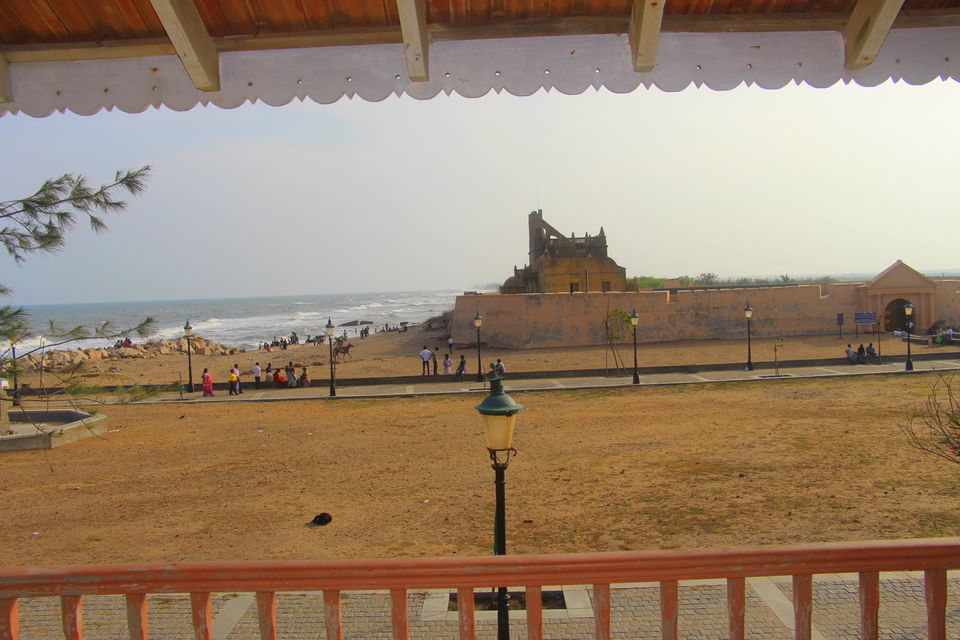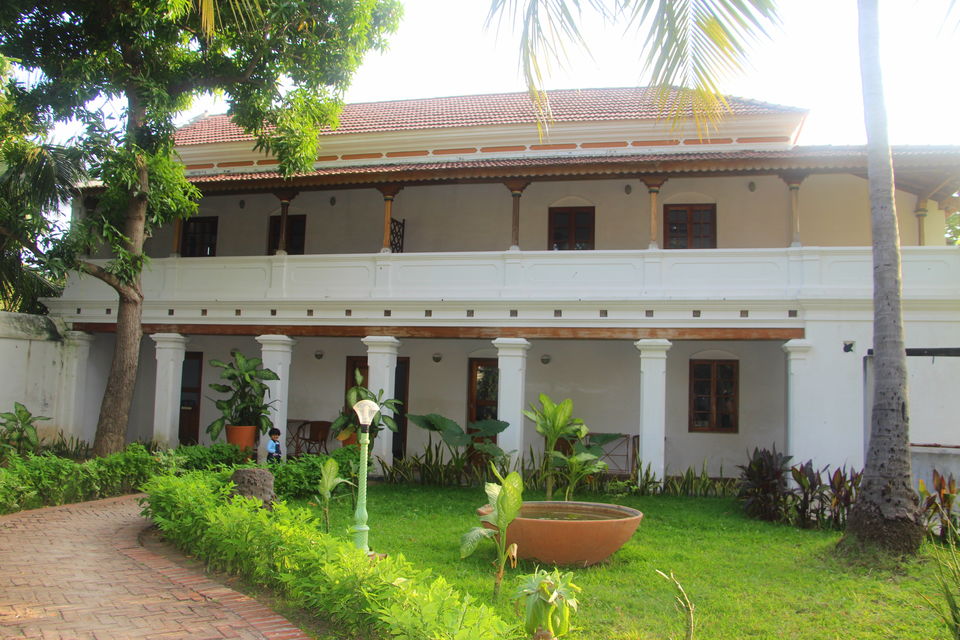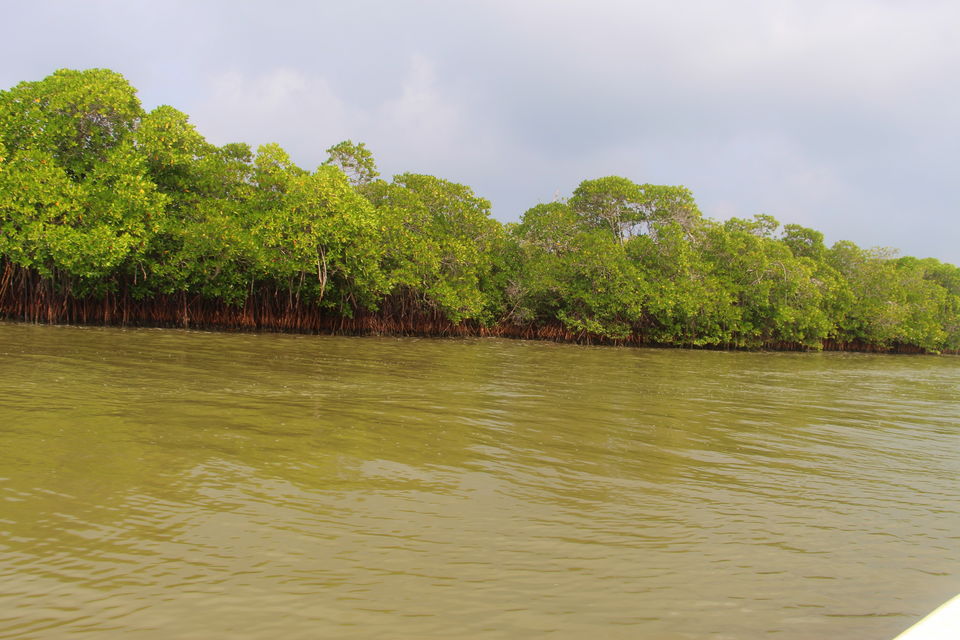 Chennai can now boast of multiple weekend getaways for the new breed of discerning weekend travellers, thanks mainly to the amazing state highways. No longer can 'Pondi' (Pondicherry) be complacent with its numero uno position. The Coromandel City is most spoilt for choice from Tamil Nadu as also from Karnataka, Kerala and Telangana due to its strategic location. Here is my round-up of top 10 destinations from Chennai -
1. Tranquebar/Tharangambadi- Did you know that this was an erstwhile Danish settlement in the 1620s? Or there is still an idyllic slice of beach you can revel in? Tranquebar, the land of the singing waves, is where time stands to a still. Explore ancient churches, the Dutch fort or just some 'Caucasian' cuisine while here. We stayed at the Gate House, a heritage property of the Neemrana Hotels. Our preferred 'Bungalow on the beach' was unavailable due to the peak new year season.
2. Coonor- Tucked away between Mettupalyam and Ooty, is a largely unadulterated hill station in the Nilgiris, complete with undulating mountains, breath taking views, tea plantations, hospitable locals and oodles of peace. For those who prefer quiet and less crowded holiday destinations, Coonor, is the place to head to. We stayed at the Kurumba Village resort, cradled in a valley with stunning views and an infinity pool.
3. Thanjavur, Kumbakonam and Trichy- If you want to experience the soul of Tamil Nadu and that too in a weekend, then these are destinations you just can't miss. Architectural splendour at its best, the temples of Thanjavur and Kumbakonam transport you to an era where Temples bespoke the Cholas/Nayak dynasty's generosity, gratitude and grandeur. The Brihadeeshwarar temple, a UNESCO world heritage site, takes the cake all along. We visited the Brihadeeshwarar Temple, Thirukarugavur, Oopiliappan Temple, Thirunageeshwaran Temple. At Kumabhakonam we went to the Kumbheshwarar Temple, Chakrapani and Sarangapani Temples, the Raghavendra Swamy Mutt, and the RanganthaSwamy temple at Srirangam/Trichy. We stayed at Hotel Sangam at Thanjavur, hired an Innova for 2 full days.
4. Velankanni and Nagore – Home to one of the most beautiful churches of Mother Mary, Velankanni is always bustling with people. Visit both the old and new churches. In close proximity to Velankanni is the Nagore Dargah dedicated to the Sufi Saint Shahul Hamid. It is believed that Velankanni and Nagore have amazing healing powers. These shrines are a good symbolism of peaceful co-existence of pilgrims across religions. We stayed at a close friend's warm house at Tiruvarur.
5. Madurai and Kodaikanal- Celebrated as home to the Meenakshi Amman Temple, Madurai is also a city that never sleeps. Having landed there at midnight, we were surprised to be greeted with fresh, hot idlis, thanks to the round-the-clock industries! Try the Madurai drink 'Jigarthanda' or shop for the famous 'Chungidi' (soft Madurai cotton sarees). My grandmother vouched for the texture of Chungidi and preferred it over its bretheren. Kodaikanal is not to be missed for its picturesque views, a boat ride at the lake, delicious homemade chocolates (forget the name of this quaint shop opposite the Vegetarian dhaba in the market place.) At Madurai, we stayed at Hotel Sangam, and at a friend's bungalow in Kodaikanal.
6. Tiruvannamalai and Sathanur reservoir- Synonymous with the 'Karthigai Deepam' festival, where a huge fire is lit atop the Annamalai hill, Tiruvannamalai is one of the 5 'Pancha Bhoota' temples of Lord Shiva. Located 30 kilometres away is one of the largest dams in TN – Sathanur. There is also a large crocodile farm and a fish grotto that interests children. We stayed at the Sparsa Resort and thoroughly revelled in the bullock cart rides, 'kili josiyam', and pottery. The activities gave us a glimpse of times in the past.
7. Pichavaram and Chidambaram-The Pichavaram mangrove forest near Chidambaram is the world's second largest mangrove forest. The backwater boat rides are the highlight here and we opted for the more adventurous "Discovery Channel" ride (as described by our boatman) and thanked God to be back safe on land. With thick foliage, roots entrenched in water; we spotted many snakes, scorpions and prayed they wouldn't enter our boat packed with 4 young children! Chidambaram, the land of the cosmic dance, is a name familiar with Bharatnatyam dancers across the globe. 'Natyanjali' is celebrated during February when Bharatnatyam dancers converge to present the dance offering to Nataraja. We stayed at Hotel Saradharam.
8. Bengaluru- Just a 5 hour drive from Chennai, is the erstwhile Garden city and now the Silicon Valley of India. With folks in Bengaluru, the city has perhaps been our most visited weekend destination. Home to reputed educational and research institutes like Indian Institute of Science , Indian Institute of Management; Bengaluru is also quite a gastronome. Most people love to eat, drink coffee, eat, drink coffee and eat, and eat in that order at any hour of the day! For the more authentic local cuisine, visit the 'Darshinis', (my favourite was the Upahar Darshini/ UD at Banashankari) and of course the Mavalli Tiffin Room at Lal Bagh. Top off with a dessert at the Corner House.
9. Tirupati- Located in Andhra Pradesh, Tirupati is best accessed from Chennai. Just a three hour ride from Chennai, we have driven down in the wee hours of morning read 3 a.m. and so to skip the magnitude of people arriving by the millions. We have had the divine blessings to visit Tirumala-Tirupati every year for the past 7 years.
10. Kozhikode-The 'city of spices' on the Malabar coast is where Vasco da Gama set foot in India This northern Kerala city has something to offer for beach as well as highlands lovers. There are quite a handful of beaches and waterfalls within 1-2 hours of driving. You can see dolphins frolic in the sea at the Dolphin point. We stayed at the Gateway Hotels and Resorts.
This trip was first published on https://thetunictraveller.wordpress.com/.