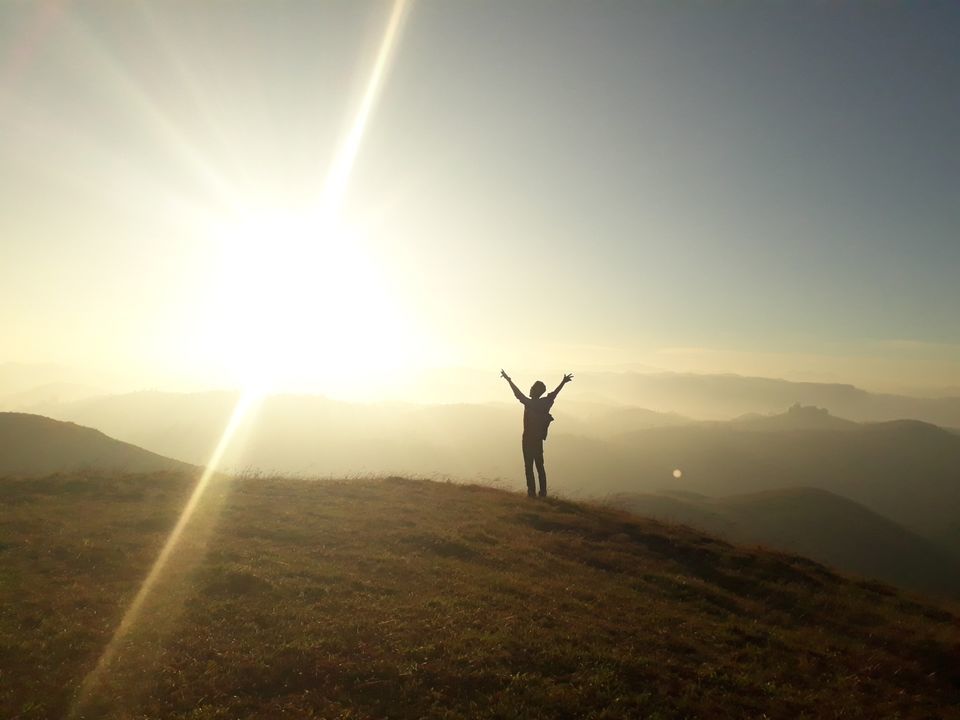 It was a late evening when Ishaan and I decided to head upto my home in ernakulam(kerala) and visit the famous paruthumpara view point near kumily(kerala) on the way. We are two architecture students at NIT Trichy (Tamil Nadu ) pretty crazy about travelling especially spontaneous ones. So we took a tnstc bus from trichy at 10 pm to kumily and reach kumily by around 5 am. From there we boarded a bus to ernakulam and got down at pattumala church(which is only 20-30 mins away from kumily) which was the closest point to our destination in the bus route according to Google maps.
The church itself is beautiful with gothic architecture, majestic and bold in the tea meadows. From there we followed the trail that Gmaps showed us, only to reach in a wilderness that we did not anticipate. So walking past the tea plantations, uphill and downhill with only the starry night and moonlight guiding us, breaking in through the chill of a late December morning. We decide to take a deviation as curiosity drives us to the hill thats seen at the far end of our vision. Hills have always been my weakness.
We took a different route. Head towards the east, where the blue of sky is fading in with all sorts of colours announcing the arrival of sun. We began to run uphill racing against the sun to take a glimpse of what's beyond the peak. The sun rose behind the wavy layers of hills stacked one in front of the other, staggered and harmonious like in a painting. Hills and valleys surrounding us in all directions, untouched and pure. And there we stumbled upon heaven.