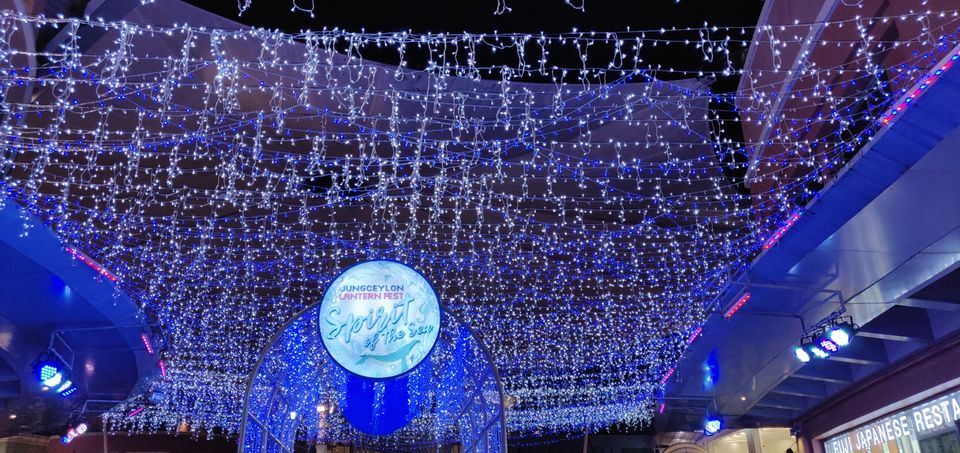 It was the wedding of an old Irish friend and the destination was Hua Hin, Thailand. Since the dates coincided with my son's final, so actually planning and convincing my wife for a vacation was a tough nut to crack. But, in her own words, it was worth it.
So, we decided to take the liberty to spend few more days in Thailand and spend some quality time together.
We left Lucknow via Thai Air, direct to Phuket via Bangkok. Though we only had a 1.30hrs at my disposal between flight change in Bangkok, during which we had to get the VOA and clear the immigration as well. The express Visa service for 200/- TBH helped and we reached the boarding gate well in time for our flight to Phuket.
The flight from Bangkok to Phuket is a short one and the landing is amazing, coming of the sea and beach and landing. We landed in Phuket at 9.30am.
It didn't take us long to collect our luggage and take a Pvt taxi to out hotel Ramada by Whyndham at Patong. Nearly an hour later we were at hotel. Luckily, I had been in touch with the hotel for early check in and had no problem in getting our room.
After a short rest and a quick shower, we were ready to head out and explore the city.
The first thing we did was walk out and hire a two wheeler, which costed us 250/- TBH per day and I had to give me Passport as a security (though have to agree that I wasn't very comfy, but thankfully, it was well kept and was returned safely, when returned the scooter).
The first place we decided to visit was also the farthest, it was the Big Buddha. It was a lovely ride of around an hour and crossing the Simone Cabret, Karon beach on the way. On the way towards the destination we could spot the Big Buddha sitting proudly atop the mountain peak, over looking the Sea.
It was a sight to behold and the panaromic view of the sea from top was simply amazing. One thing, everywhere in Thailand you are sure to get is chilled coconut and fresh delicious fruits. Feast as much as you can.
On the way back, we decided to stroll along the Karon beach (which looked a good place with kids and family) and reaching in time for the Simone Cabret show.
The show finished at 9.00pm and we decided to head towards the Patong beach and the Walking street. After finding a place to park our scooter we decided to satiate our hunger pangs and choose a bistro cafe opposite the beach and had some pizza and pasta.
And now came the moment to explore and experience the so talked off night life of Phuket. Hand in hand we walked through the street and looking at everything and every bar we passed. The girls dancing at the open bars, standing by the street to tease and tempt passers by.
I have to admit and confess, that before I visited the walking Street I had a mixed feeling and wasn't sure what to expect. But, let me take this opportunity to tell you all, that it is something that everyone must experience. There was nothing bad or cheap about the place. There was nothing sleazy about the place. Just a different experience all together. And it was past midnight when we finally returned to comfort f our hotel for the much needed rest, but not before getting a 30 min each foot massage. ( Not to be missed).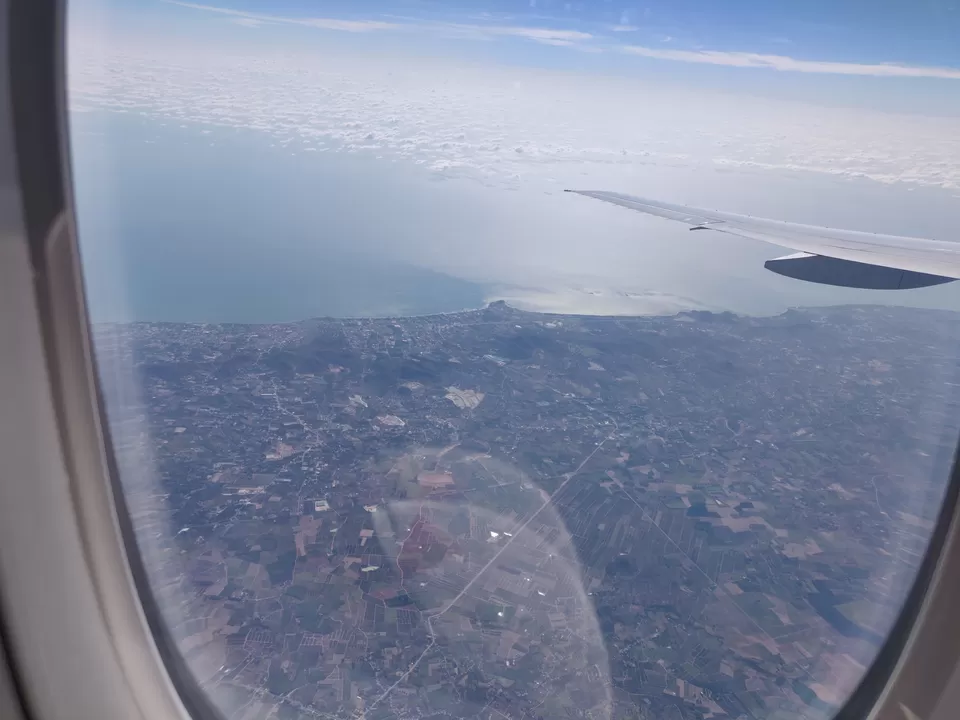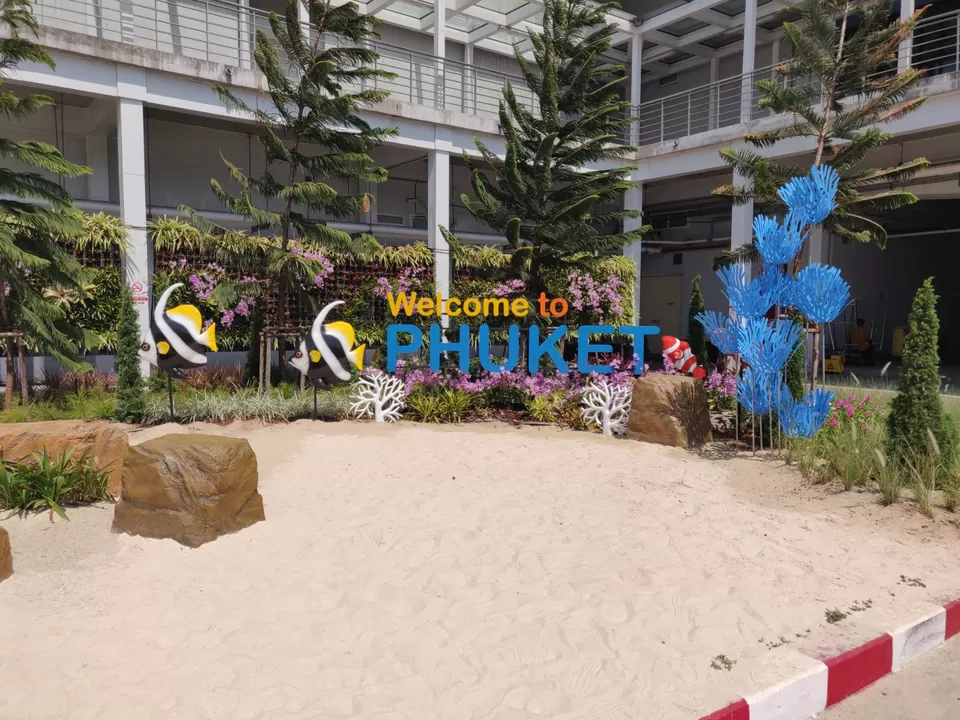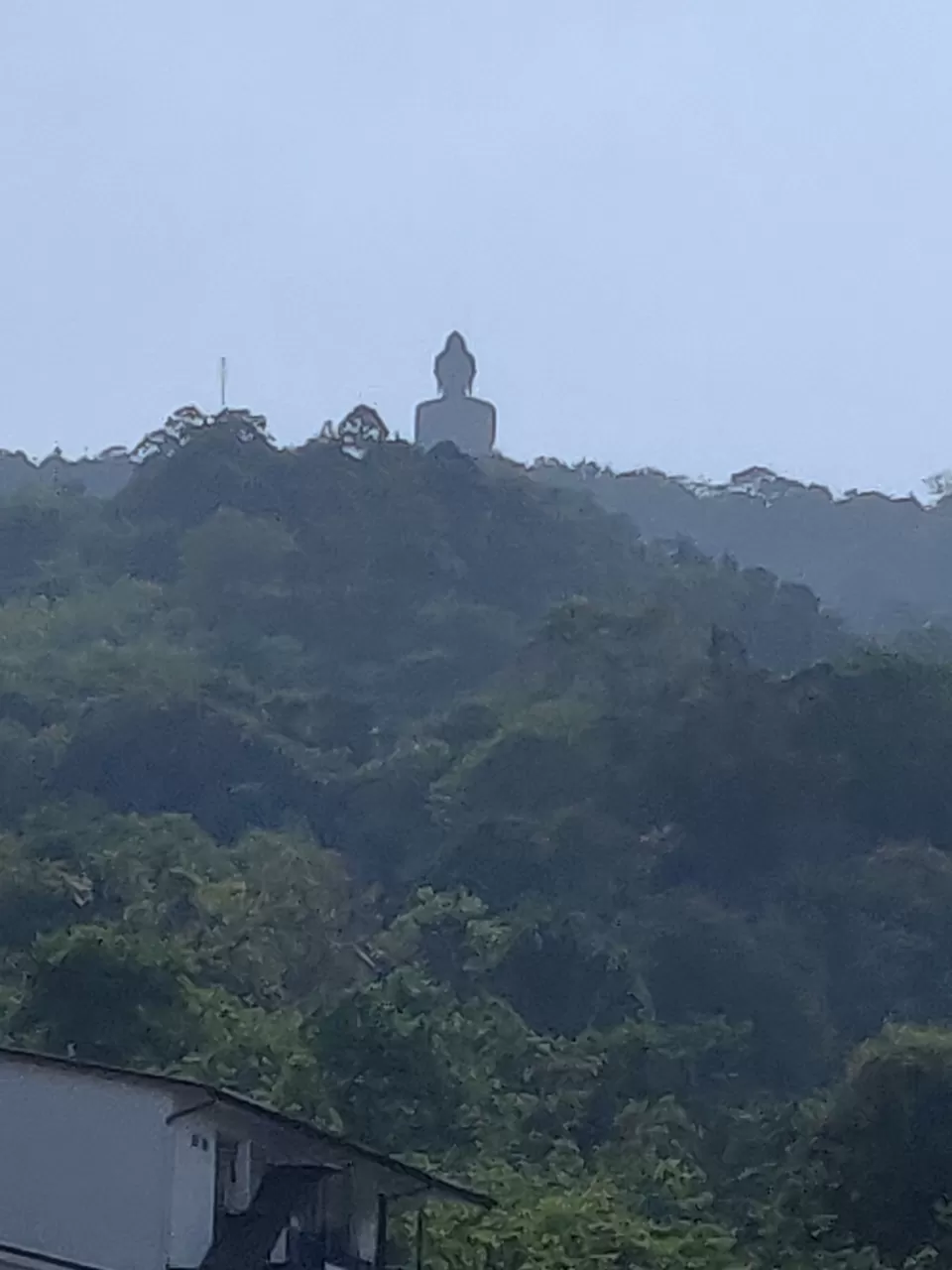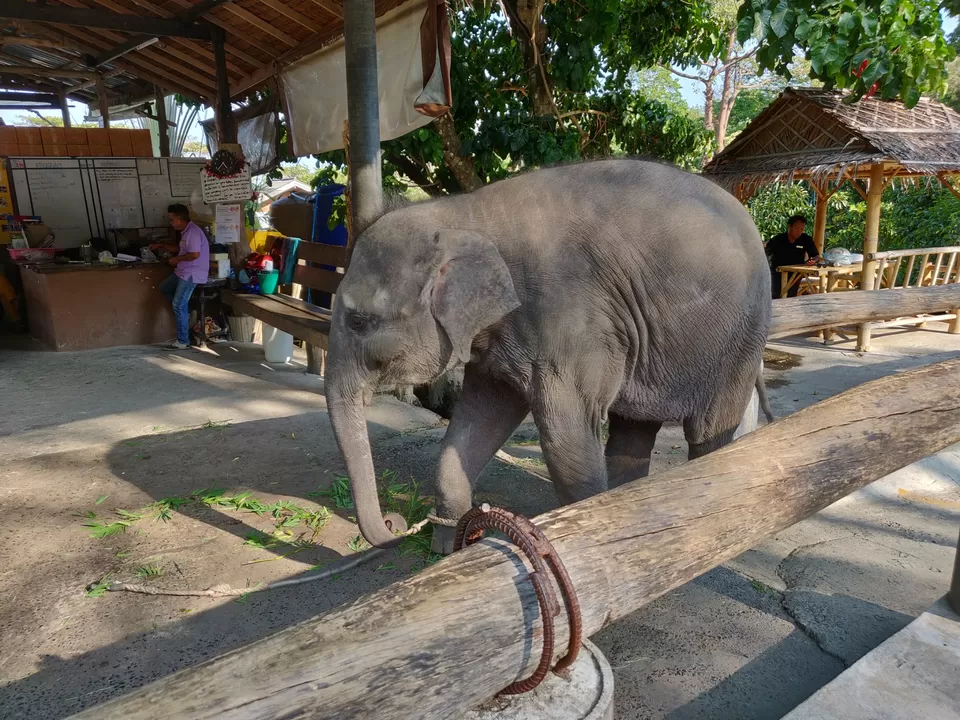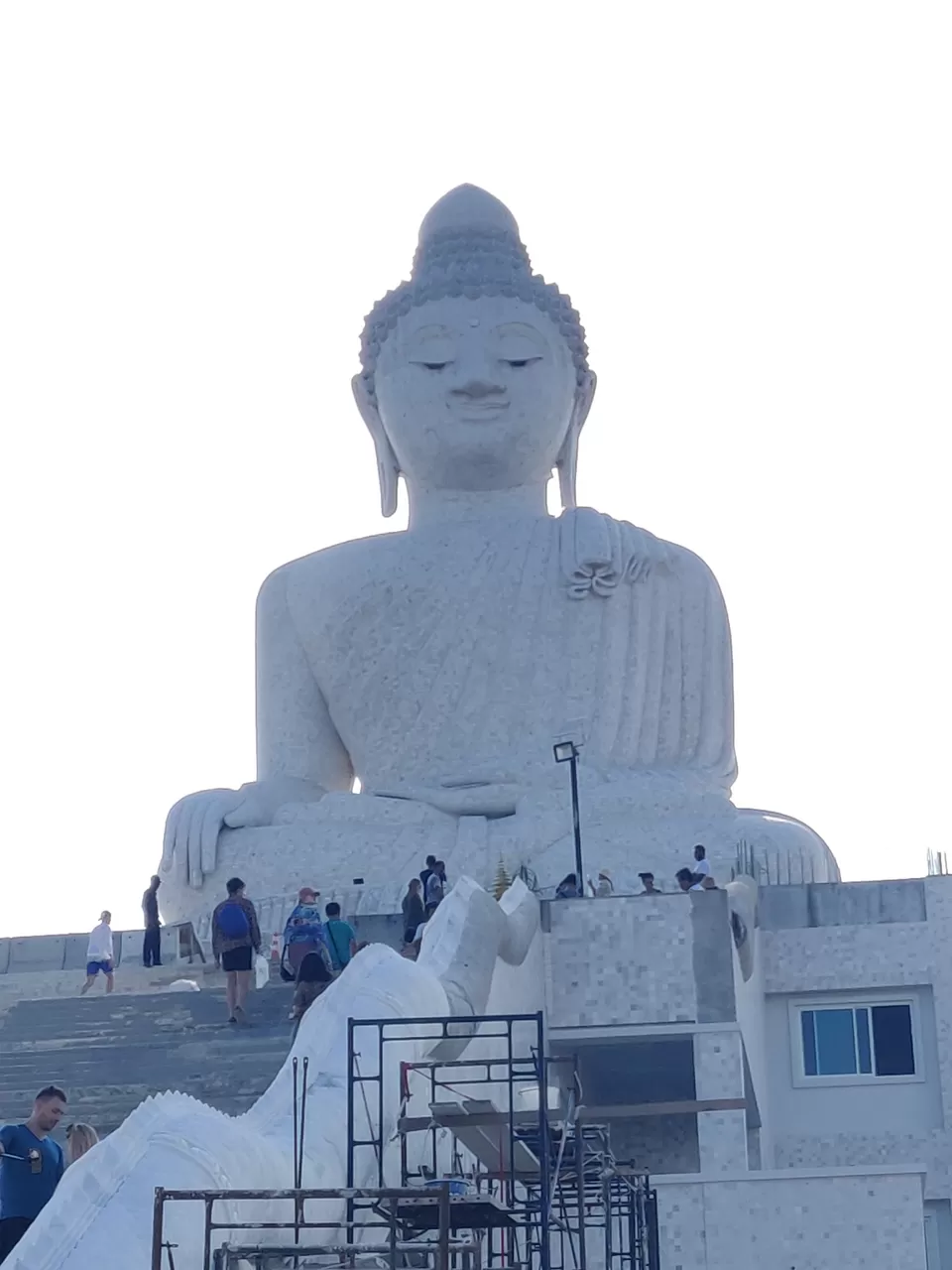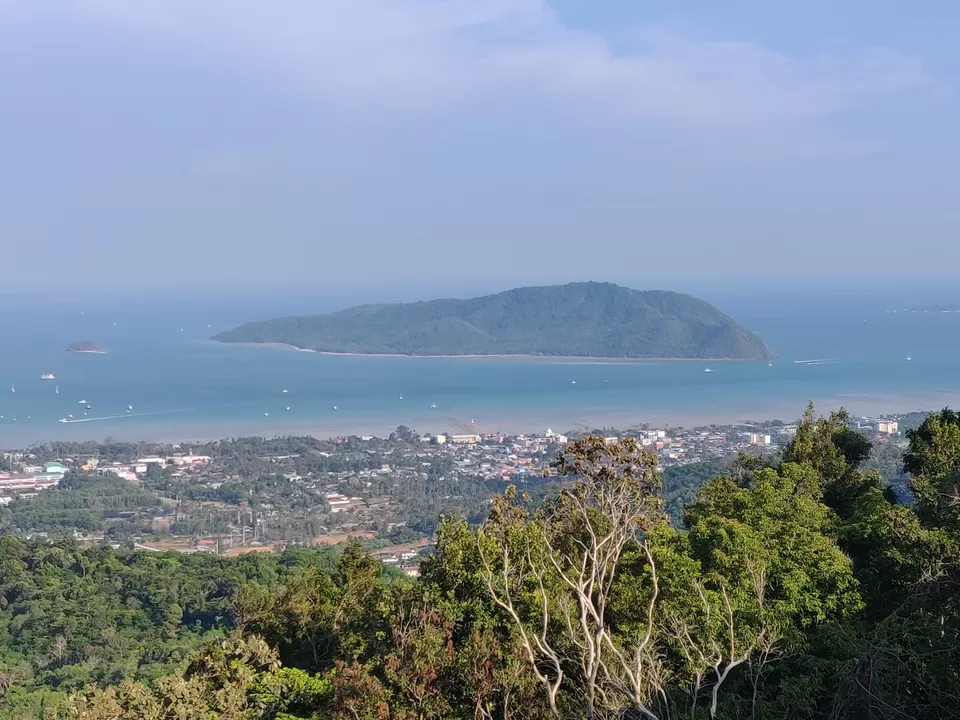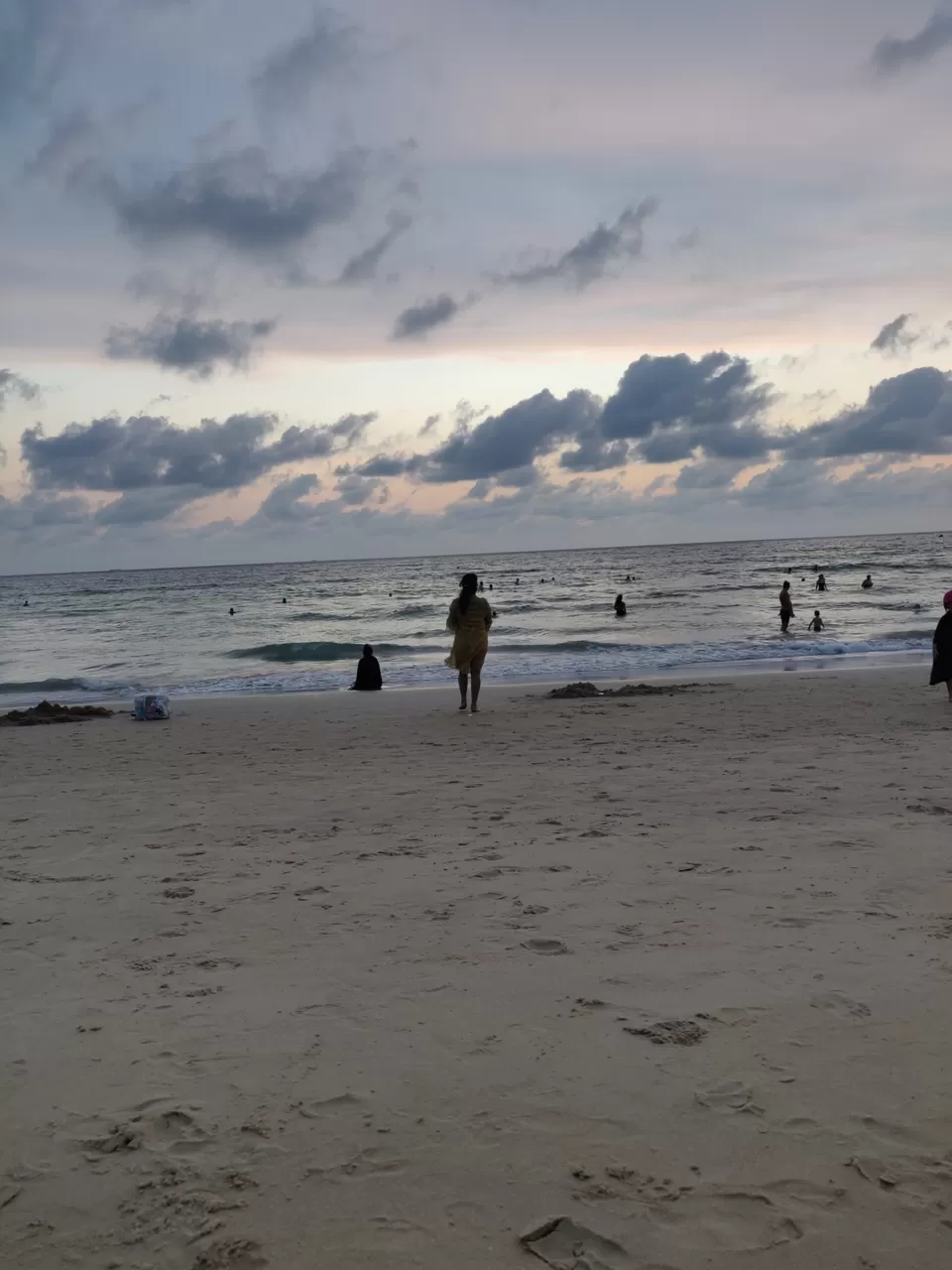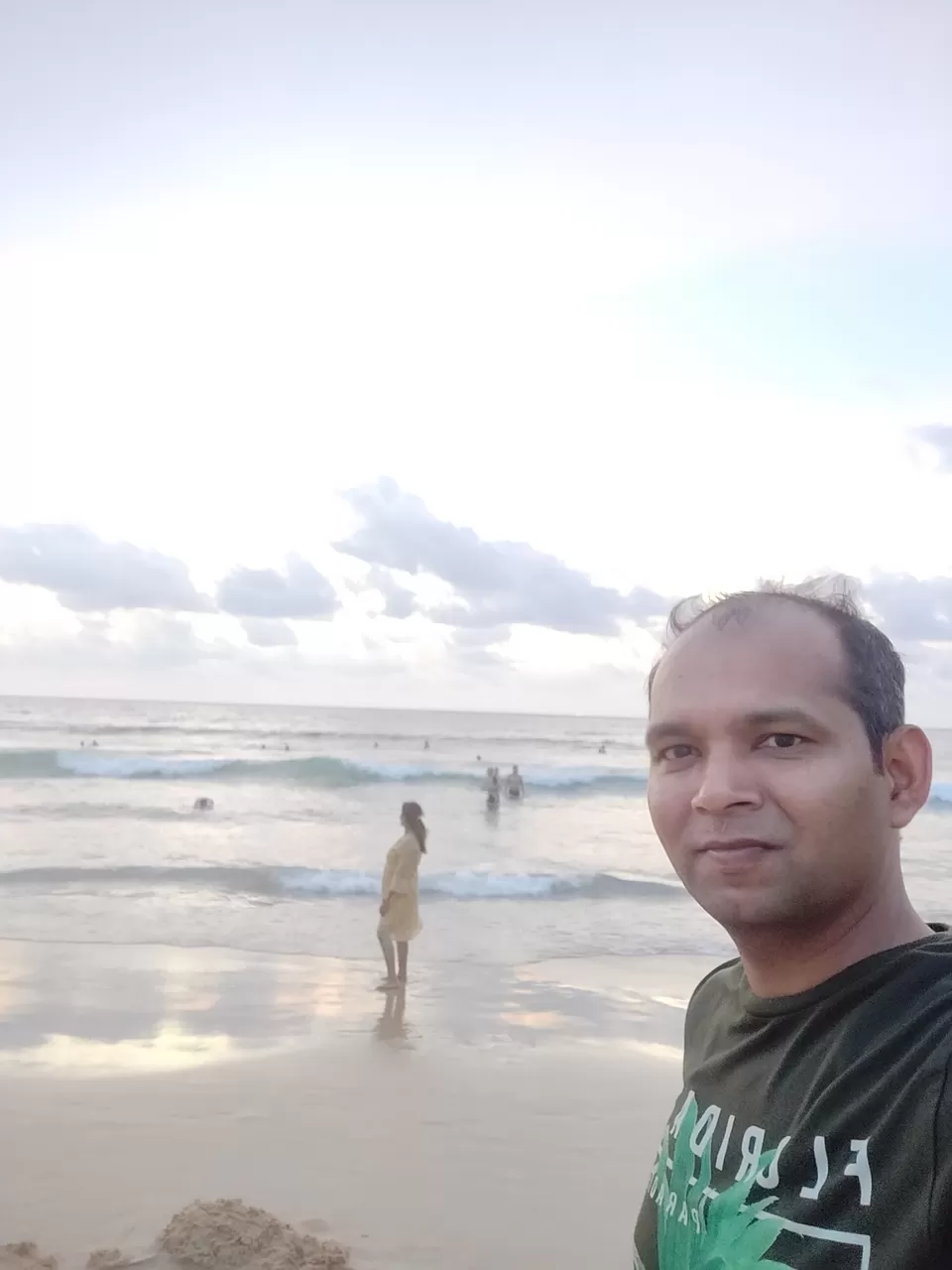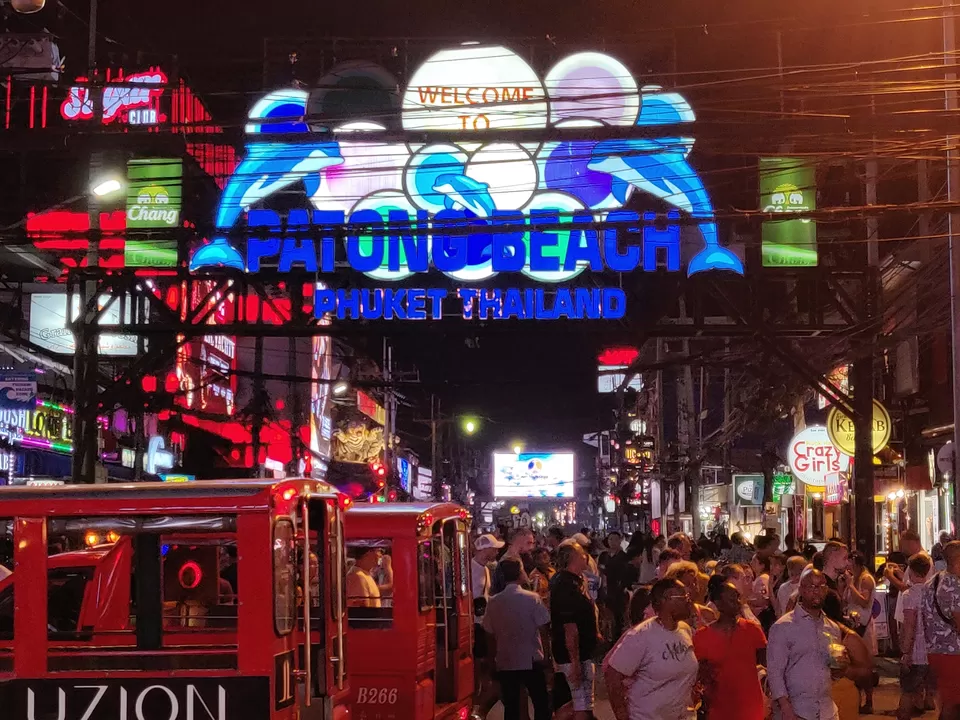 The day started at casual pace just in time for the breakfast. Post breakfast, the first thing we did was to book ourselves a luxury Thai massage and aroma Therapy at Orientala for 6.30pm, amongst the top 5 spas. Though they had an outlet right outside the Hotel, but had one branch in the hotel and we got a 15% discount.
Took our scooter and headed straight to the Patong beach. Thankfully, it was not too sunny and had a cloud cover. Relaxed and strolled at the beach for a bit and found out about the water activities and decided and bargained for water scooter for 30 min and para sailing.
It was the for the first time, that I was indulging in either of them, I insisted the guy that I would ride with my wife and not him or alone. After some persuasion my wife agreed, she was more scared than the man giving his water scooter 😝. But, guys it was an experience we would love to do again.
After the water scooter it was turn of para sailing. Even I had to cough up some confidence to do it, but before I realised, I was air borne and wow, what an experience flying in the air over the clear blue sea. On landing, I had to convince my wife to not miss the experience and not wanting to disappoint me, she agreed for it and made a better landing than me. And still thanks me for coaxing her to do it. I had to tip the guy for making sure my wife enjoyed her experience.
We sat at the beach for a bit, sipping cold coconut before heading to Jungceylon, no not for shopping as that agenda was kept for the day and a half we had in Bangkok, but for lunch. So that we can get back to hotel for our spa in time.
After trying some Thai curry with rice in a traditional Thai restaurant (we both are vegetarian) we headed back to.our hotel and on the way back returned our scooter as we were going beach hopping the next day.
The Spa experience was also the first for us, we had opted for a couple session and those 90 mins were so peaceful and relaxing.
After the spa, it was the time and day to explore and enjoy the night life at the walking Street. It was around d 15 mins by foot from our hotel. We hopped few of the top night clubs, namely Illuzions and Hollywood, got to experience it. Good music and drinks.
After the night club, was time to explore the go go bars. Had done some research on the night clubs and the go go bars to visit. Something unique and no harm in experiencing. (One has to experience few things on their own and not go by others, so I leave it for individuals and or couple to explore it to decide on their experience and not go by mine, feel free to message me to ask for my experience).
Finally late at night retired to bed on the high of lots of first time experiences and for some more the next day.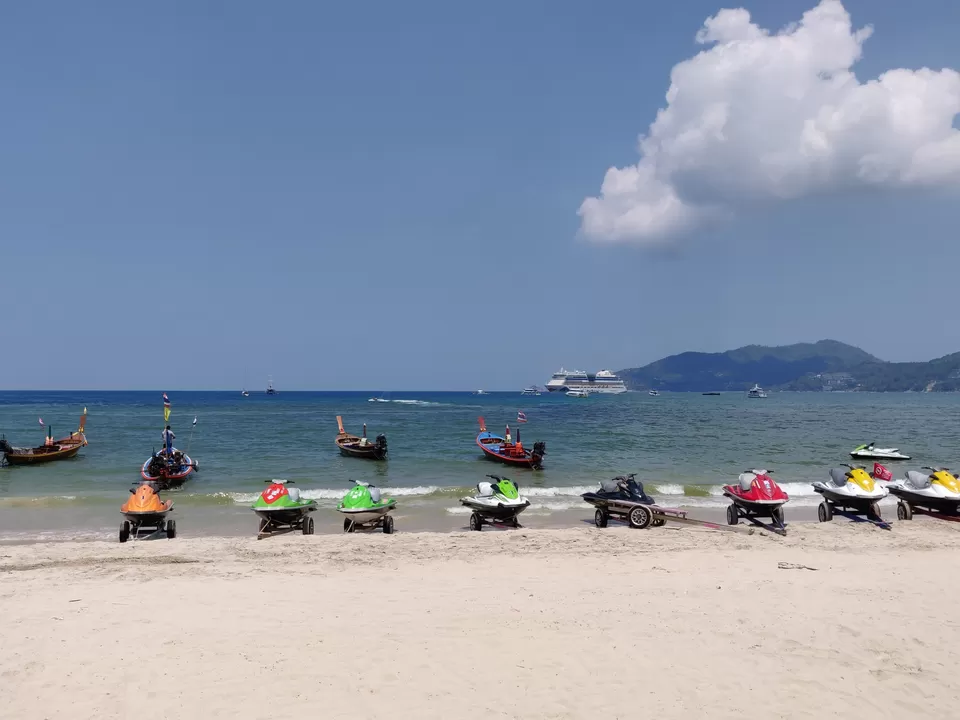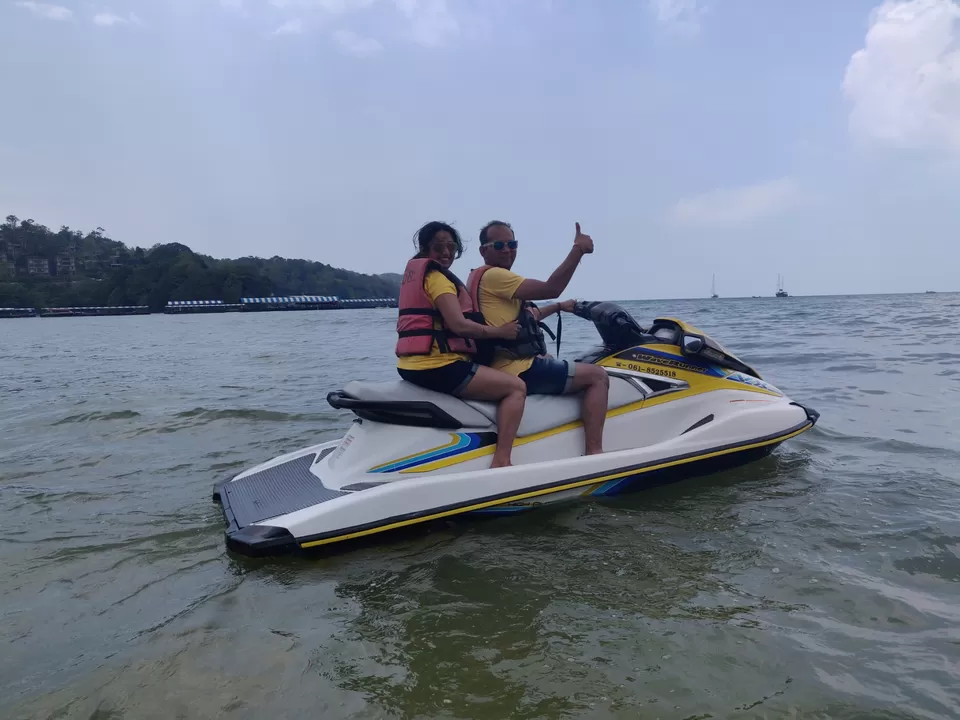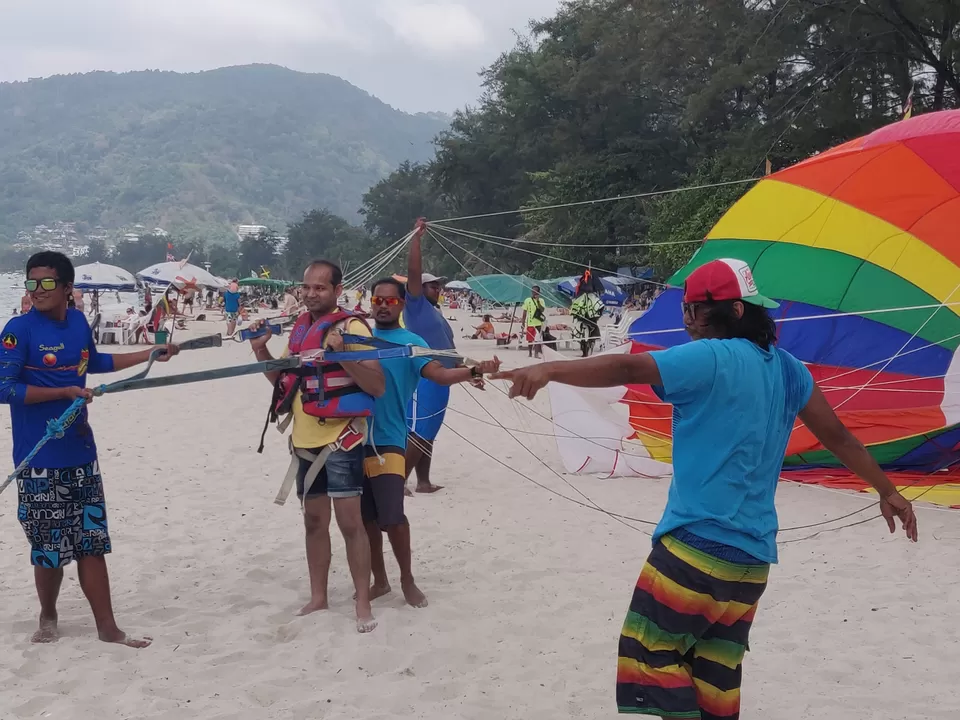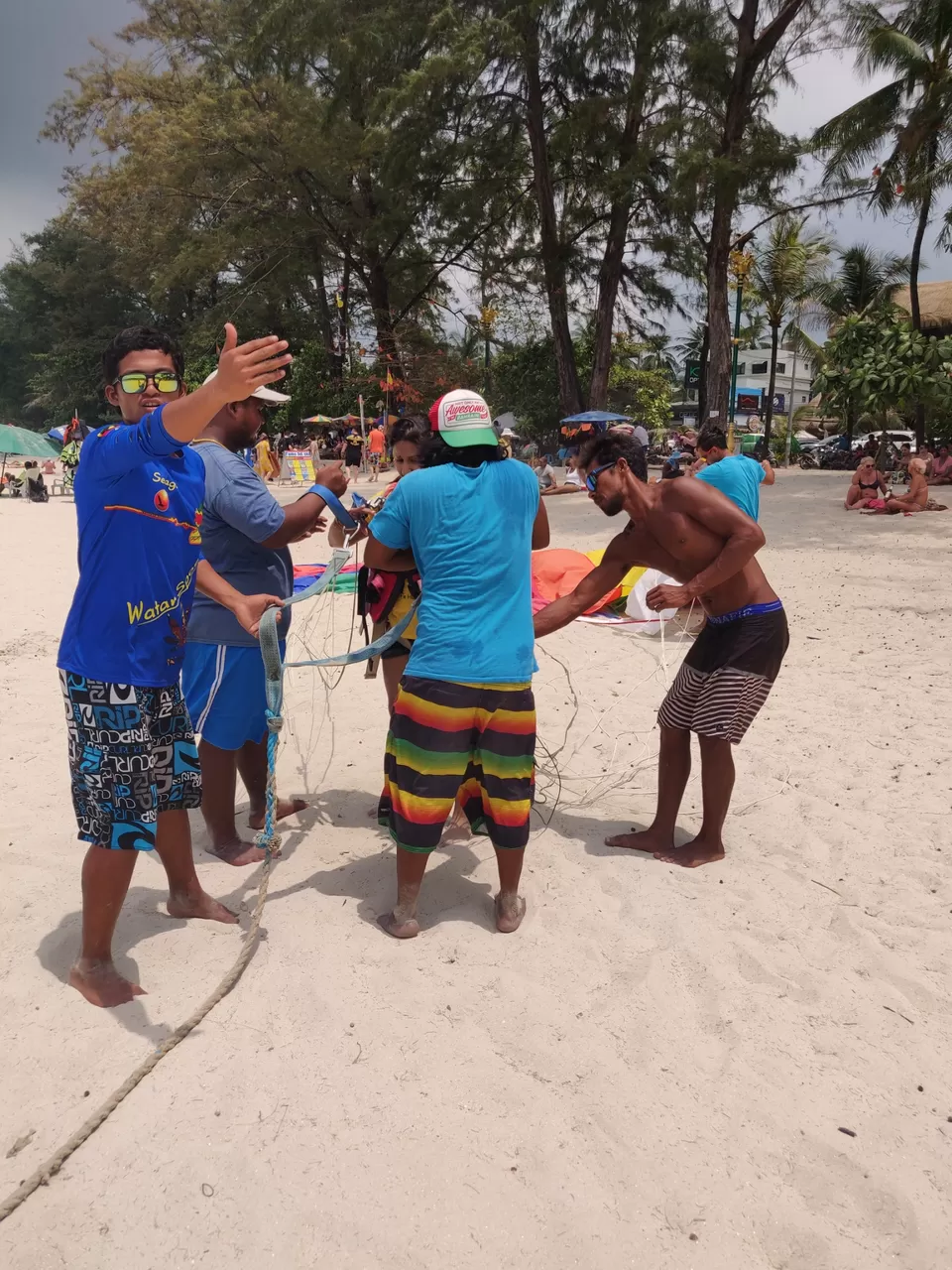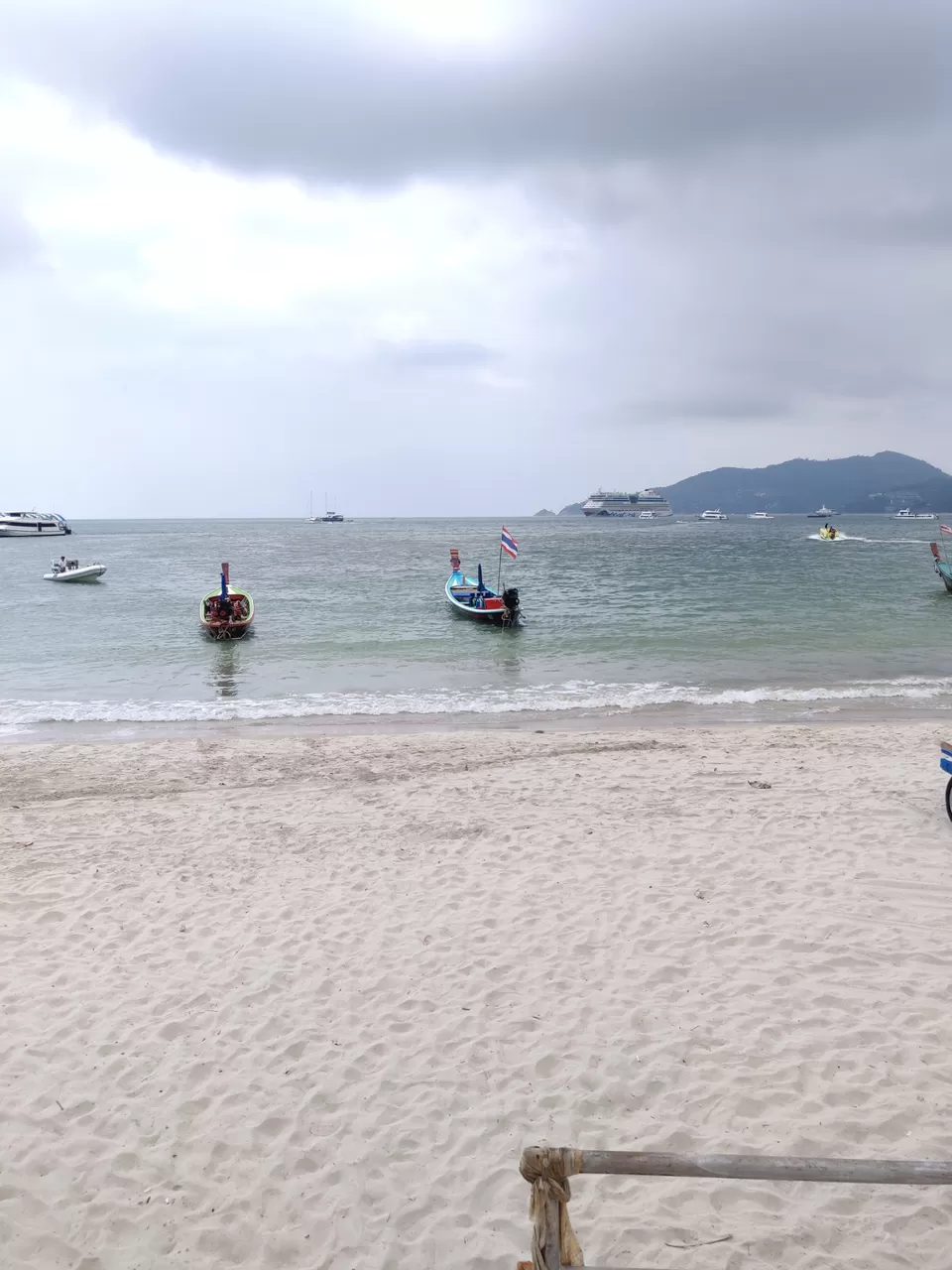 After having explored the tours that were being offered by the hotel or in the city, we decided to book one online.
The pickup van was on time and after picking few more guest on the way we reached the Royal Marina bay, where we were given a briefing about the speed boat trip of James Bond island along with light breakfast.
The guide and all the staff on board were very polite, helpful and always smiling. They had unlimited soft drinks on board, some Nick nack to munch, complete guidance. My advise if you take a speed boat, either sit on front deck (if not too sunny) or right at the back, for a good in obstructed view.
The boat ride was joyful and plenty of beautiful sites along the way. Our first stop was for canoeing through the hidden caves. Loved every bit of it and was included in our tour price.
From there we went to.see some limestone painting which are said to be there from ages.
Now was the te to head towards the floating village, where our lunch was arranged ( of you are vegetarian like us, inform at the time of booking and you will be served completely vegetarian food along with delicious fruits). It was a fishing village and was like complete village in itself. Had market, school, even a football field (see to believe it)
Now, was the te for James Bond Island, the location where the famous 007 movie "The Man With The Golden Gun" was shot. Though there is not much of a beach here. But the sight where the movie was shot definitely makes a good photo point and swimming place for the keen swimmers.
After taking lots of pics and exploring the small island and drinking coconut, we were headed for another island, which had a bistro bar, where snax and beverages were waiting for us and it was clear blue water to win and snorkel.
Swimming in the ocean along with diff variety of fishes was as thrilling an experience as any other.
We returned to the bay by 5.00 pm where we were again served snax and beverages and taken back to our respective hotels.
After, taking a shower as the skin was feeling sticky after swimming in the ocean. We rested for a while and decided to call it a night early as had an early morning flight to Bangkok.
So we went out for dinner totye Patong beach area and enjoying the cool breeze as we had dinner. We returned and hit the bed early.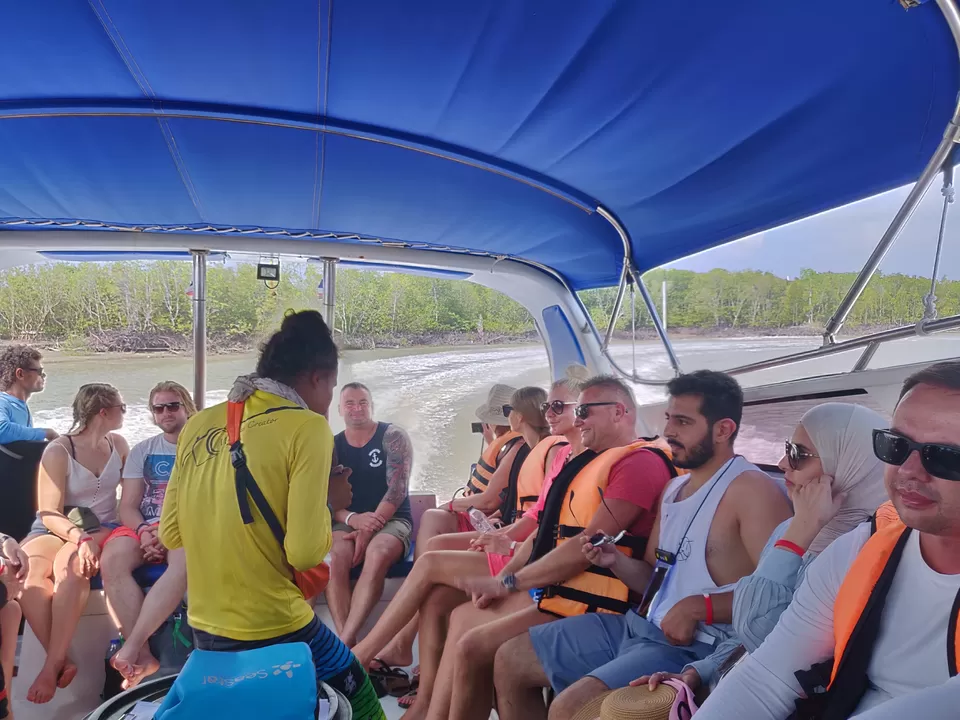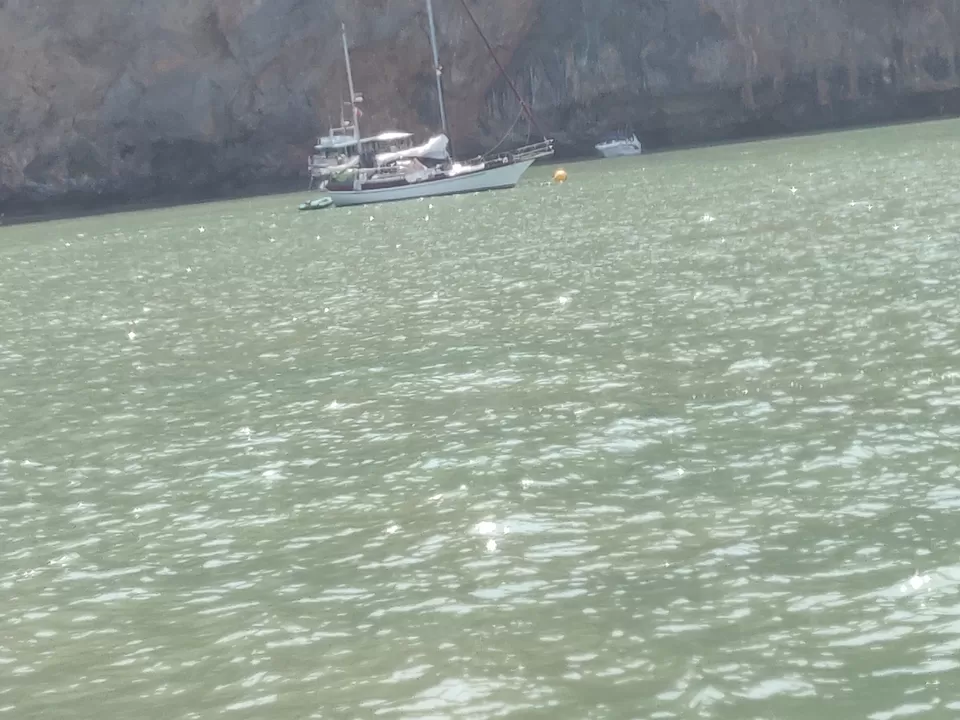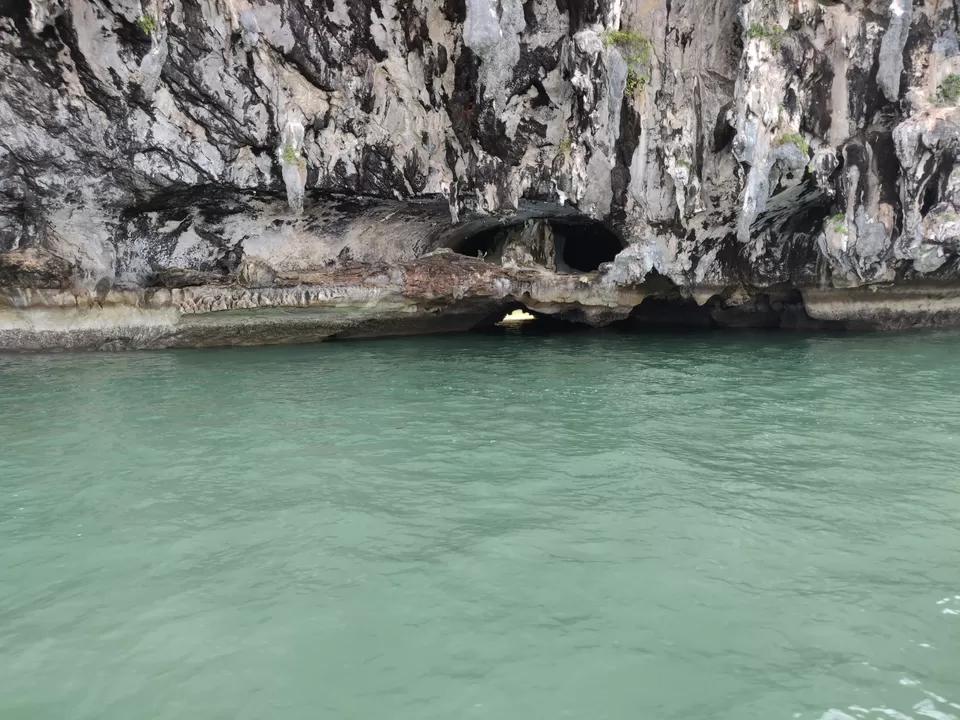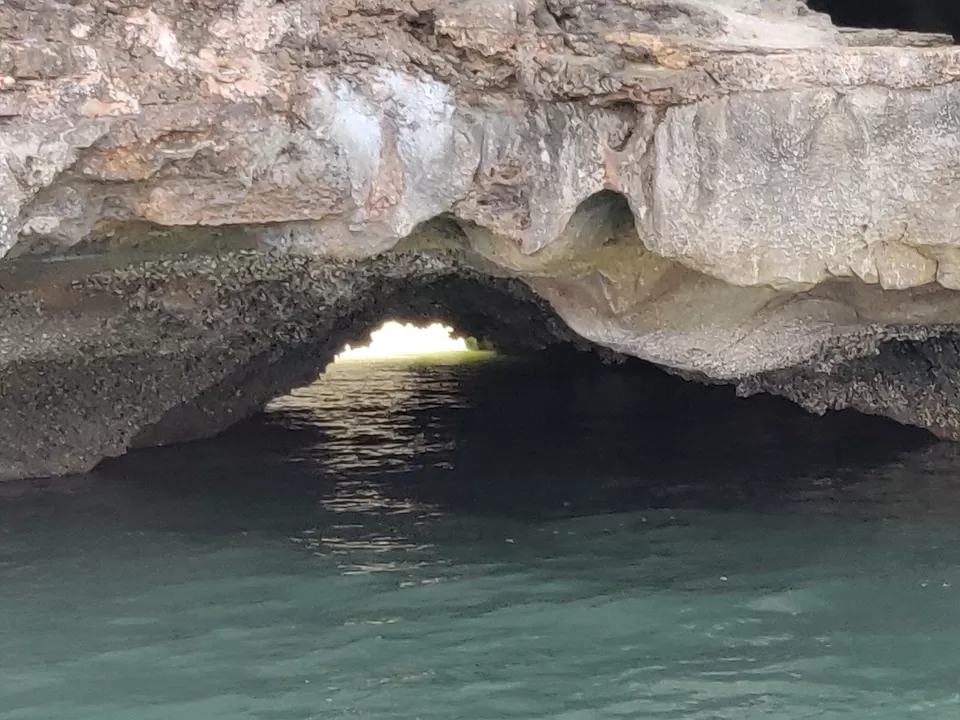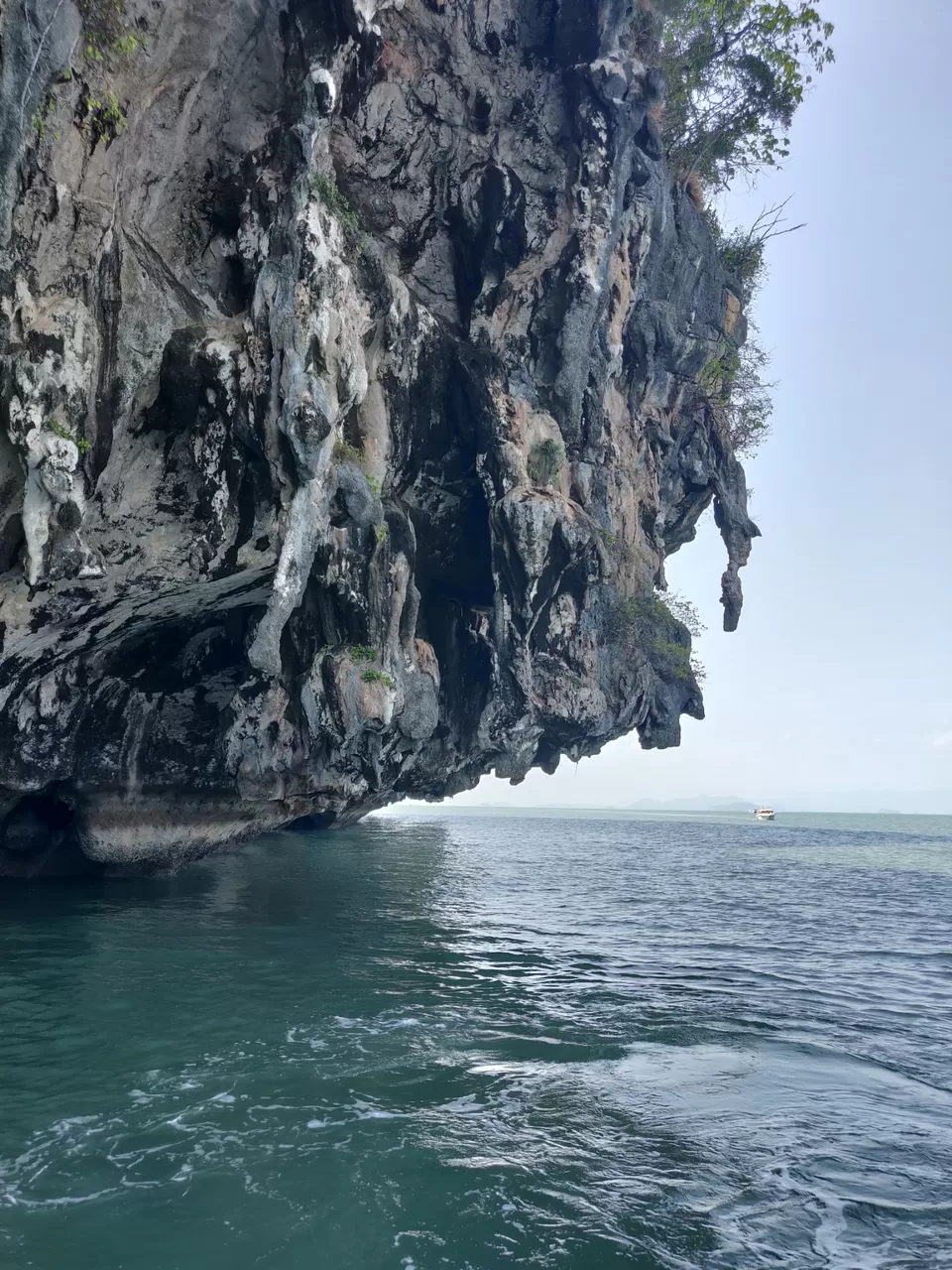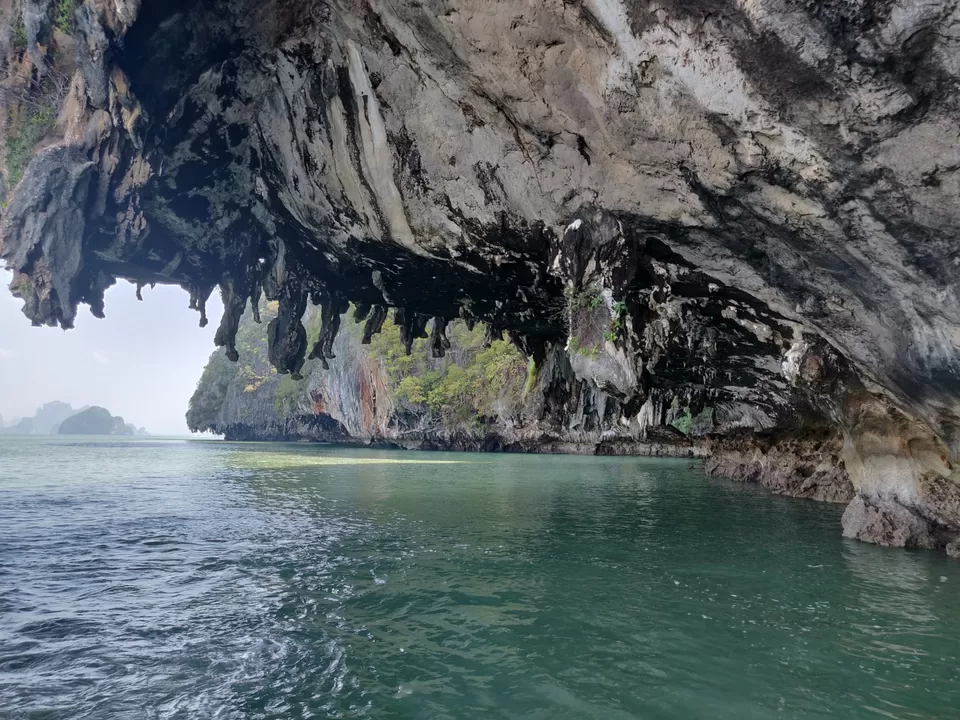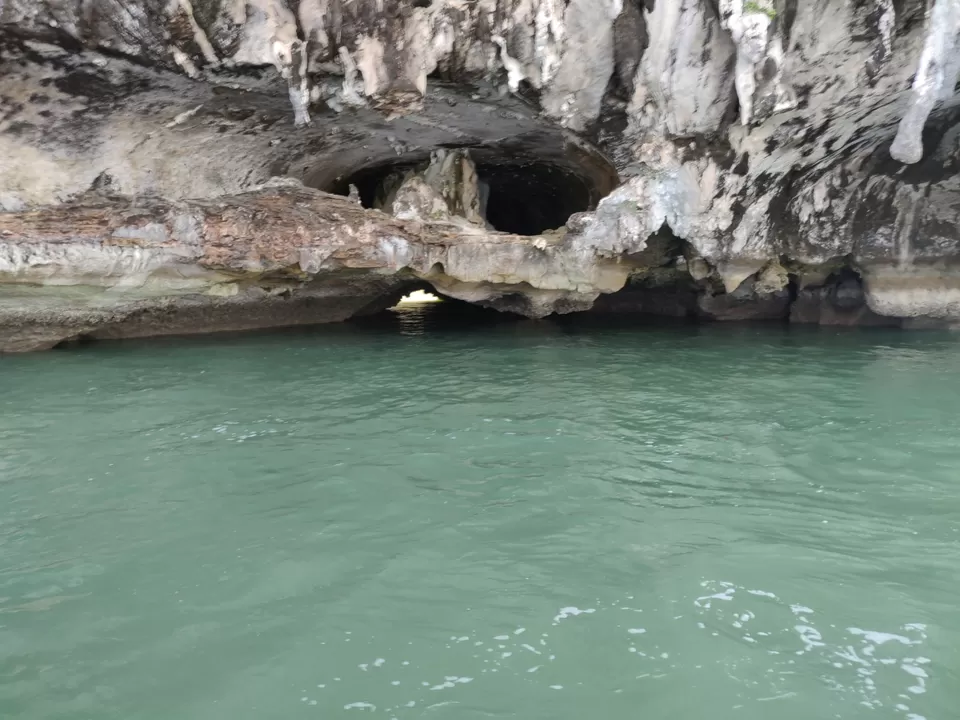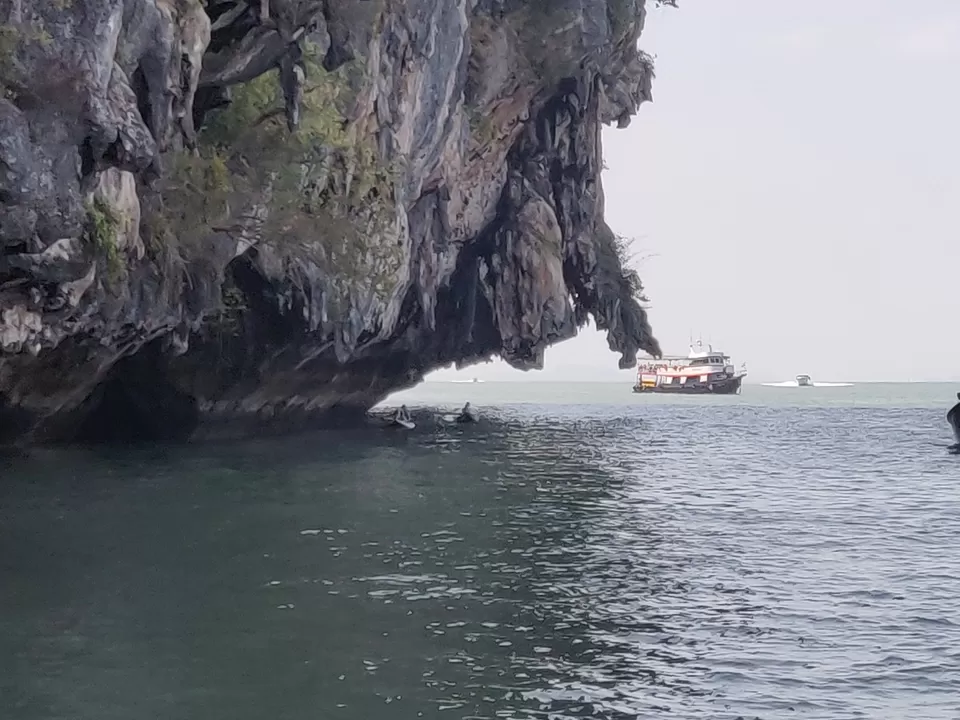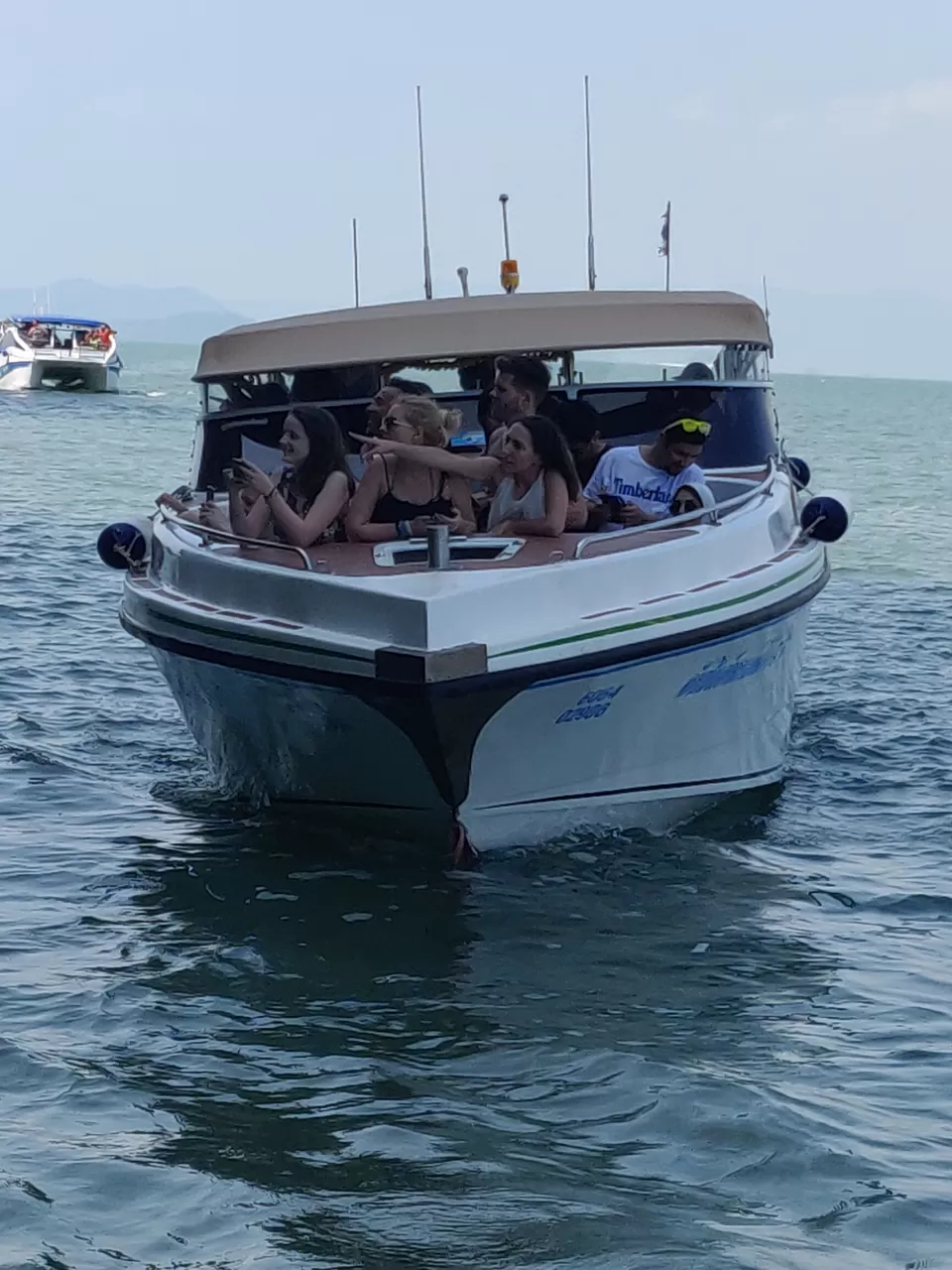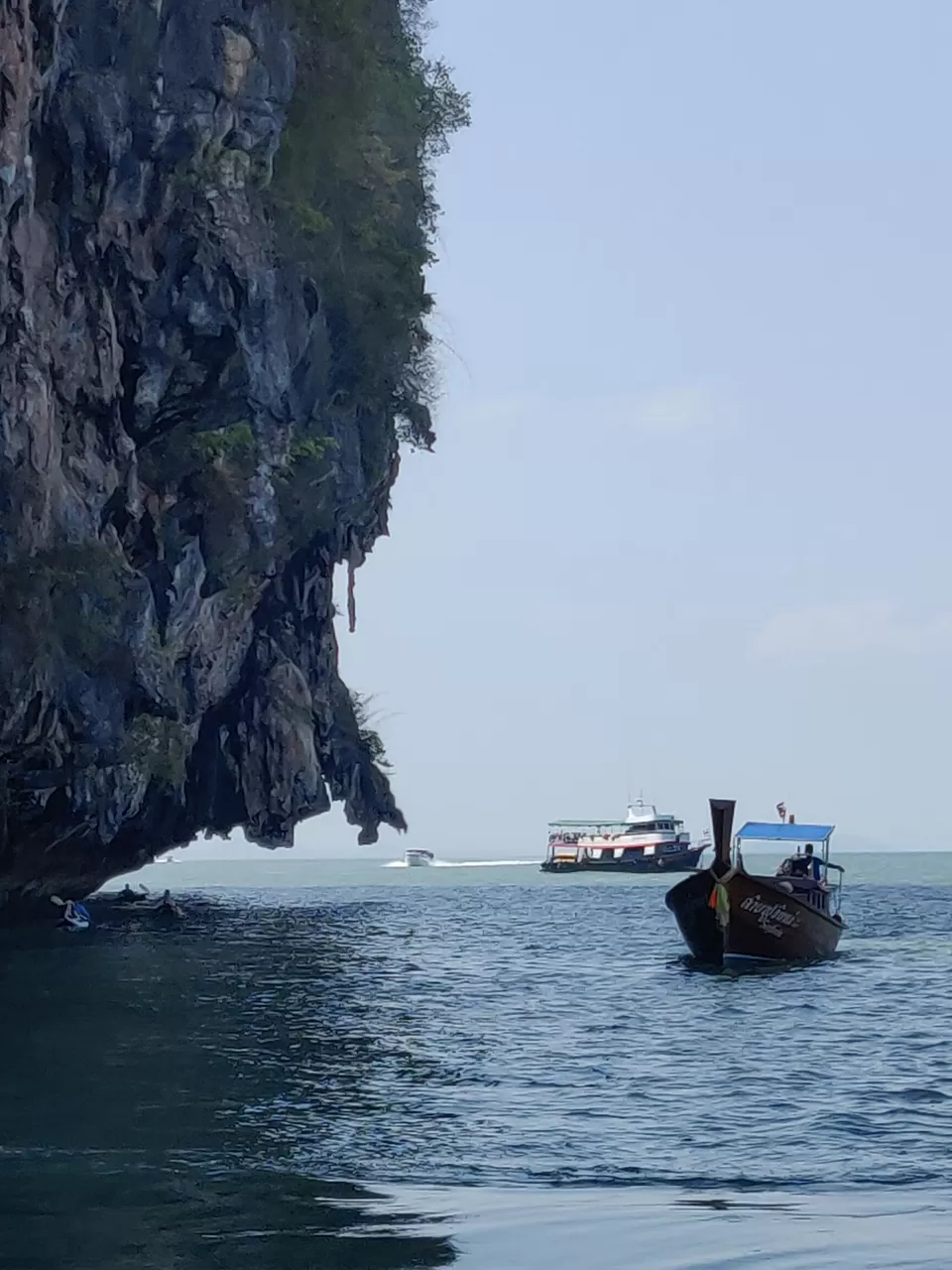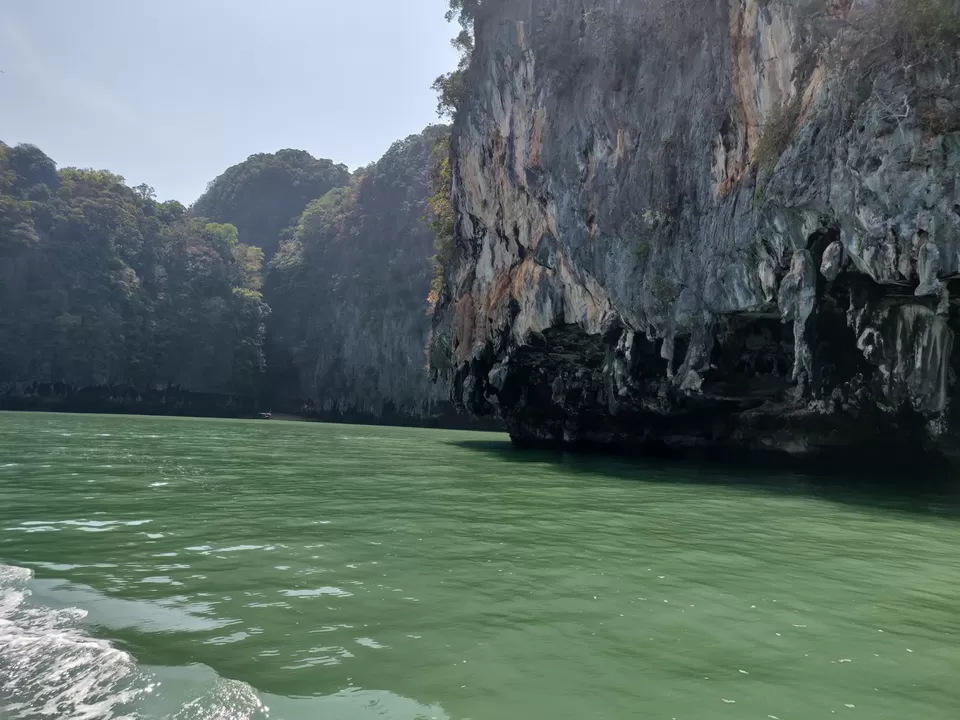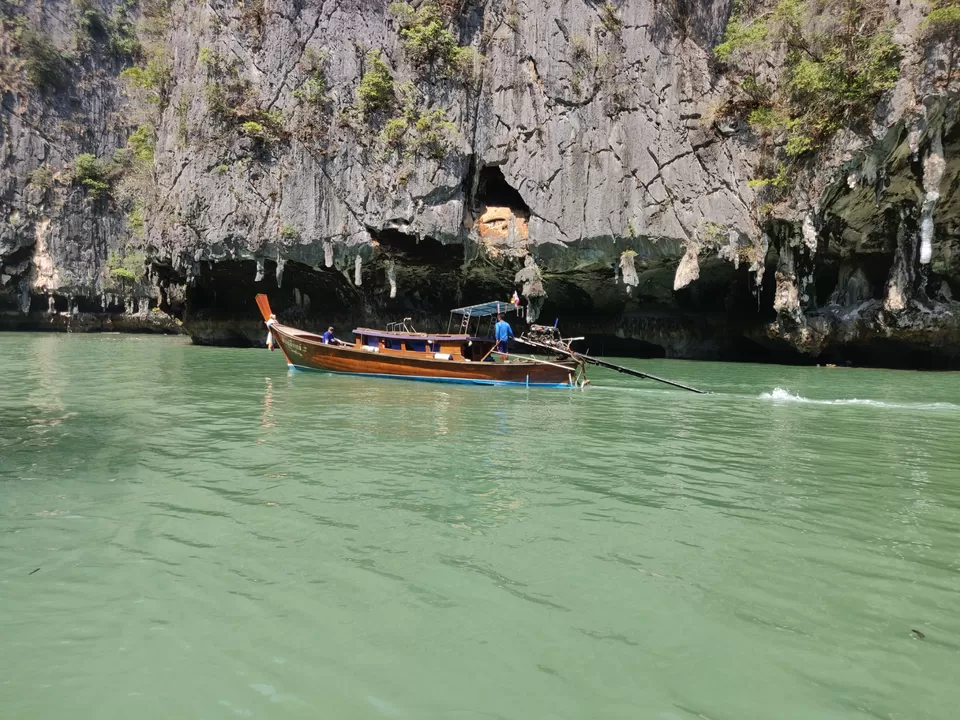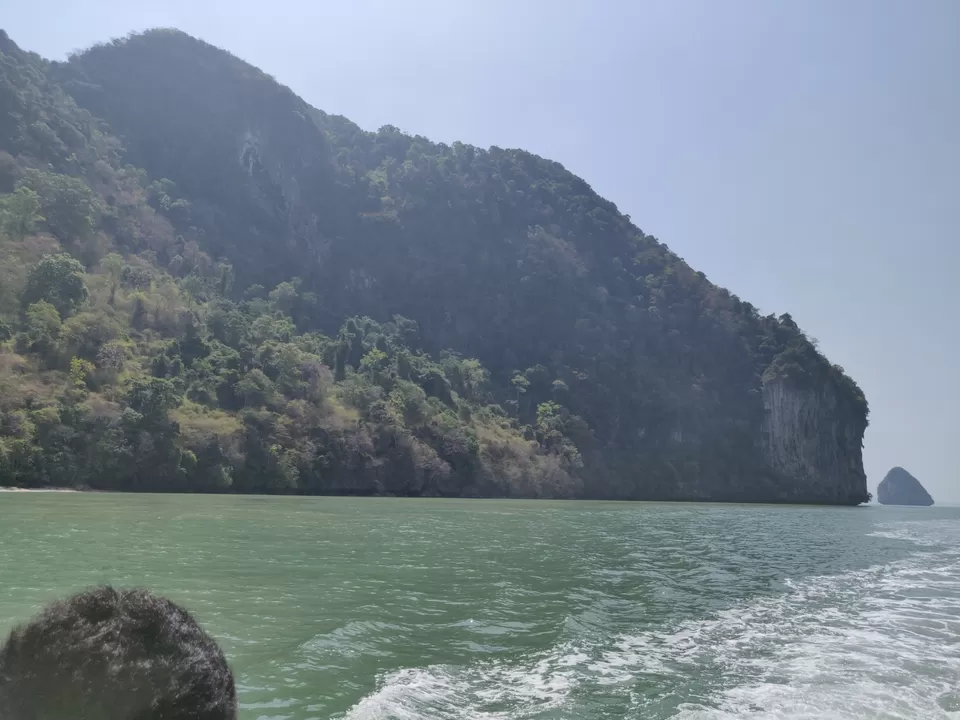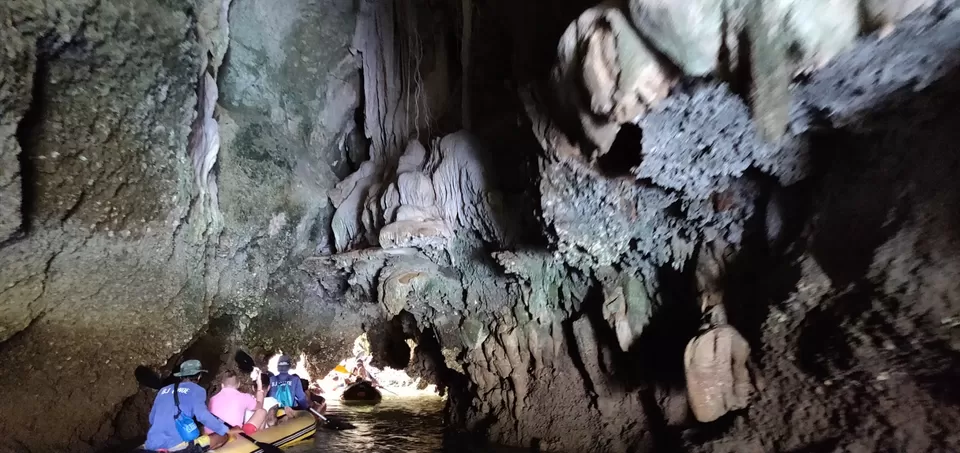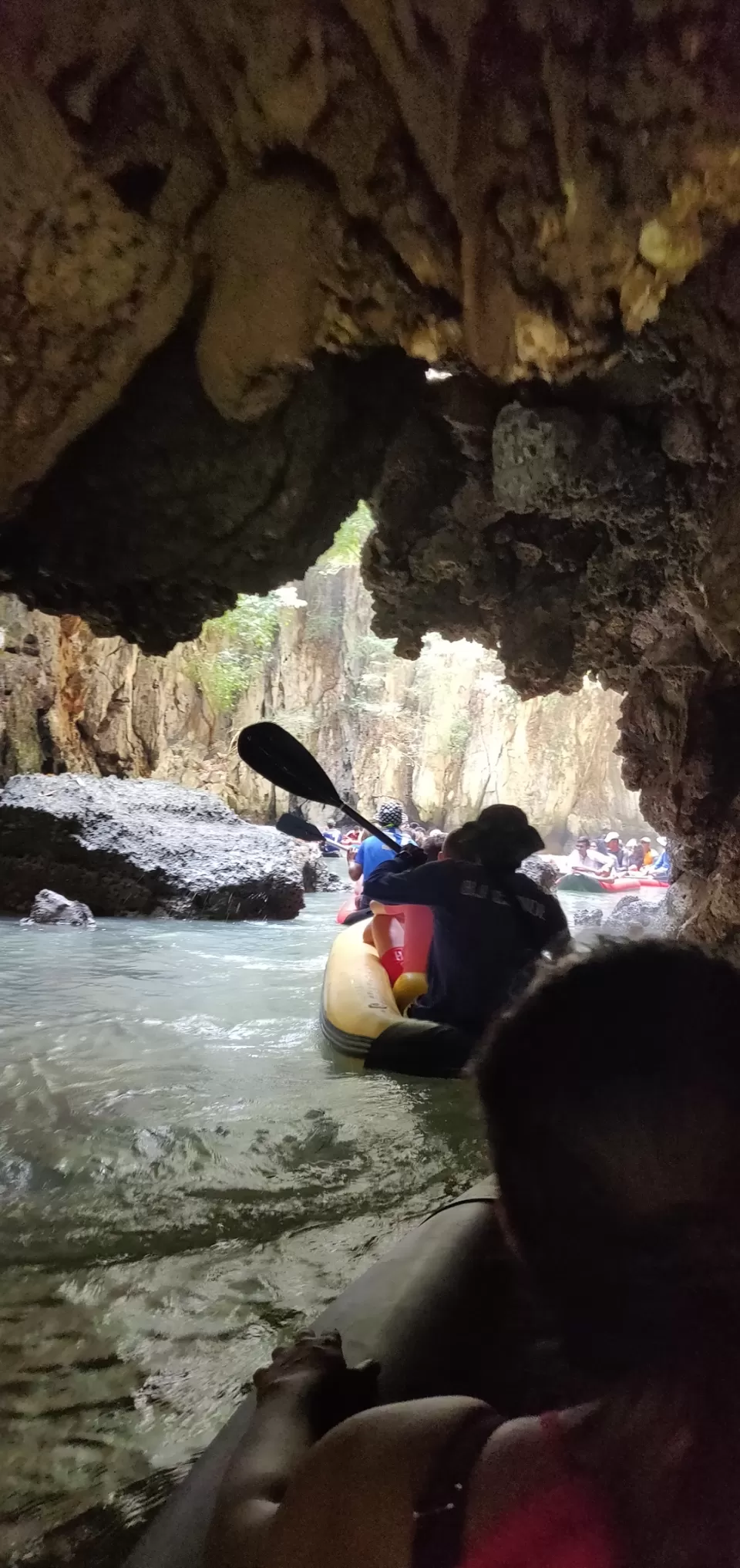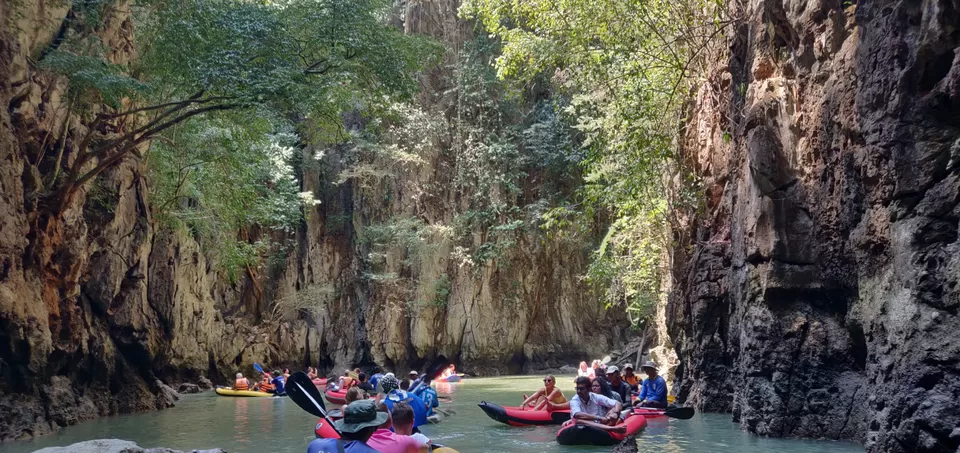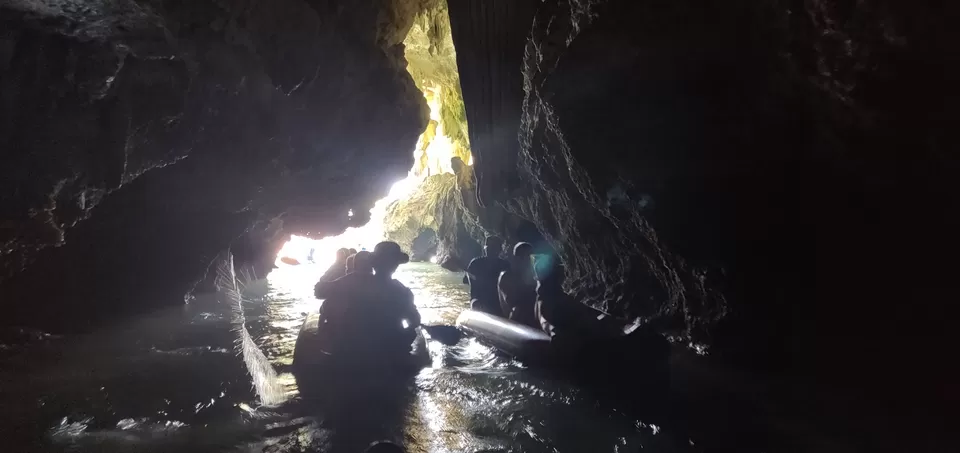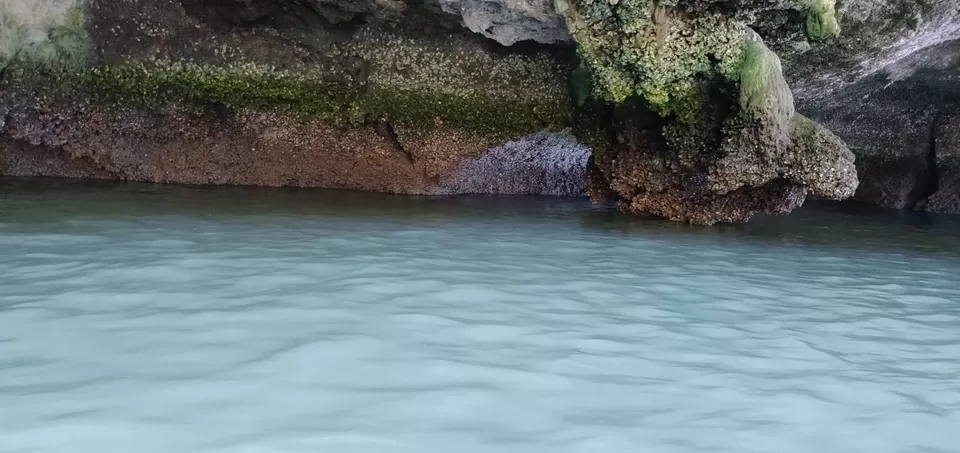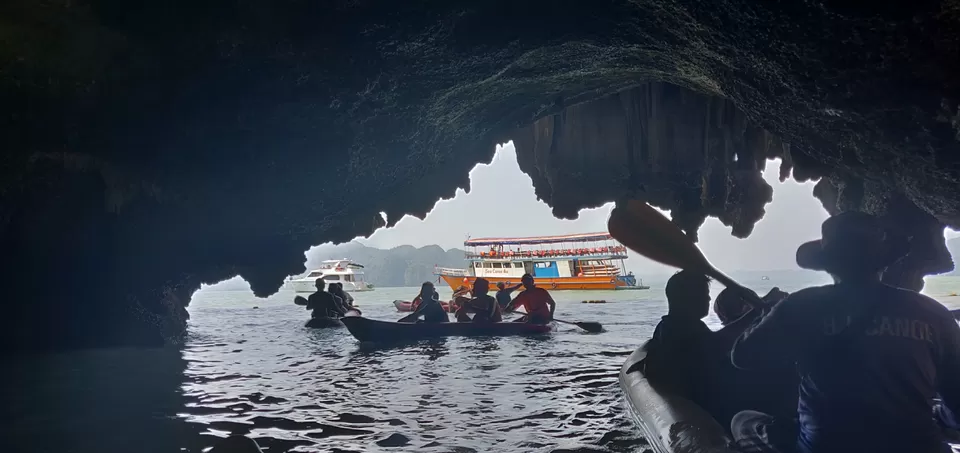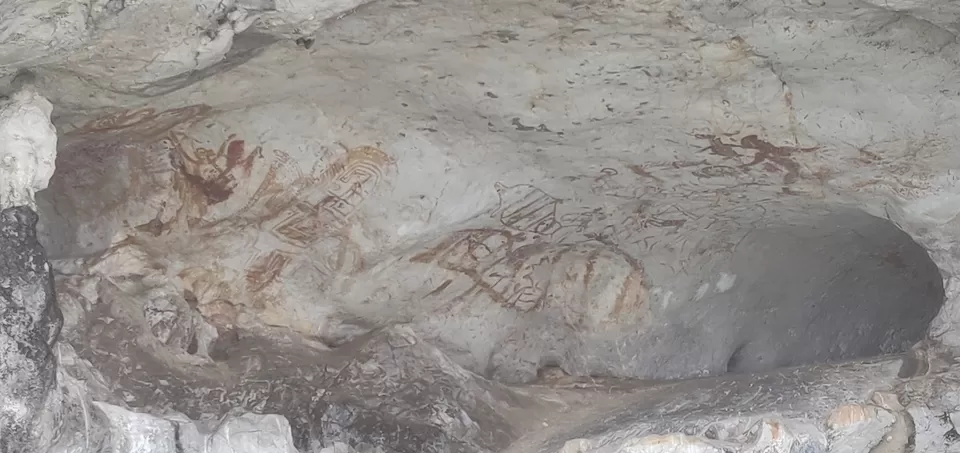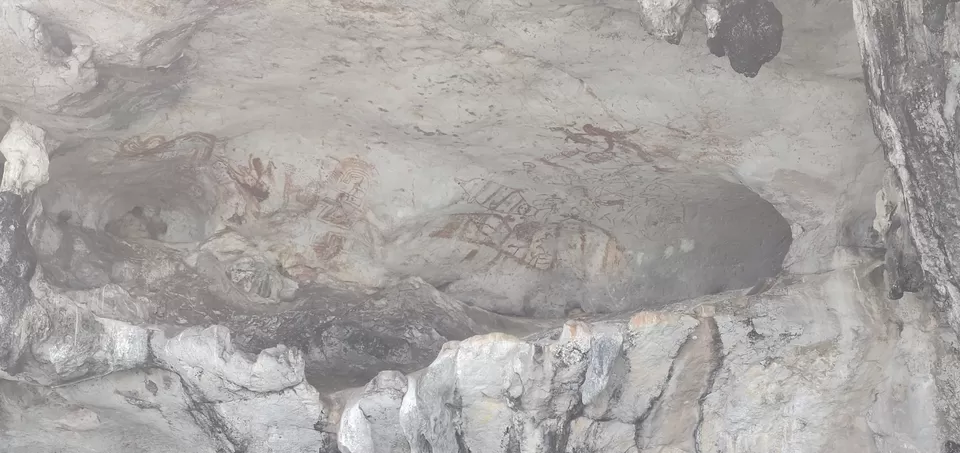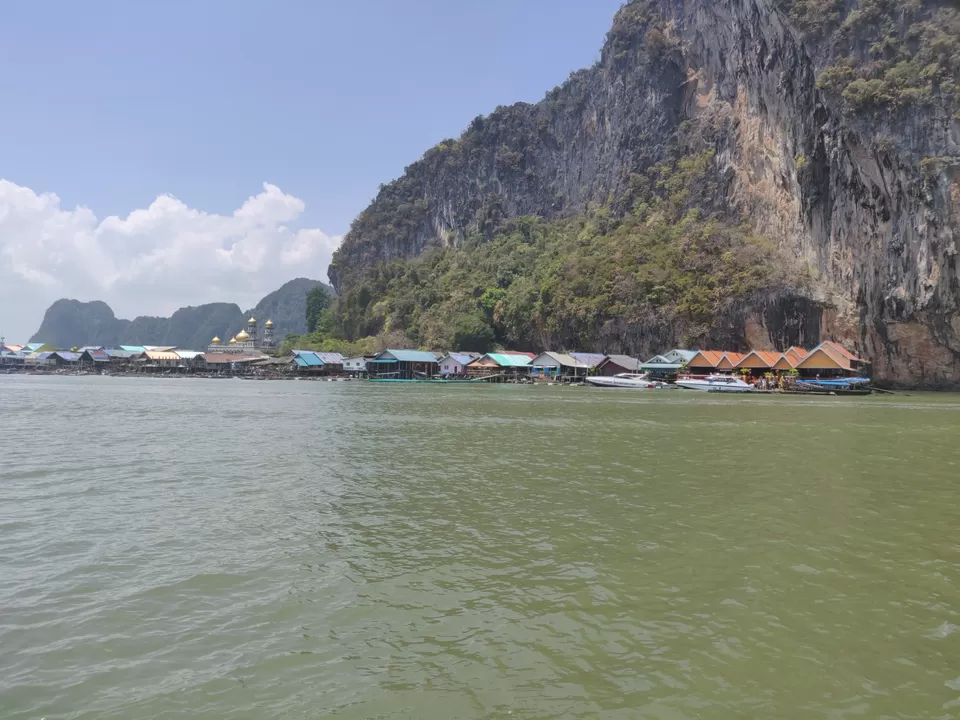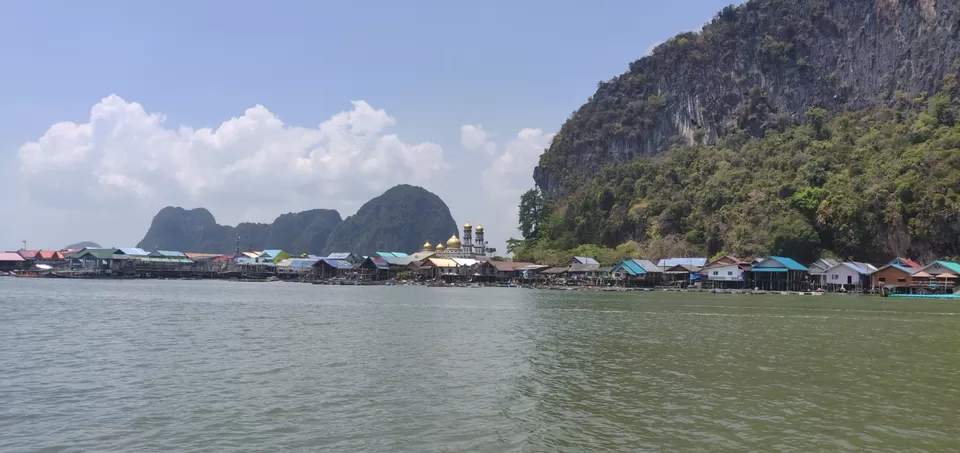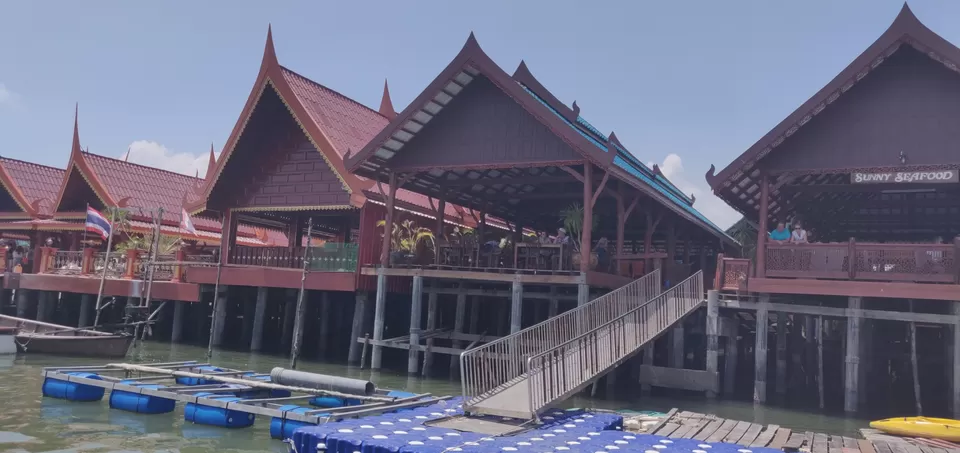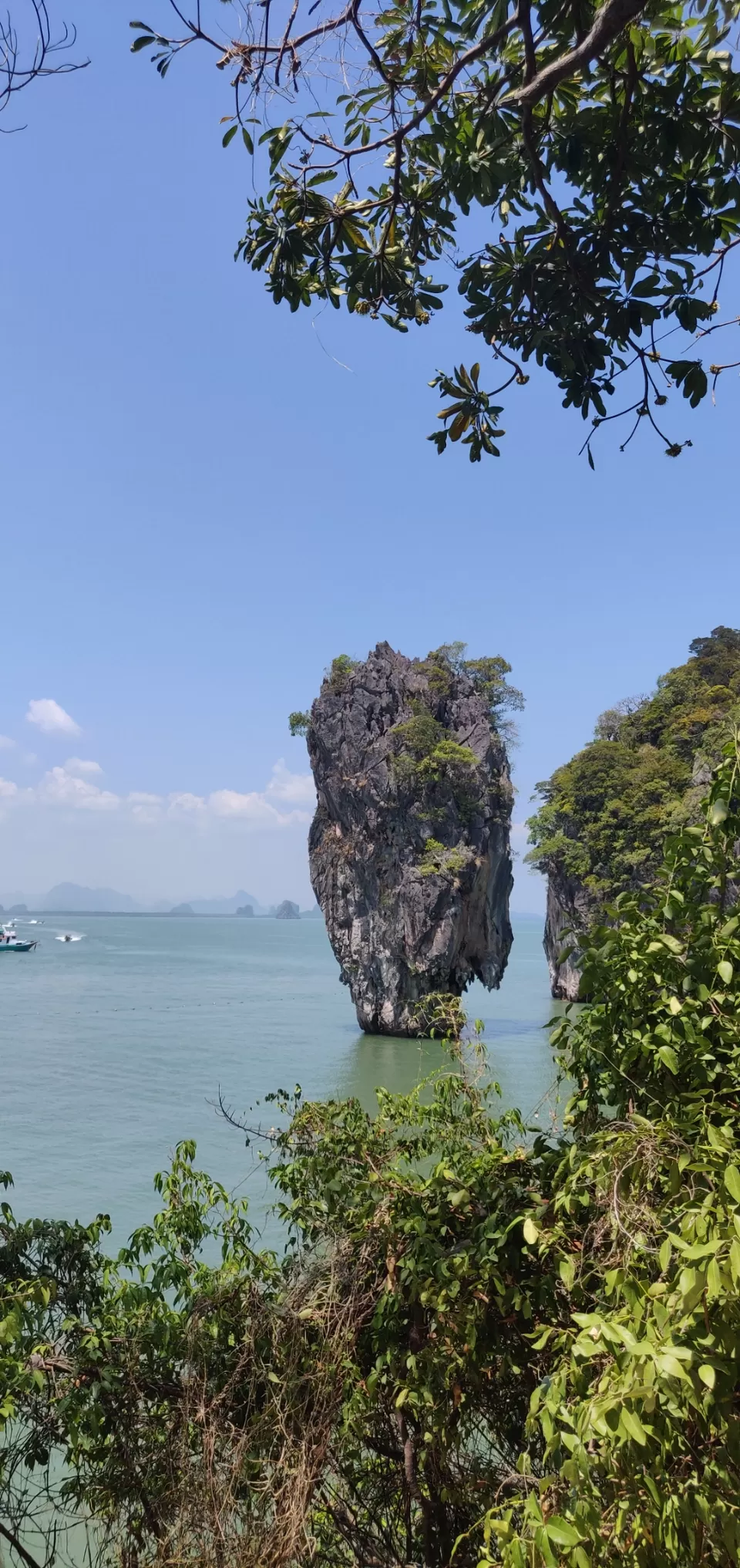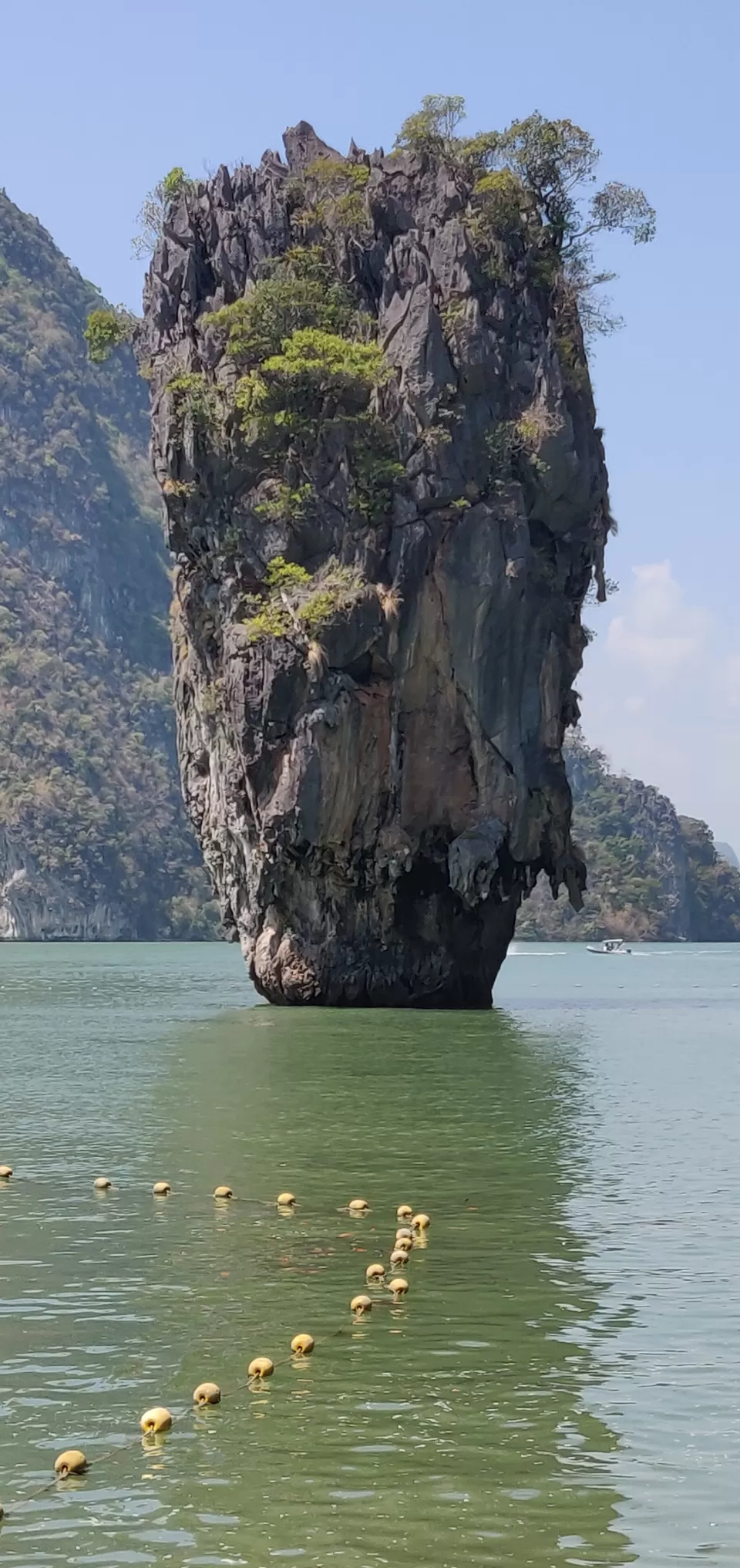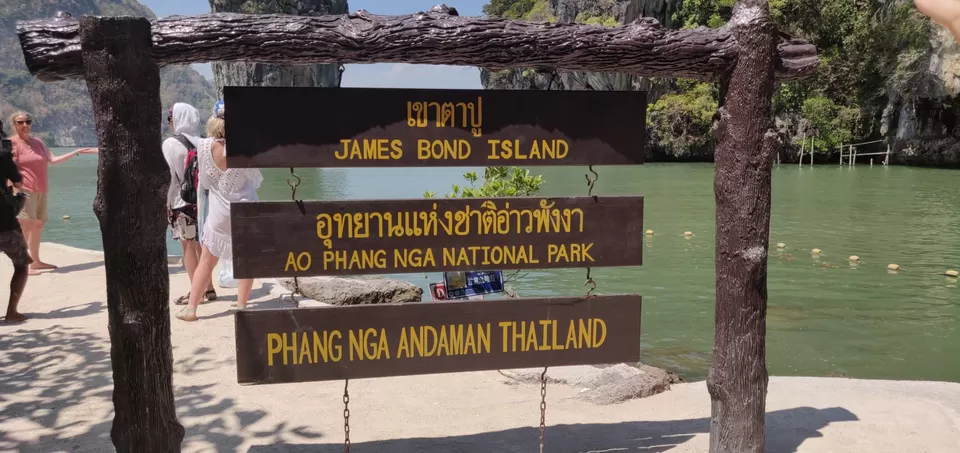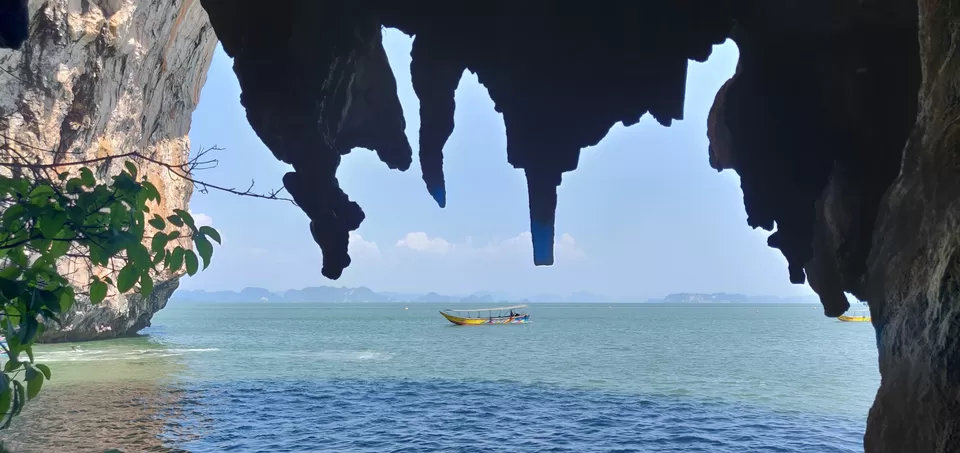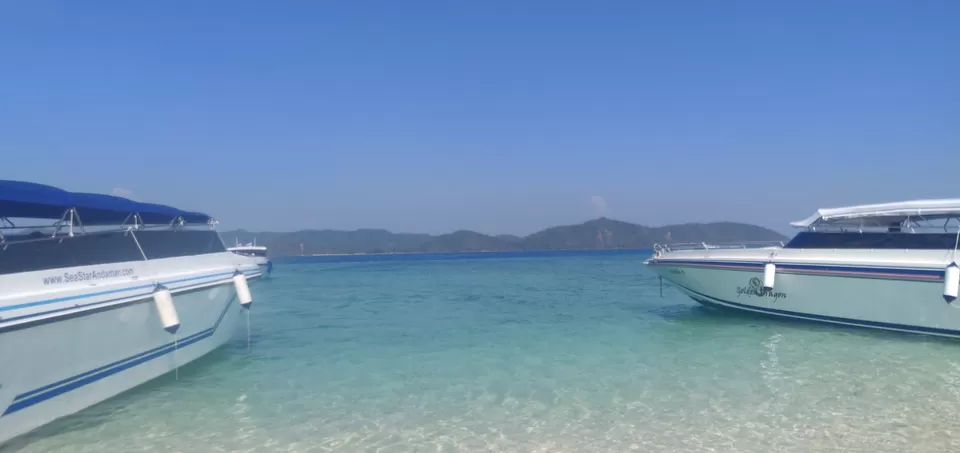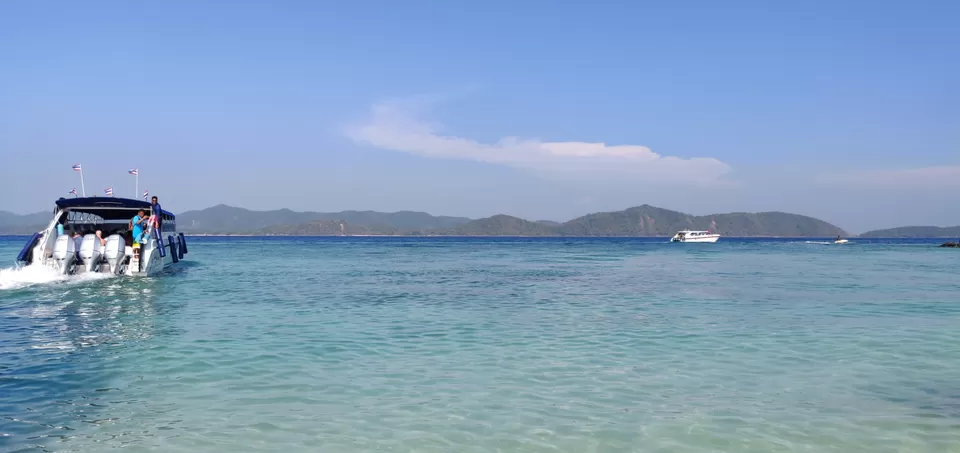 Time for the relaxing vacation to end, how I wish there were more days to spend in Phuket.
We took can back to airport and boarded the flight to Bangkok.
Bangkok airport is magnificent in its own right and we took a rail road link train to the city and it merely took us 35 mins to reach the point from where we were to take the BTS to siam for our hotel, which was another 10 mins ride.
And once again being in touch with the hotel for early check in helped and my keys and room was ready on our arrival. We checked in and soon enough, it was my wife taking over and said it's shopping g time now. So, we did not get to go around much in Bangkok, especially when you d Exide to stay in middle of all the malls. Siam discovery, Siam centrum, Siam Paragon and MBK are all interconnected and merely meters from your hotel. Apart from some local markets.
Those were some very big malls and big brands were there. We kept hoping from one to another and didn't realise when the day came to an end. Luckily, my wife found that Thailand is good for street shopping g and these big brands are cheaper in India. 😝😝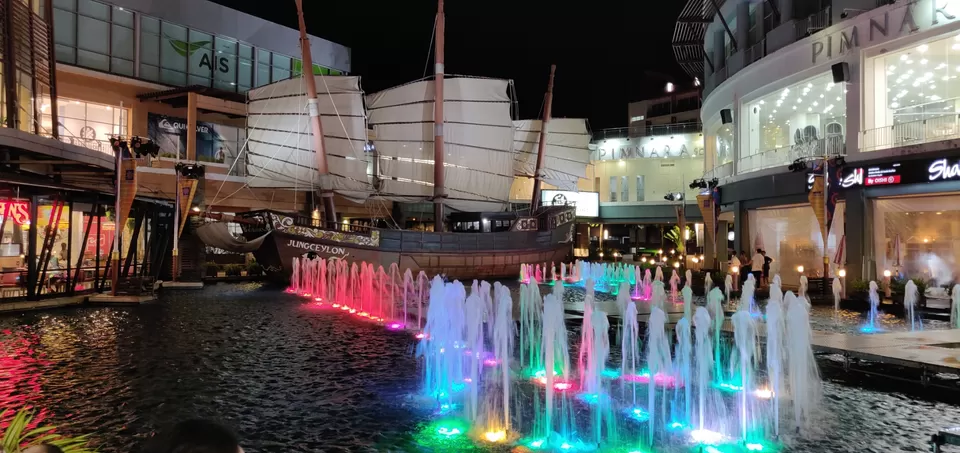 We decided to go to explore Sukhumvit area. Took the BTS from right outside our hotel and reached Sukhumvit. My wife had actually asked for a local market to explore there, but it happens to be closed that day so we ended up in terminus 21. Another mall, where she did most of her shopping, especially for kids and other back home.
So, finally it was time and day when we would meet my Irish friend for whoes wedding we had come. We and his other guests were all meeting up for drinks nks at a rooftop bar "Above 11" and boy it was some bar at 32nd floor in Sukhumvit area, where all the night life is.
It was a good time, meeting his other friends from all across Europe and mingling with them.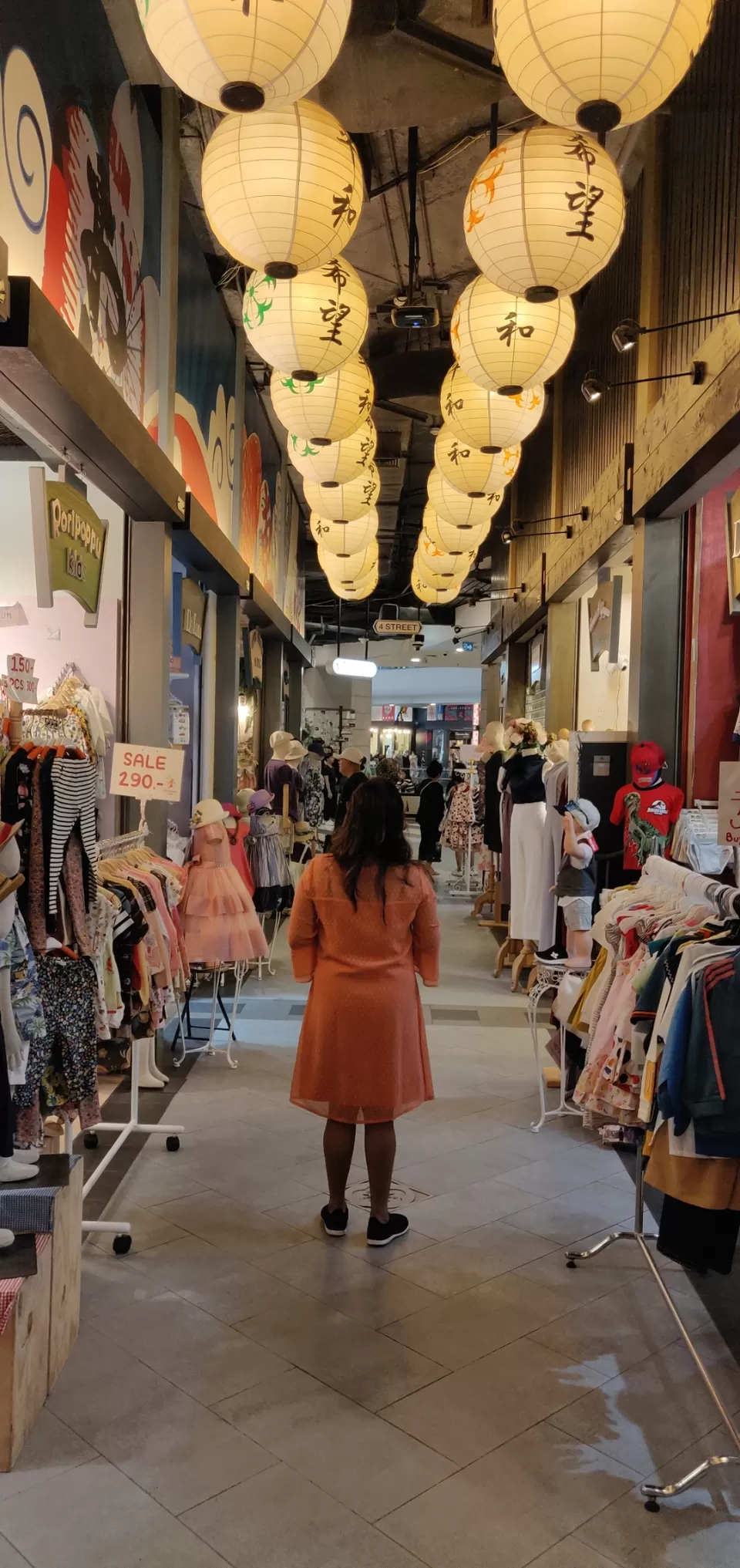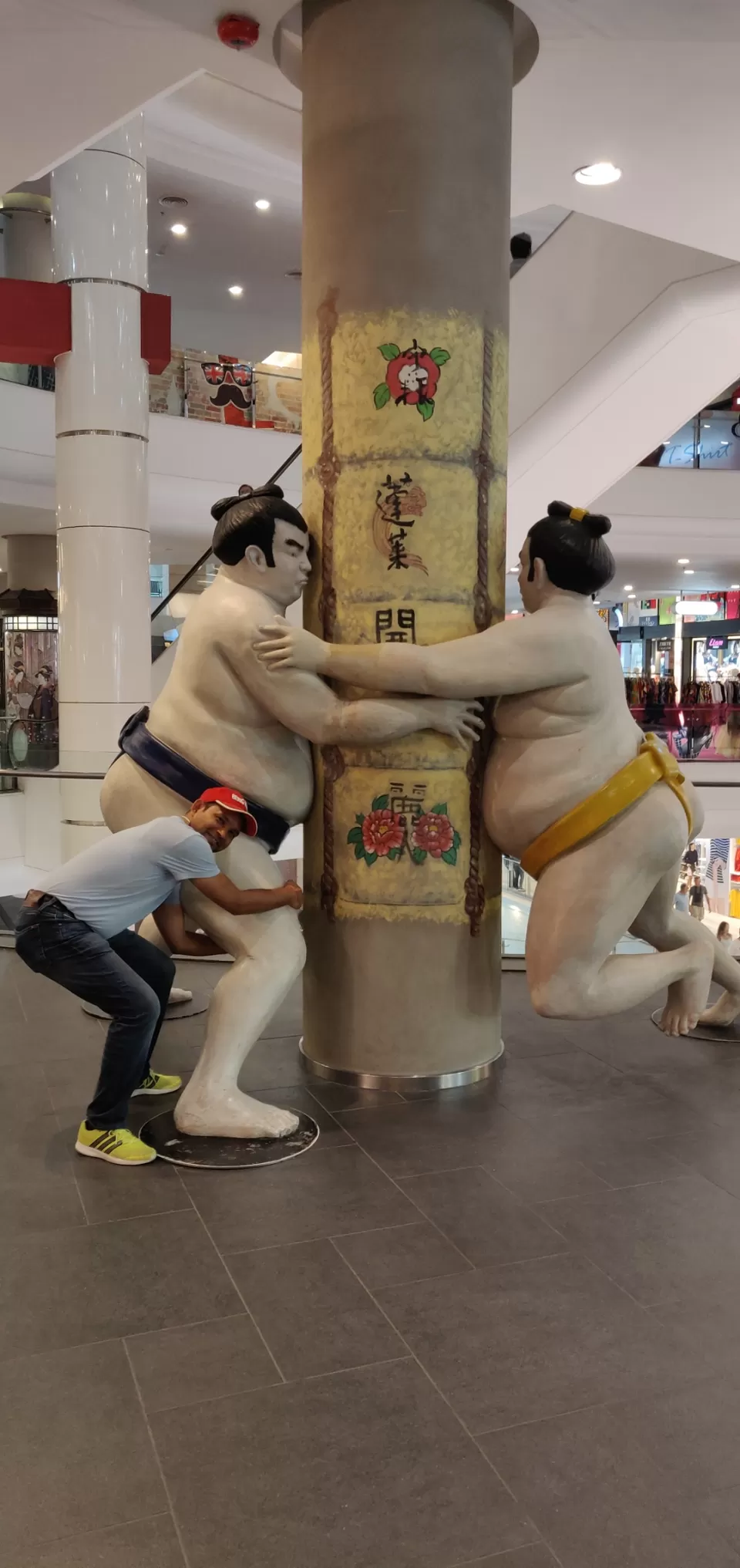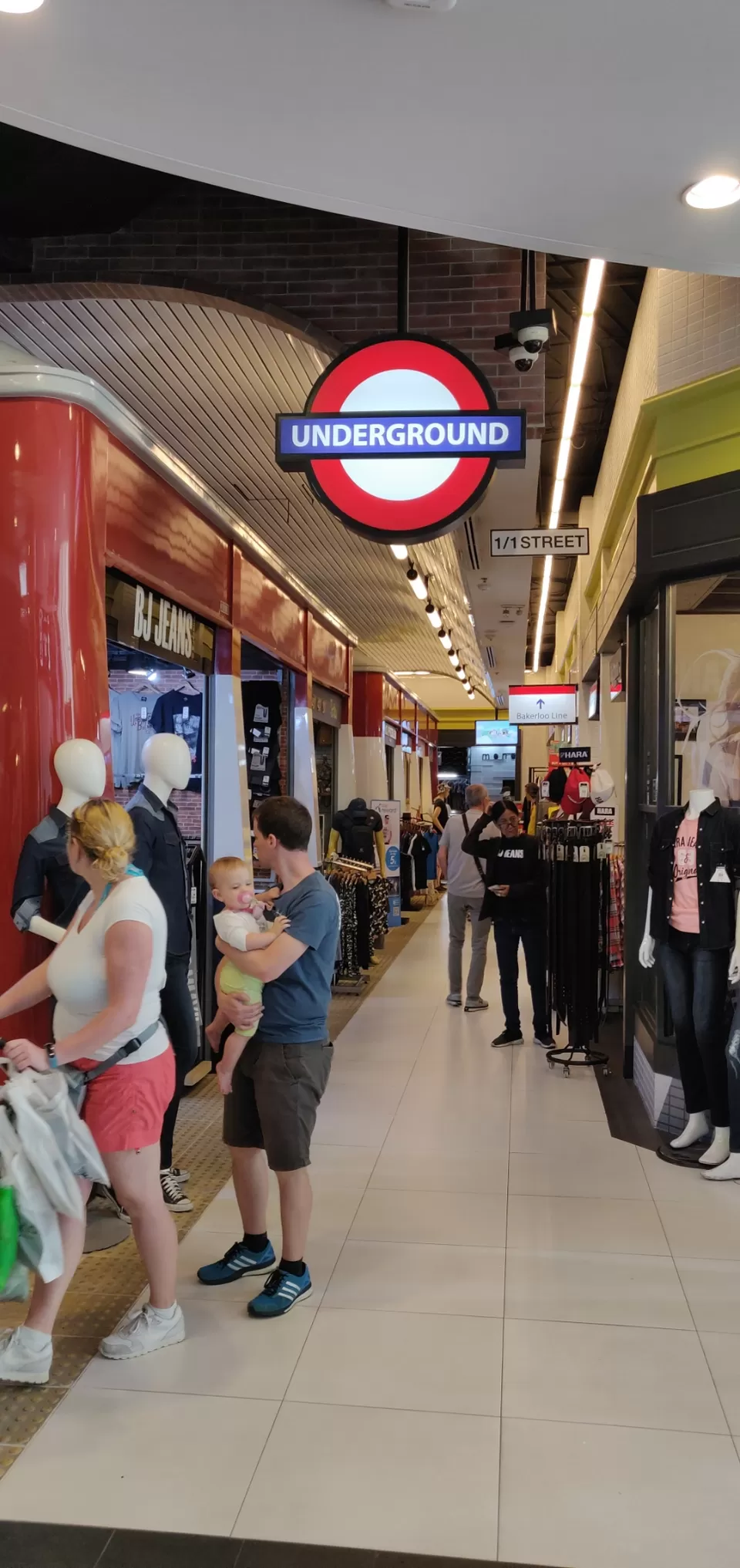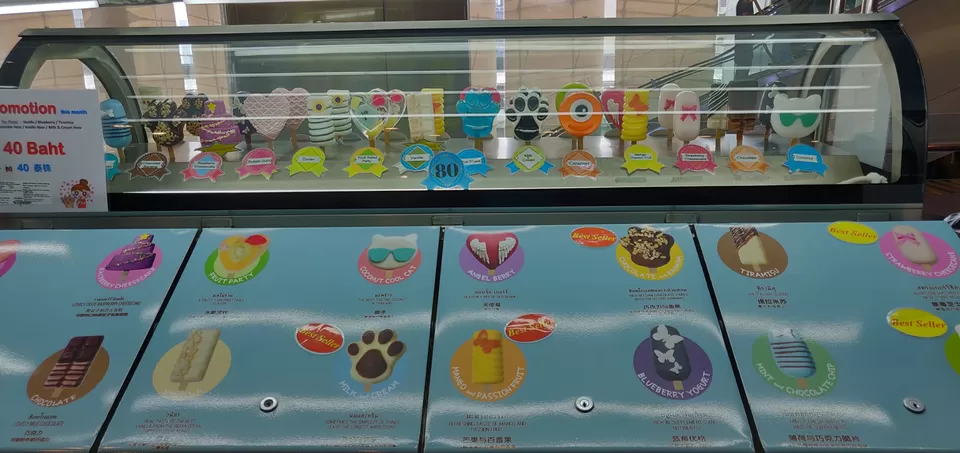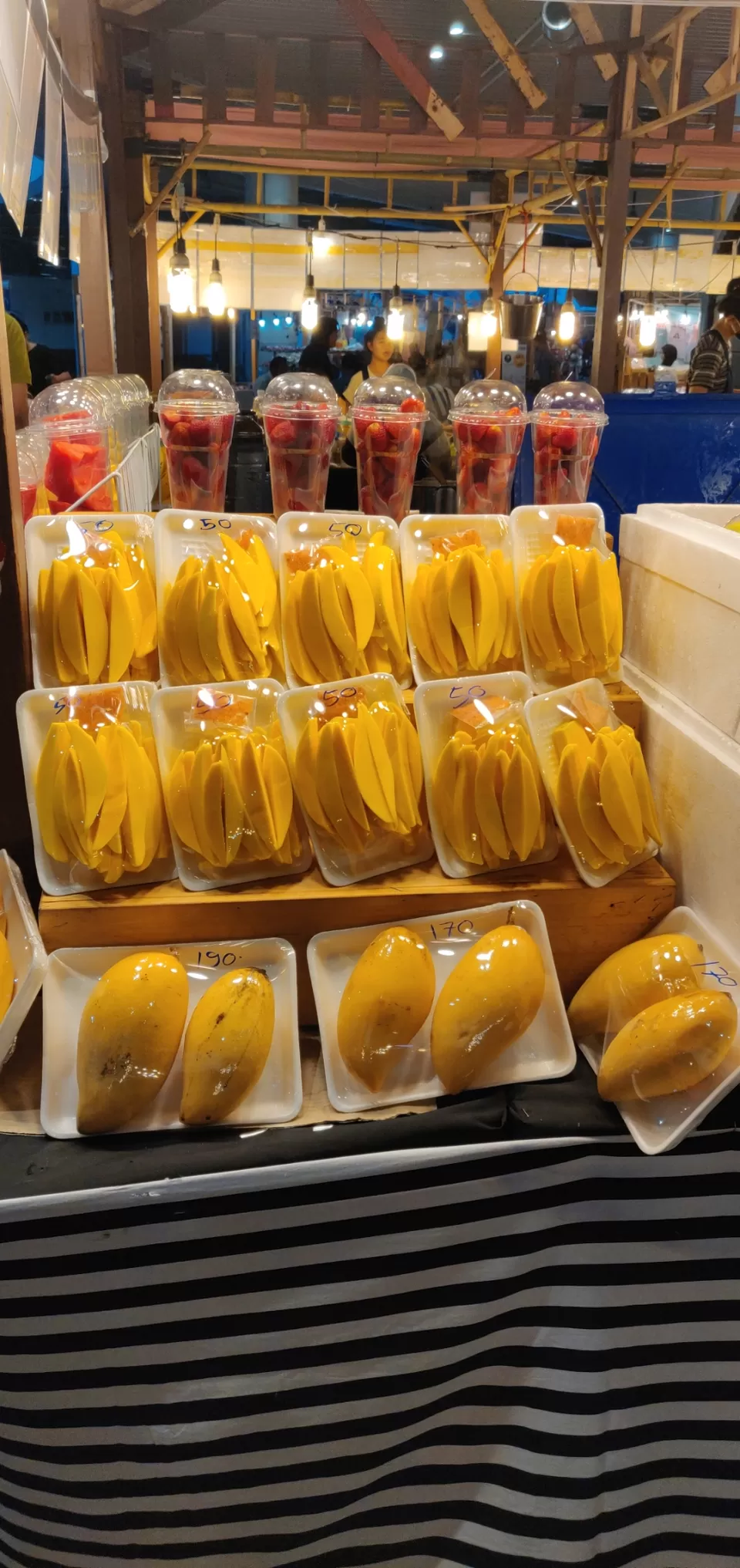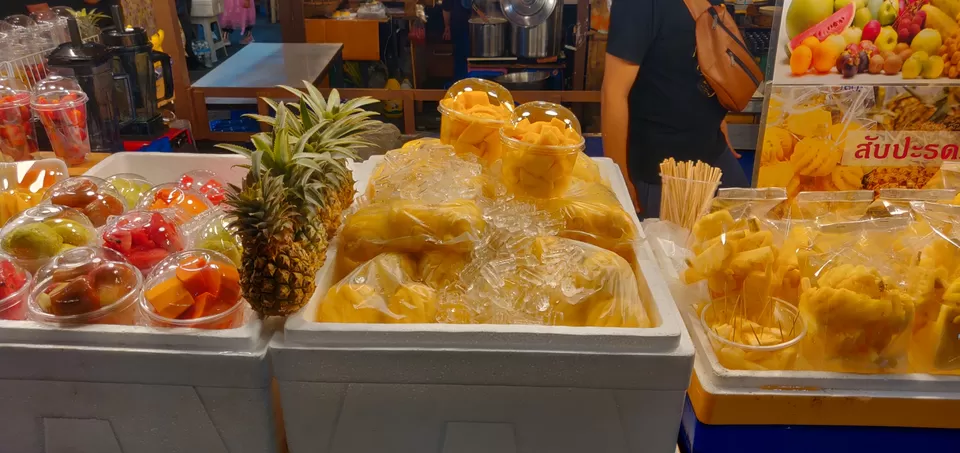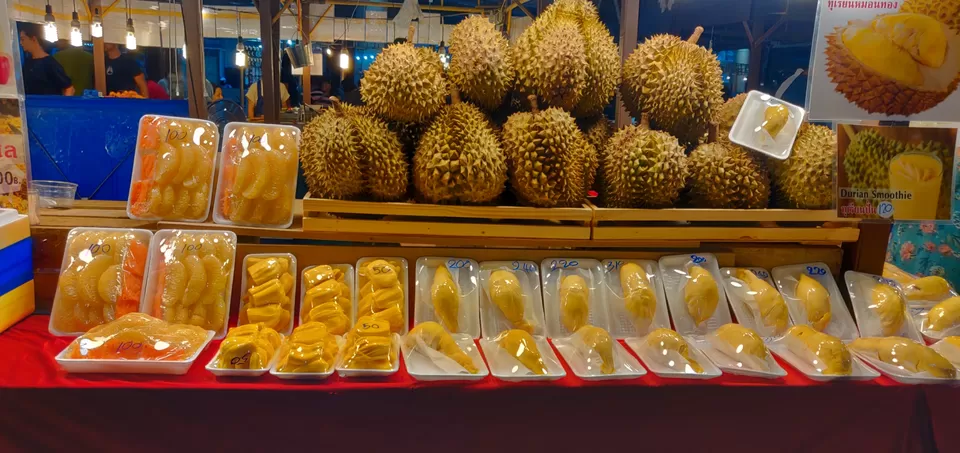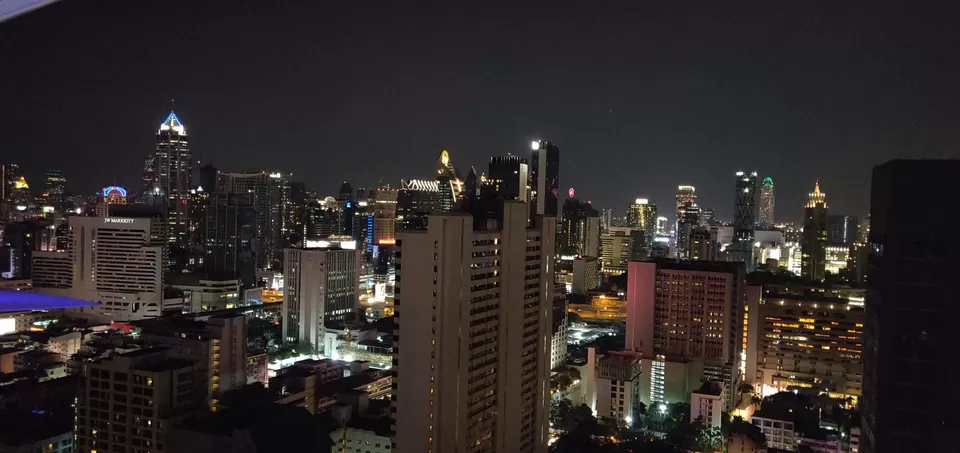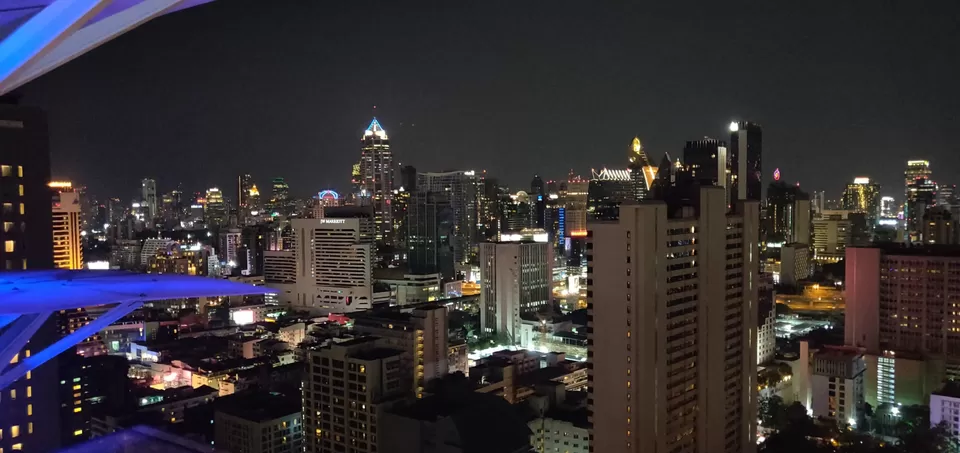 This was the day when we boarded a charter bus for the wedding party to So sofitel, Hua Hin, the destination for the wedding. The 4 hour journey with its pleasent drive and a group who were excited to meet after ages was nothing short of a very impressive and interesting.
The property and the location was nothing short of exquisite. Away from the hustle bustle of the cities, peaceful and relaxing.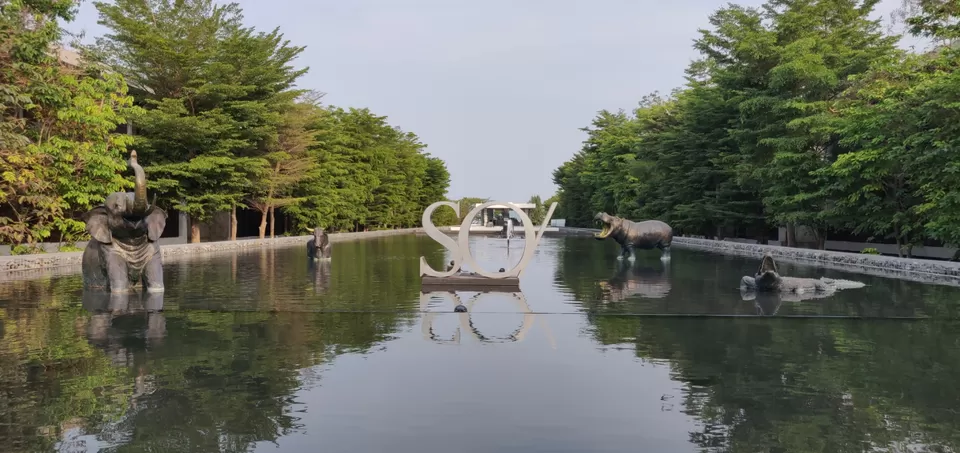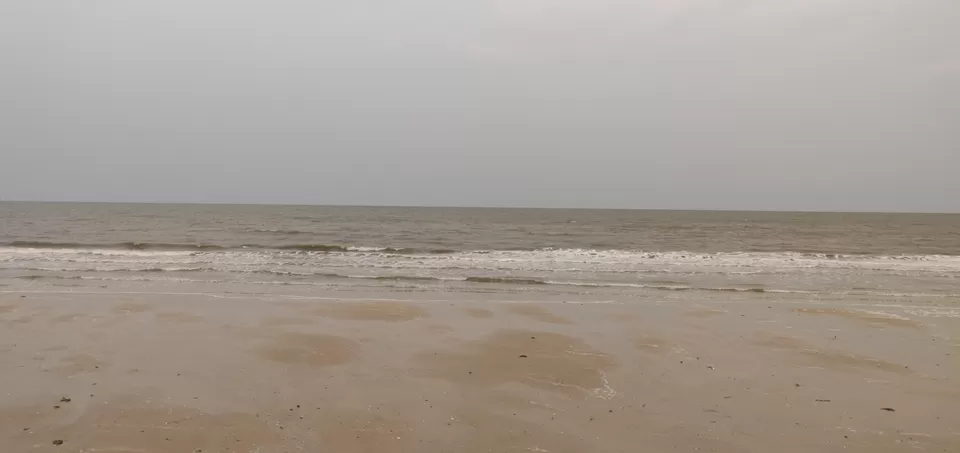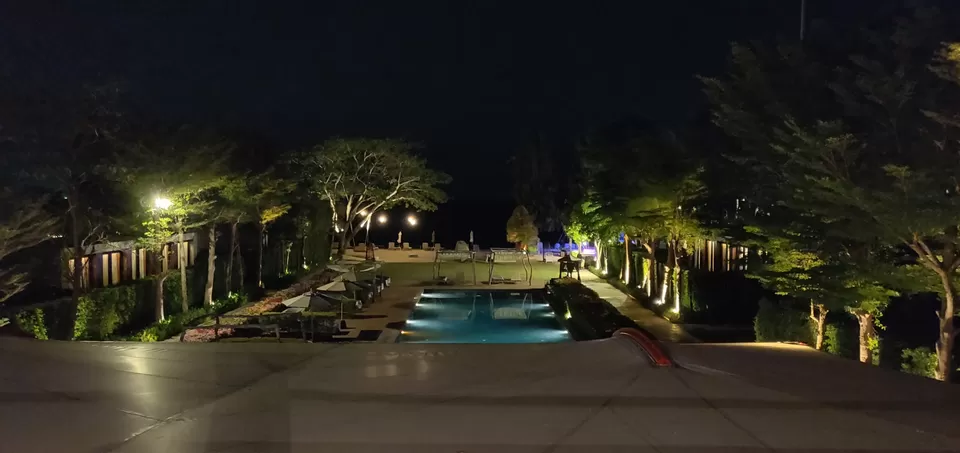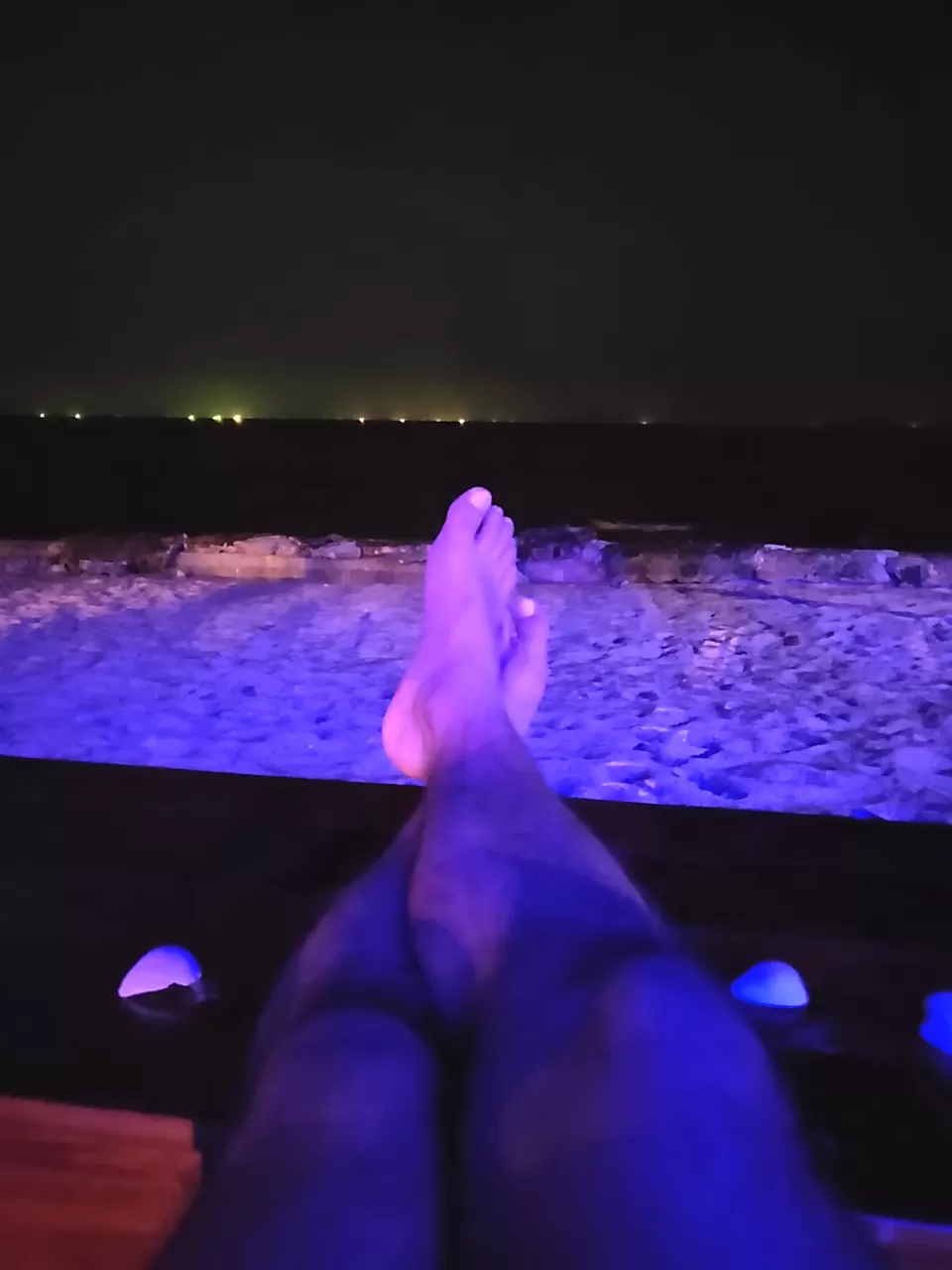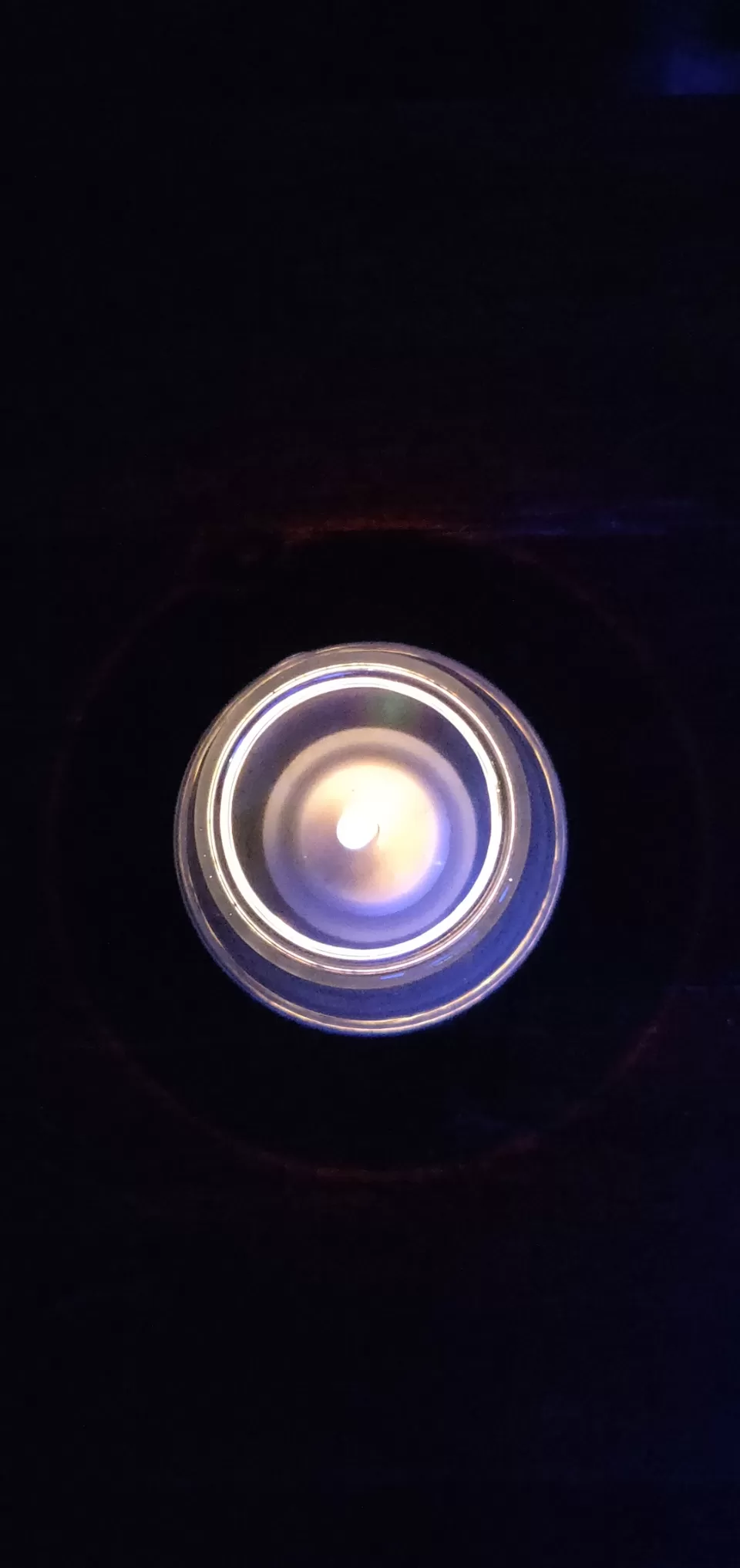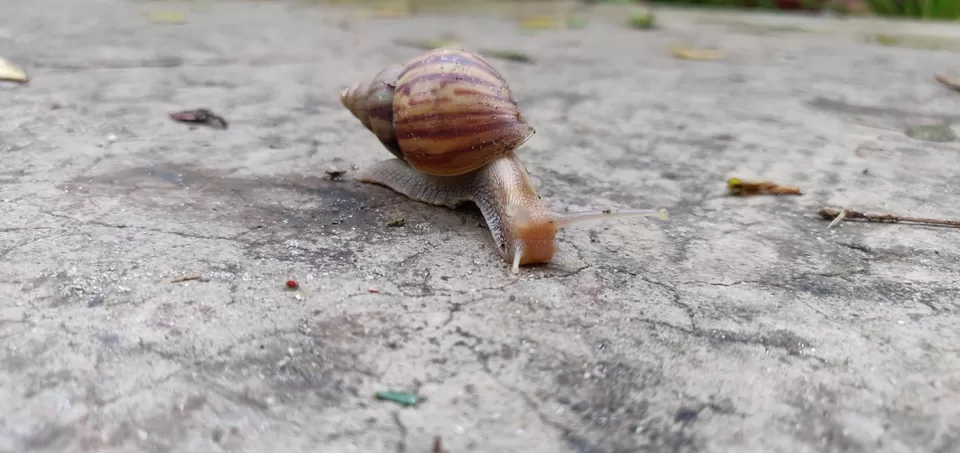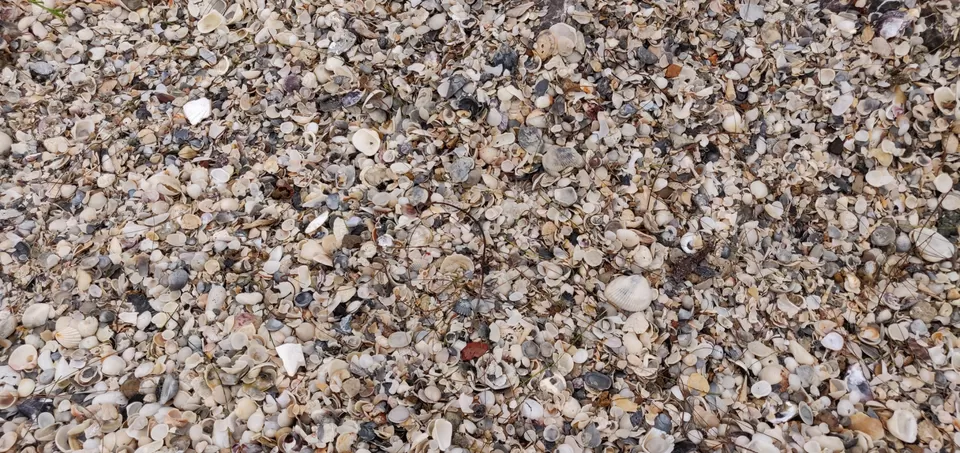 This was the day of the wedding and my opportunity to experience the Thai and the English wedding as the groom was my Irish friend and the bride was a Thai girl and they had decided to get married in both the traditions.
And I am short of words to explain the beauty of the styles of wedding.
The morning was the Thai wedding called the Water Blessing Ceremony, which lasted for good 4 hours and the traditions were very similar to Hindu tradition more or less.
The Christian wedding took place in the evening and was so systematic and well planned that left us in awe. Followed the by the reception at night.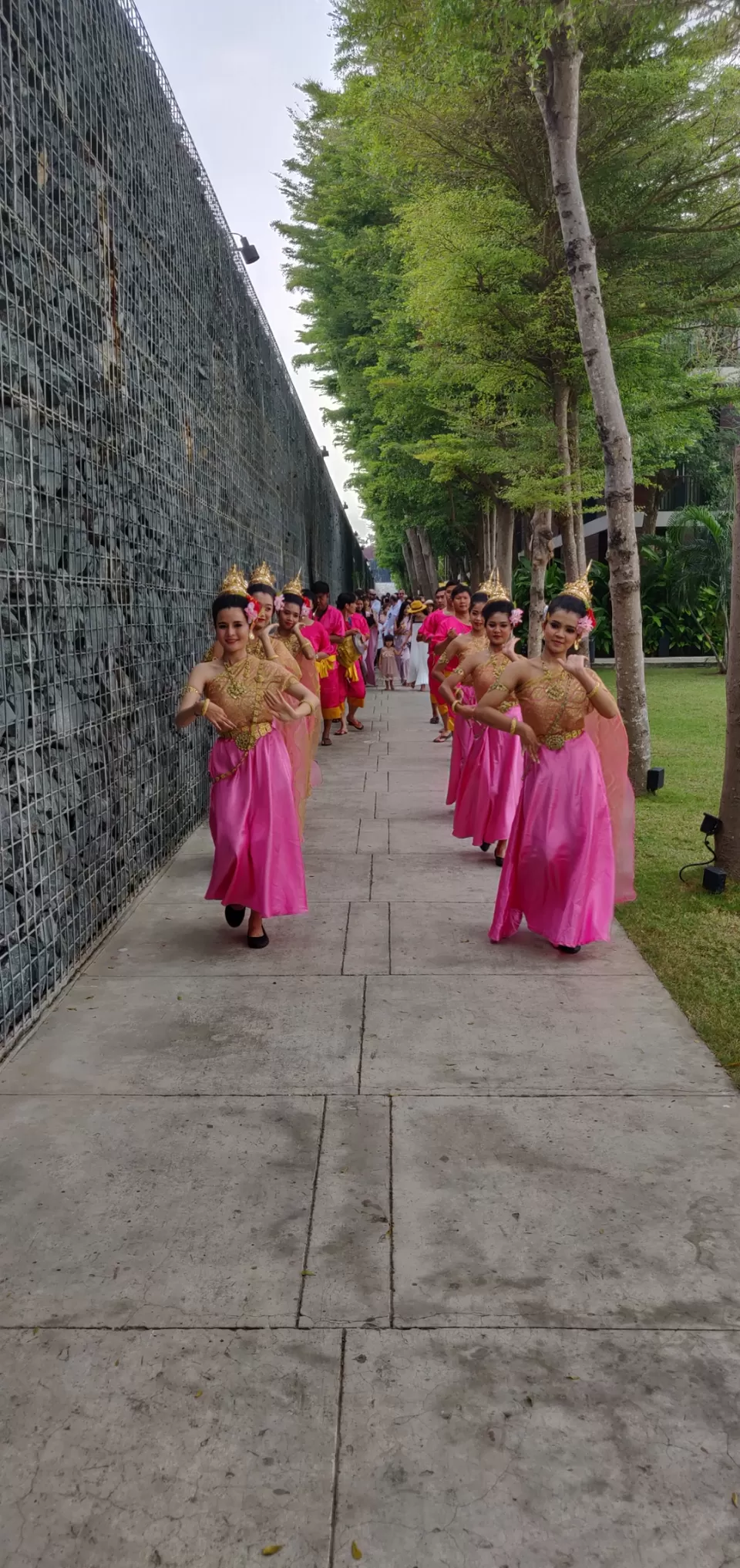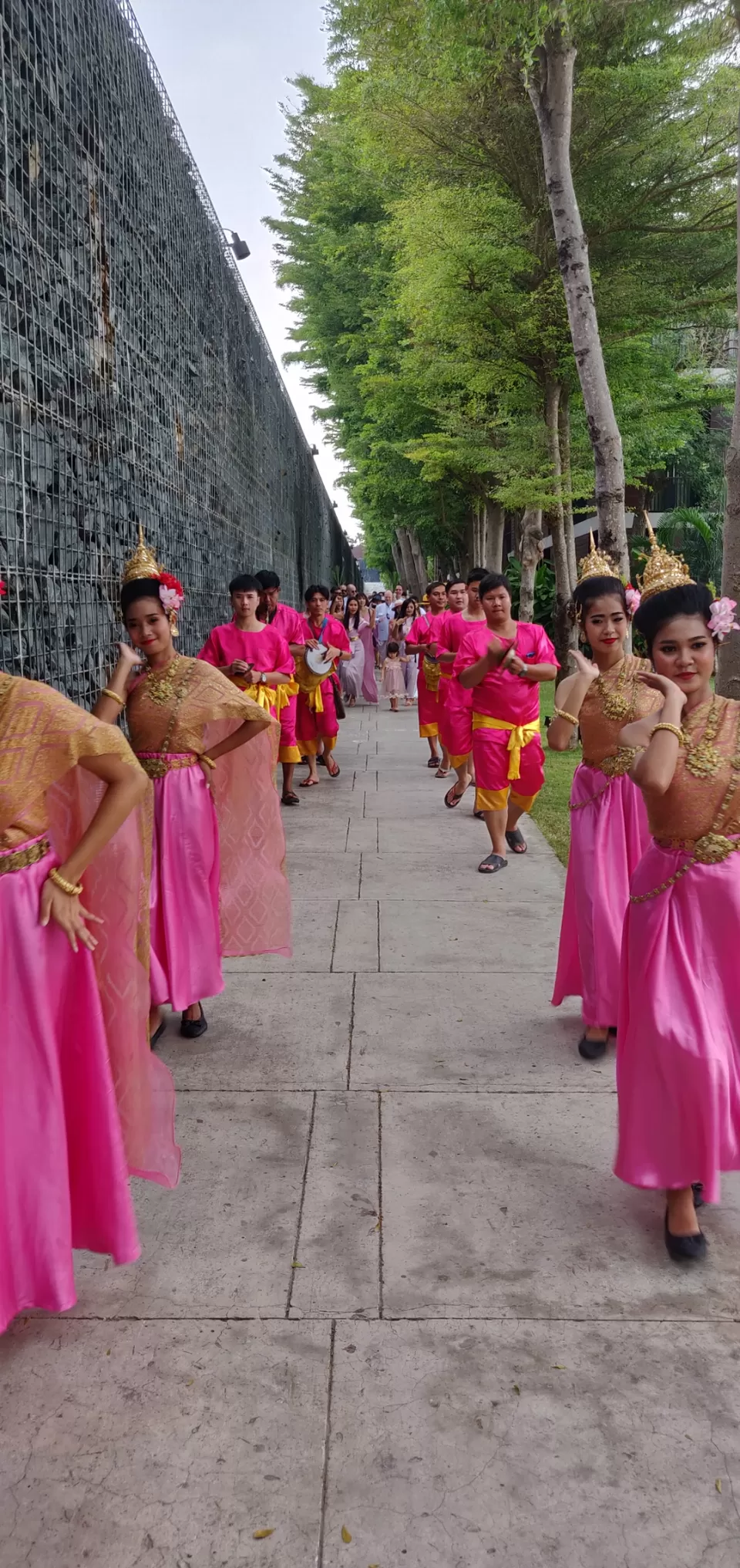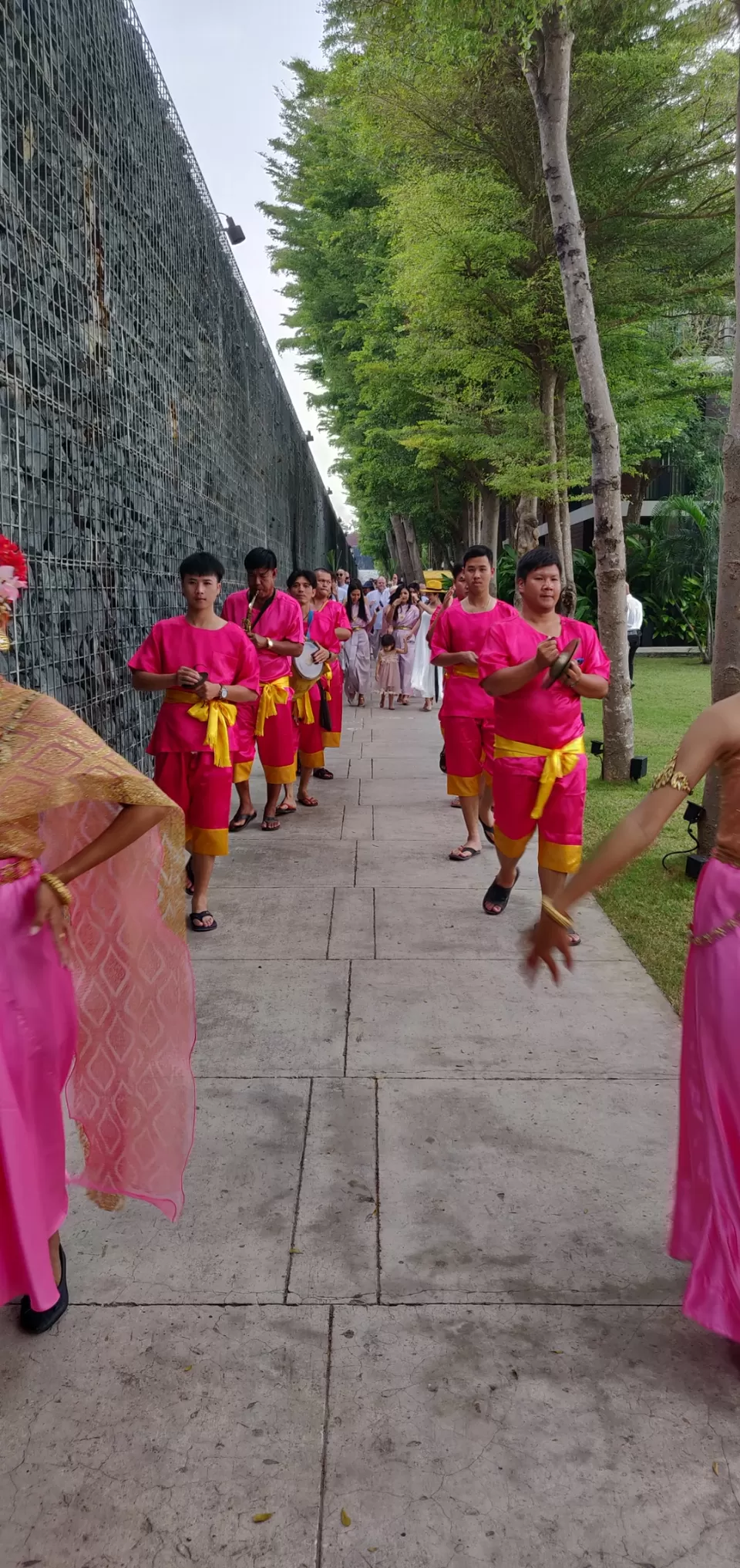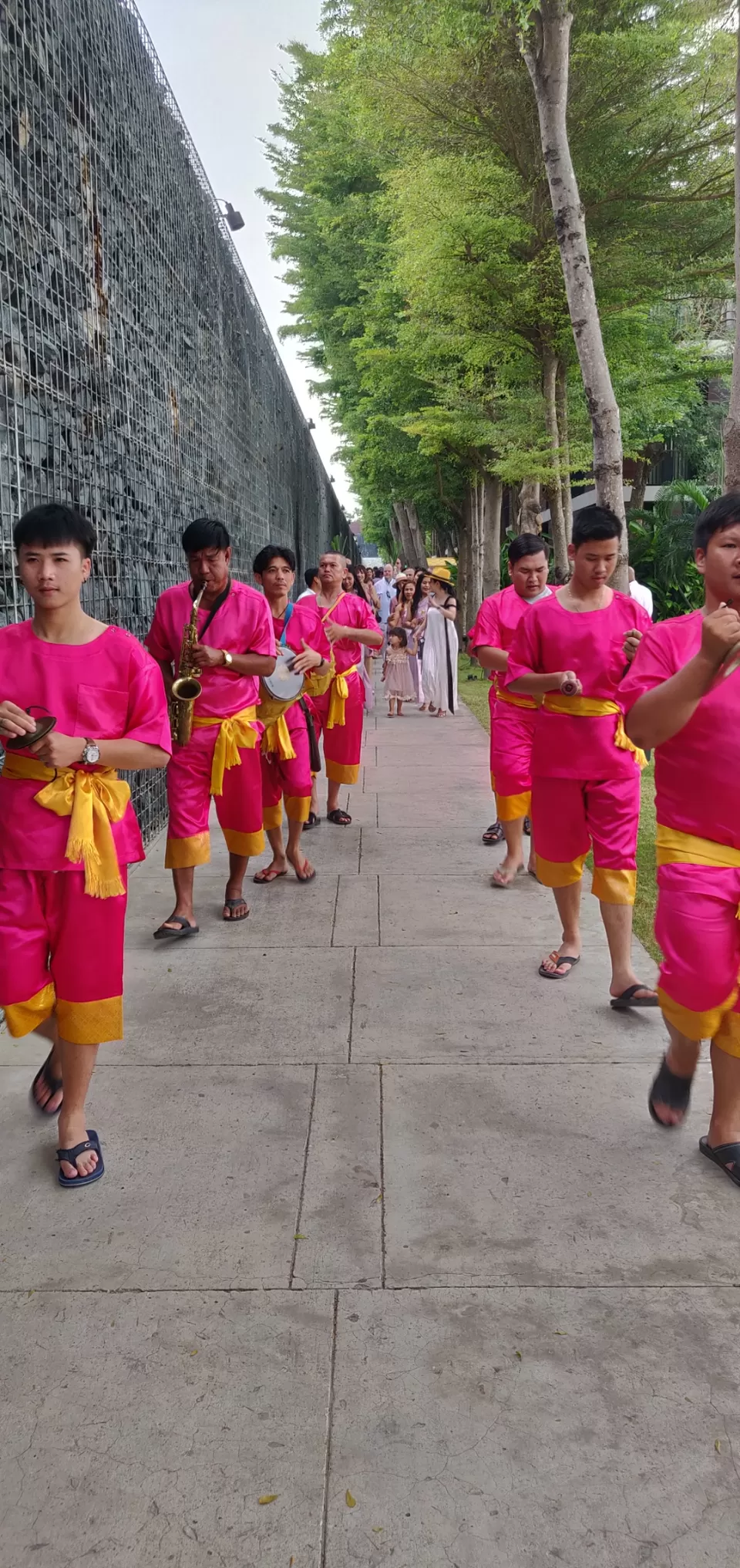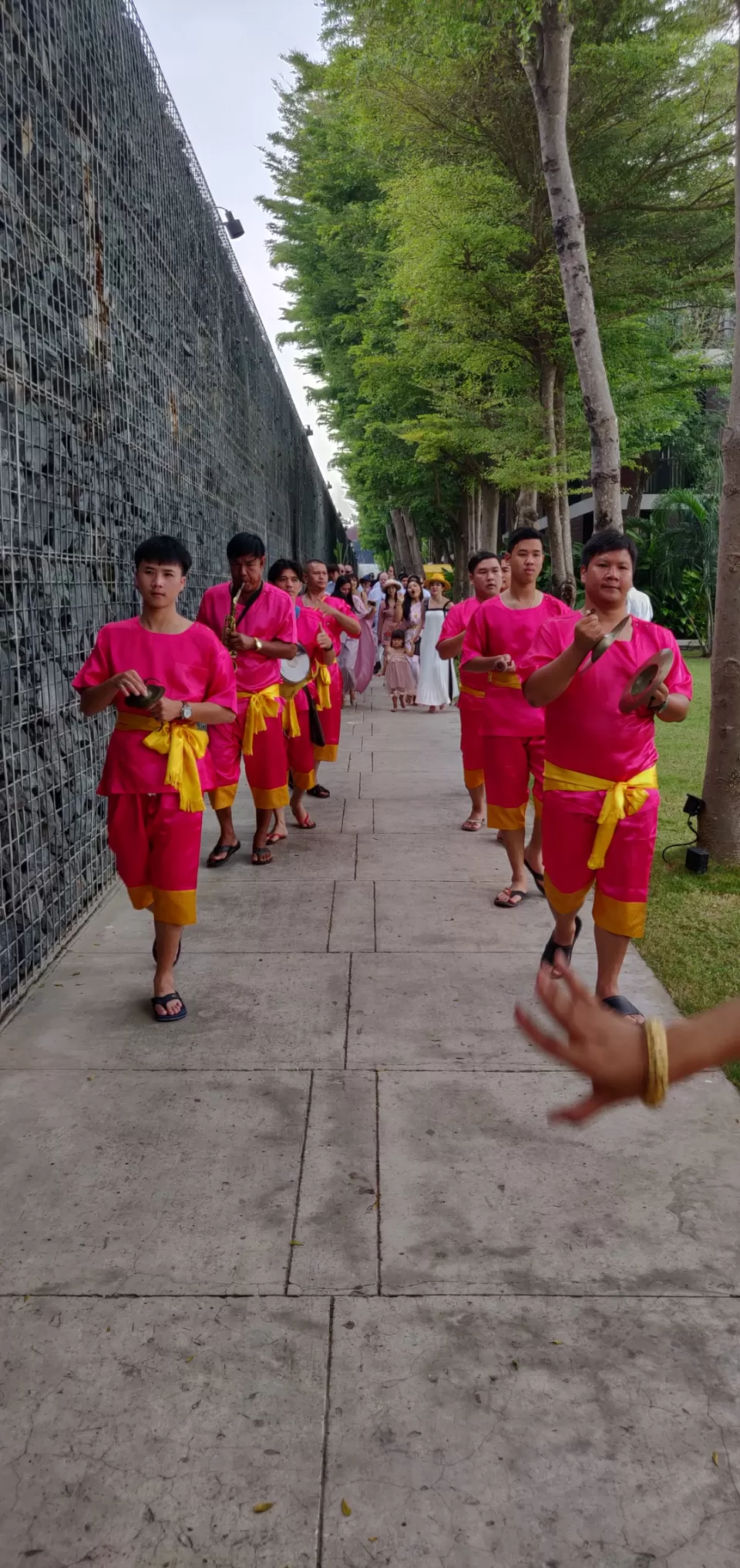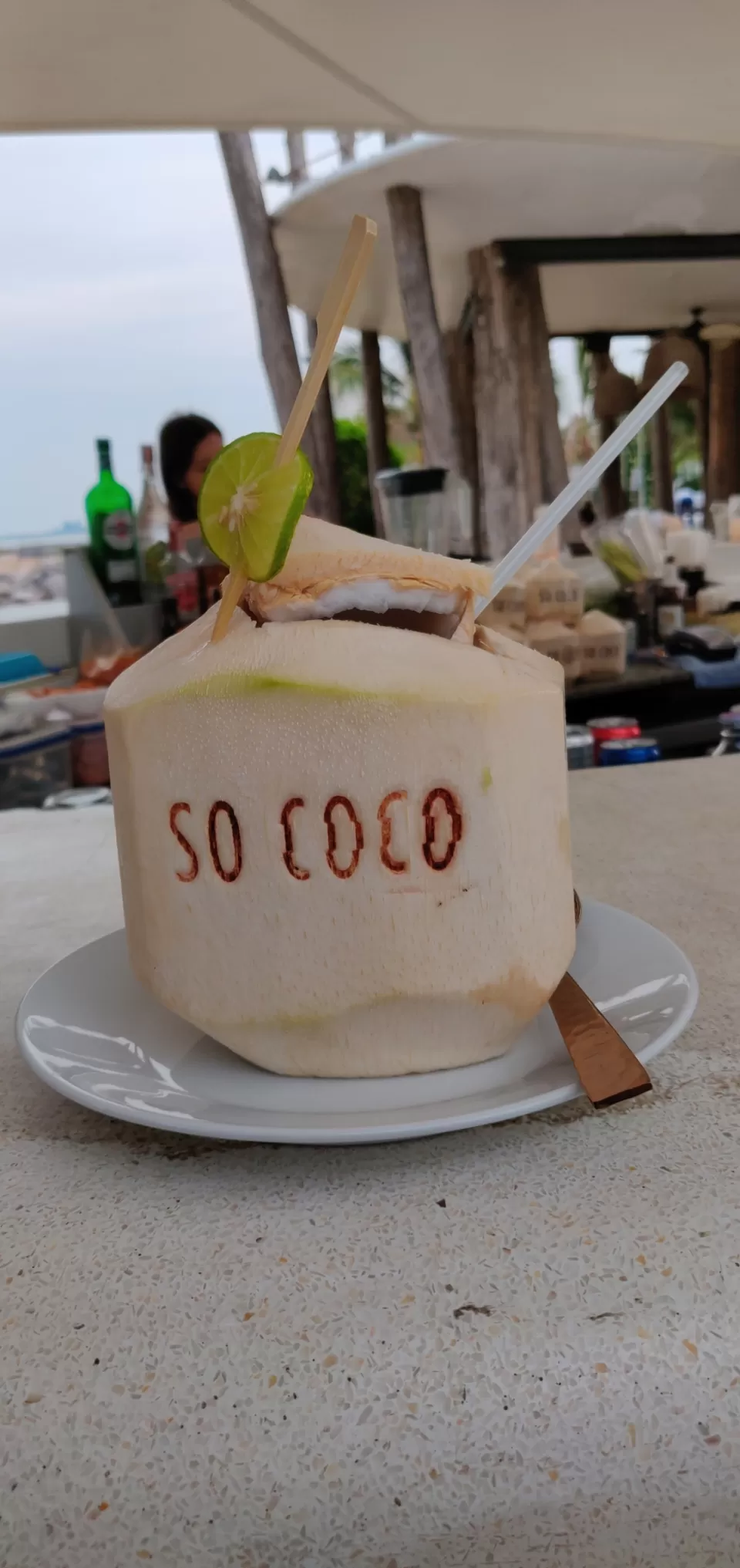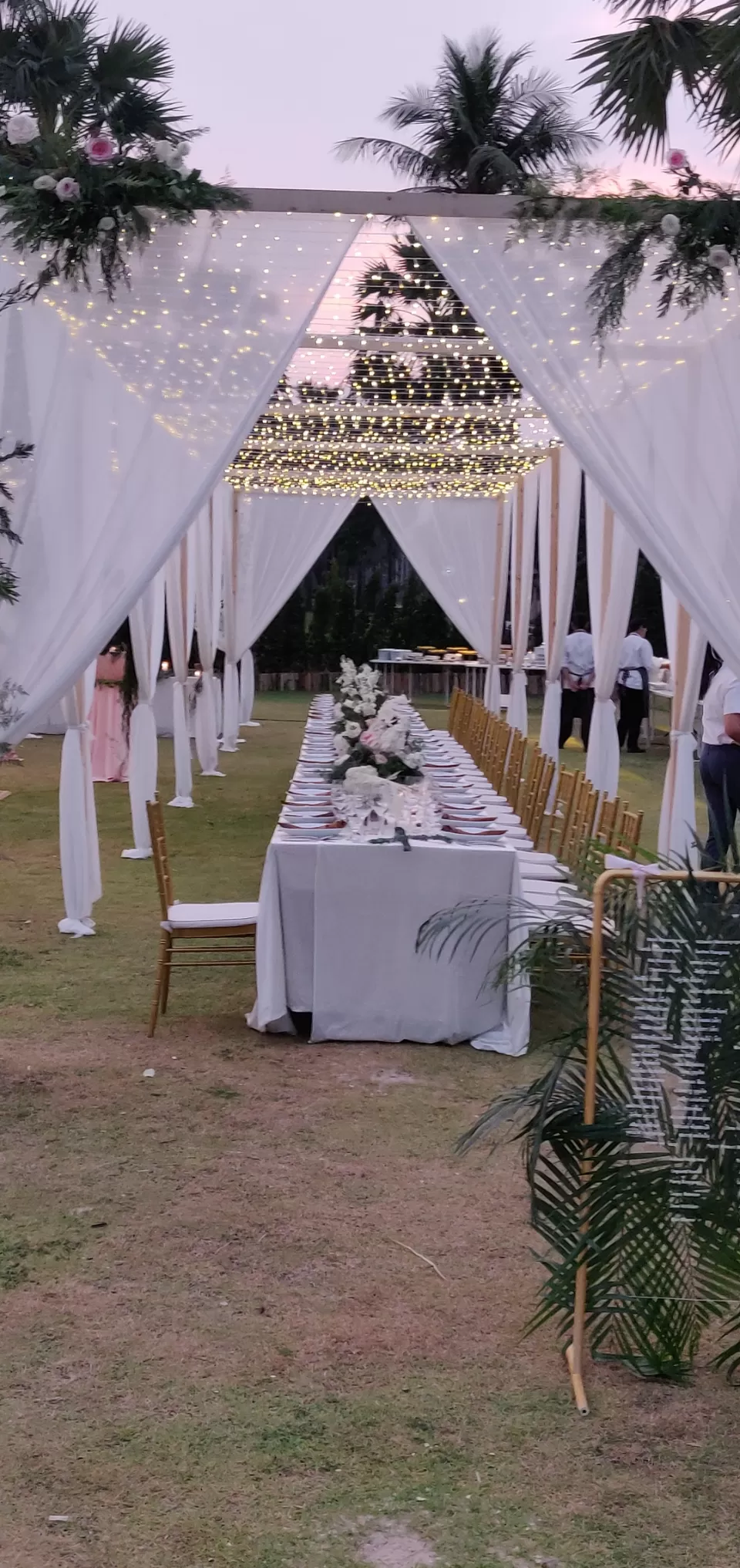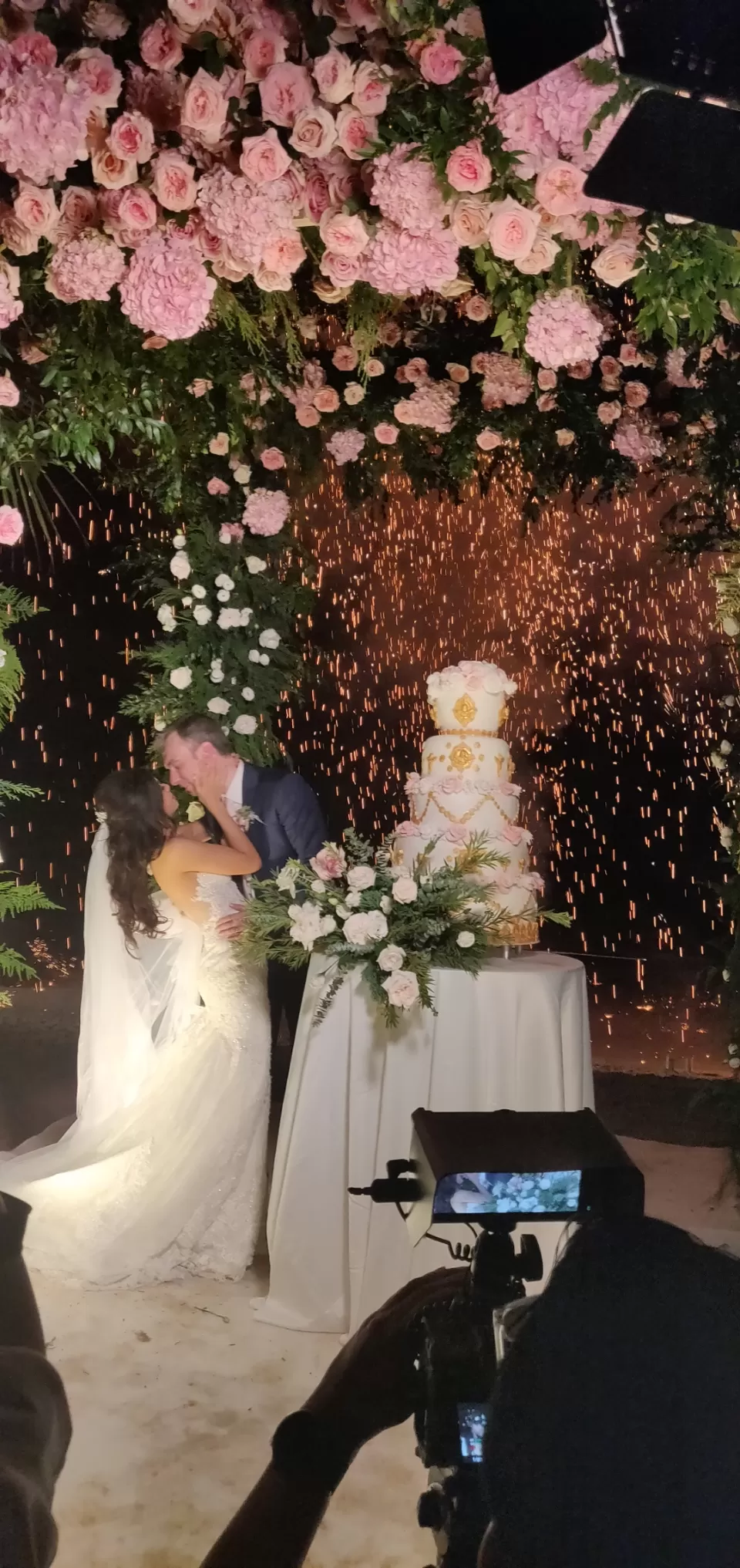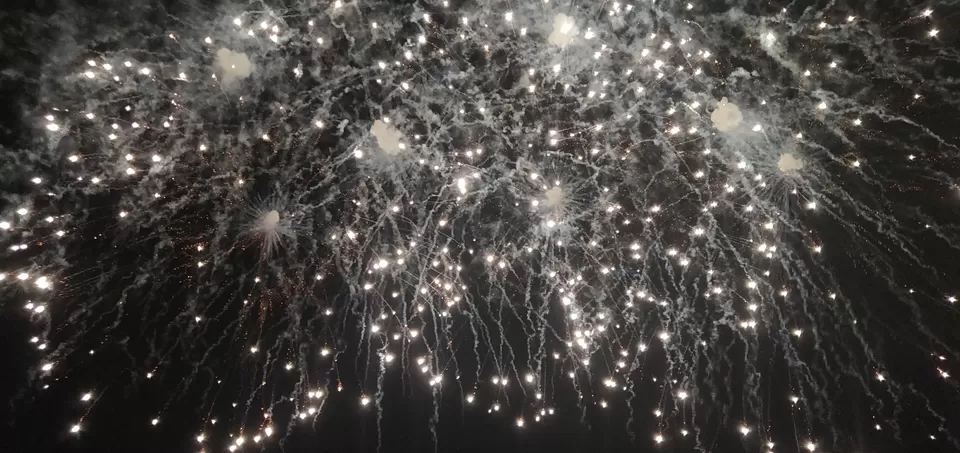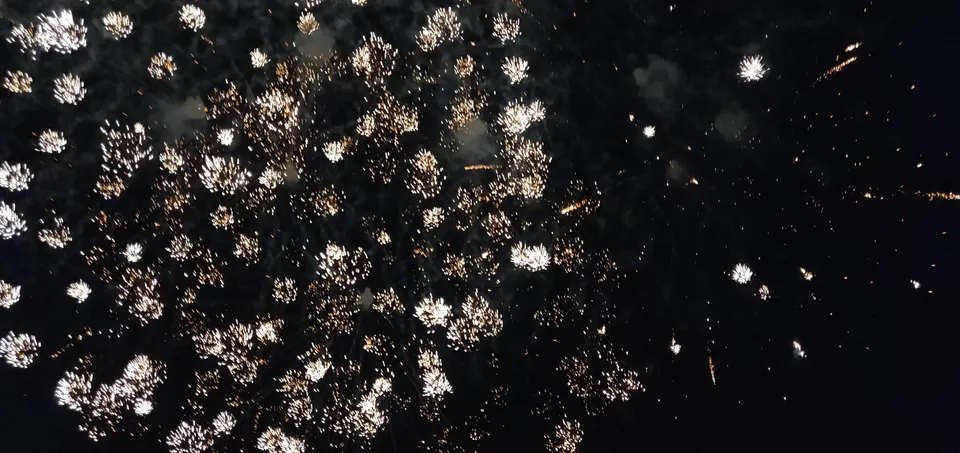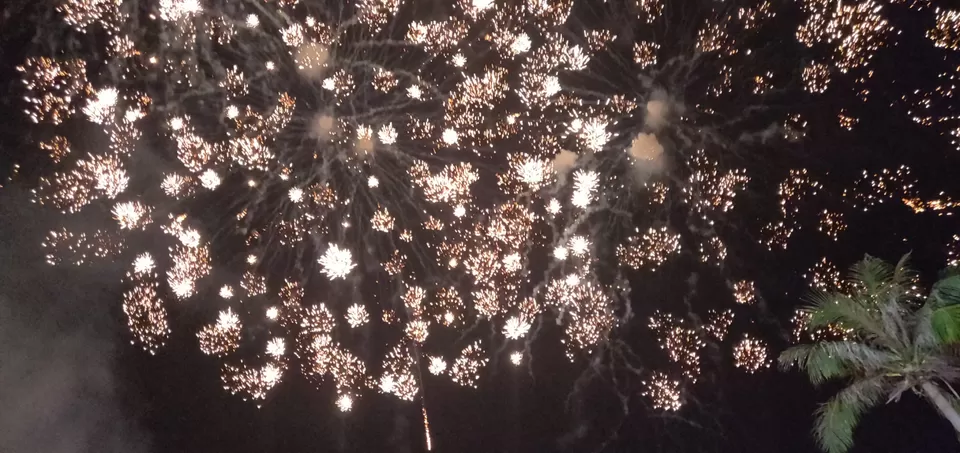 Finally the refreshing and the trip with lots of first came to an end, but not before I promised myself to come back again soon and even get my kids along.
PS: I found out during my trip that if you booked the Pvt taxi, show tickets, spa, speed boat tours on Klook app, you could actually save a lot of money. Which we did. But not from the word go. So anyone and every news reading it, please do check it, I am not marketing for it, but just sharing my experience.
Happy Travelling.
(Please feel free to drop in a message if you have any query).