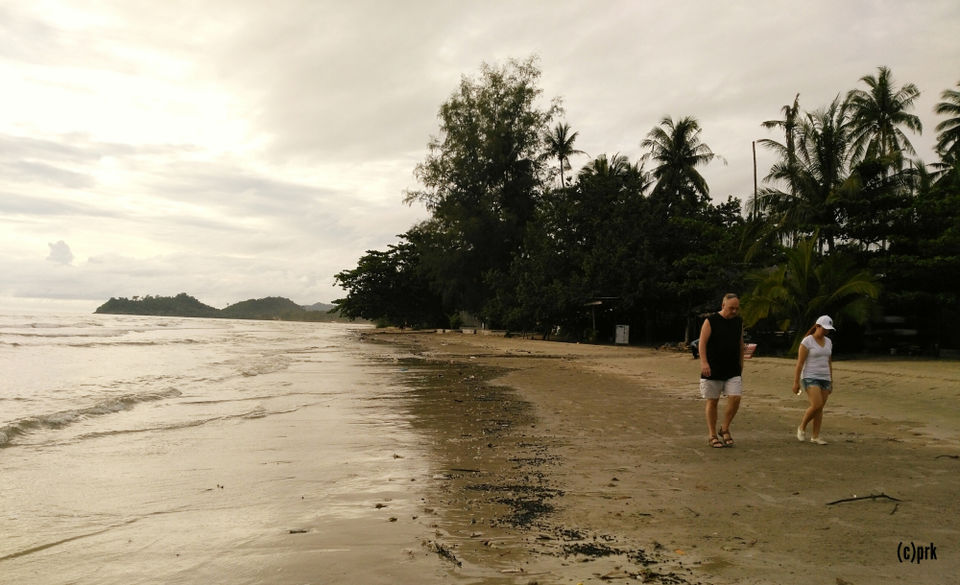 Ko Chang is a beautiful and enchanting island in the Eastern part of Thailand. We were here in July, so, lush green landscape, not too crowded and had we had the time easily could have spent 4-5 days exploring and relaxing. The western side of the island has most places of stay and also the beaches. This is the biggest island in Eastern Thailand and is a part of the Mu Koh Chang National Marine Park.
Getting Here : There are buses/minibuses from Bangkok or Pattaya which will get you to the island. Check with your hotel if they book the tickets for minibus which will then include pickup from hotel to ferry pier at Trat, ferry ride and the same minibus will drop you off at the hotel in Ko Chang.
Things to do at Ko Chang:

1. Beach hopping, best way is to hire a motorcycle and drive through the island. Just vegetate at the beaches or go snorkelling.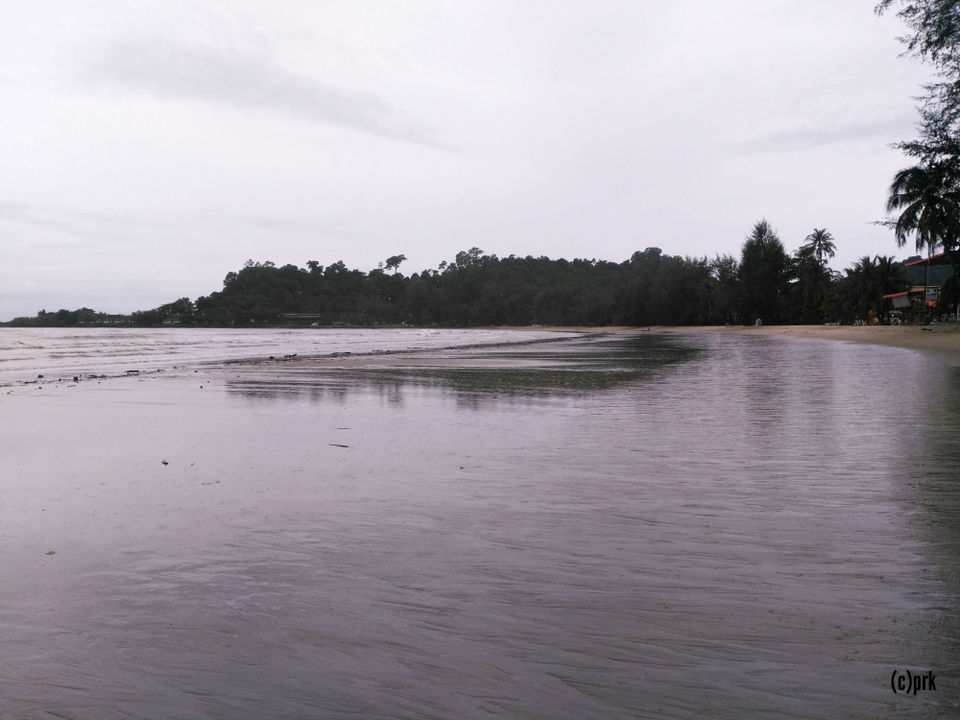 There is a single main road circling the island. Hiring a motorcycle (hotels have them) and hopping from beach to beach is the best way to explore this island. There were motorcycles for 200/250tbh for hire for the day. Gasoline is sold usually in small sheds, did not see a petrol bunk as such, so look out for them. The gasoline sold is graded as 91/95 etc, either one used for motorcycles, so check with the rental person what to use.
We covered the beaches on the West side of the island, Klong Prao beach and then headed south to Lonely beach which still has that backpackers vibe in it. Later we were at White Sands Beach as we wanted to spend the evening here.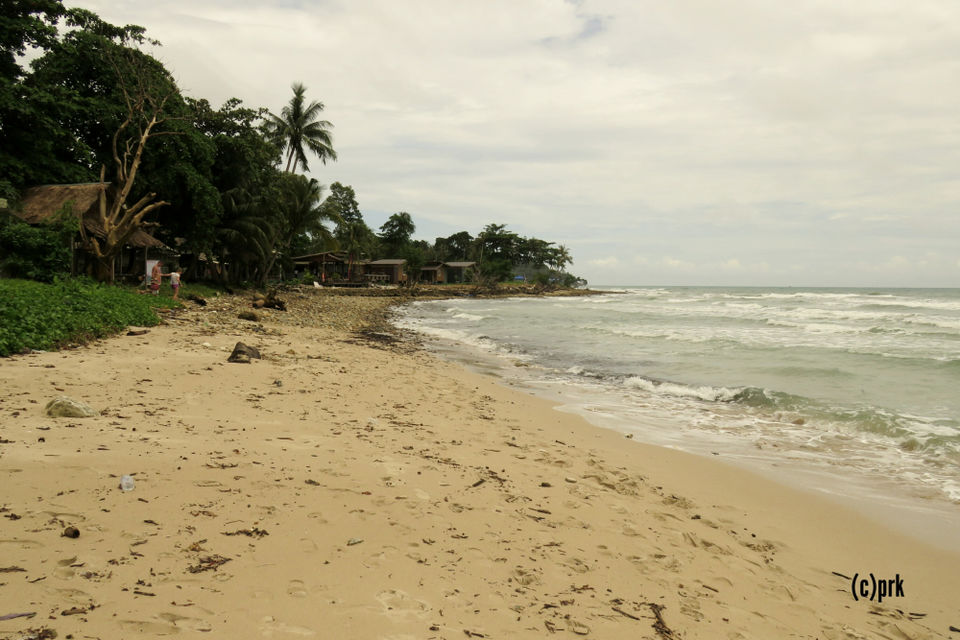 Beaches were moderately crowded, water was clear although beaches had little bit of seaweed washed in, waves were not strong though it did rain some. Enjoyed playing in the water at all the three beaches, strolling along one end to the other end of the beach and then savouring the delicious thai food served at the beachside restaurants. One thing that is good about Thailand beachside restaurants is the food and drinks costs more or less the same as within the city.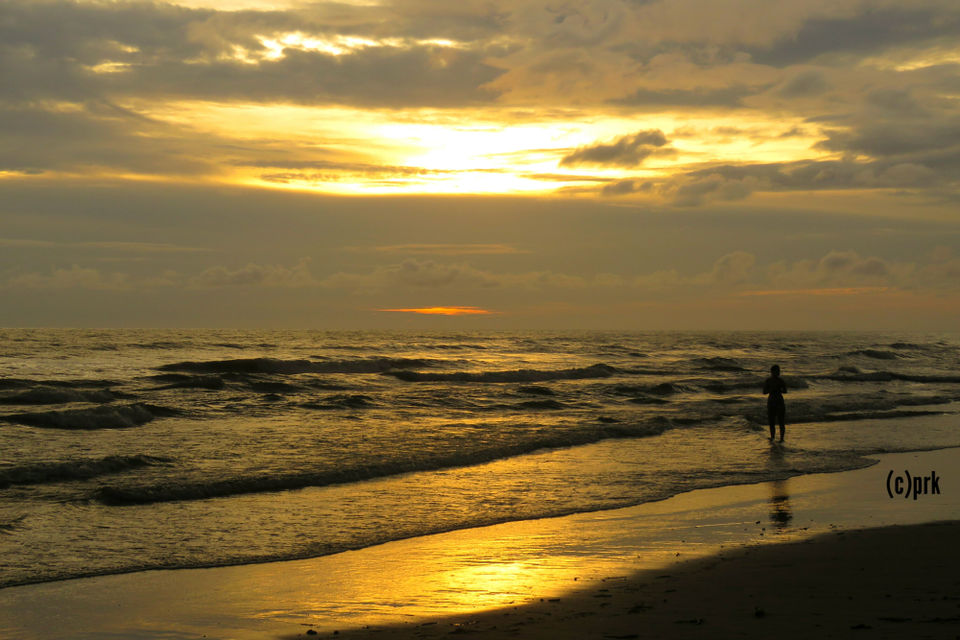 2. Island hoping tours. The famous island hopping trip here are called the 4 or 5 island trip covering Ko Rand and surrounding islands, Ko Wai. Ko Klum and Ko Laoya could also be part of the itinerary depending on the tour package. But the season for island hopping is from Nov-May. There were no trips the day we were here. But if the sea if not too rough then there are trips scheduled so check it out. Another day trip one could do is to Ko Kut which is also a very beautiful island. Again direct speedboats from Ko Chang to Ko Kut is only between Nov-May.
3. Trekking and waterfalls. There are several waterfalls and viewpoints to which you could hike up to, Klong Plu, Nang Yom, Kai Bae and others.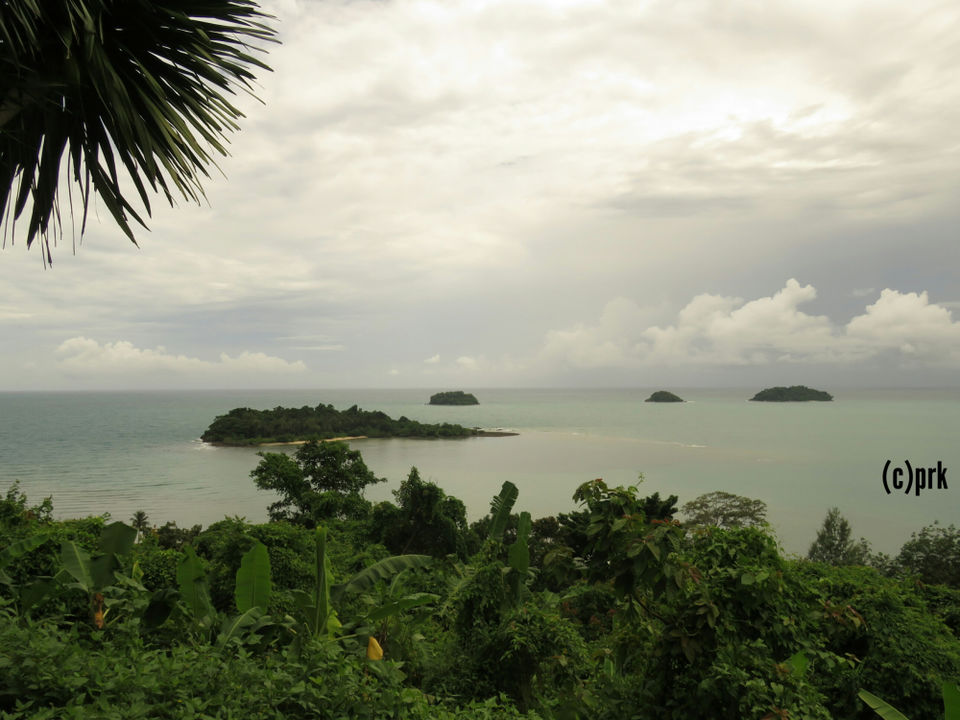 Totally worth considering Ko Chang as your island destination in Thailand on your next visit.