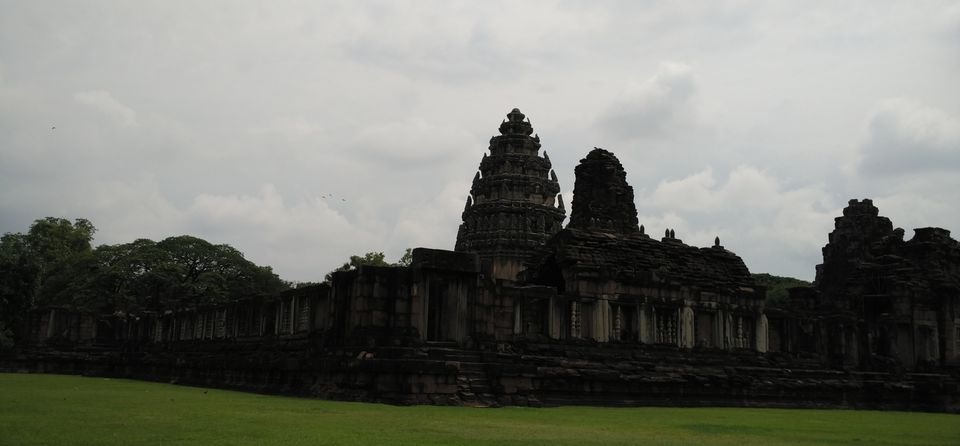 Phimai was my next stop in Thailand, after visiting the bygone capital city of Ayutthaya. This ancient town of Phimai, located in the north-eastern province of Nakhon Ratchasima (or Khorat), was once a part of the mighty Khmer empire of Angkor (present Cambodia) and marked its territory in the western frontier. To portray the grandeur of the empire, the temple of Prasat Phimai was built there in as early 10th century about the same time period of Angkor Wat. The temple which was under ruins, is now somewhat fully reinstated by Thai govt and opened up for the tourists as Phimai Historical Park.
To get to there one has to take a train or bus to Khorat city, from where there are frequent buses connecting to Phimai. There are two trains daily from Bangkok to Korat that runs through Ayutthaya. I decided to catch the mid-day train from Ayutthaya, so that I can reach Phimai before nightfall. I suppose taking the train to would be the best option as it gives a very pleasant travel experience. The fellow passengers who were are all locals, were a bit curious and quite amazed to see a foreigner in that train to north-eastern part of Thailand which hardly sees any foreign tourists. They tried to indulge in small friendly talks in thai language to which I kept responding back with a nice smile as most of the time I couldn't really comprehend what they mean. They also alerted me when my station came closer as train was heading further north and stops only for few minutes in Khorat. From the station, I was guided by the officials there to take a motorbike taxi to bus terminal #2 which was about 3 miles away. The bus to Phimai was readily available there and departed nearly after 30 mins of waiting.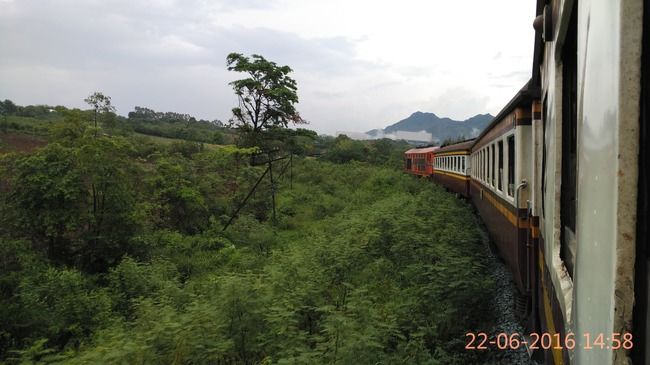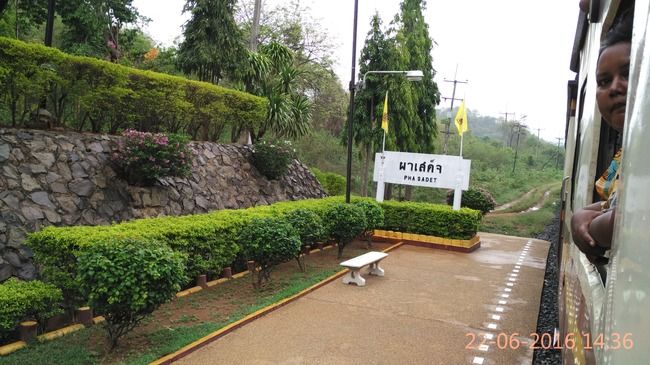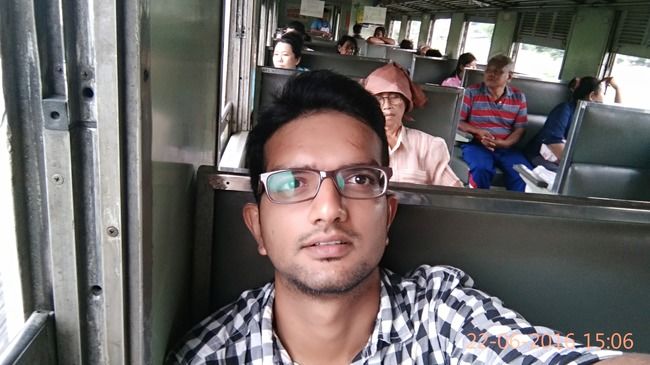 The next day morning I visited the Phimai Historical Park. The park itself is located right in the center of the town just a few blocks away from the guesthouse. With 100 bhat entrance fee you get a water bottle and a pamphlet with details on the architecture of the temple complex and short history of the temple which would be very informative for a self guided tour. The temple which was initially built as a Hindu shrine must have been later converted to Buddhism just like Angkor Wat. Someone who had already visited Angkor Wat in Cambodia would recognize it's striking similarity in the built style with that of Prasat Phimai but this one is in a much smaller scale. The temple itself wouldn't take more an hour to explore, but I spent some good 2-3 hours, walking around the temple complex and relaxing in the grassy grounds of the park around. The whole time I was in the park, there were hardly a couple of dozen tourists visited and most of them were locals.
After about 2 hours, which was more than I had expected, the bus finally reached Phimai only after nightfall. I quickly got down when the bus stopped near clock tower in the town center as I knew that my guest house should be nearby there. I had totally forgotten to save the address of guesthouse this time and thought would be having a hard time finding it. But to my surprise the very first person I had enquired about Boonsiri guesthouse guided me to the lane where it was located and not more than five minutes by walk I reached the place. Then I told myself, "now that's the magic of a quite little town with friendly neighborhoods, you are never gonna get lost even without a proper address".
The guest house was run by a Chinese family and the host was an elderly Chinese lady who hardly spoke any English. Her son or might be grandson was the only one who knew English, but he was not available there. Initially I felt little uncomfortable to stay there as none of them spoke any English. Adding to that, I realized that I was the only guest there that time and I was given a big dormitory room in which I had to stay all alone and it really felt a kind of spooky. I quickly got re-freshened and got out of there to check out the night life of the town.
It was already half past nine and as I walked towards the town center I could hardly see any traffic on the roads now and most of the shops were already closing up except for some food stalls in the night market. After a quick dinner there I went down to the bar around the corner of town center opposite to clock tower, for some beer. It seems to be the only bar in town and also a decent one. Earlier when I got down from bus I saw some foreigners in there but now they all had left and I was the only customer in there too. After a couple of beers and some friendly chat with the bar tenders, who also didn't speak any English, I decided to call it a day and walked back to the guesthouse for a good nights sleep.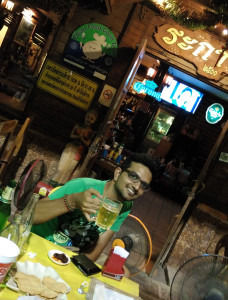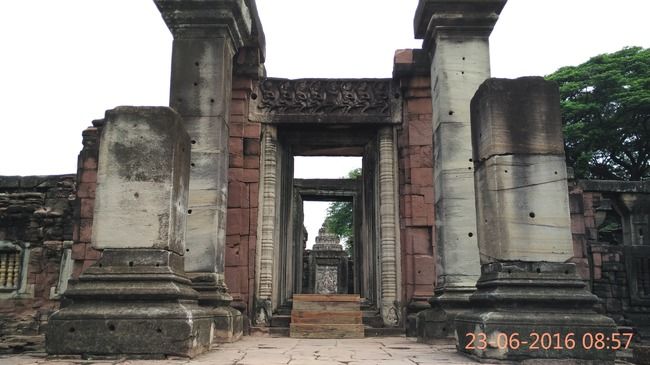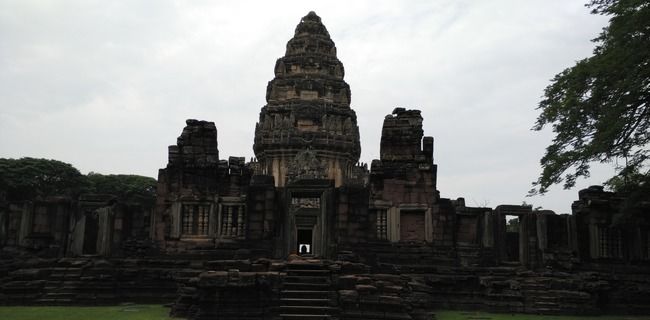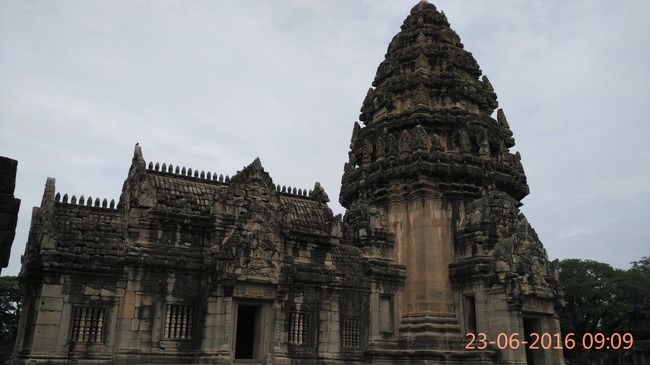 After lunch, I took a bicycle tour to the country sides of Thailand. Located at about 2 miles outside the town, Sai-Ngarm is the oldest and largest Banyan tree of Thailand. Belonging to the species of Sweeping Banyans, Sai-Ngarm has swept over an entire park about half a size of a football ground making a perfect tent out of it. A visit to there would simply sweep your mind away as you admire its splendor while walking through its hundreds of pillared trunks. After roaming a bit along the country sides I went back to the guest house for some rest, with an authentic thai coconut ice-cream I had gotten from the town center. The same guesthouse which made me feel a bit daunting last night, now felt like a perfect sweet home.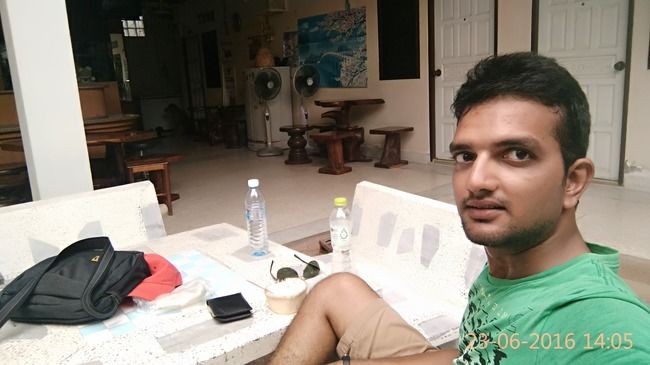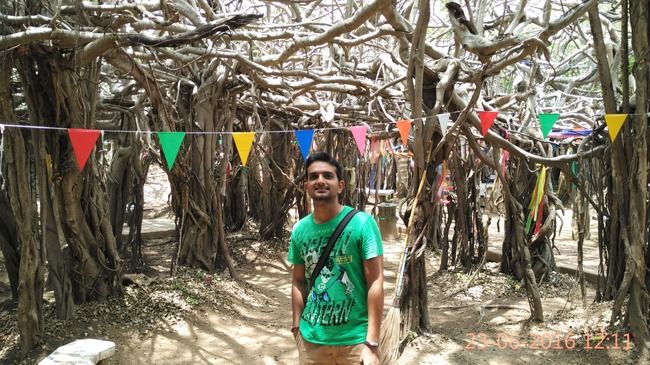 Later that night I was also able to meet up with the foreigners in the bar (the same group I had seen the day before when I reached Phimai) whom I had initially mistaken as tourists. They shared their stories of how they landed in Thailand and settled down there. Obviously Thailand with its magical charm and hospitality is the perfect choice for westerners to retire and settle down without much of a fortune in hand.
Cheers until next time :)
This blog was orignally published on 'mytravelhustle'
Frequent searches leading to this page:-
Thailand trip plan, travel packages to Thailand, Thailand vacation packages all inclusive, Thailand local tour packages, Thailand packages with Atlantis, Thailand tour package veena world