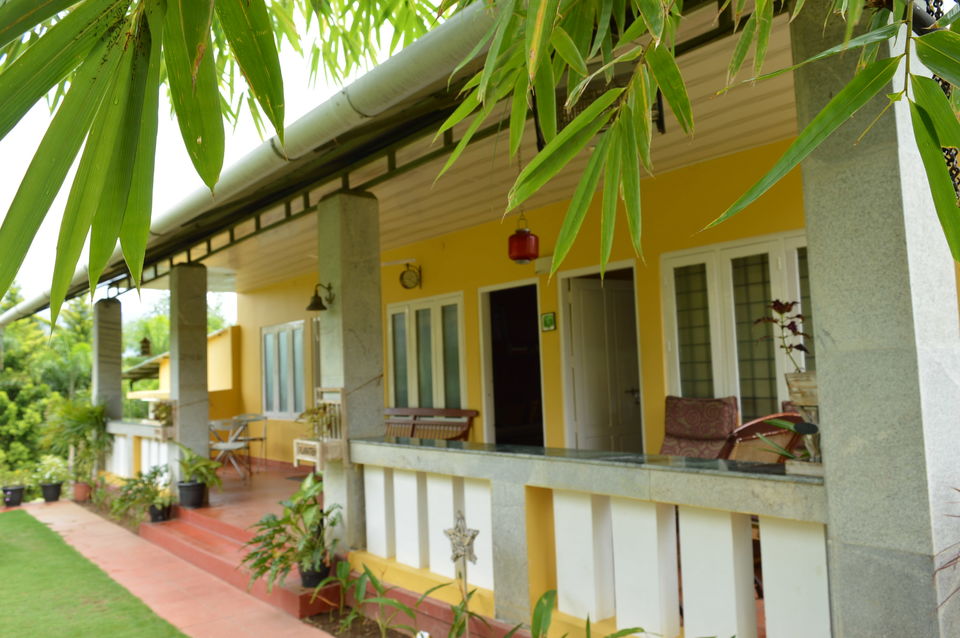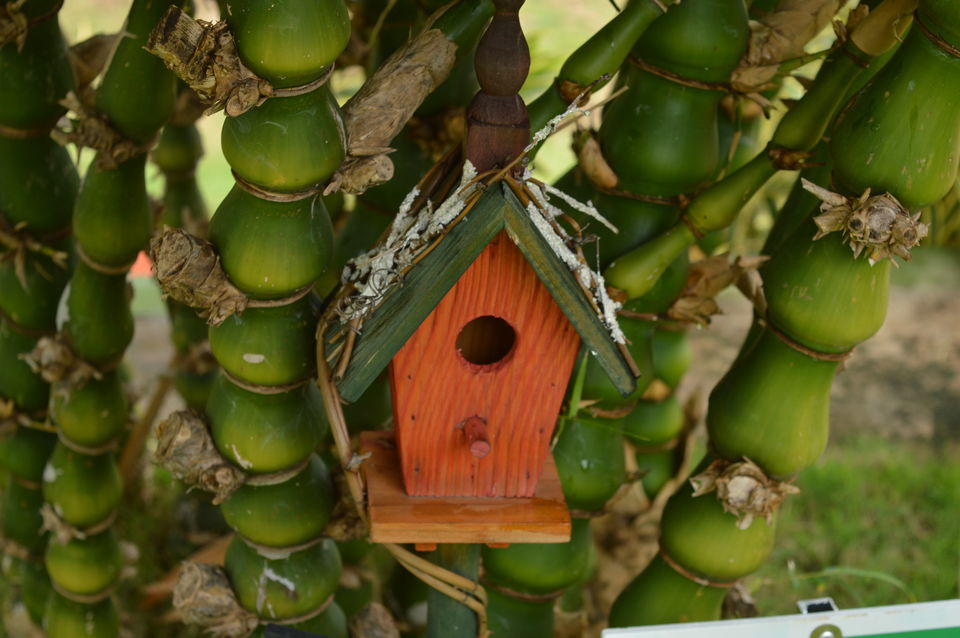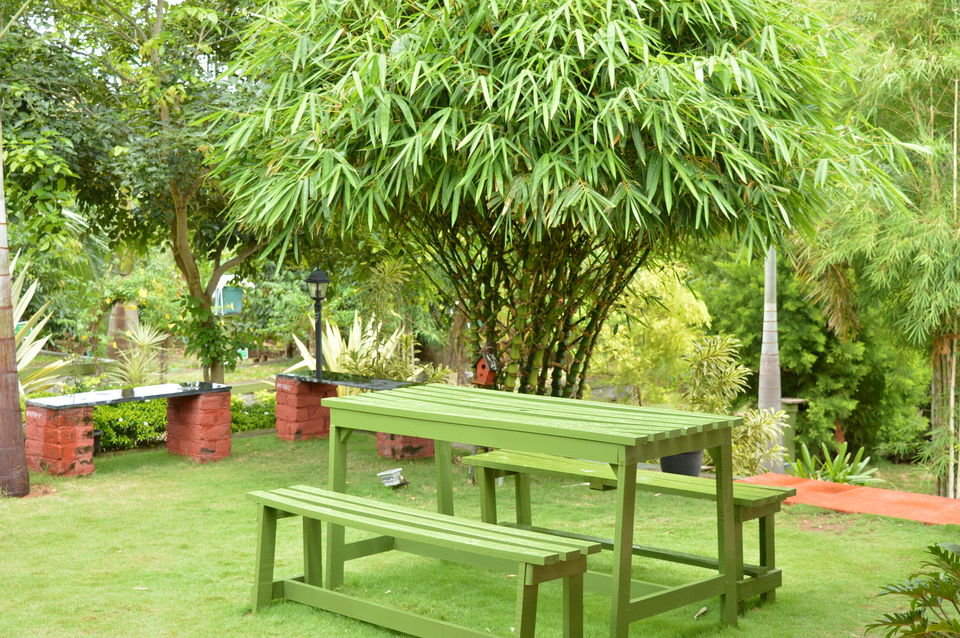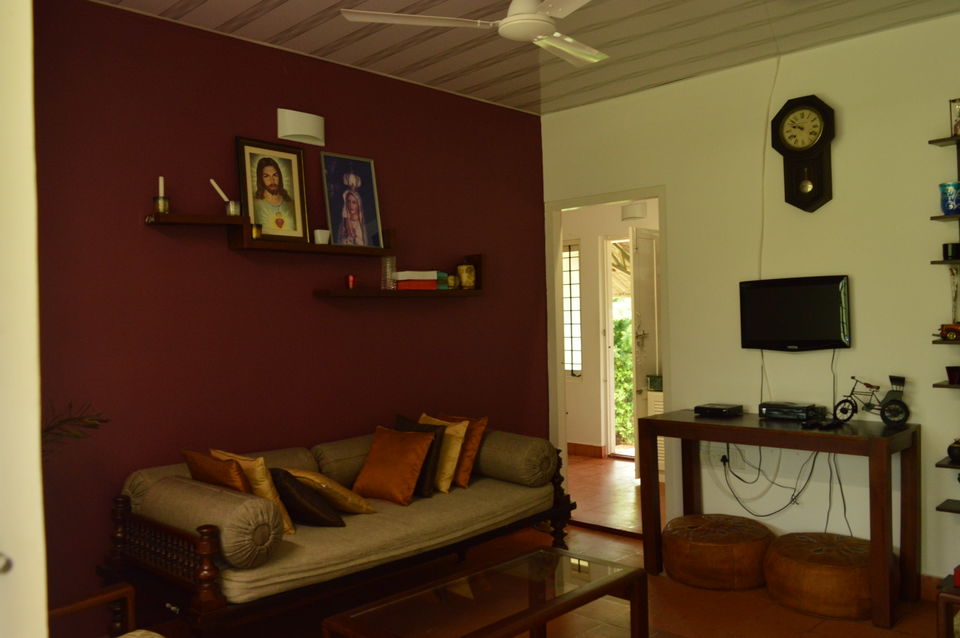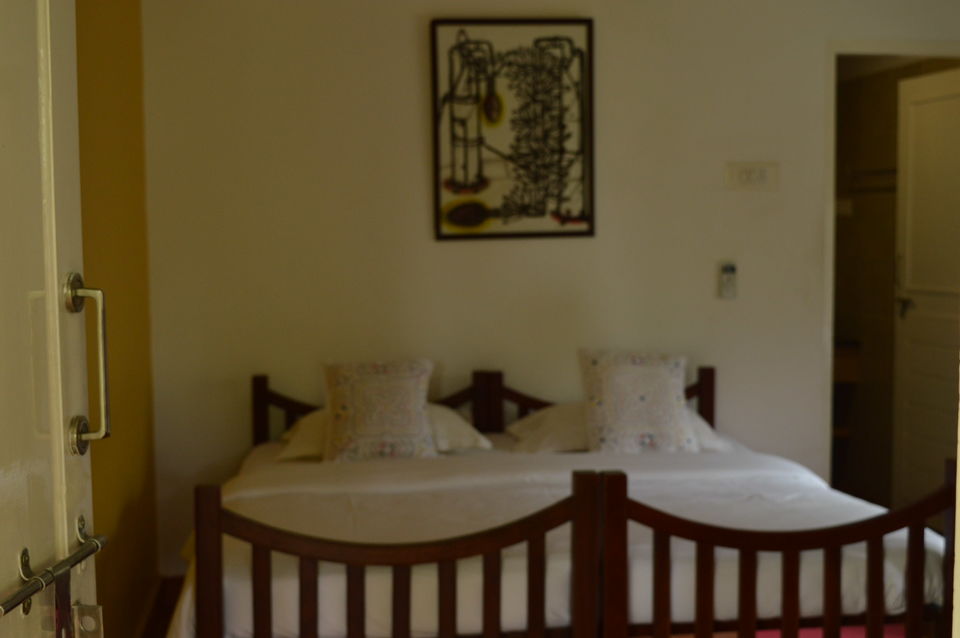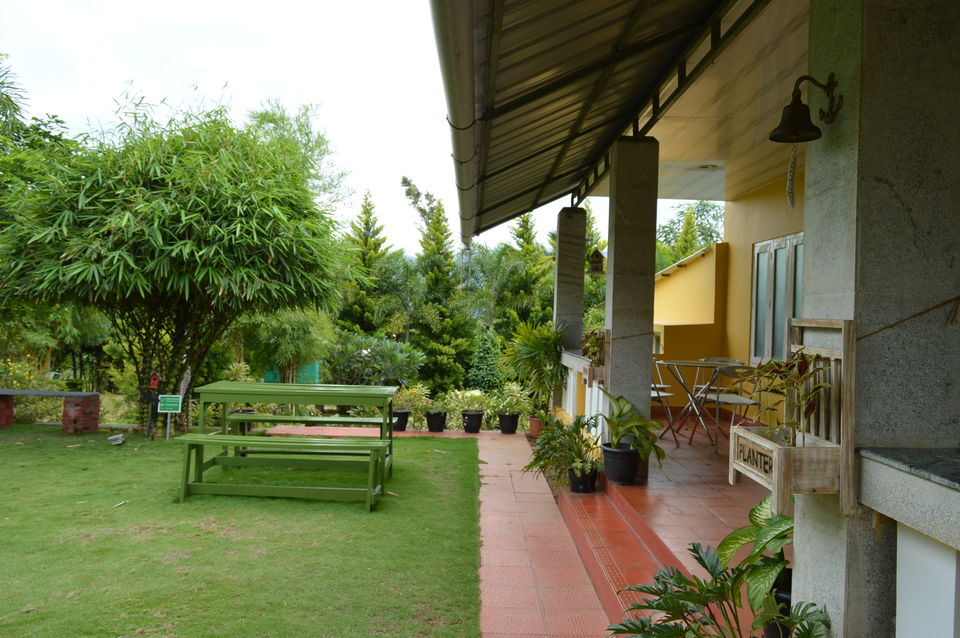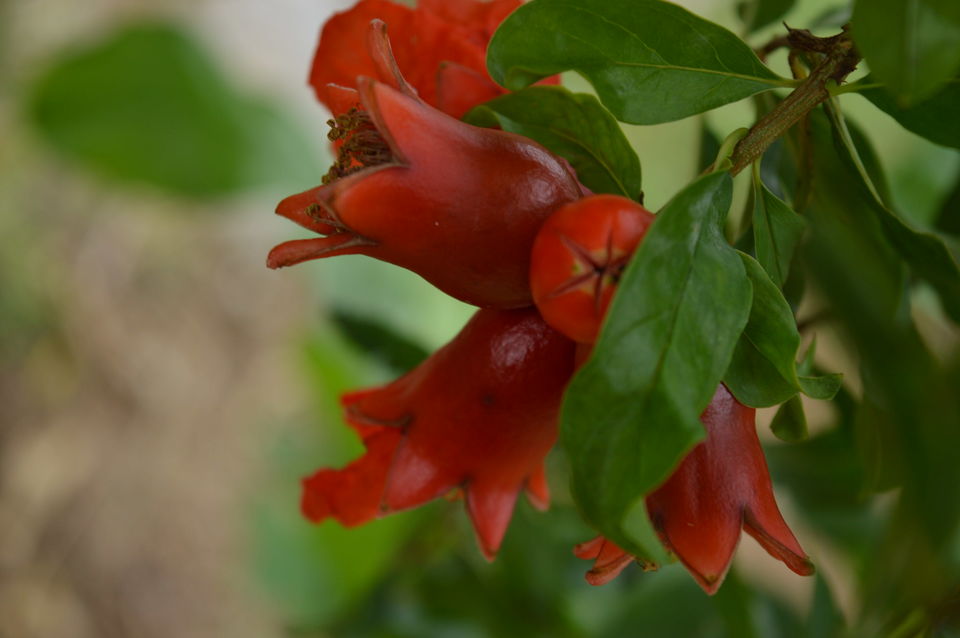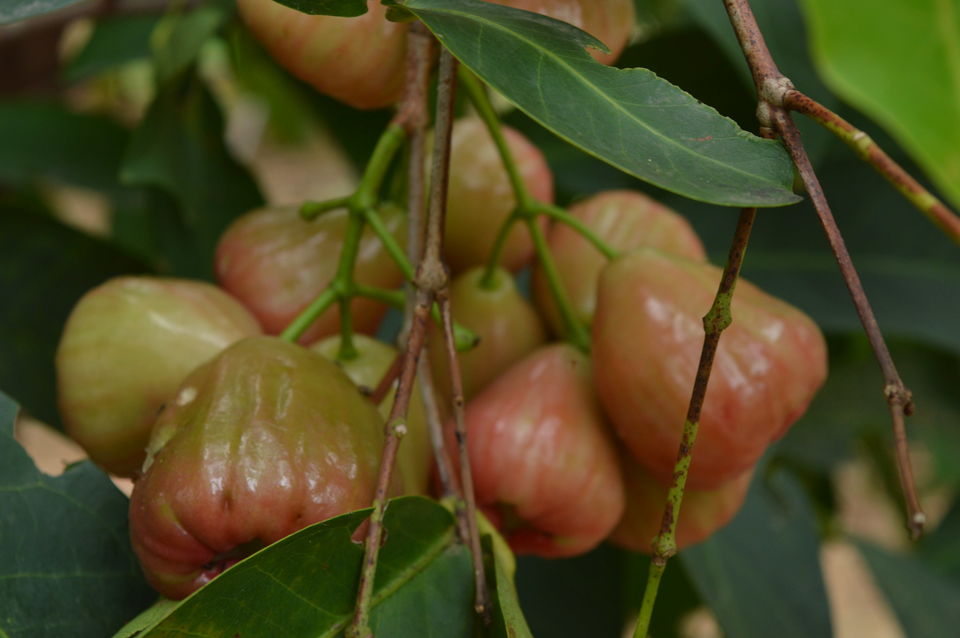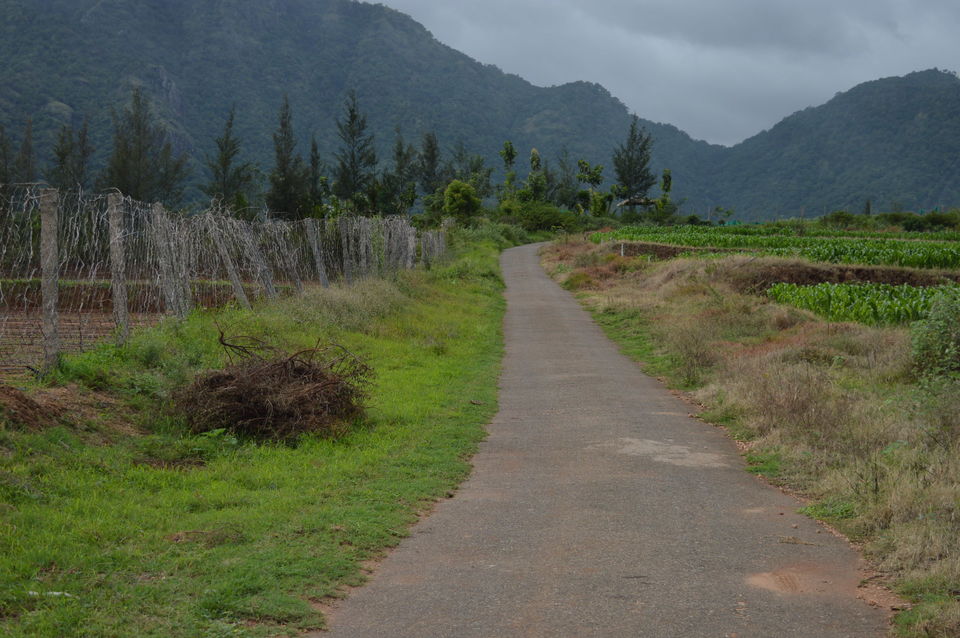 Now how did I land up here!!! Thanks to some informative websites (Pun intended) I booked this stay thinking it was located in Thekkady, Kerala. When we started off from Munnar , our driver informed us of its exact location. With some initial hesitation , we decided to stick to our plans and visit this place..and we weren't disappointed.
Harvest Fresh Farms, is a huge estate growing organic pomegranates , passion fruits (Something that i saw for the first time!) , coconuts (Sweetest ever!) and other fruits. Their major produce being pomegranates.
Amidst the farm is a cute little farm house consisting of 1 common living room , kitchen (where you can cook your own stuff provided you have supplies) and 3 cutesy bedrooms. The farm house looks straight out of an old English Movie with a wooden bench in the courtyard, a small well manicured lawn and chirping birds all around. Dinning area is set up in make shift tent in the backyard. All the rooms are clean , cosy homely and tastefully decorated with modern bathrooms. 
The manager is more than happy to give you a tour of the plantation which is an amazing experience. And no sign boards of no plucking fruits and flowers is a relief!!! So what more! you get pluck the freshest of the fruits organically grown by your own hands. Kids would definitively love this part of the walk!
At the end of the property , a watch tower is built which gives amazing views of the farm and the nearby areas and mountains. The plantation has a herbal garden. A walk through this patch early in the morning is said to cleanse all your systems!
The plantation grows some of the juiciest and sweetest pomegranates I have ever tasted. The welcome drink needless to say is fresh pomegranate juice! And served with every meal on request.
The food is homely and made to order. The chef and the staff there are extremely friendly and accommodating.
They have a jeep and a few bicycles which they are happy to lend to the guests for a ride.
All in all a welcome break from the mundane hotels...A stay on this farm is all you need to take you hassles away...!