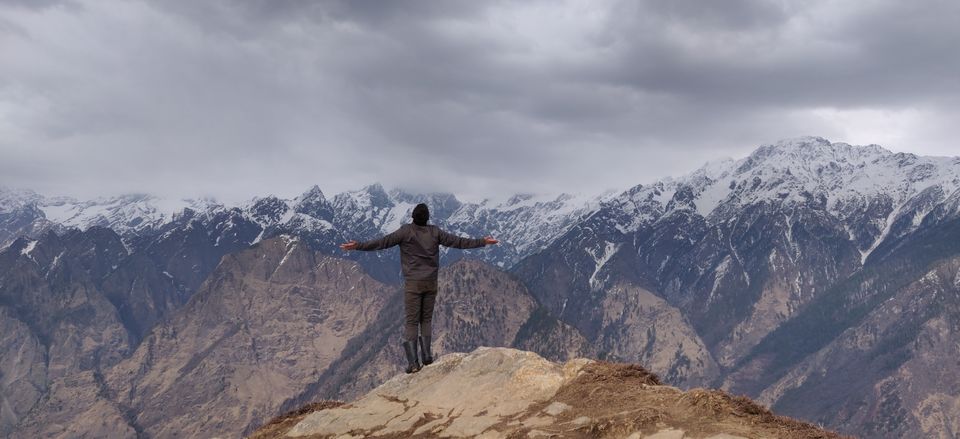 A place almost equidistant from two busy capitals, Jaipur & Delhi, having thy own touring features, Alwar is my current home in the North for past one year.
Onboard the Fiesta:
By train it took me around 3hrs to reach my friend's place and where our Self-Drive Car was delivered exactly at midnight. We cought a couple of other friends on the way, fueled up the vehicle and off we go at 2:30 a.m.
Okay. After 'Stuck-in-traffick' moment for 2 hrs at the very outskirts of Delhi, we reached Rudrapur by 9 in the morning.
Stayed up all the night, mates we took a 4-5hr long nap at another friends place and started climbing the Shivalik ranges by 2nd hour of the noon.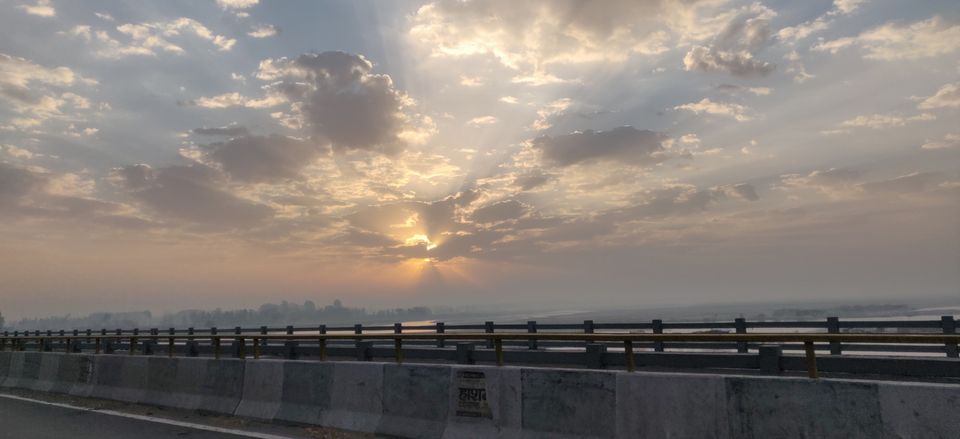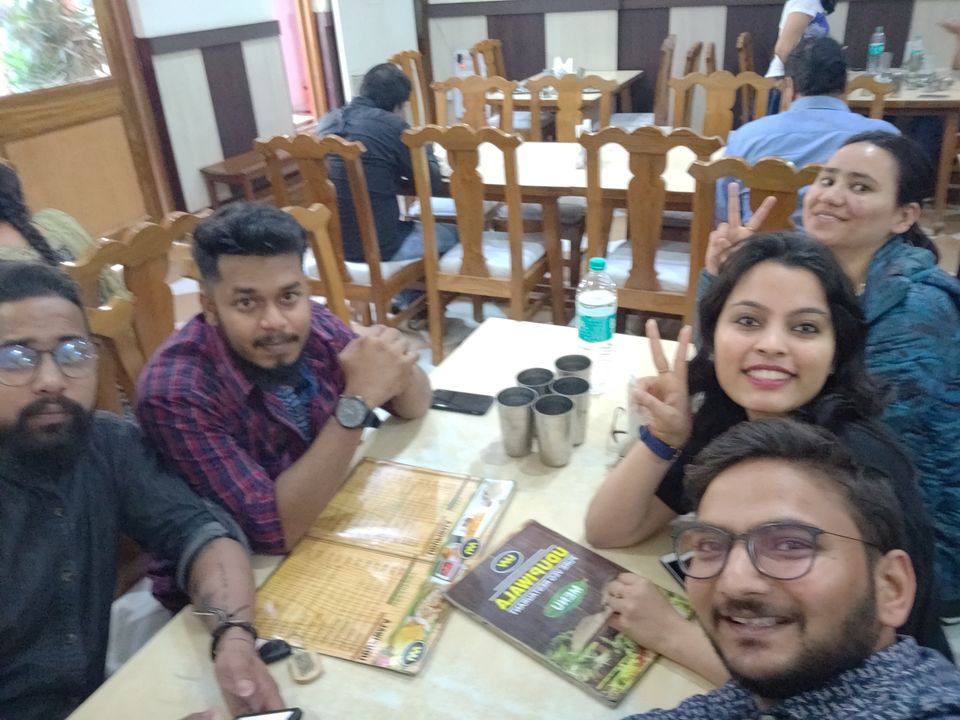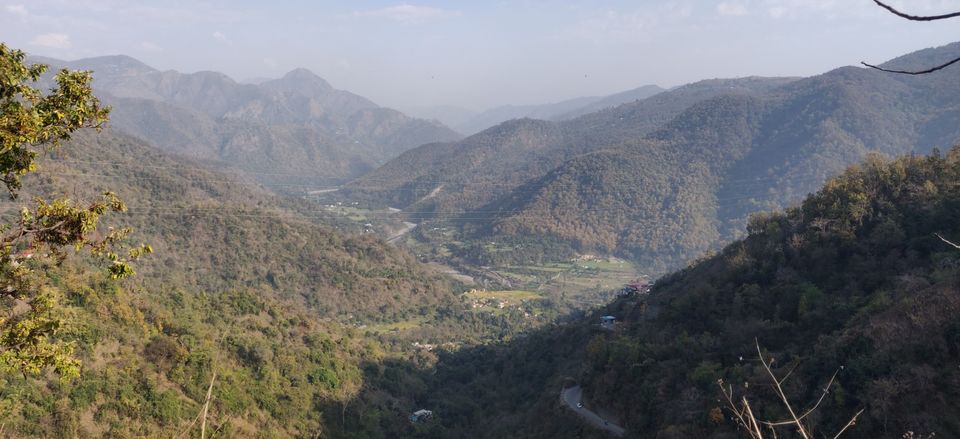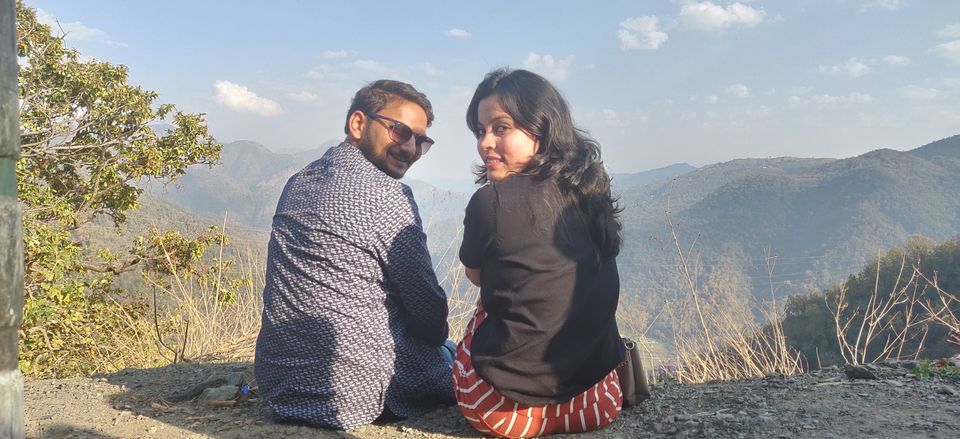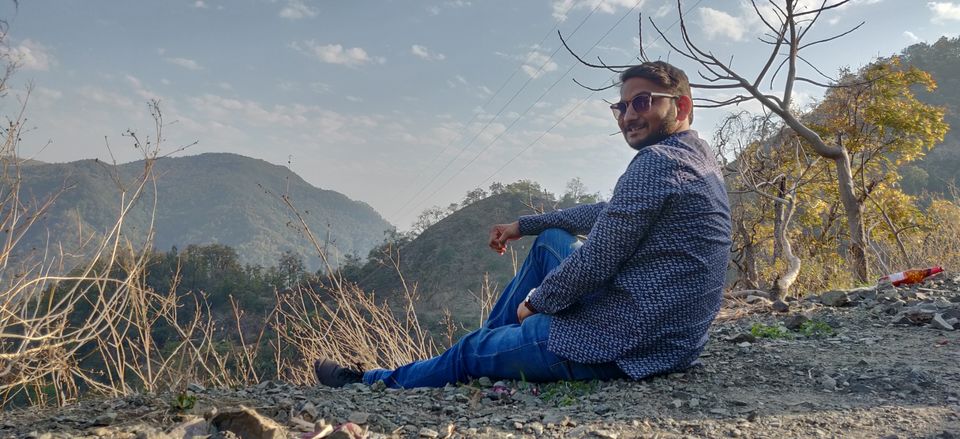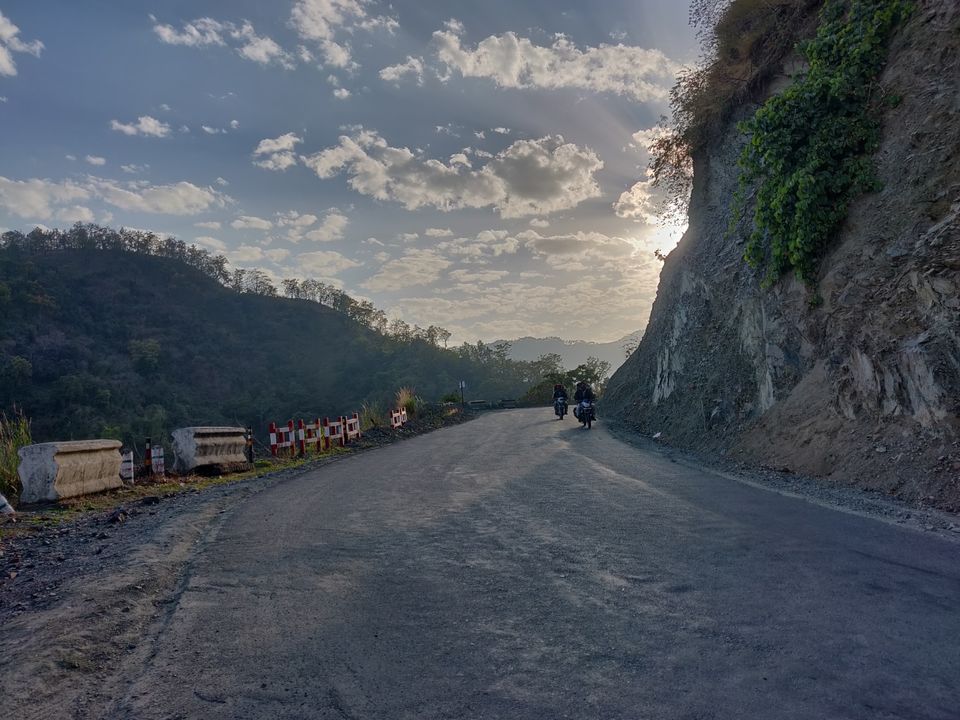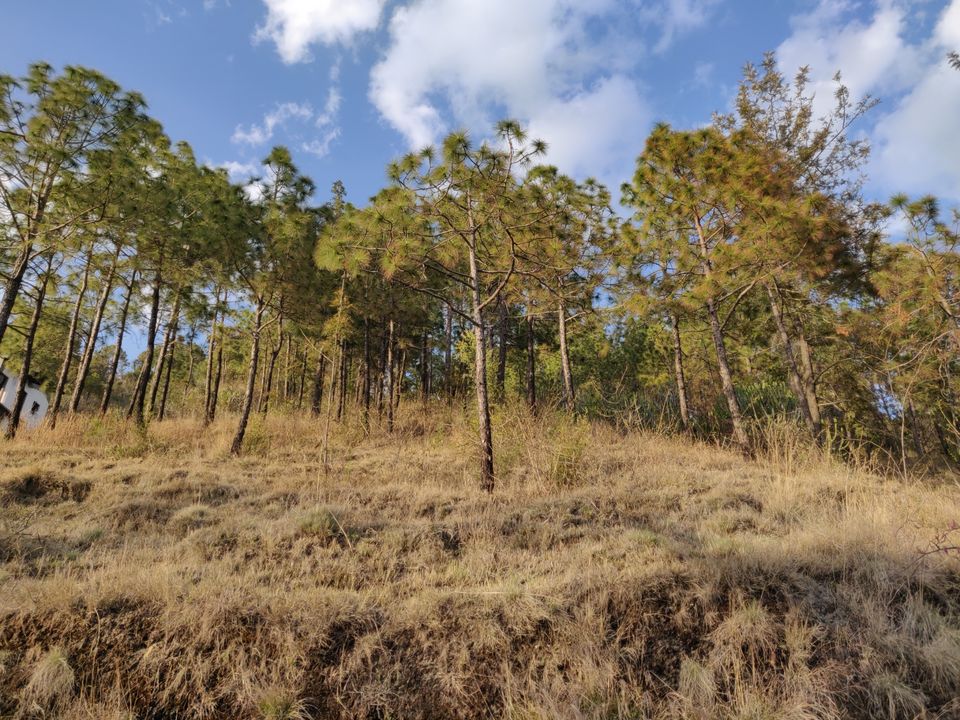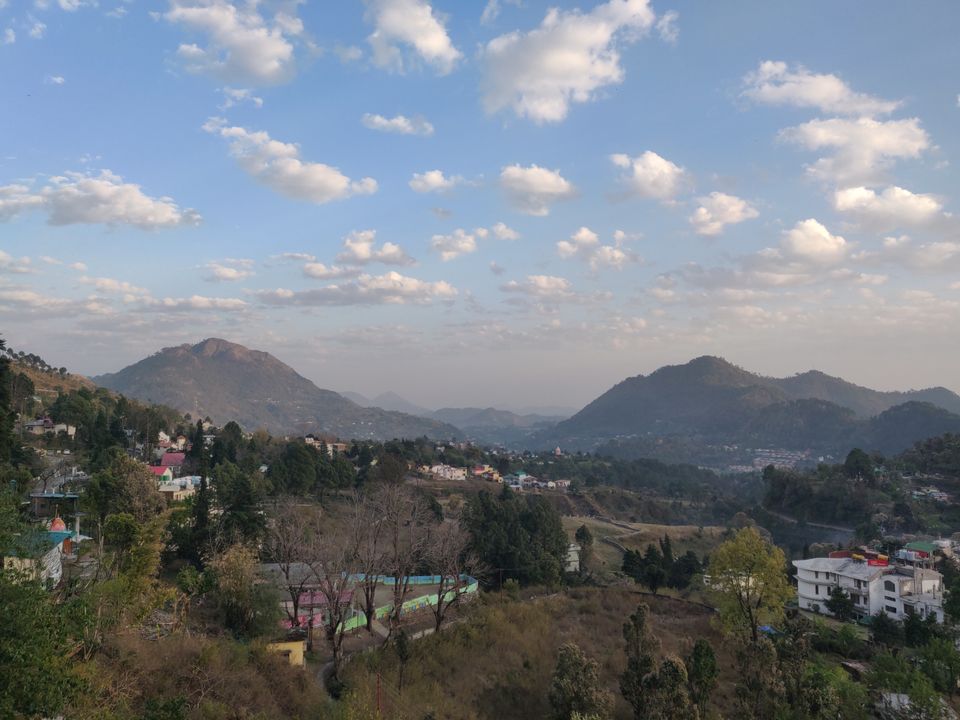 After feeding the day long empty stomach with some southern Indian food at Udupi Hotel at the feet of Shivaliks, we stopped by the curves of the Shivaliks and the sun was kissing it's peaks from far somewhere in the deep blue sky.
Clicked a little of nature's art into the camera, none of us would forget the memories though.
Thought of a halt at  Ranikhet that night. Around 9:30 we reached Ranikhet. Unlike the other cities, here in Himalayas the day ends by the eve. None of homestays/cottages were up that time. However, the UKTDC advised me not to travel in night time, we had no choice. Continued our journey, 10:30-Dwarahat, 11:30-Karnprayag, Auli was about 3-4 hrs from there.
Past midnight, the real adventure began. We crossed the Alaknanda River, the road then started following the river in it's opposite flow up into the Nandadevi Ranges. One side a deep valley & river and steepy  loose mountains to the other which would colllasp any moment without any prior notice. Dark Midnight's drive and terrible stories about the place made it even more thriller.
Around 3:00, only the Satan and wild animals would have been patrolling the valleys, we were moving forward holding our breaths. "God Save Us", my friend was chanting along the way. We arrived at a place called Nandprayag and forced to stop by a landslide ahead. Witnessed the feeling of a lone wolf, frightened to step outs the vehicle and look for alternate way. "Mother Nature, Give us the courage", I whispered to myself and got off the vehicle. It took another 10mins to clean up the road enough to ensure the vehicle to move ahead.
The air had lost all it's heat way back at my home (Alwar, in Rajasthan), every inch felt like a mile, yes it was my first trip this far in the north.
We reached Joshimath at the dawn, 4:00a.m., silence in the air, no motel was awake, sleepy heads around, I was afraid of the patrolling dogs outside the only hotel where reception lights was glowing...
Into the heavenly abodes!
Finally, we reached our destination. Joshimath is town base for Auli. Checked out at 10 am and started the ascend to snowy peaks of Nandadevi Ranges.
Haven't heard of anyone returning from heaven to tell how it looked but for Travellers like me, Auli is no less than what it felt like to be in heaven.
On the way to Holi Badrinath Temple  there is this place named Auli. Having a common stature of 9000 feet, this might be only place for tourist for a decent promenade.
Dim slants of the Nandadevi and Mana Parvat (Indo China Border), Shiny sylvan peaks and well spread deodar trees, and the sparkling peaks at the sunrise and sunset makes this trek a real ordeal.
We could trek around a kilometer that day. Numb and stone cold, bonfire , a little music and a pint to clear the throat was the only vice.
That night we camped at -4°C. The warmth of a sleeping bag was at rescue merely for a reason, but having such experience itself was heartwarming.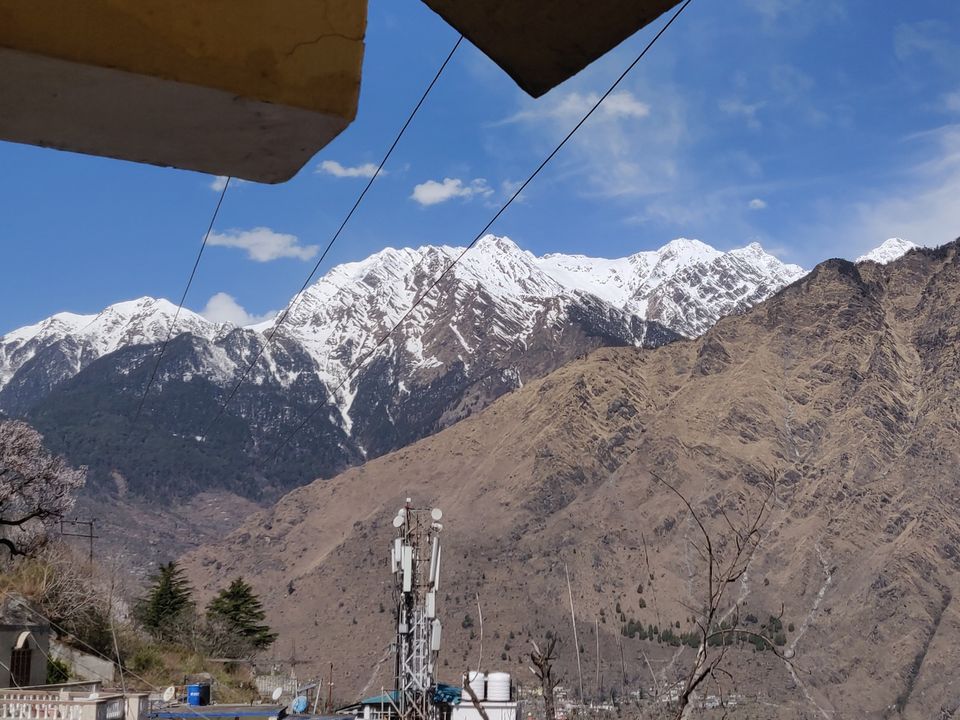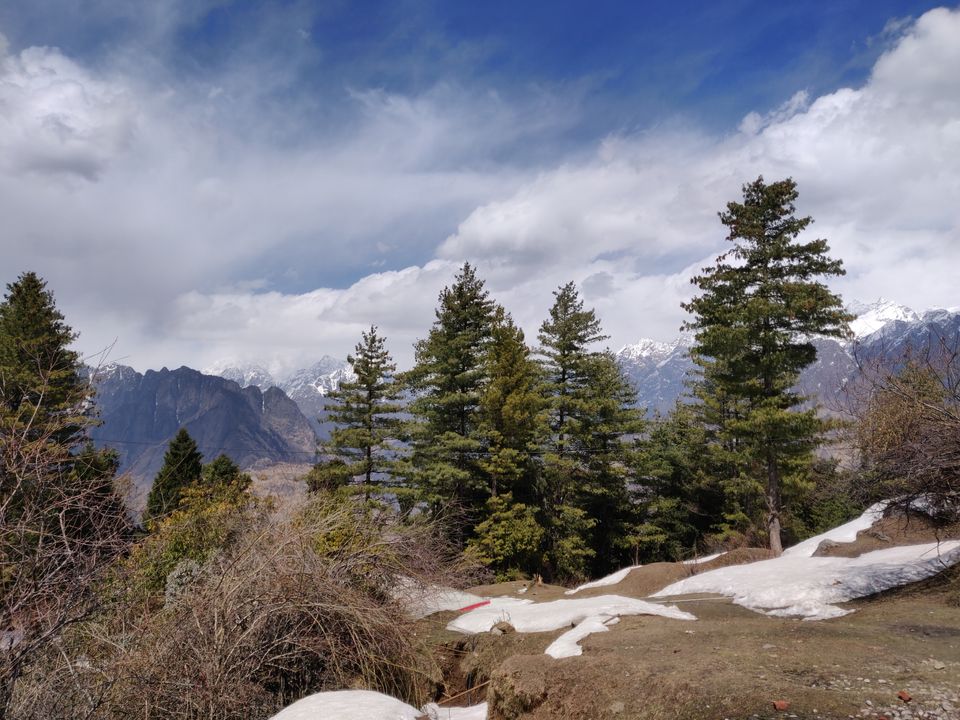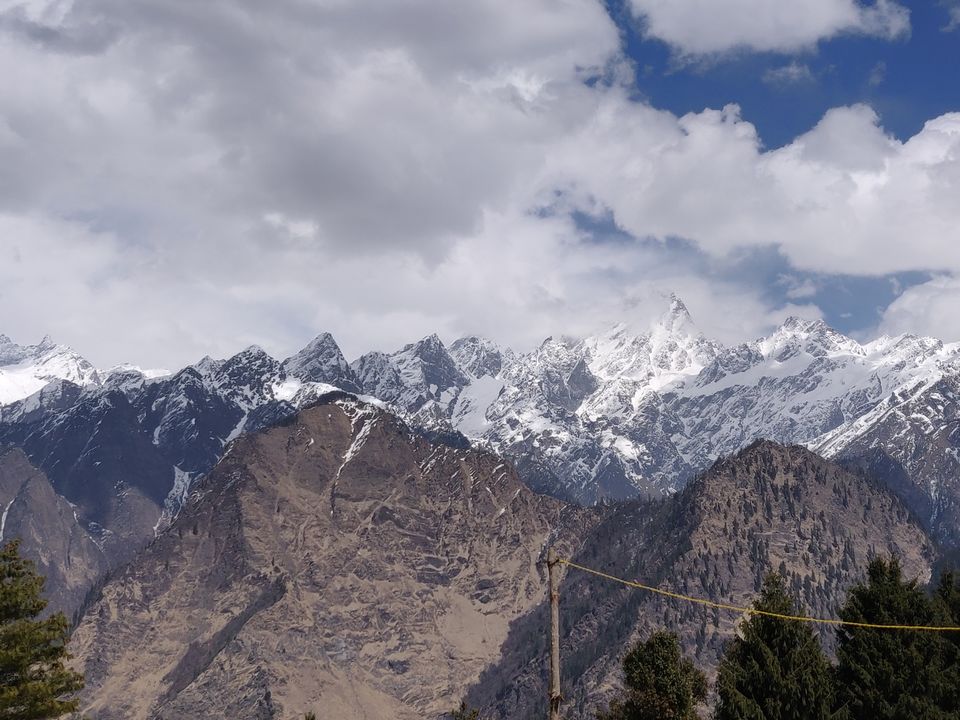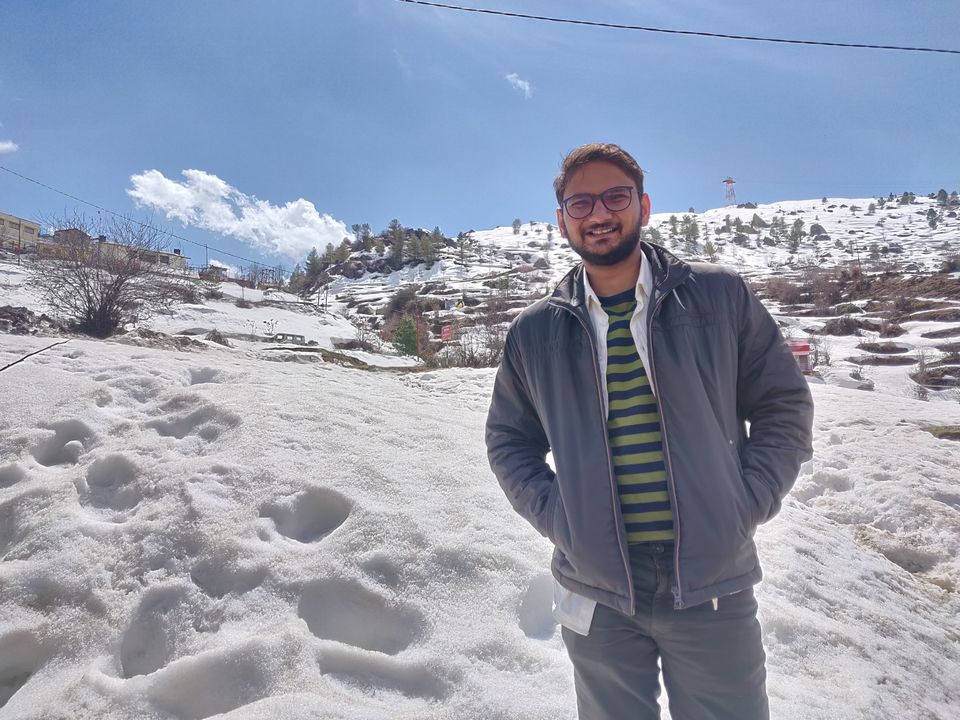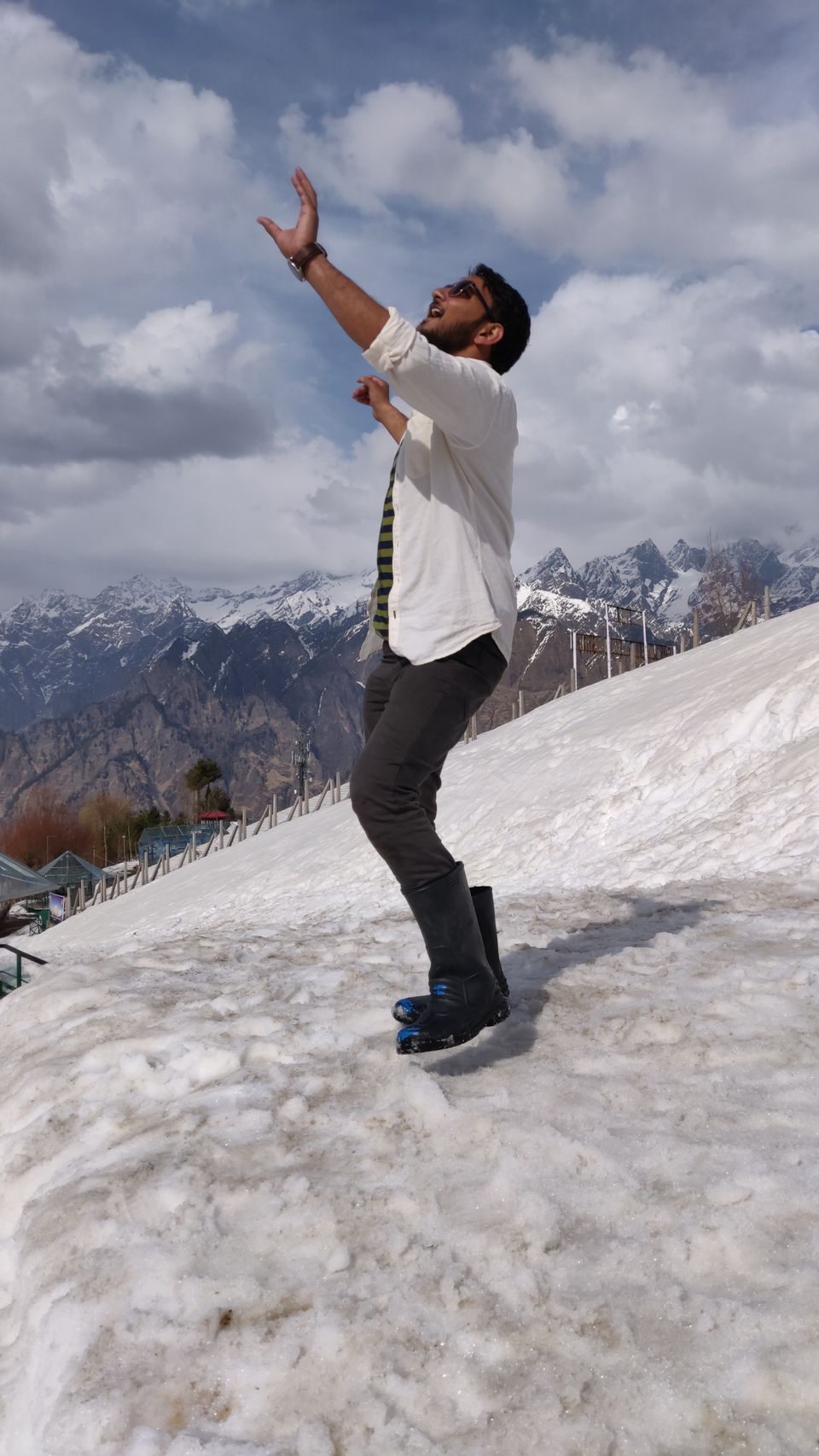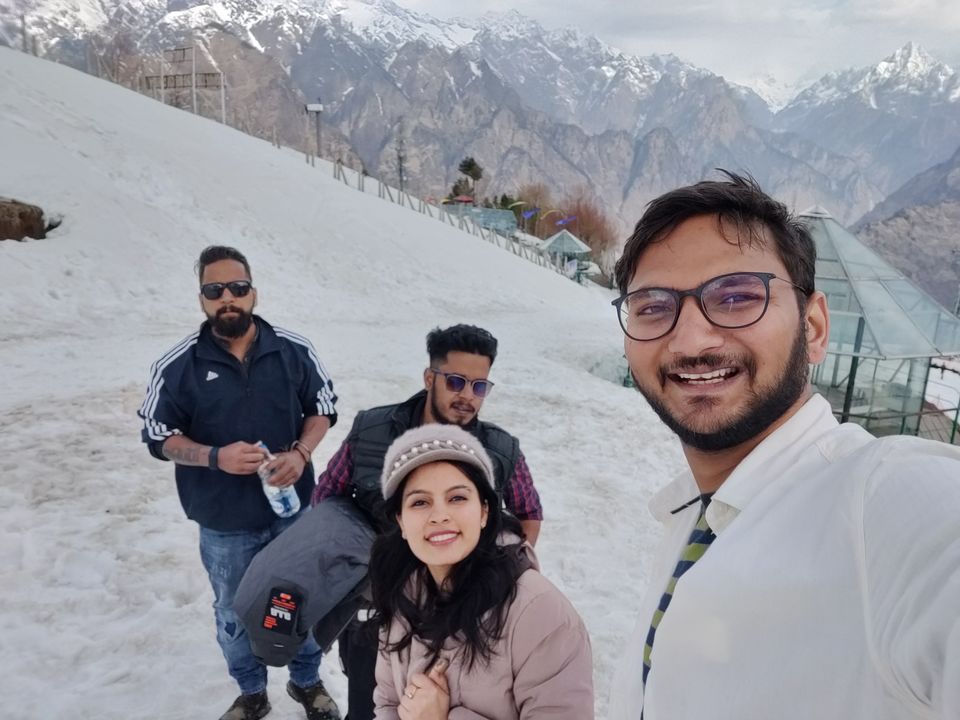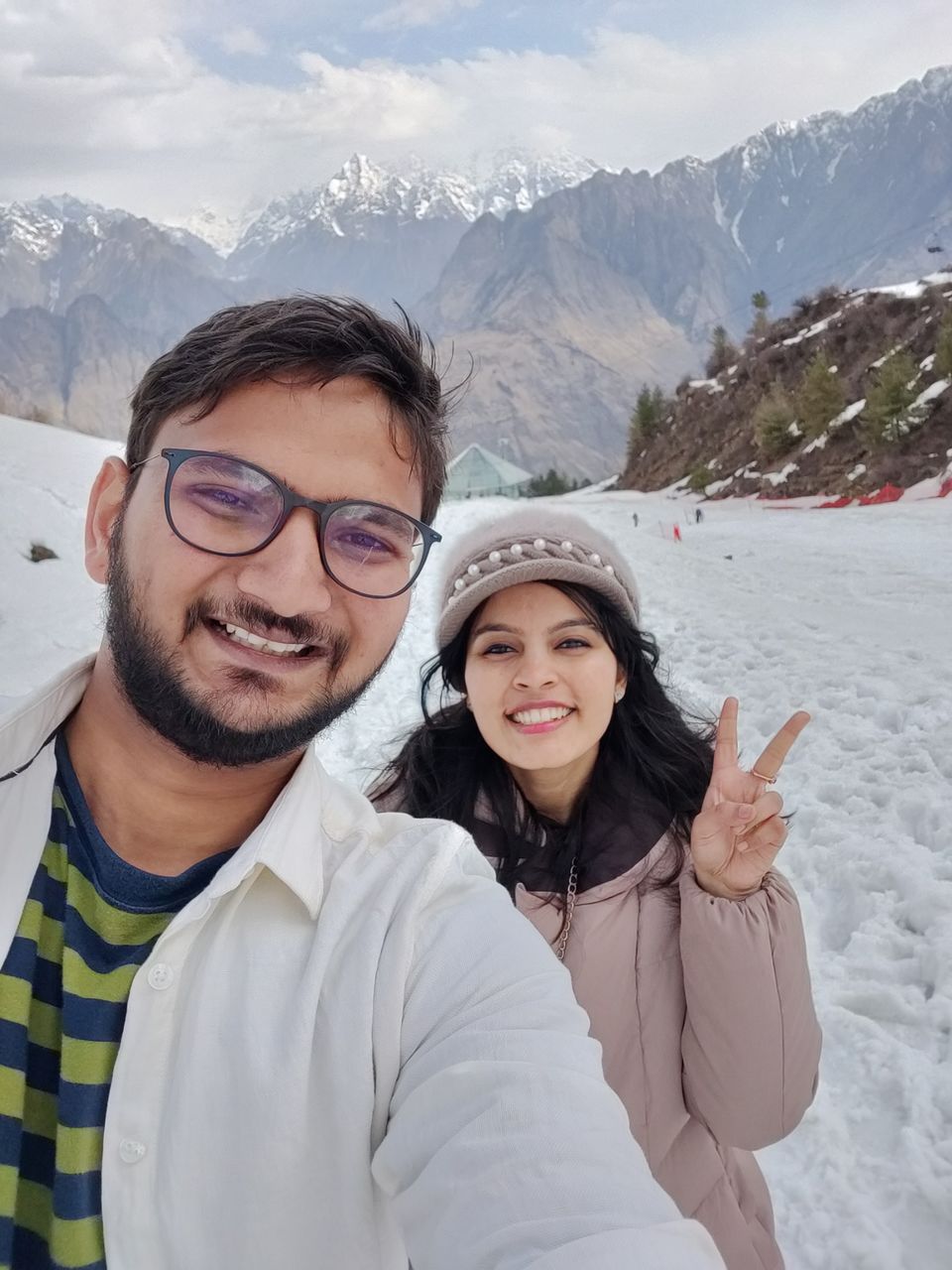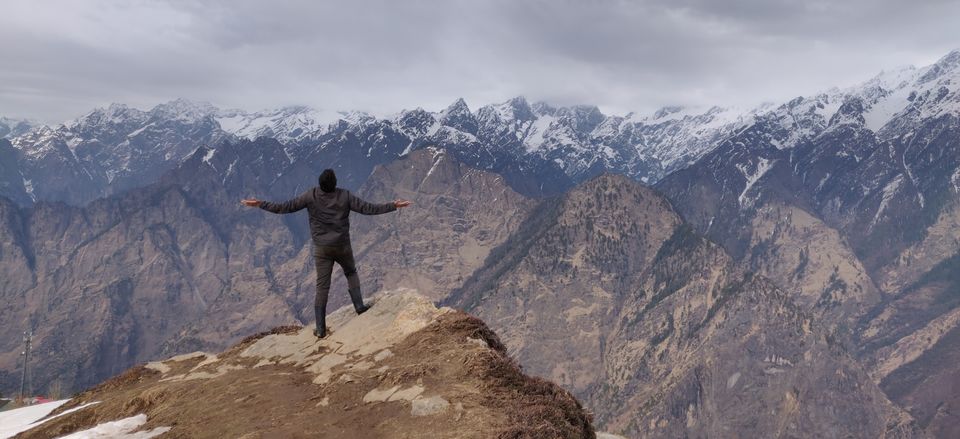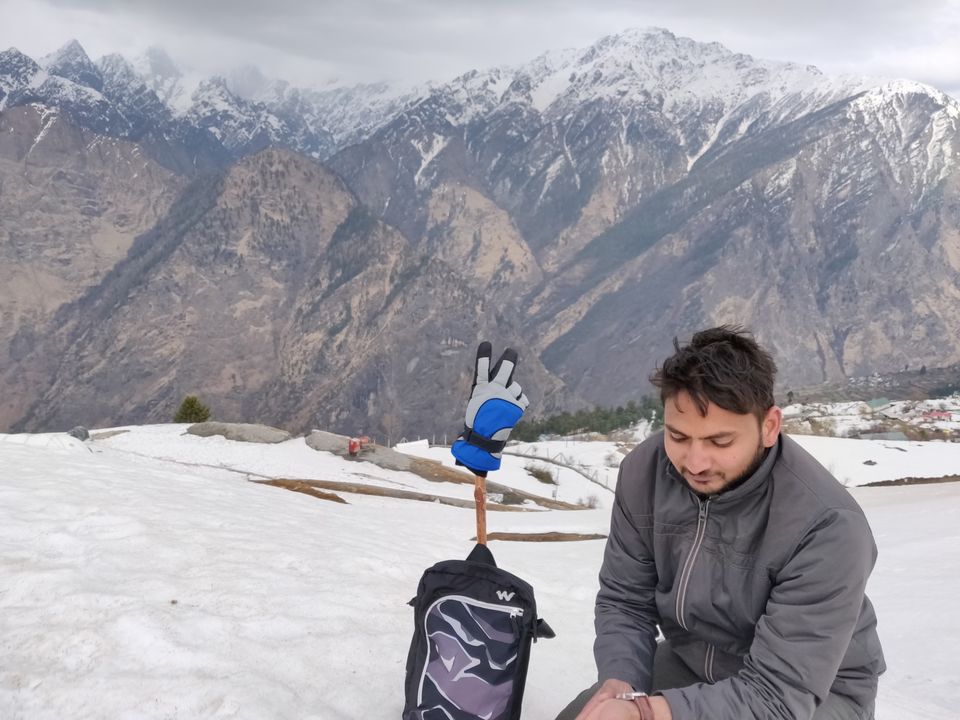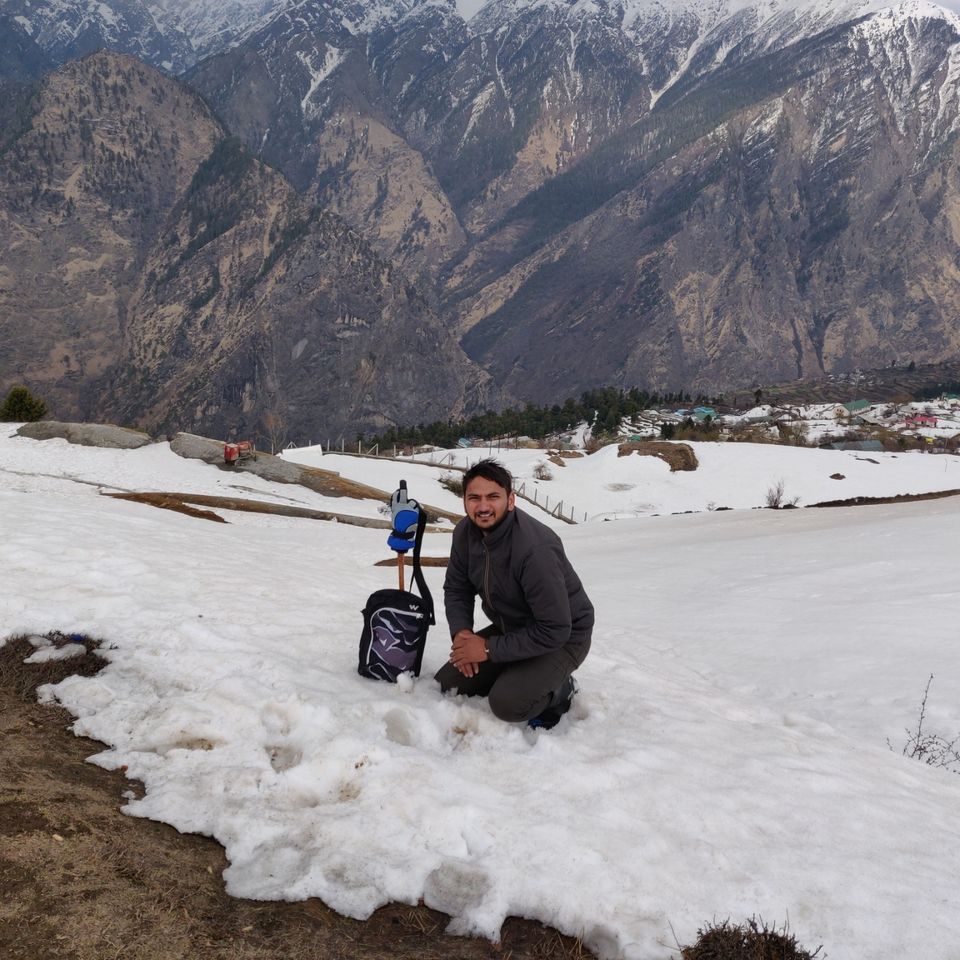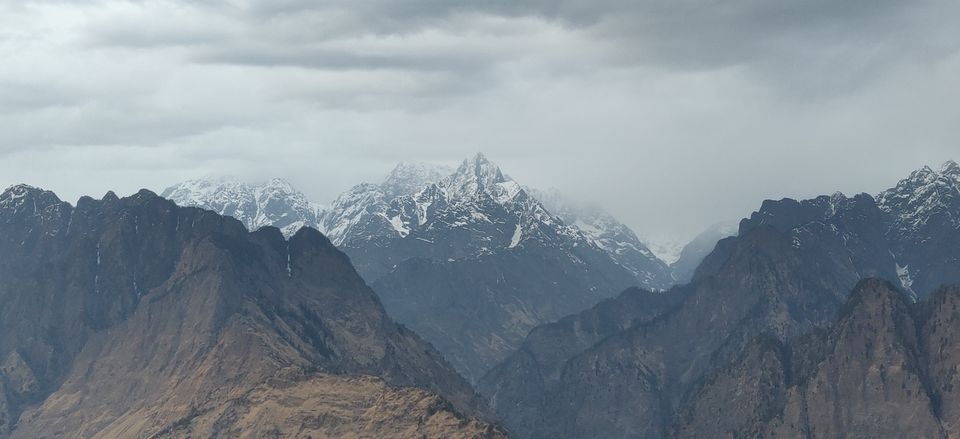 Skiing, Site Seeing and the Decent!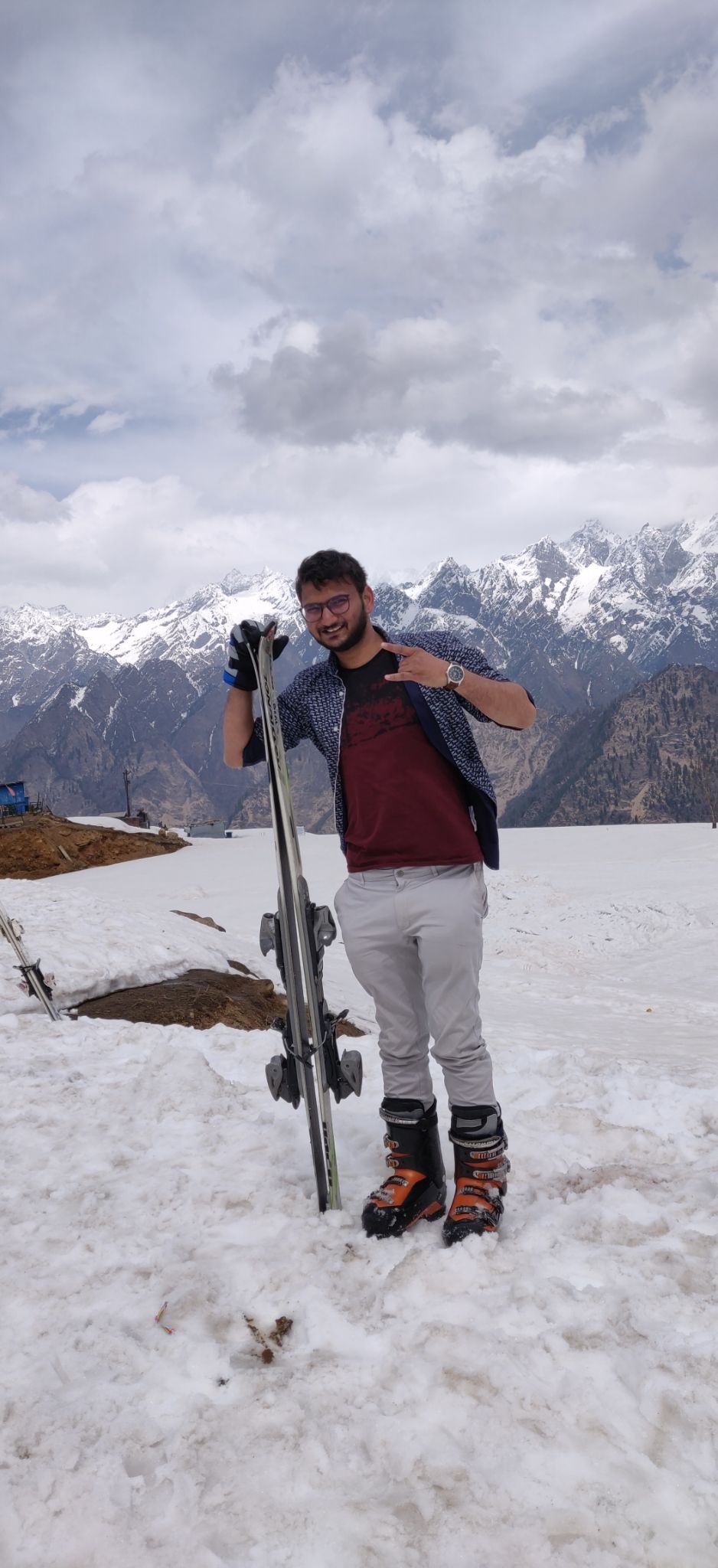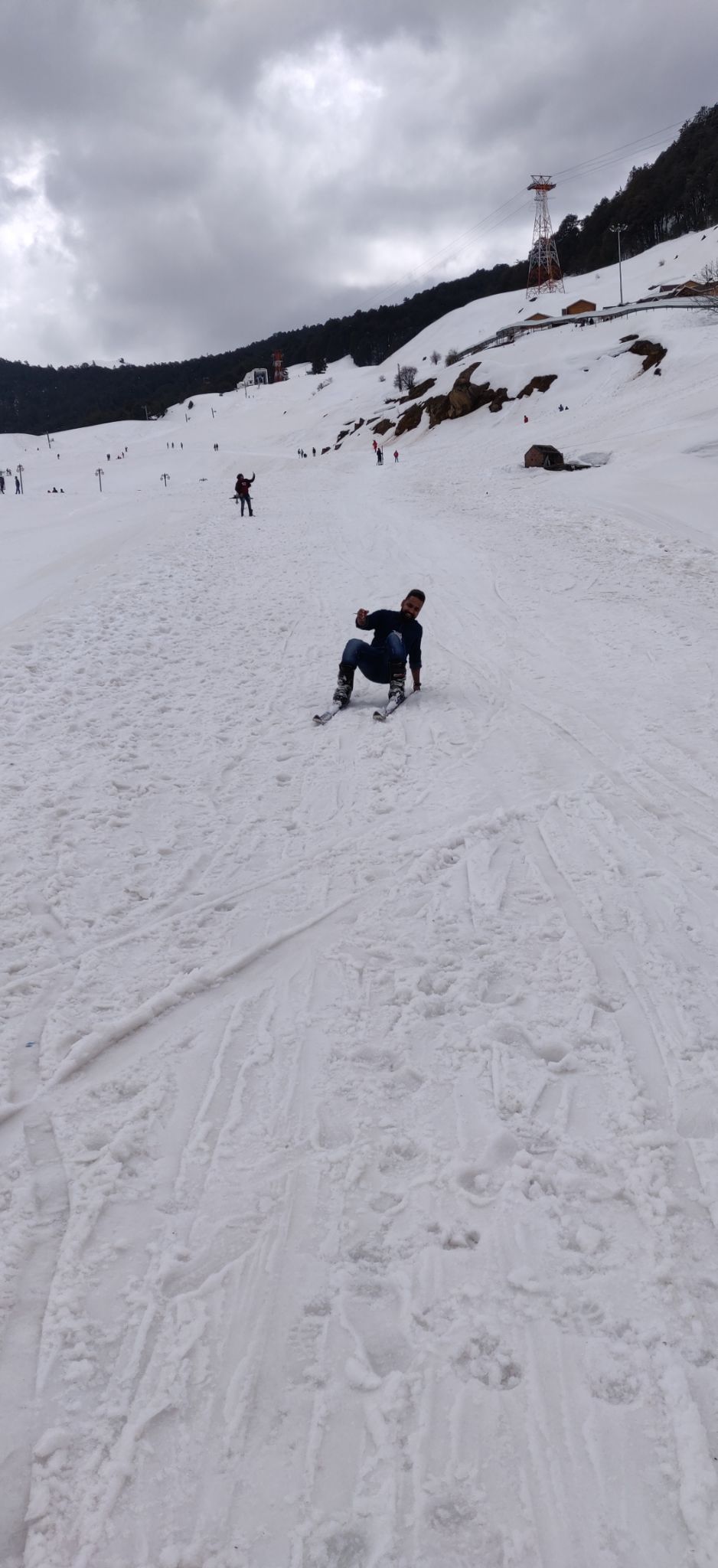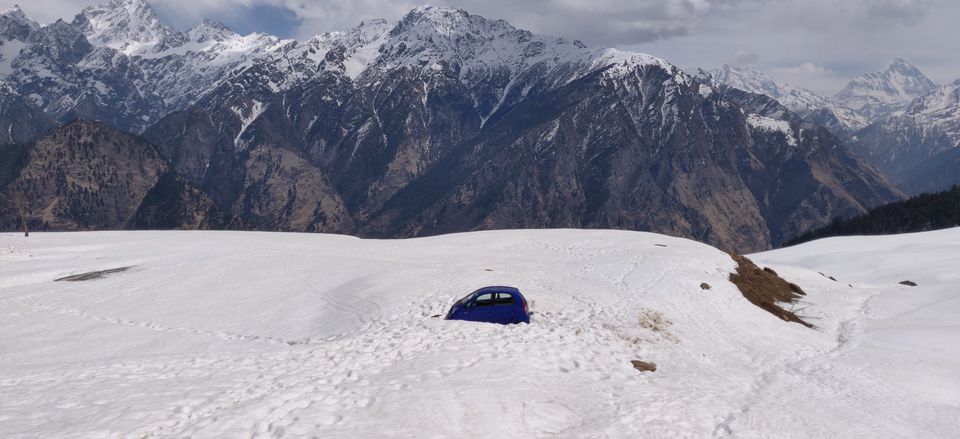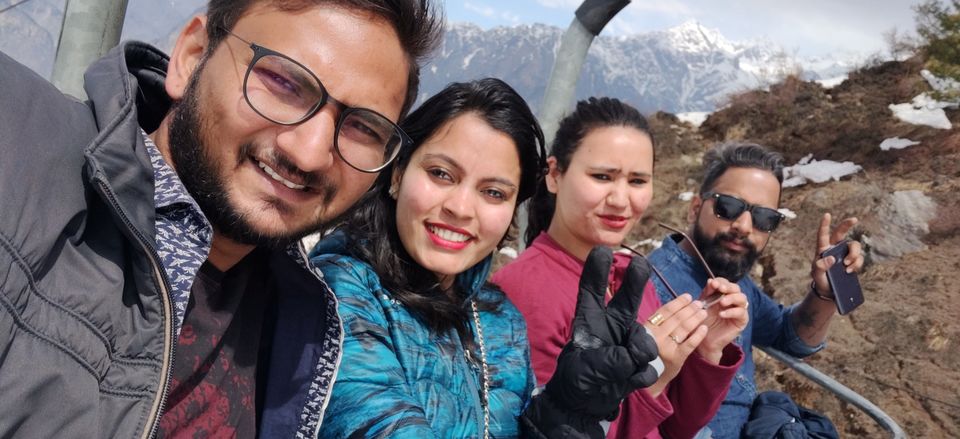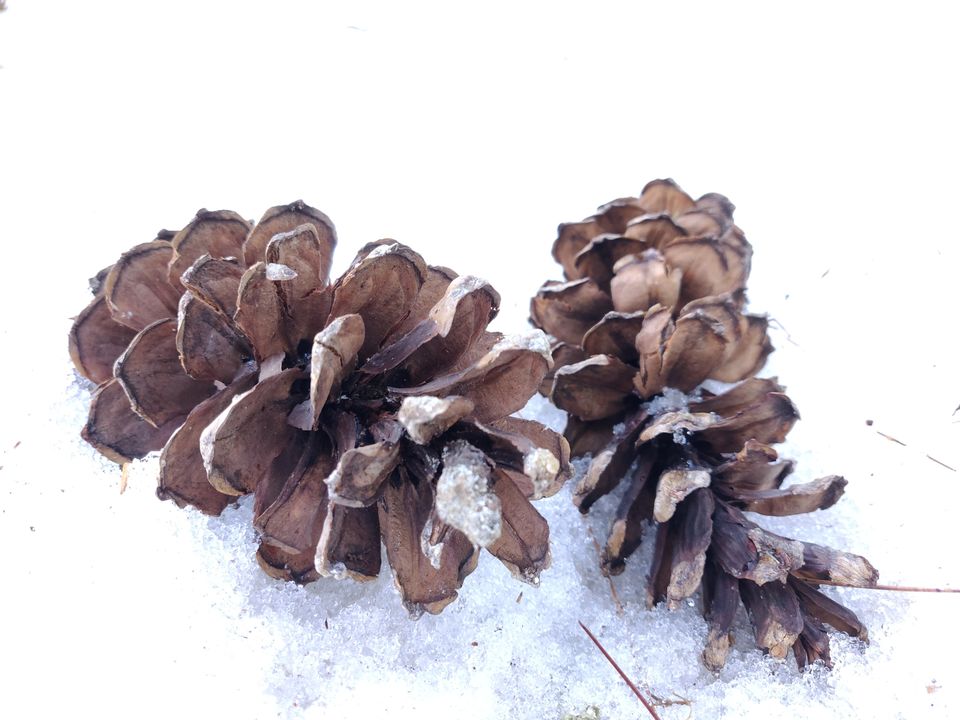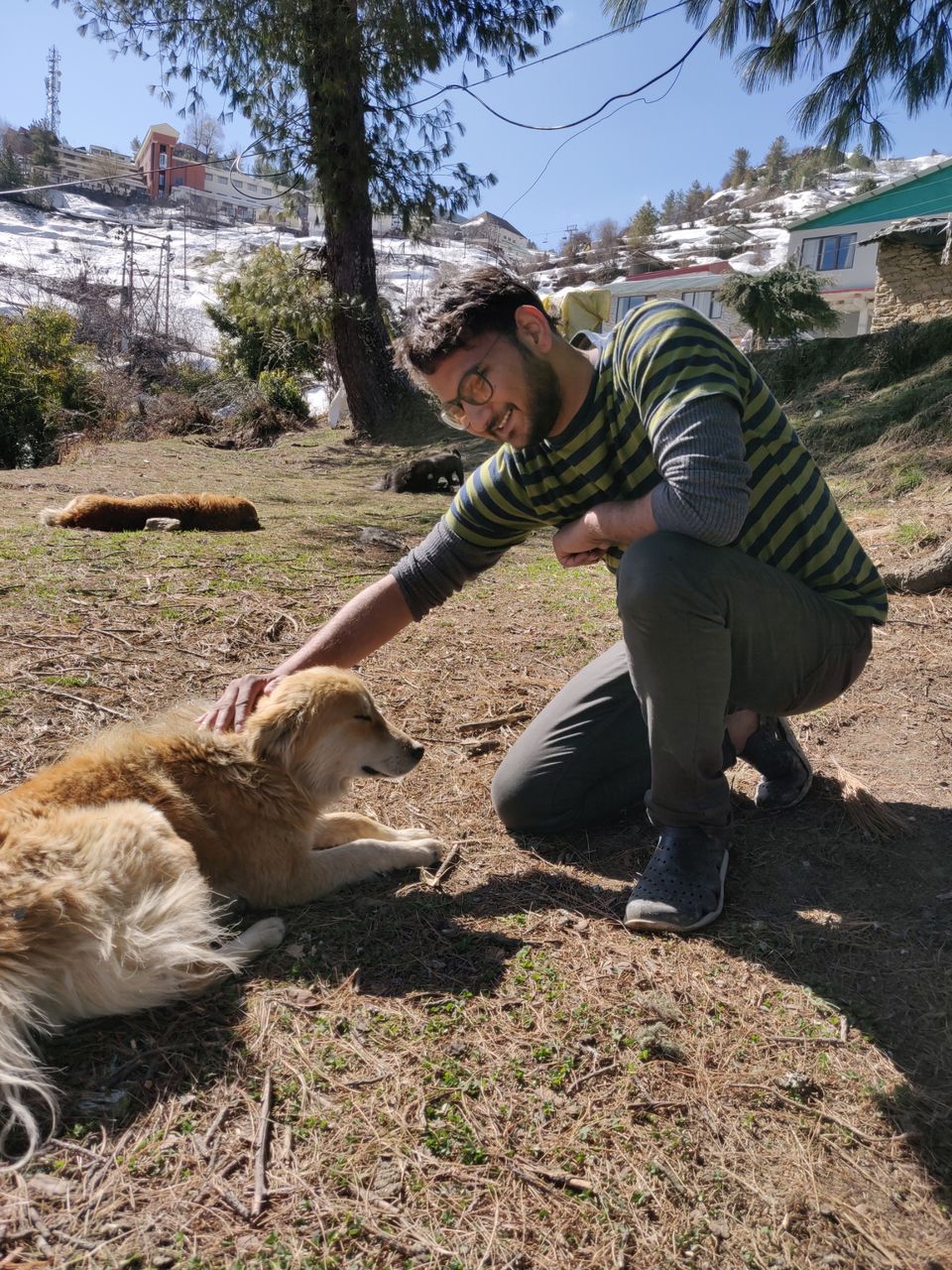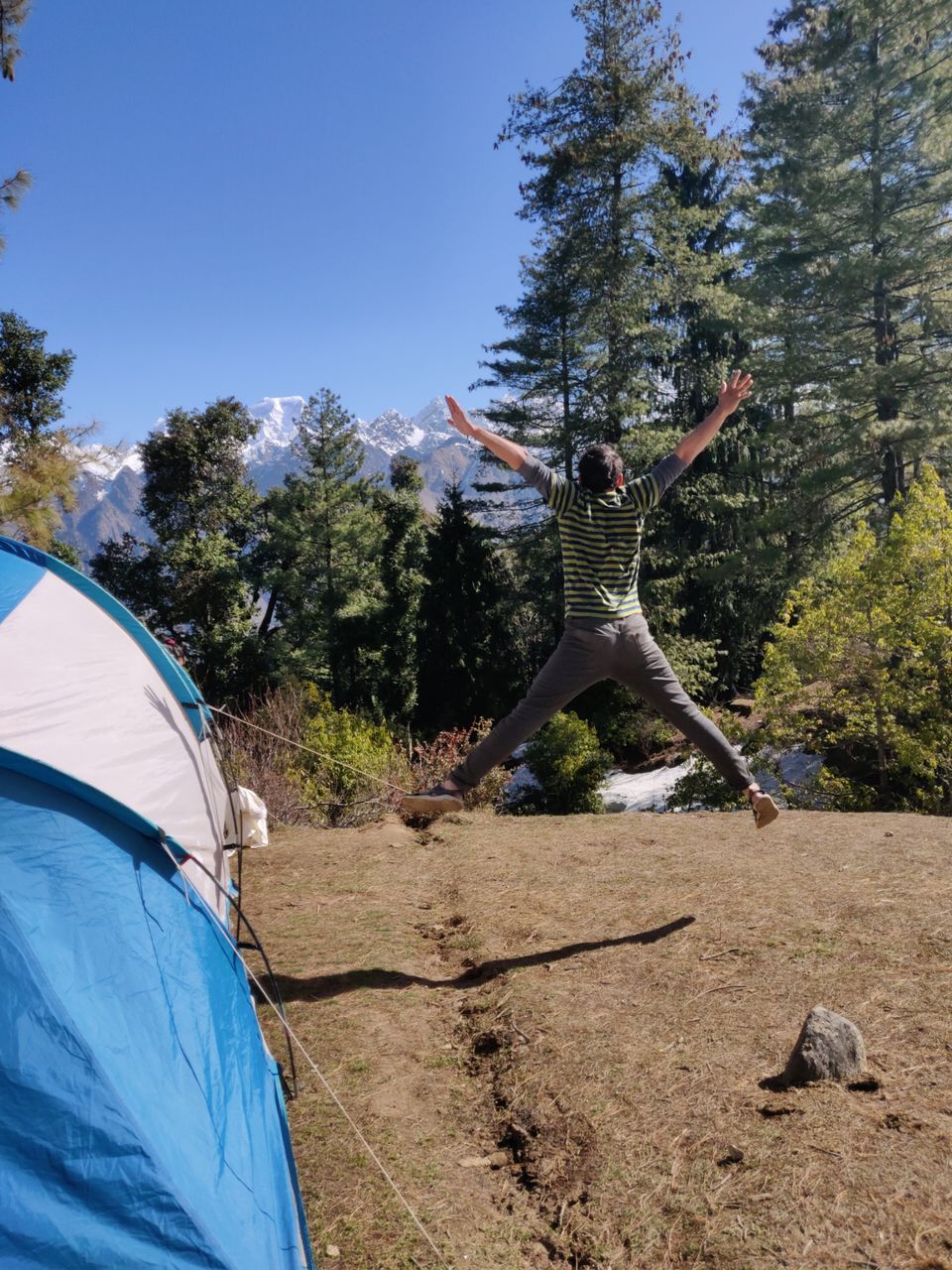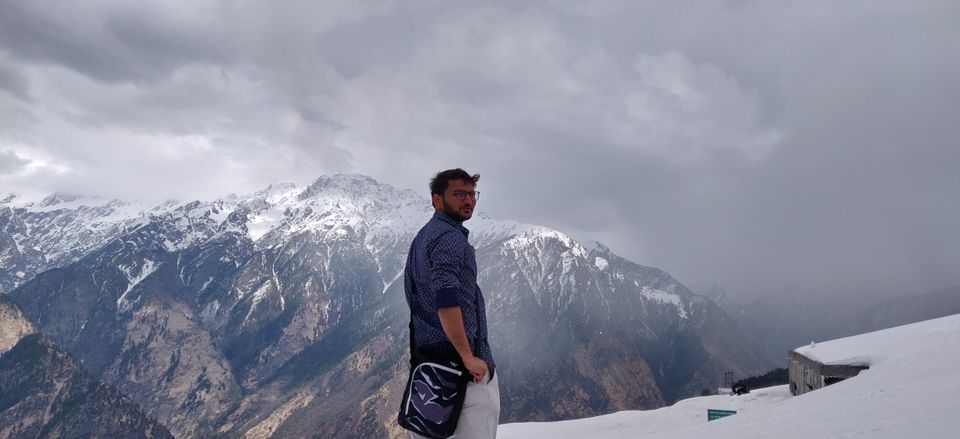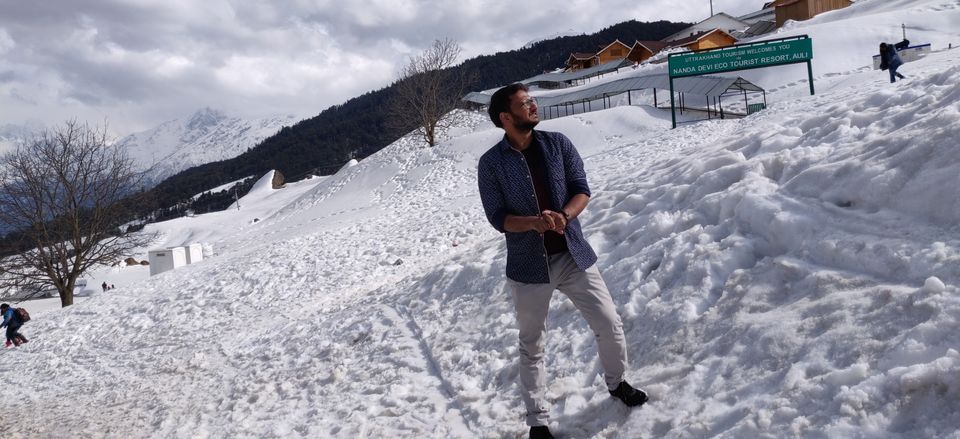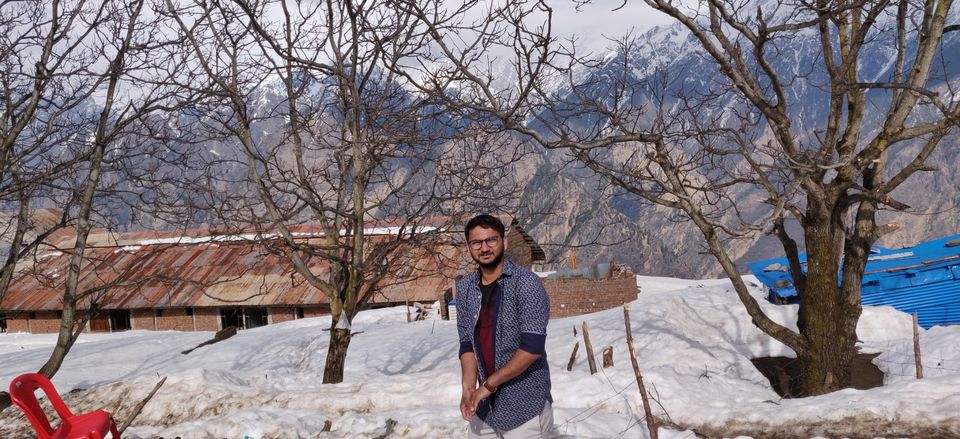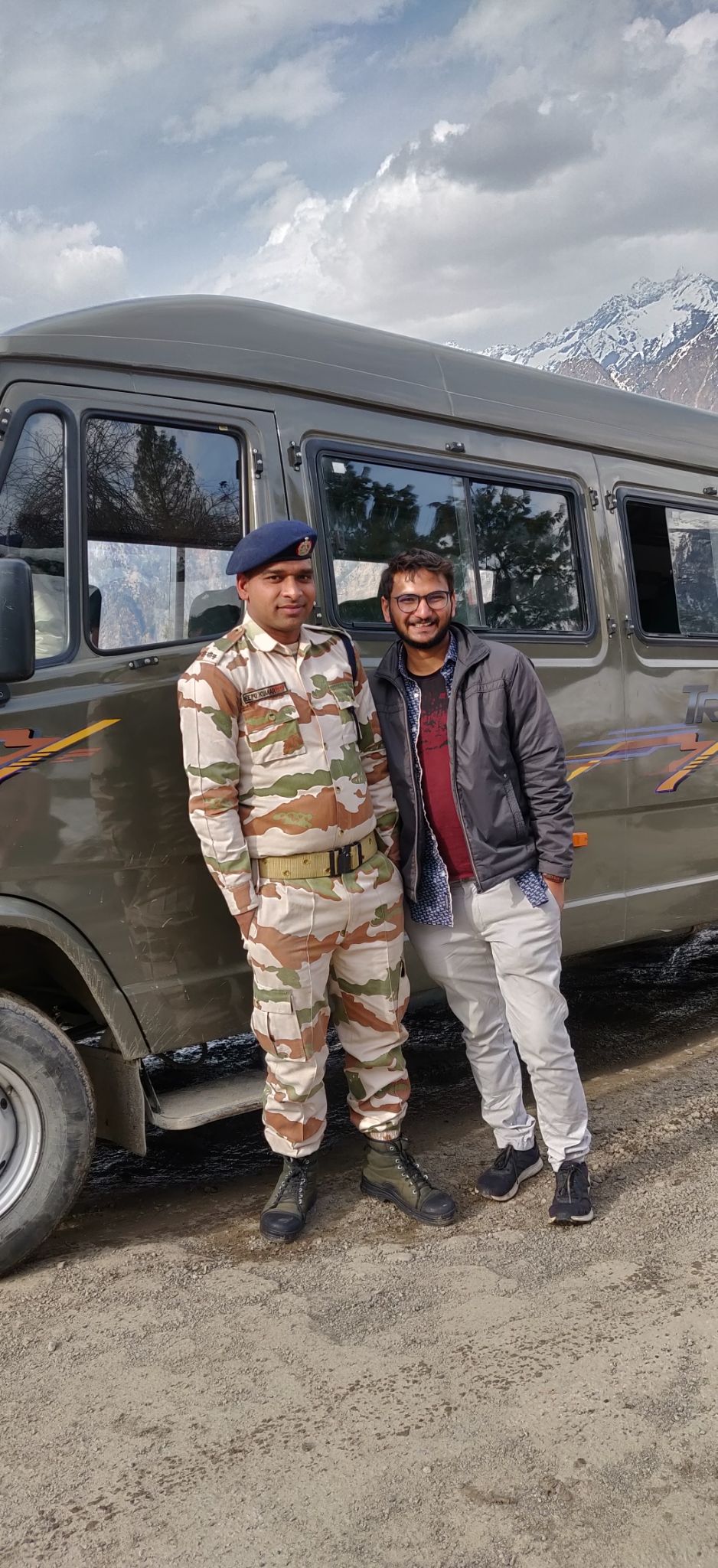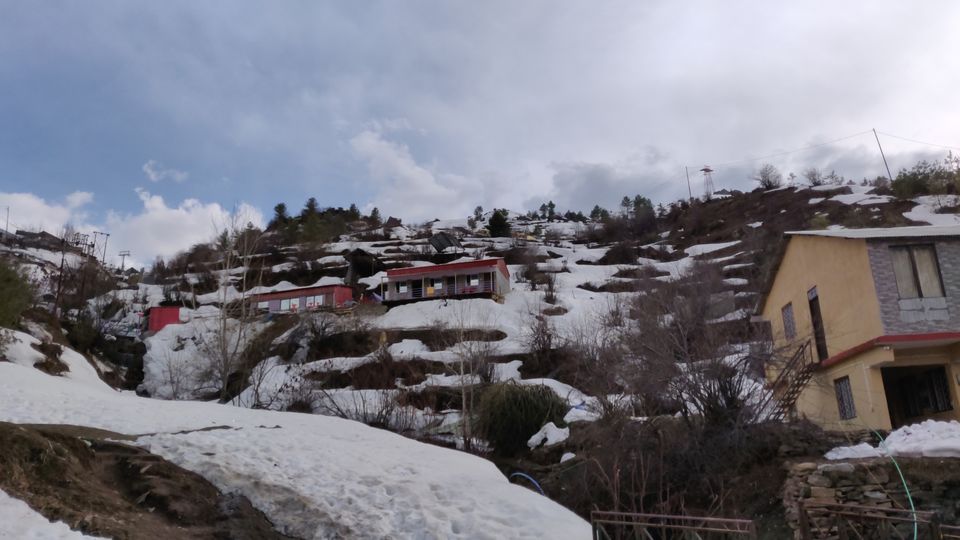 Another moment, another day, another strike on the bucket list.
At Auli, mountains are covered with natural snow for a longer period (6 odd months). Here, Indo-Tibetan Armed forces practice and teach mountaineering and skiing to their soldiers.
The skiing on a good decent slope is allowed for tourist as well. It takes around 1 km trek or simply a 'joy-of-ride' thing named Chairlifts which takes you to the skiing point in less than 200 seconds. And this had its own fun.
We reached the skiing point at 10a.m. Licenced skimmer teach you the basics and you can practice and enjoy for around 2-3 hrs based on the package you  would buy.
After the skiing, we did a small trek, sightseeing and then had a most unwanted decent from the snowy peaks for the final time.
Lingering into the memoir unto whitish surrounding turned first misty grey and then finally dark black we left Auli.
Ribs of the Tiger!
From Auli we started at 6, and by the same route reached Ranikhet an hour post midnight.
An hour prior to Ranikhet, we could see a giant Tiger 🐅 crossing our road swiftly in the clear night sky. Incredible, smile on everyone's faces. The trip had a sweet and beautiful pause that barely one could expect. We had no utter choice but to respect the Giant Cat and let it go on his own way.
We had booked Roop Tara Valley, for the night around 5kms prior to Ranikhet. No sooner we entered the cottages we sleeped into the beds without saying Goodnight to each other.
This was a unique place where we spent the last night of the trip, a private cottage but felt more than a home as far as hospitality is concerned. Attached a few glimpse of the homeliness and the food.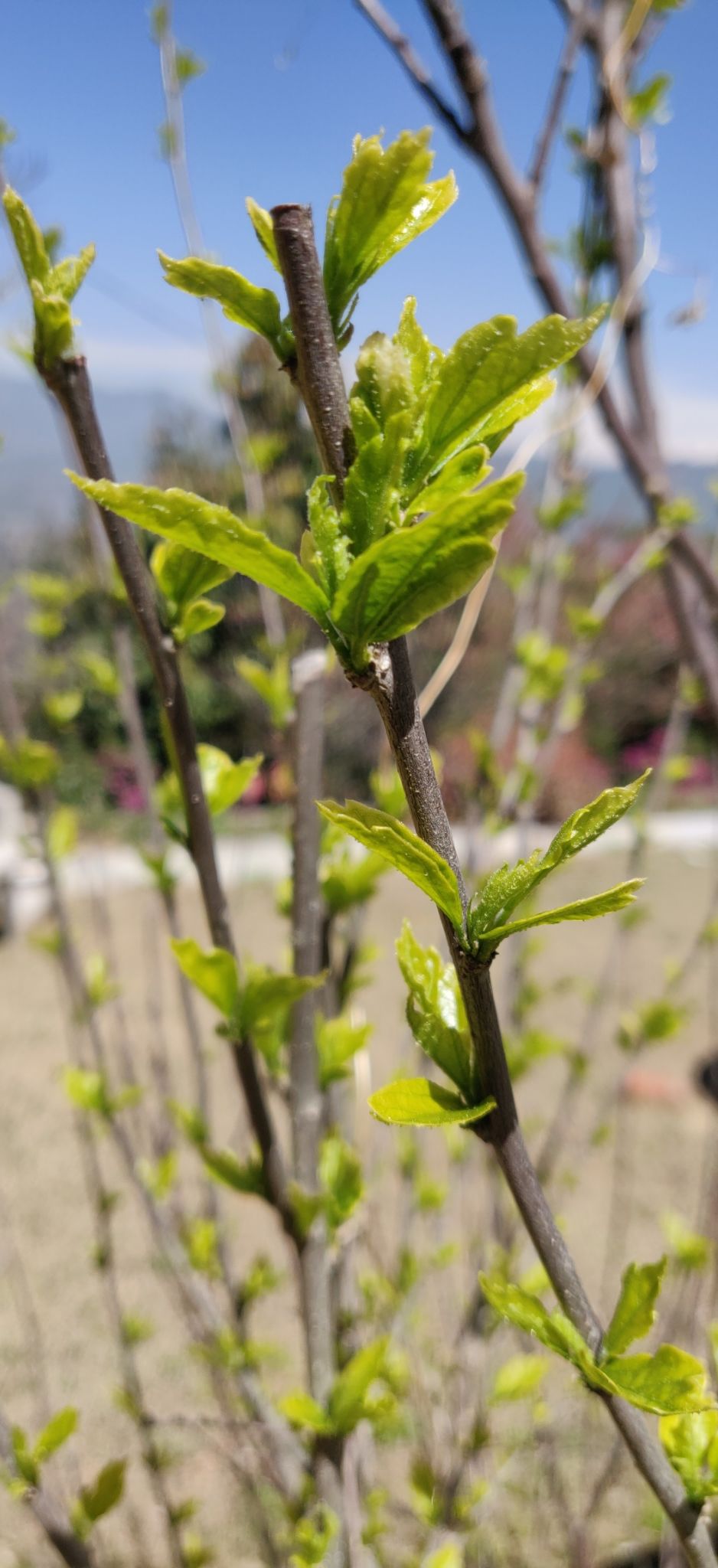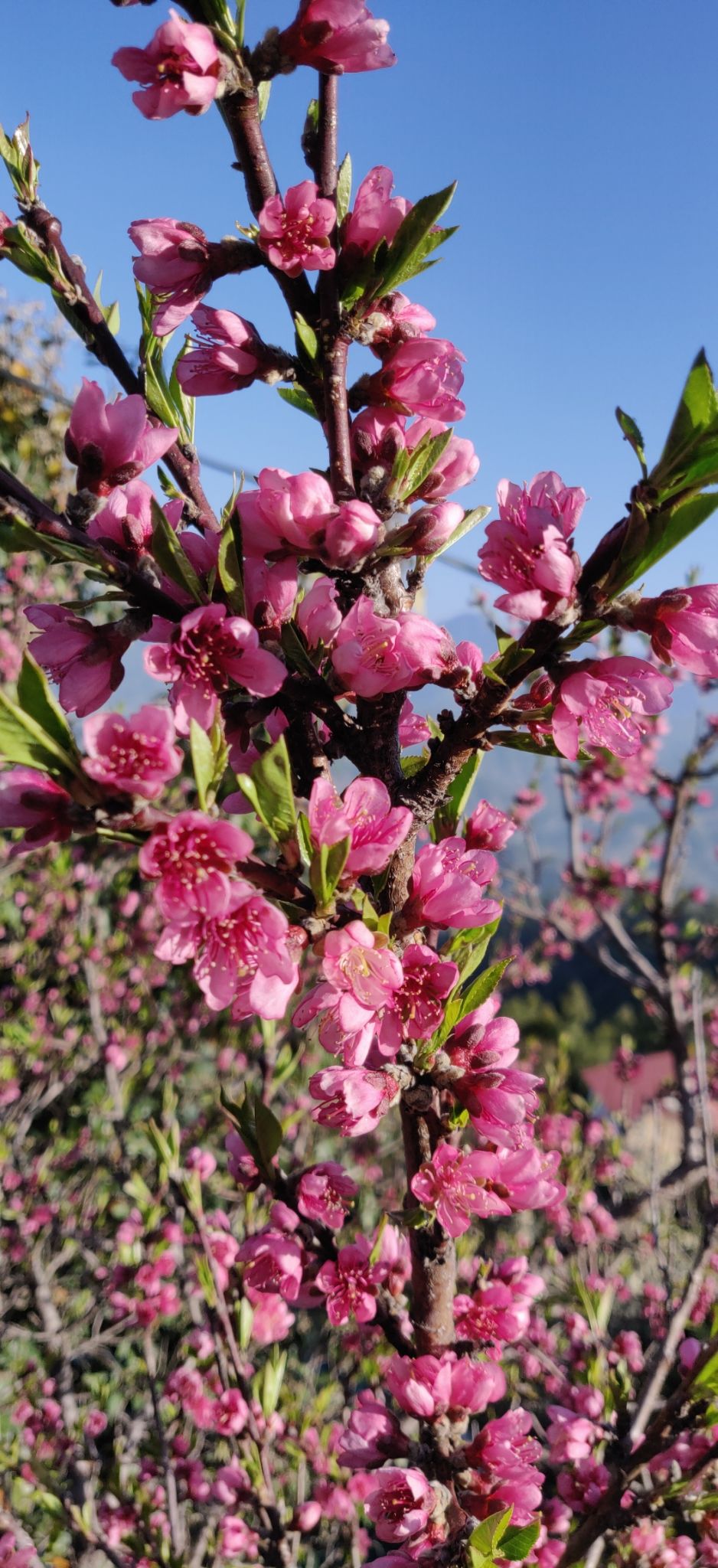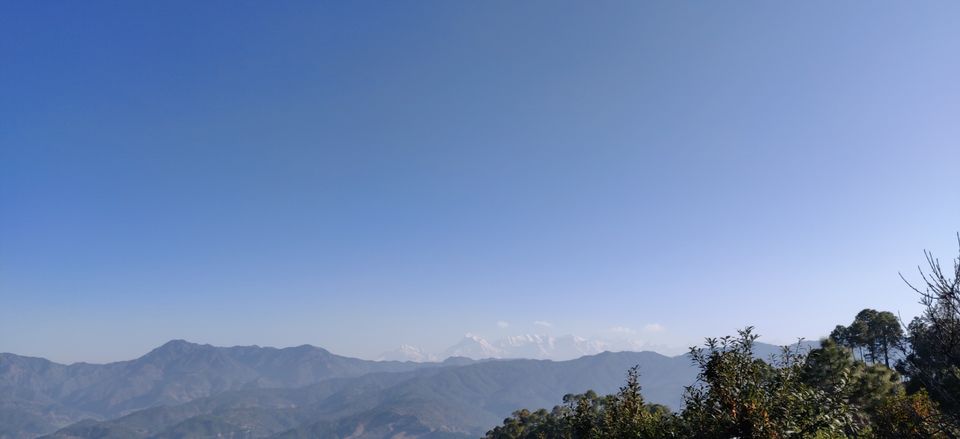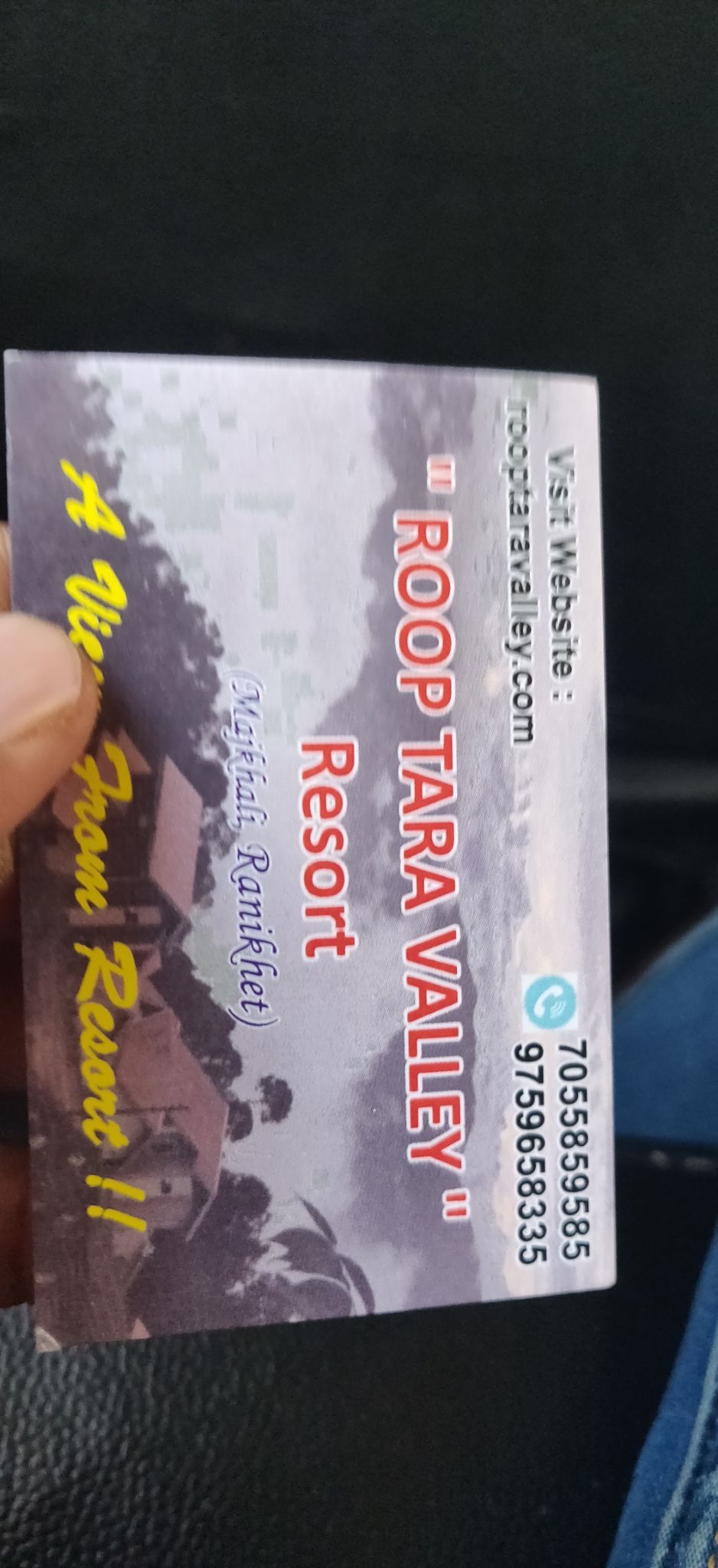 On our way back, visited this old iconic Golf Ground at Ranikhet, grassland surrounded by Valleys and Deodar Trees.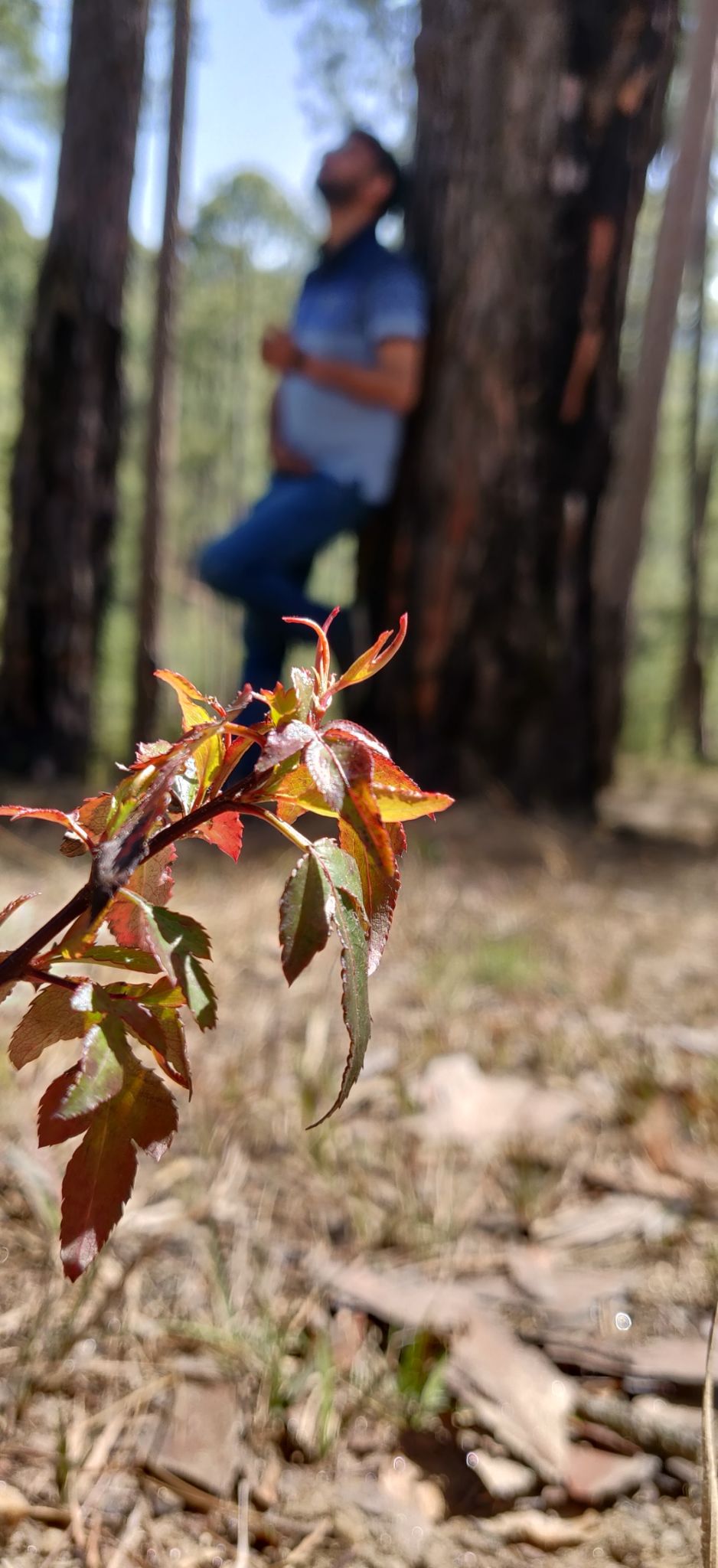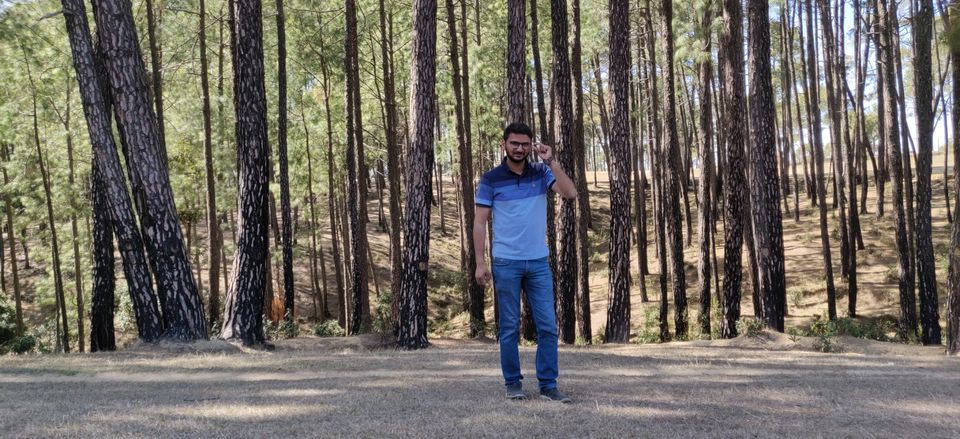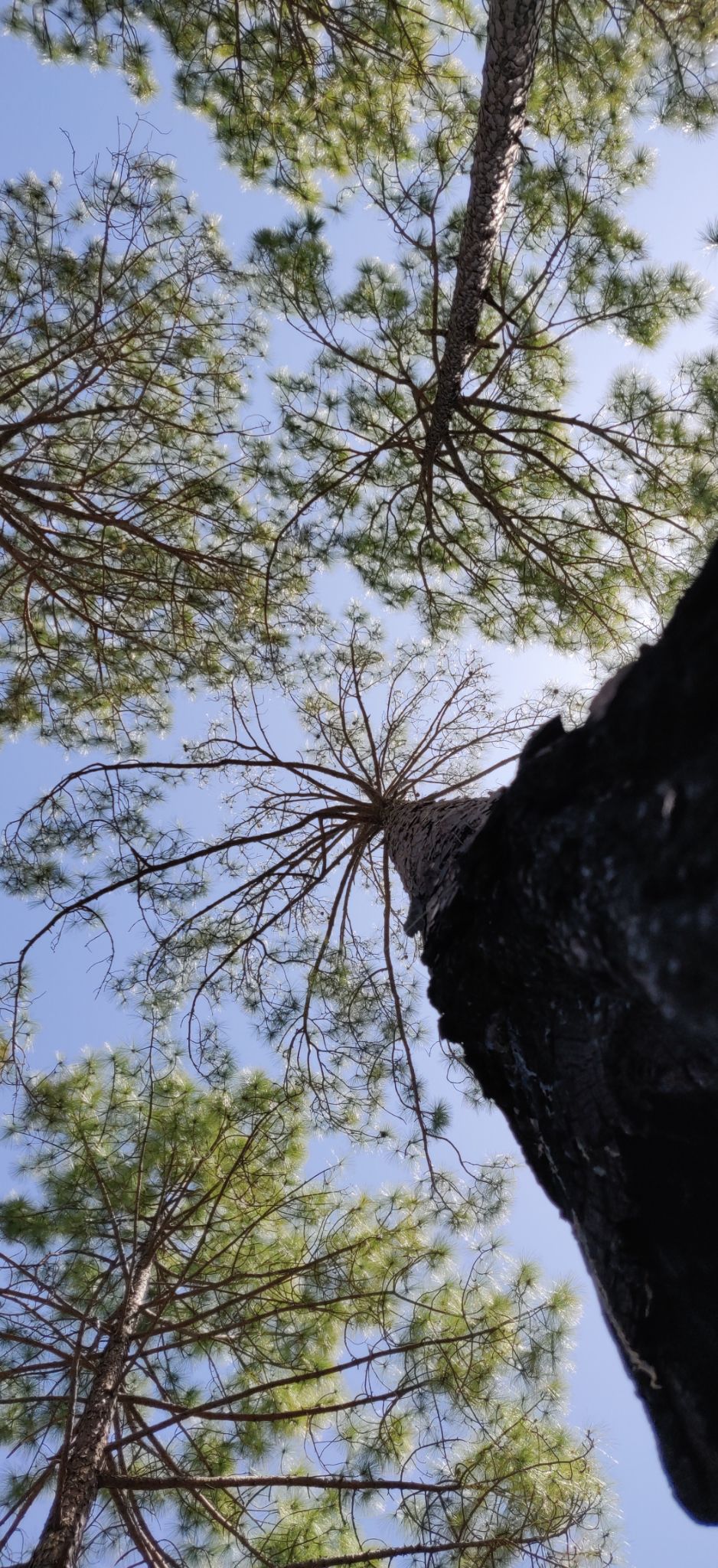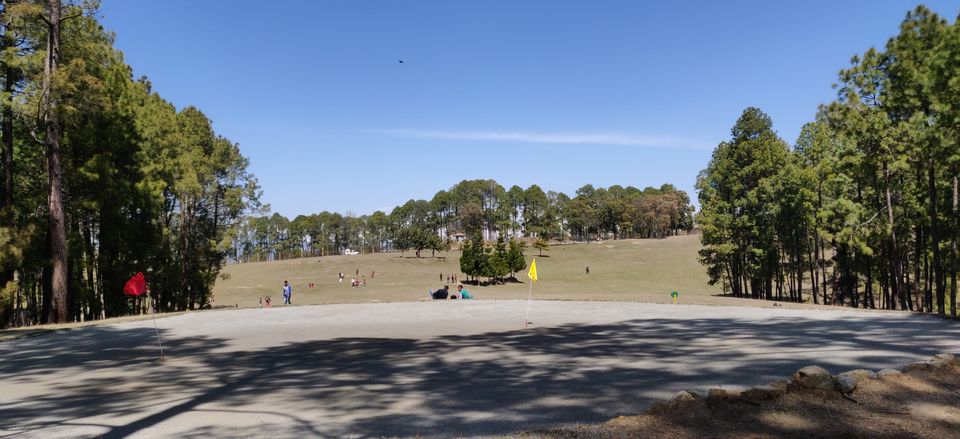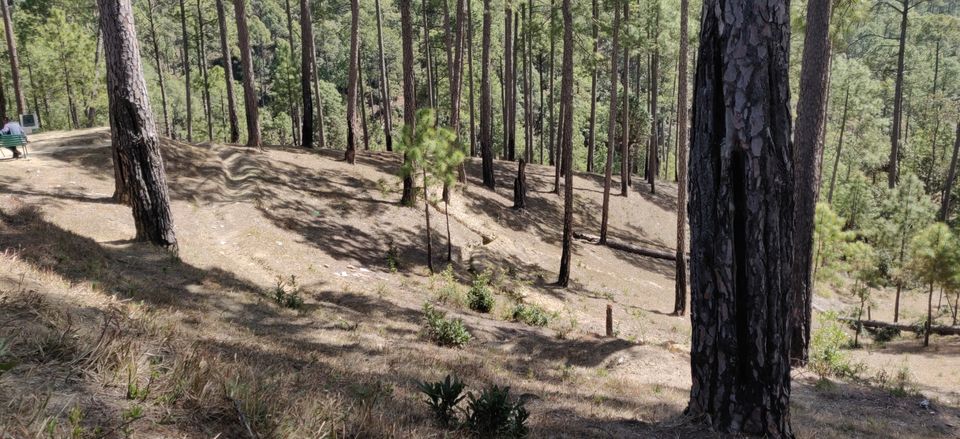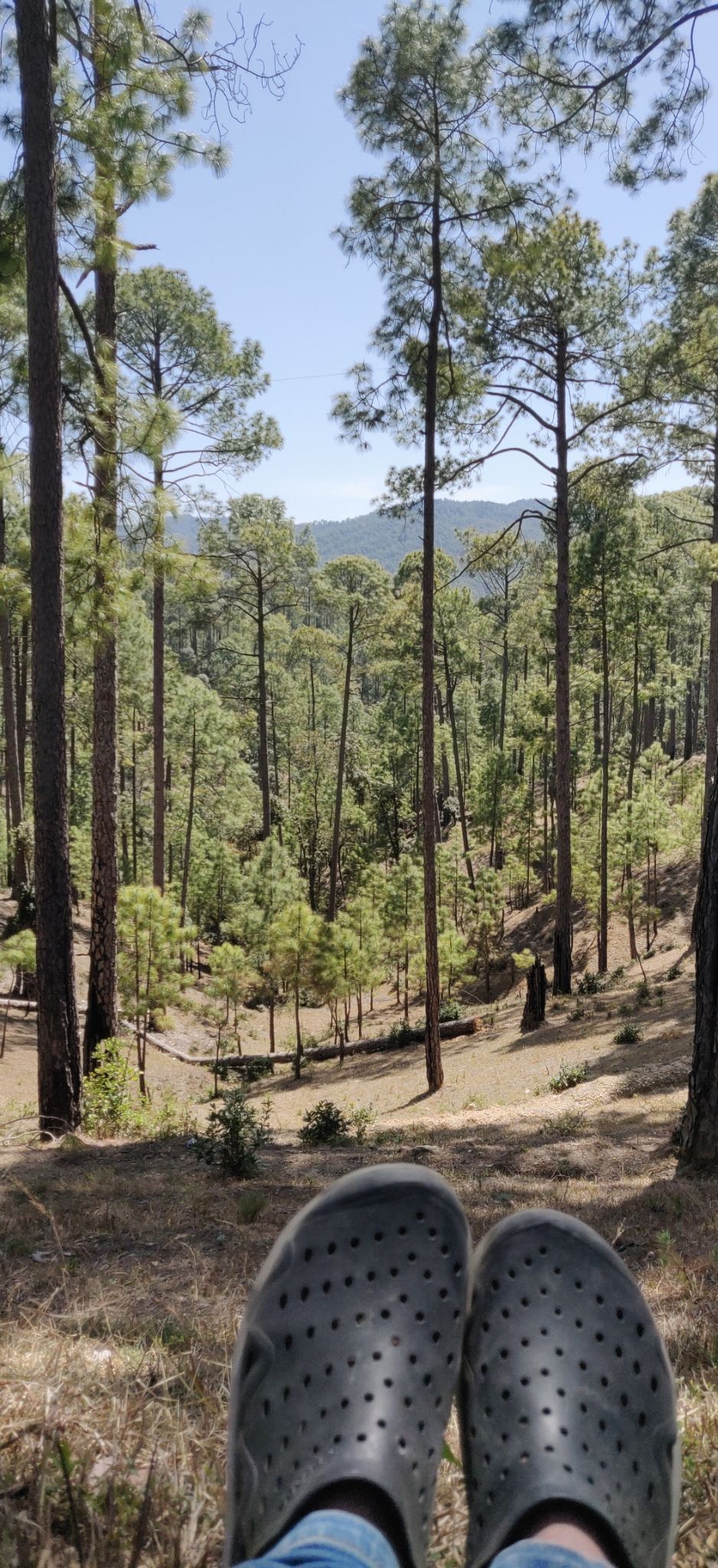 The journey was unforgettable, still gets goose bumps when the I remember shear coldness and picturesque scenery.
It took me two more days to get back to normal life. However,I stayed at Nainital for another two days just to ensure I breath enough before getting back to Alwar.