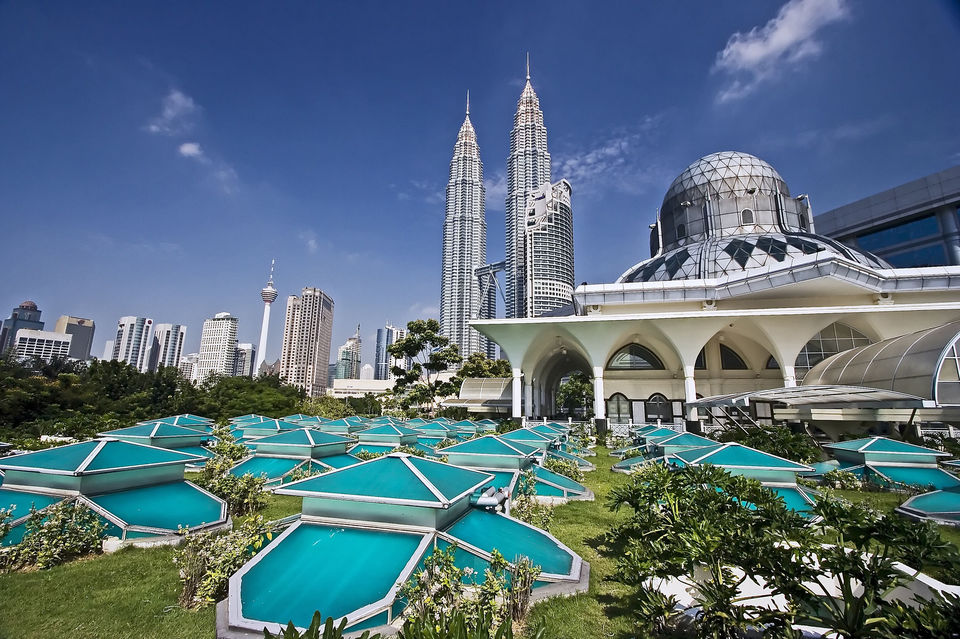 Malaysia is located just Southeast Asia. This attractive country has a peninsular composed of several islands; It has coasts towards the china sea and the Strait of Malacca. On the other hand, it borders with Thailand, Indonesia, and Brunei. The Malaysian government has been devoted in recent times to invest in technology and at the same time maintaining the country prosperity and beautiful, take a look at the following travel bloggers guide to the attractions of Malaysia that you can not miss.
Traveler's Guide: Tourist attractions in Malaysia that you can not miss
Malaysia interesting facts is a country characterized by being multi ethnic. Malays are the ethnic group that most prevalent, the other two largest ethnic groups are the Indians and Chinese. Islam is its official religion and Bahasa Malaysia is the language spoken there. Malaysia is an exotic blend of unforgettable landscapes and exotic culture.
Travel to this wonderful destination is a totally different experience that could live in other Asian destinations. The country is very well developed and here you will find a good level in all the places you visit. Here are indicated some of them:
1. Kuala Lumpur
It is a city built on a rich culture treasures to be discovered. Its climate is predominantly hot and humid throughout the year, making this metropolis a destination can be visited at any time of year. In addition, this beautiful city offers a modern architecture; examples of this are the famous Petronas Towers, reaching a height of 452 meters and are the icon of KualaLumpur.
Other attractions that you can find here are the Botanical Gardens, markets: where you can find typical handicrafts of the region.
2. Perhentian Islands
The Perhentian Islands consist of a group of small islands that capture the attention of visitors for its particular elegance and beauty. They are located right in the western region of Malaysia; the same are surrounded by coral reefs, which makes diving is the number one activity of the place.
Located in the state of Terengganu, the beautiful Perethian Islands certainly are a natural spectacle that captivates anyone with its beauty. So if you want to spend a relaxing and peaceful holiday, this is the ideal place to do so.
3. Sarawak Borneo Island
Sarawak is located in the western part of Malaysia and is characterized as a land of caves , so if you come to visit this amazing destination can not overlook this journey to visit the caves of Mulu, found just north of the islands Sarawak. Do not worry, if you thought that the visit would be short, I must say that this place has more than 300 kilometers of pure caves.
A few hundred kilometers from the islands you will find the Gunung Mulu National Park that will offer a distinct variety of caves, some of which have been awarded the world record for being the longest and largest to be found on earth.
4. Langwaki
Located just off the northwest coast of Malaysia, specifically in the Andaman Sea, Langwaki is an archipelago consisting of 99 islands with picturesque beaches, mangrove swamps, jungle, and mountains covered with forests. In recent decades they have developed hotels, resorts, restaurants and other tourist facilities, offering visitors the opportunity to fully enjoy the unparalleled beauty of the archipelago Langwaki.
5. Cameroon Mountains
Cameroon Mountains located in the Titiwangsa Mountains are one of the oldest tourist attractions in Malaysia; they offer you a cool escape to the sweltering heat of the lowlands. Developed with the charm of an English garden, these beautiful plateaus will offer an extravagant scenery, tea plantations, colorful flower farms, lakes, forests, wildlife and outdoor recreational activities.
6. Melaka
Melaka, many years ago, was ruled and fought for a few centuries against governments British Indians, Portuguese and Dutch, all made in command of an important position in the seaway that occupied between the countries of the British Indian and Chinese fair on the southwest coast of West Malaysia.
7. Kota Bharu
Often, many travelers use this destination as a stopover when you want to give a pass through the beautiful Perentian Islands; Kota Bharu offers unparalleled charm, shopping, attractions and most importantly the food. Located right in Peninsular Malaysia, also it has one of the most famous museums in the country: the Royal Museum, which will offer a glimpse of the royal family of the state through various photographs and luxury items.
Latest Recommendations
• Takes your power adapter because here is the three pin plug model.
• The Malaysian currency is the ringgit, easily can change in the exchange offices or ATMs that are in all cities.
• Malaysia is a country where many religions and cultures predominate on one side you will see women in Western - style miniskirt and on the other, veiled women. Therefore, get dressed to your liking without any problem; no one will look bad for your dress.
• Malaysia is one of Asia where you eat better, so do not fear, you can eat at any street stall with confidence.
• Now, with this, you'll be more than ready to have an exciting vacation full of unforgettable adventures. We encourage you to be part of the more than 27 million tourists who annually receives Malaysia!