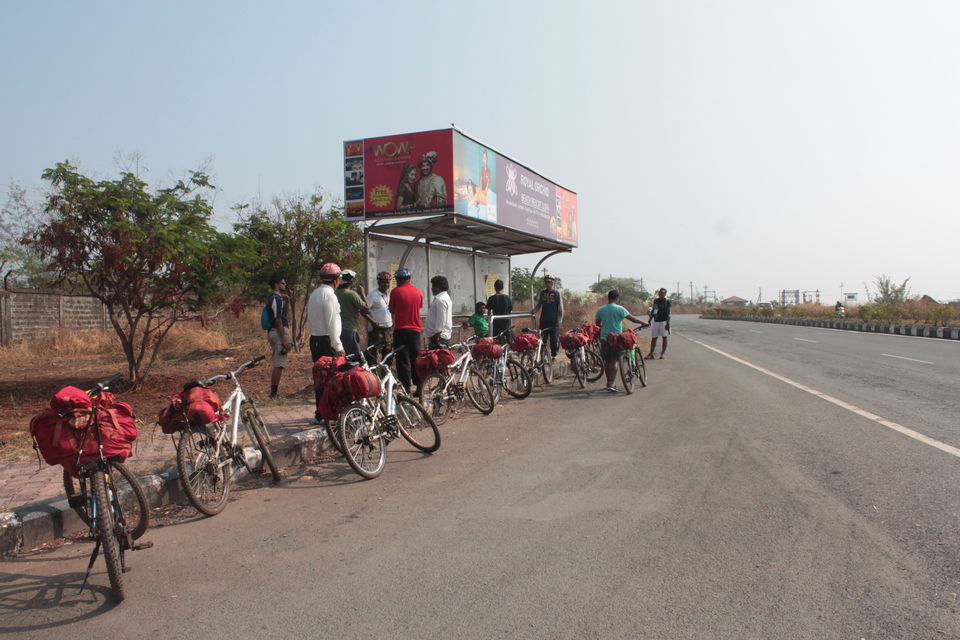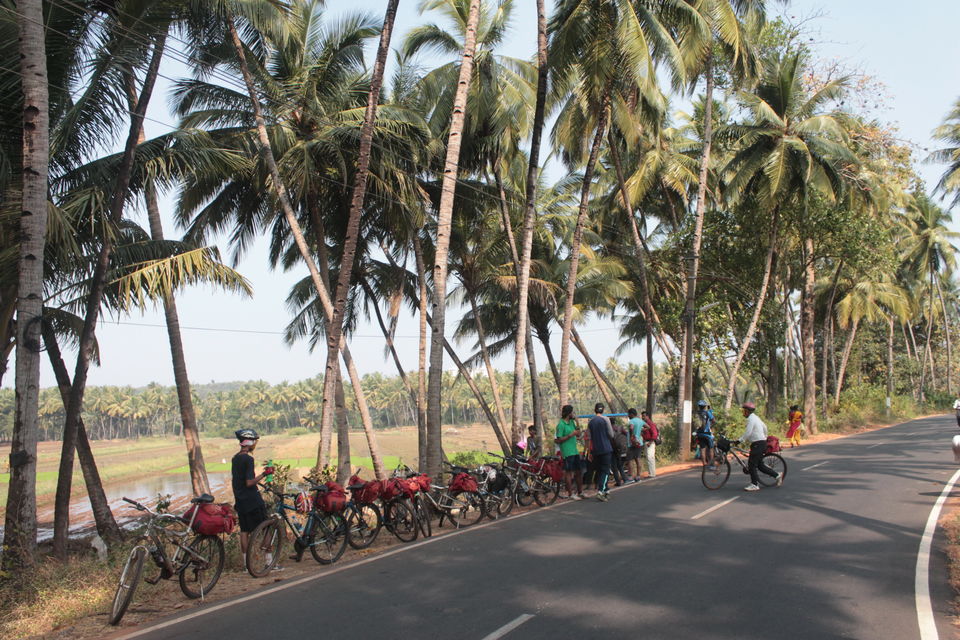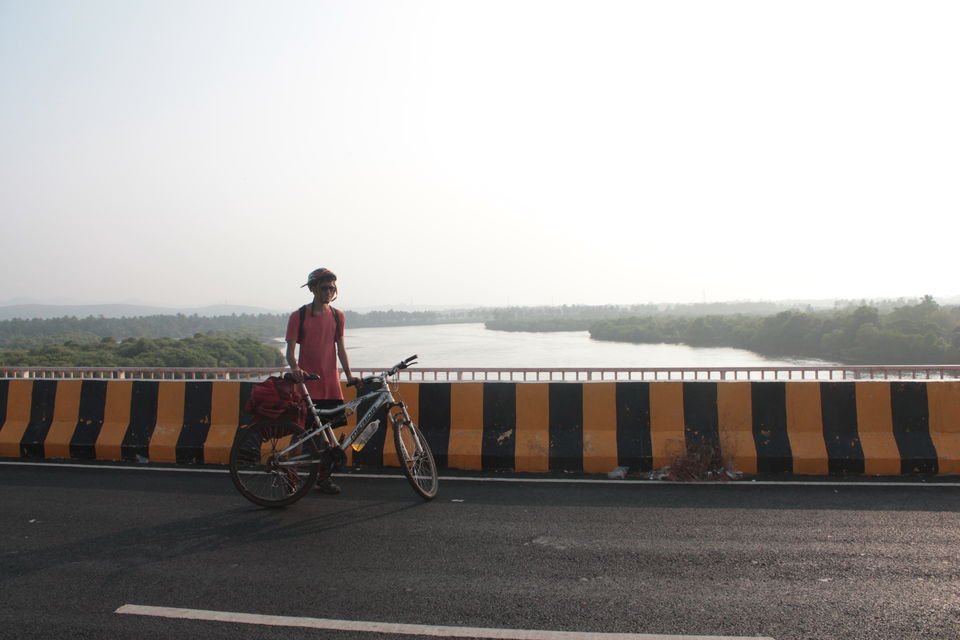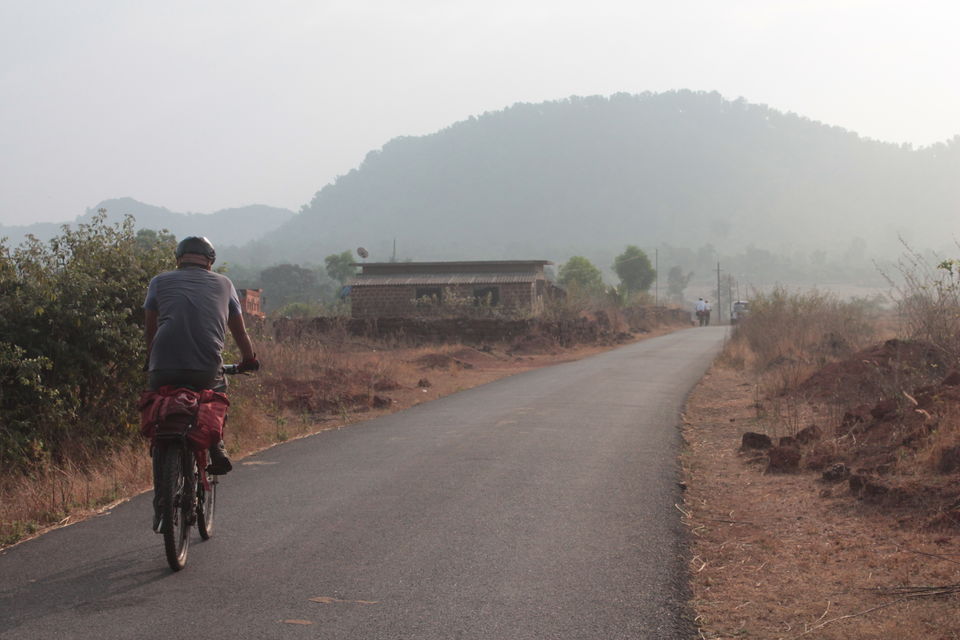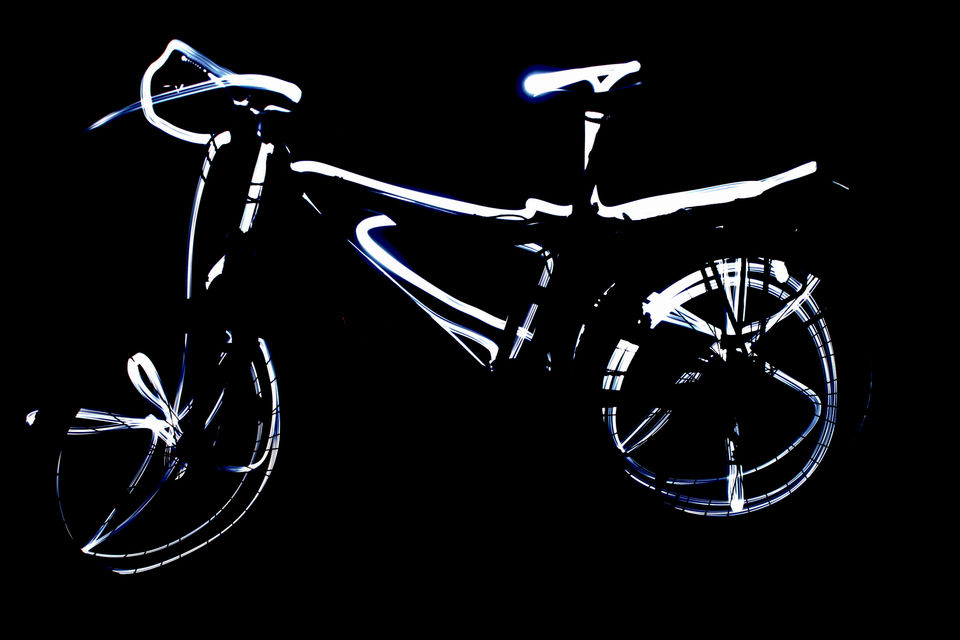 There's more to Goa than beaches, babes and booze. Thus the trail encompasses the entire range of all what Goa has to offer historically and naturally. From the coastline to the midlands to the mountain ranges is a huge experience of a varied land, a rich heritage and an interesting diversity of people who are proud of their land, culture and tradition. We explored the other side of Goa which most of the people don't even know about.
We reached Goa a little early because we wanted to spend the New Year's there. Travelling across Goa can be menace if you don't have a license but well :P
The last sunset of the year was well spent.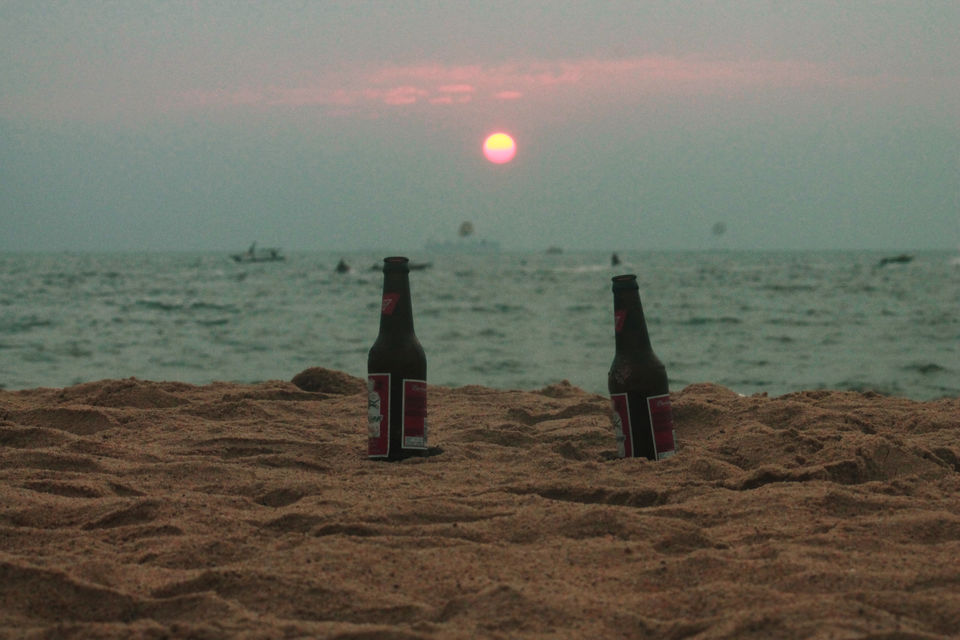 The actual trip started when we transported our cycles to the ferry for Assolna from Dona Paula point in Panjim.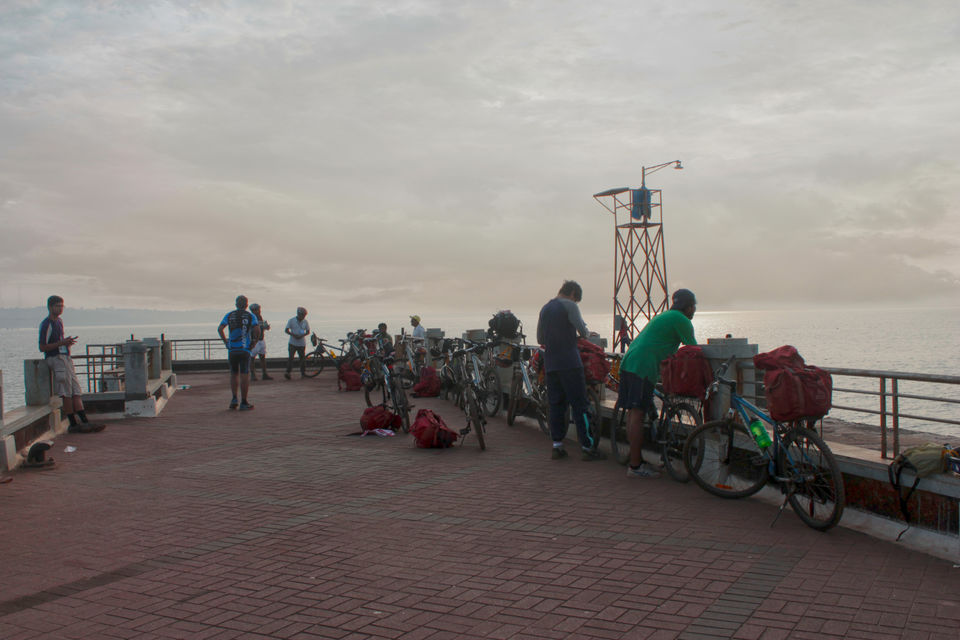 The climb to Dona Paula is a short but a tiring one for a first day. Just a glimpse of the days to come we thought. We reached the ferry and crossed the sea on a beautiful morning to reach Marma Goa Harbor.
Since you're in Goa the beach part is a must. Though we just saw it on the first day before we were banished in the woods.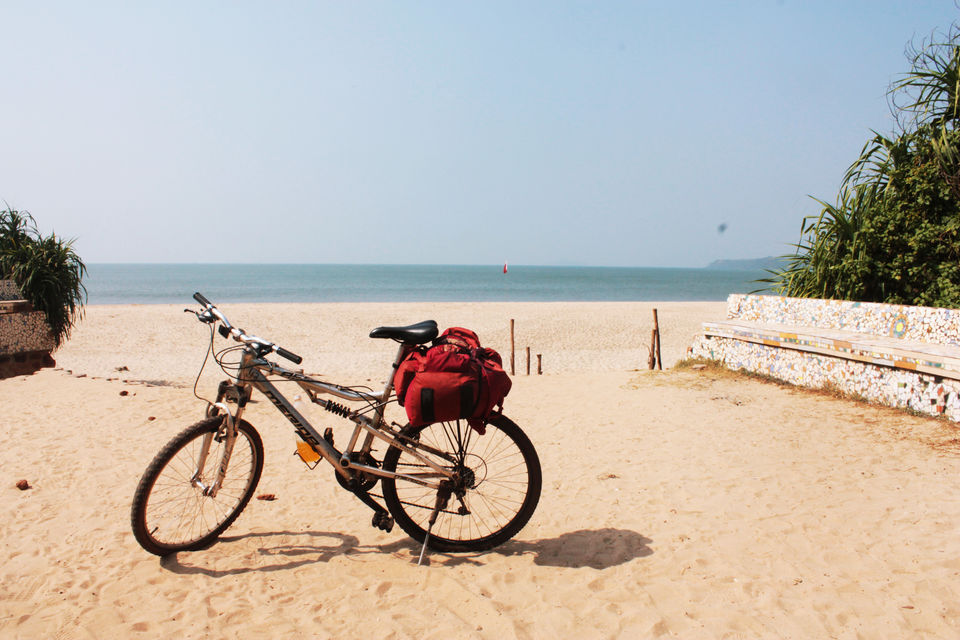 Then the mountainous and the real part of Goa came along. It is not very explored as it is not publicized by the media so that's what I'm trying to do here.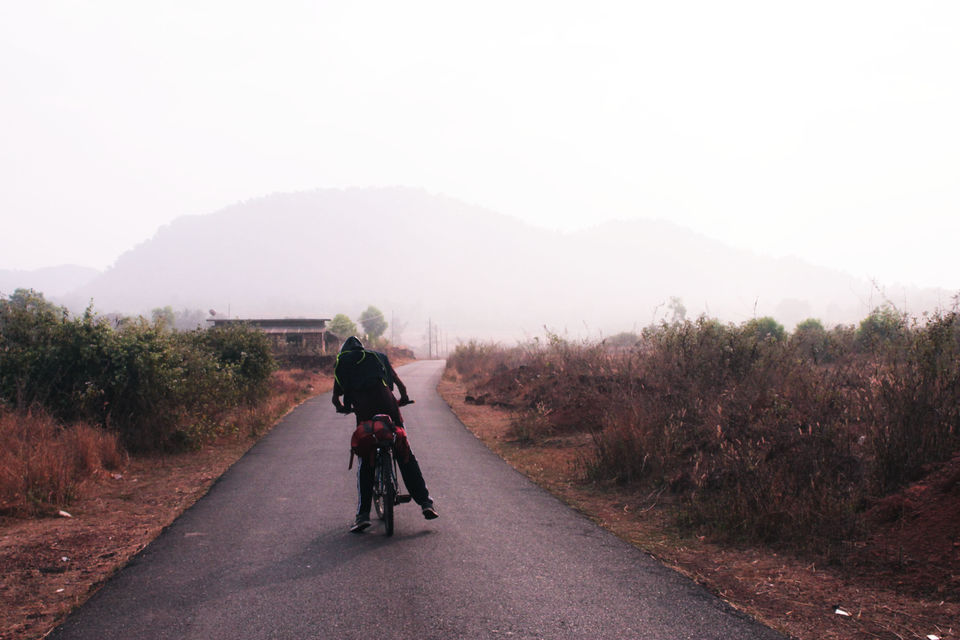 The camp for the first day was near the Assolna football stadium. When it comes to football it does not matter whether I've cycled for 5 hours, football is football. I had to play. 
The next 2 camps were in jungles. Apparently this jungle had leopards and Bengal tigers and luckily we did not encounter any. Although we did spot some fallen spines of a porcupine and they were huge. I could not imagine getting stung by one of those. After some precious moments by the waterfall, we headed back on foot to our campsite and it was now that the jungle was coming alive with the sun setting fast. A variety of birds were making their presence felt and it was delightful to watch them hop over and fly so close to ground around bushes totally oblivious to us intruders. And then suddenly a loud whistle to the tune of an unknown yet harmonious melody was ringing through the forest for a good amount of time. I wasn't too sure if someone was whistling or a bird was singing. Dazed and confused I walked along to reach our campsite.  I'd say a perfect day since I was in the familiar realms of jungles and such.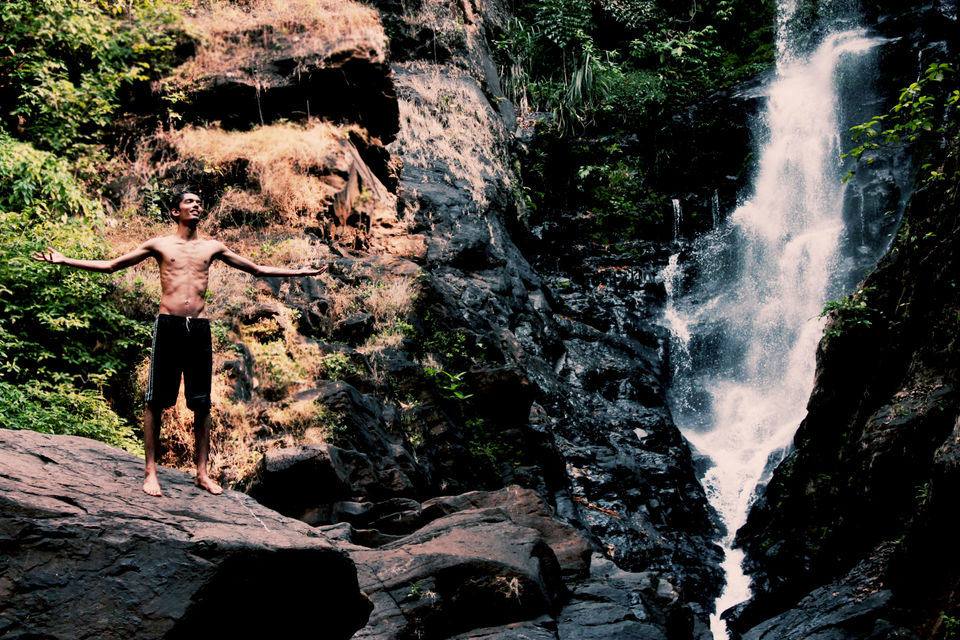 Yeah I am pretty thin :P but it doesn't matter really. Once you jump in that chilled water after a tiresome day you can't ask more from life. I took that jump at least 5 times. You don't wanna miss it! 
So in 5 days we completed a total of 252km across Goa exploring the actual Goa. Here is what I loved the most
Hearing the sweetest song by a bird in the jungles of Bahgwan Mahavir Sanctuary.
Experiencing the thrill of mountain biking in the forest trails.
Experiencing the famous Cashew Goan Fenny, delicious local fish fry and fish curry.
The very first totally awesome downhill ride on the cycle.
The really cheap drinks on a lazy Saturday morning for lunch – perfect way to relax after a tiresome ride.
The sense of accomplishment after each one of those tough climbs.
The feeling of jumping in natural water.
My first biking experience turned out to be one hell of an experience and now I am hooked. It never gets easier, you just get faster. Buy the damn cycle and get out of your comfort zone!