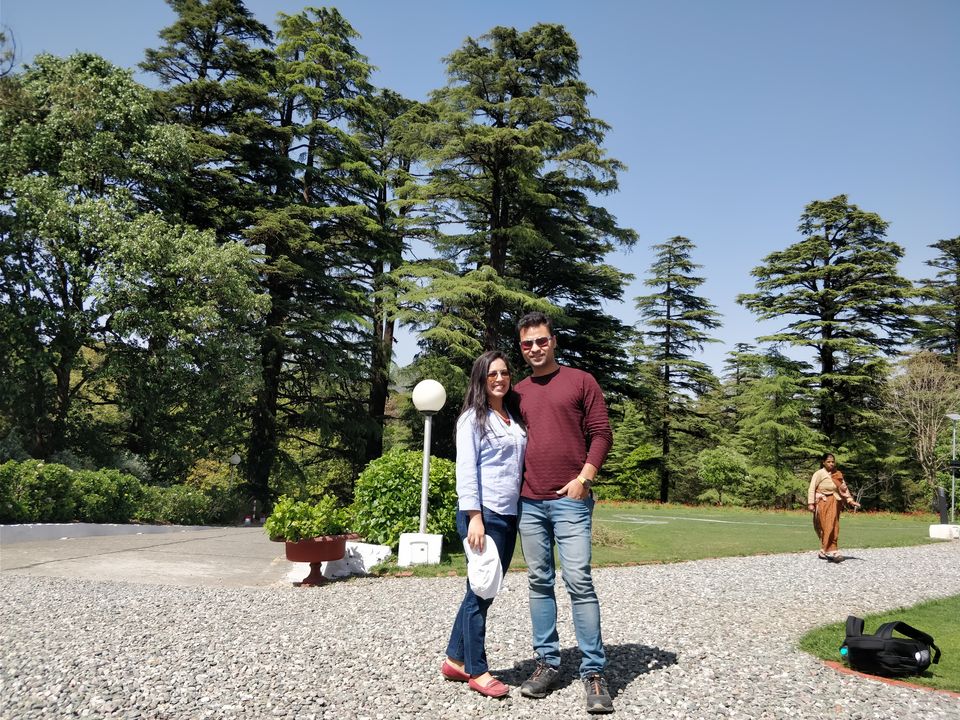 Everyone including me plan our idyllic holiday, but an escape is necessitated when your mind and body need some respite from the everyday life. A well-planned holiday mixed with some unplanned treks, café and pub hopping, rejuvenating modalities and indulging in the city's local aroma is at times the best route to an energising escape. Been waiting to go on a trip somewhere exotic and full of excitement? Let's get you the taste of a Delhi to Nainital trip from our experience.
Nestled in the foothills of Kumaon range of mountains in Uttarakhand, this place can be vouched upon for a guaranteed dose of rejuvenation you are looking for and is an ideal assortment of picturesque landscapes, the pear-shaped lake, local culture, food, adventure and a pleasant weather throughout the year. For Delhiites its known for a perfect weekend getaway but me and Saurabh deliberately decided to take off on Monday – Thursday to avoid the rush. The trip got extended from a day and you shall know the reason very soon.
So here we start our journey on Monday- 16th April at 6am by road. Travelling is always fun and the thought of stopping at the dhabas for devouring on our all-time favourite dhaba food and kulhar tea is inexplicable. (In India, dhaba is the name for the roadside restaurants especially on highways, they are known for their local cuisines and freshly-served food rich in flavours)
The best part of the road trip is that it is amazing to see the changing demography, weather, people, townships on the way, so much so that you feel like capturing every moment as it is. And to feed our gurgling stomachs, what better than the dhabas on highway representing these flavours.
On our route we spotted Shiva Dhaba which your eye cannot miss; credits to the huge hoardings they have hovered which will have your food temptations soaring and uncontrollable. So just stop here.
Must try specialities: Shiva Dhaba special Tandoori Mix Parantha, Bread Pakoras and Kulhar Tea (Kulhar tea is one of the most loved beverages in India- tea served in an earthen pot). We got so engrossed in eating that we forgot to click our gorgeous servings. Please visit this place and do share your pics.
From Delhi to Nainital it will take you 6-7 hours via road depending upon how much time you spend on your stopovers. You can also take a train to Kathgodam Railway station.
After a beautiful drive we arrived at our accommodation – Hotel Evelyn. This hotel takes me back to my childhood - 11-year-old Nidhi who enjoyed every bit of her stay at this lovely location. Hotel Evelyn has maintained its simplicity and charm which will remind you of your old houses of the 90s. The view from the terrace will make you witness unbridled beauty which will awaken your most dormant sense This hotel has serene and calm surroundings and the entire aura of this place is untouched even at its most vulnerable. Today Nanital spoils you with a varied choice with luxurious villas built but trust me you will not get this view from any of the top-notch or plush accommodations out there. The personalised touch, wonderful hospitality and delicious food will make you overeat at times.
Must Try for Breakfast: Cheese cutlets, Vegetable Omelette and Ginger tea.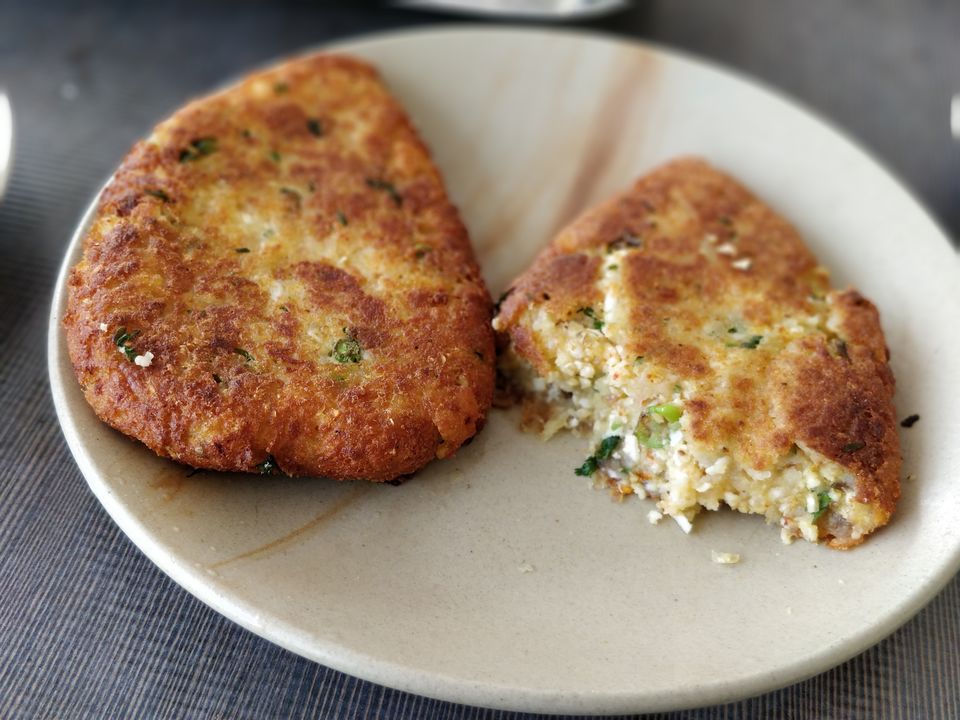 Food in hilly towns
When it comes to hilly towns, I cannot stop raving and talking about food, its on your mind always. :) Soupy noodles to warm brownies and grilled sandwiches to delectable wood-fired pizzas, every eatery has something unique about it engulfed in its own charm. Whether it is a simple butter toast to something more influenced like Thukpa- there is not a single dish you wouldn't enjoy to eat. So, with everything Nainital already has to offer, the food here is right up there waiting for you in all its awesomeness. If you have your accommodation near to the MALL ROAD (the local town market) which I would definitely suggest, you are in for a food feast for your entire stay.
The best part of about hilly towns are their cafes; They speak out the right combination of the city's ambience and local food. If you land up in Nainital, do visit Simz Café. This place is colourful to the level of being only appetising to one's eyes. This beautifully done café provides a perfect opportunity to savour in some wood-fried pizzas to shakes to some delicious confectionaries. Grab your favourite novel, play some cards or snakes and ladders and enjoy the beauty of nature at this cozy cafe, sipping on warm beverages. It is all here, and all waiting for you.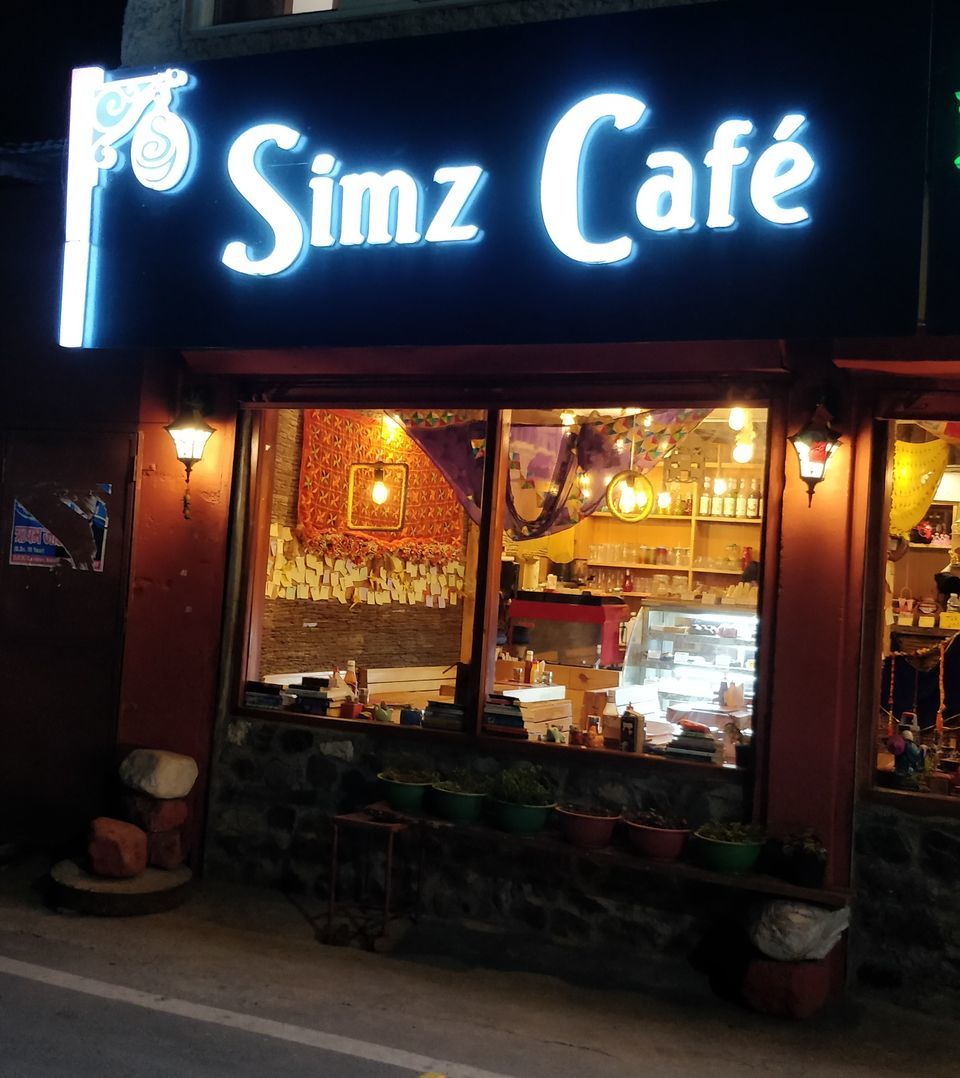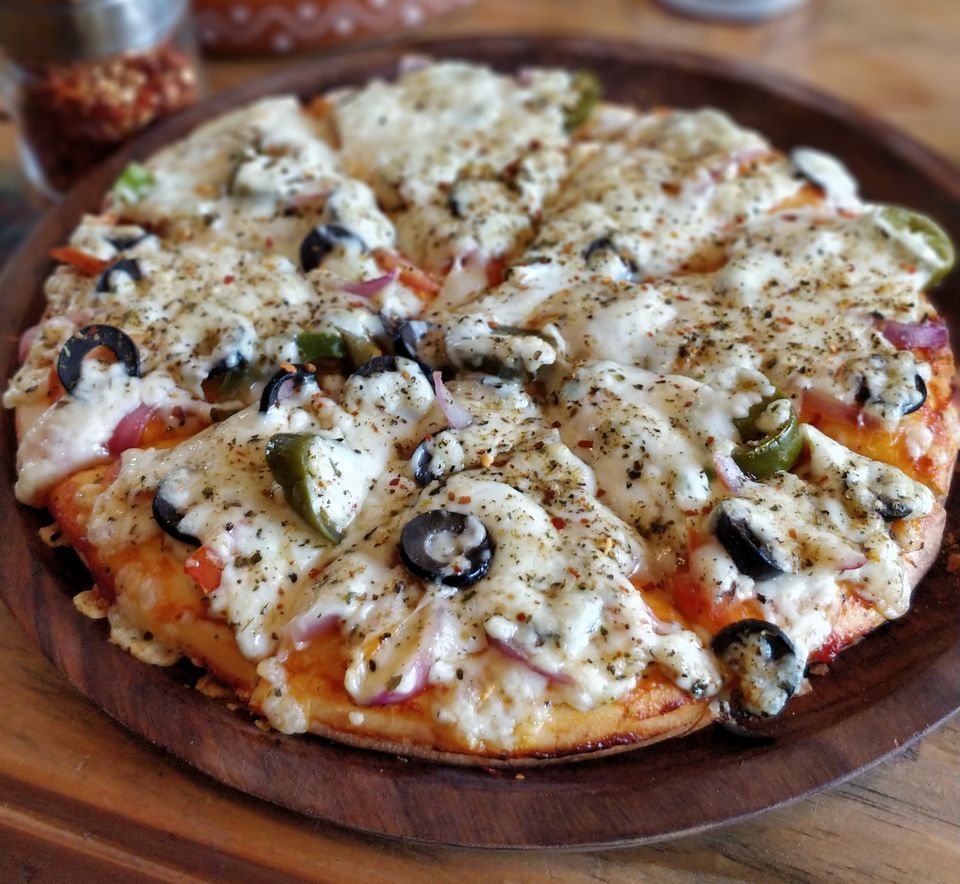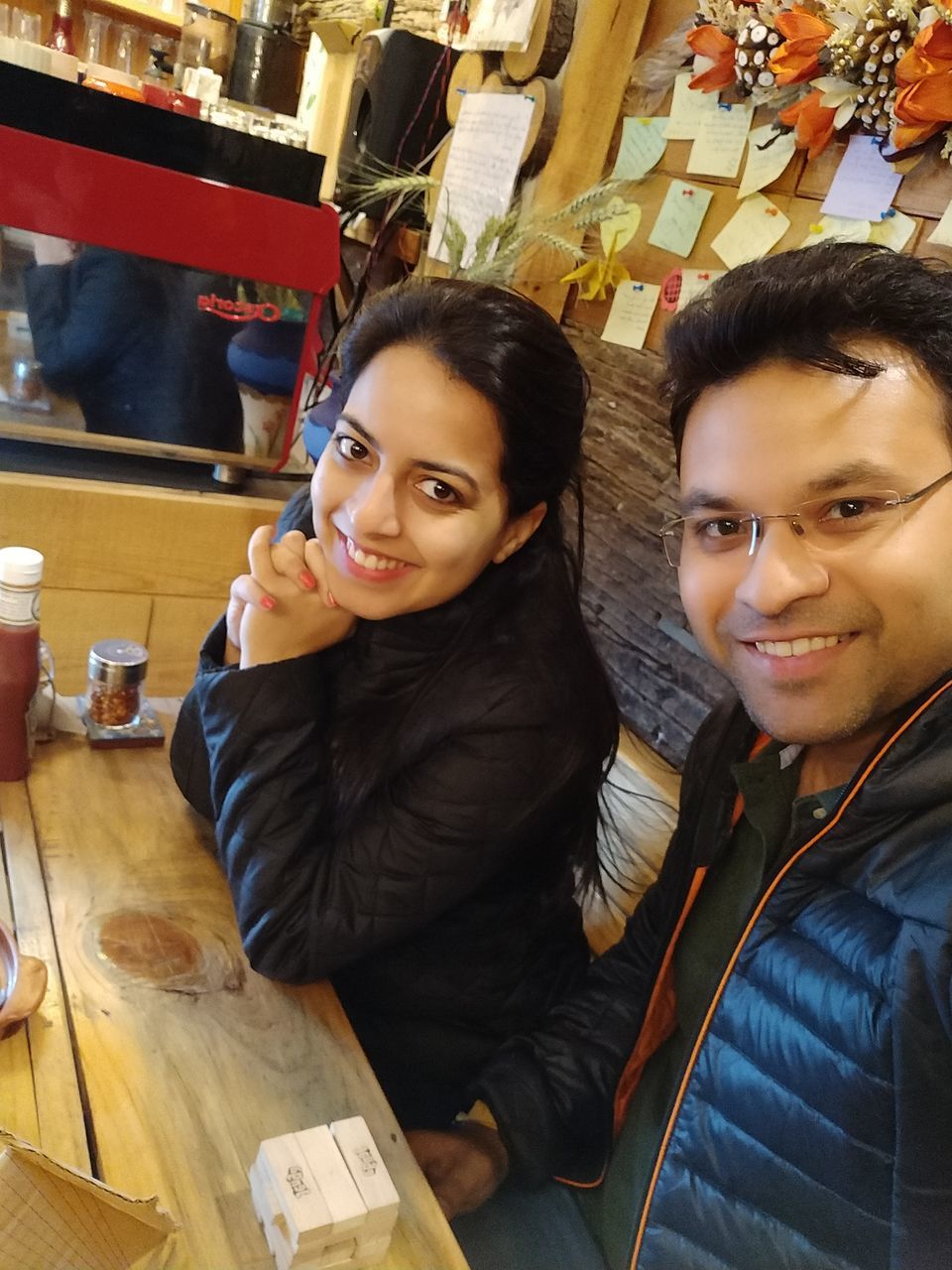 Saurabh and I have always been very experimental when it comes to café hopping and we love to try different eateries when we travel. Pots and stones café is one of the best places to have a 'chilled out' evening in town. After our hectic trek we were swayed with its beautifully done interiors with wooden flooring which is so inviting. What else to ask for from an ideal getaway to the hills? A steaming bowl of soup is so relaxing.
Must try: Their delicious Quesadillas and veg bruschetta's for the 10/10 experience!!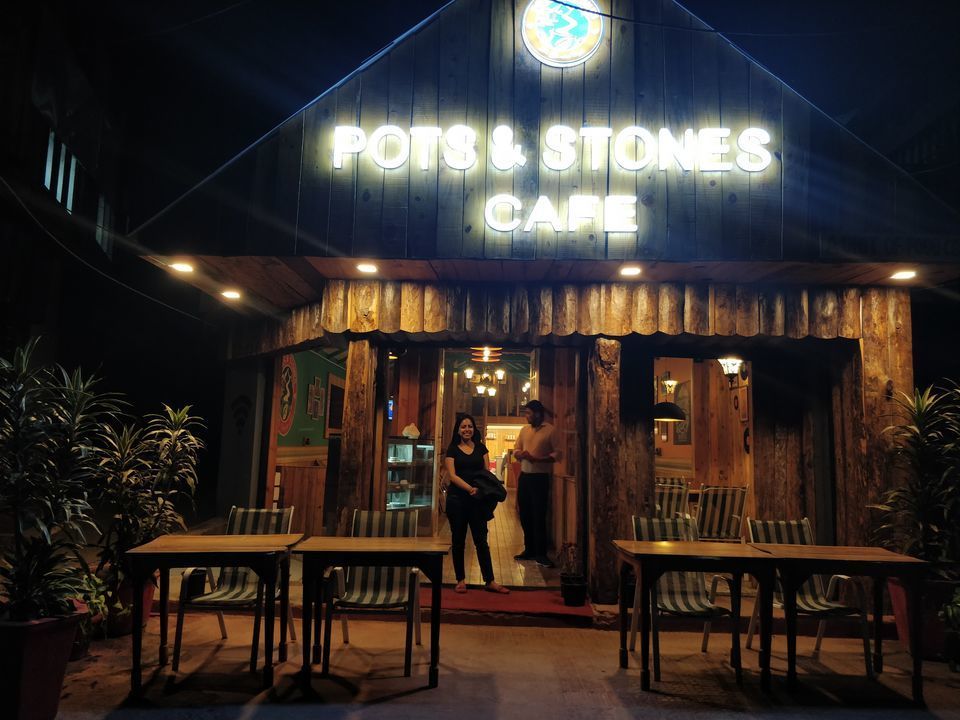 Want to combine some trekking with a view that includes numerous exotic species of animals and birds which are native to this region. As photography of the animals is not allowed, I can remember some- Spot Snow Leopard, Tibetan wolf, Himalayan Black bear, Sambar, Barking dear, Golden Pheasant, Siberian Tiger, White peacock and many more species here. Settled at an altitude of 2100 meters, surrounding mountains will forever be in sight. Grab a bite before you enter the zoo as you are in for a tedious trek.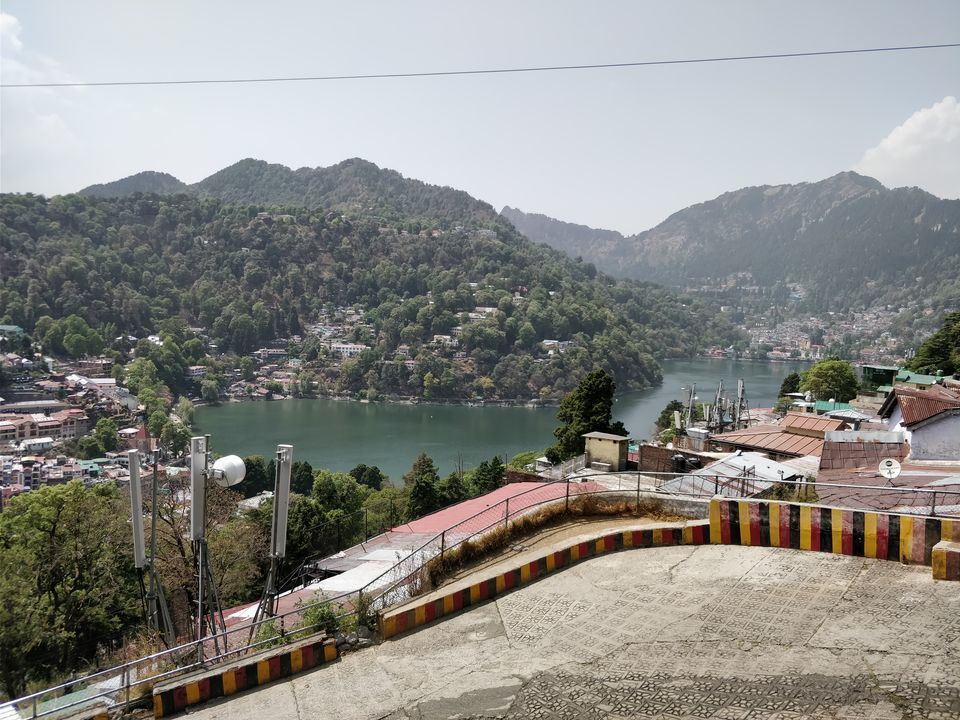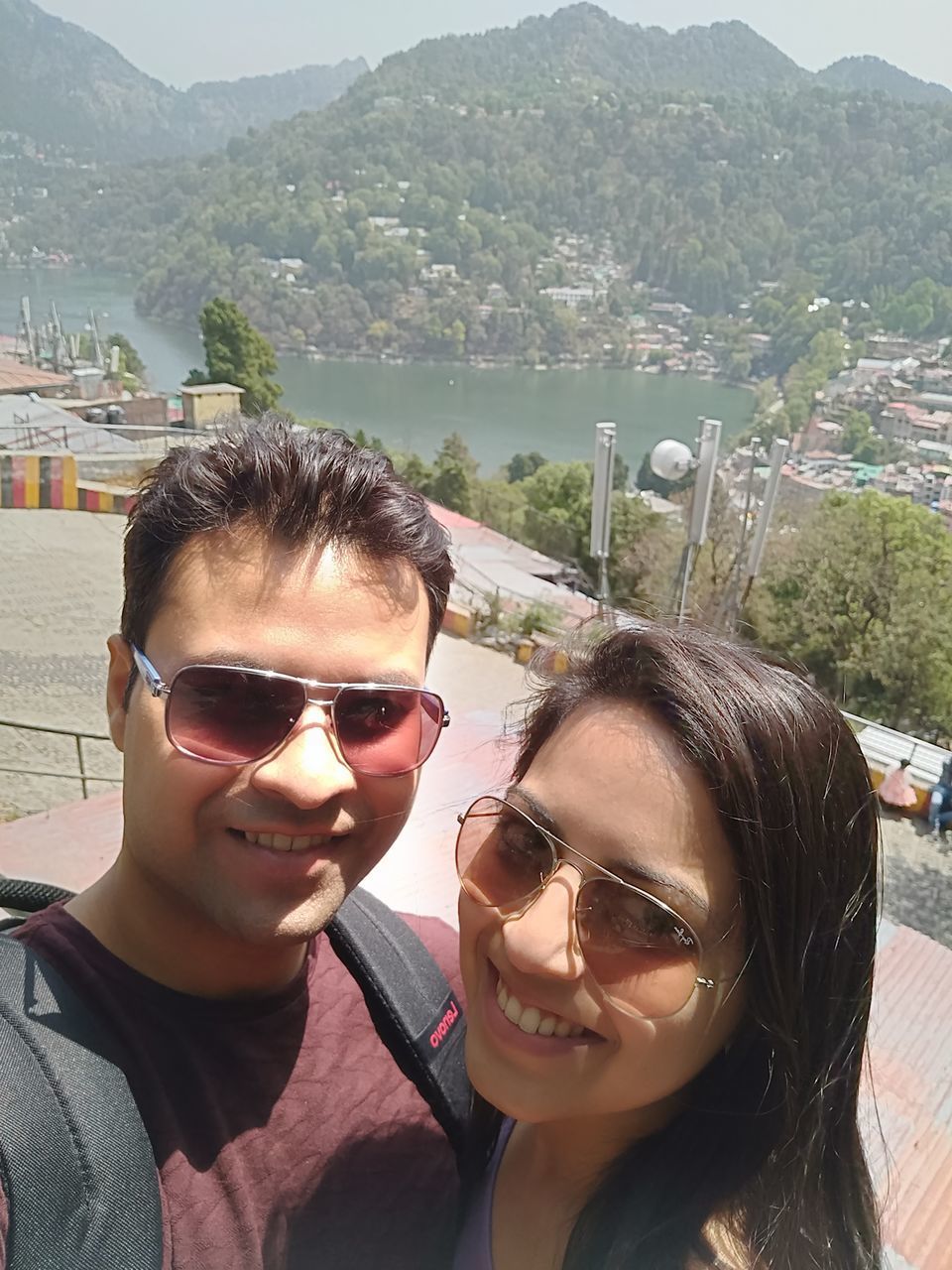 All recharged on our second day of the trip, we were off to explore the city after a hearty breakfast- The pic explains it all. For the local sight-seeing, one can always avail the guided tour and have a hassle-free travel. The services are really good. We never really took the tour guide or the travel taxis and we were on our own spree. While on our way to explore all the spots, we had our share of the adrenaline rush as we got introduced to some beautifully built villas and amazing hilly roads.
The residence of the Governor of Uttarakhand, Raj Bhawan is one of the most luxurious places to visit in Nainital. The cost of the entry ticket is Rs. 50 which includes the guided tour. The manicured gardens offer a beautiful backdrop to your photography, where you would love to take a stroll around. Presently, only the front portion is accessible to public which is a part of the tour. The ambience, wooden walls and the aura of this place rests in its grand architecture that stands erect across stunningly maintained roads.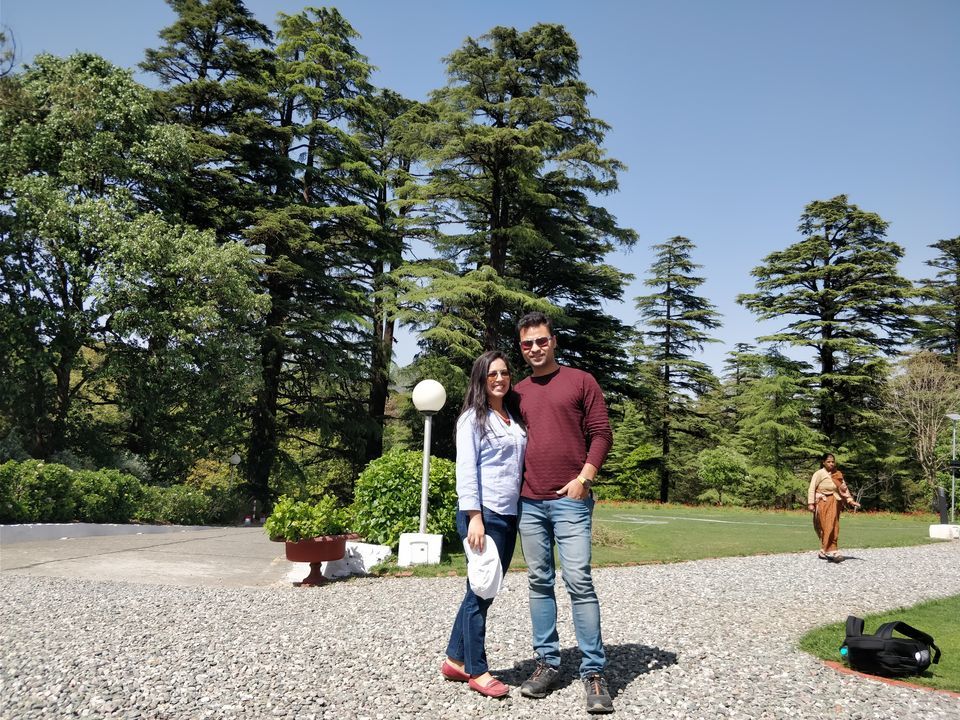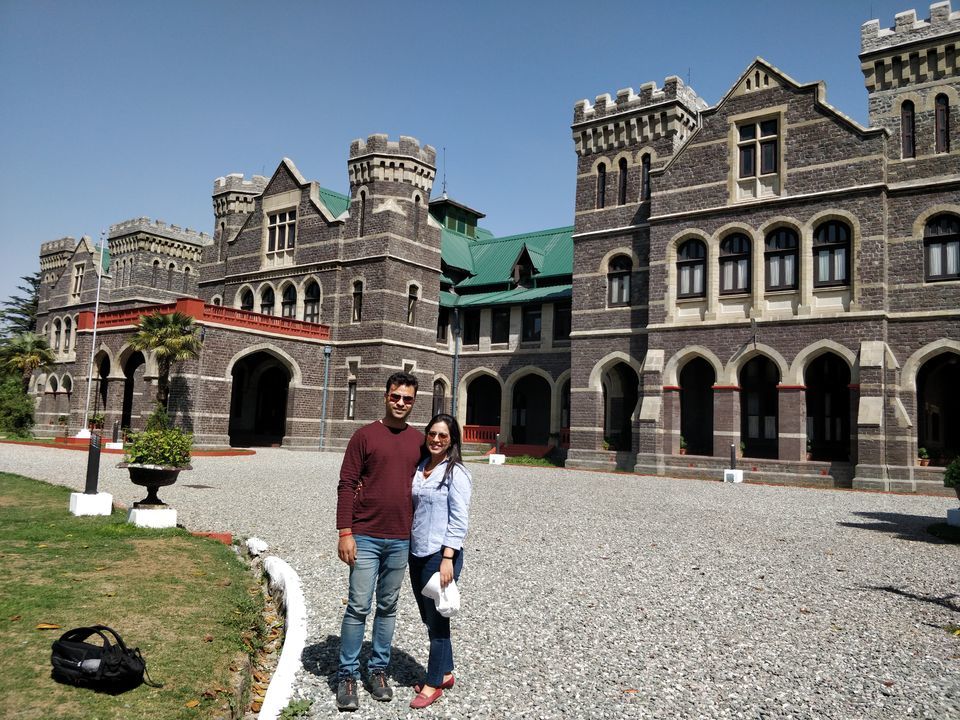 This was an interesting place to visit, adventurous and full of fun. The caves are lighted with petroleum lamps, you will feel the chill as soon as you enter the first cave – Tiger cave. Not to worry, the chill is because of the cold wind and not the actual Tiger. There are caves built in different dimensions which you need to pass by crawling or at times climbing. After this workout, sip your coffee, enjoy and relax amidst the nature while giving absolute joy to your senses.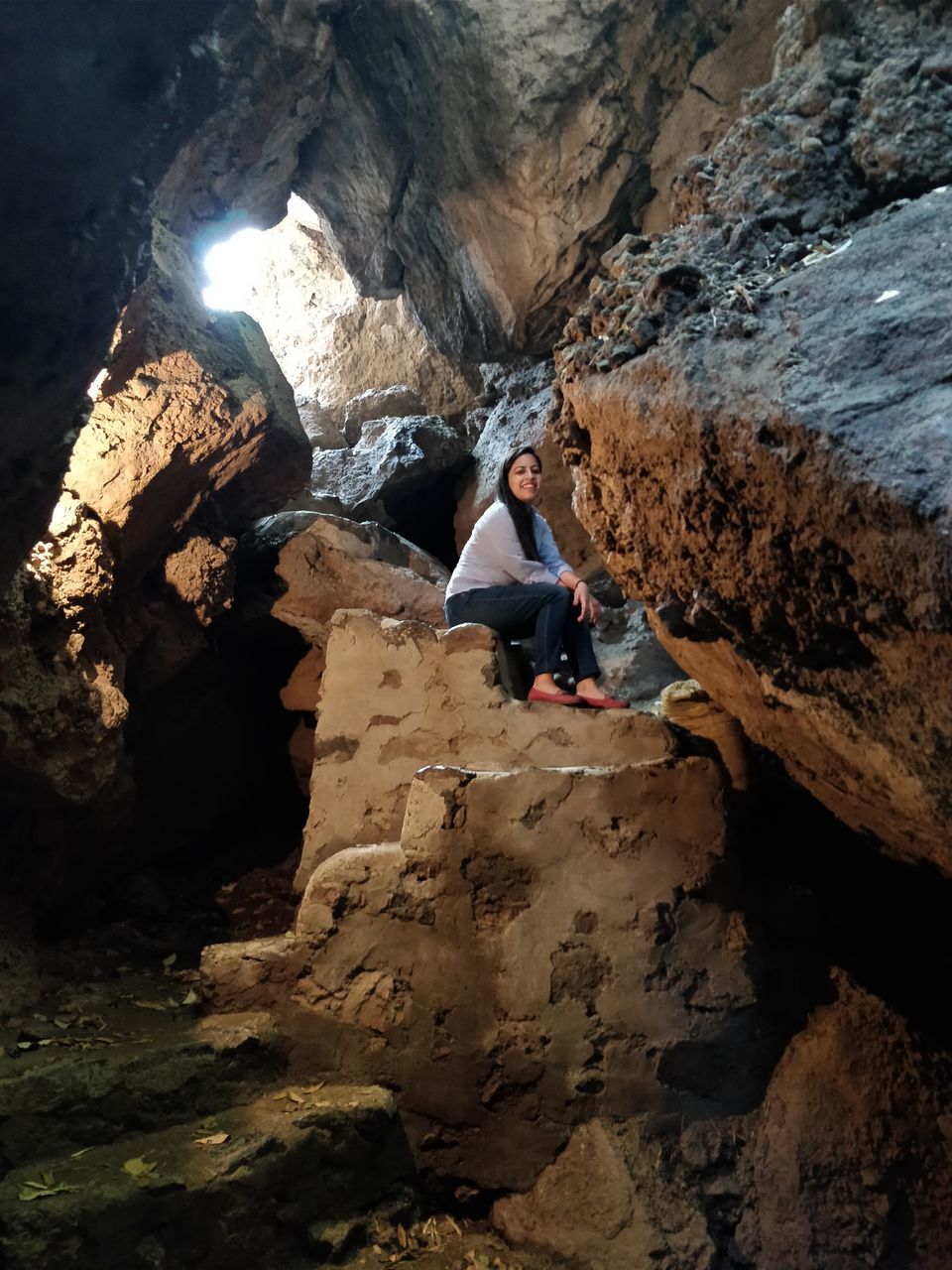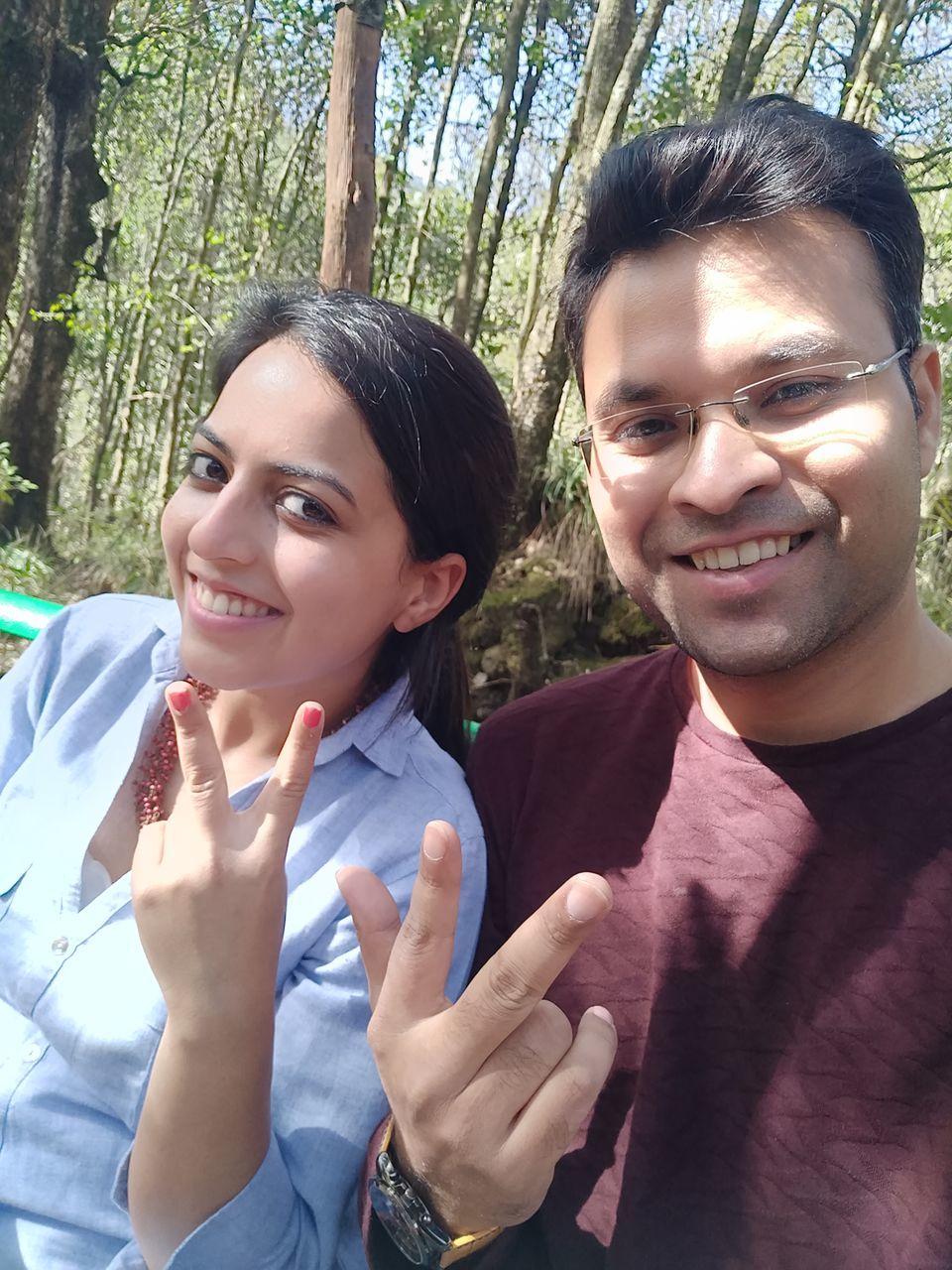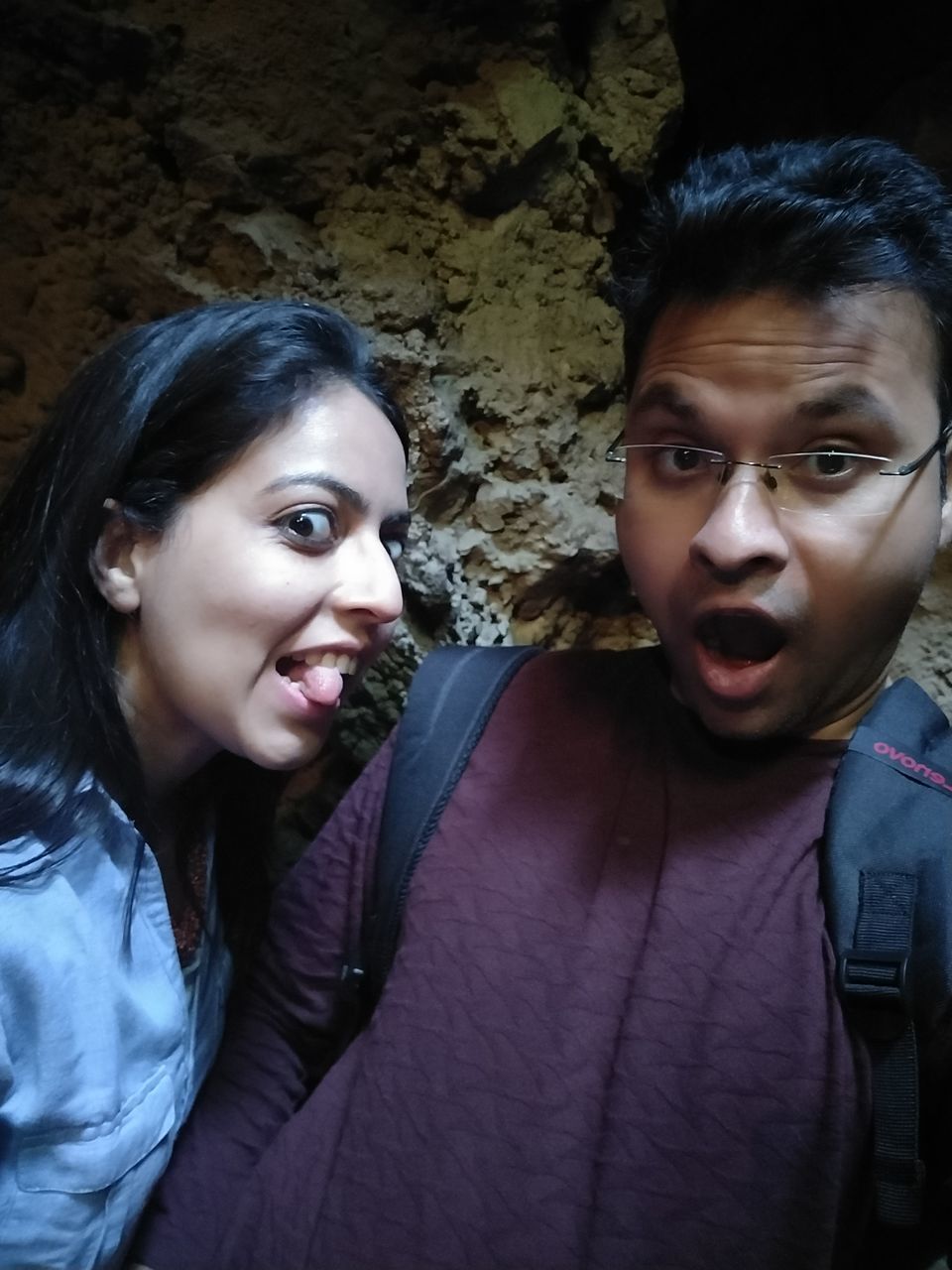 You cannot miss visiting Naina Devi temple that rests on the banks of Naini Lake. It is believed by the locals that Goddess Sati's eyes fell at the same spot where this temple stands. Situated at the top of Naina Hill, the temple attracts a great number of devotees. This temple is a small slice of heaven in the midst of lush green surroundings.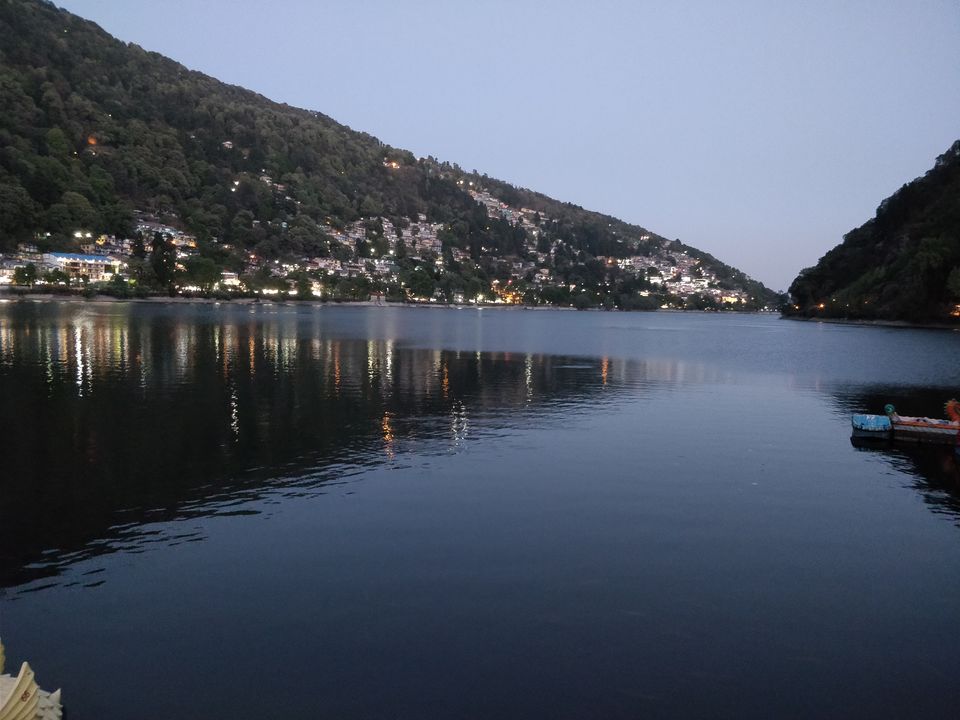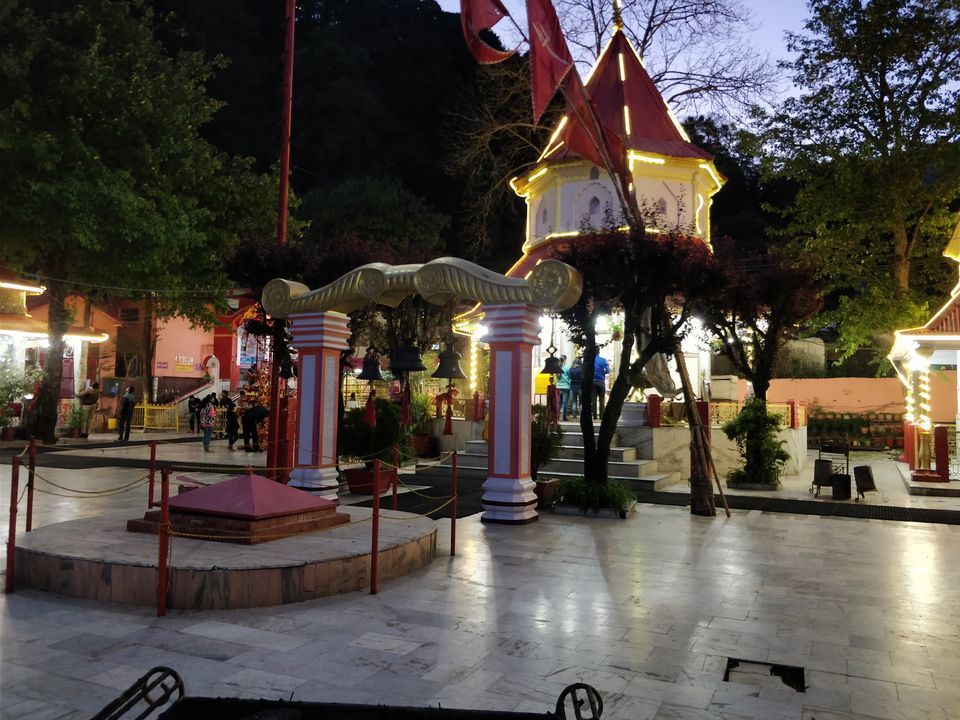 At the Snow Viewpoint, be ready to get the mesmerising viewpoint of the snow-clad peaks of the Himalayan range that will leave you spellbound. A peace seekers' paradise, the peak is well connected by motorable roads. Tempted much? Some people also opt to trek to the point while enjoying the views of snow-capped hills of Nanda Kot and Nanda Devi. Maggi noodles lovers will love this place as the joy of digging in a hot bowl of spicy noodles cannot be described.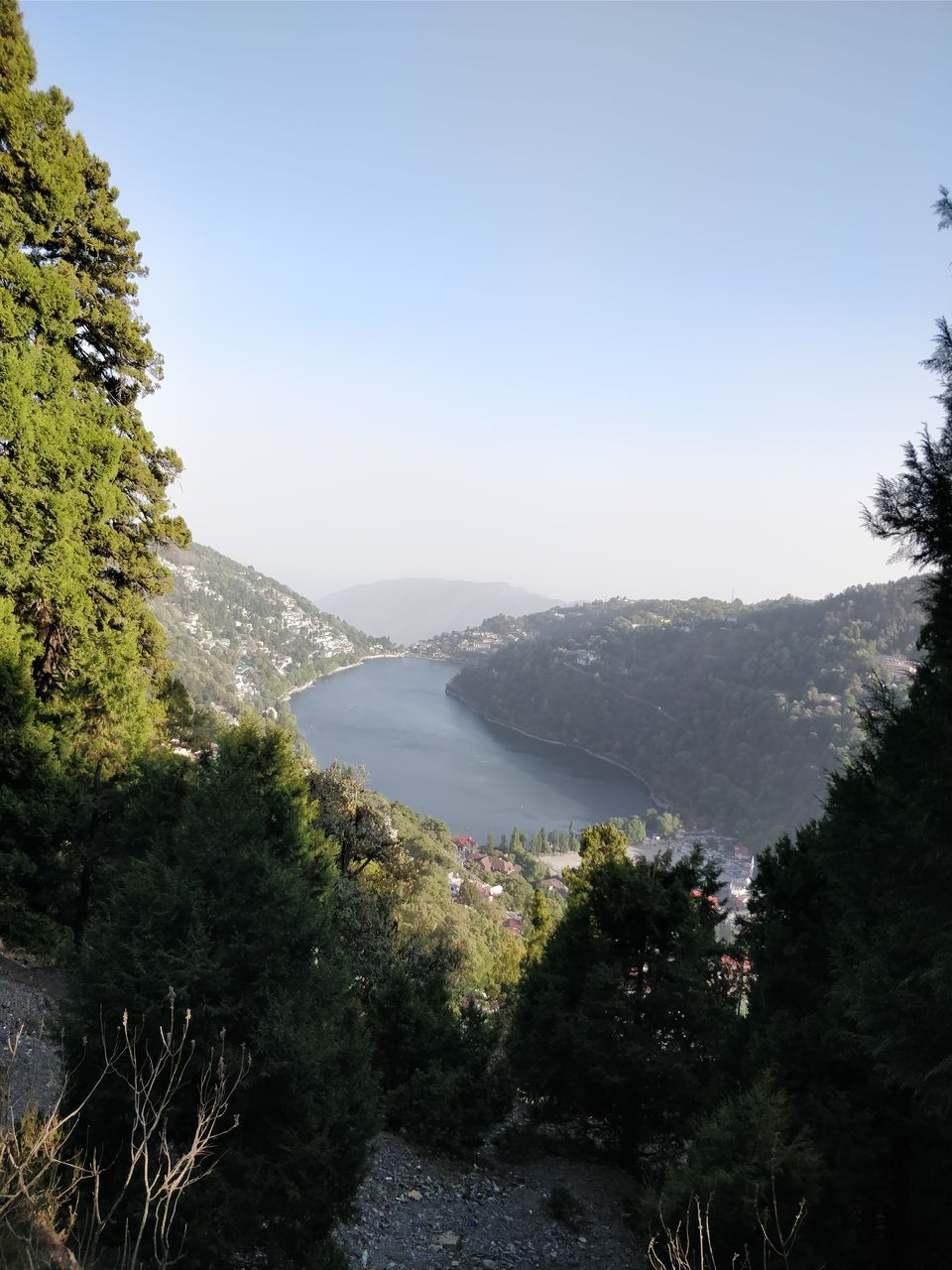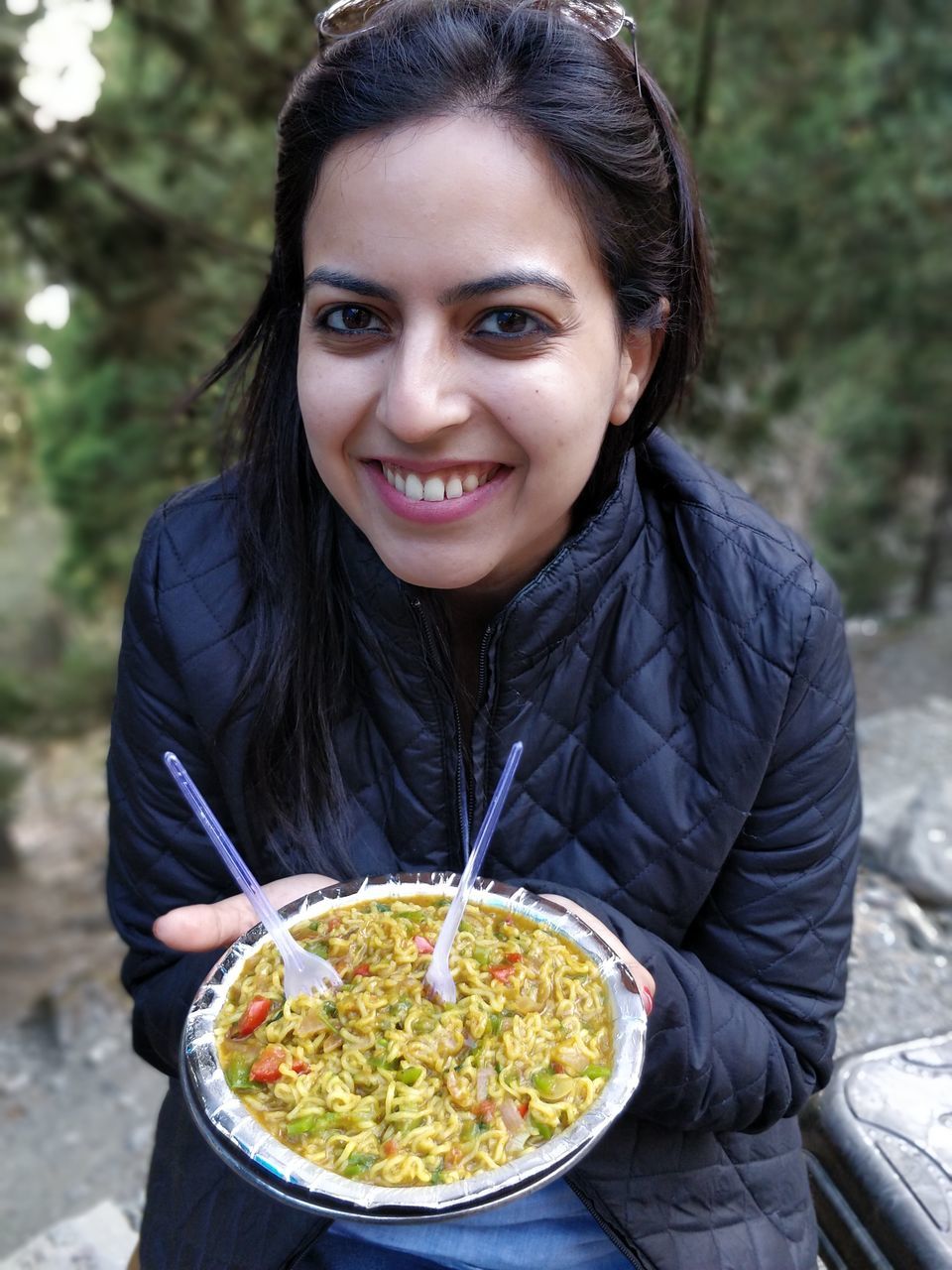 To avoid the rush and to fully get absorbed in the nature's lap, we opted to do boating at the Naini lake in the evening around 6 PM. Since this is the closing hour, the boat riders will not rush in completing the round to get their next customers, so purchase your tickets, sit back and just breathe in the fresh air and get a complete view of the city.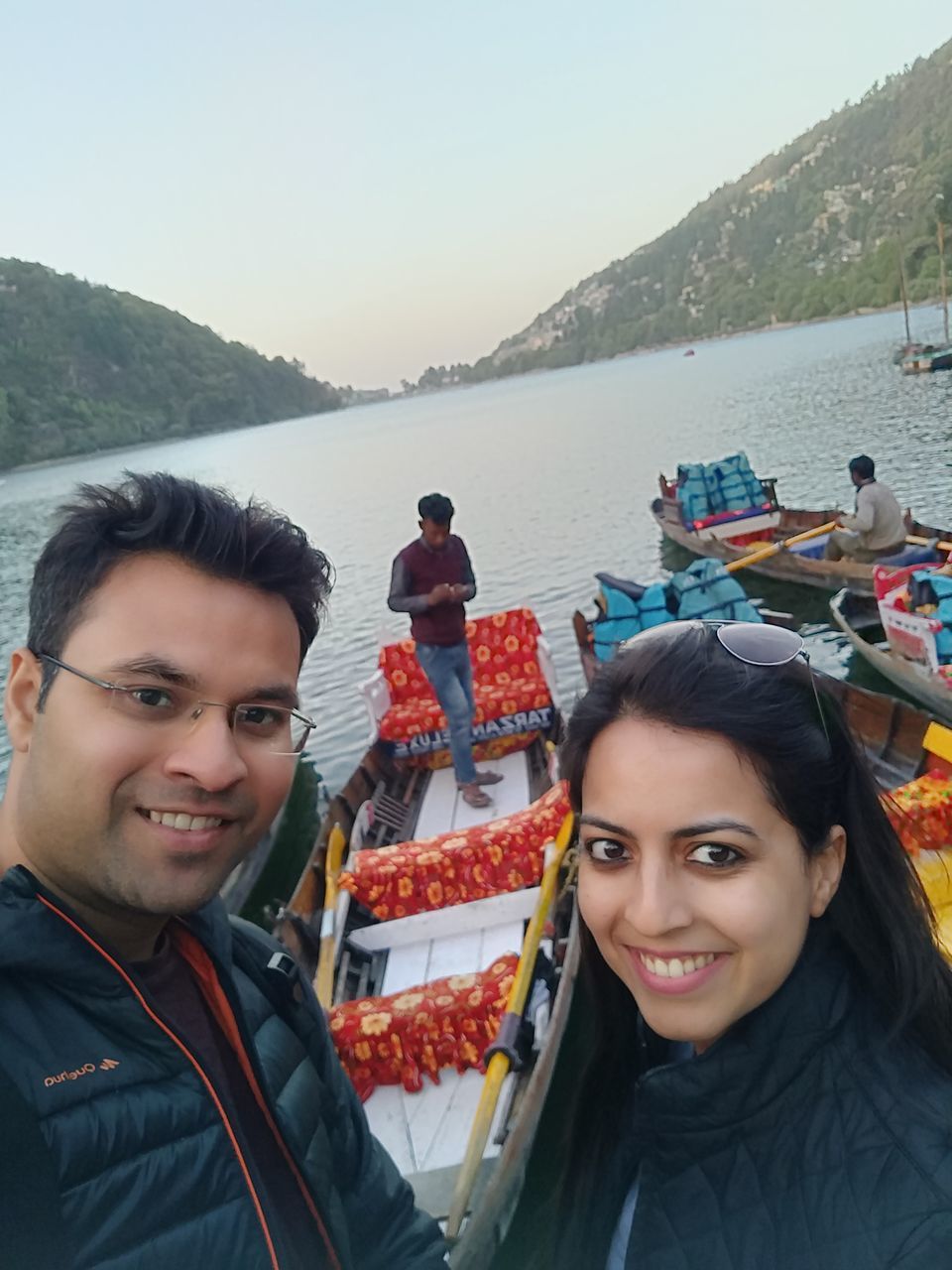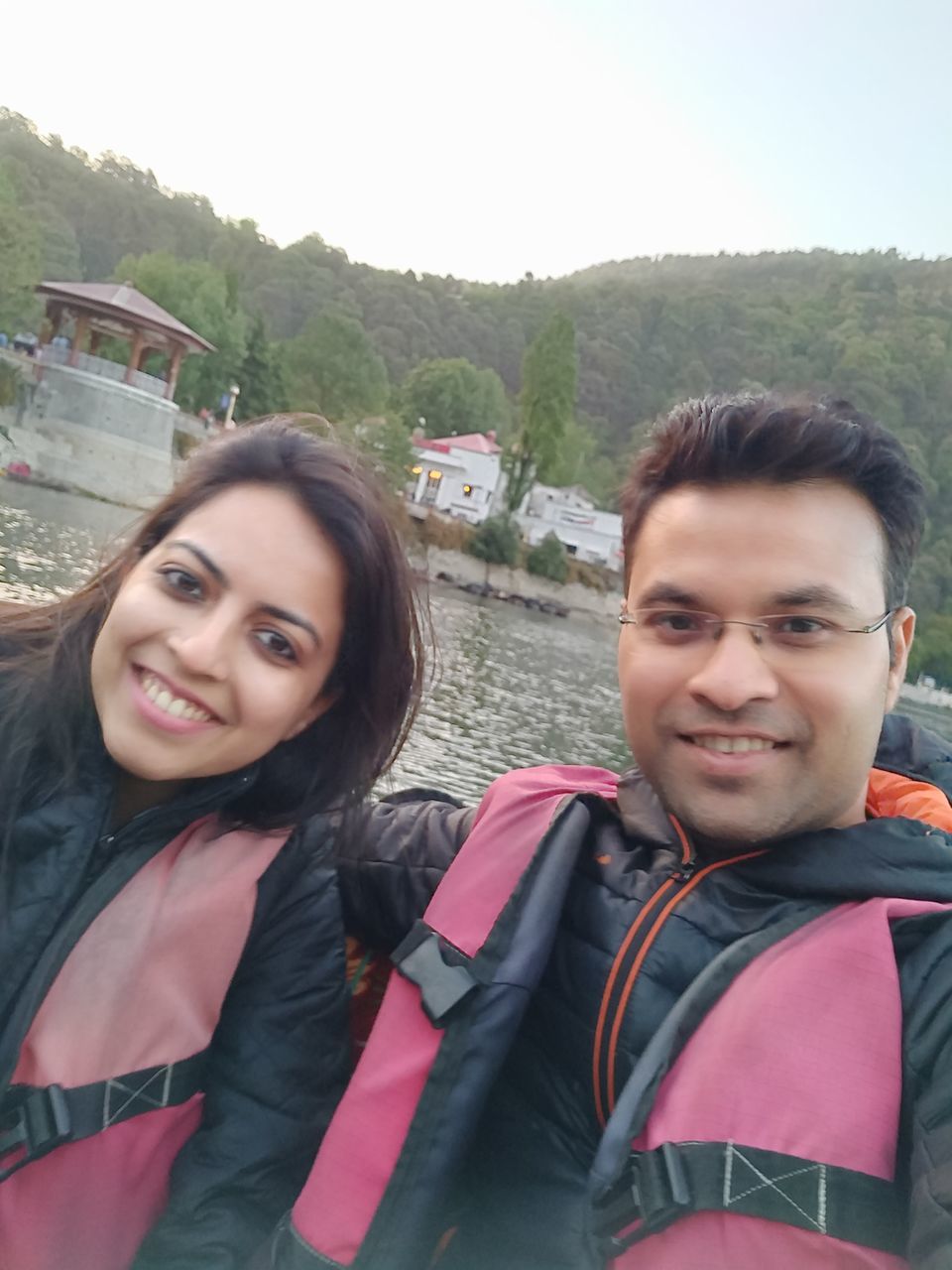 For those who are craving for some adrenaline rush, experience the sail Boat. This will satisfy the adventure in you for sure. The yachts ride depends on the wind speed and we were lucky to have a windy weather during our ride. I got really scared but yes it was real fun. The boatman was trained and experienced so nothing to worry about. Charges are Rs 500 per yacht for two people along with a sailor.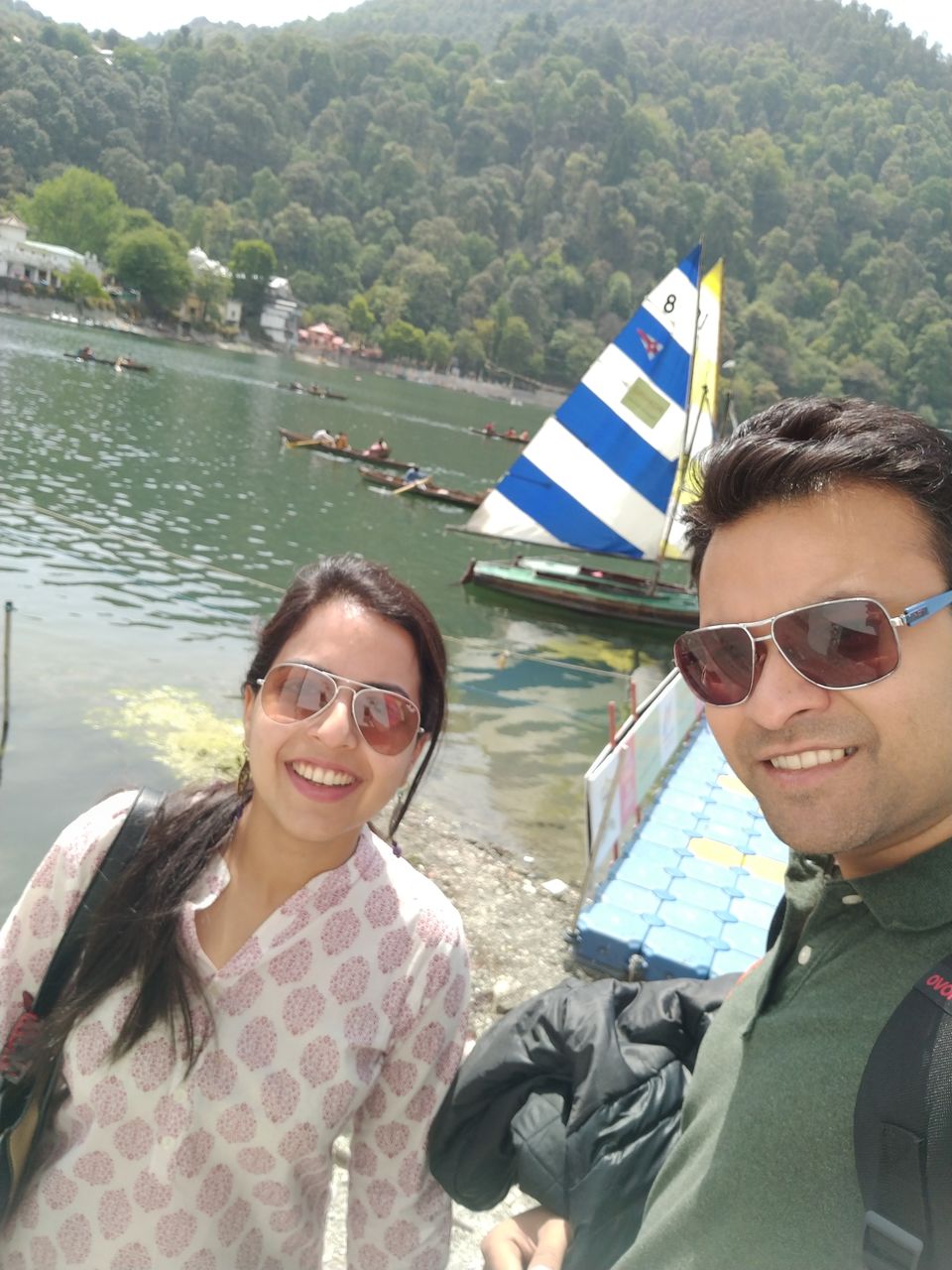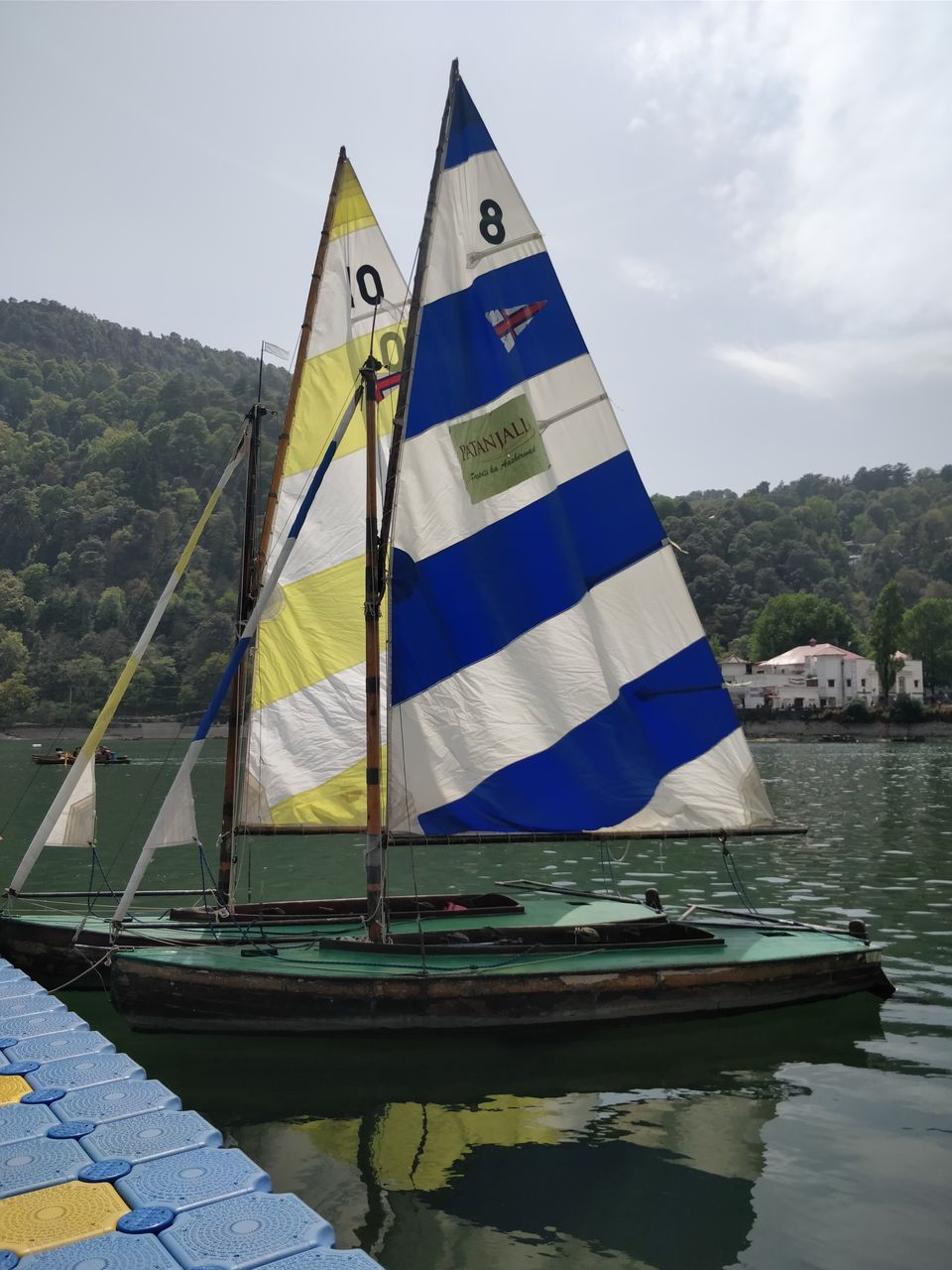 Have a drink with a breath-taking view of the lake, some nice music and delectable food. This place takes the onus of the management of the yachts and offers services to its members. However, non-members can pay for a day membership and enjoy the club amenities.
Our accommodation had a walkable distance that allowed us with the ease to visit the Mall road at our convenience. The Mall Road is a shopaholic's and a foodie's paradise and one could stroll here for hours. The road is loaded with street shops selling the beautiful candles which Nainital is famous for, shopping centres for apparels, gifts and mementos, banks, hotels and lodges and restaurants. Take a nice leisure walk in the evenings on the windy road alongside the magnificent Naini lake looking by the locals singing and alluring caffeine aromas. It leaves a promise to return before you leave!!
Nainital Evenings
Evenings in Nainital are all about relaxing, relishing food, enjoying some great views. You can easily get lost there with so much to do. Even a casual stroll sipping on your hot coffee will be calming, that is the beauty of the place.
Our trip got extended from a day as we wanted to soak it all in. For Saurabh and me, it isn't so much about ticking off all the popular touristy spots, rather it's about living the place, walking in those natural surroundings overlooking the cosy nooks and corners and gazing the sky that changes its colour every hour.
So, pack your bags this season and head to this hill station and bear in mind that you need to keep some time to absorb all that Nainital is all about. Here your quest for fun, adventure, peace and relaxation will definitely find a blissful end.
If you need any kind of assistance in planning your trip, I will be more than happy to help. Just leave a comment and connect with me and you shall have your answers.
Happy Reading and Thank you for stopping by!!