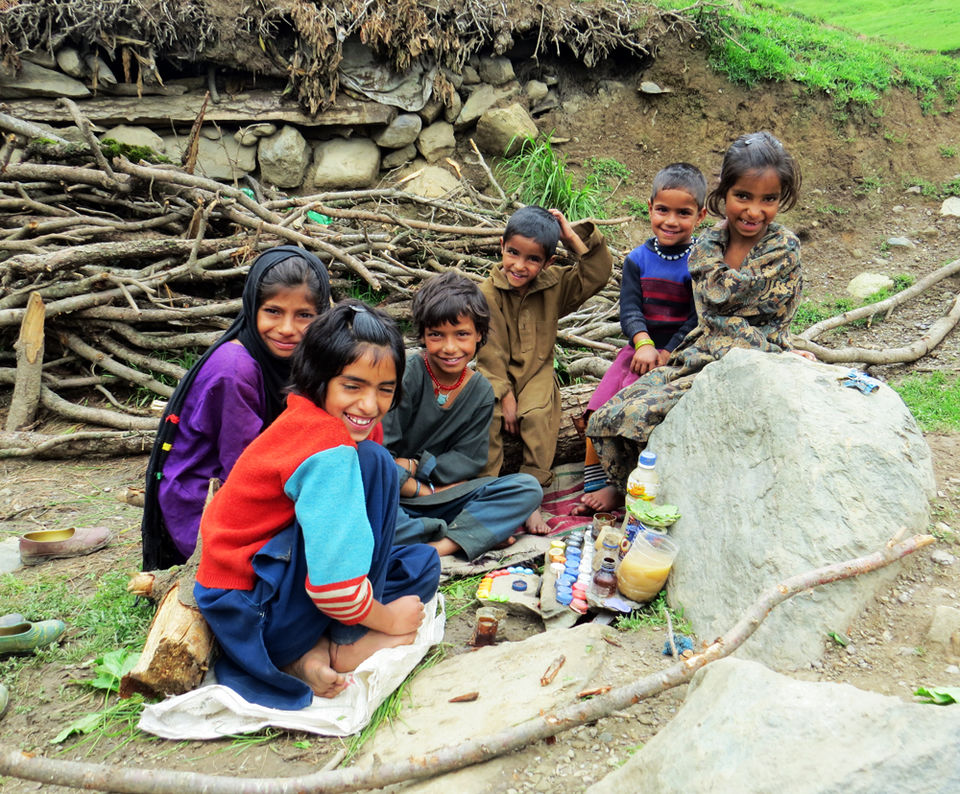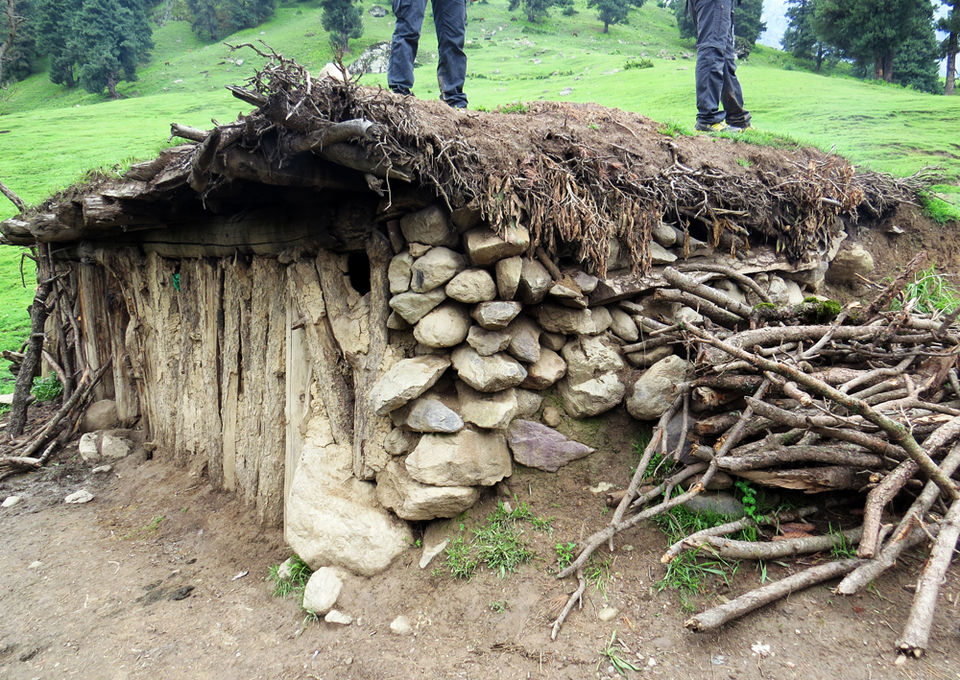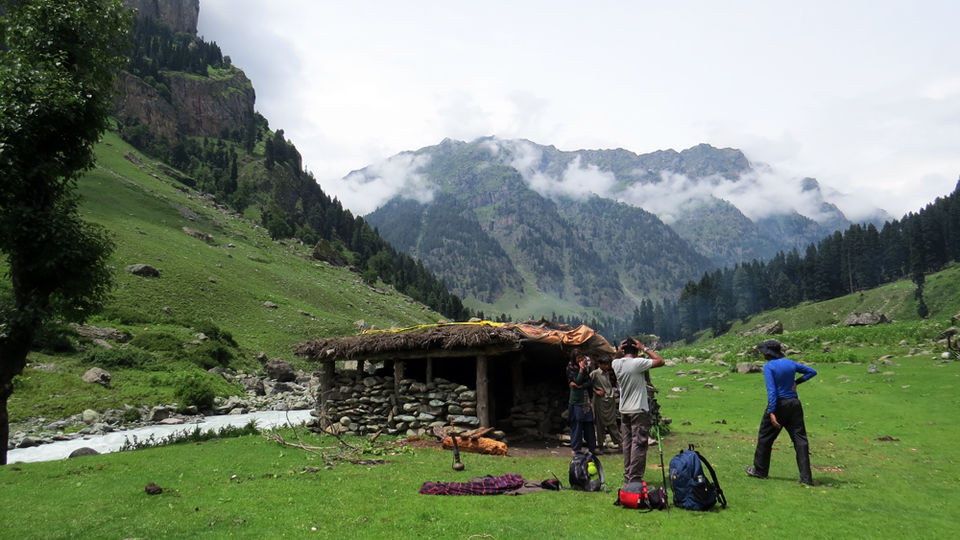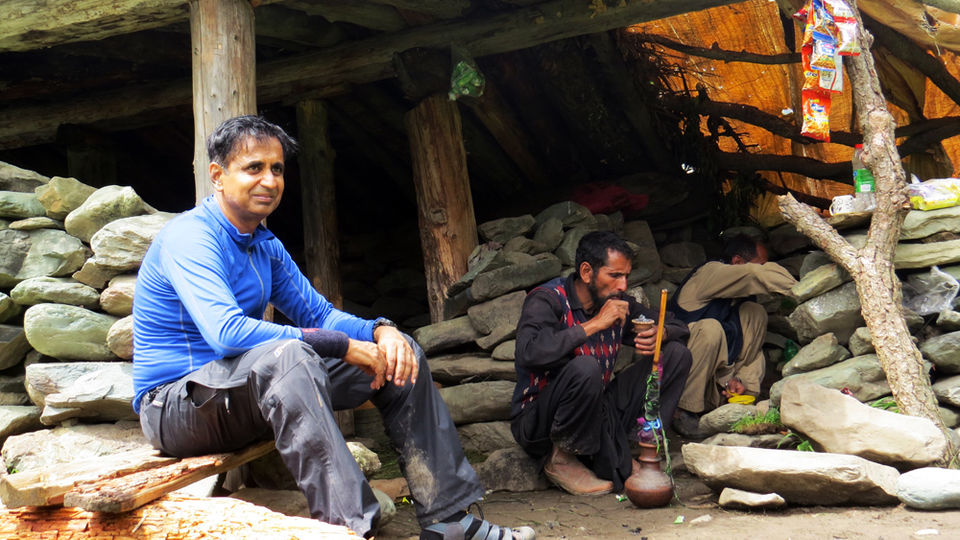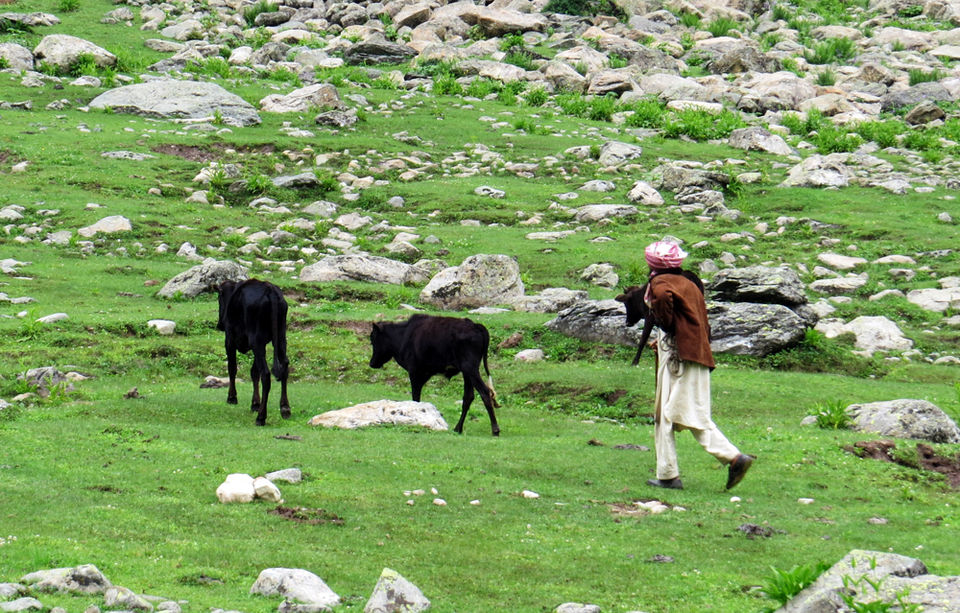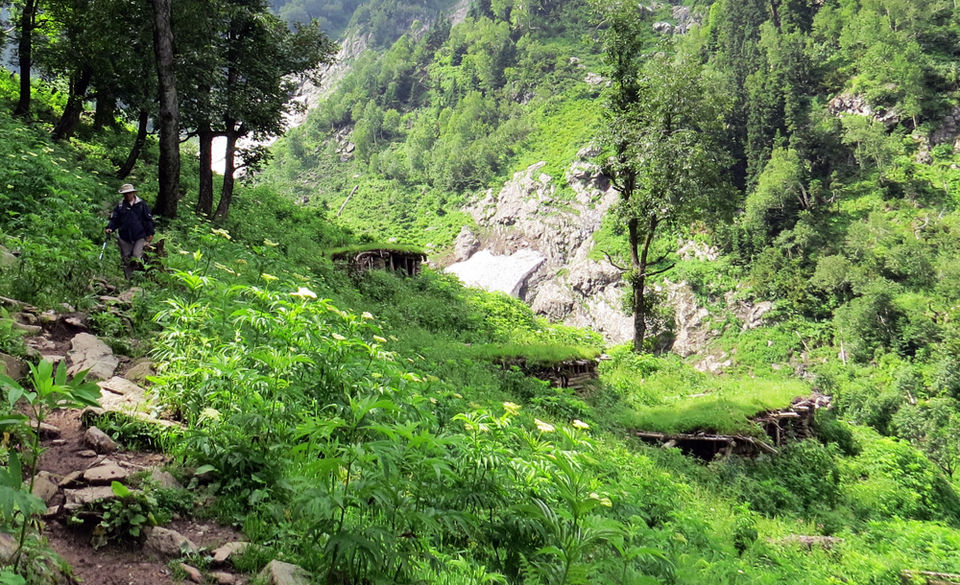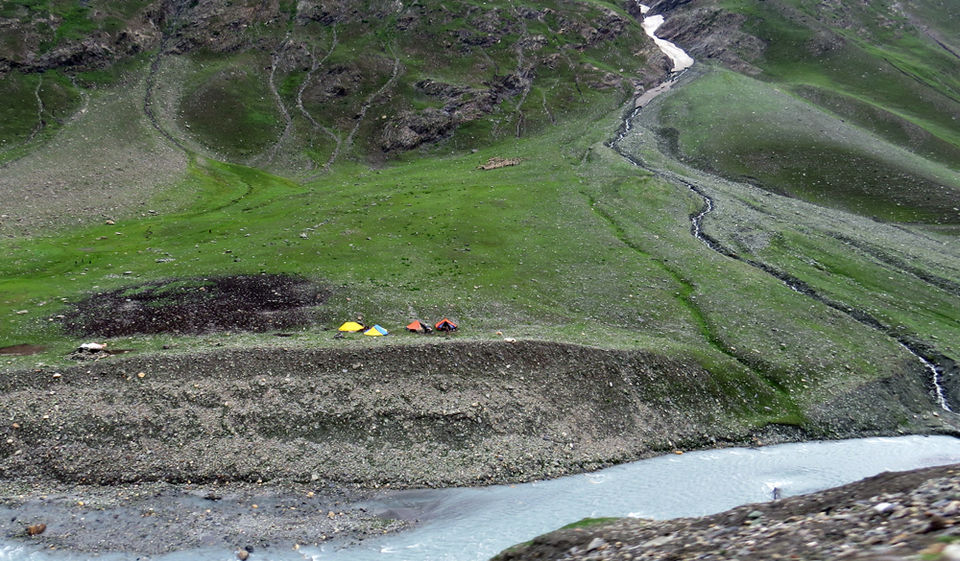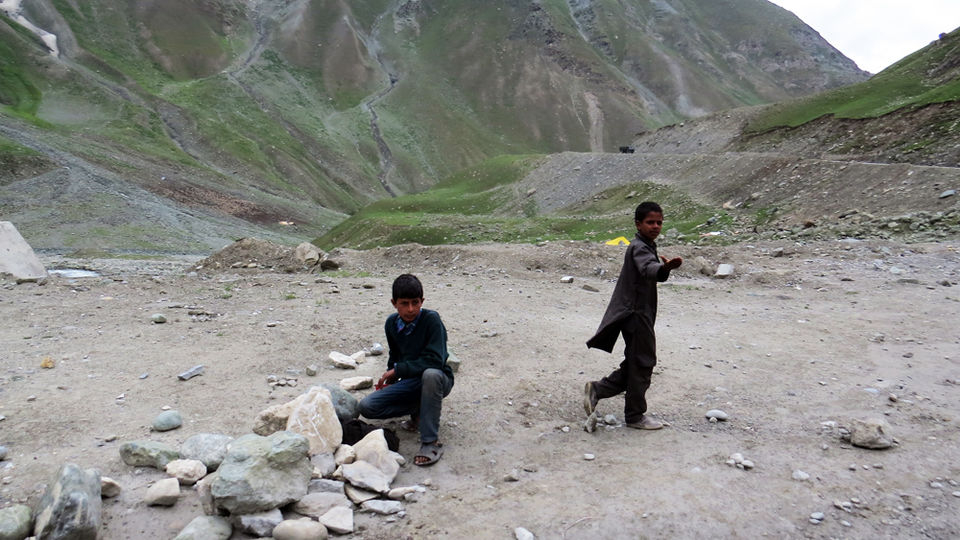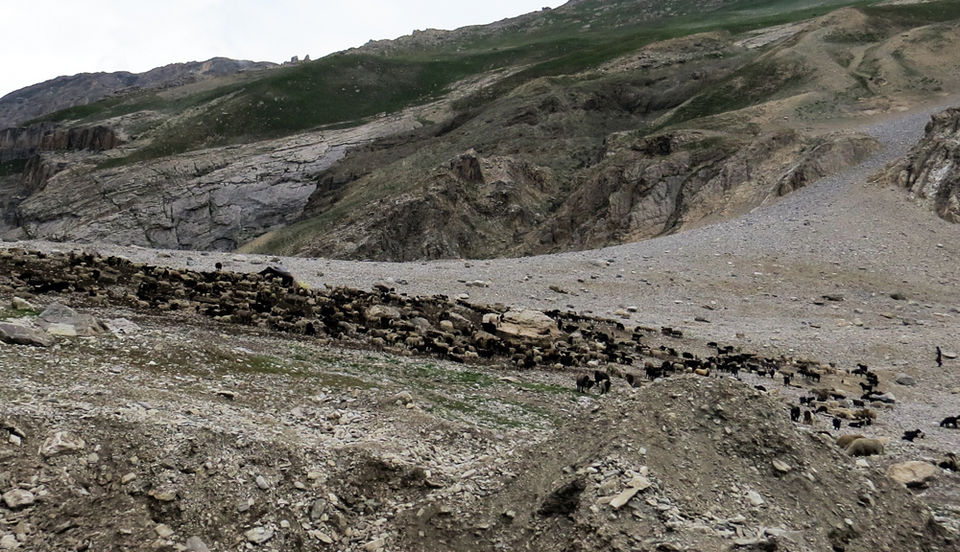 One of the many advantages of trekking in the Himalayas — or any remote region of the world for that matter — is that it brings you face to face with peoples you never knew existed. There are so many of them who continue to live more or less as they lived a thousand years ago, with their own unique customs and lifestyle. But the neon lights of urban life obscure them from our view.
In July, the Tarsar-Marsar trek in Kashmir acquainted me to one such people — the semi-nomadic Gujjars or Gurjars. The Gurjars are a big community spread across much of western, central and northern India and obviously, not all of them are semi-nomadic. In fact, Gujarat is supposed to have got its name from the Gurjars.
The semi-nomadic Gujjars I'm talking about are a sub-sect of this community and are found across the mountains of Jammu and Kashmir, rearing their livestock and selling 'milk-rotis' in the markets of Srinagar. They share their territory with the Bakarwals (literally 'goatherds'), another similar community of the region.
I came across the Gujjars on the way to Lidderwat from Aru (click here for my post on Aru), while coming down from Sonamasti to Sumbhal (near Sonamarg) and again, on the way to Ladakh from Srinagar down the most incredible of roads — the NH-1D. It seemed that in summer, the Gujjars are mostly concentrated around 8,000 to 9,000 feet, while in winter they come down to lower altitudes.
And then, their summer dwellings are apparently often taken over by bears.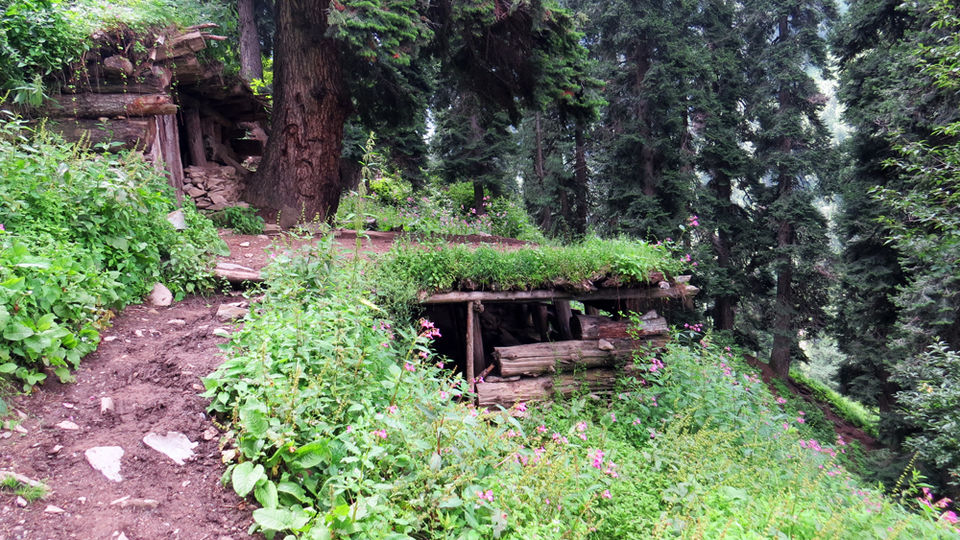 I don't see any reason not to believe in this claim because the Gujjar's hut is so blended into its natural surroundings that you may miss it even if you walk right over it. That's right. Many of us actually did that on the trek and would have walked right on had our guide not showed us the hut below our feet!
The Gujjar hut is actually an amazing piece of architecture — a most basic structure and yet so very jaw-dropping. It is a one-room dwelling carved out of the side of a knoll, the grassy top layer of the hillock being its roof, which is held up by roughly chopped logs and stones coarsely planted in the surrounding mounds of earth. And they have their world in this one-room hut.
The hut is not the only unique thing about the Gujjars. The 'milk-rotis' — chapattis fashioned out of very stiff cottage cheese — they make and sell in Srinagar is a basic form of cheese that is one of its kind. They survive on these milk-rotis along with salted tea and also serve these to tired and hungry trekkers. Some of the enterprising ones have set up tea stalls on trekking trails where they serve the usual milk tea as well. It's quite an experience to interact with the Gujjars.
Sadly though, education seems to be taking a back seat among the Gujjars. After the trek, I encountered them again on the way to Leh, as I said. Here, they stay in tents and not in the huts as in Kashmir, obviously because that's not possible on account of Ladakh's landscape. But this meeting was not a happy one. On certain sections of the road, especially shortly after entering Ladakh, scores of Gujjar kids can be seen standing by the roadside or chasing tourist cars, begging for alms.
"It's an irony that these kids beg for money while their parents own livestock worth lakhs," laughed my driver. "Why do they do it?" I asked him. "Do these kids do drugs with the money?" "Not at all," he said. "Their parents make them do it for some extra bucks instead of sending them to school."
I believe it's a sad reality for many a child across our country. But it's also true that the pure unadulterated joy I saw on the faces of Gujjar kids on way to Lidderwat, playing with their little trinkets and knickknacks, squatting by their inimitable bit-and-pieces home, is hard to find even on their far-advantaged gadget-toting counterparts living in the comforts and privileges of the city.