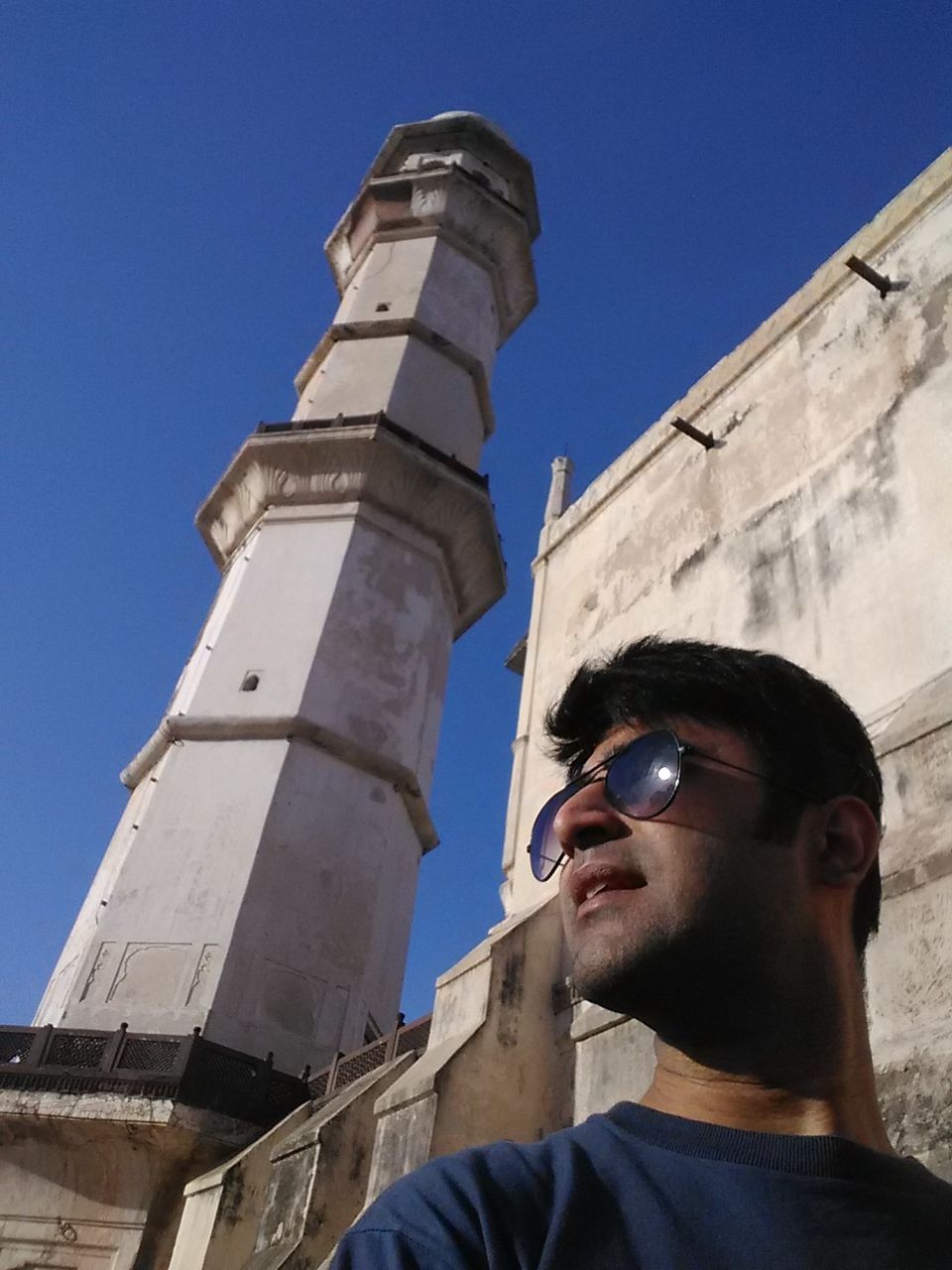 Clock : Dawn of 11th March 2017, 6:30 hours
Location : Tapovan Express (IRTCTC -17617) Dadar Station, Bombay.
Time in hand : 3 days (including 8 hours train travel to and fro)
Mission : Aurangabad.
Aurangabad - Bit versatlile, yet worth to explore.
The very first thing I noticed at the station was the below picture - A blend Stand of Hindi, Marathi, English and Urdu.
This gave me the impression that Aurangabad is a place rich in culture and warmth to people around.
But how true could it be ? Let's check out.
As the heat was scorching a bit, the first thing was to search for a place to freshen up after an ~ 8 hour train journey.
Search and approach a sharing Auto Rickshaw near the Railway Station for Rs. 15 to be dropped at Mill corner. (You will notice a Central Bus Stand to your right on the way).
In the vicinity around Mill corner, you will find people popping out of nowhere to give you a deal for lodging. The prices offered did not fit my pocket. After a bit of searching around, I settled for a good amount for more than 2 days !
With 1 hour of resting and freshening up, I set base on foot through the place probably which even you too would pass through, the first 'Darwaza' of Aurangabad - Mahmud Darwaza.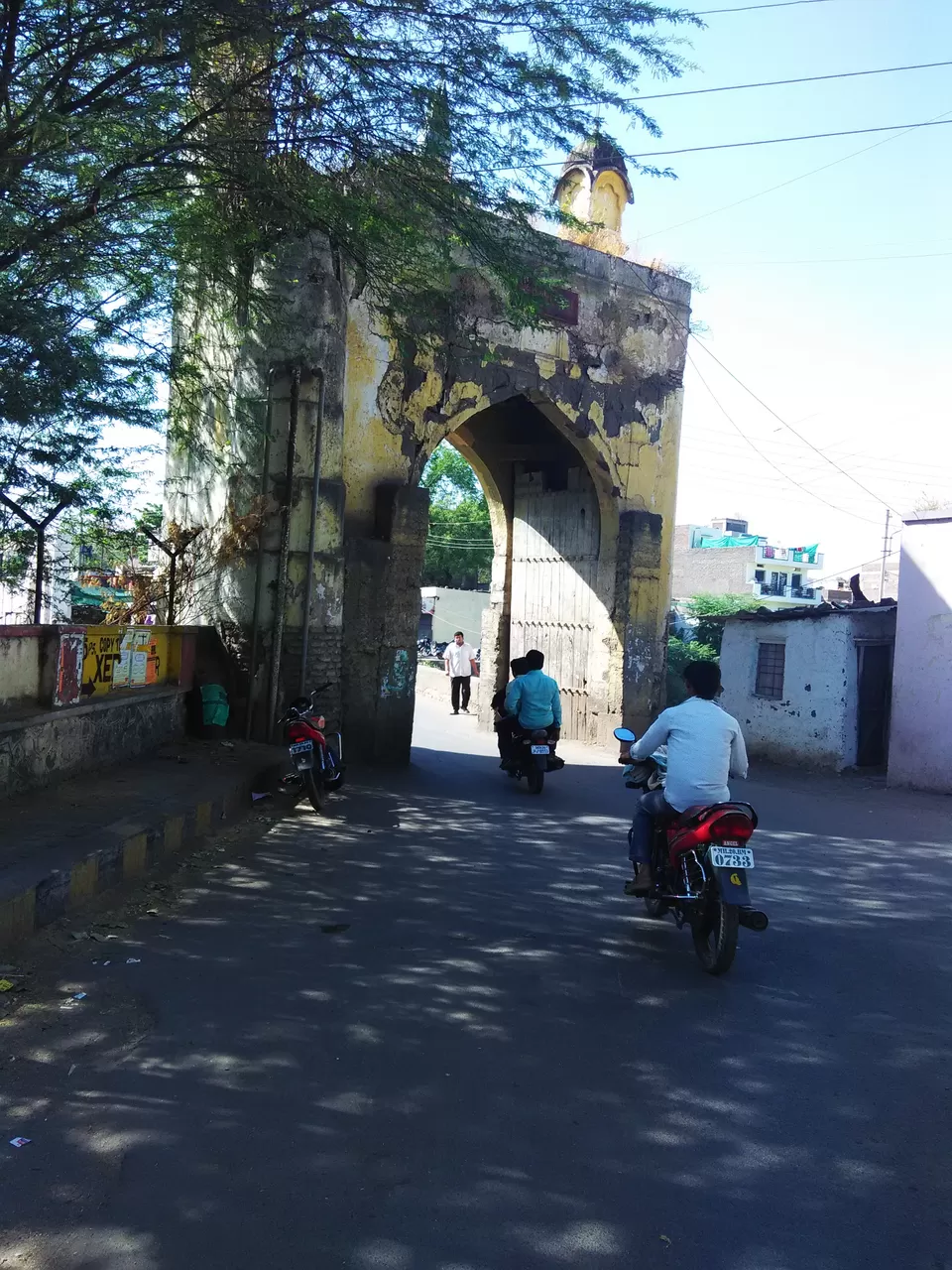 You arrive at a place called 'Panchakki' - a well known primitive Water Pump system of Aurangabad. Its finely maintained and has frequent visitors.
Ticket : Rs. 5
Time : 15 minutes
Features : System and arrangements
Now the Quest to reach the most awaited place 'Bibi ka Maqbara' was increasing, as it would be sunset in fractionally 1 hour.
On the other side of Bibi ka Maqbara, there was a place which I wanted to see per my research. And that was the 'Soneri Mahal'.
A gentle man explained the path to me to cross a sand garbage area, and ply through the Ambedkar University. This turned to be a long walk. And what works best in this case, with some risk - Hitch hiking ! The Security guard at the university gate requested a University personnel to kindly drop me near the Soneri Mahal entrance pathway, which the person obliged :)
I reached Soneri Mahal in 5 minutes, thereby saving 30 minutes.
Soneri Mahal is a place located in the University complex itself.
Ticket : Rs. 5
Time : ~ 30 minutes
Features : Water entrance, Darbar Hall
Now with 1 hour left for sunset, the challenge was to not only to make it to Bibi ka Maqbara, but also get mesmerised by it :).
No looking back, strolled my way through the compound onto the road that led to Bibi ka Maqbara and behold the beauty from far away!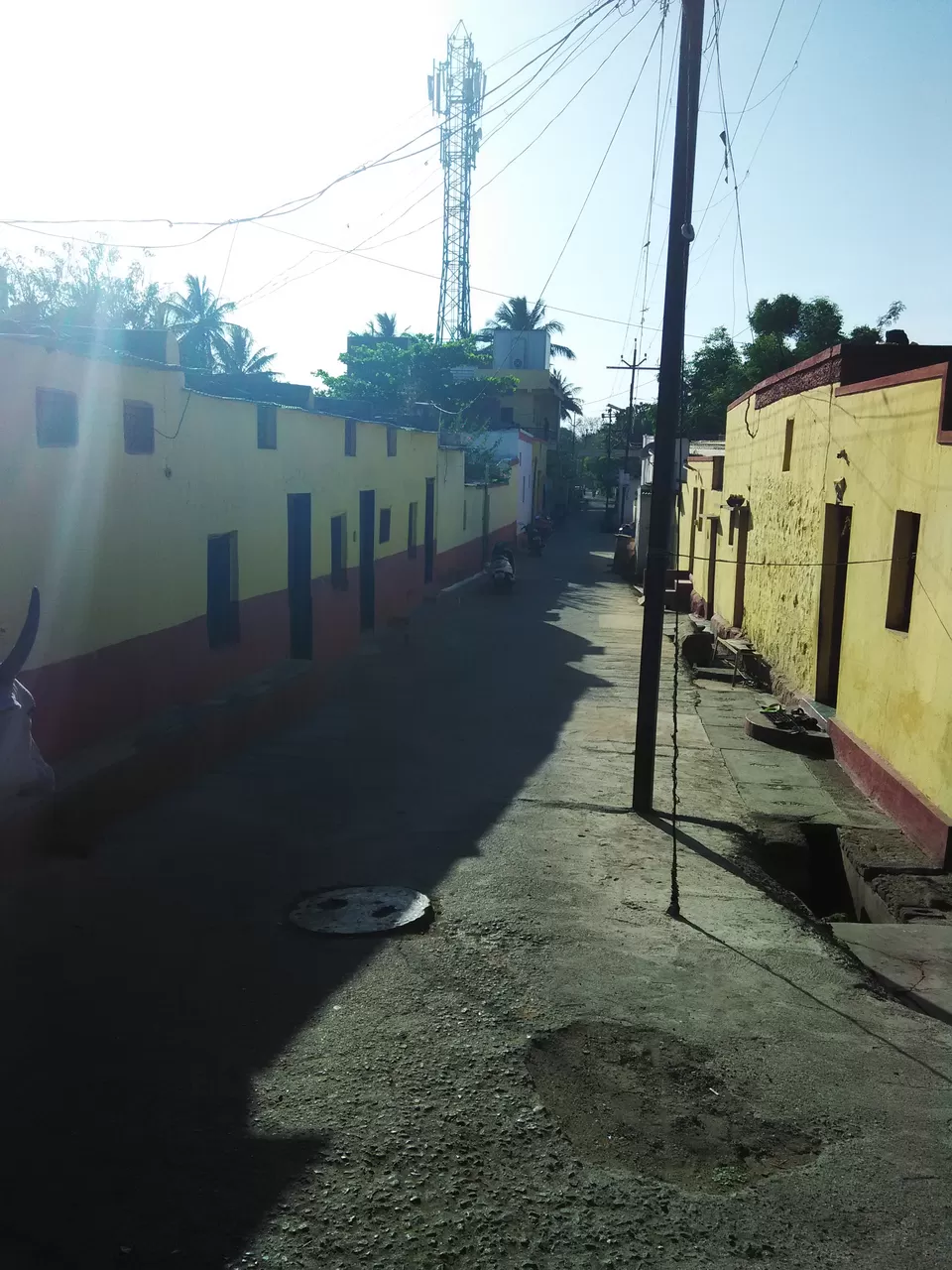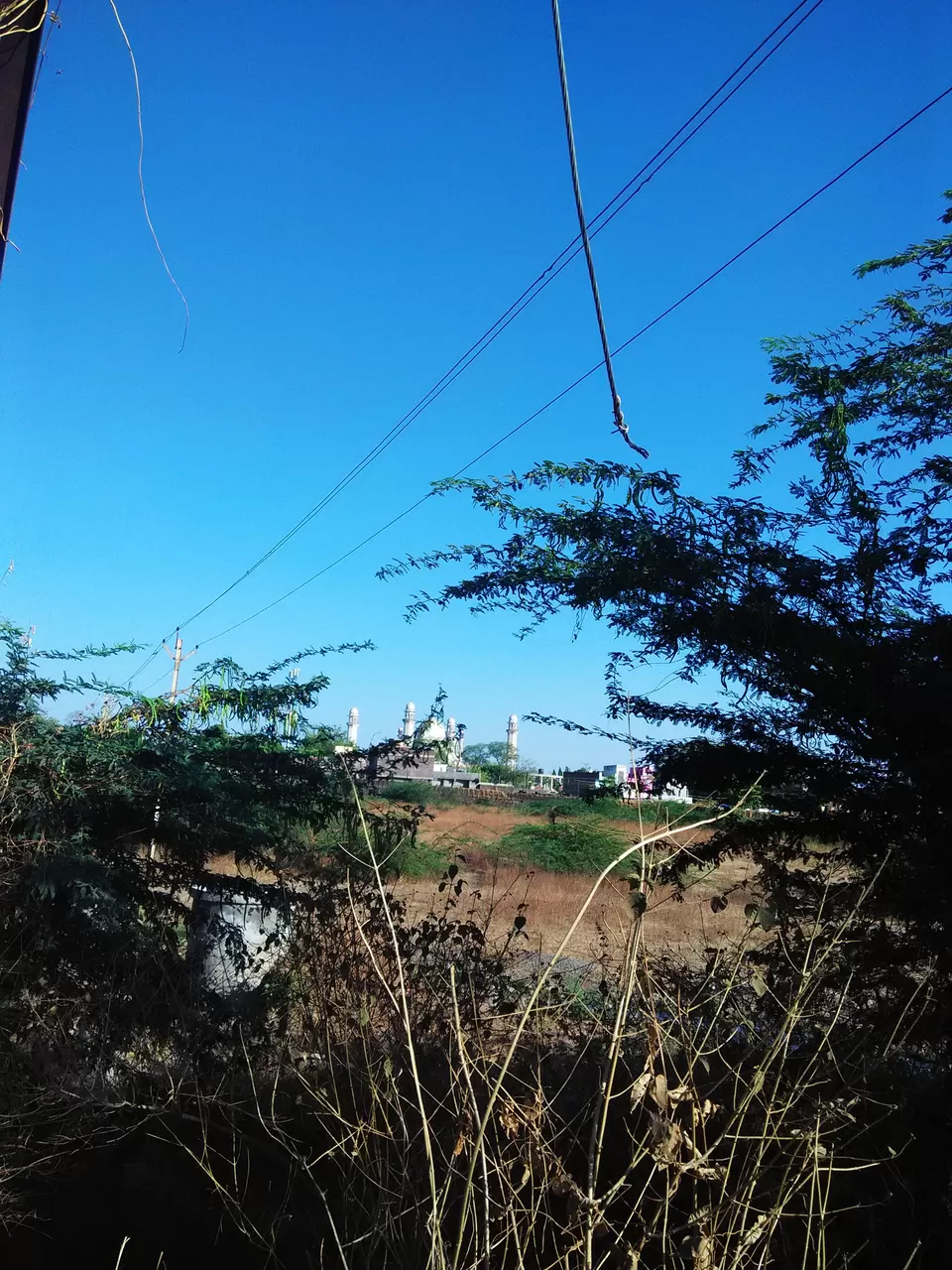 Its said, the morning and evening times are best to see Bibi ka Maqbara. Maybe the below evening images will personify this....
Ticket : Rs. 15
Time : ~ 1.5 hour
Features : Architecture, Minarets and Shining white Marble
This was followed by seeing some of the Darwazas of Aurangabad. The lightings of the Darwazas at night is amazing.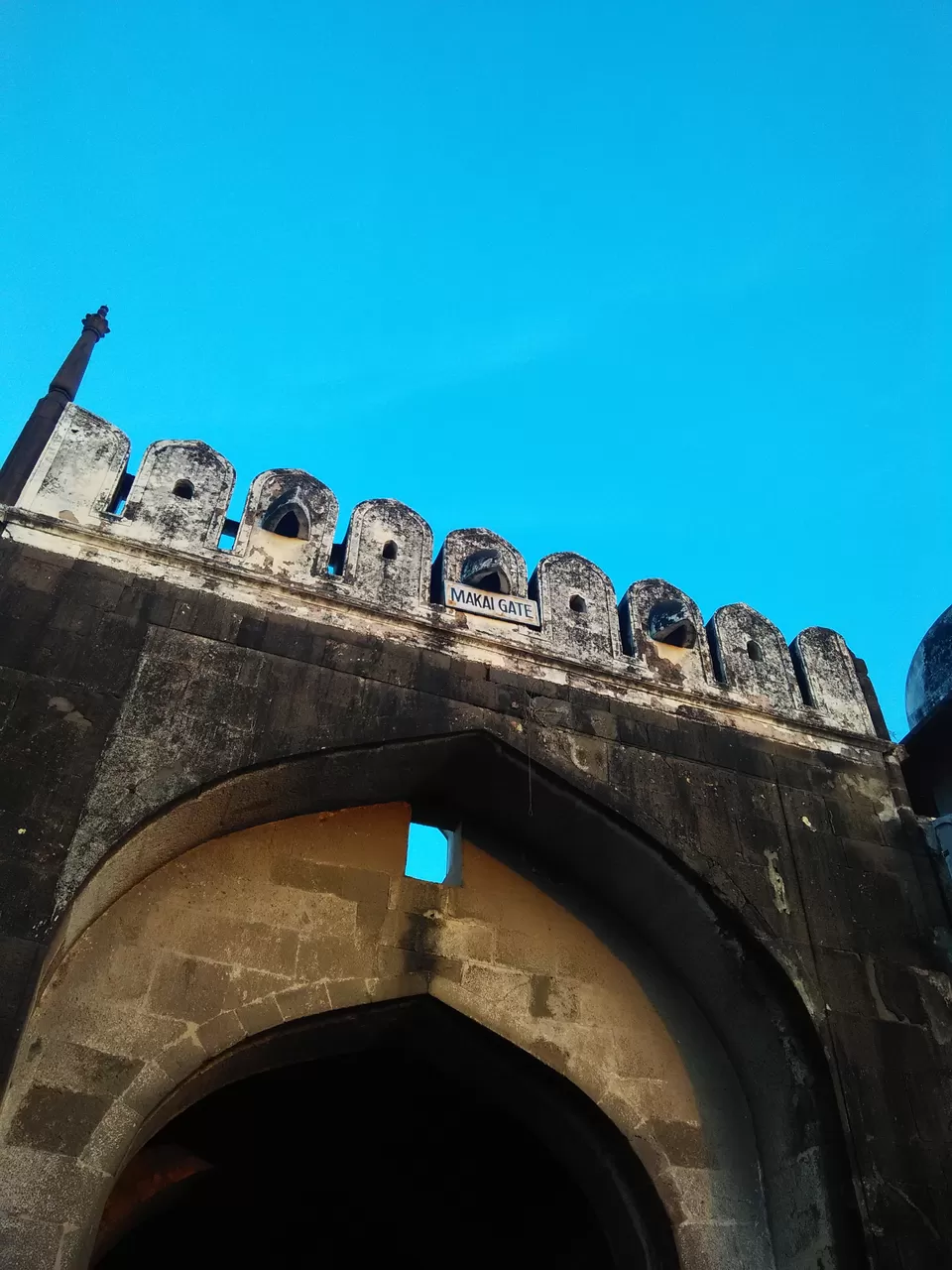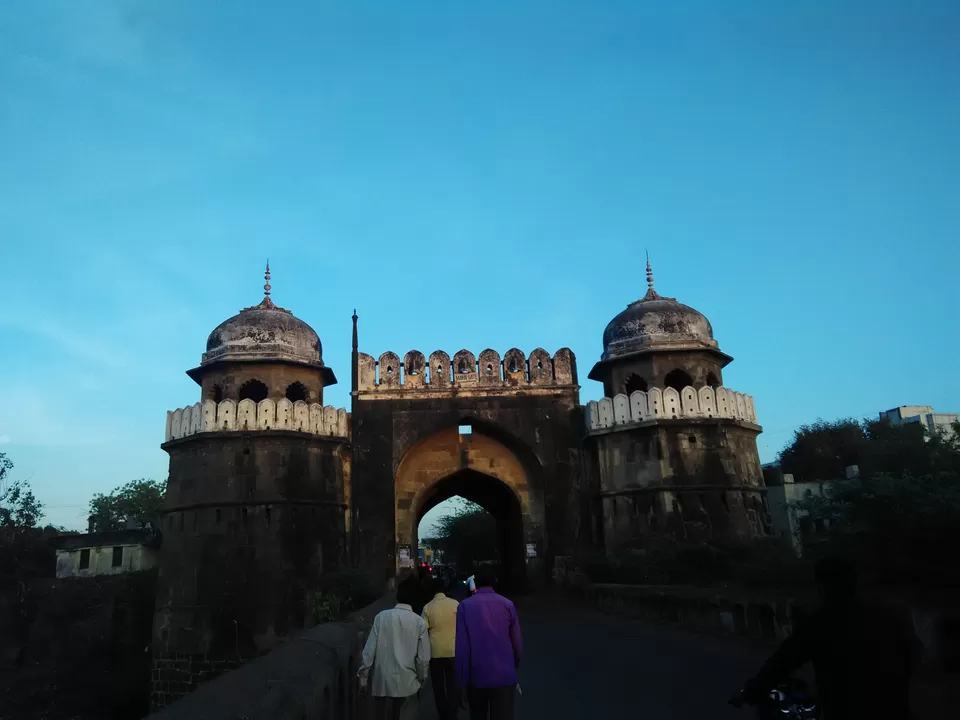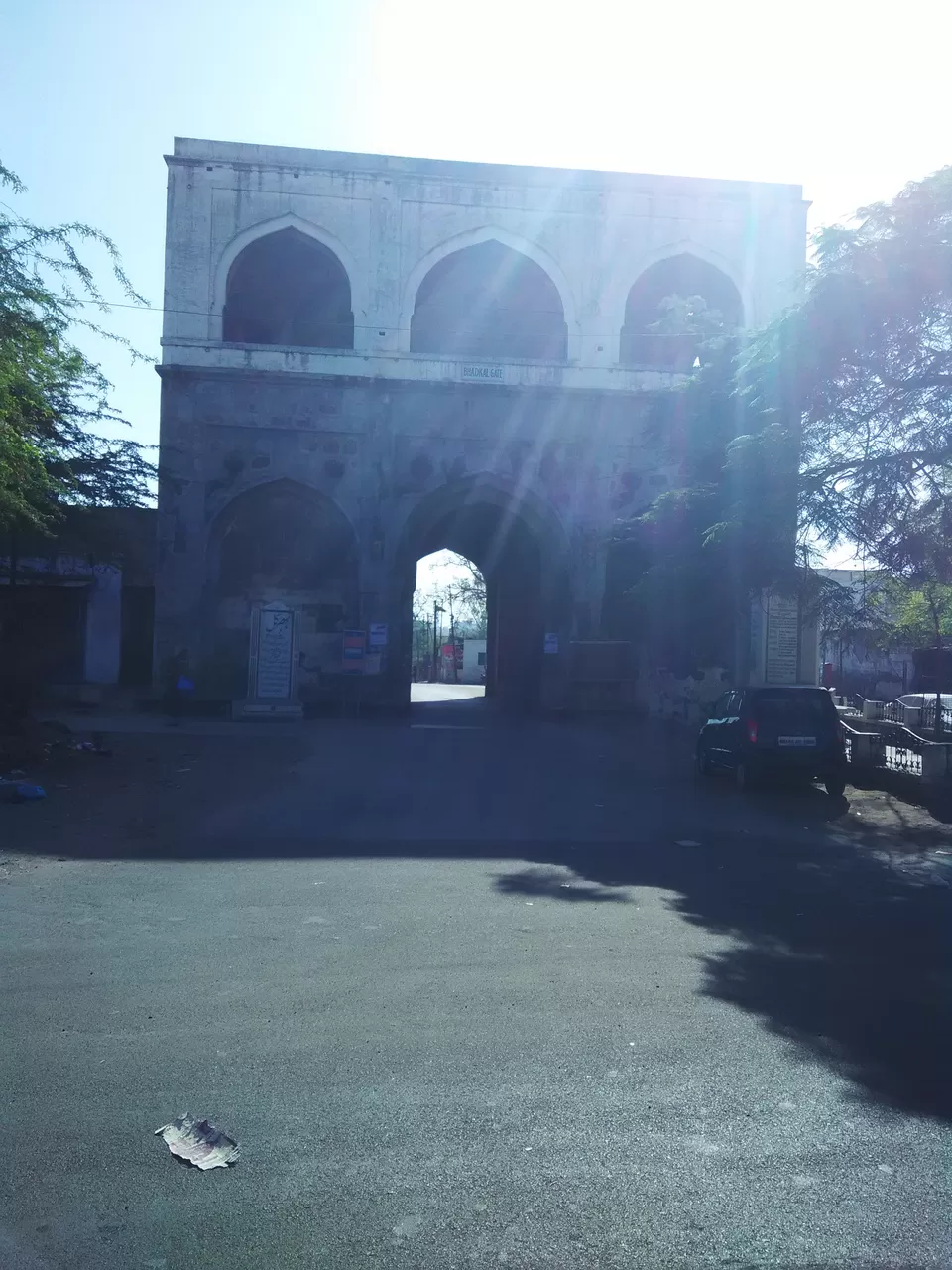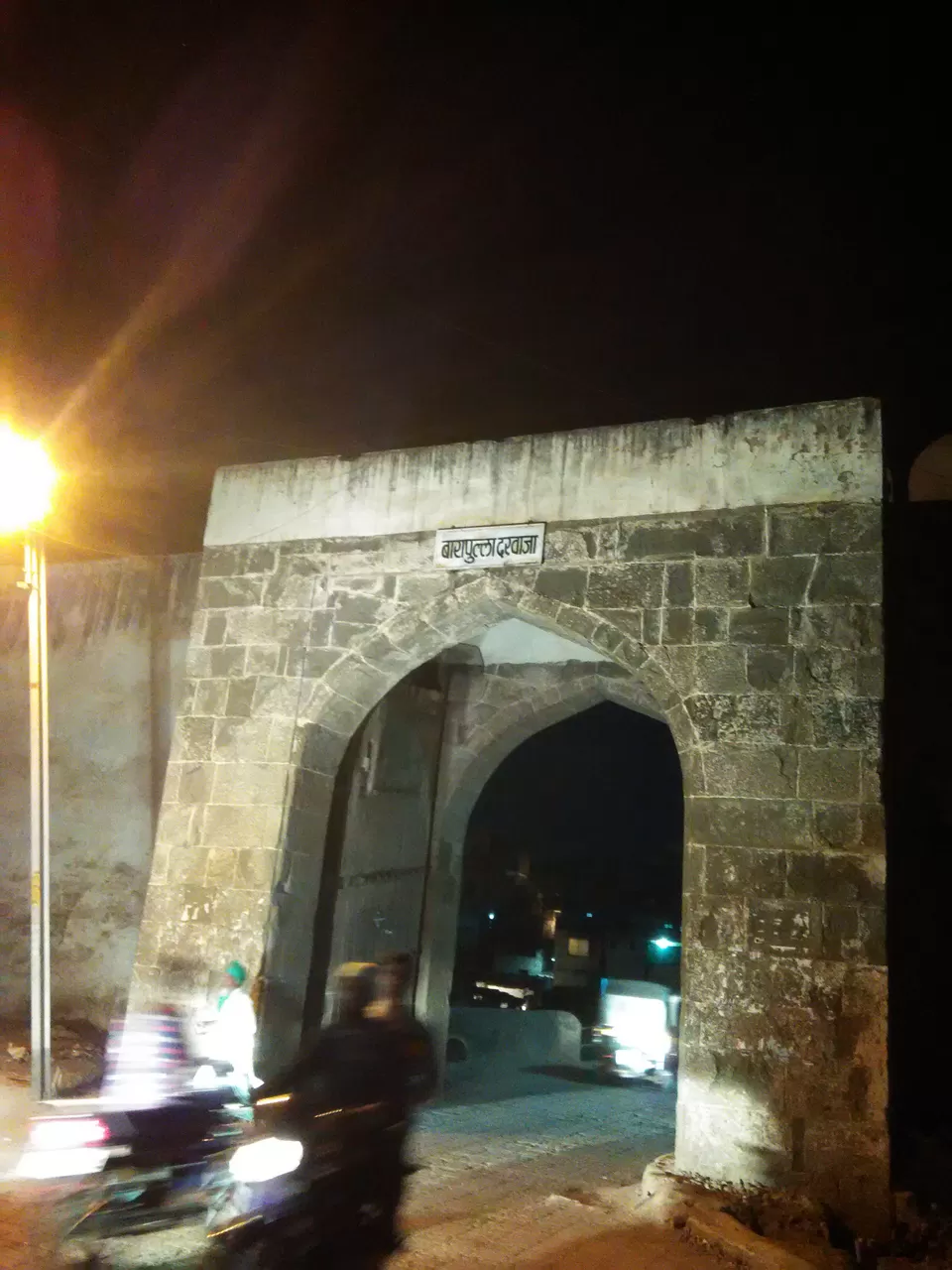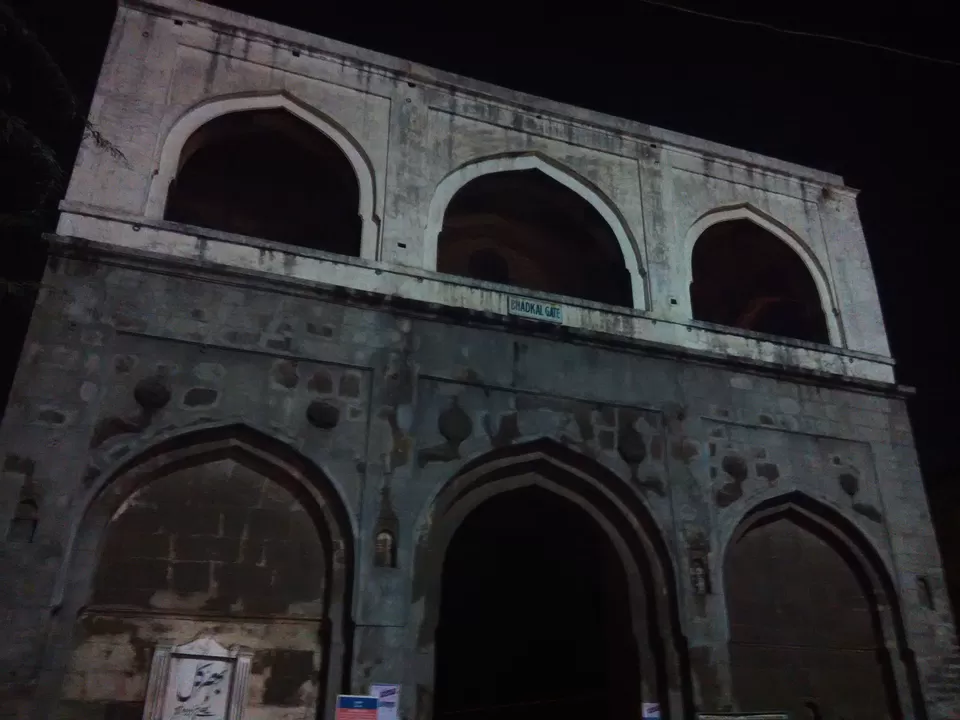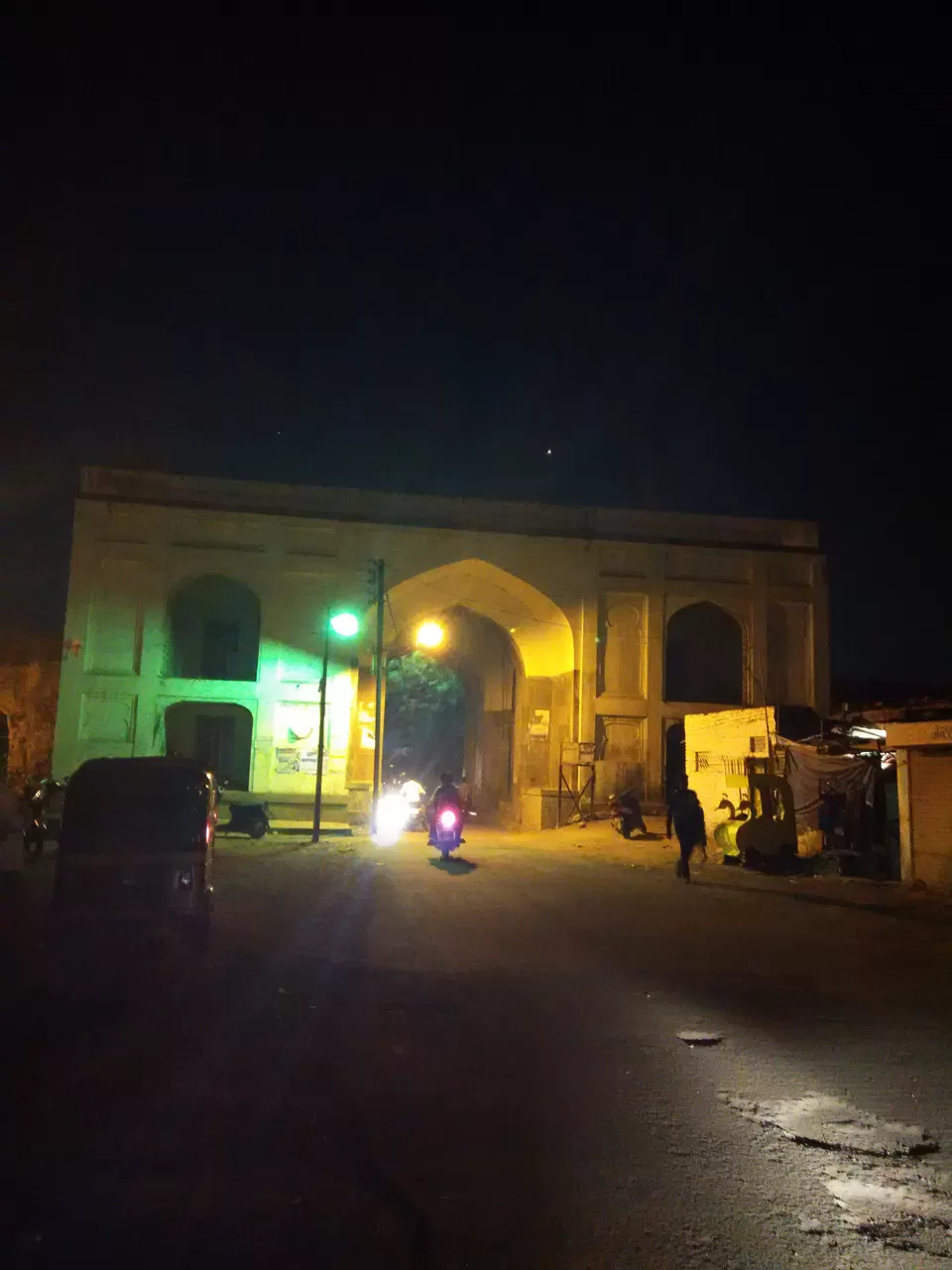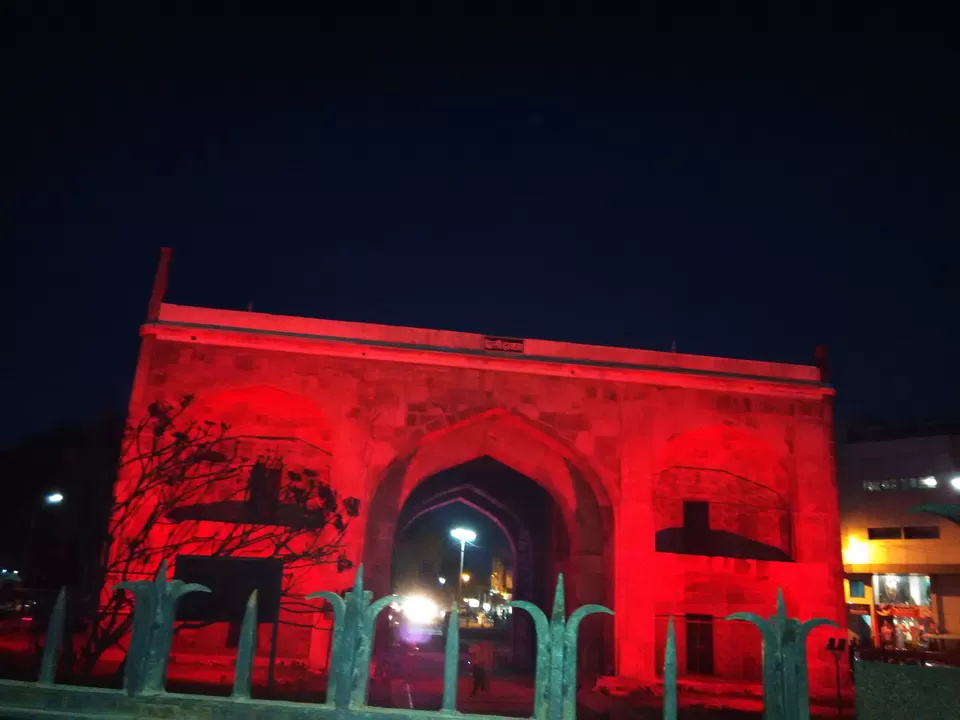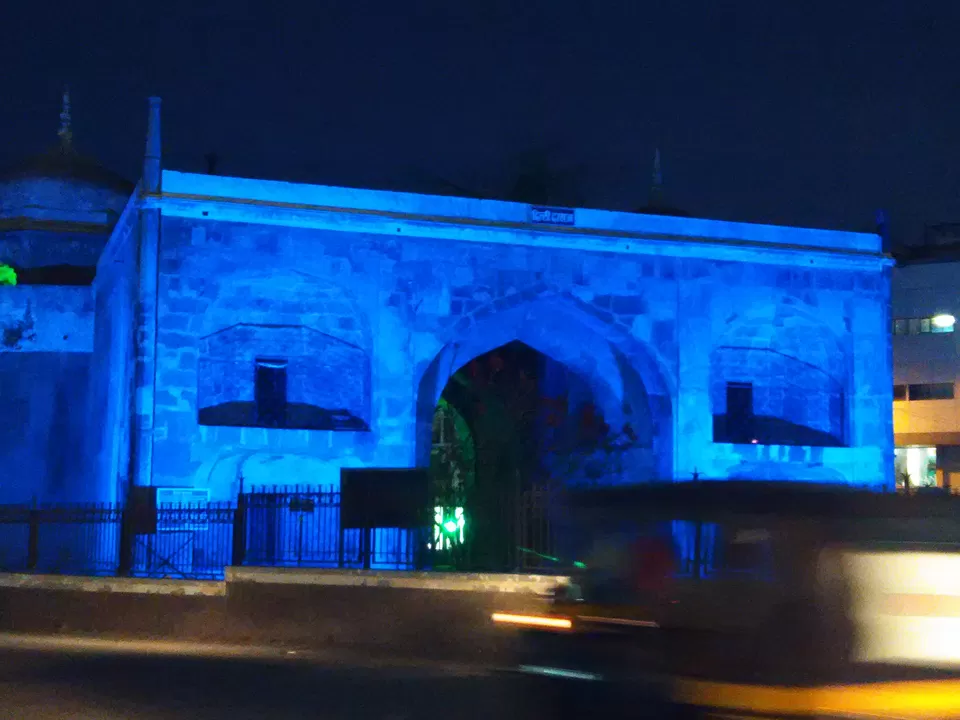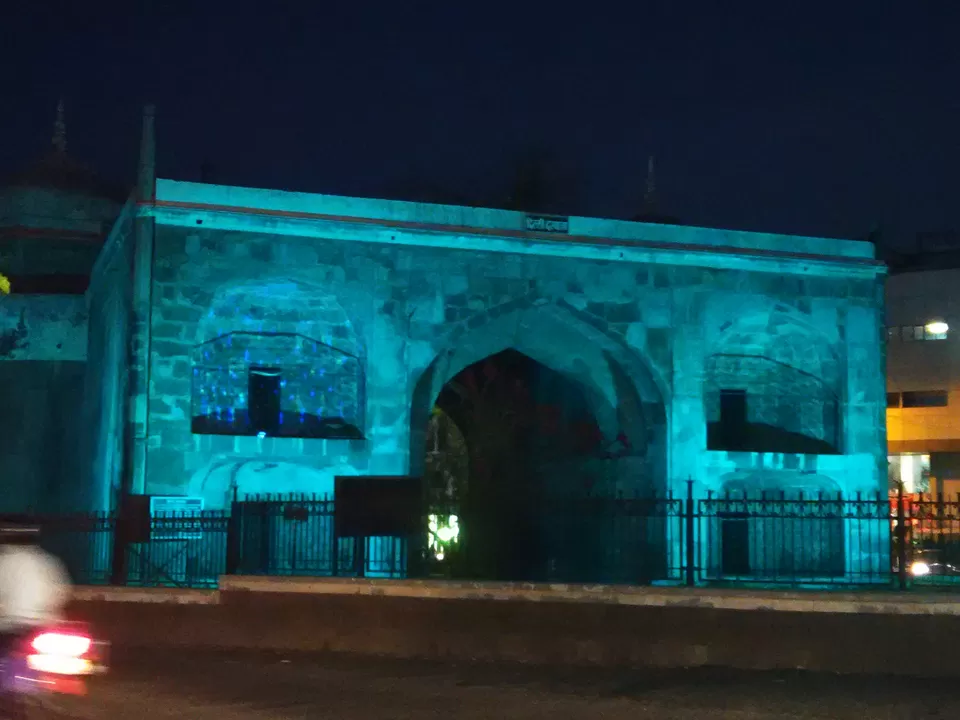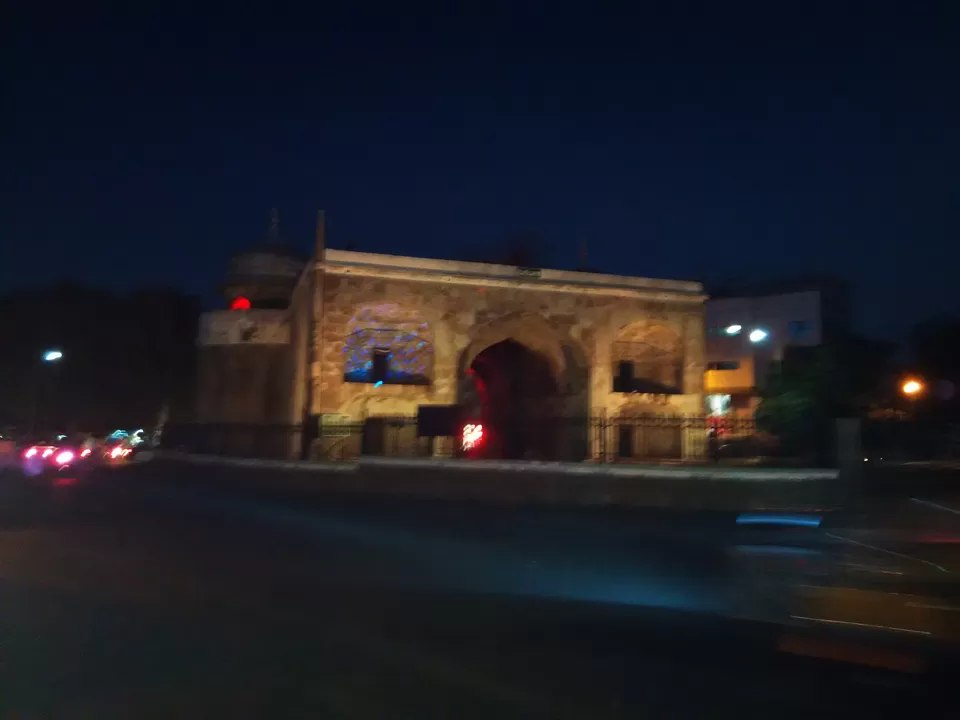 The morning starts with Tea and biscuits, and off to the Central Bus Stand to catch a bus for - Ellora Caves.
Ticket : Rs. 35 (+ pay Rs 21 for internal government bus to reach far off caves inside).
Time : ~ 5-6 hours
Feature : The Kailash Temple complex is worth the site from all angles, as this is one the structures built from a single stone. Astonishing to understand as to how such a fine piece of architecture was possible in those times. (Please search over the net, as to how its still a mystery to understand the construction of this temple complex).
Tips :
1) Carry water and biscuits.
2) There is a internal public bus to take you to the far off caves. Use them.
3) Start as early as sunrise from Aurangabad, and aim to spend the morning hours only there, rather to avoid the noon heat .
Aurangabad is not complete without a visit to Aurangzeb's tomb.
Step out of Ellora caves. The Auto fellow will say Rs. 40 upto Aurangzeb's tomb, however if you wish to alight at the road that leads to Aurangzeb's tomb, the charge is Rs 10 for Sharing Auto. The place where the auto stops, 1 km ahead on the right is the Aurangzeb's tomb.
Ticket : Free
Time : 30 - 45 minutes
Features : The environment around this complex. Also there is a place inside lined up on its entrance with green bangles. They say, your 'Mannat' if really genuine will be heard and granted, if you line up 1 green bangle. Picture below.
A savor in Aurangabad - Khwaja. Khwaja is a heavy sweet, and so people with a Heavy Sweet tooth can have it. Trust me, after having only 1, you can forget about having dinner. I had one for lunch, standing. You can imagine having a crushing sweet meal under scorching noon heat. Your head spins, literally!.
The below picture says it all.
Next and last stop for Day 2 -Daulatabad Fort. A fort which is all red and adds to the heat. The bus which takes you to & fro from Aurangabad to Ellora has a midway stop of Daulatabad Fort.
Ticket : Rs 15
Time : 1.5 hours
Features : All red !
Dinner was splendid at a local restaurant there, with a lot of Papad. Haven't seen any restaurant giving away so much Papad!
A part of Day 3 could have been spent at Siddharth Garden, however it was scheduled to open later in the day, and I had a train to catch back home.
The view from my stay;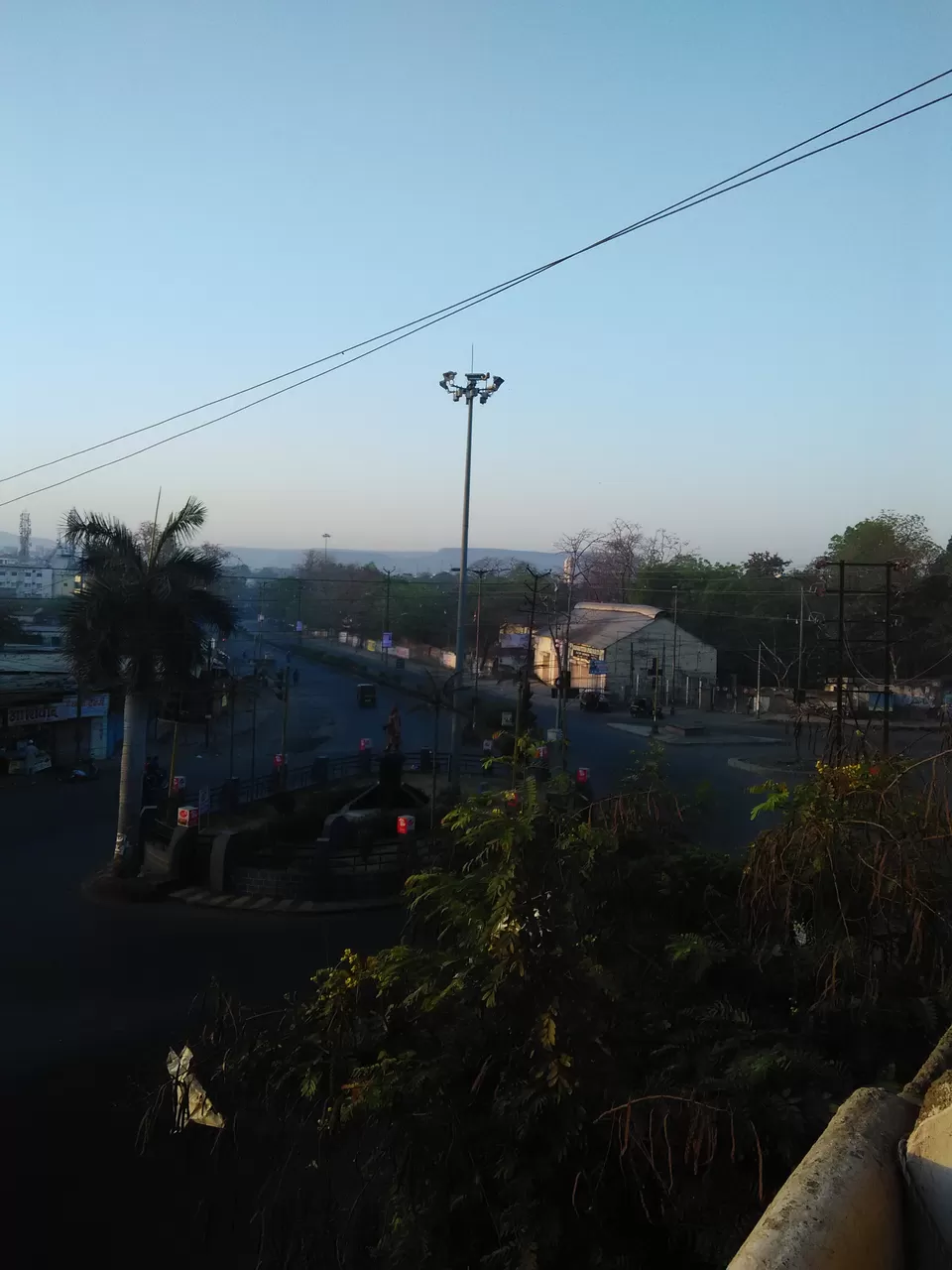 A few tips for Aurangabad;
1) Carry water while you go around. Reasons - its quite hot in Aurangabad, and water shops might be distance apart.
2) Walk on foot for nearby places, as they easily accessible.
3) If you eat at a restaurant, these places might offer packaged drinking water for Rs. 10. However if you have not had a meal in these restaurants and ask for water, you will be asked to pay Rs. 12 or Rs. 15 (A smart marketing strategy to make people eat at these places).
4) Standard distant auto rates will be mostly Rs. 15. Do not go for anything beyond this.
5) The train journey from Bombay is approximately 8 hours to & fro. Better have a good rest prior and post your trip, as the trains have mostly seats, hardly sleeper. Oh! and fight for your seat !
Trip cost (without train fares):
Water : Rs 15 X3 X3 days : Rs 135
Meals : Total : Rs 400
Stay : Rs 500
Bus fares : ~ Rs. 100
Auto Fares : Rs. 50
Tea : Rs. 50
Total : Rs 1300 (approx)
Well, a trip to Aurangabad is worth for a good extended weekend gateaway.
Its best you have company on the trip, whether friends, or 1-minute strangers to make your trip memorable.
A message, from this trip - It made me set base for an upcoming trip, and that is...... (to be continued, in the next Travel Blog !)