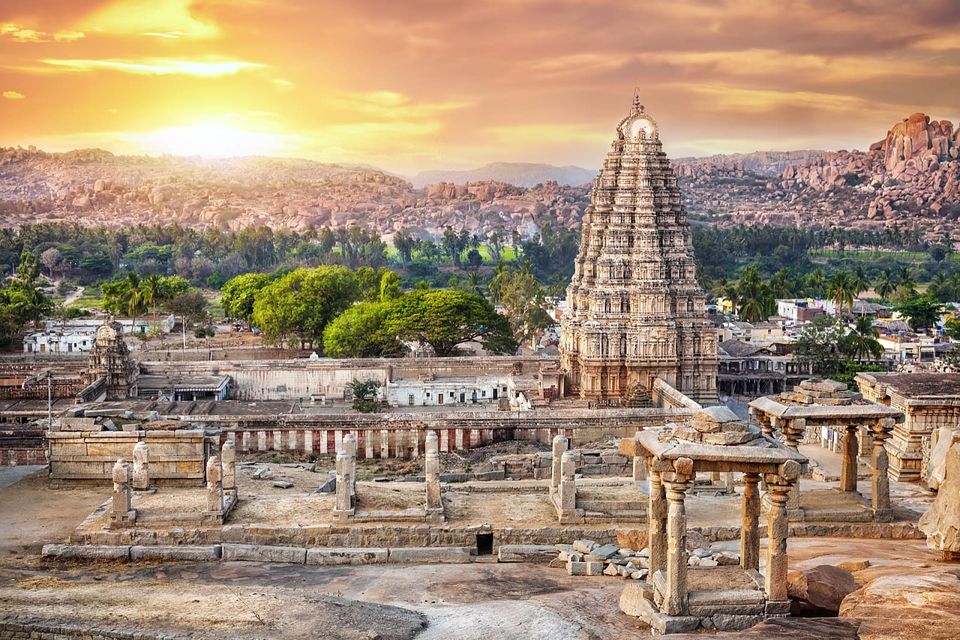 One of the most diverse countries on the globe, India is known for its rich culture, spiritual and religious diversity. Blessed with the oldest religion in existence, India is a country that proudly flaunts magnificent temples, historic monuments and edifices that are traced since the beginning of time. India is still home to temples that were built more than a thousand years ago and they reflect the architectural brilliance that the craftsmen of that time possessed.
Here are some of the most prominent temples that were constructed almost a thousand years ago.
Sri Ranganatha Swamy Temple in Tiruchirapalli is among the 108 Divya Desams dedicated to Lord Vishnu. One of the most illustrious Vaishnava temples in South India, it is believed to have been built some time between 6th and 9th centuries. Spread across 156 acres, the temple is also regarded as the largest functioning Hindu temple in the world.
Where: Tiruchirapalli, Tamil Nadu
Situated in the town of Badrinath in Uttarakhand, the temple is dedicated to Lord Vishnu and is one of the four Char Dham sites. Historical reports suggest that the temple was a buddhist shrine till 8th Century A.D. when Adi Sankaracharya converted it to a Hindu temple.
Where: Badrinath, Uttarakhand
Also known as the Jagat Mandir, the Dwarkadhish temple is a Hindu temple dedicated to the god Krishna. Located in Gujarat, the temple is considered as one among the Char Dhams. The structure is belived to be over 2500 years old and has archaeological evidence supporting traces back to 2000 years.
Where: Dwarka, Gujarat
Dedicated to Lord Shiva, the Adi Kumbeswarar Temple is located in Kumbakonam in the state of Tamil Nadu. Covering an area of 30,181 sq. ft, the temple was built in the 9th Century.
Where: Kumbakonam, Tamil Nadu
Also called Rajarajesvaram or Peruvudaiyar Koyil, Brihadishvara Temple is a Hindu temple dedicated to Lord Shiva. The temple is located in located in Thanjavur, Tamil Nadu and is said to have completed in 1010 A.D. Touted as one of the largest South Indian temples, it is an exemplary example of Dravidian architecture.
Where: Thanjavur, Tamil Nadu
The Somnath temple is believed to be the first among the twelve jyotirlinga shrines of Shiva. It is located located in Prabhas Patan near Veraval in Saurashtra on the western coast of Gujarat. Dedicated to Lord Shiva, this 7th Century temple has been destroyed and reconstructed several times.
Where: Saurashtra, Gujarat
The Kailasa Temple in Ellora is one of the oldest and largest rock-cut edifice on Earth. According to legends, this astonishing temple was carved out of one rock in the 8th Century AD. 
Where: Ellora, Maharashtra
Also called Ambreshwar Shiva Temple, this temple was built in 1060 A.D.. According to legends, the Pandavas built the temple out of one single stone. This historic 11th-century Hindu temple is situated on the bank of Vadavan River.
Where: Mumbai, Maharashtra
Located in Hampi of Karnataka, Virupaksha Temple is part of the Group of Monuments at Hampi, designated as a UNESCO World Heritage Site. Dedicated to Virupaksha, a form of Lord Shiva, the temple was constructed in 7th Century A.D.
Where: Hampi, Karnataka
Have you been to any of these temples? Which is the oldest temple that you have visited? Share your exciting travel experiences with Tripoto travelers here.