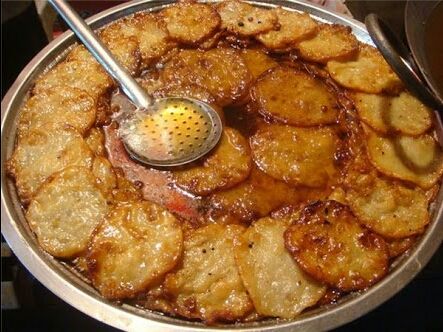 Indore. I've been to this city quite a few times, and I must say, it hasn't disappointed me. From bars, to restaurants, to malls, to theatres, to fashion, to the locals, it all there. It feels like a mini Mumbai to me. I must say, this is the only city in India to house IIM and IIT together. 
My favourite place to be is Sarafa. It happens at night and is the Indorian version of Mumbai's khau-gali. Fantastic food with alot of variety to offer, this is a must visit. Because of my umpteen trips to this city, I have certain places that I always tend to visit whenever I can. This includes the Bada Ganpati temple. This temple houses a 25 feet tall Ganeshji statue and is the biggest is Indore. I also visit the kanch mandir. It's done up beautifully and delicately. I also love visiting chokhi Dhaani or Nakhraali Dhaani. It's a little on the outskirts and requires almost half a day but the traditional air about this place is captivating. Rajasthani food, puppet shows, elephant rides, magic shows, henna artists etc just keep you so tied up. 
There is a lot to see around Indore, more than what u can see within the city. There are a lot of temples in and around the city. One can visit them in Ujjain, Omkareshwar and Mahankaleshwar, being the most famous. The city is a must visit for its sheer spirit and its perfect mix of tradition and modernity.