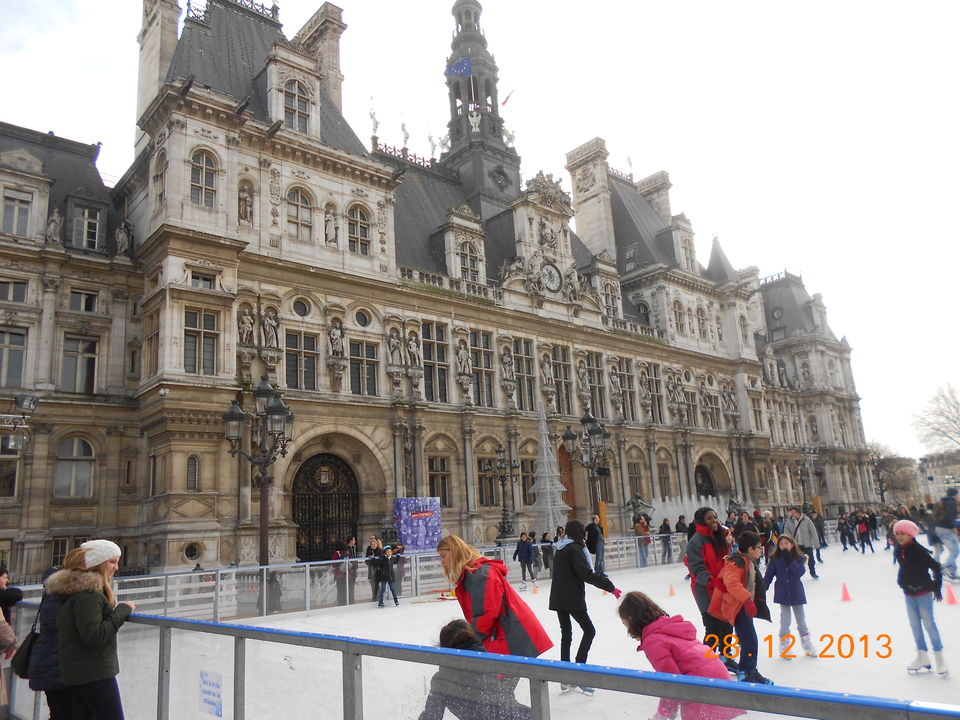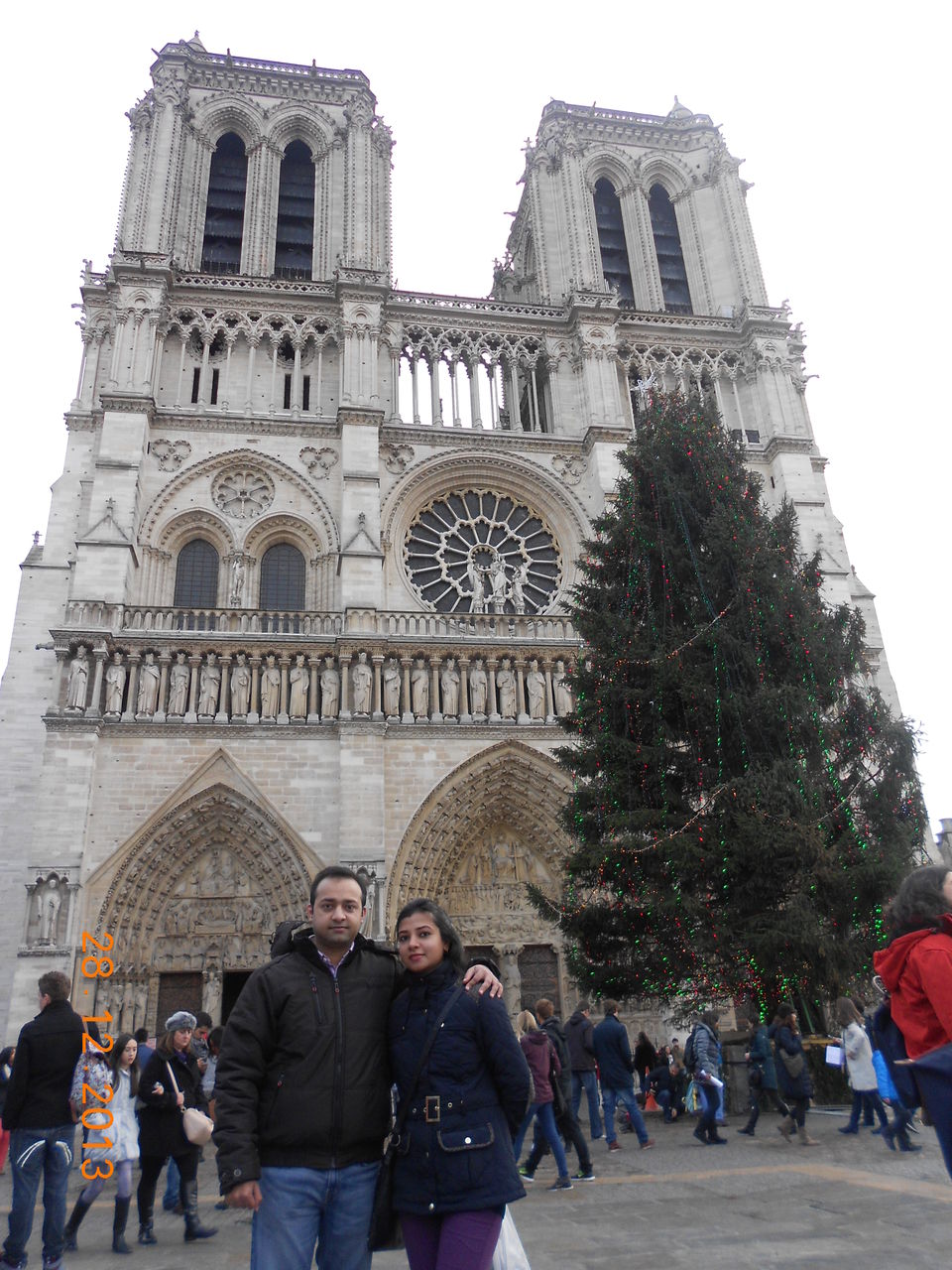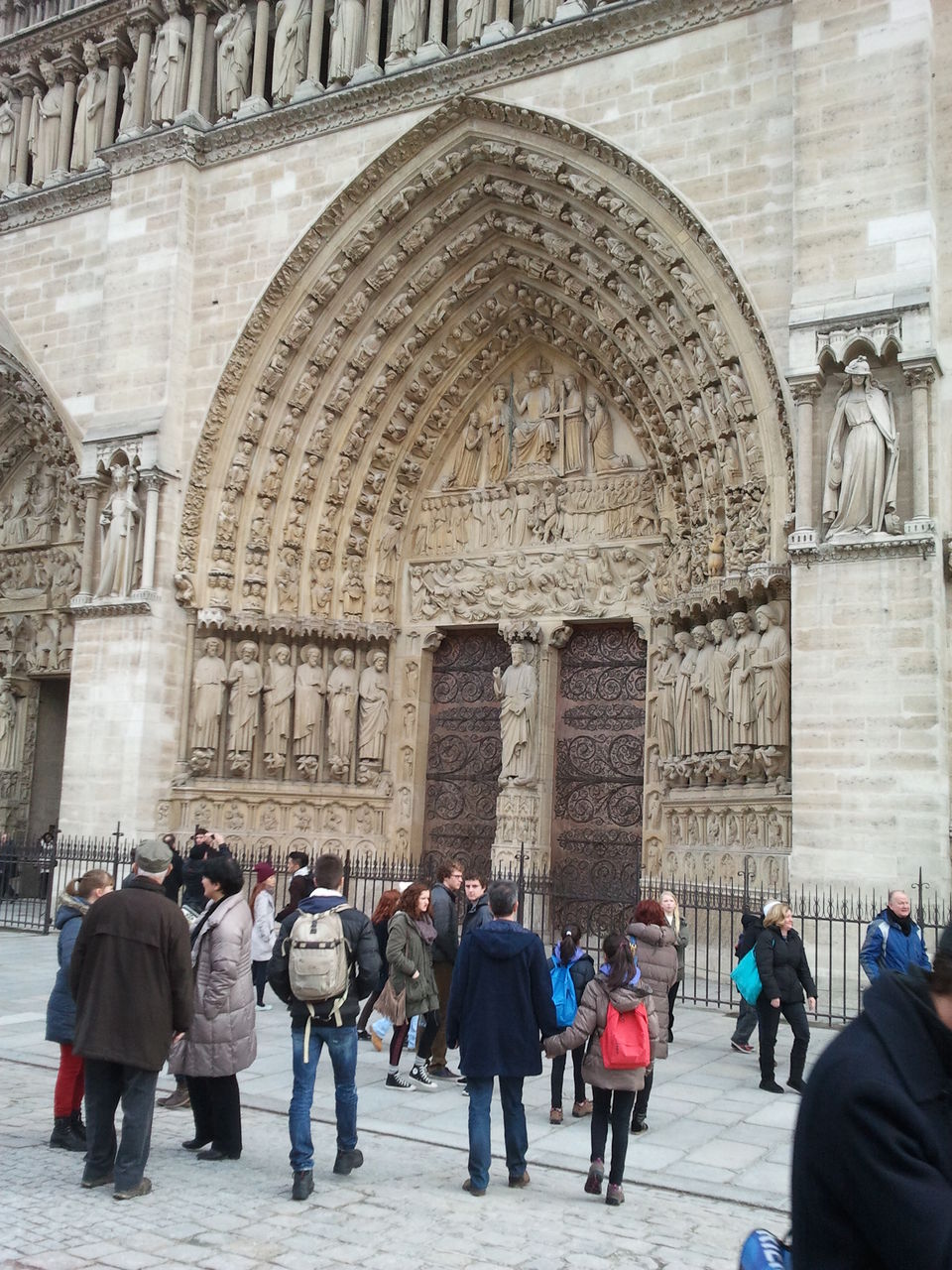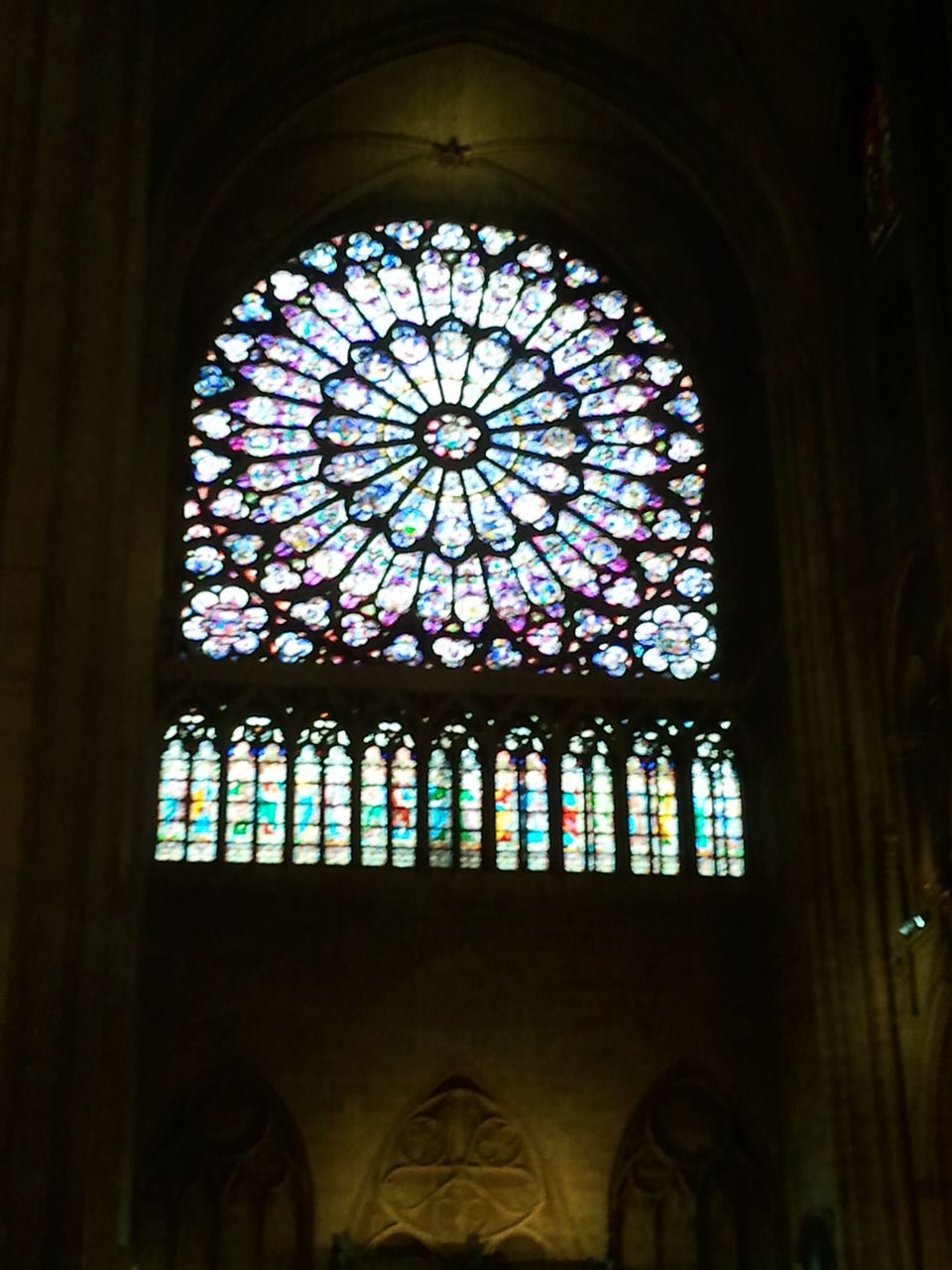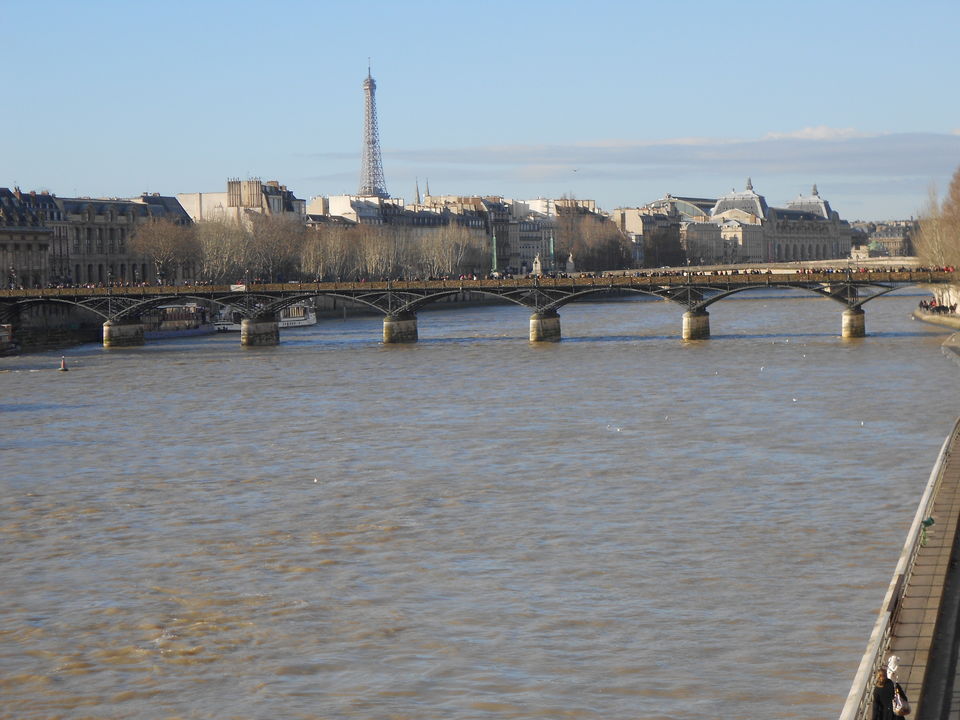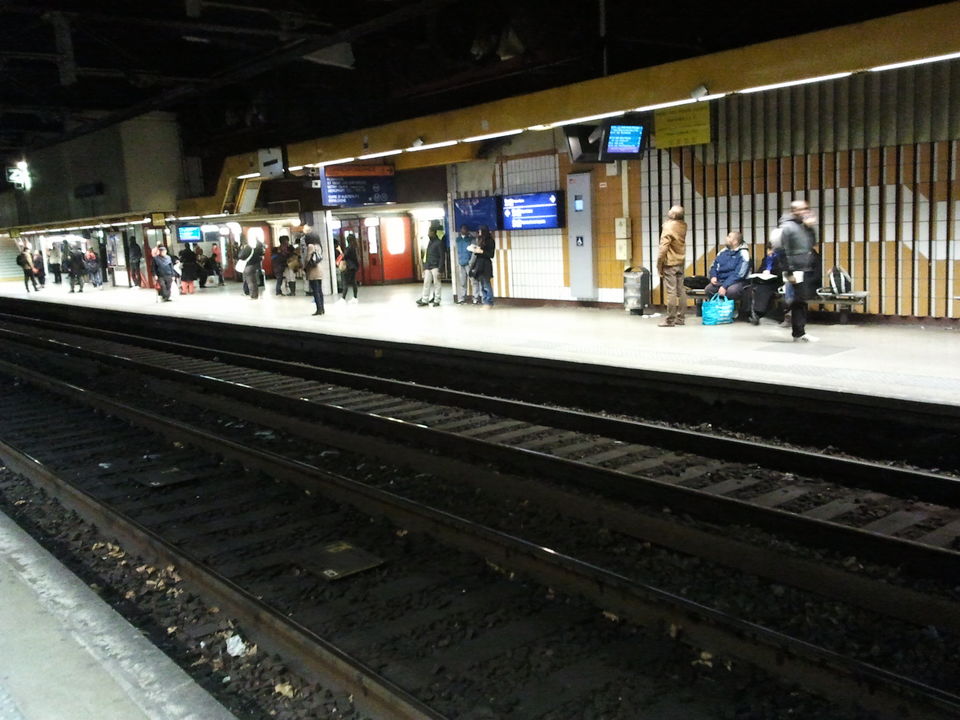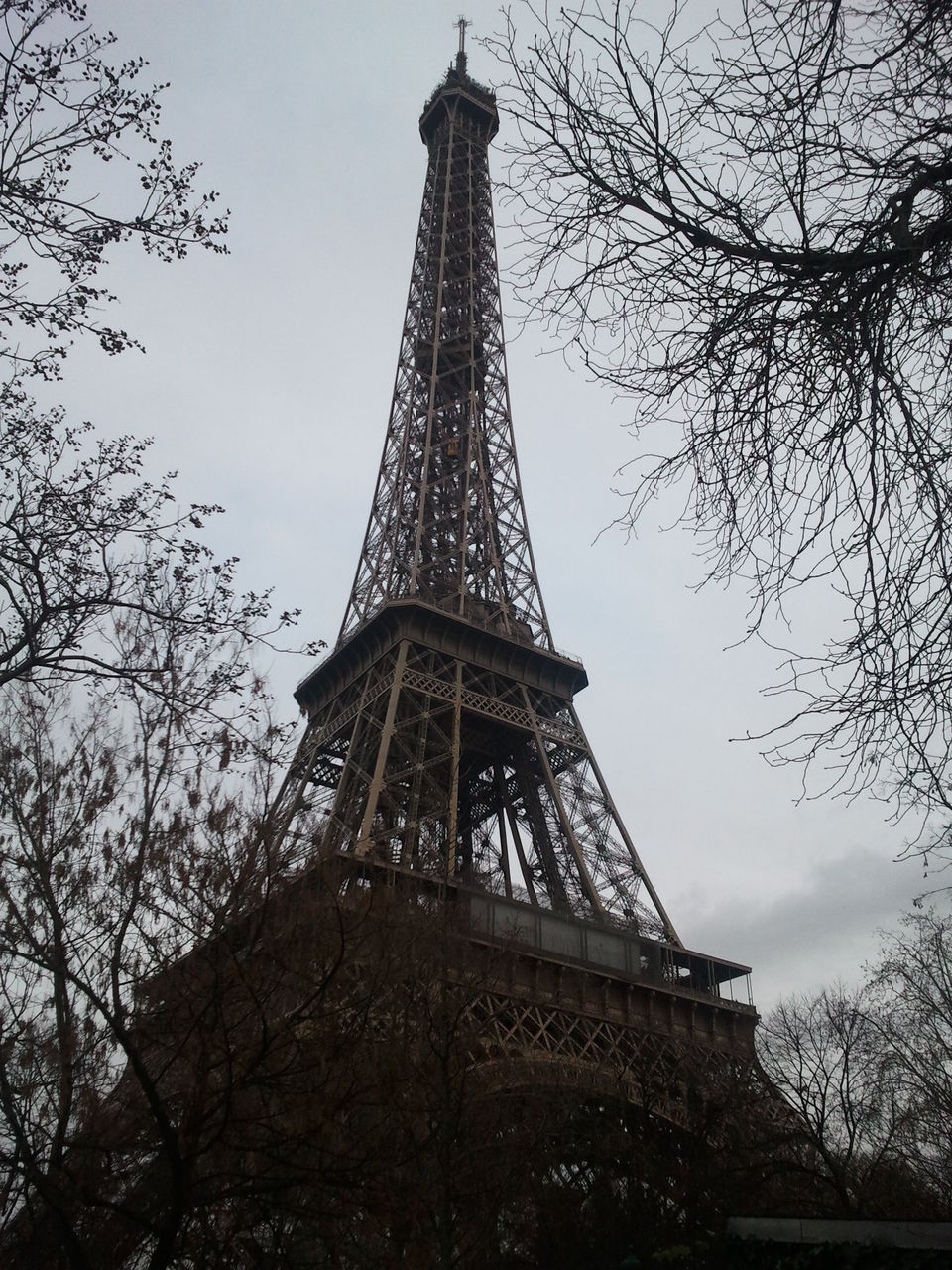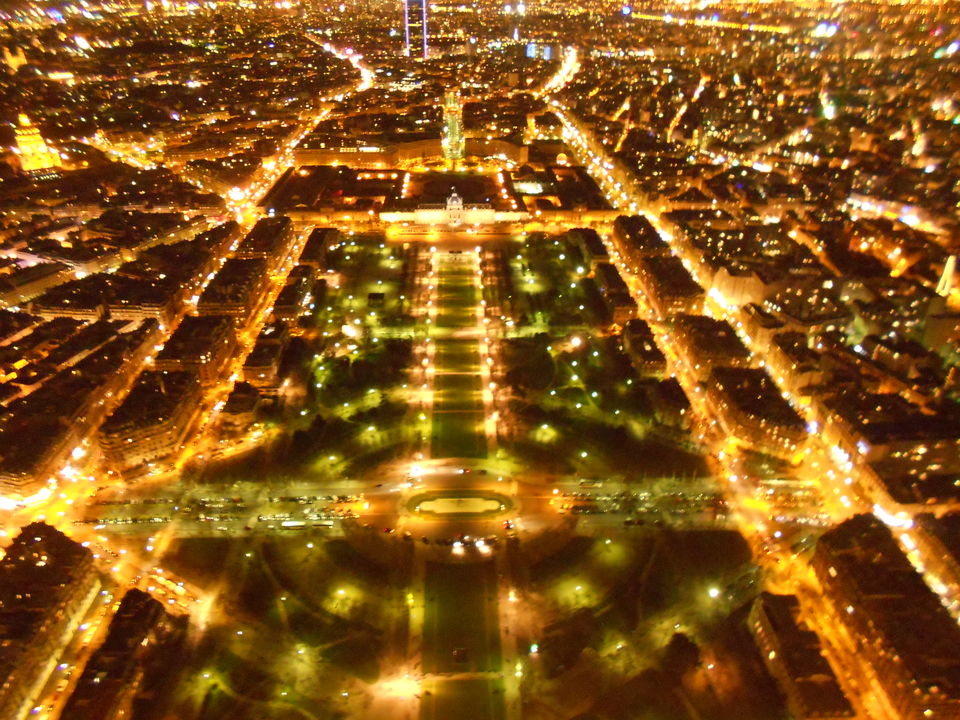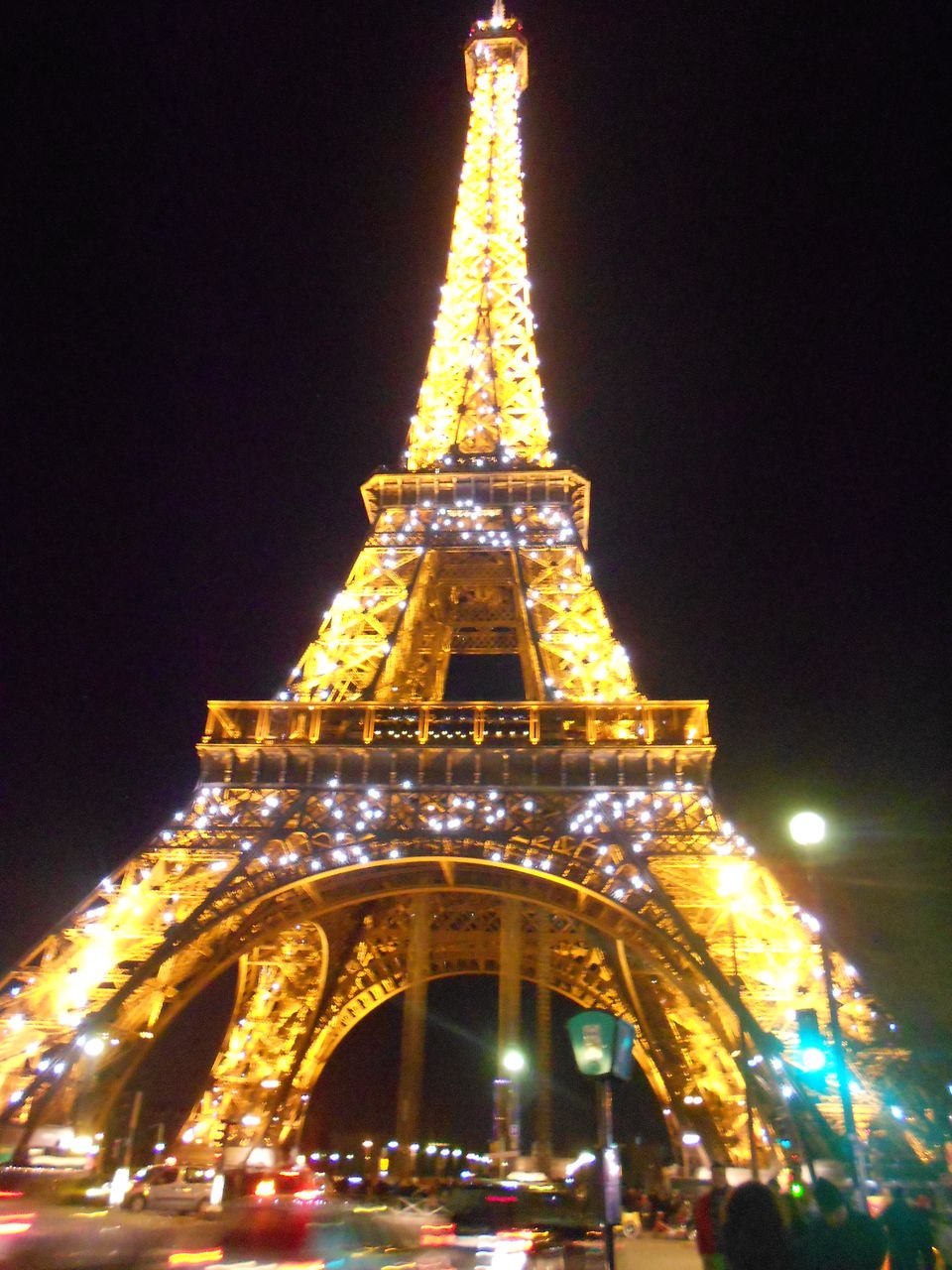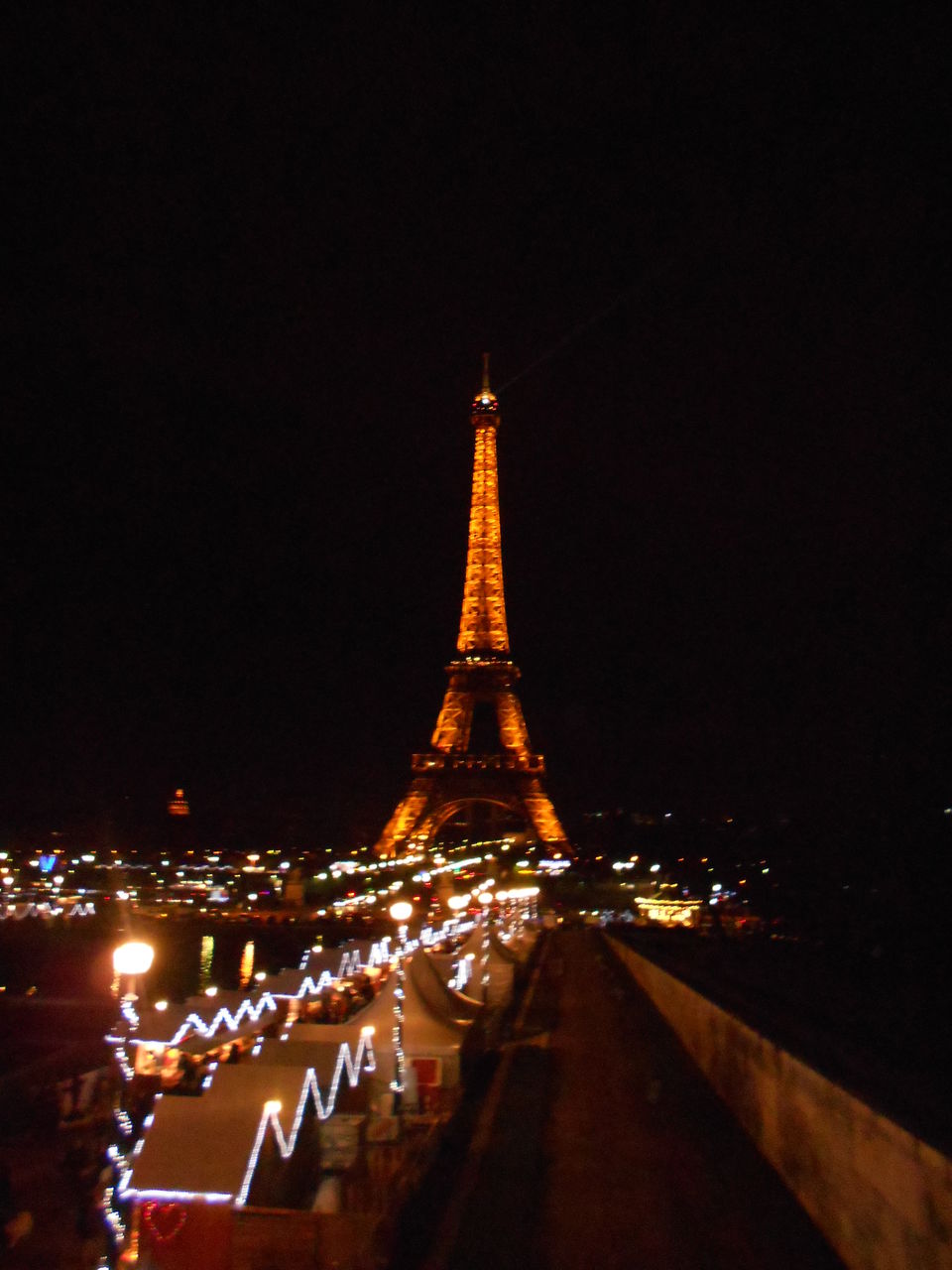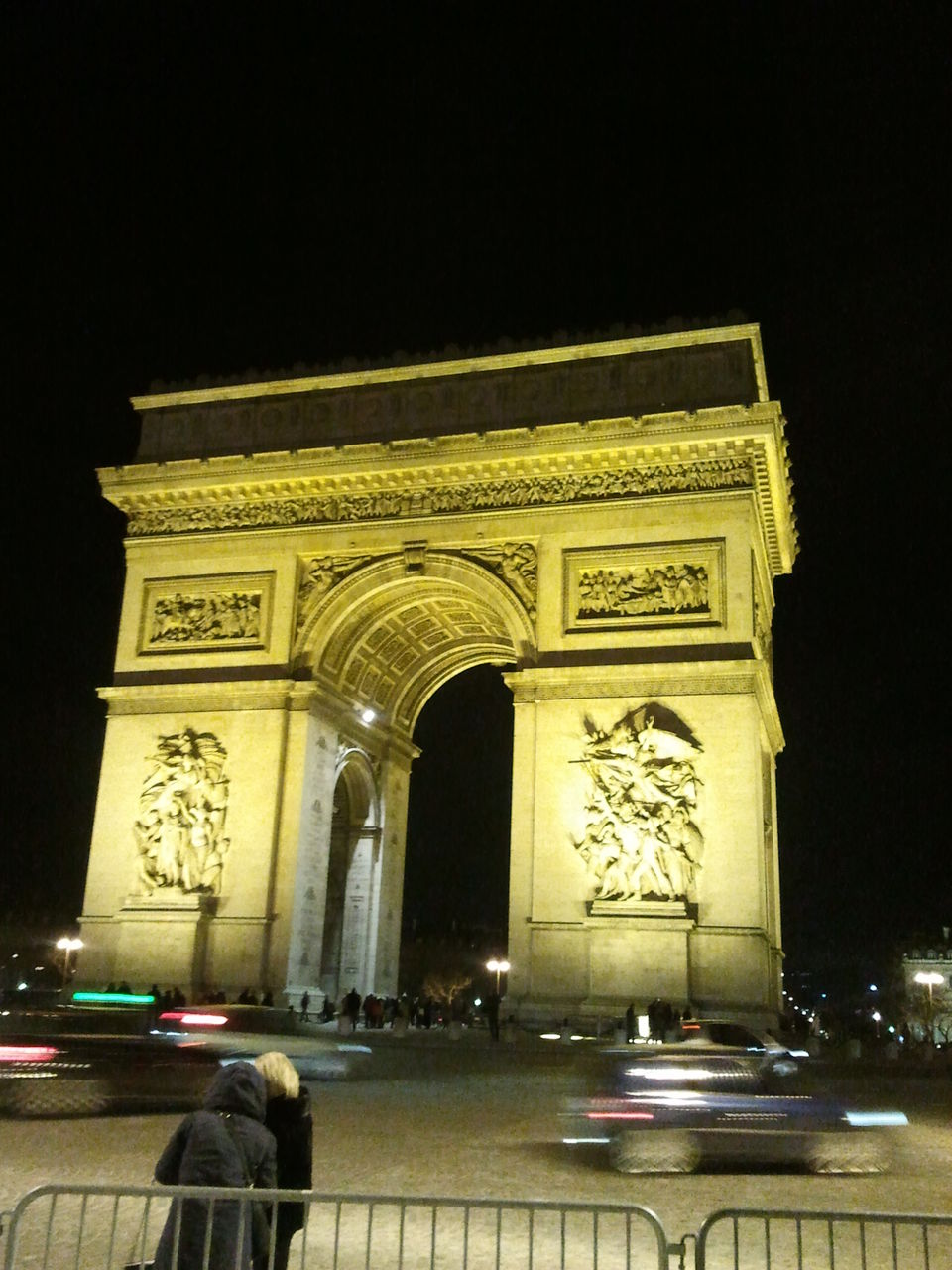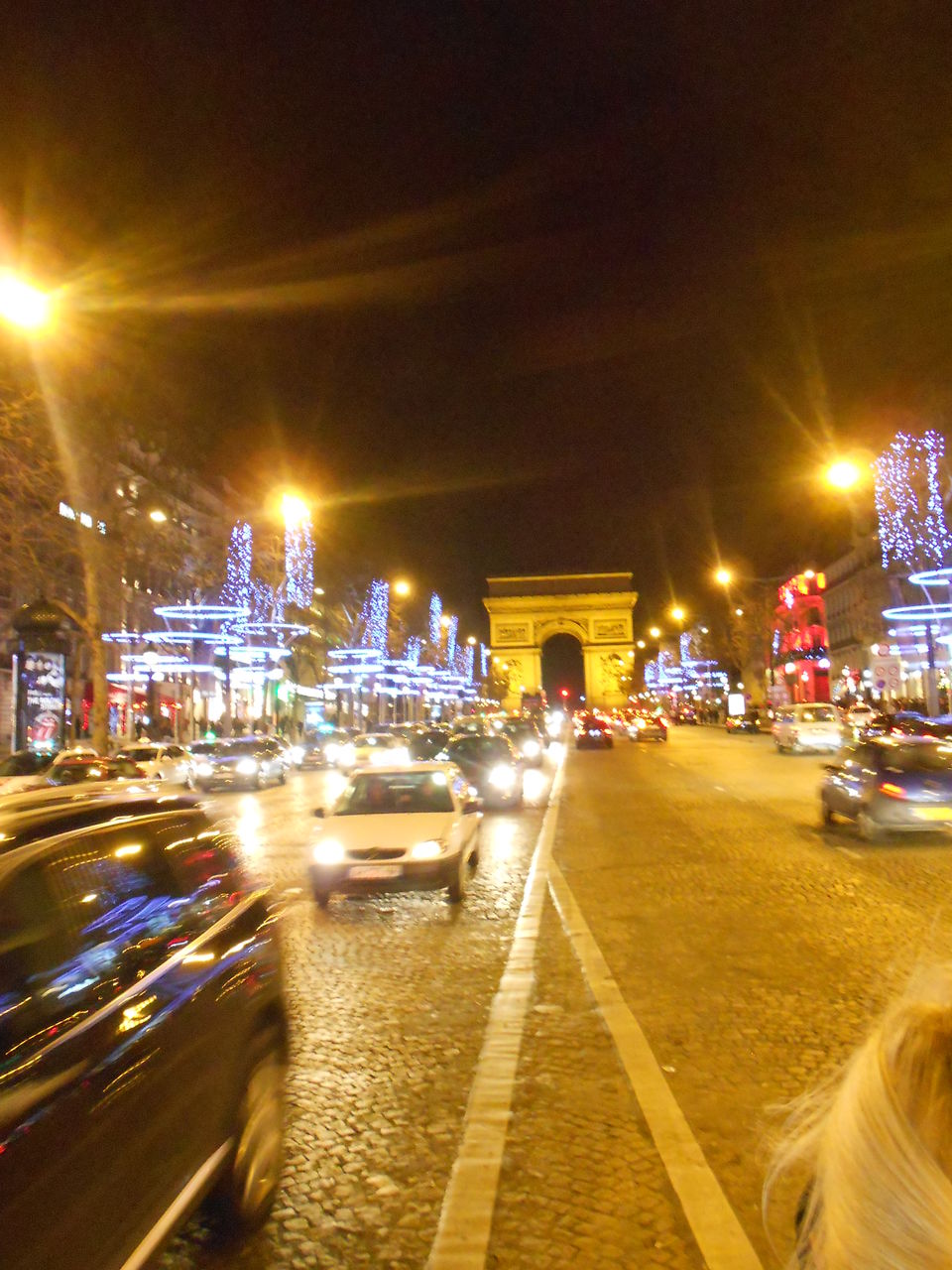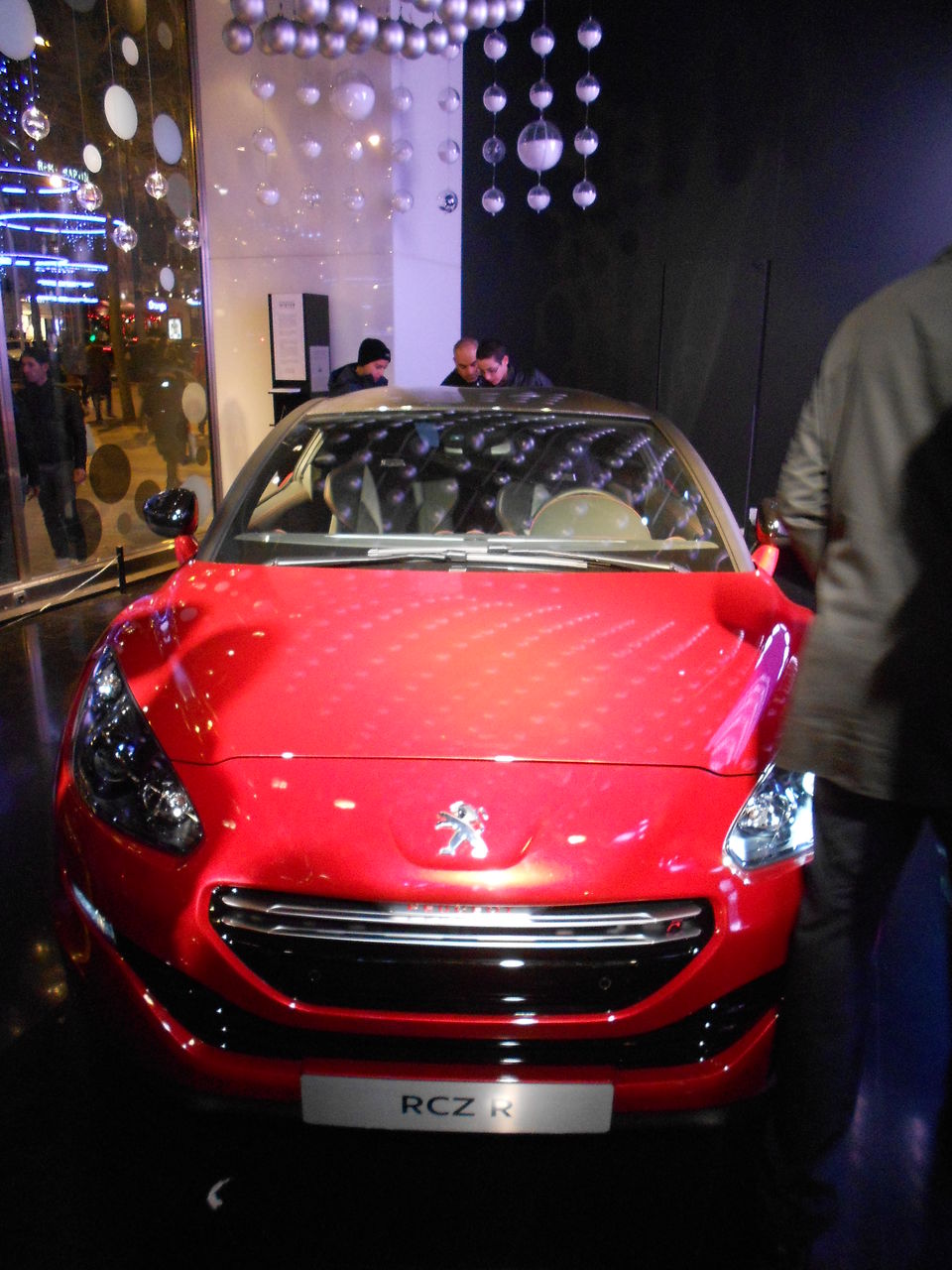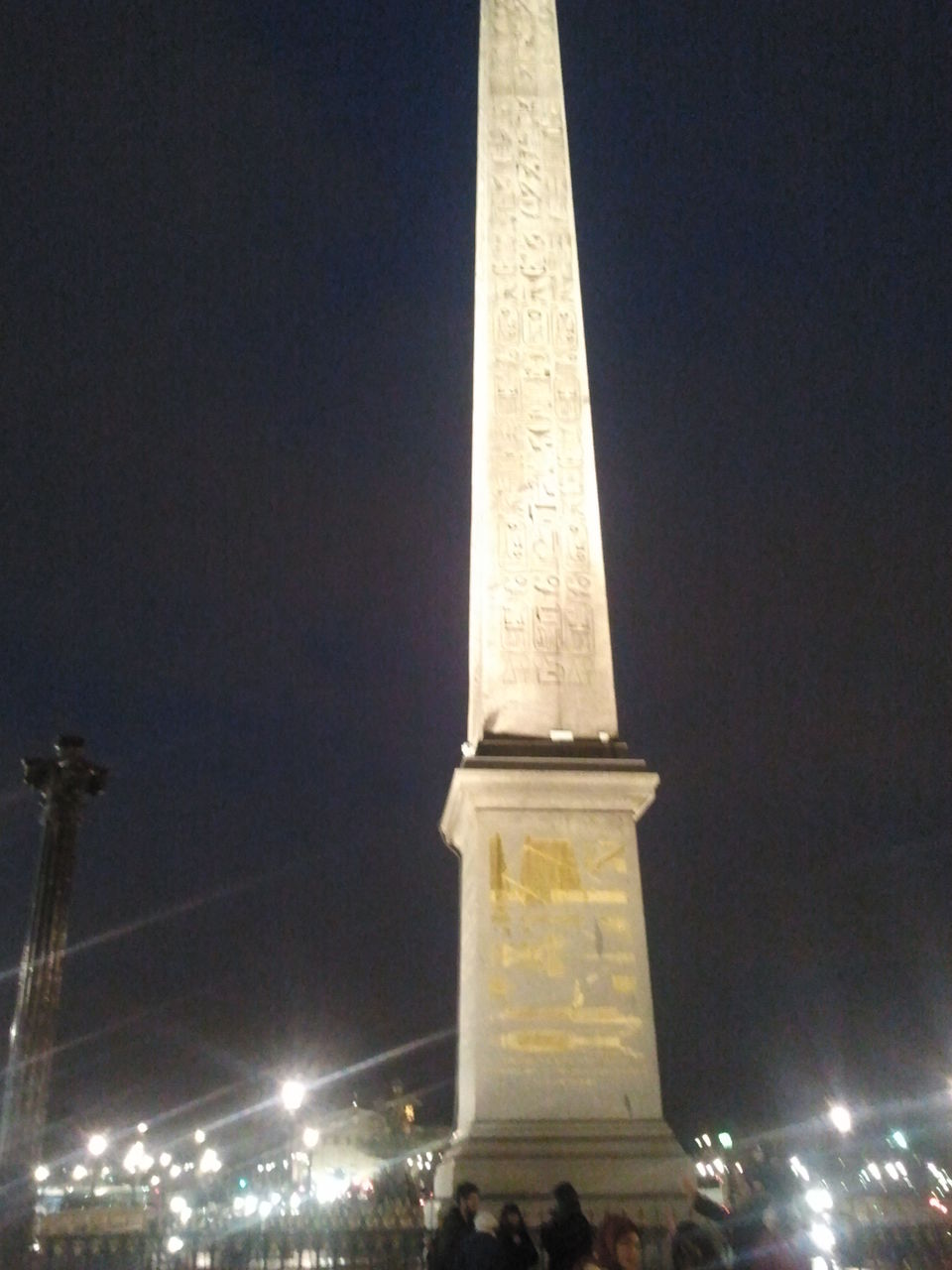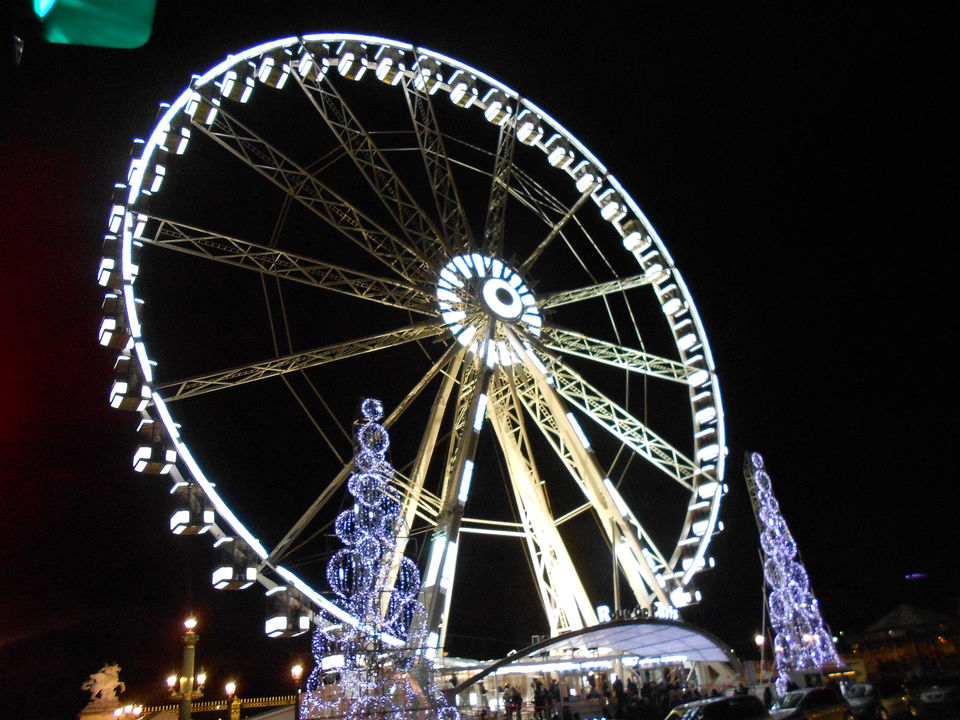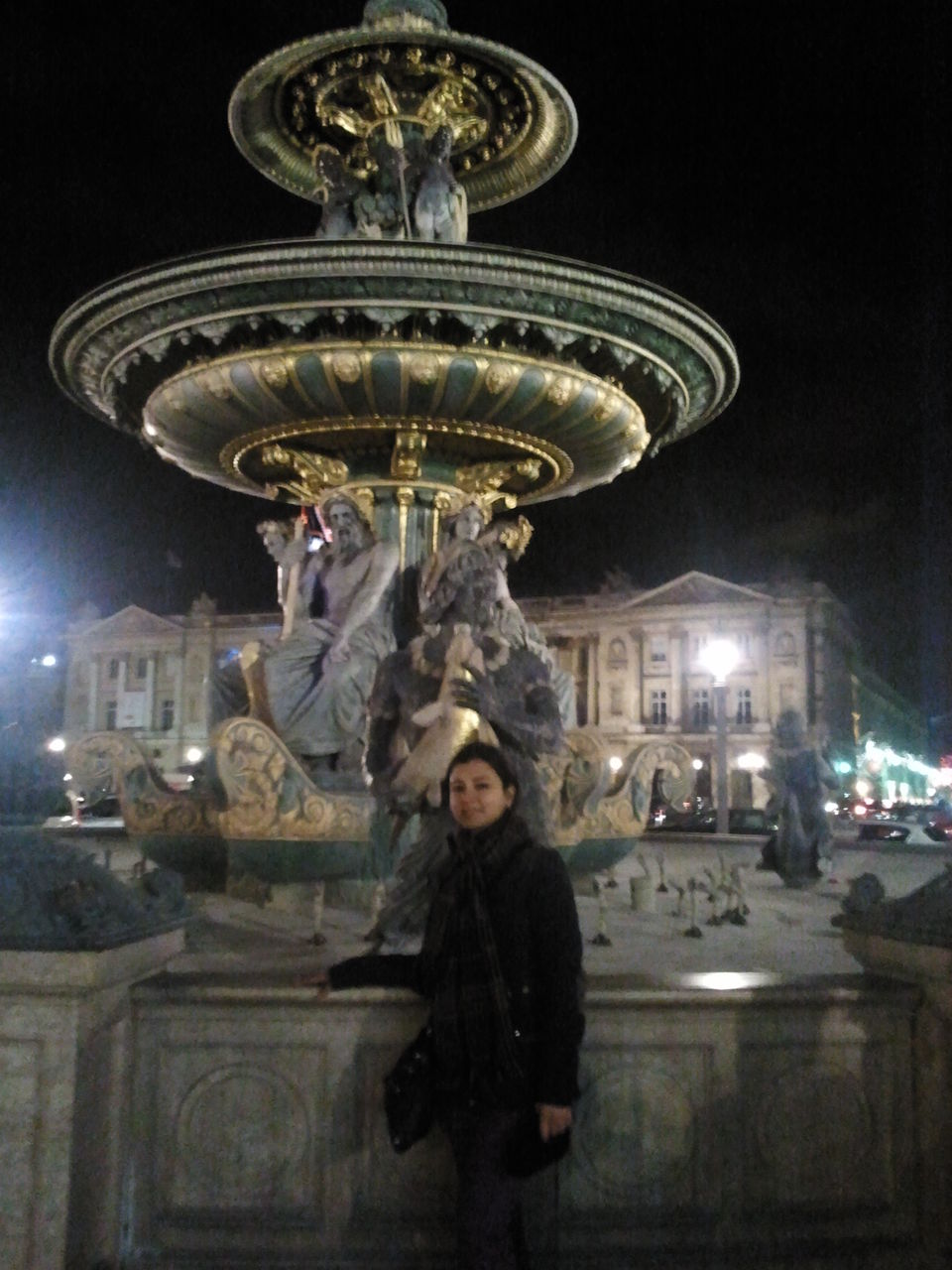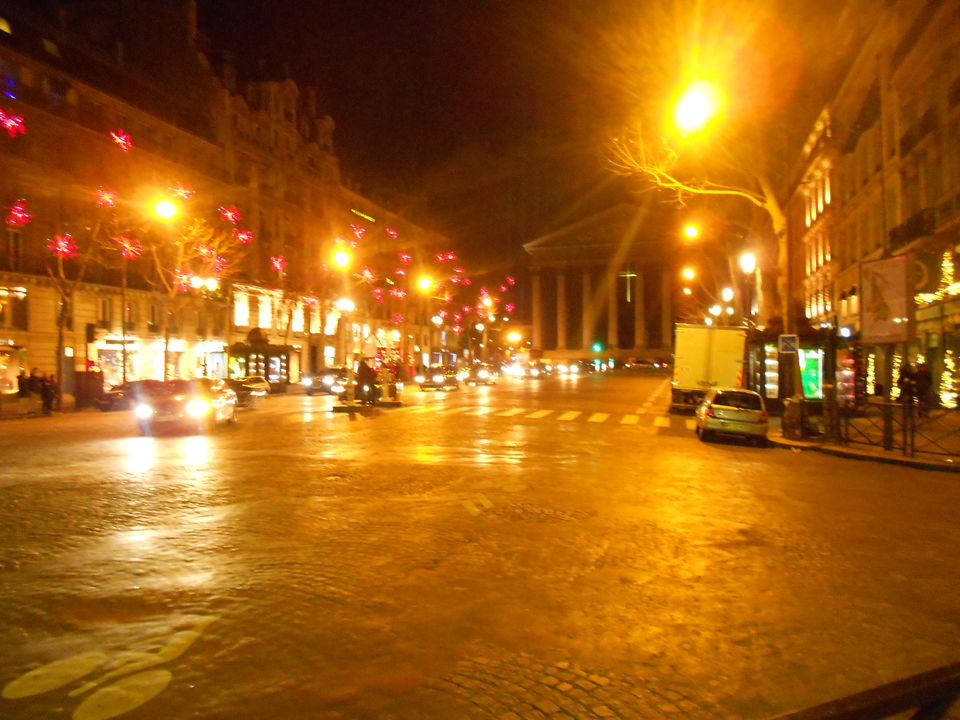 We Planned our christmas vacations in Paris Last year, We booked a bus from London to Paris and reached there on 28th Dec. It was freezing winter time but Paris is definitely a place which can be visited throughout the year, Though i have not visited many cities, but I can surely say that paris is one of the most beautiful city in the world and it is a dream of every person to visit this city once in their lifetime. We were so amazed by the city's beautiful architectural landmarks, Fashion sense, high end boutiques and world class food that even the cold december day could not stop us from exploring the best out of Paris. 
Hotel De Ville - We started from Our Hotel and by Metro we Reached a station near Hotel De ville, and we grabbed some quick bites on the way, Such a beautiful building it was with skating ground in front and lots of rides for kids, Many landmarks in Paris have just walking distance so we decided to explore the city by walking.
Notre Dame Cathedral-  A famous historic catholic cathedral known for its gothic architecture, certainly a must visit for everyone, It had stunning stone carving on the entrance gate which kept our eyes fixed on it for long, It was as beautiful from inside too with so many art pieces of stained glass work all over the church along with marvellous paintings and artifacts which relate to the ancient era.
River Siene- In the pleasant cold weather we thought of walking by the river side, feeling the cool breeze and tiny rain drops on us, and It made the whole mood and environment around us very romantic and beautiful, As paris already is. everyone was enjoying to the most.
Metro to Eiffel- Then we moved ahead to see the most magnificent view one can ever see.. and that was the eiffel, u just fell in love with it the moment u see it , it was standing tall and we just got lost in its immense glory and divinity. it was indeed a wonder to experience the whole eiffel tour...we waited in the queue for about 3-4 hours then finally we got a lift which took us to 2nd and Top floor respectively. It was too windy and cold on the top floor that we could not even balance ourselves and taking a good picture there was really too much to ask for. And the breathtaking moment was to see the view from the top of the tower, the entire city looked so dazzling and enticing from there. It was certainly a lifetime experience.
Palais De chaillot- After coming out from Eiffel, we went straight ahead crossed a bridge and there we saw the grand Palais de chaillot, another marvellous architectural wonder, surrounded by most exquisite fountains, gardens and statues. It gave a rare sight of eiffel.. due to christmas it was decorated to its best and a whole arena was created to celebrate christmas and new year with food, fun, dance and entertainment.
Arc de Triomphe - From There, we headed towards Arc De Triomphe by walking, A famous landmark in paris, known for its architectural beauty.
Champs Elyesse- It Is 1.9 kilometres long and 70 metres wide Road, which runs between the Place de la Concorde and the  Arc de Triomphe, it is word's most expensive road famous for its theatres, cafés and luxury shops, and for the military parade that takes place each year. There we found famous french car Peugeot showroom we couldn't resist and just bumped in.This street had all the popular and luxury brand stores there.
Place de la concorde-  After some more walking we reached to the most happening circle which was called Place de la concorde, it has an obelisque, two classy fountains and rue de Paris a fairy wheel,, and lots of small shops to buy something for your home and to eat the best street food , we picked lots of souvenirs from there, that place was so happening that even in the night it was full of tourists and locals.
Night walk towards assemblee nationale- It was too late in the night and we decided to return to hotel, but there was another extra-ordinary building near the place de la concorde that we decided to walk towards it and see it and it looks so elegant in the night specially because it changes the colour of the lights every 2 minutes which makes it look much appealing, we bought some sandwich on the way for our dinner and our super exciting day came to end.