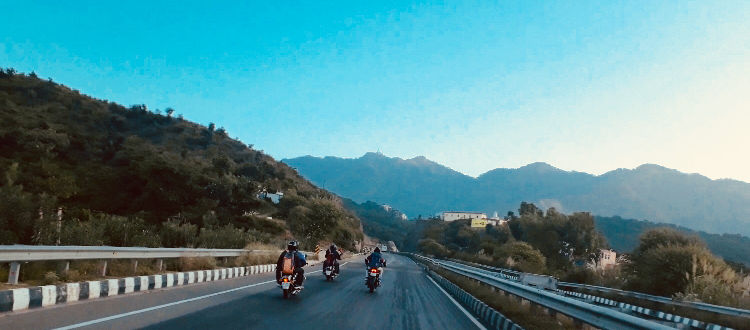 While the entire Capital was busy celebrating Diwali, I was planning something different. The entire city was already polluted and as the Diwali would make it even worse, I decided to escape from this. A normal day it was and we were all sharing a cup of a tea and I told everyone that we should make this Diwali an astounding one. Then one of my friends came up with an idea of Shimla trip. At first it seemed to be a ridiculous idea but then it seemed to be one of the best plans for a Delhite to get out for a Diwali off. Shimla, not a nearby one so many hesitated initially but they couldn't control the outpouring eagerness to visit Shimla. As I told them that it's going to be a bike ride, they got more excited. It was how it all started and after a couple of days we were all ready to start off our journey.
New Delhi: The entire city was busy bursting crackers in the midnight but, we were racing with our bullets in the Highway. As the highway was free, we reached Chandigarh on time. After that I saw one of the most amazing road which I have never ever seen on a Hill. A 4-way track with rocky mountains on one side and deep breathtaking valleys on another side was really a spectacular sight. Ruining all our happiness, the last 60km ride was a hell as the roads were under maintenance and it was full of potholes. Bumping and Jostling through those windy roads we somehow reached Shimla.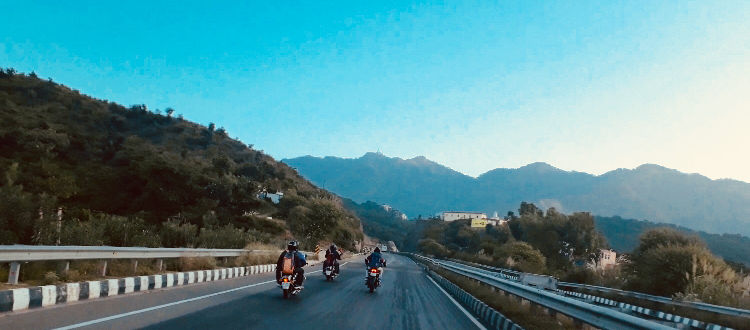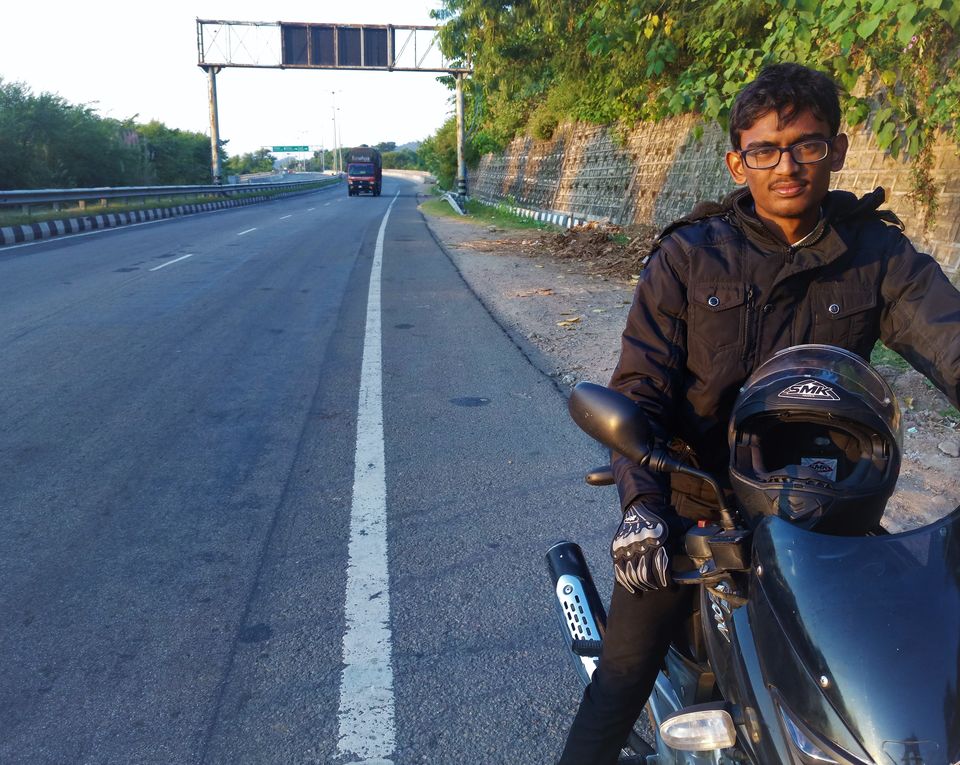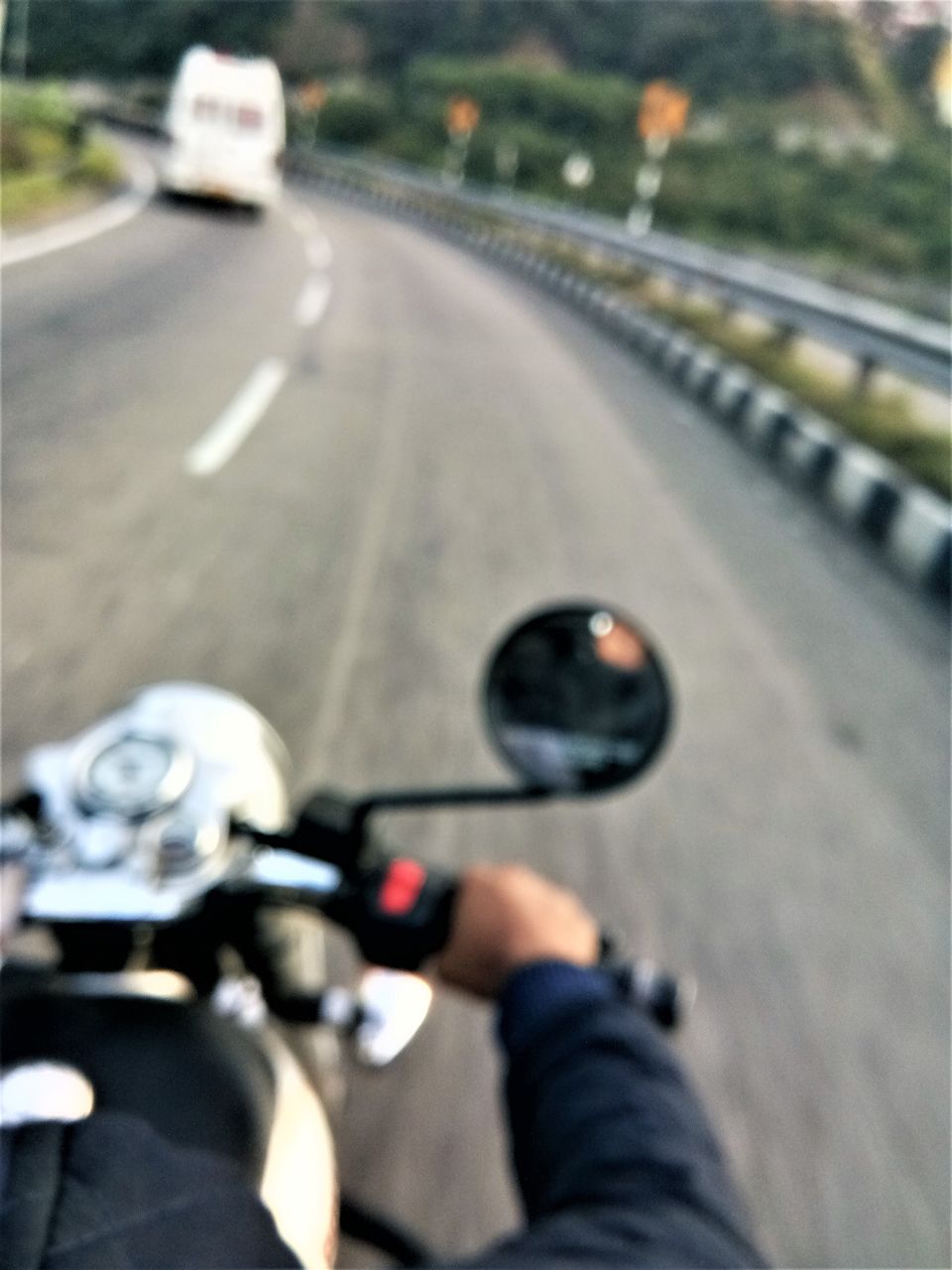 Shimla: It was yet another beauty nestled in the Himalayas. With almost serene atmosphere and historical importance magnetized us with it first sights. Unlike other hill stations it was more a commercialized one. As we moved across that bustling town we came to witness one of the most spectacular sights. Yeah! it was the trademark Shimla view. The Skyline of Southern Shimla was simply awe-inspiring. Within hours we came to realize why the Britishers made it a summer capital. While it was burning hot in Delhi, it was freezing cold up here. After a long tiring journey, we decided to have a nap in the noon so that we could be active in the evening to experience the local beauty of Shimla.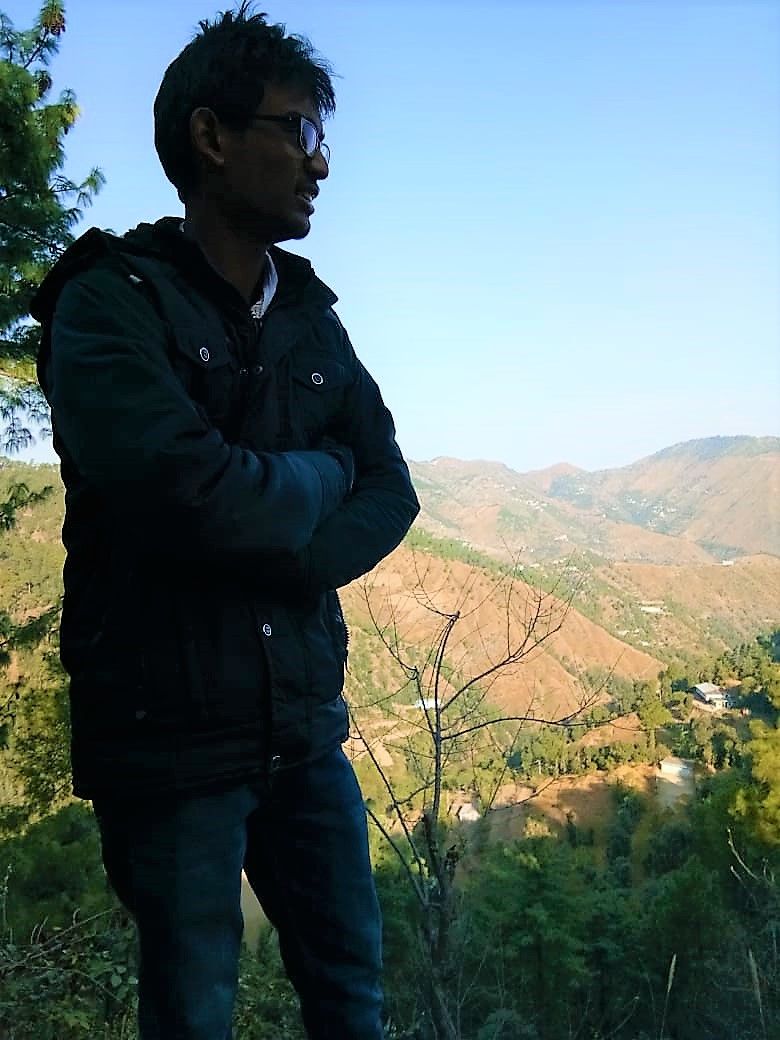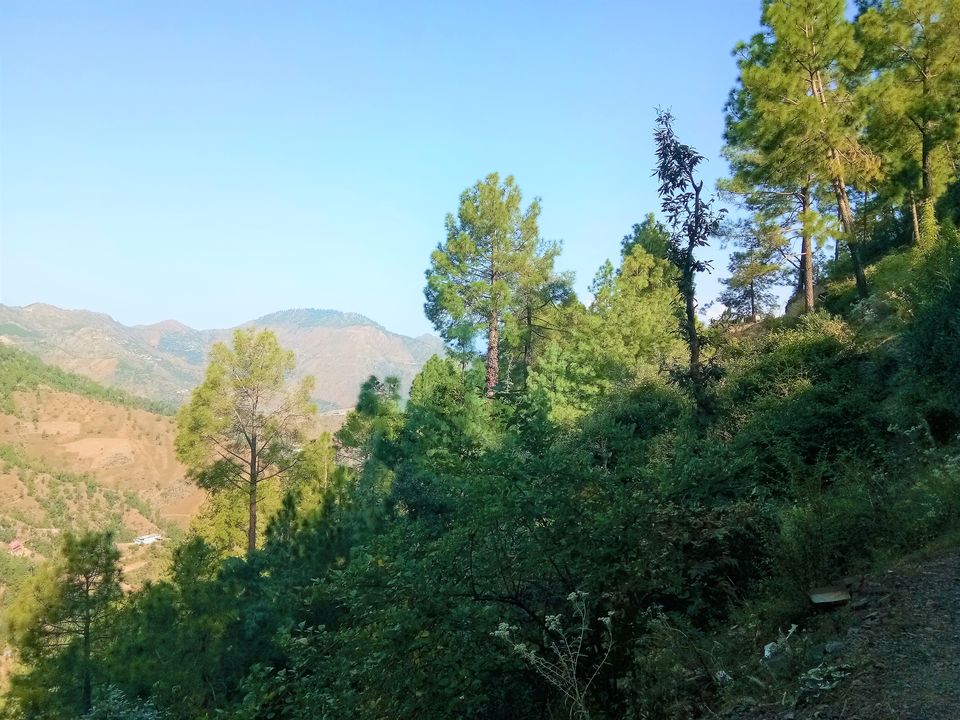 The Mall Road: It was a peaceful evening and almost the Sun started hiding itself behind the Himalayas and it seemed to be a perfect condition to explore the local culture and traditions of Shimla. Walking through the narrow streets we came across many local road side eateries, clothing stores and some wooden craft shops. Not having had a good food for a day, we ate almost whatever we could see. It was just depicting the entire history and the traditions of the Shimla and we learnt a lot walking through those streets. The narrow congested street lead us to the Ridge.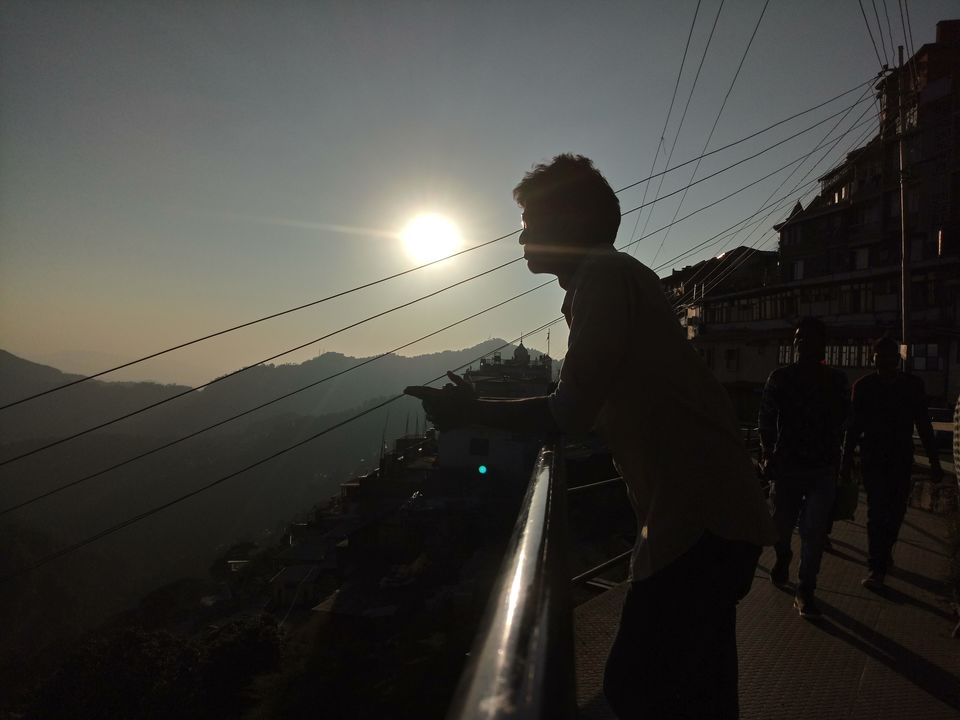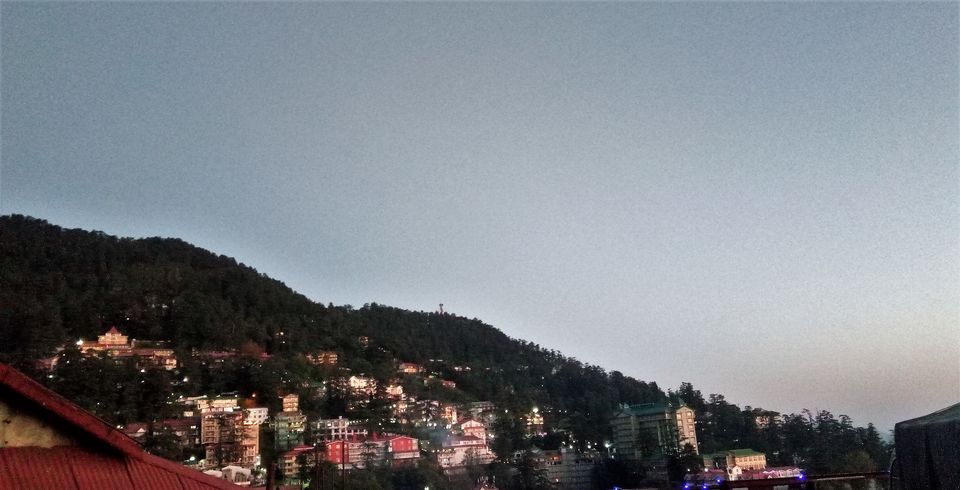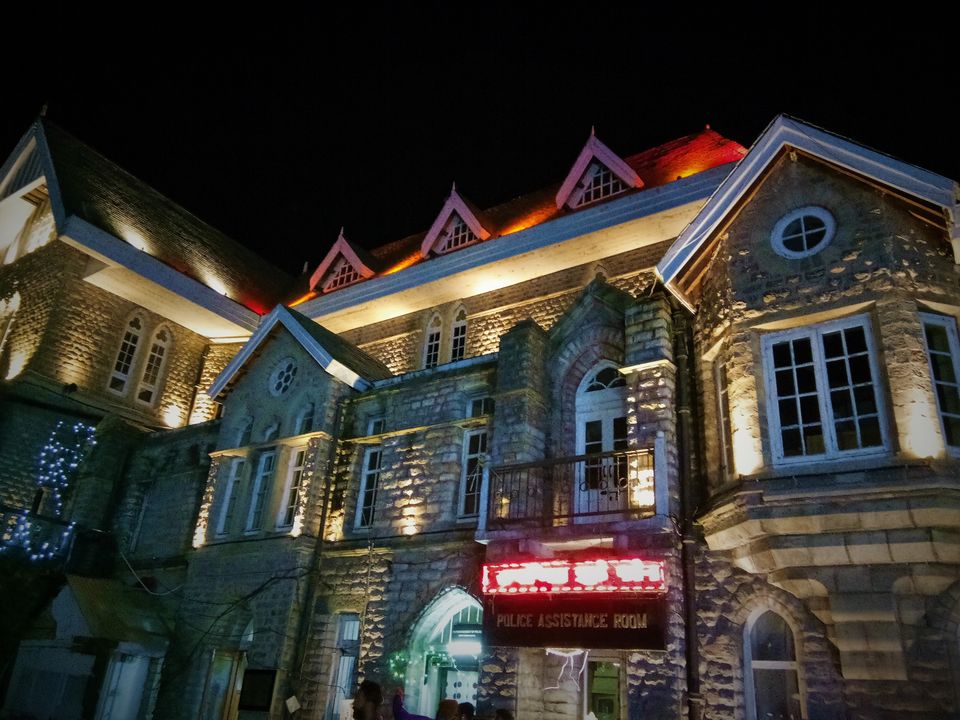 The Ridge: The Sun was completely out and all of a sudden the entire sky was almost filled with colors. Everyone started screaming "Happy Diwali!!". Everything was going good until a series of rockets started rushed into the streets. It created a chaos and we were running here and there. And all our expectations came true. Yeah! A different Diwali.Standing at the center of the Ridge road we could just see almost everything, the Scandal Point, the Christ Church and most importantly the central tower carrying our National Flag which was fluttering crazily in that cold breeze. We were relaxing ourselves and enjoying it's majesty. A freezing cold night, a cup of a chai, switched off phones and staring at that colorful sky was just had been my dream for all these years.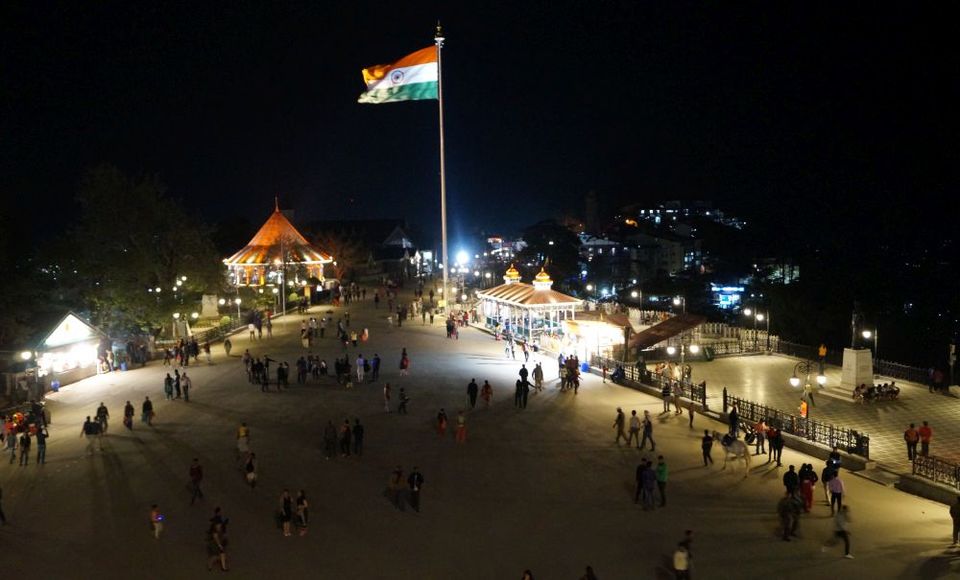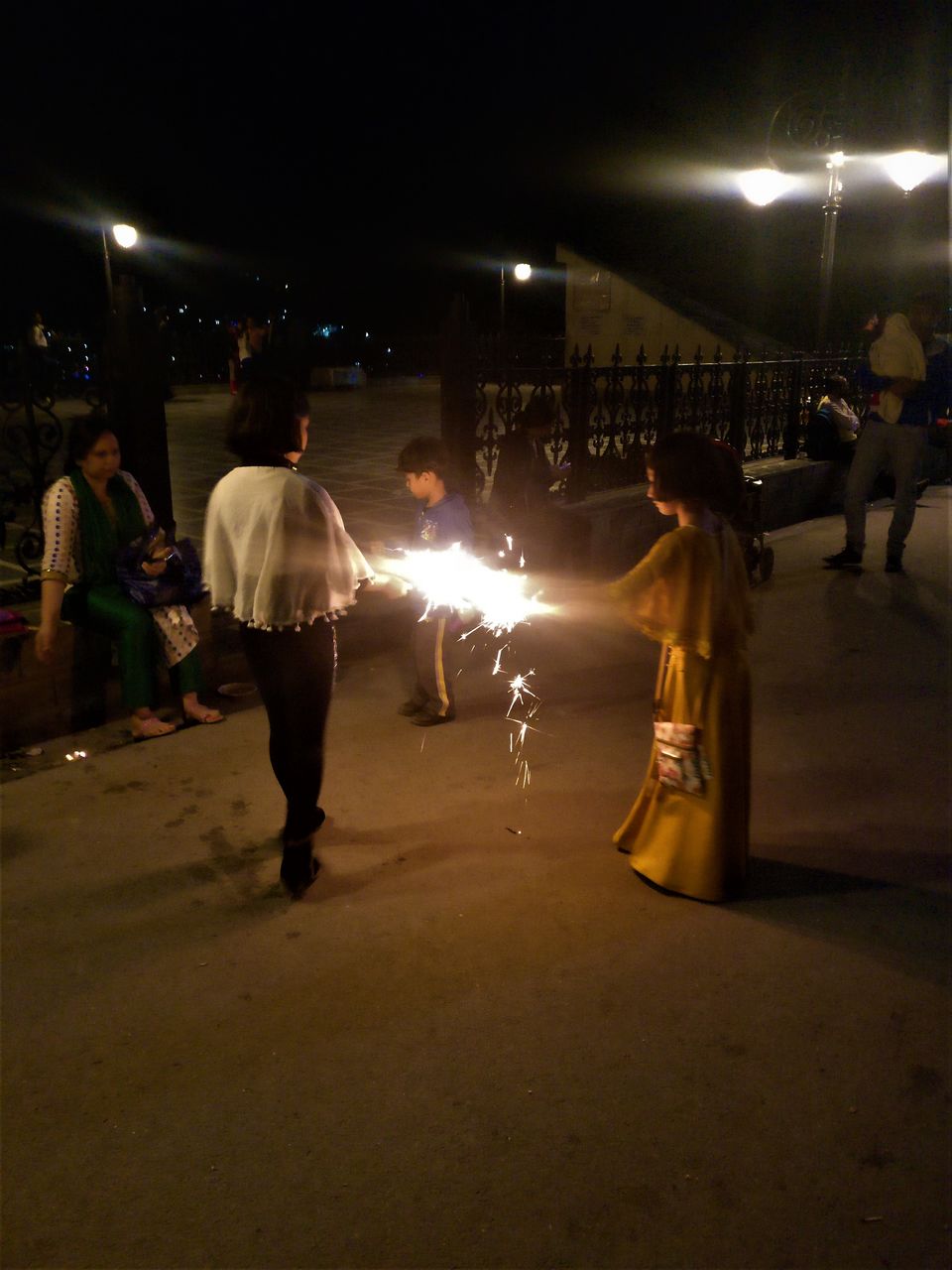 The Christ Church: A tall towering structure standing majestically at the end of the ridge was the Christ Church. It's one of the most prominent structure in Shimla. It's architectural structure and pleasing colors left us amazed. The hundred year old marvel had it's own historical importance. And it's the second largest Church in India. And most importantly we had some spectacular sight there. We could see both the Church and the Hindu God just from a same place.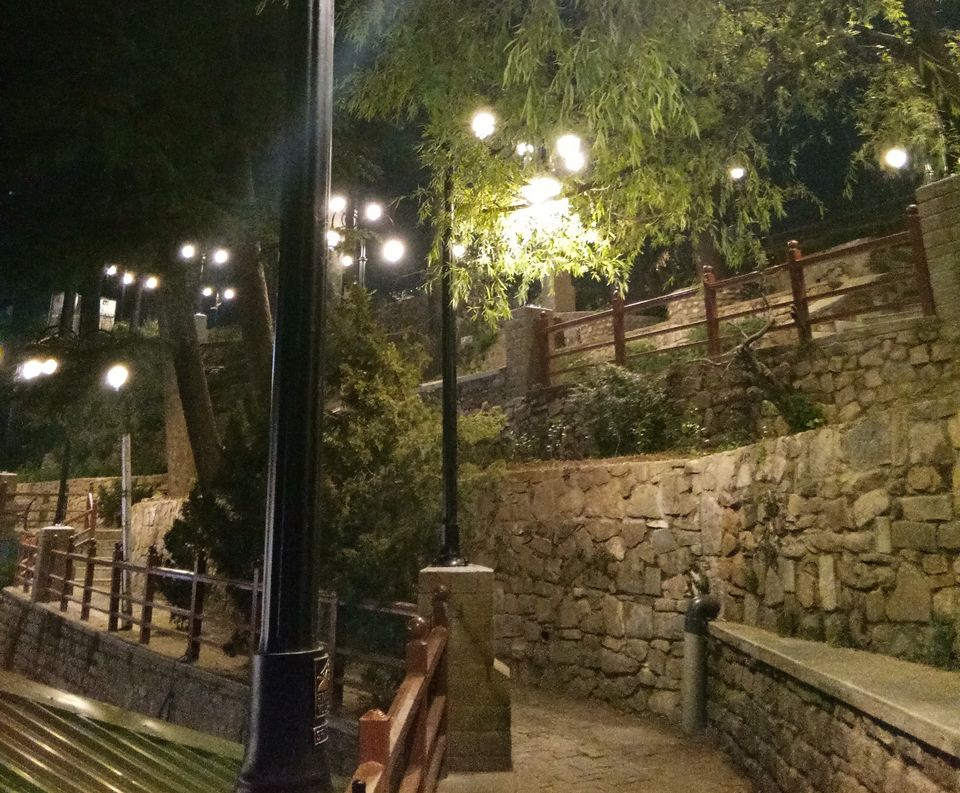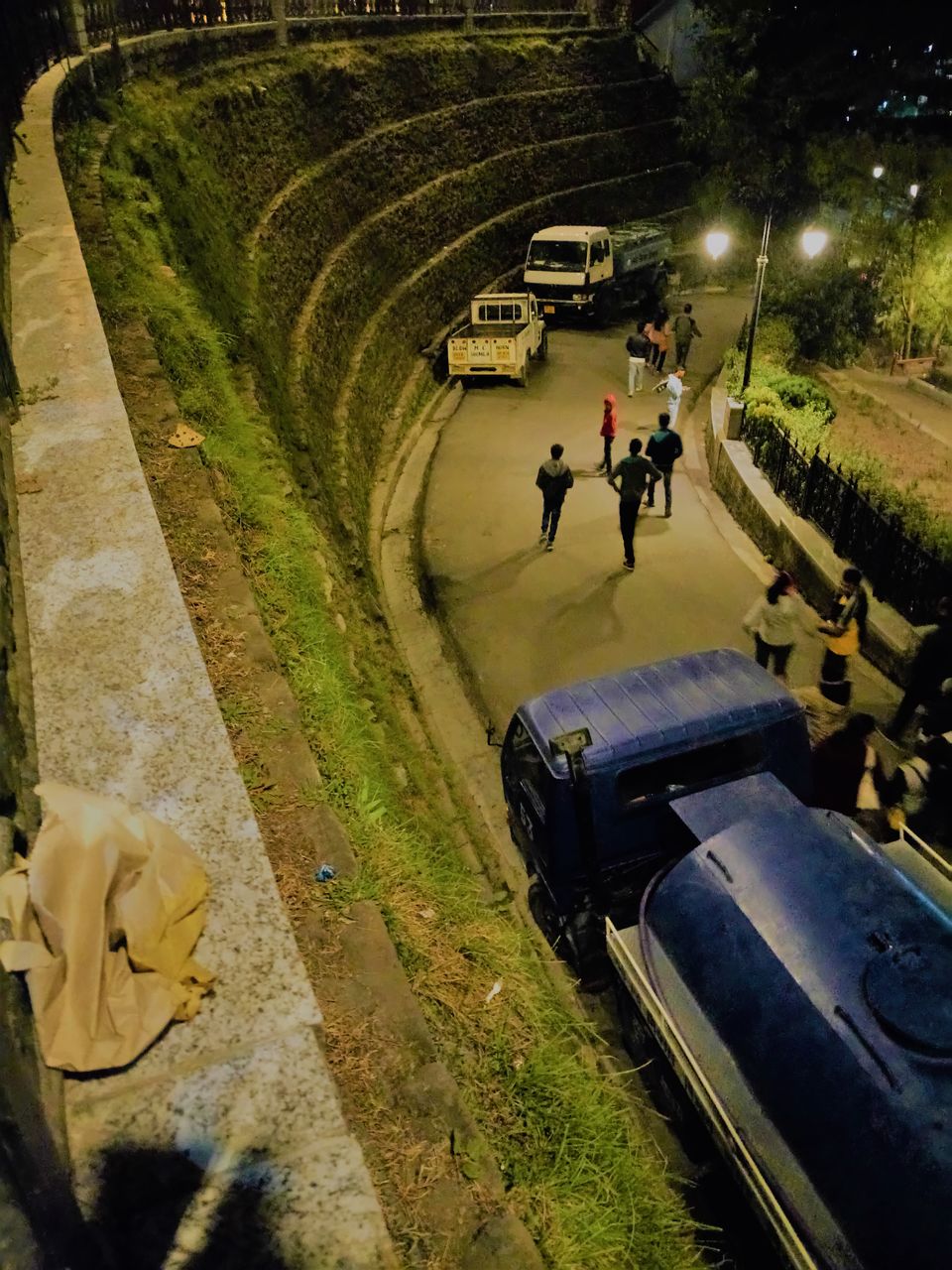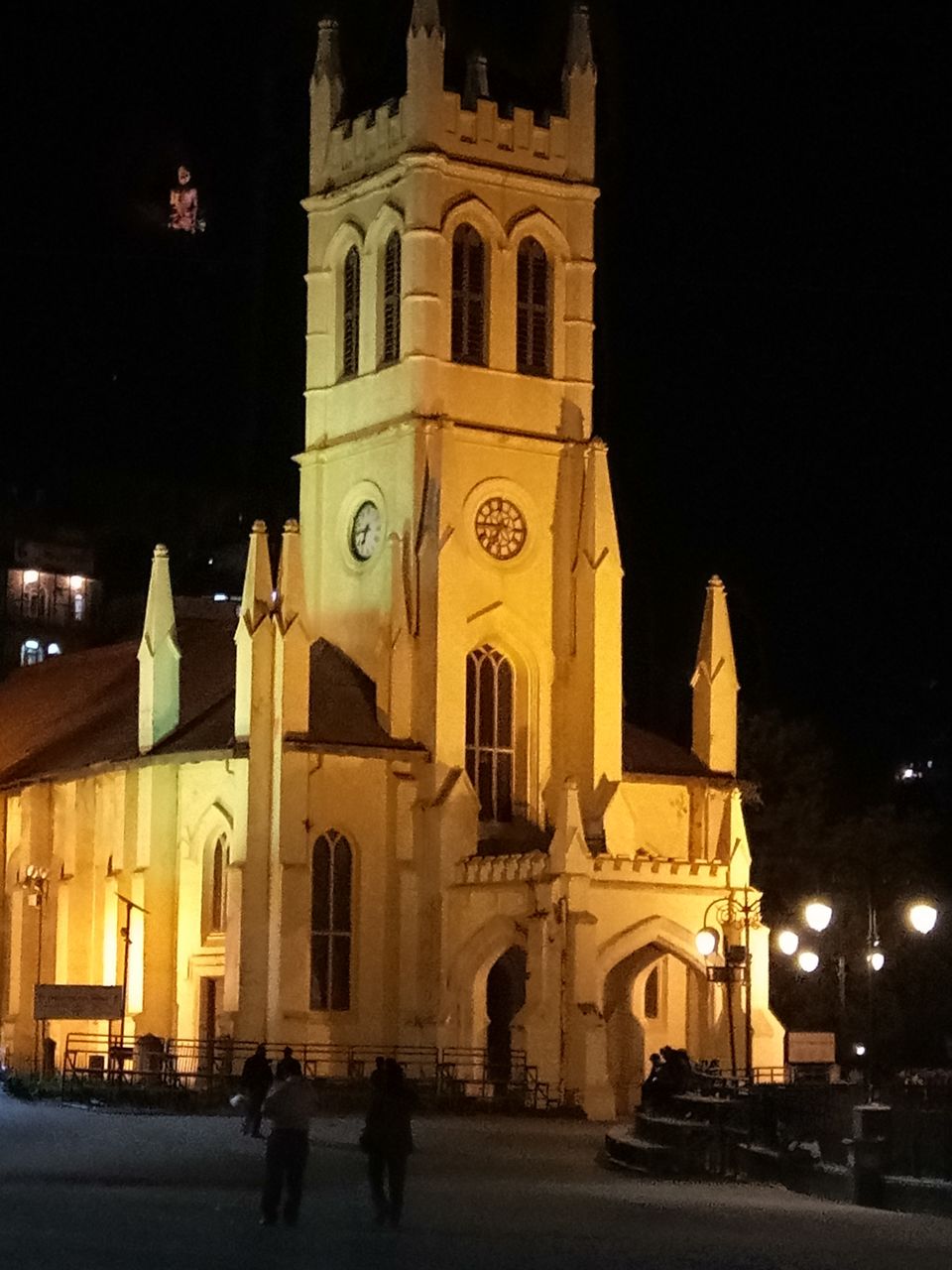 Scandal Point: Just at the end of the Ridge, there was a small umbrella-like structure was standing erect. We thought that it was just a street lamp but when we came to know about it's history it then seemed to be a different one. The small structure had some heart touching love story which is more than enough to consider itself as an another symbol of love. After moseying there for an hour we then had our dinner and returned to our tavern.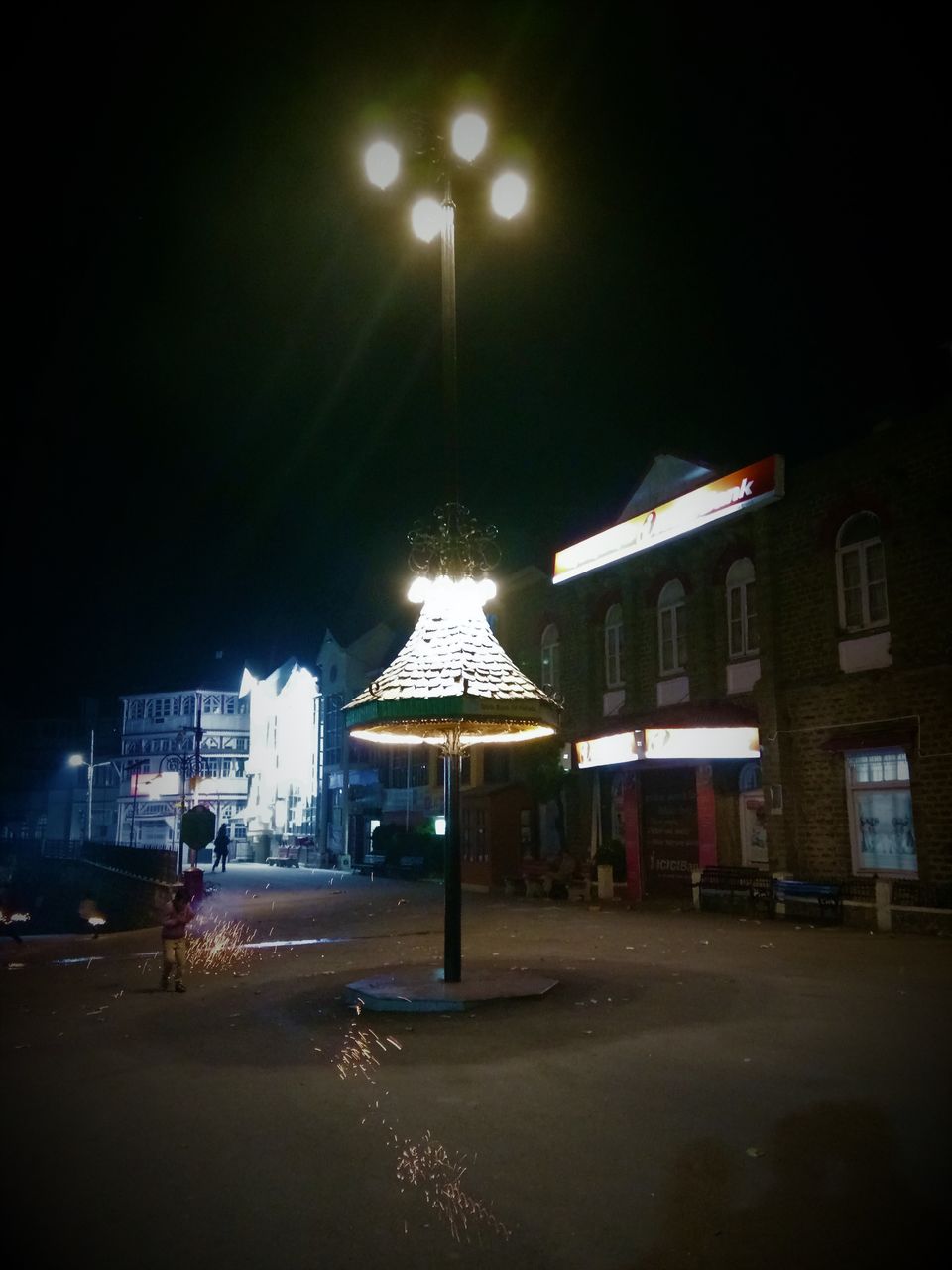 Jakhoo Temple: While we were returning to our rooms we saw a tall Hanuman statue deep inside the forest. The Statue was bright enough to catch everyone's attention. It was shining brightly amidst those dark forests. We were in full interest to go there. We decided to go there by Bike but then we got to know about some route through the forest path. While we were trekking through that path many people were saying that the route is dangerous as many wild animals would be there then. But we didn't care about those talks. Many were tired and only 3 of us decided to have an adventure that day. As we were climbing the mountains we got a call from our friends warning us about the danger up above. And my reply for every call would be "Bakchodi Math Kar Bhai"(Don't talk unnecessarily). As we got a frequent warning that too about lions and bears from our friends we got very much afraid. After that, every step was a great struggle and we have to survey the entire area before moving ahead. Somehow we managed to reach the top hill. But unfortunately, by the time we reached the temple, it was closed. After spending about 10-15 mins we descended the hills. It was already 1.00 am and we returned to our inn with an adventurous experience.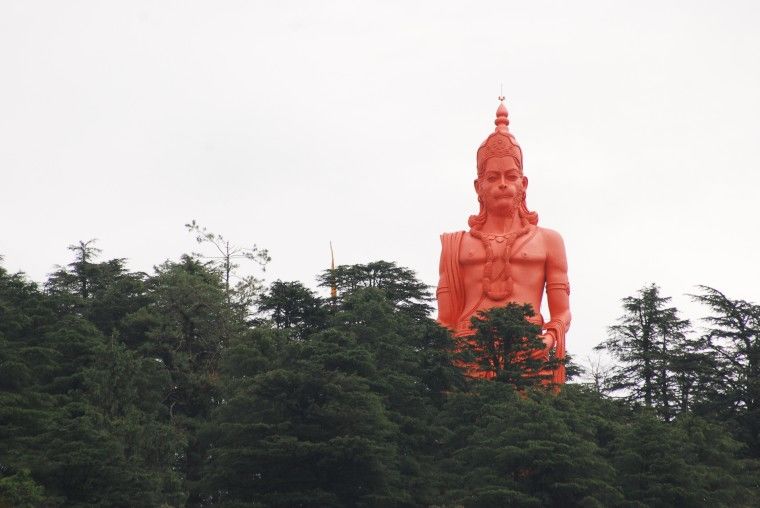 Chadwick Falls: Though it was freezing cold, the sun was shining and trying to show off in the cloud packed sky. Today we decided to start with something aesthetic. With a small trek, we got to witness some of the best things one can ever see in Shimla. An unnoticed place with almost zero visitors had it's own charm. The valley was in complete silence and we could hear only the sounds of the waterfall and the birds and nothing else. I literally lost my heart and I was in no mood to go from that falls. But my friends convinced me and I had to leave it.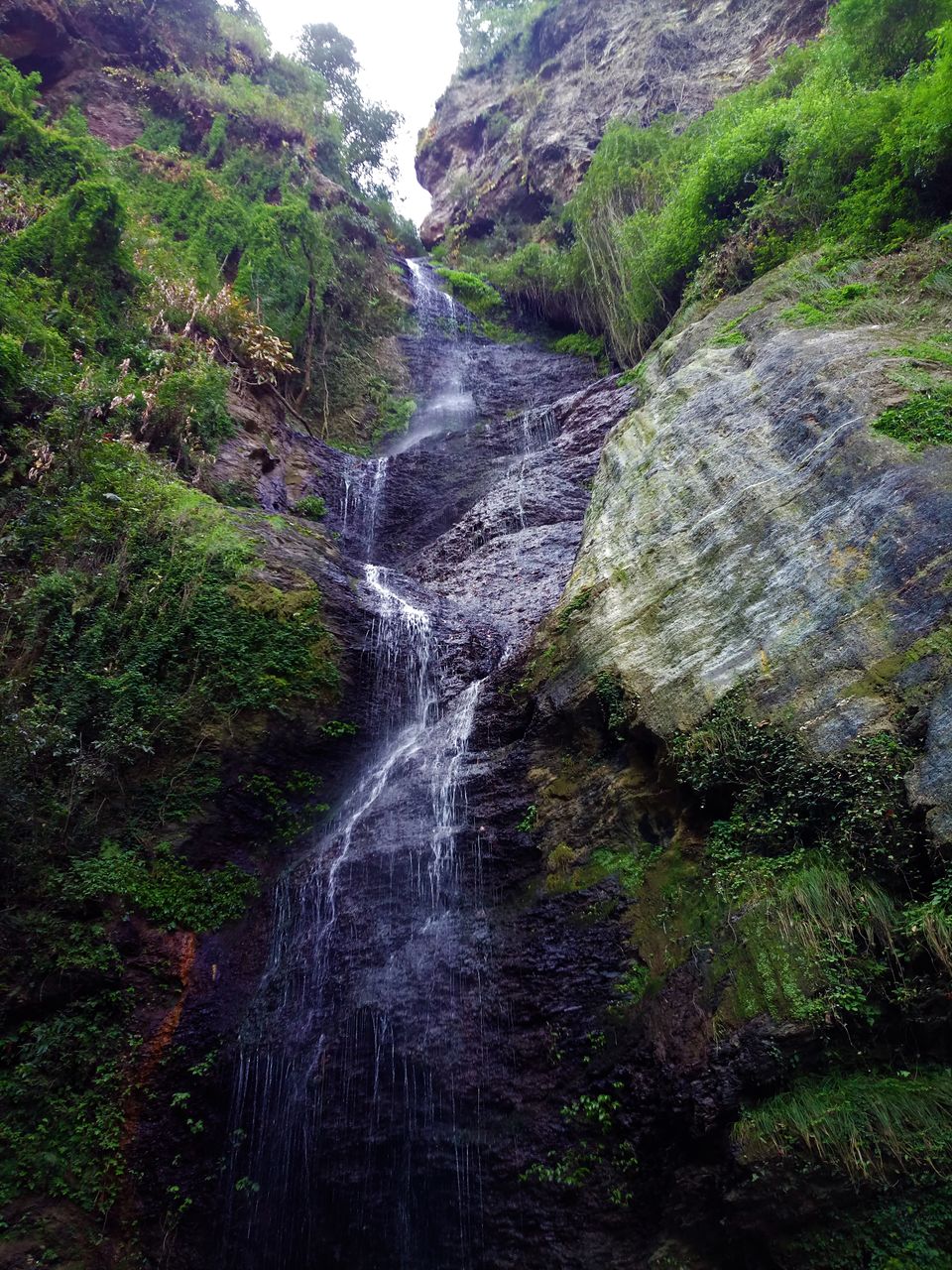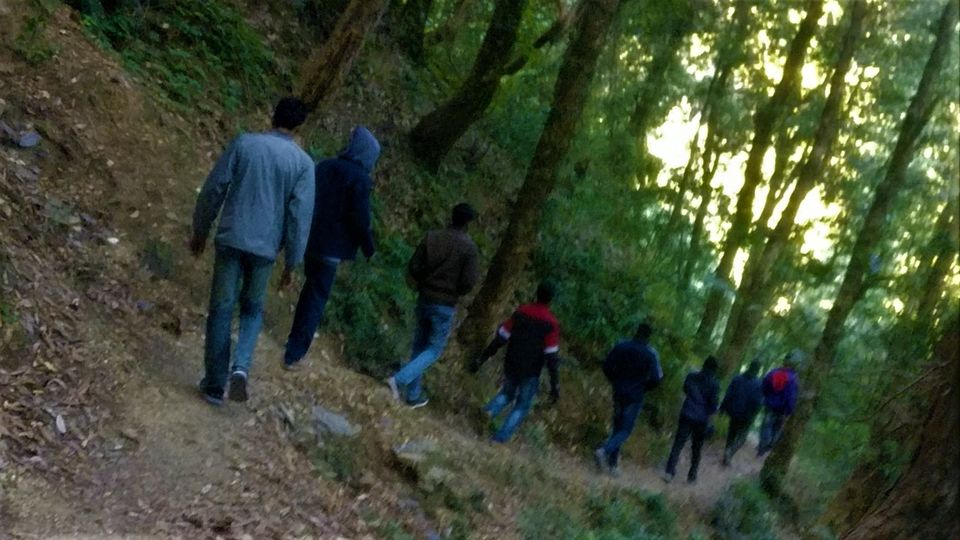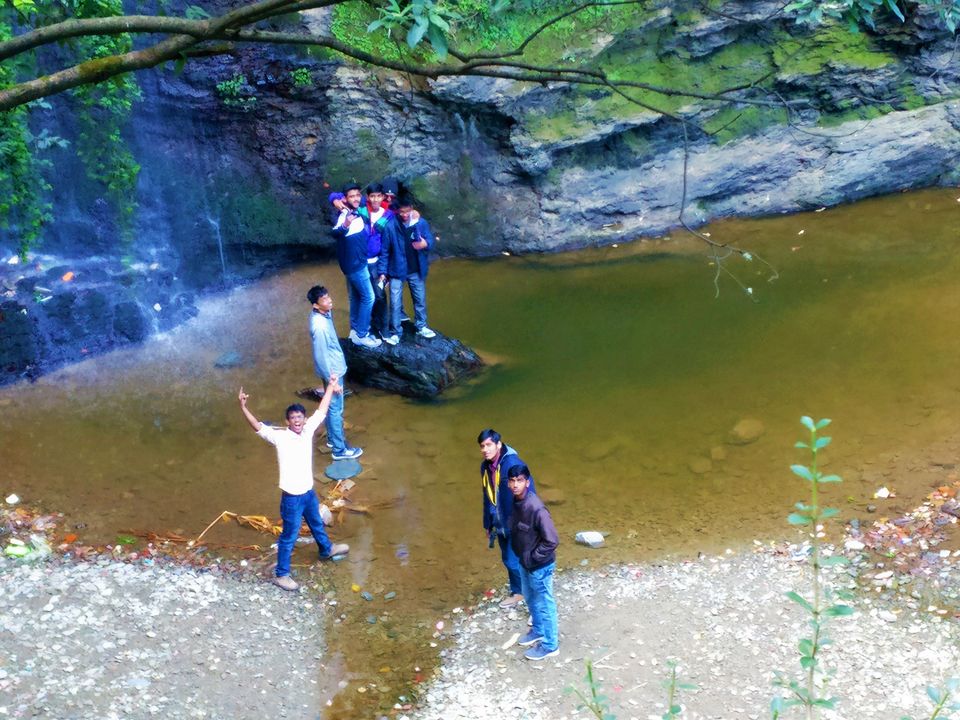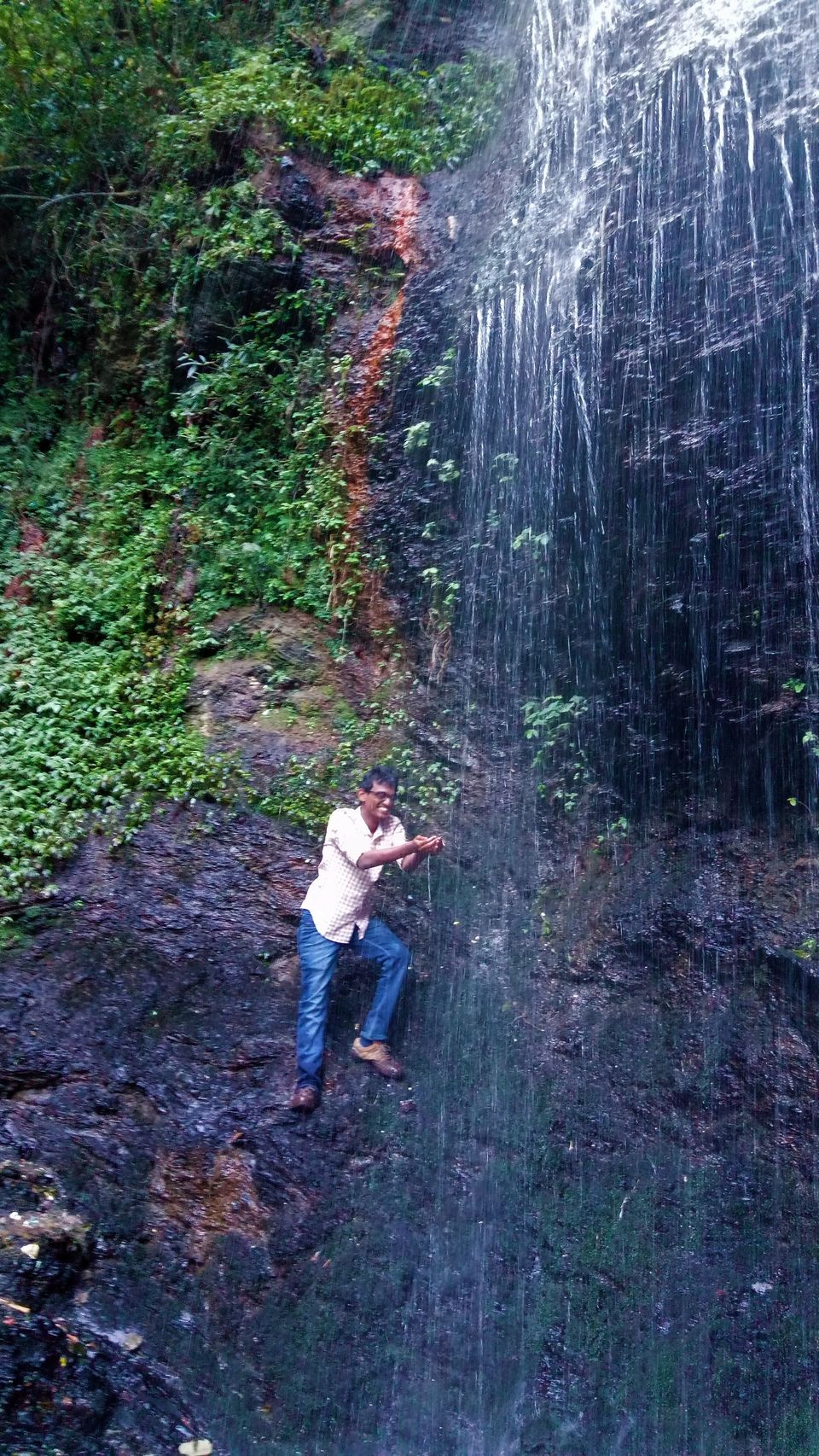 Annadele: After that, we went to some interesting places in Shimla. Yeah! It was an Army Museum. Unlike other museums it was like a park. It showed the complete history of our Army from Pre-British era till now. It even had the models of Tanks and Helicopters used in Army. It stirred up Patriotism in everyone's heart.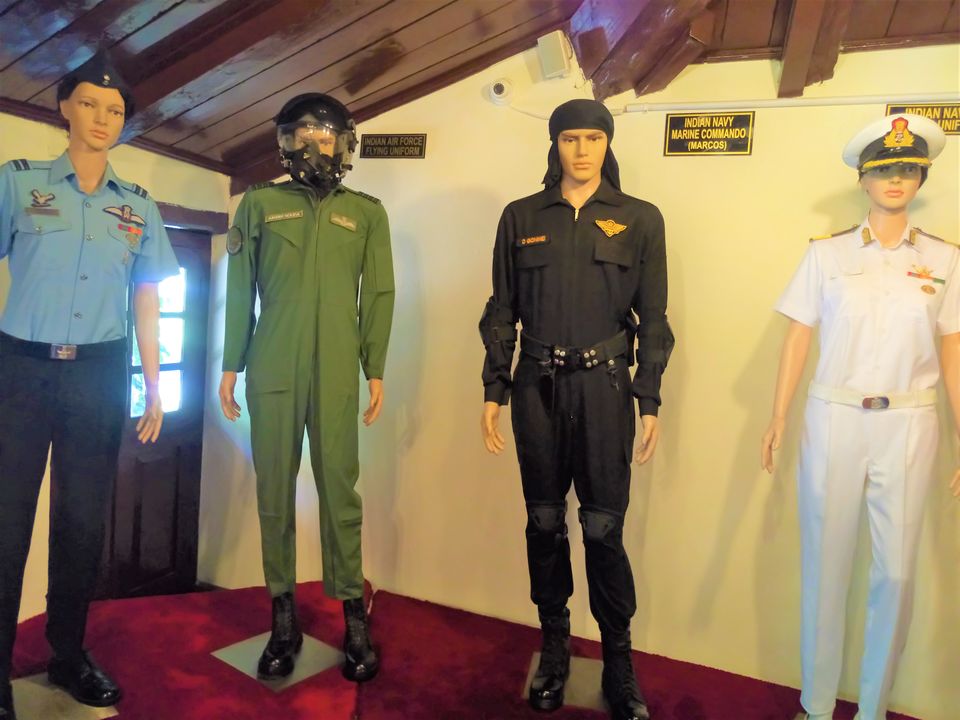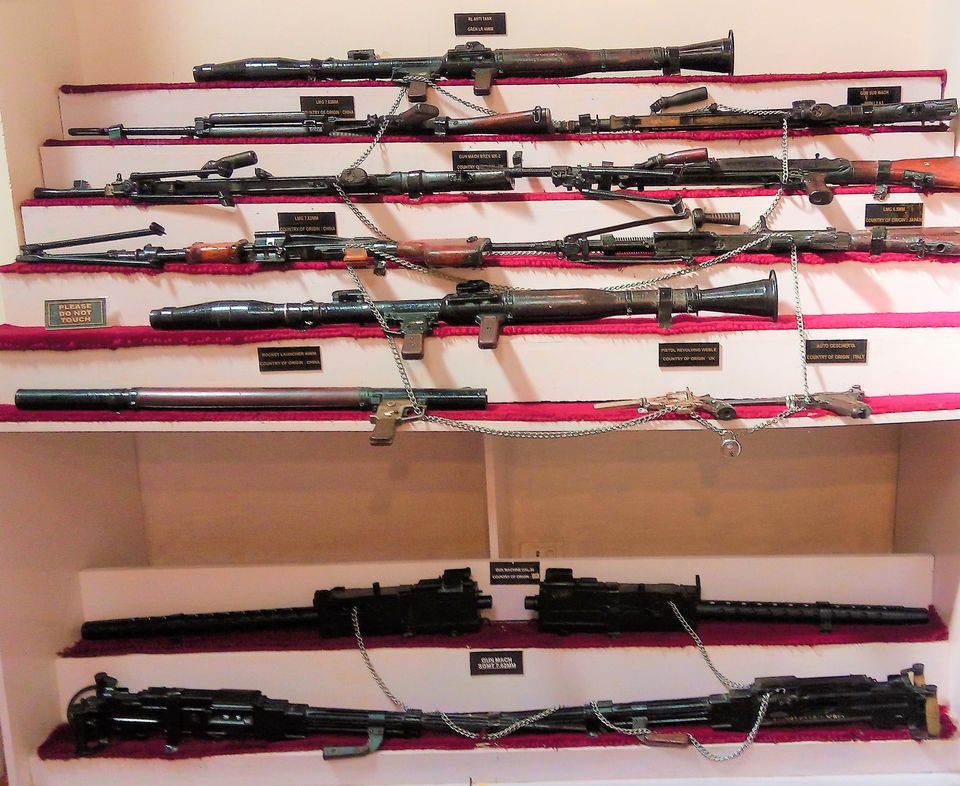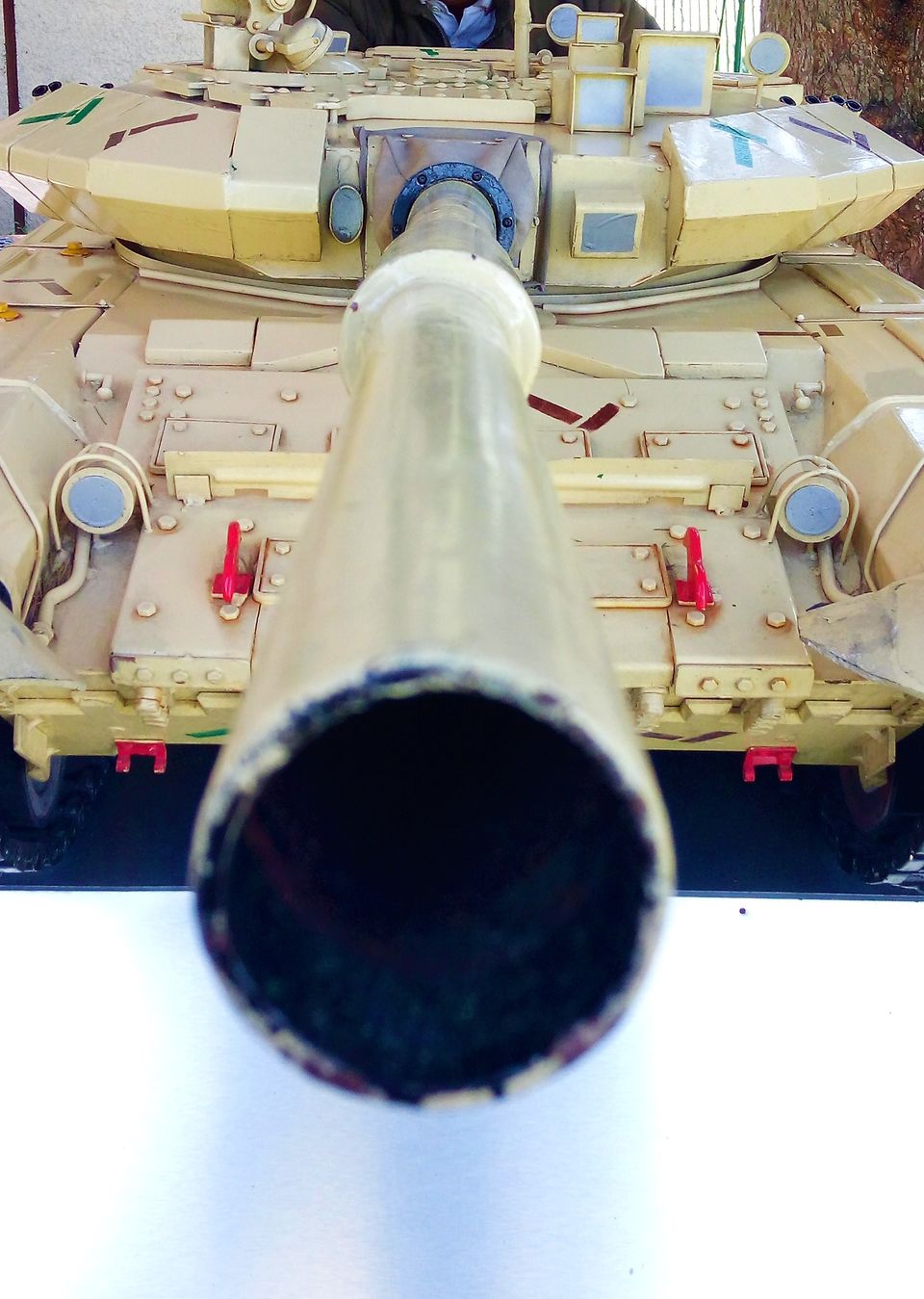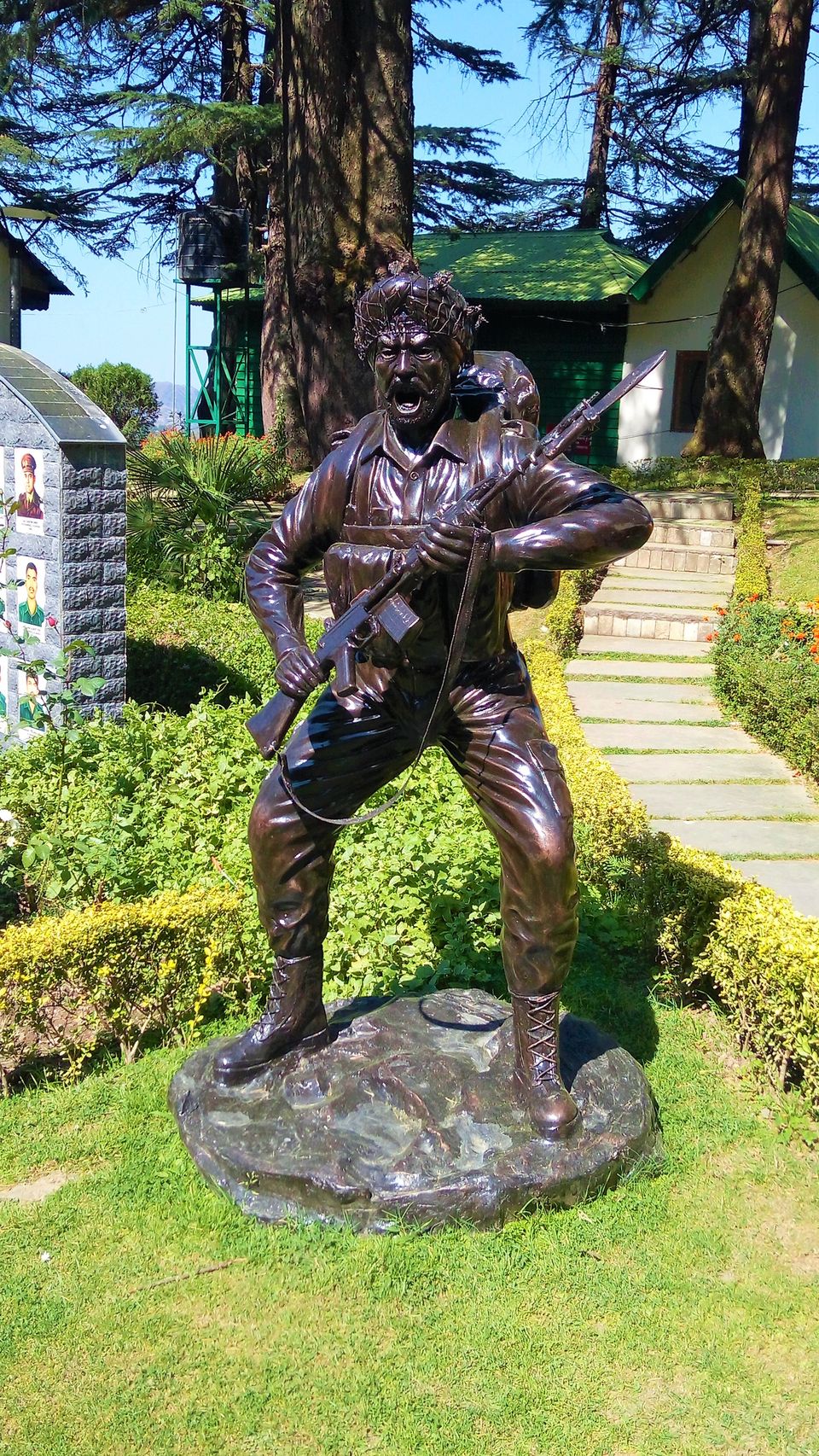 Viceregal Lodge: Standing majestically on the observatory hills of Shimla, was the most historically significant architectural structure of the region. No one would believe that it's a lodge. It was like a King's palace. Rocky paths amidst the green lawns lead us to the Lodge. By the time we reached there it was closed. So we just stood outside and admired it's beauty. After admiring it's architectural beauty for an hour we started our jaunt to Kufri.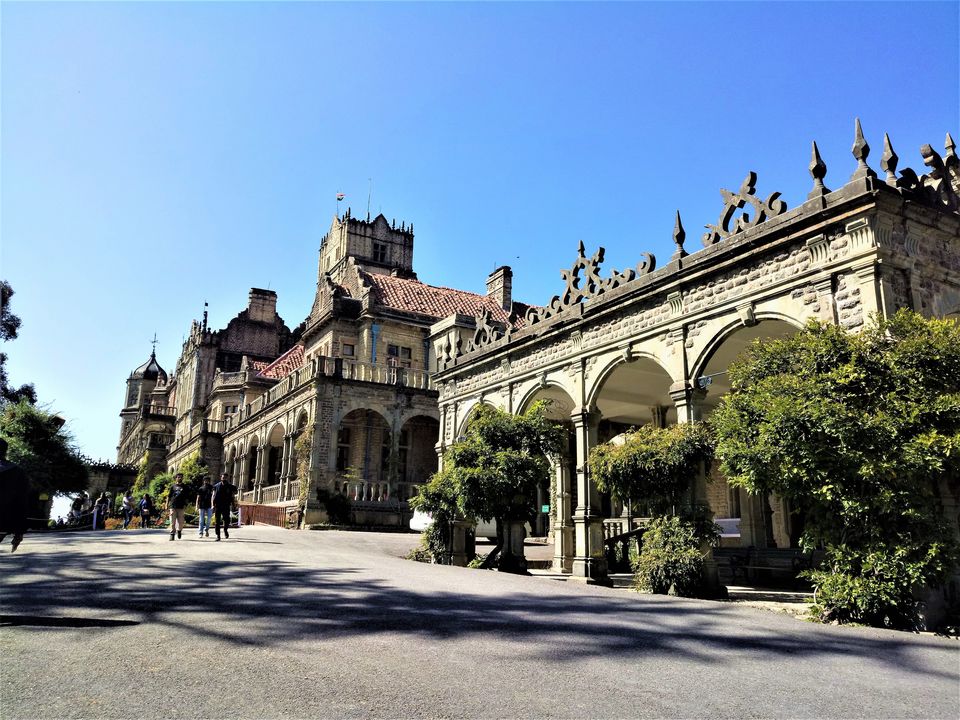 Kufri: It was a heaven for all nature lovers. From Horse riding to adventure activities it almost had everything. The entire route from Shimla to Kufri was splendid and we got to sight some splendid views. After a point, we had no roads and we have to reach the top hill only by horses. The horse ride was one of the unforgettable moments. The horses were racing one another and we were completely into it and enjoying to the core though it was a bit scary ride. On reaching the top I got amazed by its beauty. While we were moseying there we saw some apple trees in an estate. To have some adventure there I tried to steal some apples from the garden. Though the security was tight I somehow managed to get apples for everyone. Like Mowgli, we were roaming in the forests up there with apples in hands and no thoughts. With the same enthusiasm we came down the hills.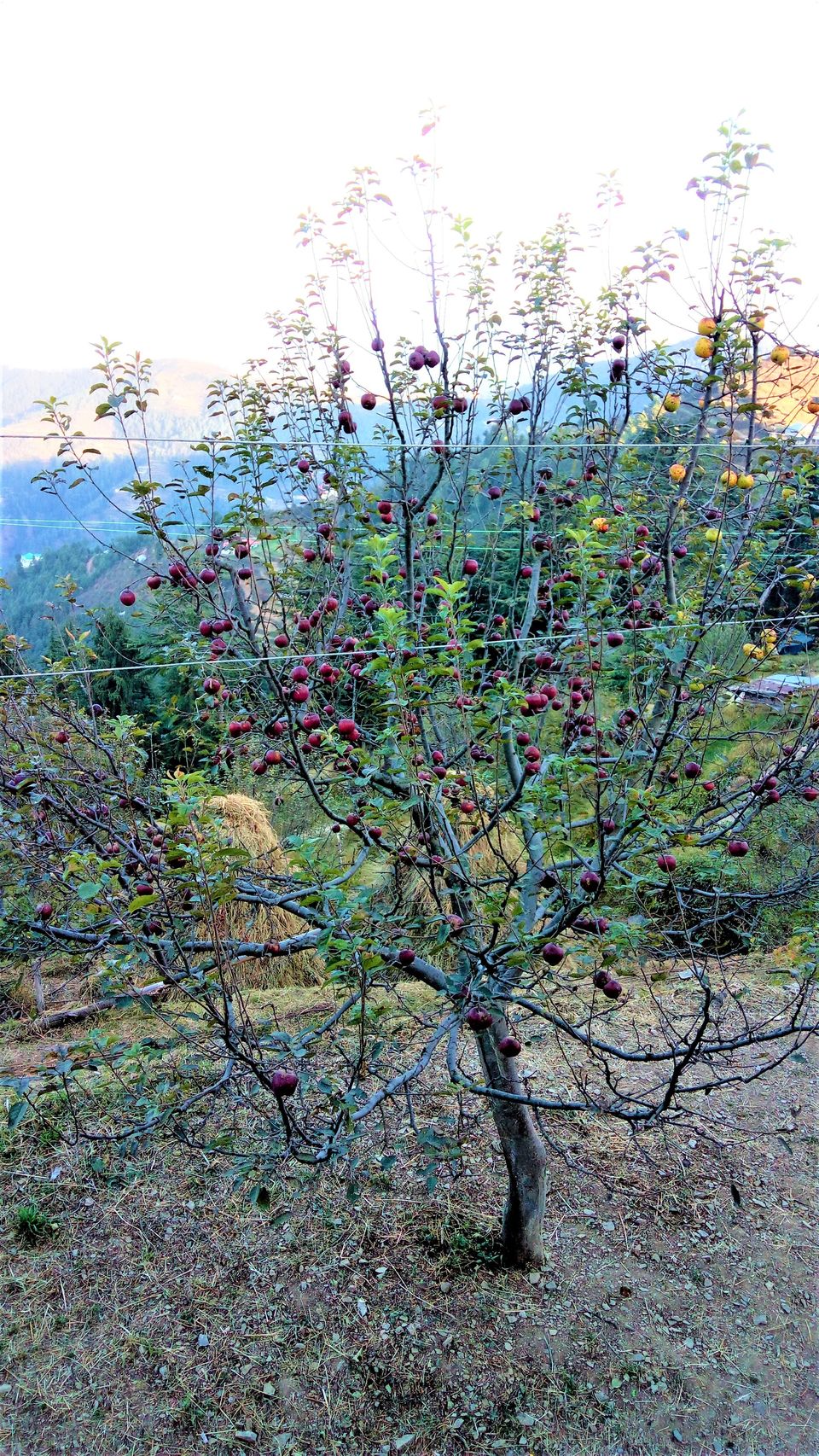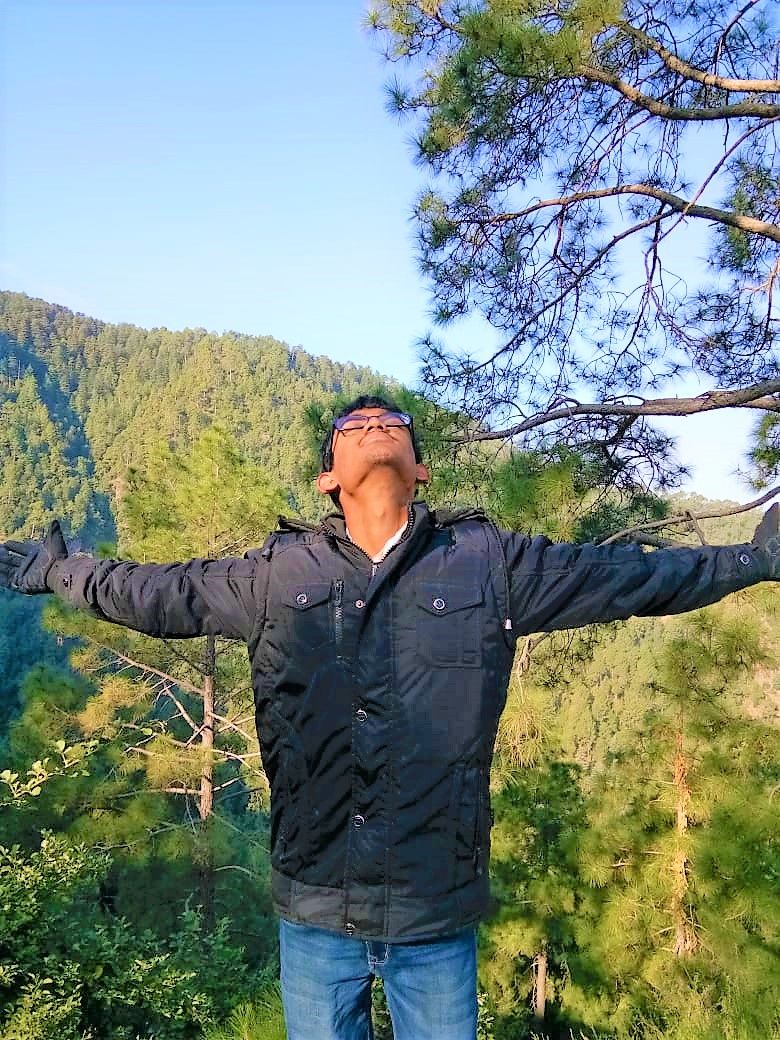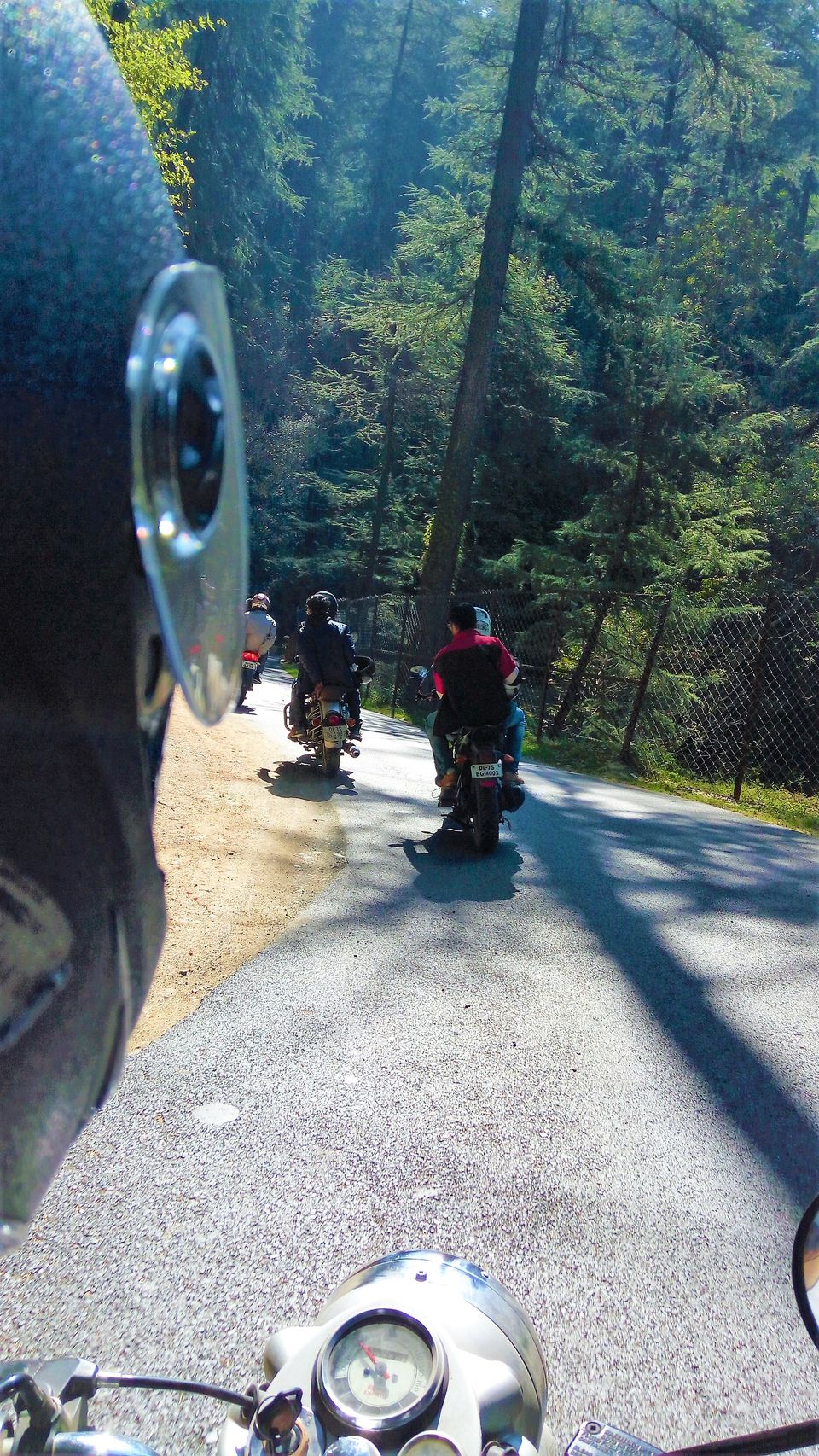 New Delhi: It was almost evening and the Sun was bleeding red and started hiding behind those blue-blooded clouds. We had our backpacks packed already and we started our journey. We all had to leave the place with no hearts. Though we are not in a mood to leave Shimla, the return journey was amazing that it made us forget us all about Shimla. A slow drive through the hills with all 5 bikes tailing each other, was a perfect show. As soon as we reached the downhills we saw a small roadside Dhabha and we went there to refresh ourselves. After having our dinner there we had a small nap there Under the stars on the cots over there. It was freezing cold out there and we haven't even removed our helmets. After an hour we again started our drive. It was a great challenge this time for us as we couldn't see anything on that foggy highway. Somehow we managed to reach Delhi by morning 6.00 am.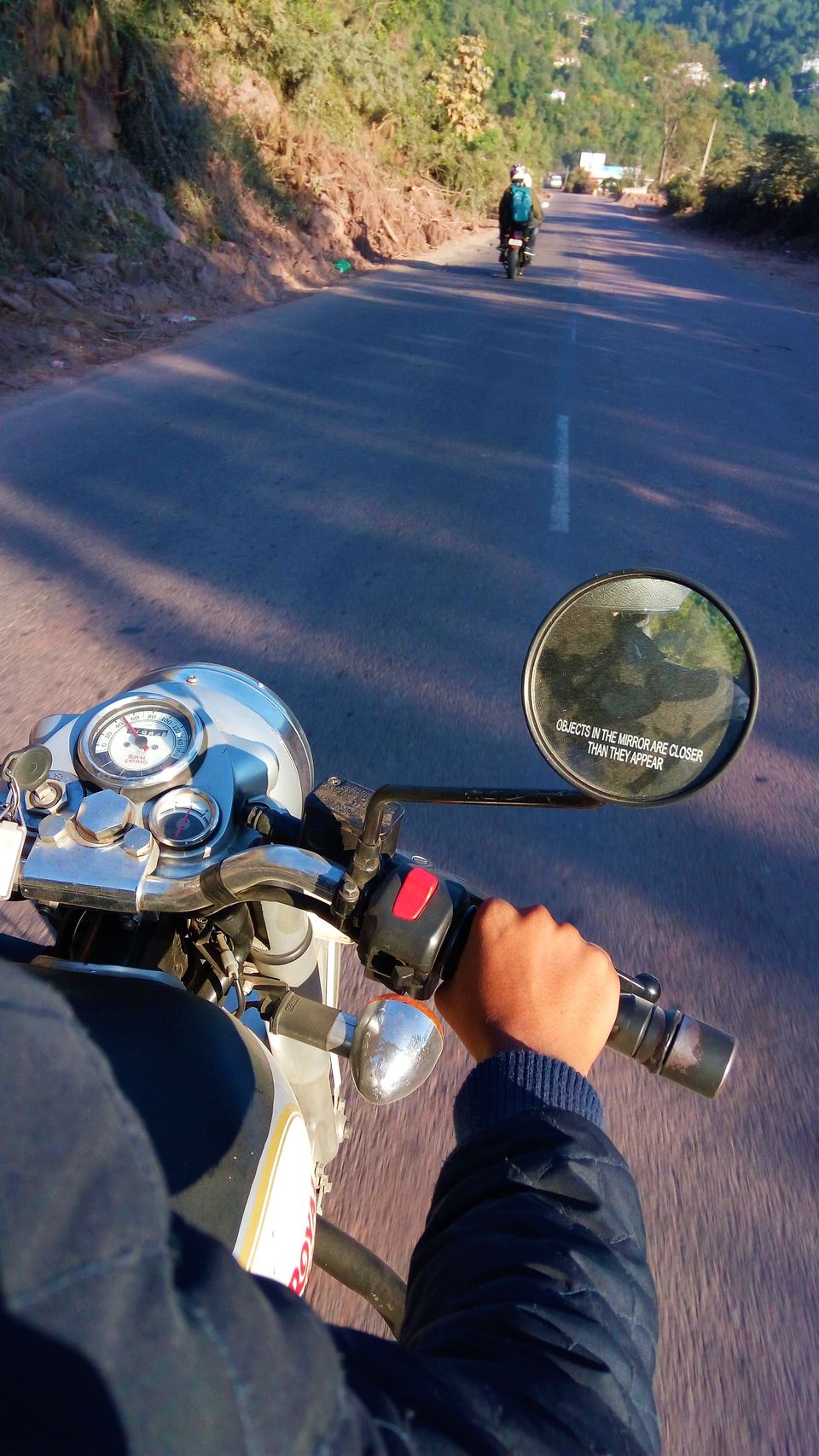 Not every trips are planned. But it's all our involvement which makes it organized and planned. As they all say difficult roads lead us to beautiful destination, it was the same experience to us. Travel more in your life , so that you have more stories to tell and not stuff to show off. Even now when I sit back and relax, the only thing which appears in my mind is all my travel memories. So don't waste your beautiful life by just collecting stuffs, go and explore this fragile earth. Go and get high on Mountains. Then you will never get low.
Thank you.
Signing off here,
Ragul P.G.