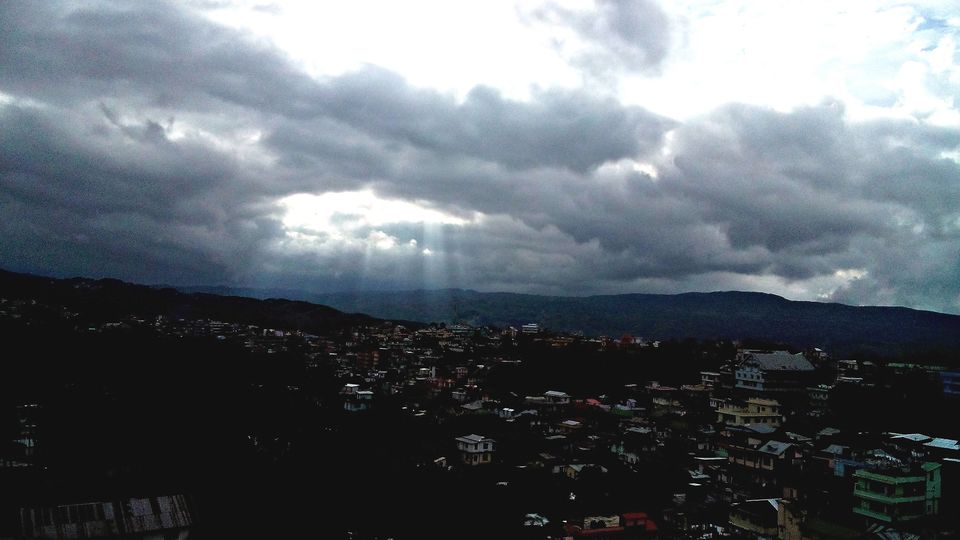 If you can spare three days to witness eternity and bliss, take a leap of faith and fly to the Scotland of the East, Shillong.
Local Sightseeing and exploring Shillong Market
Enjoy the hospitality at Quinton Enclave and de-stress the afternoon exploring local view points like Shillong View point, Don Bosco Center for Indigenous Culture and munching on some local food. Hop over to the market place to collect some souvenirs and woolen cardigans for your journey.
Mountain Sports at Mawkdok
Unleash your adrenaline for zip lining, zorbing, paragliding with Tea and Parathas for breakfast among the clouds at the Dympep Valley on your way to Cherrapunji. The state is correctly named as Megh Alaya - abode of clouds.
Wah Kaba Falls
The first sight of waterfall which is around 60 kms from Shillong is mostly covered in clouds. The journey and the clean state highway adds to the beauty of this place.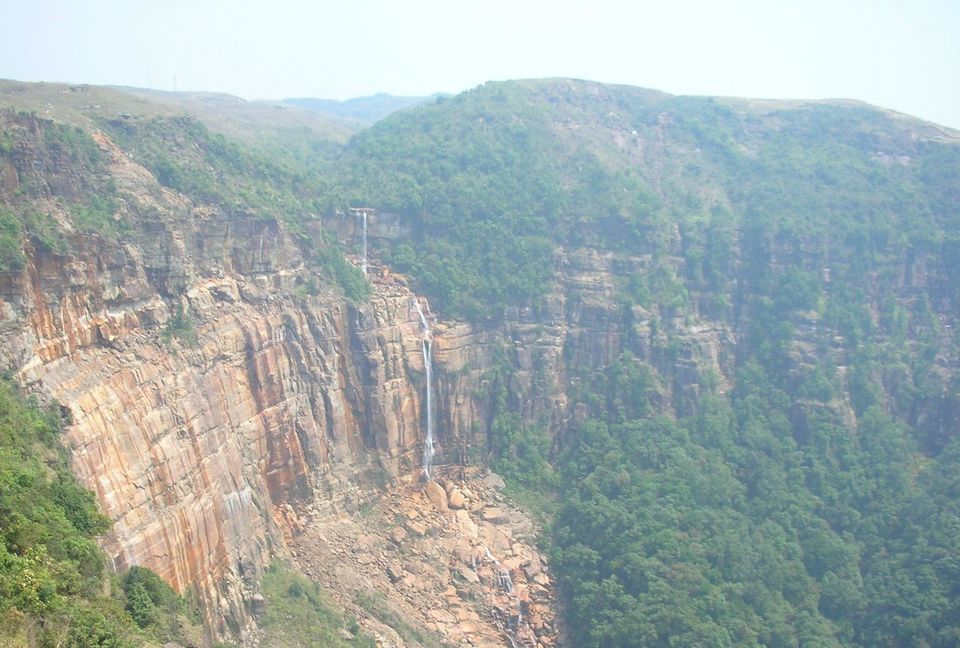 Noh Ka Likai Waterfalls
Named after a grief stricken mother Likai, this is the tallest plunge waterfall in India. One look and you won't take your eyes away from it.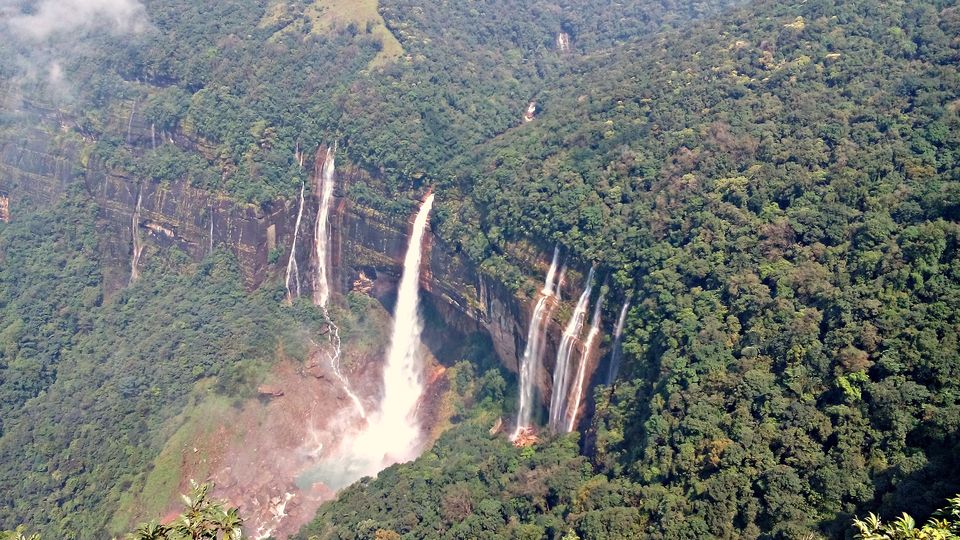 Nohsngithiang Falls
A seven segmented waterfall located within 5 kms of the Nohkalikai Falls, the view is mesmerizing in the rainy season when the entire cliff of the Khasi Hills is covered with its seven waterfalls.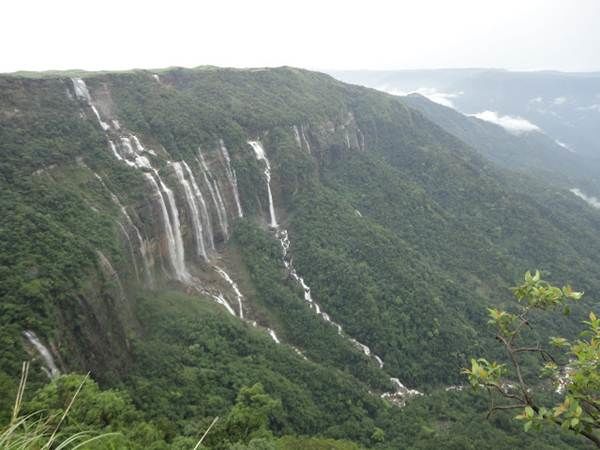 Mawsmai Caves
Almost 50 percentage of this cave is covered in water and only flash lights will be your companion through its journey. Dwindling paths, bleak lights and limestone rocks with water dripping slowly through the cracks add an exquisite enclosure to this place.
Living Roots Bridge
Near East Khasi Hills, this is a famous tourist spot because the roots of a tree merges with another one on the other side of the river, thus making it a bridge from the roots of the rubber trees. However, the whole idea is man made and the roots are made to grow laterally until they meet their counterpart from the other side. A delicate feast for the eyes of a traveler.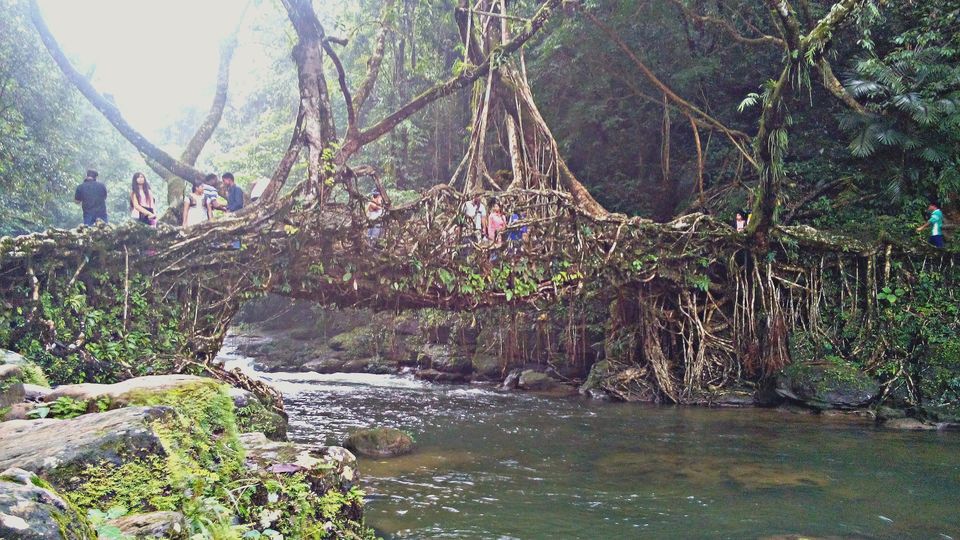 Umngot river
Near the Dawki village the famous Umngot River flows to ease transportation for its inhabitants. However for a wanderlust, the fact that the sea-bed is clearly visible in bright sunlight is enough to take a plunge and feel the ecstasy of traveling.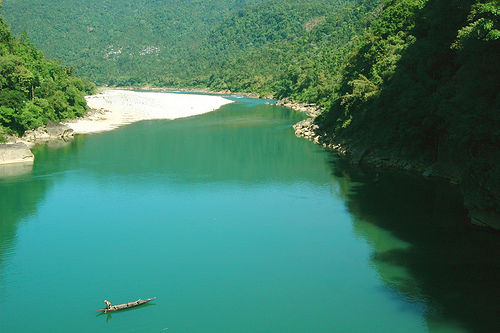 Elephant Falls
The three step waterfall is the last point in this journey. It is located in Shillong and can be easily accessible on your way back from any of the above mentioned view points. Since a rock (destroyed in a earthquake) resembled an elephant, the falls has been named after it.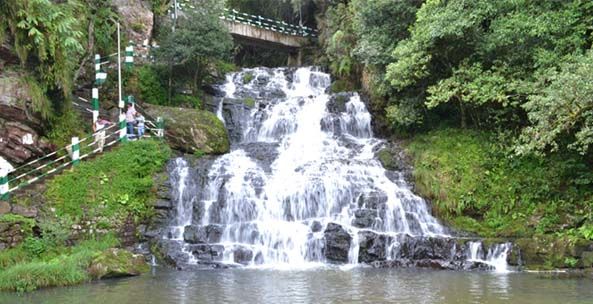 "It seems that each one of the seven states of the North-East has its own story. Incredible India!"