Trekking down to this place would be one of the most cherished experiences of my life. 7000 steps. 5 hrs. Dense forest on both side. And a double decker living root bridge. Counting each breath and each sweat drop. Each moment brain chanted "ab mujhse na ho payega" but an inner voice shouted , you workhard everyday to live a moment like this. To be here. To witness the untouched mother nature. To hear the springs , the birds cooing, to smell the earth and to feel the breeze at the deepest of the labyrinth.
Scene 1. Started at around 10.30 am in the morning , as we reached Nongriat , a boy named Lyn became our guide to took us on an sheer awesome adventure. He told us about every curve, every step and almost all the stories he knew about. Its a small village where the path is only about stairs and areca nuts, jackfruit and other wild trees on both sides. While my calf muscles ached at 6-7 on pain scale, my heart was racing more to be a part of the exhilarating escapade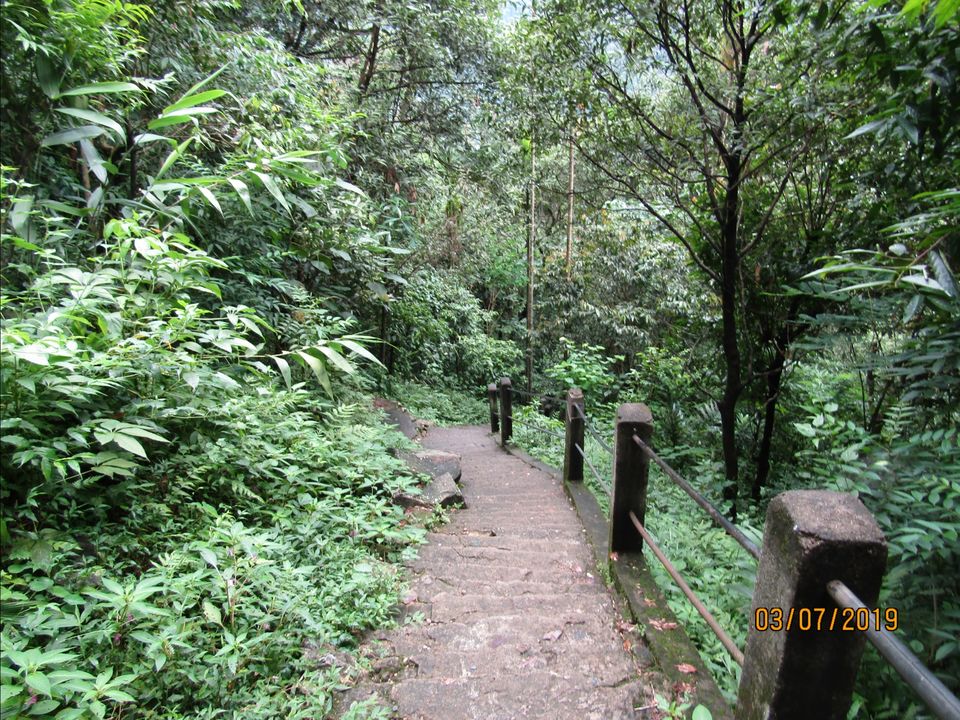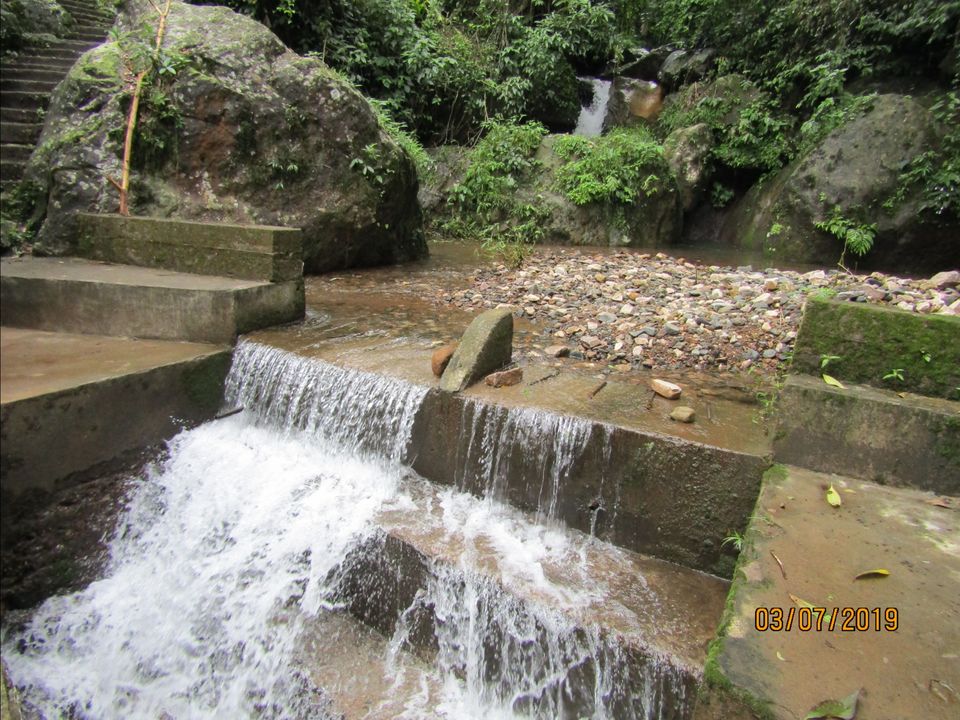 Scene 2. As we stopped over Tyrna , to catch few breaths we came across the first single root living bridge. Whoa !! What a thrill. Legs were shaking , hands were shivering terribly. Yet somehow gathered courage to walk a few steps on it. Crossing a number of small waterfalls and thin iron bridges that were quivering at intervals and also perspiring like rain-drenched, the forest became more dense but rejuvenating.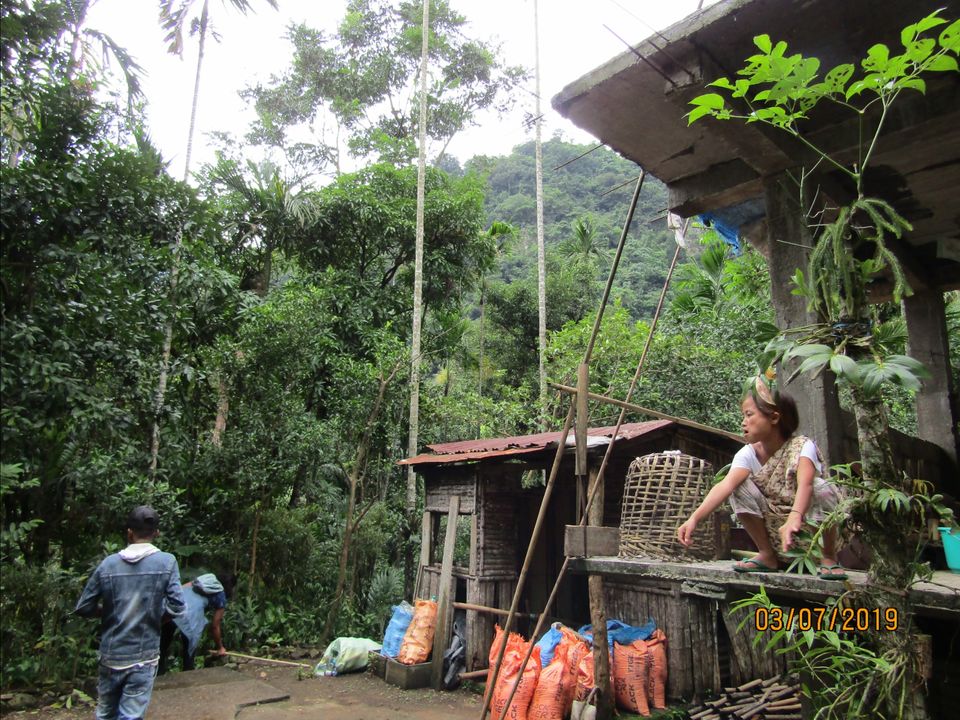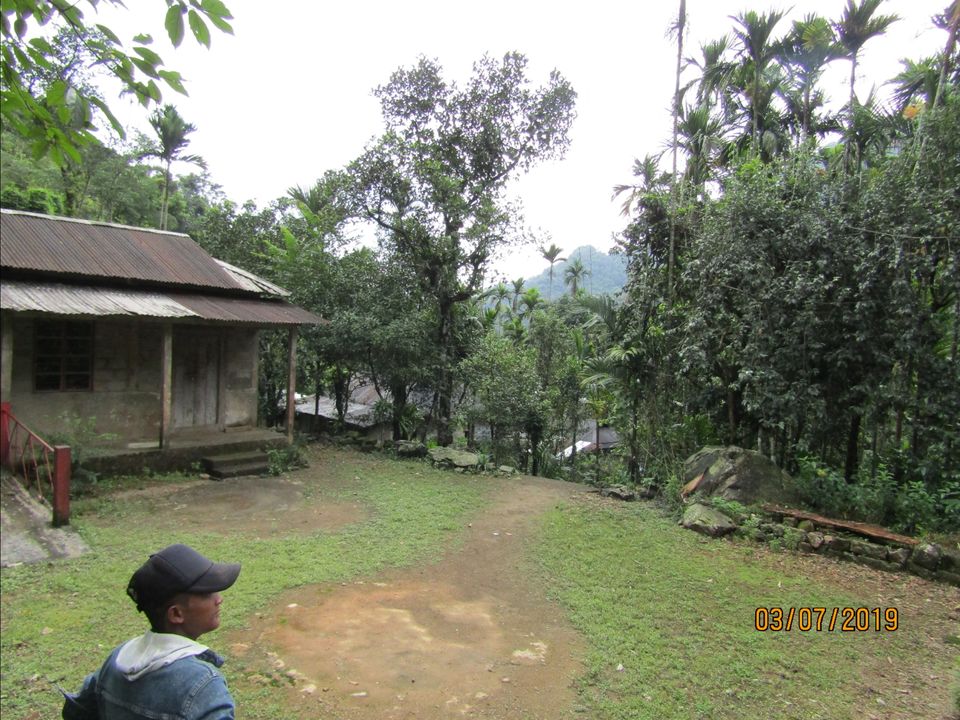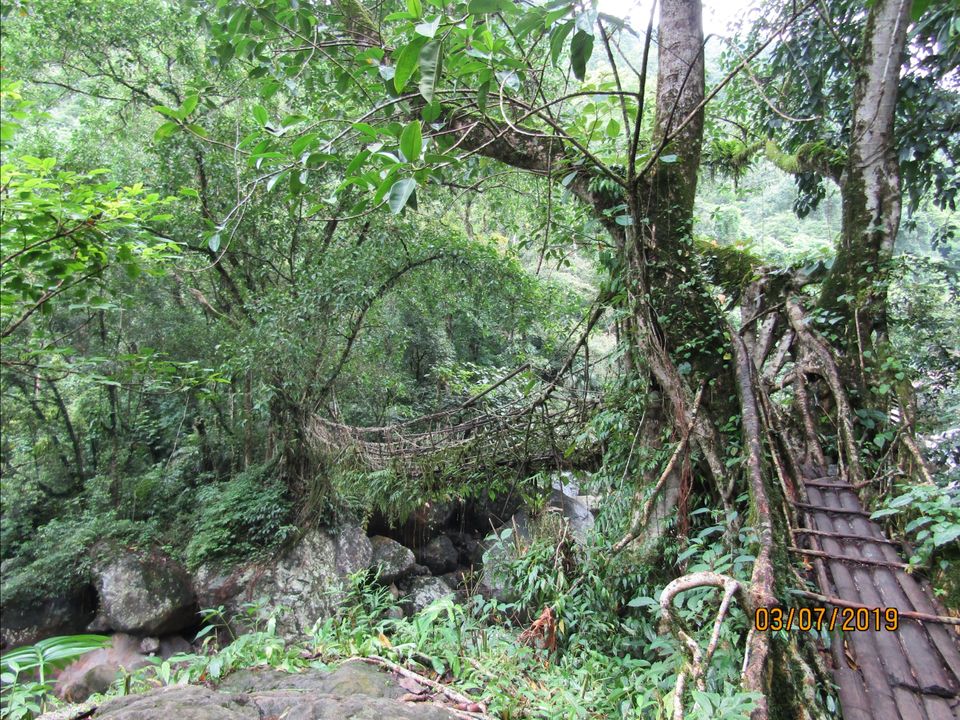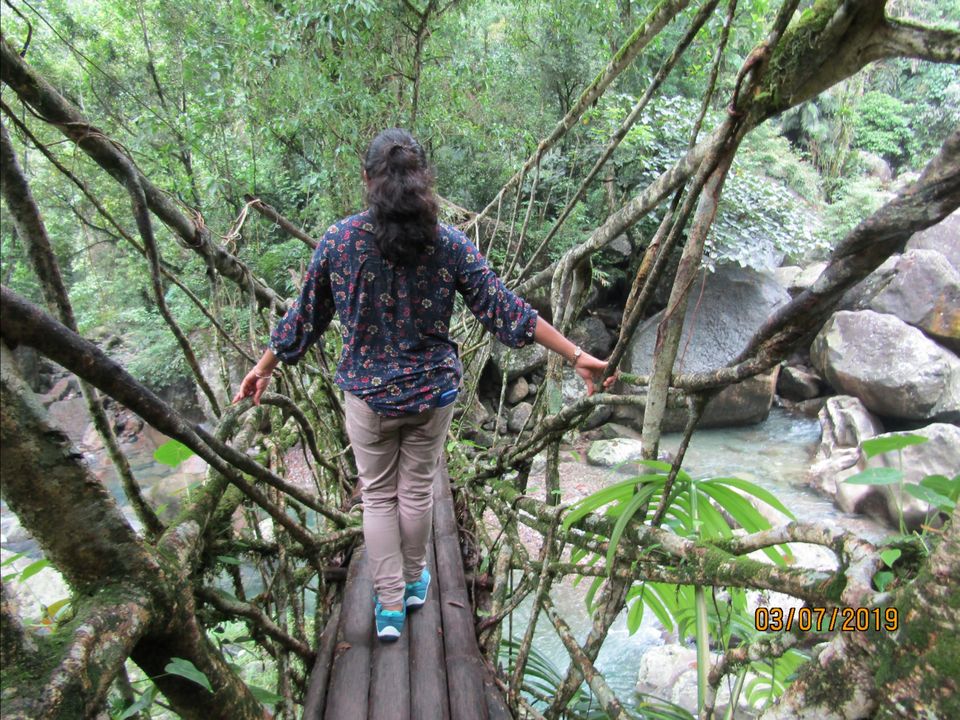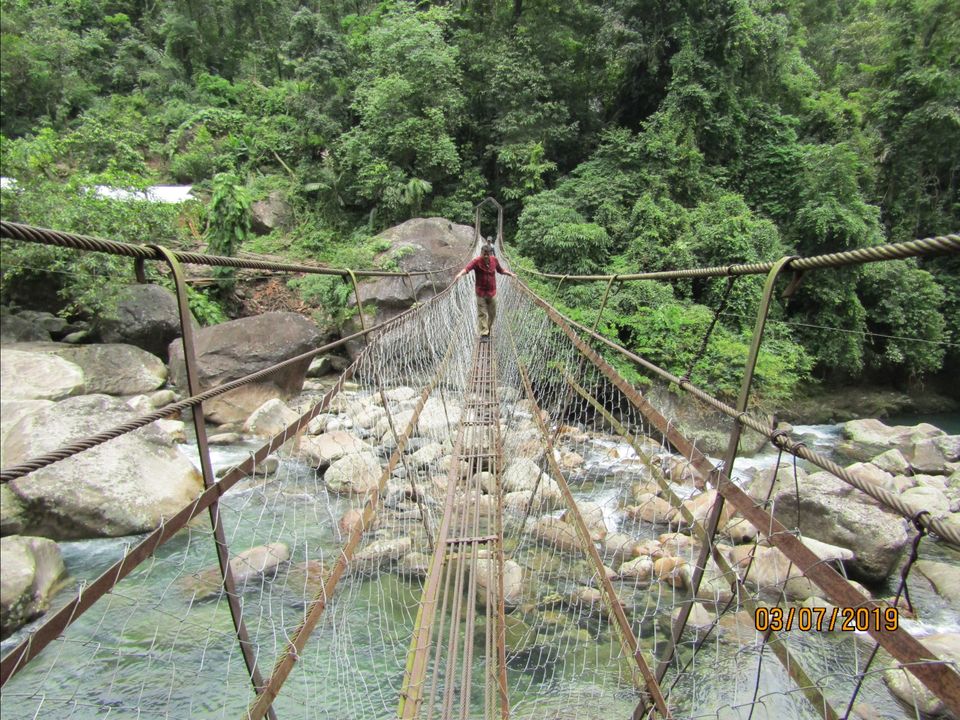 Scene 3. Finally. The double decker living root bridge was here. The roots of Rubber tree and Areca nut, patiently joined from one end to the other over 180 years by the Khasi people , as a solution to cross the river. Marvelling at the fact that its a complete wonder how the paths you walk on keeps breathing and how the spring facing just opposite adds some captivating flavor to it. Its one of the best ways to get rid of the monotony of life. I would always love coming back to these living roots , giving some insight into serenity that melts in my heart . For forever.