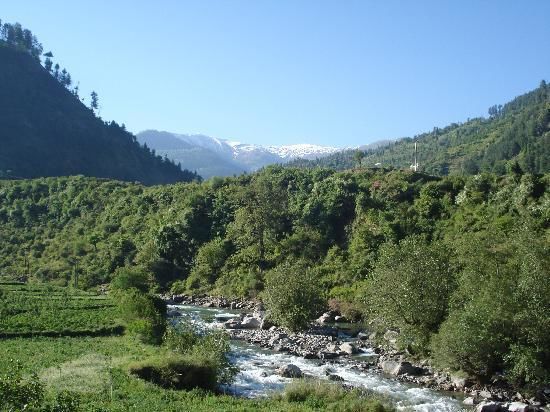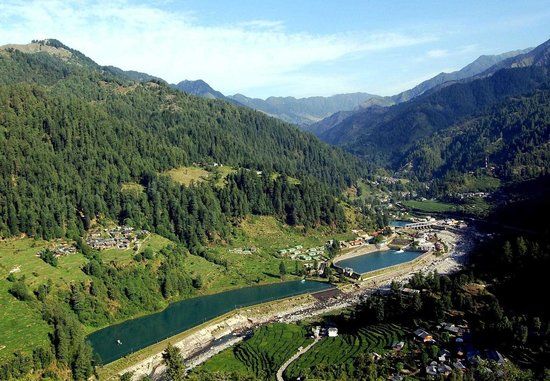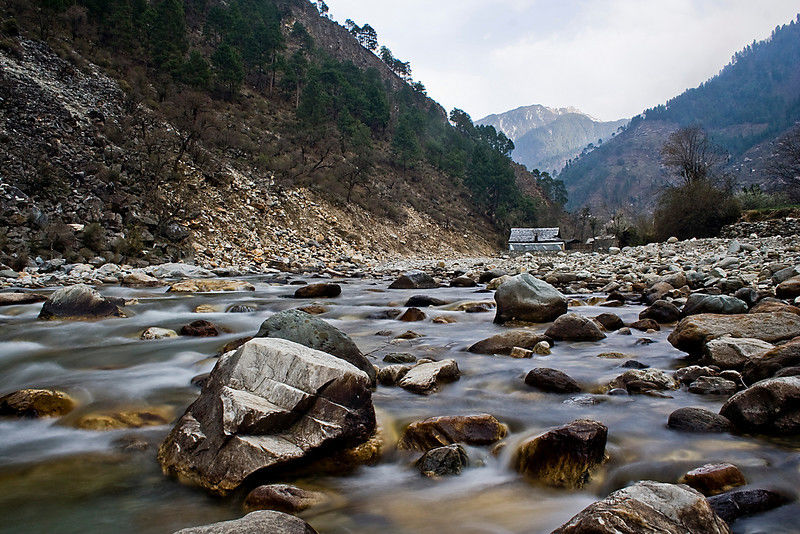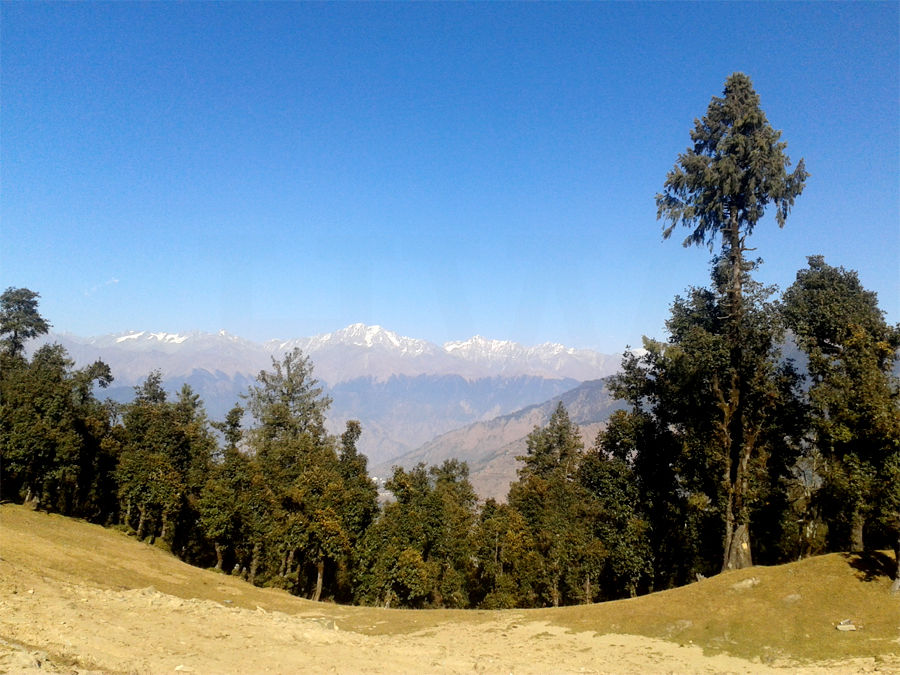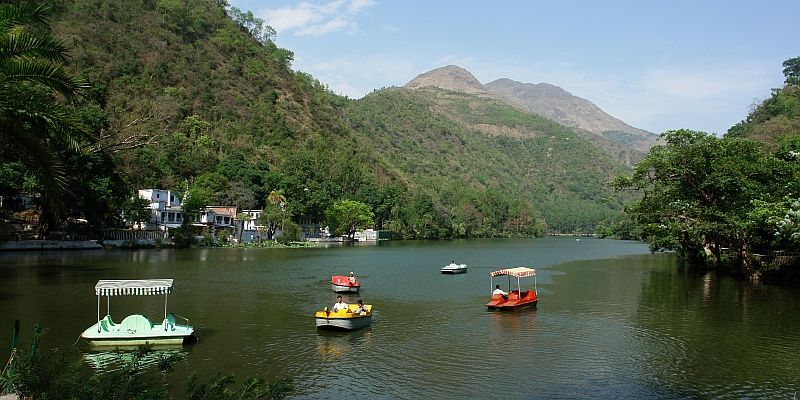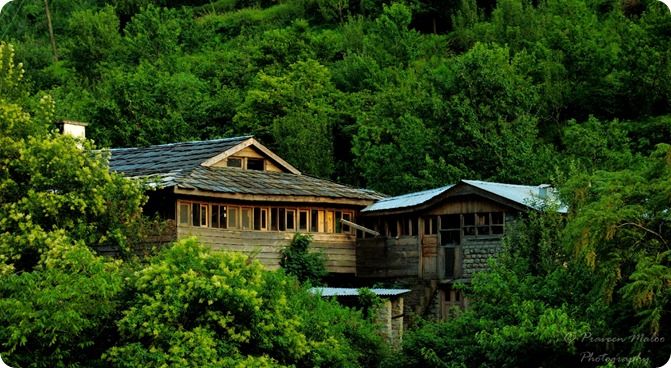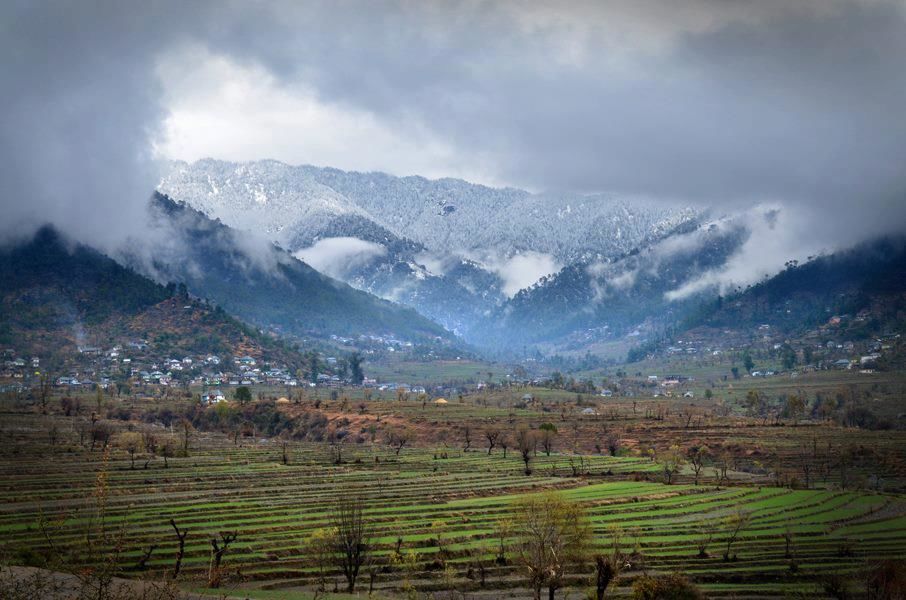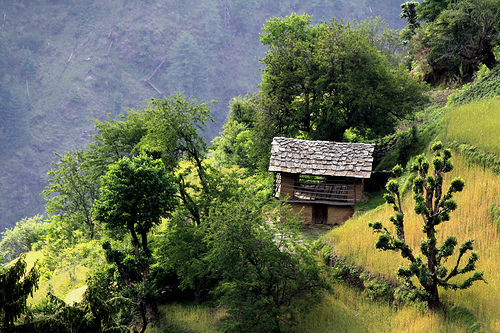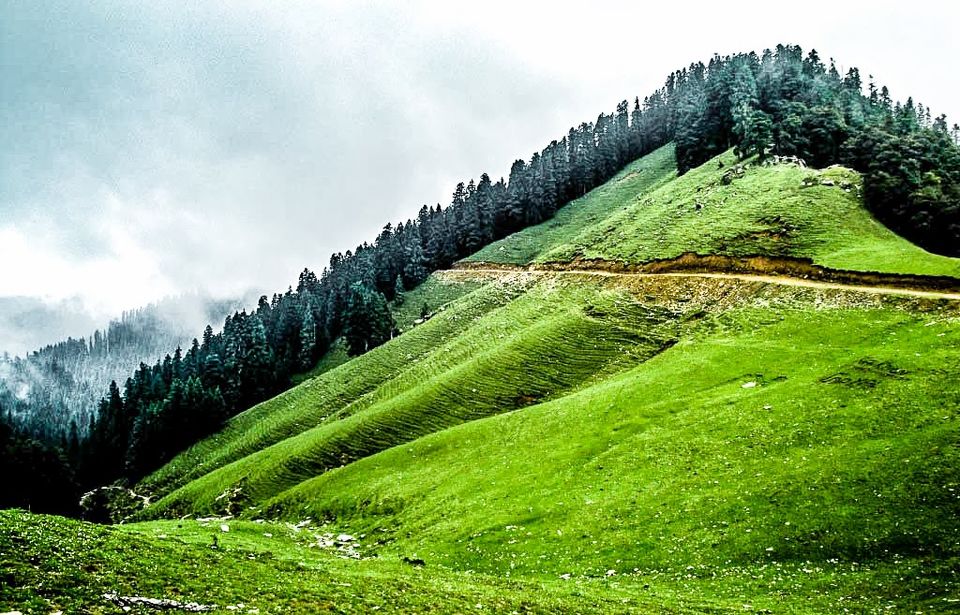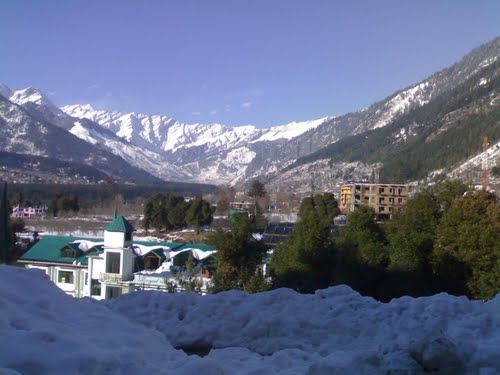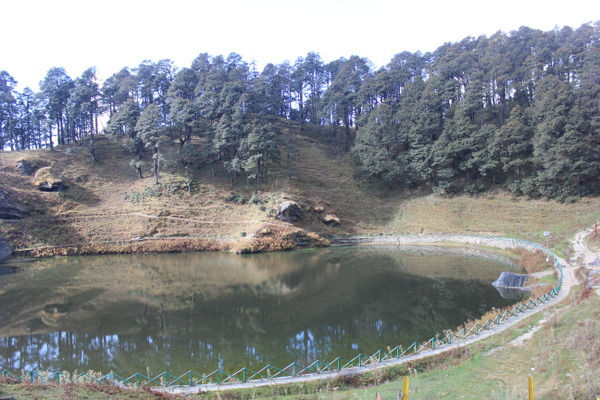 Have you already been to Himachal Pradesh once? If you are tired of the same tourists infested places, why not explore the rather untouched and unspoiled Himachal? There are so many places to visit in Himachal Pradesh that it is never possible to explore all of them if you are new to Himachal. Read the post to know about some of the untouched spots in Himachal Pradesh, Which is more like heaven on earth.
These offbeat places in the peaceful realm of the Himalayas is sure to give you the much needed break from the hustle and bustle city life and bring you closer to the nature and yourself. So, given here are 10 such wonderful offbeat destinations in Himachal Pradesh that you must visit on your next get away.
Pabbar Valley is one of the mesmerizing spots in Himachal Pradesh. This is much untouched location, isolated from the rush of the tourist crowds. You can enjoy amazing scenic views in this place. If you are a nature lover, then this is just an ideal place for you to visit. You can also relish hiking and walking. The forests and orchards can make you feel close to nature. You can also get to experience different activities such as fishing, trekking, camping, etc. Nowadays, paragliding and rafting is also gaining huge importance in Pabbar Valley. You must have heard about the popular names like Chansal, Karapather, Shelapani and Rohru pass, they all come under Pabbar Valley. So, before this destination becomes covered with the maddening rush of the tourists as well as high-end commercialization, it is suggested that you visit it in your next trip. There is no doubt, once you reach the destination, you will just love it.The closest airport is Shimla airport and Pabbar valley is connected by road to all cities of India.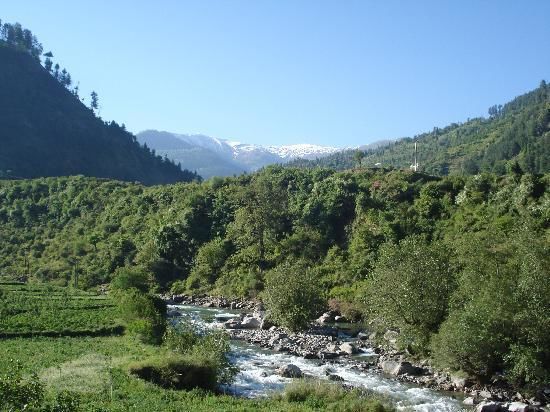 Barot is one of the most fascinating places in Mandi, Himachal Pradesh and worth visiting. This place has not yet become popular among the tourists. This awesome destination is blessed with thick deodar forests and amazing terraced fields. The Uhl River, located next to the Barot Village adds to the unique beauty of this place. So, if you are one among those, who love serenity and nature walks, then Barot village is the best choice. This spot is also a perfect option for backpackers or those who love to do angling. Rivers are full of trout fish, there is a government trout breeding center at Barot along with other private centers from where fish are released into the Uhl and there is a 30 km section of the river which is excellent for angling.So you can grab your fishing rod and start angling .Could be reached from Delhi Airport to Bhunter(Kullu) or Gaggal(Kangra) airport . From Airport you will need to reach at Mandi Town first and buses are frequently available till Main Mandi Bus Station. You can hire your private vechile as well to reach at Barot.The road to Barot branches off at Jogindernagar-Mandi high-ways and from Jogindernagar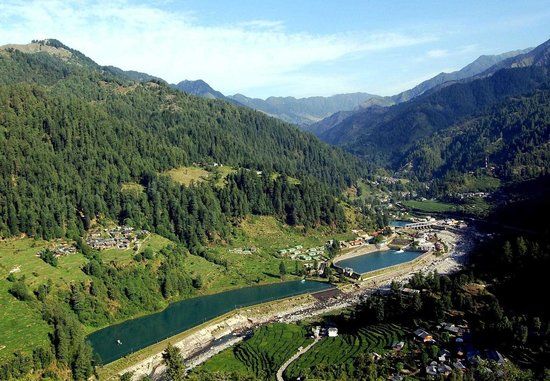 If you wish to enjoy the nature in its truest and purest form, then you must visit the Tirthan Valley. This destination is located in the lap of nature, surrounded by the Great Himalayan National Park. River crossing in the Tirthan Valley is an adventure sport for people who are looking for some relaxation in the quiet valley. A person is tied to a safety harness and slides from one point to the other, with the turbulent river Tirthan gushing underneath. The icy cold spray of the river while taking on the spot, sure is a motivating factor for enthusiasts.This mesmerizing valley is located just beside the Tirthan River and the best place to rejuvenate and relax in the lap of nature. Visiting this valley during the season of spring can make your vacation more exciting. Although one can visit this place at any time of the year, but during the spring season the beauty of this valley reaches a completely different height. The awesome views of the blooming colorful flowers magnify the beauty of the Tirthan Valley to a greater magnitude.Could be reached from Delhi Airport to Bhunter(Kullu). By road travel to Tirthan Valley, one can take bus till Aut (kullu) which is just 26 kms from Aut. Cabs are easily available from there on till the town.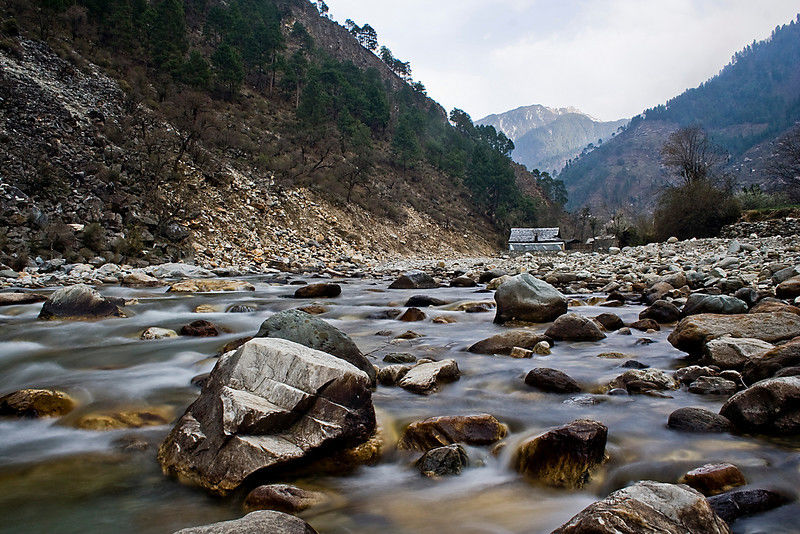 This Sanctuary is located near Rampur Bushahr, in Shimla District, Himachal Pradesh. Daranghati, located above the Daran Village is known for being one of the unexplored and remotest passes in the lap of Himachal Pradesh. This destination is well-known for its wildlife sanctuary. Himalayan Black Bear, Brown Bear, Himalayan Palm Civet, Barking Deer, Musk Deer, Flying Fox, Goral, Indian Hare, Stripped Hyena, Himalayan Ibex, Leopard, Himalayan yellow throated Marten, Serow, Blue Sheep, Common giant flying Squirrel and Himalayan Weasel are the animals that are found over here.There is a network of bridle paths and inspection paths in the sanctuary. Visitors are advised to seek assistance from the forest staff posted at Dofda and Sarahan. The area is ideal for those who love to trek along mountain heights. Its mesmerizing beauty can leave you astonished. If you wish to feel the nature in its purest form, then Daranghati is the ideal destination.The Jubbarhatti airport is 23-km from Shimla and 150 kilometers from Rampur. All major domestic airlines cater their services from here to Shimla. One can catch direct flights from Delhi.Roads connect this capital city of Himachal with other places in the state as well as other major towns and cities. There is regular bus service from Delhi and Chandigarh as well as ordinary, semi deluxe, deluxe and AC coaches for Shimla are available too. Rampur is at a distance of around 132 km from Shimla. A fine network of roads connects Shimla to all major cities in India.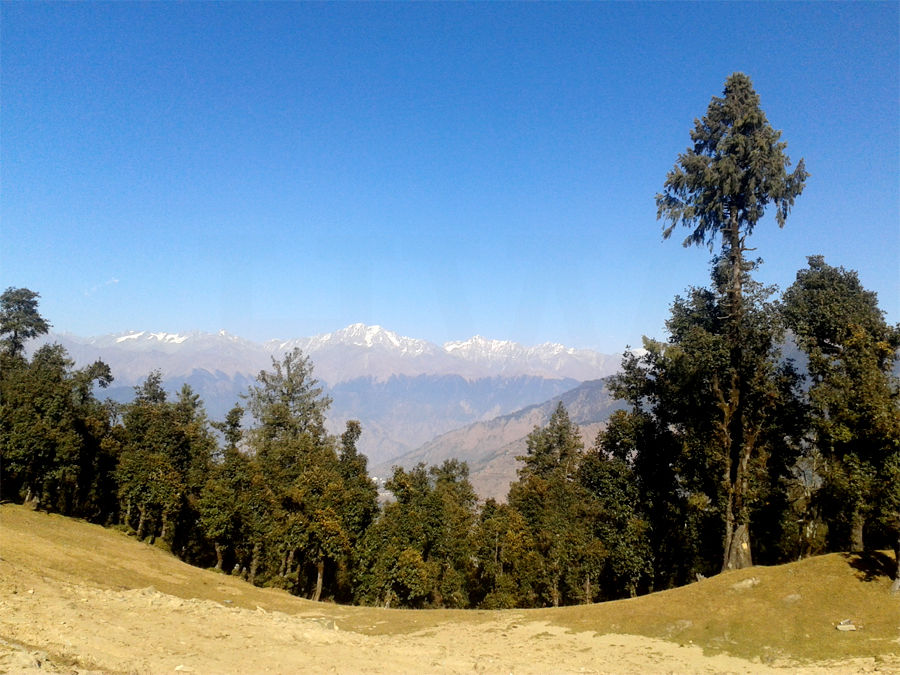 Renuka is the most important place of religious and tourist interest in Sirmour District.The area has breathtaking architectural sites which shows the delicate carving of the artists. The Renuka Lake is another mirror like lake that reflects the image of God in its beauty. It is nearly 40 km. away from Nahan and is well linked with motorable metalled road. This place has a famous lake. Boating in Renuka lake is main attraction for the tourists visiting Renuka. This sacred oval shaped lake has a circumference of 2.4 km. Close-by lies the Parshu Ram Lake which vaguely resemble a human figure. It is believed that Parshu Rama's mother consecrated into water out of which this lake was formed. Towards the end of the lake are towering palm trees which offer ideal picnic spots during day time.Distance from Delhi: 365 Kilometers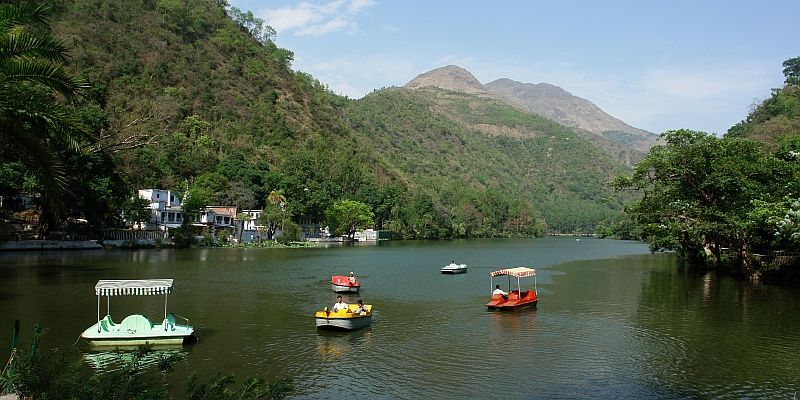 Nestled beautifully in the lap of Himalayas, Gushaini is one of the most beautiful and enchanting tourist destinations in northern India which is located in the state of Himachal Pradesh. It is an amazing scenic place of natural beauty and is located in the Kullu district. Gushaini is inexplicably famous place for trout fishing. It also offers various adventurous activities like trekking, rock climbing, white water rafting and fishing etc.There are many small streams and waterfalls which can be best explored by a traveller along the way. It makes the drive more interesting and cheerful. Gushaini Travel Guide is full of references to the mesmerizing sceneries and tranquil spots. The most popular tourism spot of Gushaini is "The Great Himalayan National Park", which was set up in year 1984 and is located just 20 Kms from Gushaini. Spread in an area of 1,171 square Kms, this park is a dwelling to 30 species of mammalian and around 300 species of birds.Gada Gushaini is a very small but spectacular village in Banjar Tehsil which can leave you ogling. The beauty of crystal clear water with pebbles hindering their ways sounds like wind chaps to the ears.Distance from Delhi: 460 Kilometers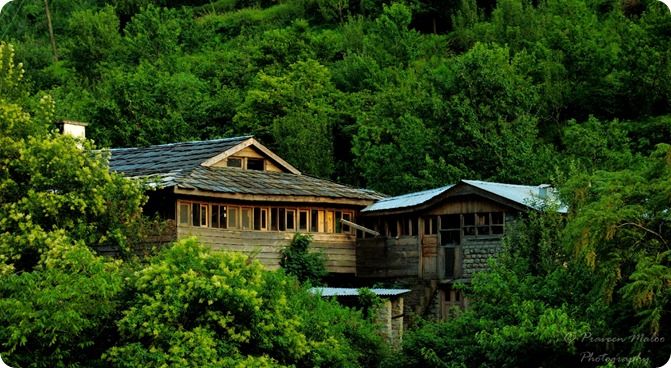 Karsog in the subdivision of Mandi is a small town bordering Shimla. The place can be easily reached from Shimla by road and taking a stop over at Tattapani can calm a long journey.Karsog valley has a splendid view which is located in the middle of orchards of apples and surrounded by deodars and pines trees.Karsog with its speechless beauty and serene looks like the home of gods. The apple and peach orchards that surround the entire valley makes the whole landscape look very charismatic. The town is also one of the most picturesque locations of Himachal. Temples like Mahaleshwara Mahadev, Kamaksha Mata, Churag, and Mahunag make an interesting outing to the place but the most visited and talked out attraction around Karsog is the village of Chindi, which has tourists across the country and throughout the year. The best time to come here is between April and July as summers here are mostly mild and winters have sunny afternoons with colder nights. People come here to relax and be away from the hustle and bustle of fast paced cities. Chindi not only has peaceful ambience but also is truly a nature lover's treat.Distance from Delhi: 472 Kilometers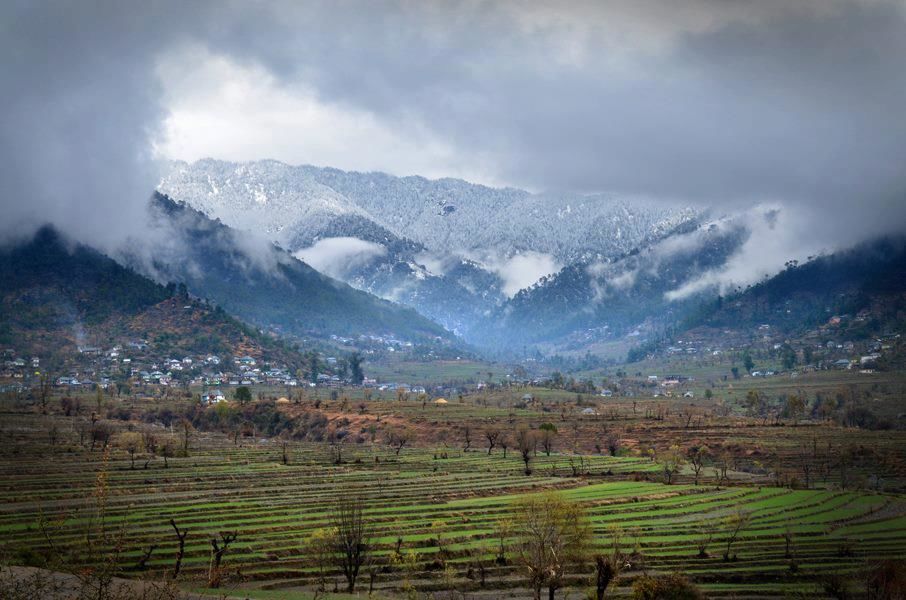 Located in Seraj valley, Shoja is a breathtakingly beautiful place. The mornings in Shoja are particularly invigorating. One can just stroll around, walk up to the meadows or perhaps take the pathway into the jungle. Nature lovers can enjoy thick wooded hill slopes starting from bottom as far down or up or sideways or deep as one can look. From Sojha, one can drive up to Jalori Pass. The metal road from Jalori pass leads down to Sainj and Shimla. The place abounds in hypnotic ambience. The lake is small but in a beautiful location. Cradled by rolling- meadows on all sides, high up in the mountains, it is an idyllic location for a private cottage. A small quaint little dhaba is run at the lake that can offer hot food and roof overhead for overnight campers.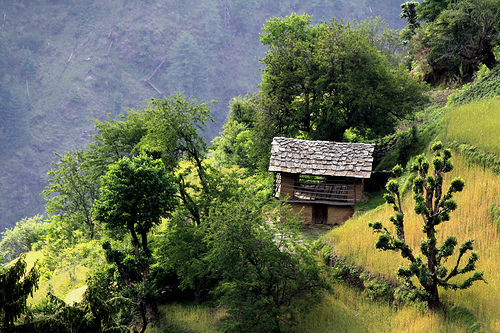 The picturesque Janjehli is situated at an elevation of 2150 Mtr. A lush green valley with agricultural fields in gentle slopes, apple orchards, hills covered with pine and deodar trees and a small river having crystal clear water moving like a snake through various criss-crossed hills Janjehli alongwith adjoining Keolidhar, Bagsaid valleys are a gift of nature to this district. Janjehli is loved by trekker and nature lover alike. The valley adorned by snow during winters, is no less than heaven on the earth. The art lovers must have glimpses of traditional wood carving and metal work. Visit to Janjehli is not complete without having blessing of Shikari Mata. How to Reach:Mandi - Pandoh, Bada Kanda Janjehli 76 Kms andSunder Nagar Dadaur-Chailchowk-Janjehli 80 Kms.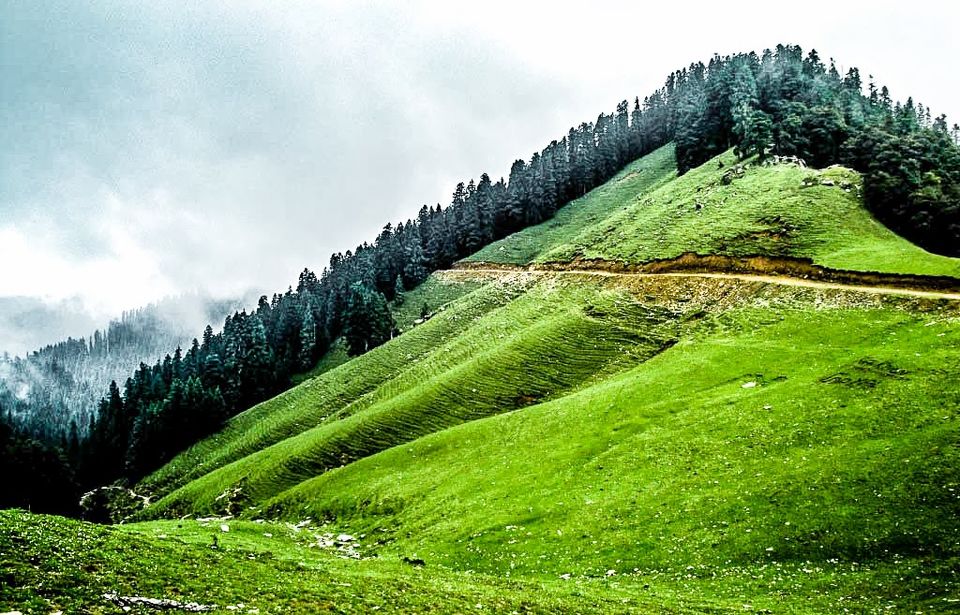 Prini is a rapidly developing village opposite of Manali town. Beautiful small village with wide open view of mountains, many hotel & resorts are there. Very shortly it will be called NEW MANALI.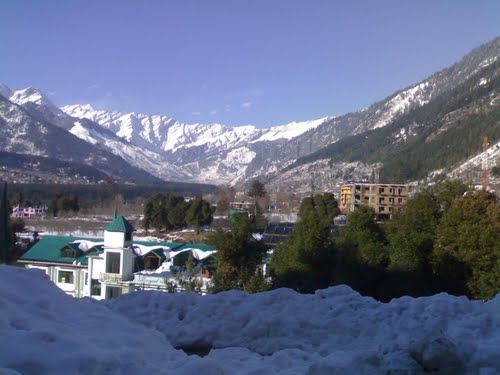 Undoubtedly one of the best trekking trails, Jalori Jot is blessed with nature's best. One can stay up at Shoja and drive down to Jalori Jot to continue on hike to the popular Sareyol. Serloskar Lake, another major attraction of the village is located about 5 kms from Jalori Pass. The lake has clear water which remains so despite of several leaves falling in to it.The place is better known for its temple devoted to Goddess Budhi Nagin. It is believed that the Goddess has hundred sons and acts as a guardian of the place. The walk to the lake is equally enchanting from Jalori pass, with thick cover of oak treesAlmost 80 Kms. from Kullu, Jalori Pass is a stunning place for trekking and appreciating nature at an altitude of 3120 m above the sea level. Pack your bag, gear up your shoes to enjoy the stunning view of the great Himalayas with Dhauladhar stretched in a line peaking from far behind.The view gets all the more captivating with slopes sprawling with rhododendron bushes shining in the hue of pink and purple. A surprise awaits here for you from the months of December to late March in form of snow.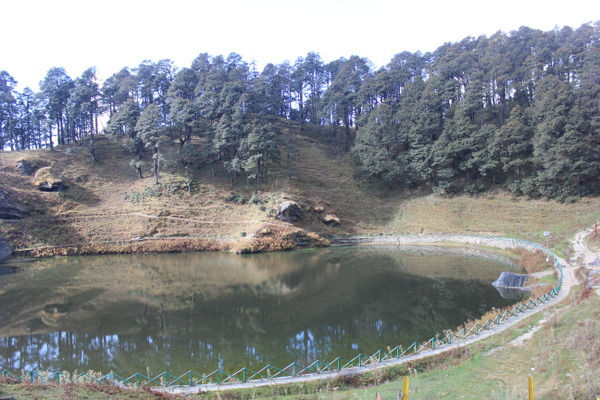 Frequent searches leading to this page:-
unexplored places in himachal, offbeat places in himachal pradesh,unexplored places near shimla, explore himachal pradesh