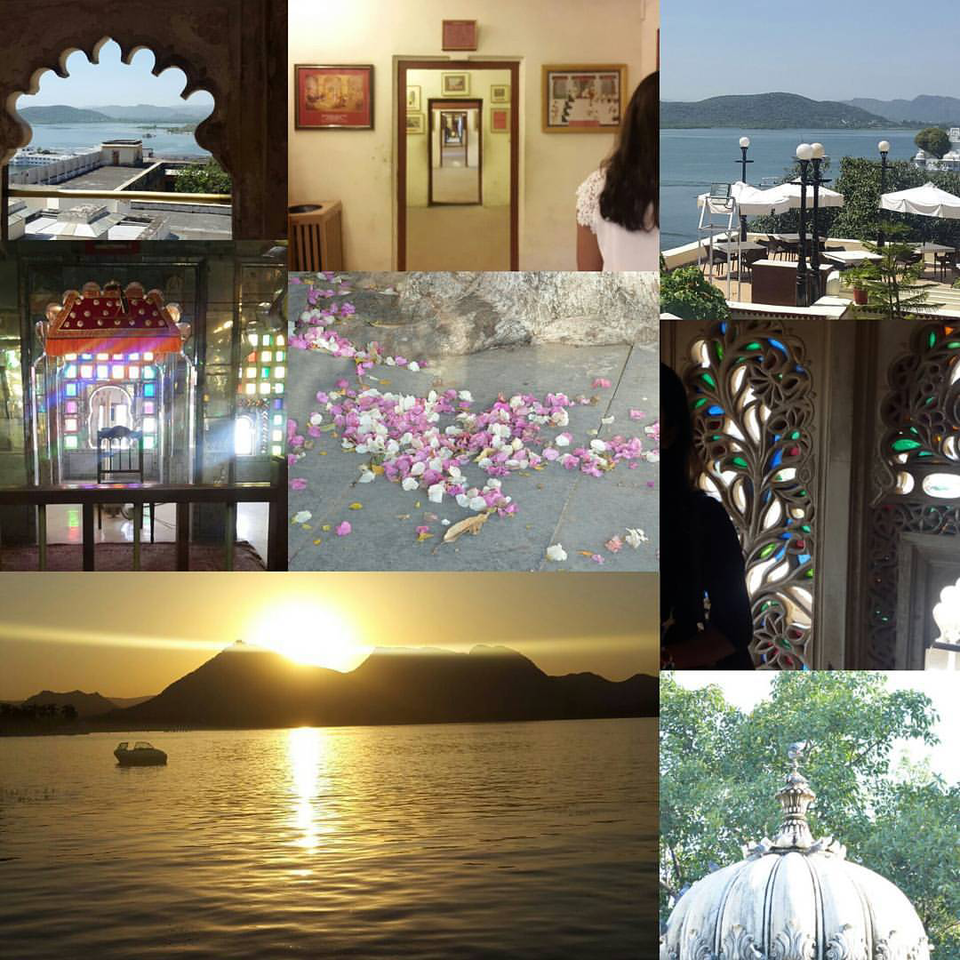 My trip to Udaipur was one of the most beautiful & an unforgettable one. From its royal & historical forts and palaces, to those pretty lakes and that undying charm which it's night life has, peaceful & beautiful. The illuminated city, reflected by the lakes during the night makes it look even more beautiful and breathtaking. After a long tiring day, planning your dinner somewhere by the lakeside, in open or on the rooftop, under the sky full of stars & the breeze which is pleasent enough is really refreshing and an excellent treat after travelling & exploring the place all day long. When it comes to food, the authentic rajasthani food is worth trying, especially 'Daal baati' which Im not too fond of, but just loved it when I had it there. The 'mirchi pakoda' which is one of the most popular street food of rajasthan was a must try! I could not find the same taste anywhere else. A famous rajasthani non-vegetarian dish 'laal maans', which is served in most of the good resturants is worth trying for non-veg lovers! Almost every dish which is served there is full of spices and is cooked in a lot of oil.
The various other attractions of the city which we enjoyed were- Haldi Ghati , Maharana Pratap museum & srinathji (temple) which were few kilometers away from the city. The boating at Fateh sagar lake (Speed-boating was fun!), as well as the sunset was mesmerising.
If you plan to visit the market, you would require almost a day. You will find many places there to shop. as well as variety of things to buy, from clothes to accessories, bedsheets, gift items etc.
So people, if you have not been there yet, you will be missing out something which you really shouldn't! So this vacation, give this charming city a try! I'm sure it is worth it.