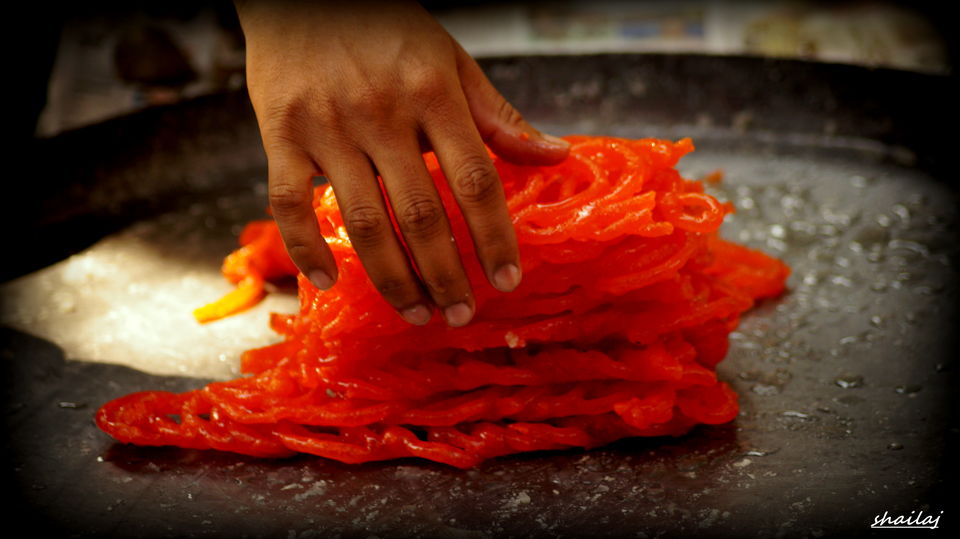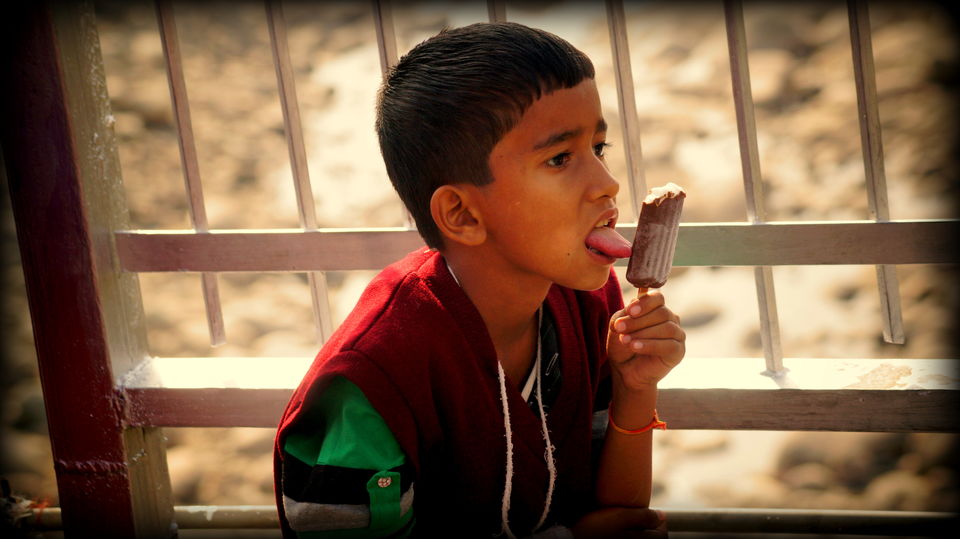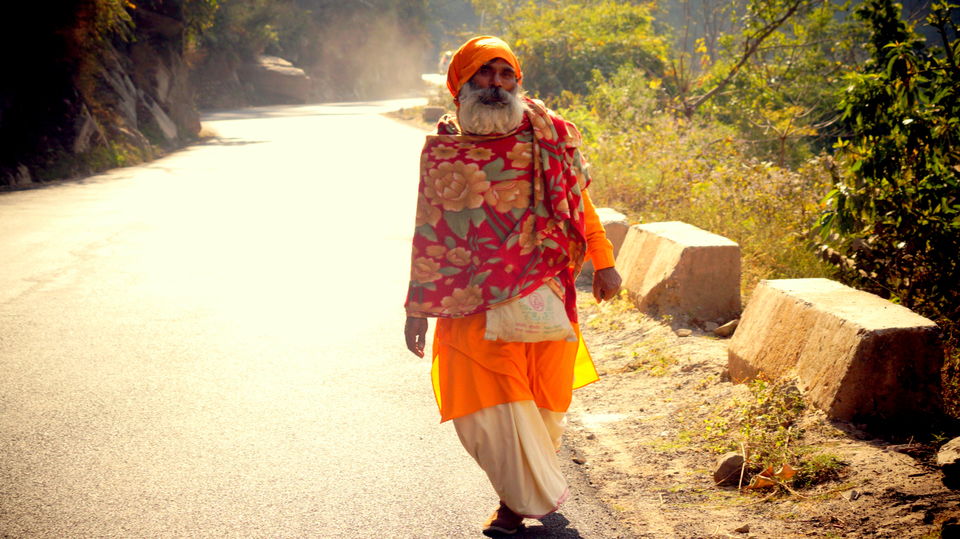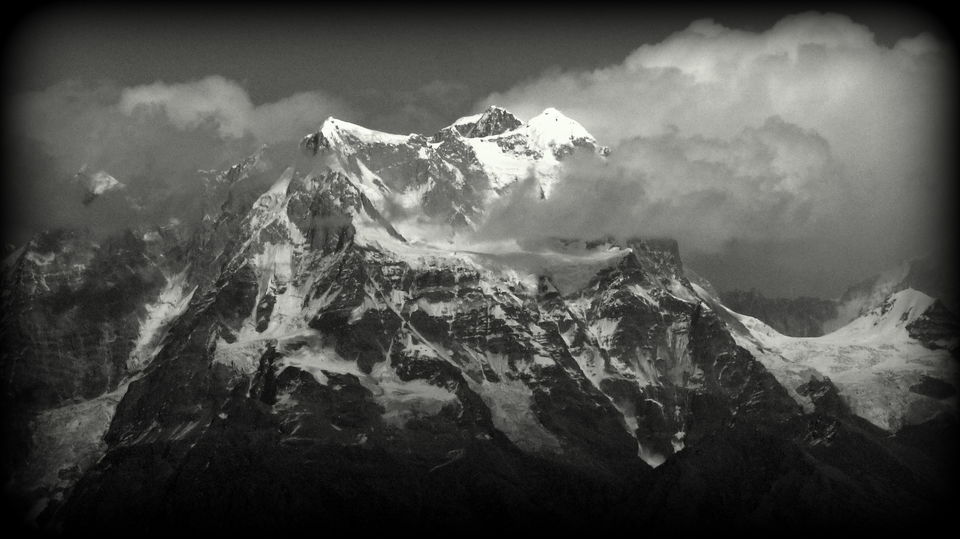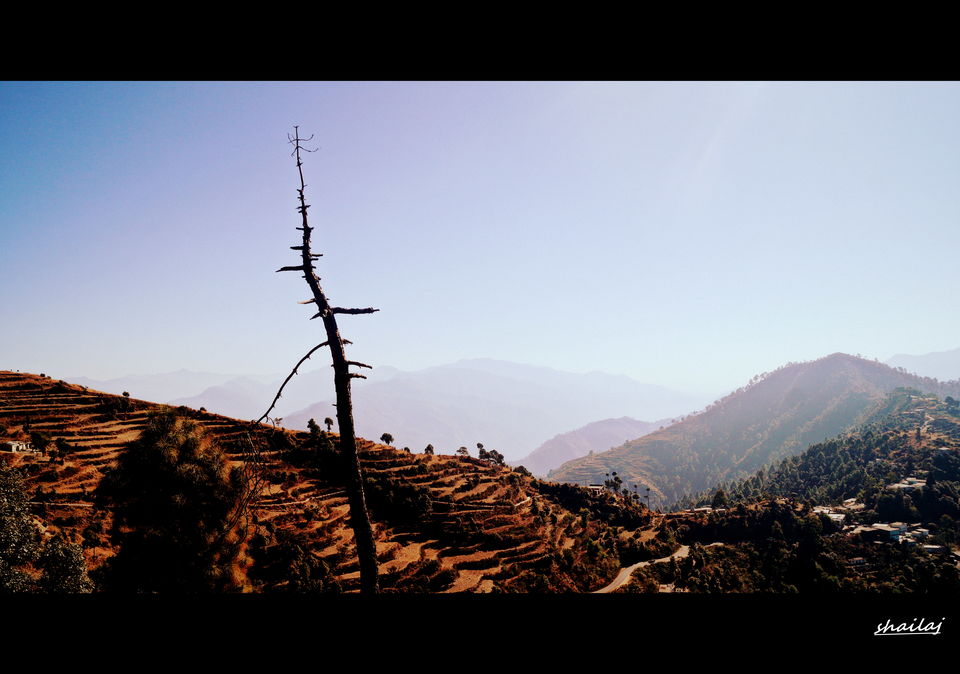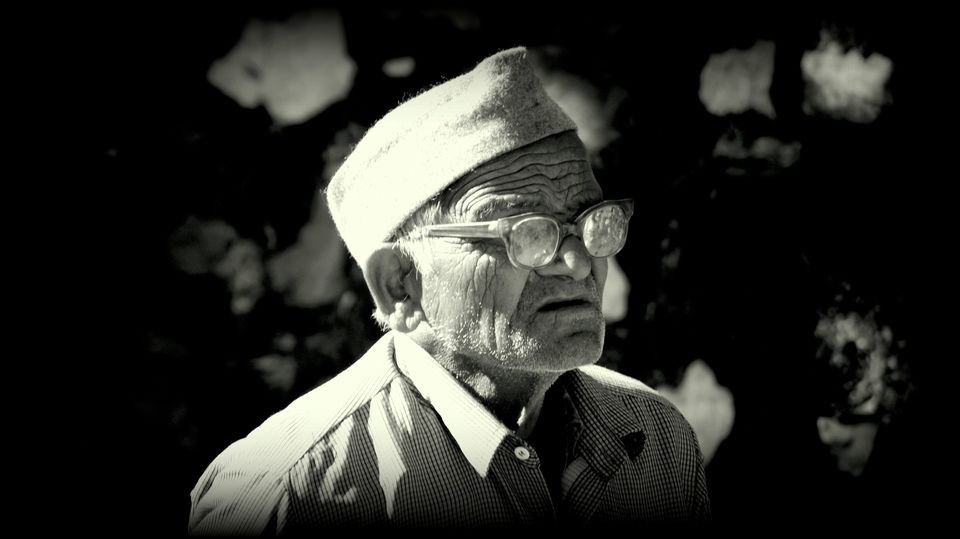 So it was chilling winters but my mood was to do something different. Instead of just sitting idle it was better to explore some more part. of those places which are explored less but are worth exploring. It was by chance i noticed this place on google so i decided once again to take out my camera and go for a trail in the blessed Himalayan regions of Garhwal. I was in Dehradun, the capital of Uttrakhand for my vacations so for me this journey was not that much hectic as it was not so far. So somehow i managed to take out some time to have an encounter with the mighty himalayas. 
 I started off from Dehradun and reached Kotdwara after a good 3 hours road drive. Kotdwara, a garhwal region attached with Uttar Pradesh. To be honest acc. to me one should stop here and have a visit to the famous Sidhbali temple dedicated to Lord Hanuman. From the top of the temple you will see some great visuals and luckily when i reached there, a fair was going on so i got a chance to attend a crowdy typical Garhwali mela. Believe me it has its own beauty. It was time for me to keep on moving ahead to the destination so an hour there was enough. I was moving ahead and the scenic beauty of that place was taking me away to another world and i was stopping at many small dhabas to have a cup of tea of pure milk.. After about a good drive of about 2 hours i reached Gumkhal where i planned for staying at night. I had my early lunch there comprised of a tasty pahadi daal and rice ( daal-bhaat). Being a garhwali myself i was enjoying alot. The sweetness of the localites were worth praising as they were not dealing with me as a customer but instead like their own family. I remember Shyamlalji who was of my grandfather's age. He did not even took a single penny for the tea he offered me. After having a good chitchat session I moved forward and reached Keertikhal village, the starting point of my trek. It was around 1.30 p.m. so i started immediately for the hike. It took me approx 1.5 hours to reach Bhairavgarhi temple but that 1.5 hours were the most beautiful part of my trip. The views of the Himalayas were smoothing and relaxing my mind from my daily hectic schedule. I was feeling as if i was at the top of the world. I spent some of my time at the Bharavgarhi temple and did some meditation there. I was feeling so relaxed, much away from the noise of our so called civilized city. A peaceful place where true meaning of peace could be felt. I was not in a mood of leaving that place but any how i had to leave as up there, their is hardly any place to stay for night so i had to come down before night as suggested to me by the locals. I came back to Gumkhal at around 7 p.m. and stayed at a lodge of just 500 rupees. He gave me a good dinner with hot milk before bed. I will never forget their good behaviour and a warm welcome. I never felt that i was alone out there. In just few time they all seemed to me like my own family. Next day i visited Landsdowne a good historical place nearby where i had some good momos and stayed for a night. Landsdowne is a beautiful hill station where you will also find activities like boating and a good market for shopaholics. On my third day i left from landsdowne to Dehradun via kotdwara. From Dehradun Keertikhal, the starting point of the trek is 5-6 hours drive.
 At the end i would just like to say that these places are more worth going then all those places which are at the top in the list for tourist attraction. You will feel some great vibes when you will explore these places. It was never a goodbye from my side for this place as i would really come back here someday in future to again have a chitchat with the localites. Those people who never made me felt out of home. I would really come back to meet Shyamlalji who showed how rich we Indians are from our heart. Those people, The Himalayas, i cherished each and every moment spent there and wish to go again with my camera to show what it feels like being there, a place simply heaven with some angels in form of humans. These places and people are really those what make our India incredible.  I just wish to explore more and more of such less explored places. Will come soon with a new experience. Till then keep exploring.