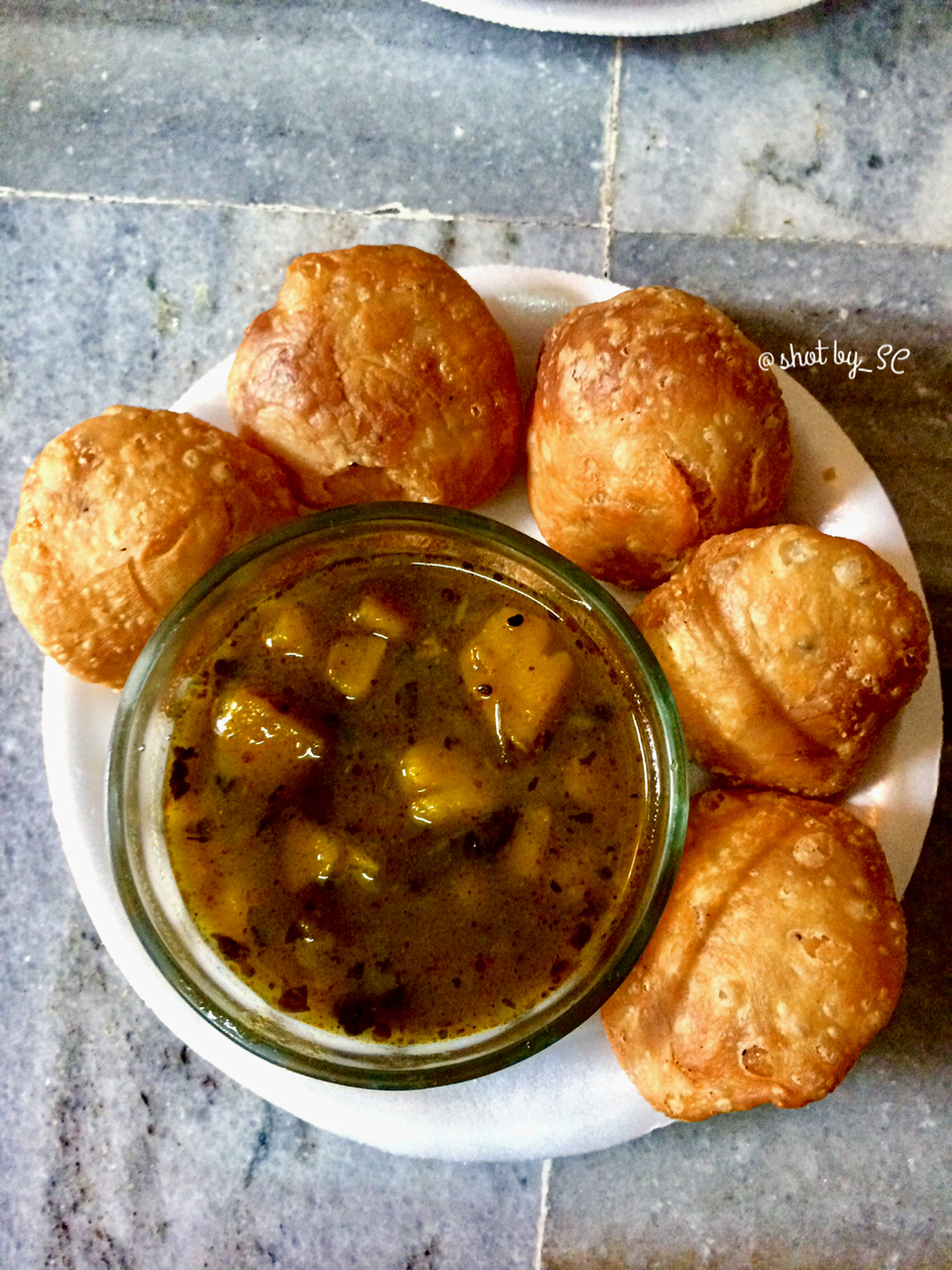 As we set on a foodie trail across the city, the very first destination that came to our mind was New Market! After all, the century and a half year old place, rightfully known as the pulse of the city, has more to offer than what one can see.
Surpassing Wellington Square and continuing for about 10 mins on a usually congested but unassumingly interlocking road, took us to this street food hub in town. We zeroed in on a small roadside stall selling some classic Chole Bhature, and decided to break our fast there.
Warm, round and fluffy Indian bread served with well cooked chickpeas in thick tomato-garlic sauce certainly managed to the bowl us over. What formed the icing on the cake was the extremely reasonable compensation of just ₹15 at which we could get this hearty meal! Indeed something that could keep us going!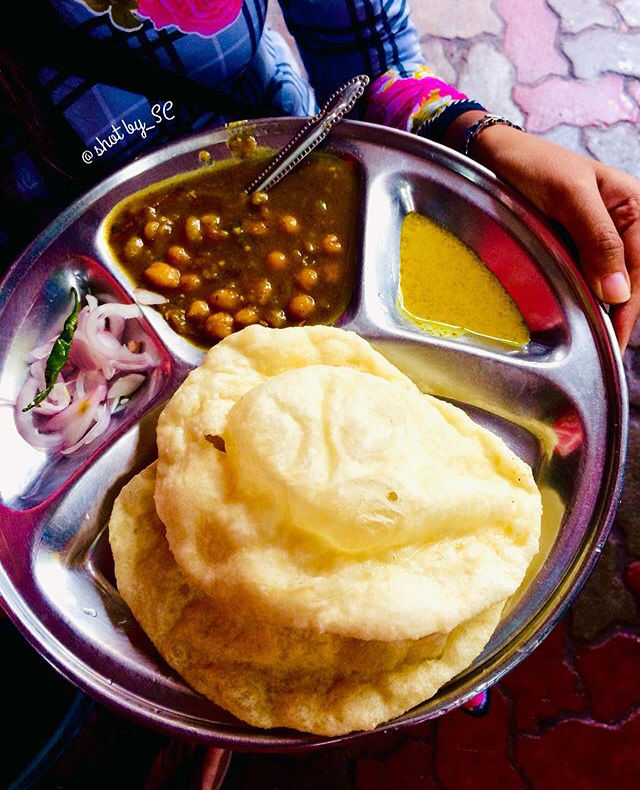 When it comes to experiencing the best from the streets of Kolkata , head to nowhere but Dacres Lane! Teeming with numerous stalls and small shops selling delicacies ranging from fish fry, mutton rezala, noodles and momos, this one can be aptly described as the food hub of the city. We order for steamed momos and seat ourselves on a small bench overlooking the main road. Within minutes, plates of piping, succulent and juicy dumlings arrive in front of us. However, the clear soup that accompanied isn't something that I'd recommend (provided you don't have a sore throat and are looking for something warm). They charge around ₹50 for a plate, while we had both our souls and pockets satisfied!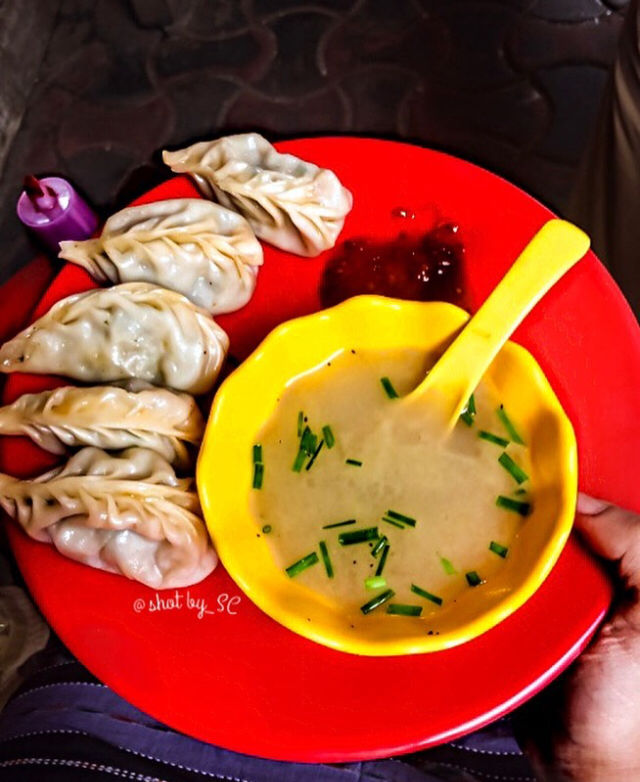 What's a food trial without gorging onto a scrumptious plate of Biriyani?! Although, the Mughal delicacy doesn't qualify in the street food category, but the immense amount of love that the people of Kolkata have for this particular dish, makes it top any and every food chart!
We make our way into HAJI BIRIYANI- a small but tidy outlet located right next to Janbazar. At first, when we enter the shop we find no proper seating arrangement, just a bench laid out beside which food was being prepared. Having somehow managed to secure ourselves a seat, we picked up a plate full of chicken biriyani. Tendered chicken cooked in fragrant rice with a juicy potato and some decent competency of mustard oil, was a real treat for the tastebuds! Also, the place happened to offer the cheapest biriyani in town with a plate for just ₹70! Couldn't have got better, right? Well, we had just discovered what great taste together with pocket-friendliness meant!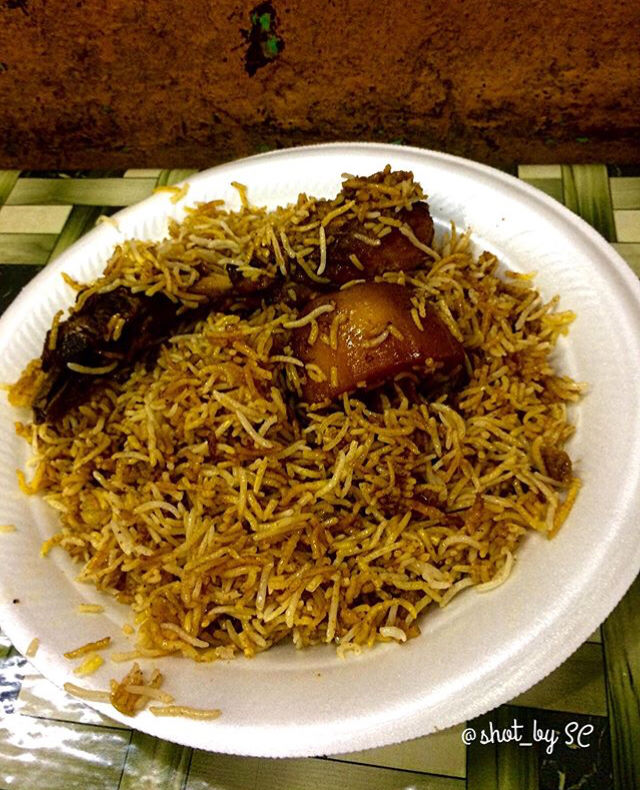 The sun had already started inclining towards the west, but our cravings still hadn't.
We landed at Sharma Tea - a name synonymous with almost all North-Indian vegan snack admirers in the city. Without wasting much of a time, we lay our hands on their most popular dish on the bloc - the humble club kachori and aloo sabzi (available at ₹35 per plate).
Deep fried crispy little kachoris served with really hot sabzi gave us mixed feels. Tear drops rolling down our eyes thanks to the amount of red chilli powder mingled in the curry, while an ardent smile at the corner of our mouths because of the flavours it had to offer. This one was indeed one of the best dishes that I've had till date!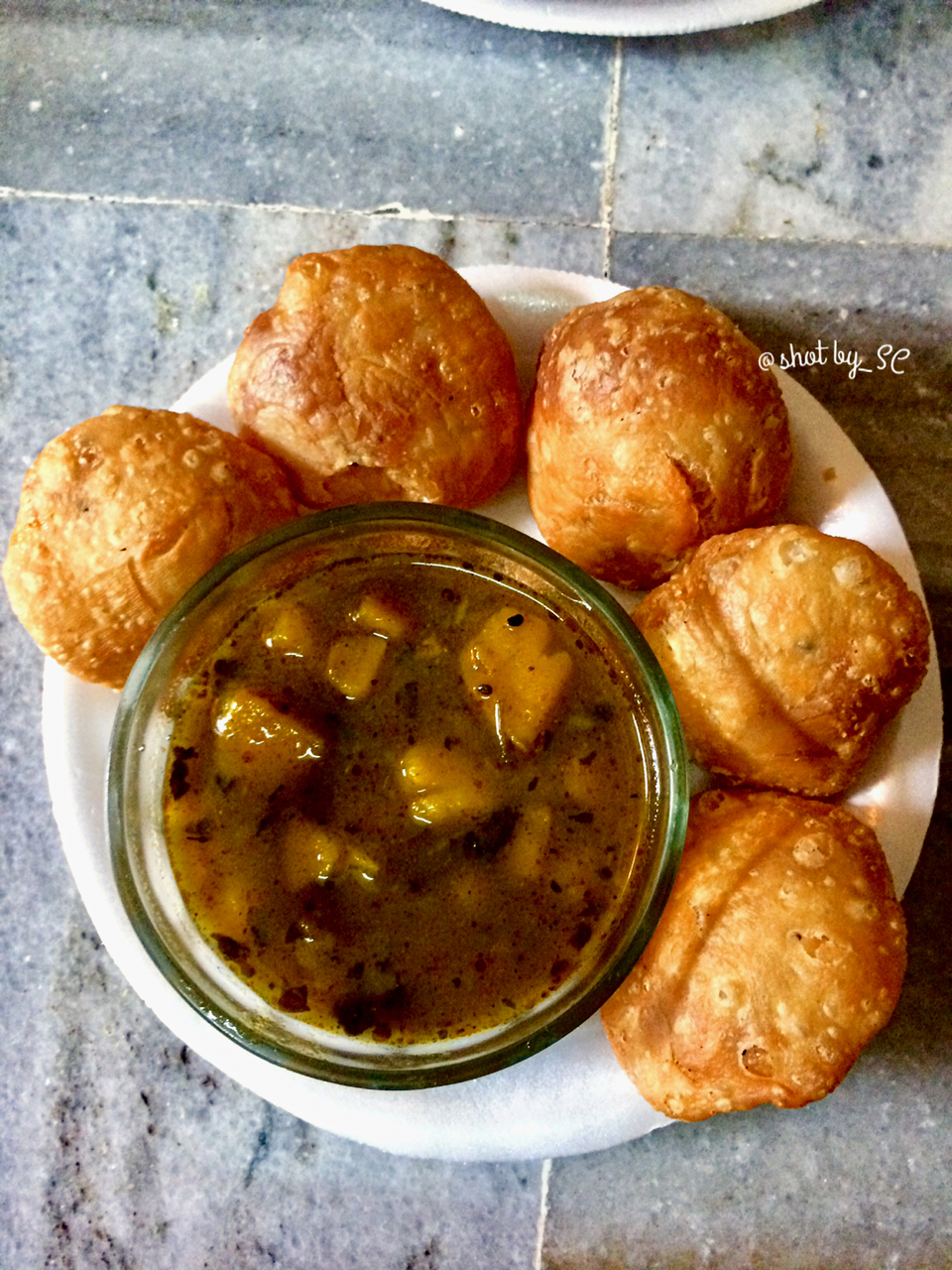 Putting an end to an adventurous day with delicious yet light meal is indeed important! And what better place than Chandni Market to do so?
We drop in at a roadside cafe and decide to gorge on a plate of veg noodles. Our plate of happiness arrives in about 15 minutes, and finally put an end to all our food cravings.
Priced at ₹45, this one gave us the right kind of balance after all the day's razzmatazz. After all, we Indians definitely can't resist desi Chinese!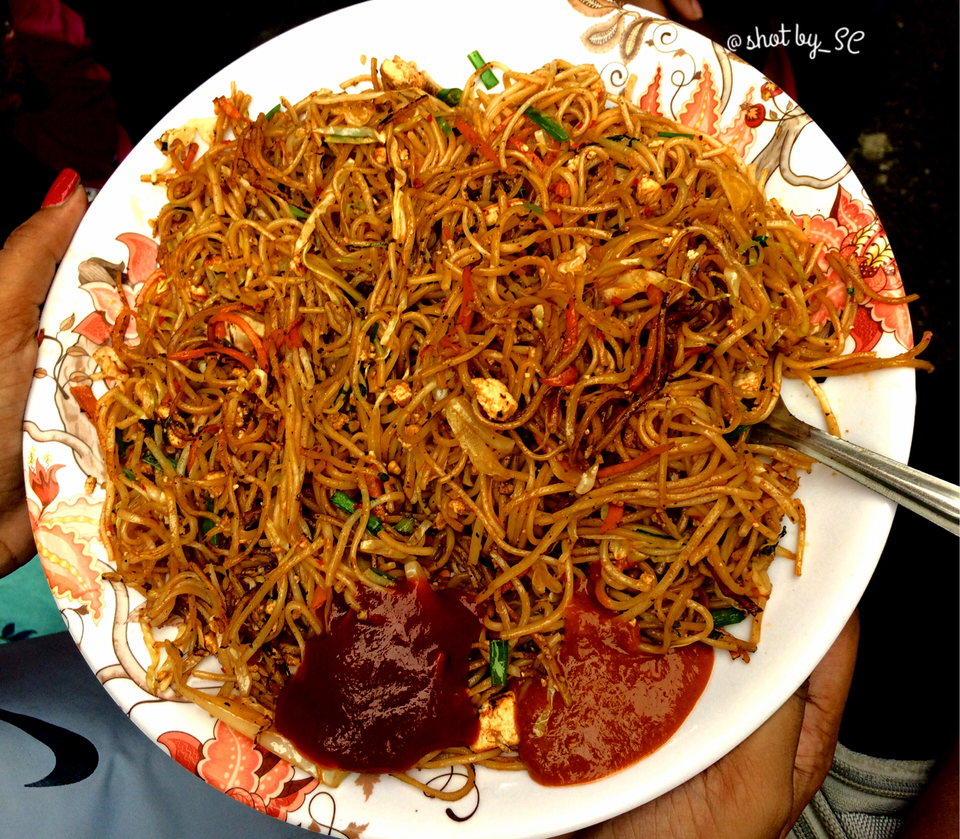 As distinguished chefs around the world put it, Kolkata is such a city which will never disappoint , whether you have ₹10 in your pocket or ₹100. The city's soul lies in it's decadent delicacies and equally wonderful people.
On that note, here's wishing everyone a happy stay at this city of joy! Don't forget to visit these places since here's where to you will get the real taste of Kolkata.