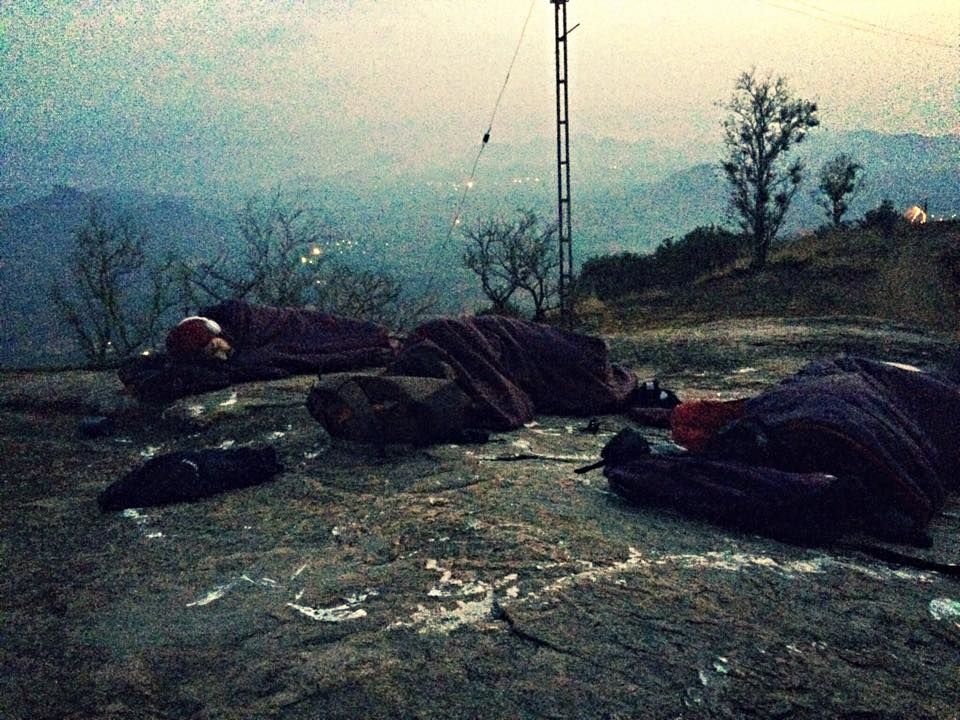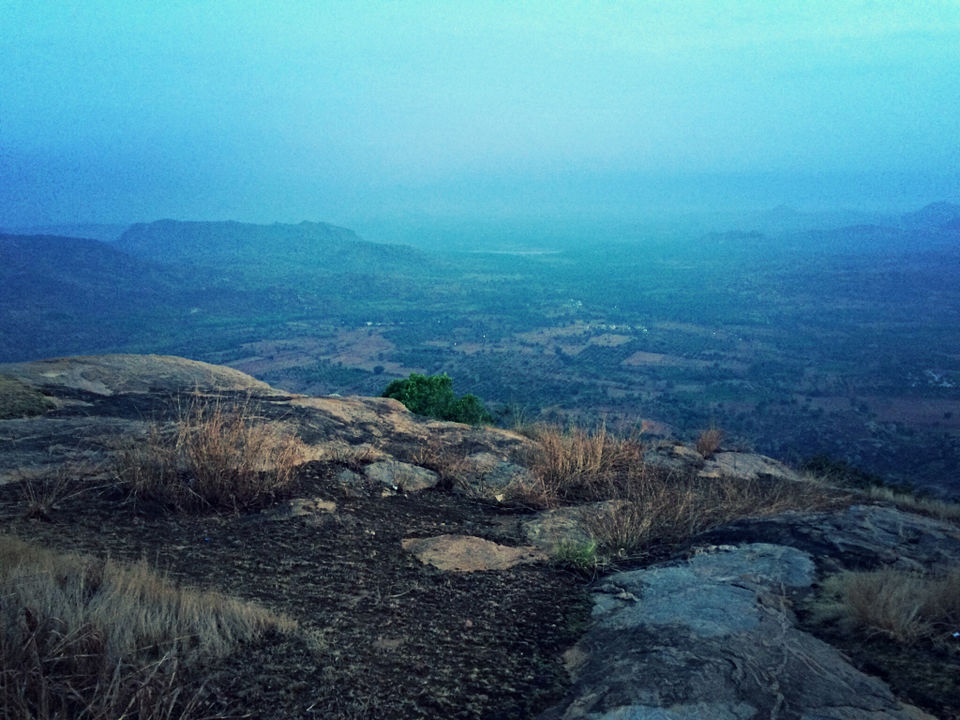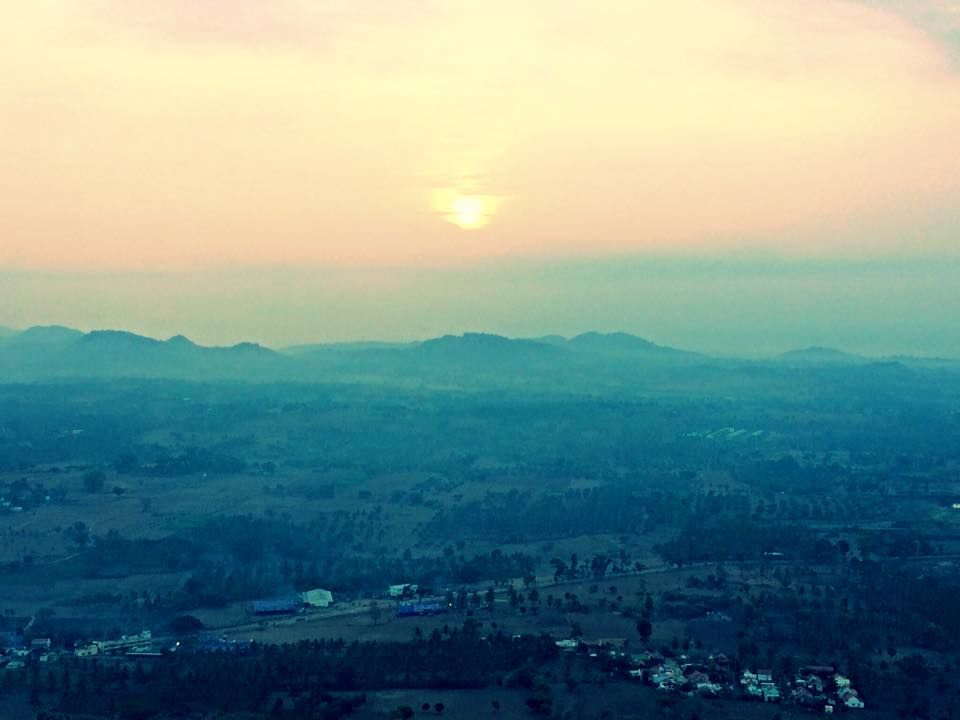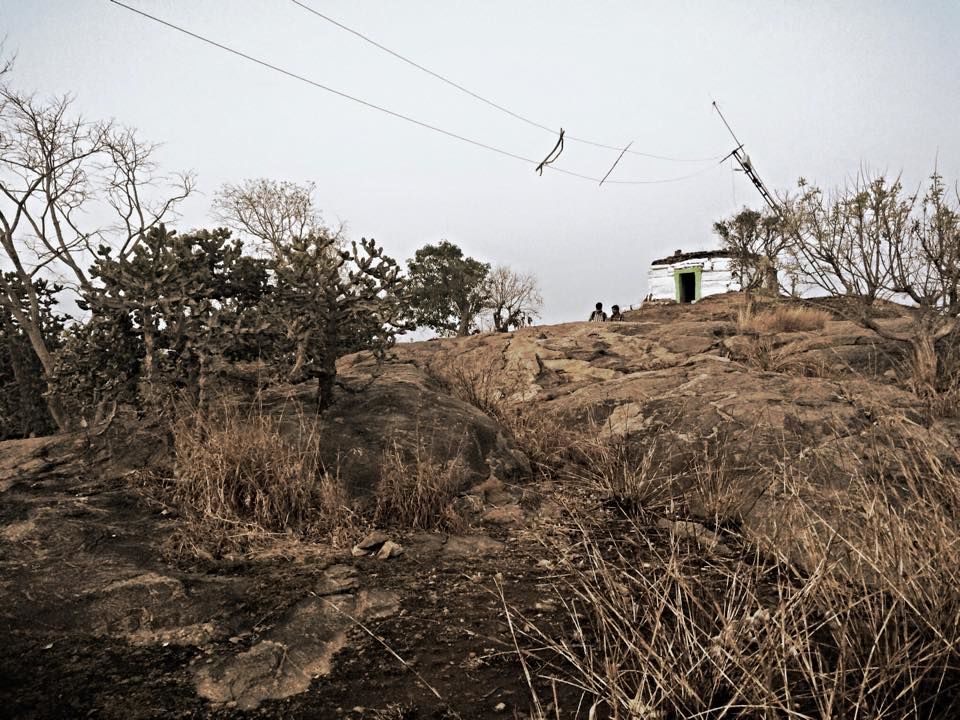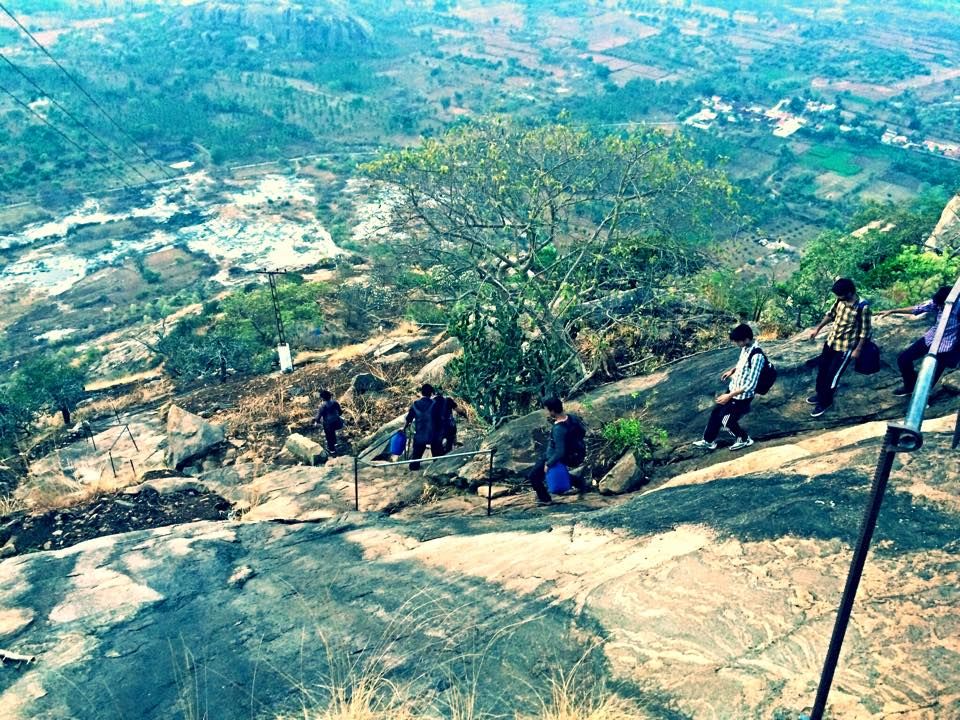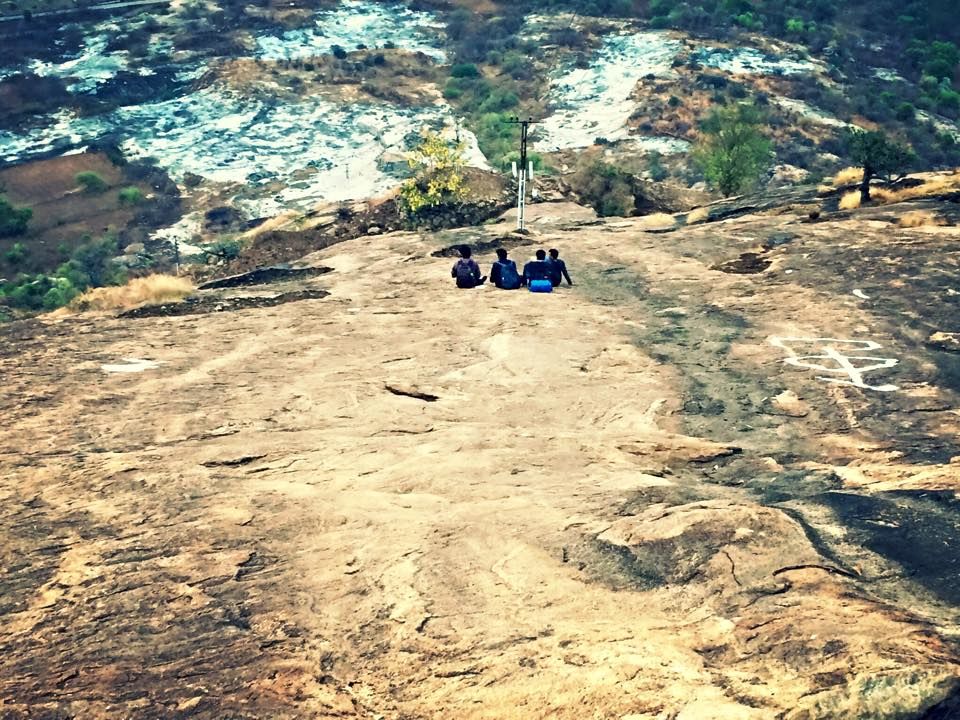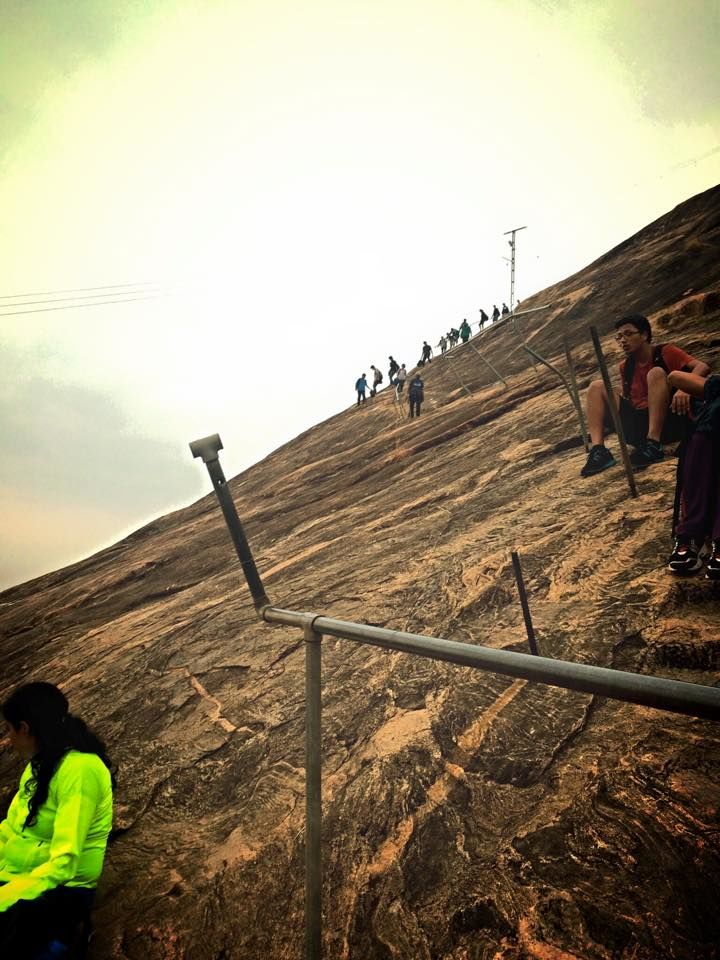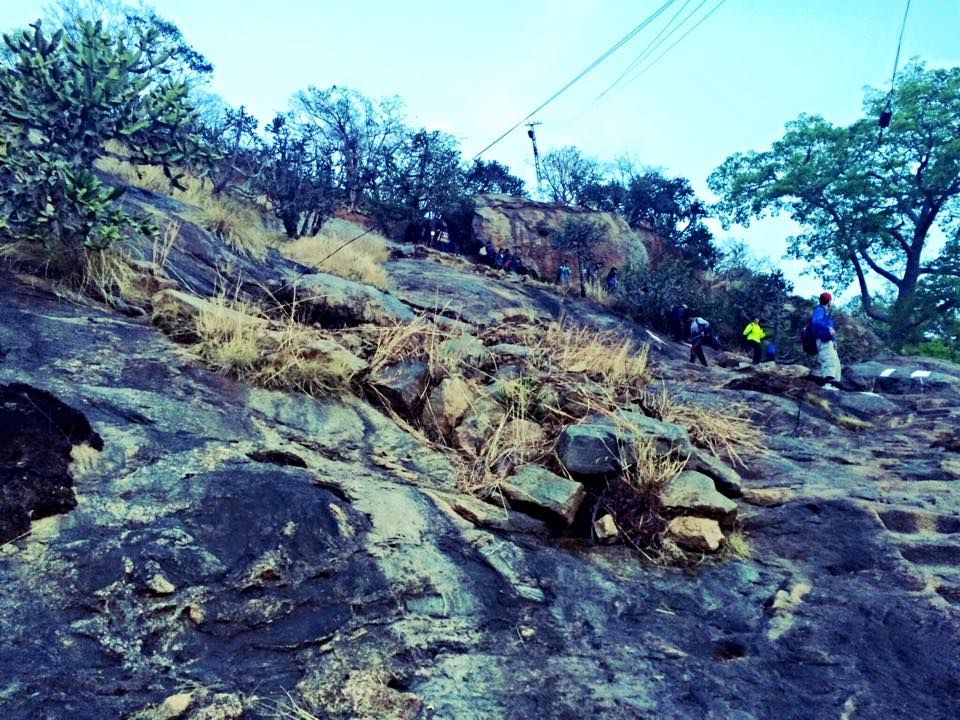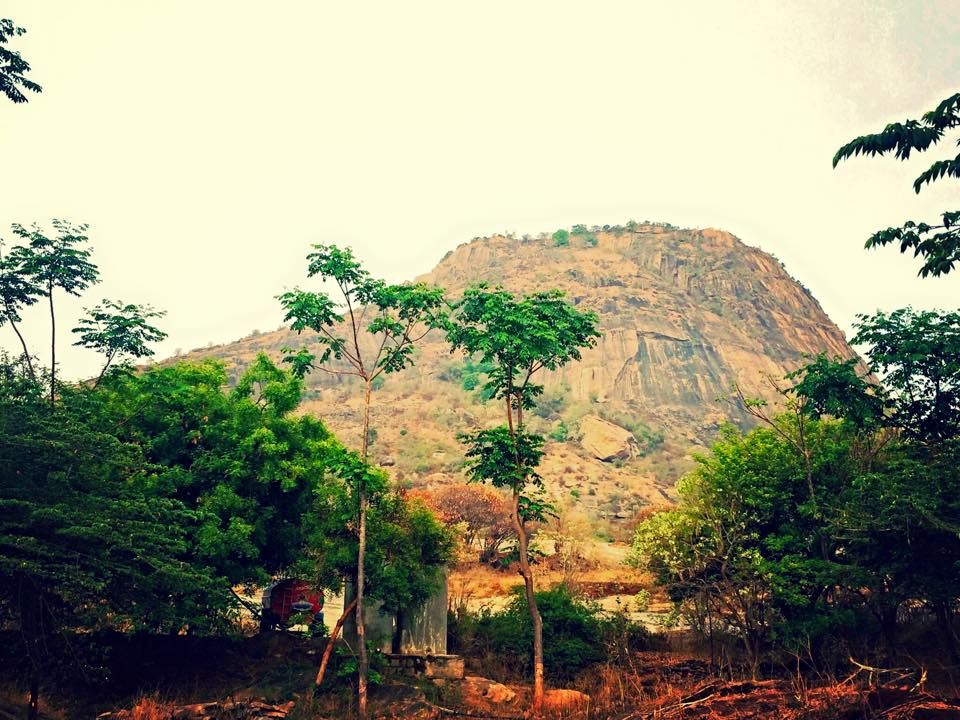 Reaching there:
We boarded the buses arranged by the trek organiser ( Bangalore Mountaineering Club ) at 9.45pm from Shanti Sagar Hotel, Domlur Layout and it took us to the base of Mt. Kabbaladurga which is located about 80 - 90kms from Bangalore towards Mysore in the small village of Sathnuru.
Gearing up:
We reached the base of Mt. Kabbaladurga at midnight. After fixing our gear (mounting lamps on our heads and sleeping bags on our backpacks) in place and getting briefed by the trek leaders we split in 2 groups and started climbing up the mountain.
Absolute Essentials:
A long range torch (preferably a Headlamp)
A good strong backpack
1.5 - 2.5 litres of water
Medications (if any)
Trekking shoes with good grip
Optional:
Power bars
Electrolyte drinks
Rain coat
Ascending:
We climbed a steep (inclined at more than 45 degrees) rock wall for almost 1 hour followed by 2 hours of walking on thin ridges and bone crushing carved out steps leading to the top of Mt. Kabbaladurga. After reaching the top we took pictures, explored the summit area and the temple followed by a 3 hours of much needed sleep in our sleeping bags provided by the trek organisers.
With a clear moon and a blanket of stars above you the sight is simply spectacular!
Descending:
We started descending at around 6:30am. Descending was quick but it was more nerve-wracking as the fall and the abyss that waited for us to trip and slip were in full view in broad daylight. By putting each foot forward with absolute attention we managed to descend in 1 and a half hour to the base.
Heading back:
We boarded the buses waiting for us at the base and headed back to Bengaluru. We stopped for breakfast sponsored by BMC near Bangalore and were dropped at our respective boarding points from last night
Mt. Kabbaladurga is very much a traditional (pyramid like) mountain towering at a height of 3600 feet from sea level. Most of the climb is inclined at an angle of more than 45 degrees.