It may seem strange to hear but is true that it's my maiden flight trip that also being an International flight. I had never been to airports nor did I travel in flights before. I was aware of the basic protocol measures to be taken care of, but was yet to experience the same. Though a bit afraid and nervous, I managed to clear out all security checkpoints. I was more tensed about my checked in baggage whether it would reach safely into my hands as I was carrying my precious luggage items in it, since I heard the checked in luggage might get misplaced in the airports. The plan was chalked out four months prior to my date of travel. While we were discussing casually within the group about the natural and amazing places around the world, Miss Rajjanya with great curiosity raised her hand and shouted "How about making a plan to visit Thailand this year?".
All : *with raised eyebrows*
Rajjanya : What? Let's plan it out since it would be the last memorable trip with Amin
All: Great Plan
Antara: Yeah!! This would be real fun and adventure. Since your birthday is approaching we can also celebrate it in Thailand.
Me: *with shaky voice* But I don't know Thai. Do they speak English?
All: *With angry looks staring at me* No!
Me: *Disappointed* Shit!
First it all started with a group of 4 people but then it reduced to only a mere of 2 travellers along with Amin Toraa . All thanks to Rajjanya who poked us with the plan and then later backed out. So the journey was of 5 days starting from Bangkok - Ayutthaya - Phuket - Koh PhiPhi - Bangkok. Antara was of great help as she alone took the responsibility of having all the prior arrangements to travel. Psssstttt....She already had travelled once to Belgium and innumerable times in the country, so she knows well. I was the only flight illiterate amongst the group. So she searched for the best flight prices , best hotels, Visa, Forex blah blah blah...
So all was set and also packed our bags. In between this me and Antara had uncountable times of fights amongst us for no reason. Even we had times when we were about to cancel the trip bcoz of the other (we only threatened each other, but never wanted to cancel the trip). This usually happens between best friends. Haha. As the days were approaching, our beats were increasing. I had planned for Kayaking while Antara had planned for Snorkelling. These were the two major adventurous water sports in our checklist that we planned no matter whatever would had been the cost.
Nov 20, 2015 I mistakenly dropped my hand luggage in the checked in luggage scanner and also tagged my hand luggage with the same, until Antara noticed it. But it was reverted back. We flew to Thailand at 12.10 AM and landed Bangkok safely at 4 AM (Thailand Time). Anxiety and nervousness filled my mind and heart at a time as the plane took off from the ground, flying high and turning from its path to change the track. Whoaa!!!. The city seemed to be tiny shots of light rather stars in the dark and later on it faded away from sight. Some sights doesn't require to be captured through lens as it gets imprinted in the memories for lifetime.
Nov 20, 2015 - Suvarnabhumi Airport I was awestruck by what I saw from above. It was 5x bigger than the city of Kolkata. I could see every dot of light glowing in the dark wherever my eyes rolled. The city is huge and full of life. It was still in motion as the city never sleeps. Still was able to see transport was active in the streets. However we landed safely and checked out of the airport, took a cab and headed towards the hotel. Learned only two words Sawadee-Ka/Khrap and Khob-Khun-Ka/Khrap. The rest I managed to converse slowly referring to the mobile app. Hehe!!!
Plan for the Day 1. Royal Grand Palace, Bangkok 2. Wat Phra Keaw, Bangkok 3. Wat Pho, Bangkok 4. Wat Arun, Bangkok 5. Sea Life, Bangkok 6. Thai cuisine
All the above were covered except Wat Arun since it was being under repair and maintenance. However we got to get a glimpse of the Wat on the second day from the river cruise.
Wat Pho and Sea life turned out to be interesting. Wat Pho had a reclining statue of Buddha which was 80m in length and 20m in height. The Thai's are too religious and sacred about their beliefs. One needs to be full covered in clothes and no shorts or showing of skin is allowed inside the monastery. Later on a discussion with our Hotel Manager I got to know that Thailand has a population with 85% Buddhist, 14 % Hindus and the rest of other religions. I always had liked Buddhist due to their calm and generous nature.
Some Photographs :-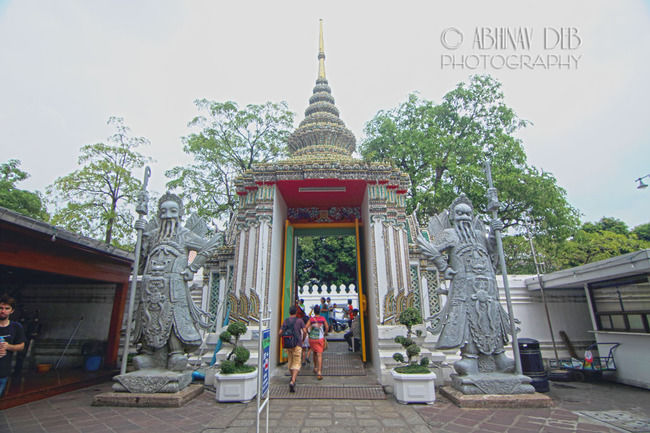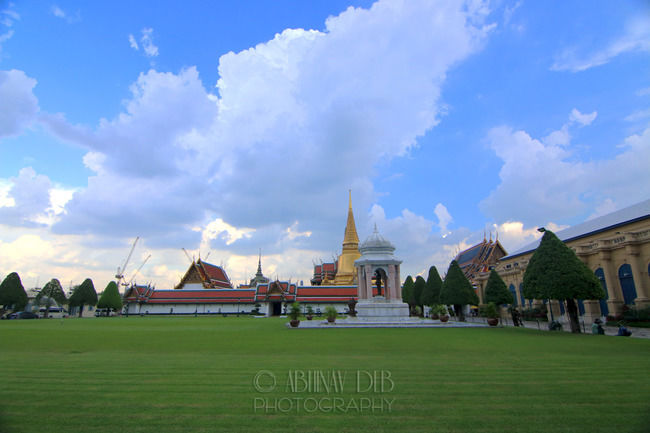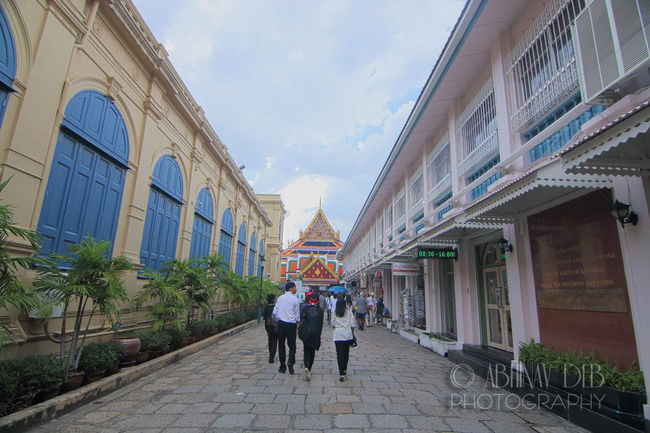 Inside Royal Grand Palace, Bangkok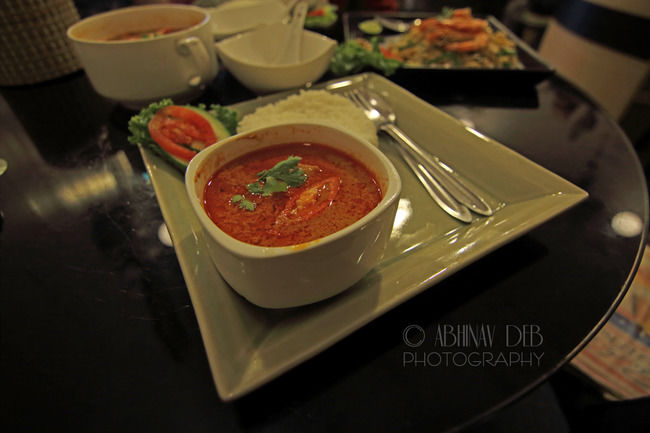 Having Thai special Tom Yum Goong @ Lunch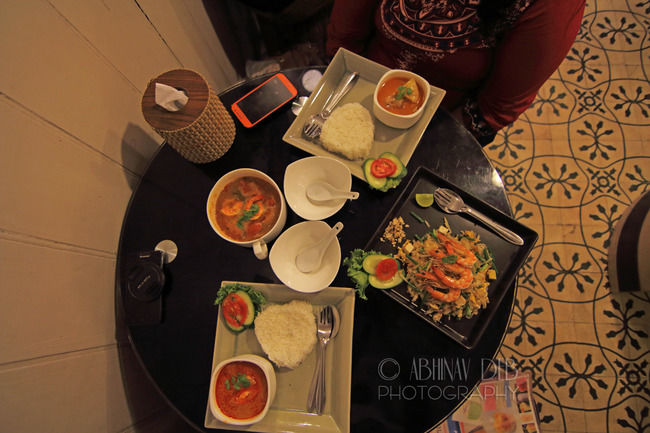 The palette is set
Bangkok Sea life formerly known as Ocean world was another add-on for the day. I must not describe it in words because it can't be, rather I must share this video below.
This post was originally published on Abhinav Deb.
Frequent searches leading to this page:-
Top Thailand tour packages with price, Thailand tourism best places to visit, Thailand tourism packages from India, Thailand tourism best time to visit, Thailand tour package for family