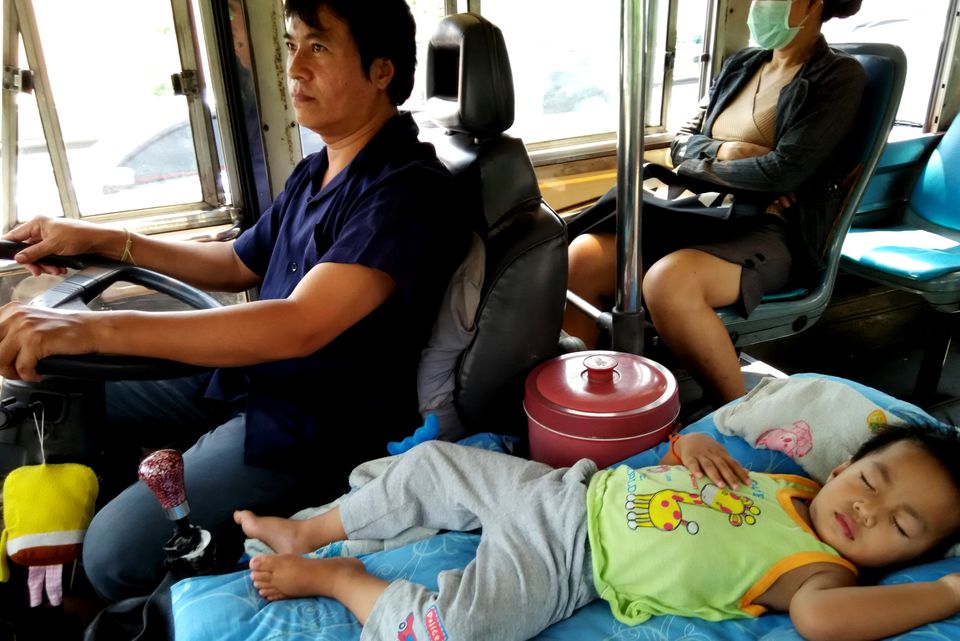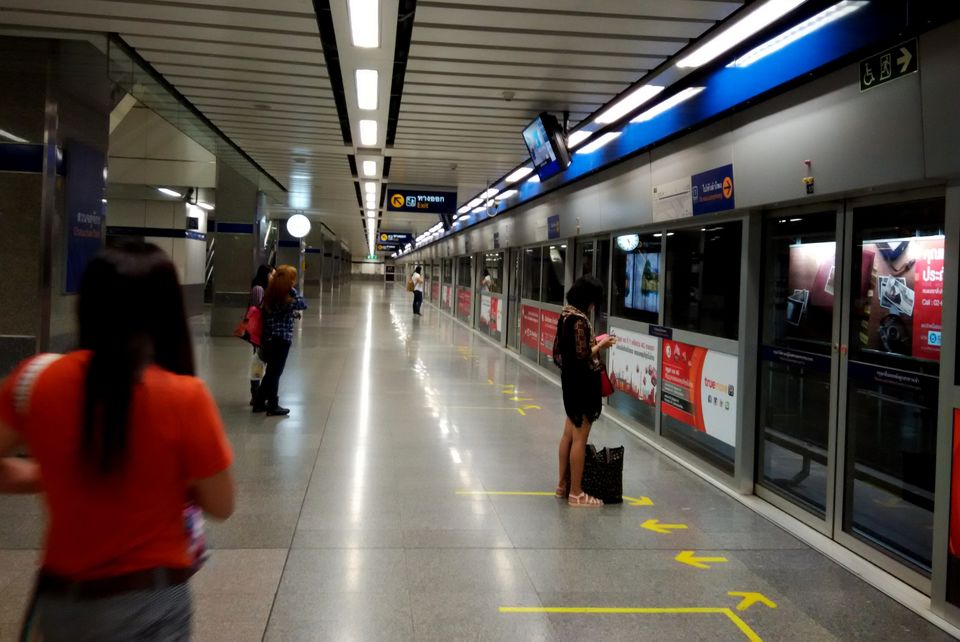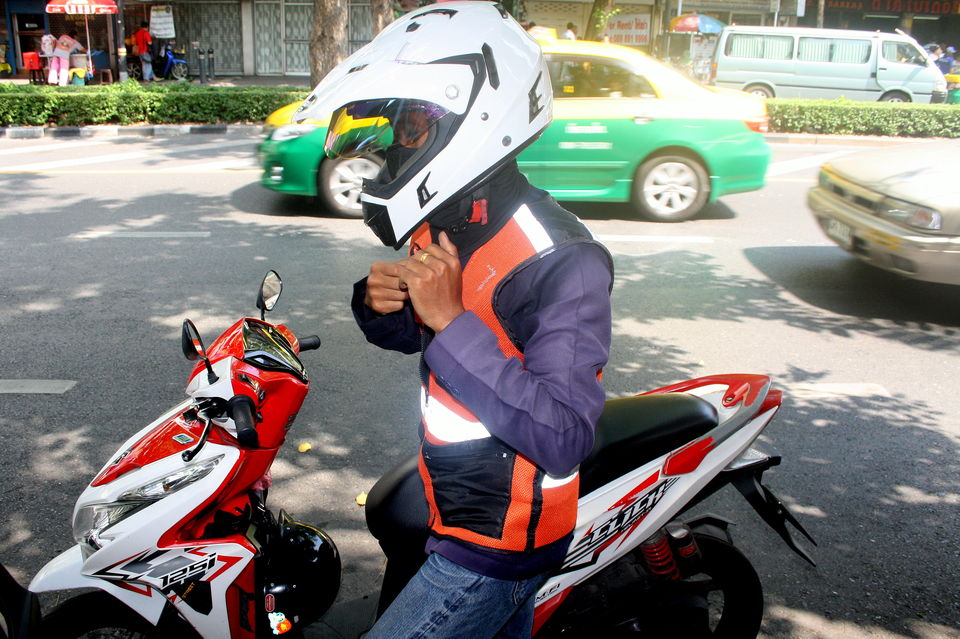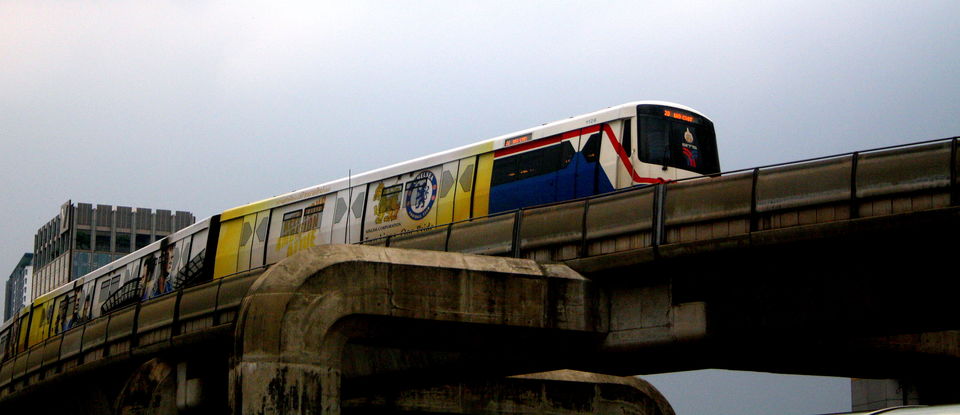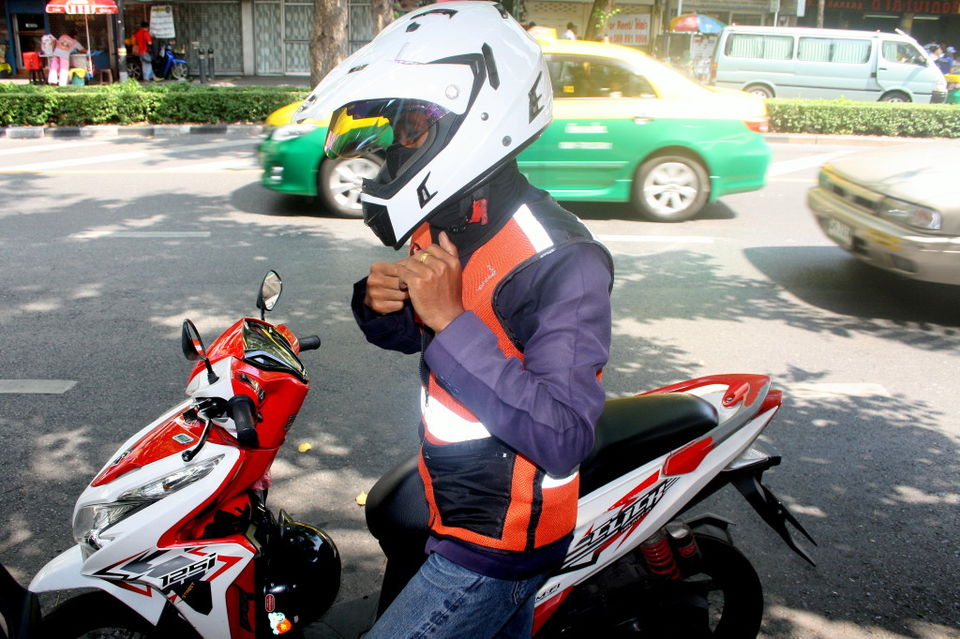 If you read guide books or talk to fellow travelers it might seem that a Bangkok trip is incomplete without a ride on a 'tuk-tuk'. These three wheeled vehicles are known as 'rickshaws' in India and 'trishaws' in Sri Lanka. But the Bangkok tuk-tuks really made them famous all over the world. From travel magazines to movies, the once humble tuk-tuk is probably the most written about public transport.
But does this mean this is the only ride to be enjoyed in Bangkok? The answer is a BIG no.
In fact, Bangkok has many public transport options. Each one of them is unique and loads of fun. Here is a quick odd guide to five fun rides in Bangkok you could try next time. Of course, tuk-tuk is not one of them. Because, chances are you have been on it already.
Chao Phraya Ferry
Bangkok makes use of all public transport options available. Ferries over the Chao Phraya river are quite popular with locals. There is a special tourist boat as well. But yours truly took the public ferry from Taksin to Nonthaburi(the old city). It was a good idea, because I stepped out smiling on the other end. On the boat used by locals you can see everyday Bangkok. Most people play games on their smart phones. Few, just a few, look into the sunset. But everyone is waiting to get back home after a long day at work.
At about 20 bahts(40 INR/ 0.7USD), it is more than value for money for the Odd traveller :)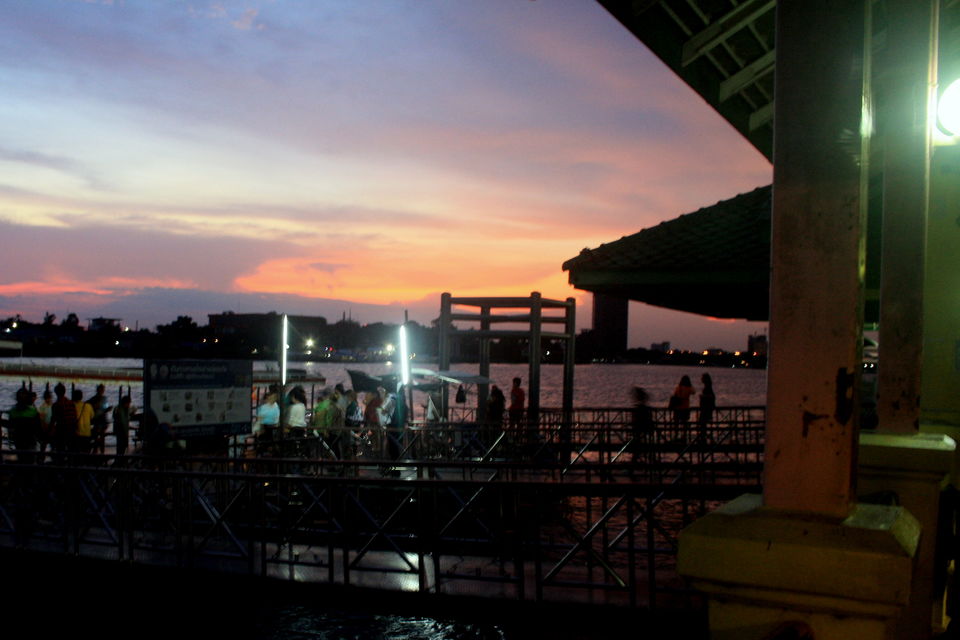 Sky Train or BTS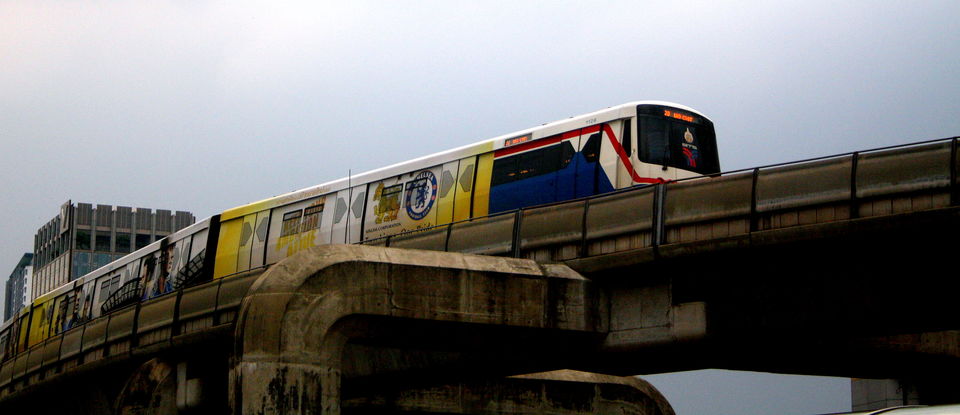 Another exciting and quick transit system is BTS(Bangkok Mass Transit System). This elevated public transport system, is popularly known as 'Skytrain'. These snakes (the skytrain, guys) run over the two arterial roads of Bangkok.
It is quite reasonable. But a tad expensive if compare it to the buses or the metro. Maximum fare on the BTS is 52THB( 104 INR/ 1.5 USD).
Metro or MRT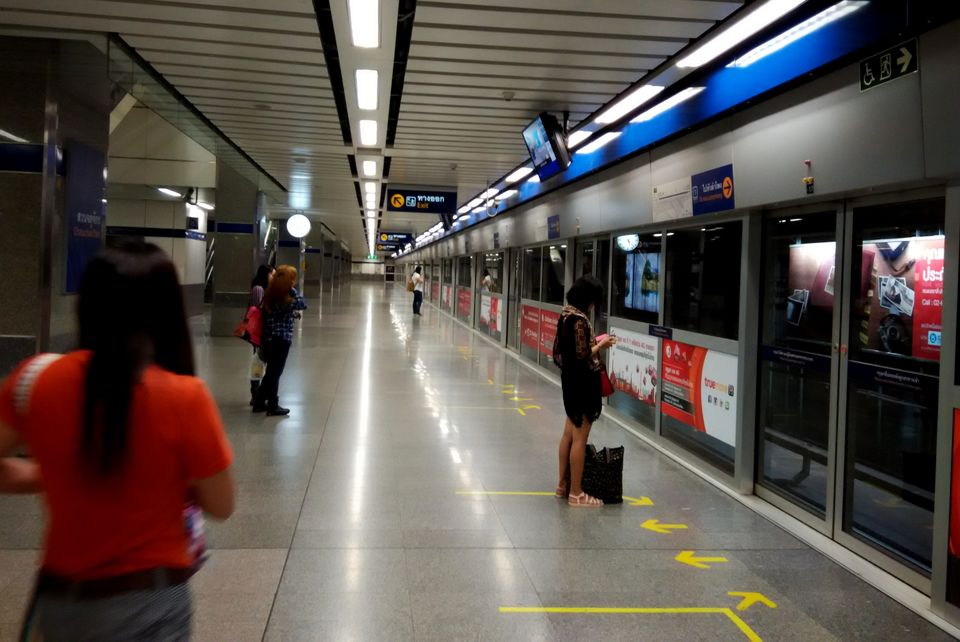 Apart from the boats and Skytrain, Bangkok has the good old underground metro. The Bangkok metro is notorious for the peak hour crowds. But that is if you have never taken a local in Mumbai. The metro deserves full points for ease of use.
The TV adverts running on the metro are the best part of the ride. These commercials provide interesting insights into the Bangkok society. And for a maximum fare of 42 THB( 64 INR/ 1 USD), they seem totally bearae.
Bangkok Buses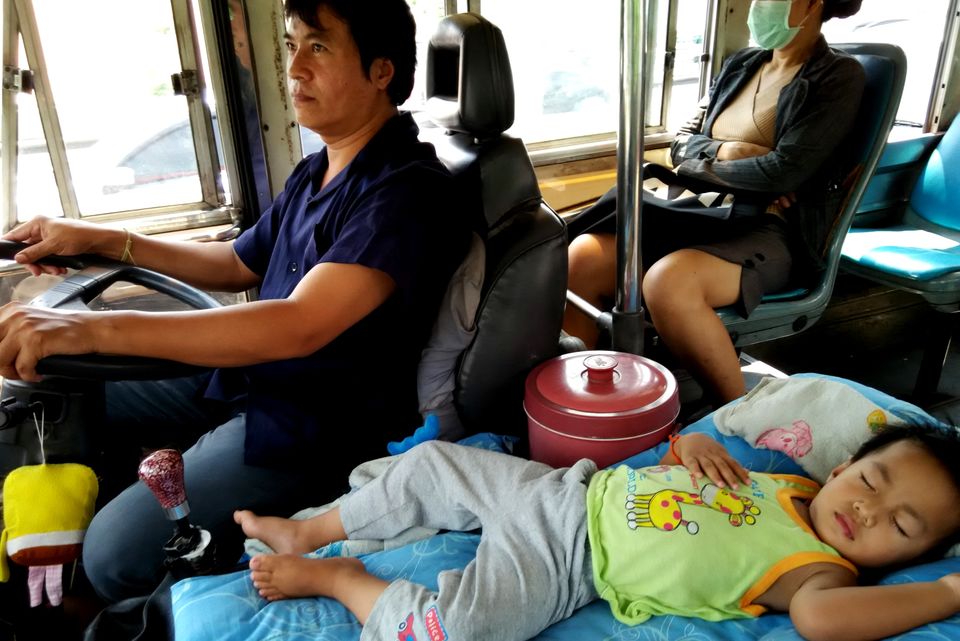 The well-to-do in Bangkok avoid buses. Understandably so, they are old and prone to traffic jams. But working class people still prefer buses as they are cheap. Buses introduce you to interesting things. Like, the couples who run them. The wife is the ticket collector while the husband drives.
Sometimes, there also might be a cute baby on board. If the baby is sleeping next to the driver, you could safely assume it to be a part of the bus entrepreneur's family.
All the time I took buses in Bangkok the fare rarely crossed 20 THB(40 INR/ 0.6USD).
Motosai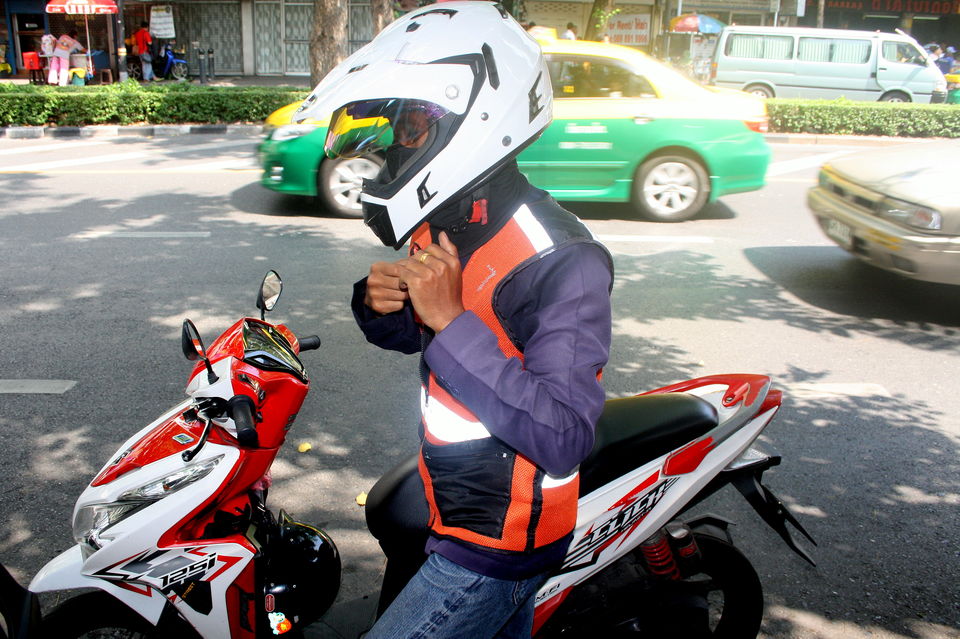 Now the craziest of all Bangkok rides. For some reason they are not as famous as tuk-tuks, though they are equally or probably more dangerous.
These are motosais or motor taxis. So you ride pillion with a pilot as he zig-zags his way through notorious Bangkok traffic. If you are running late for a meeting or a guided tour, a motosai is probably your best bet.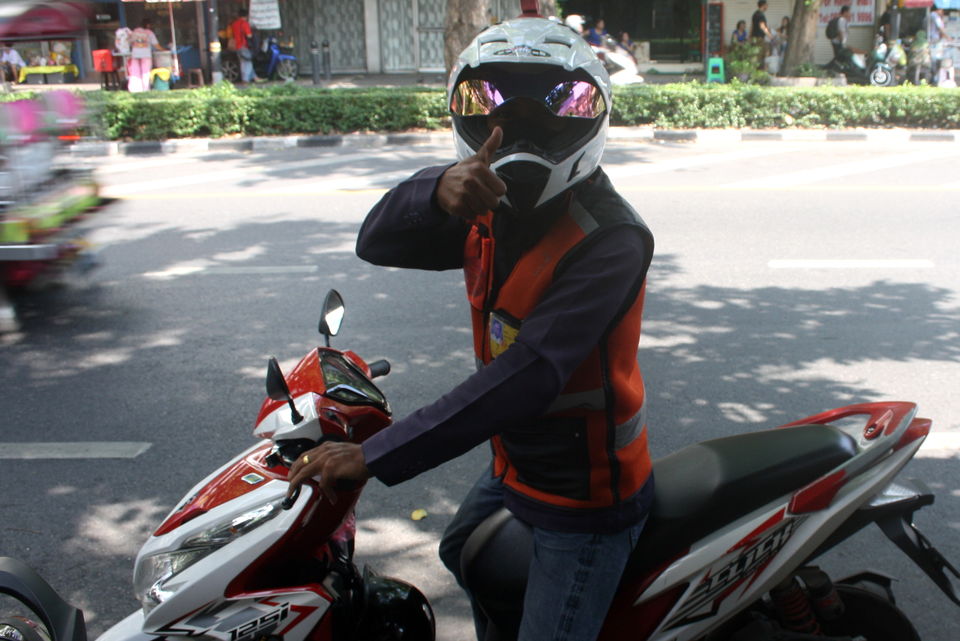 Commuting with locals is one of the best ways to understand your destination better. Well, it isn't an odd thing to do if you are a local. But as a foreigner it is exciting to be in a bus filled with locals. And when you look around there is no one like you. That, my friends, is the beginning of an odd commute.
Follow my journey on www.theoddtraveller.in as I travel to 12 different countries to take a challenge in each one of them. These odd experiences should end up in some learning for me and who knows, may be for you too.
Website: www.eccentrips.com
Facebook: Eccentrips
Twitter: @Eccentrips
Instagram: Eccentrips
Youtube: Eccentrips
Frequent Searches Leading To This Page:-
sri lanka tour 10 days, best time to visit sri lanka , best time to visit sri lanka 2020, sri lanka weather march, sri lanka weather august, sri lanka weather by month, weather in sri lanka on december