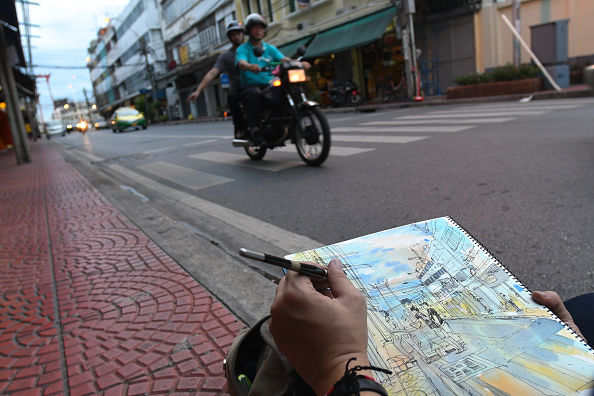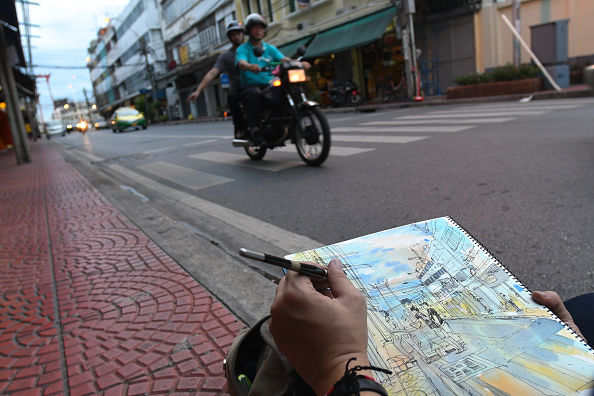 I loved my phone.
It wasn't very expensive, but it had all the features of a flagship device. Fitted in was a supremely efficient camera, and I had pinned my hopes on it, to do its job on my first trip abroad.
I lost my phone.
Thus began my vacation in Thailand. And, in eight days, the country managed to turn my worst nightmare into just a minor inconvenience.
---
On a tipsy Saturday evening four months ago, our group of seven had a Bangalore to Bangkok - 'lezzdothis' moment. Two from the group, including me, had never set foot outside India. I'd been happy to circle around the country, and my father's job helped me travel ample times as I grew up, but never had my locker-fastened passport been stamped.
At the immigration inside the Kempegowda airport in October 2018, I broke away from the group, looked at the little blue booklet, and smiled to myself.
It was actually happening.
I couldn't sleep a wink on the flight. The clunky in-flight entertainment tried to doze me off, as did my satiated belly, but the weird angles and the ankle-snapping legroom made it rather difficult to nap.
I'd always hated long flights, and this one was no different.
The halt at Kuala Lumpur helped my contorted knees, and the little jaunt to switch terminals got us charged up at 6:30 am.
One of us hurried to a Dunkin counter and whisked two donuts to go, and little pieces of those chocolate-dripping doughs became our early-morning runaway meal.
---
'No Vegetarian' exclaimed the air-hostess inside the second flight, blankly replying to my sleep-splashed query.
Those two words became a regular feature of the entire trip.
After landing at Suvarnabhumi, we got a cute little surprise - our luggage had never left Malaysia. Here we were, in a different country, with nothing but our cabin bags to live off.
Hours of pleading and haggling later, the bubble-wrapped baggages found their way to our hotel.
Our stay was booked at the Mac Boutique Suites, tucked in one corner of Sukhumvit Soi 7, characterised by narrow alleys, roadside cafes, and sometimes, the stifling smell of fish.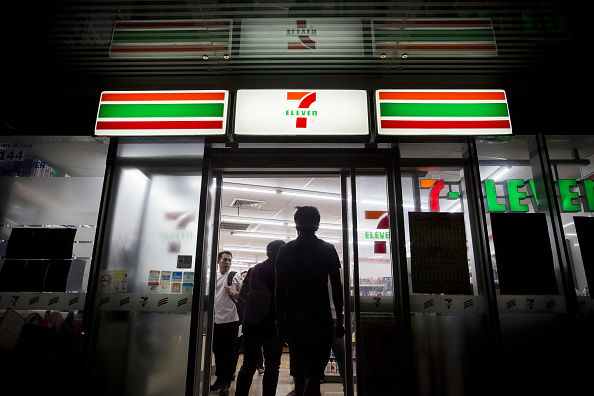 A 2017 report states there are over 10,000 stores of 7-Eleven across Thailand. We're convinced half of them are in Sukhumvit itself.
Diligently stationed at regular intervals, sometimes (funnily) only metres apart, these stores are a lifeline for tourists of all kind. From Classic Lays to frozen Teriyaki rice bowls, the variety in stock is tremendous. The fact that they run all-day-long makes them a delightful convenience.
On our first night in Thailand, we were the audience to a riveting storytelling session by a GrabTaxi driver, who somehow convinced us that we were visiting bang in the middle of a military curfew!
He navigated through deserted roads and secluded corners, grimly gesturing at police check-posts, while narrating gruesome tales of 'Indians getting murdered by mobs'.
Gullible as we were as first-time tourists, we bought his cock-and-bull story. In our defence, his convincing powers were top-notch.
One wonders what his agenda was, but he kept mentioning 'The Mix', a pub that he proclaimed was having the 'party of the year', suggesting us to visit the place. So much for the military.
We reached Khao San Road twenty minutes later, puzzled by the his chilly tales, and questioning the very purpose of our existence in the country.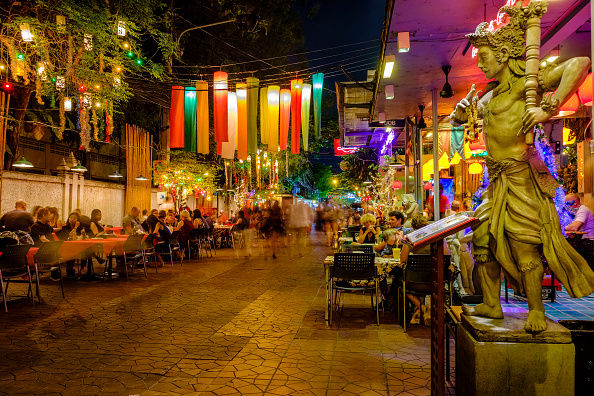 The liveliness of the place made us forget the car ride, and we soaked in the nightlife, getting our first taste of the Thailand we had imagined. Neatly lined cafes, interspersed with massage parlors, lit up the sides of the streets.
On the bend, we could see the curvy arc of dotted lights, different colored, lining up to make the landscape. Spilling into the street were small carts, selling everything from coconut milk to spicy noodles.
After a jolly little walk around, one which culminated with a well-deserved foot massage, we took a cab and returned to our hotel.
Vacations make me sleep like a log, and I did just that on my first night in Bangkok. It had started.
Frequent searches leading to this page:-
Thailand tour package 3 days 2 nights, Thailand tour package from Chennai, Thailand tour package from Delhi, Top Thailand tour packages with price, best Thailand tour packages for couple with price