Dear Bangkok,
I love you.
I never thought I will be head over heels in love with you; for I understand that you are a bit messy, brooding, complicated and intense (most of the times). You are not for everyone and I had a cultural shock when I came to you after my visit to Phuket and Krabi, a much calmer and soothing experience than you ever would be.
Day 1 in Bangkok
My first day in Bangkok was to the Safari World and I have never felt so elated, clapping hands like a six-year-old, oblivious to others' eyes on me. A fantastic day with so many unique animals from all across the world was what you had to offer me, to celebrate my last birthday as a 20-something.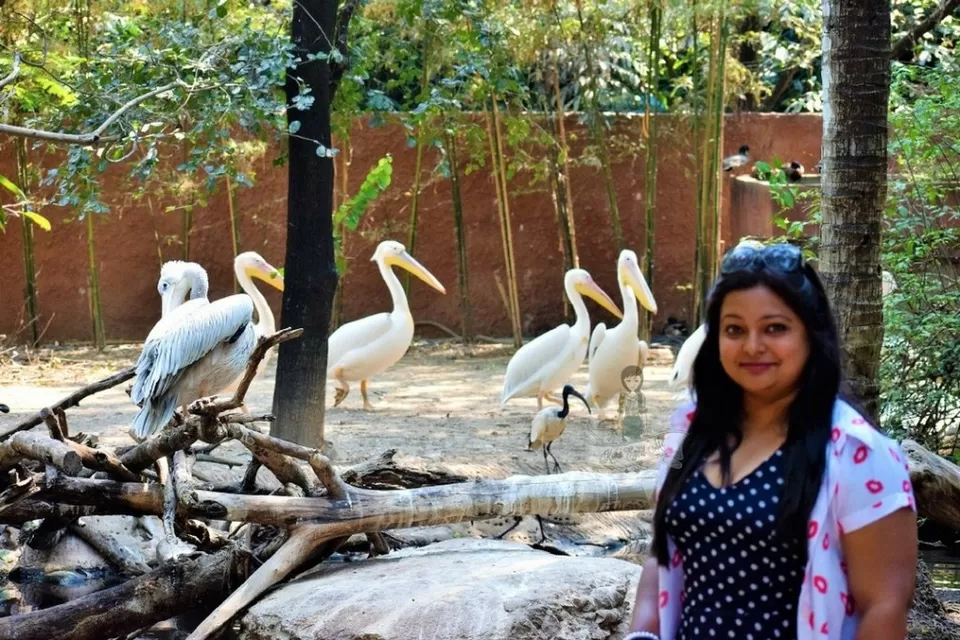 You suited yourself up in a tuxedo at night and welcomed me into your arms for an extraordinary dinner atop Vertigo -the Moon Bar, nudging me to look out for the exceptional view of the city from up above. 61-st floor? Whoa! I still get goosebumps.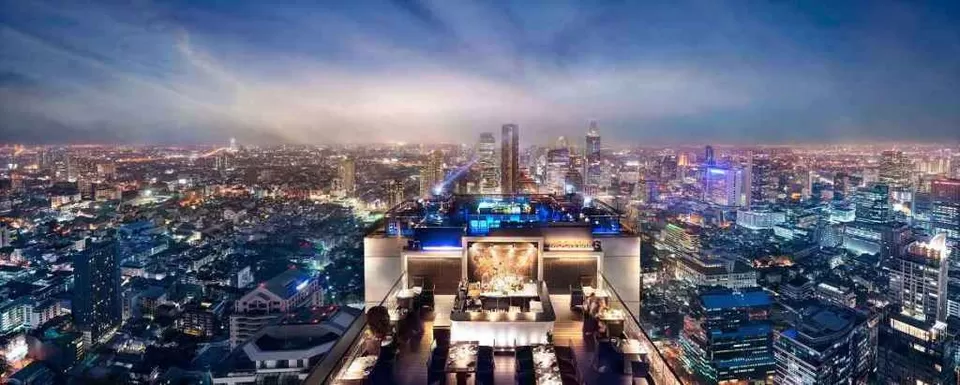 You took me to show your true self, urging me to take a closer look at you by visiting the Royal Grand Palace, Wat Pho, and Wat Arun.
With more than two lakh square meters to cover, the Grand Palace stood tall. Home to the revered Emerald Buddha, you also showed me how the late King Bhumibol was loved and adored by your people. Thousands dressed in black were paying homage to him, even after four months of his demise.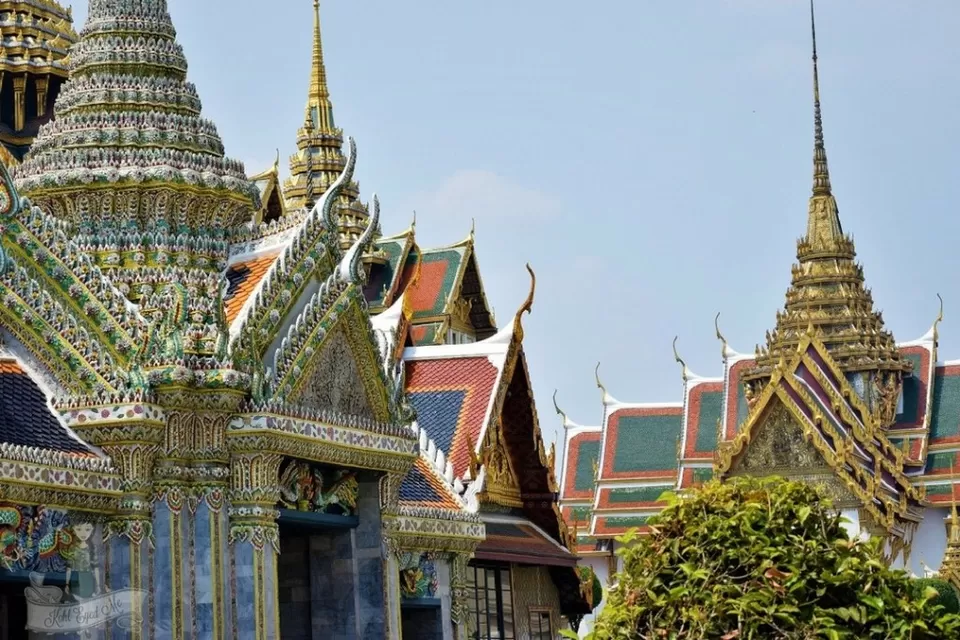 Five meters tall and forty-six meters long, Wat Pho was a sight to see.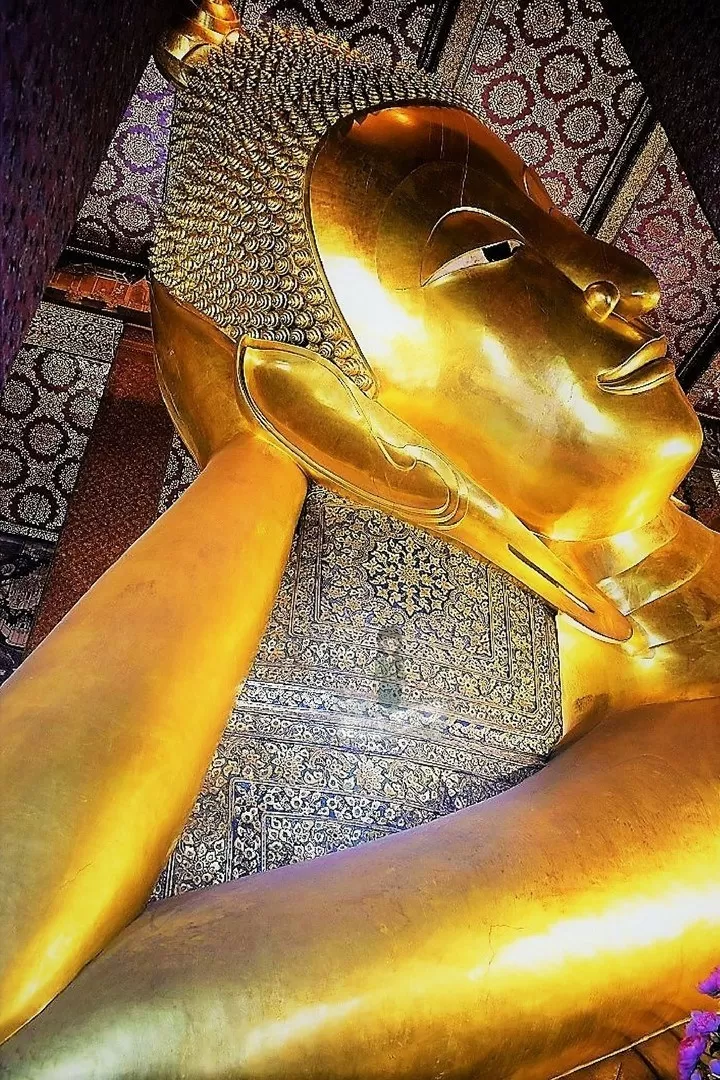 I had bought the coins to drop on the 108 bowls on the temple as I was told that the Buddha completed 108 positive actions on his way to becoming perfect.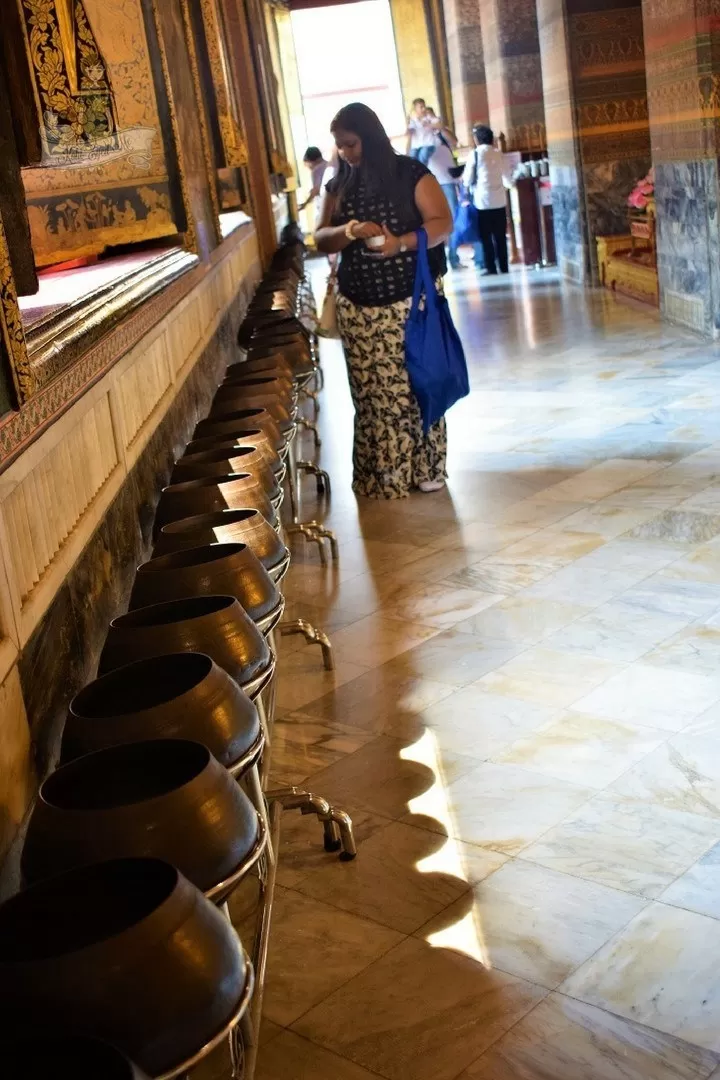 When these were a sight to behold, the heat was exhausting and I knew I couldn't move another step. But you pushed me to go further and just like that, you showed me a better way to get across the Chao Phraya river to get to Wat Arun than walking for another 6 km - ie. by taking a ferry.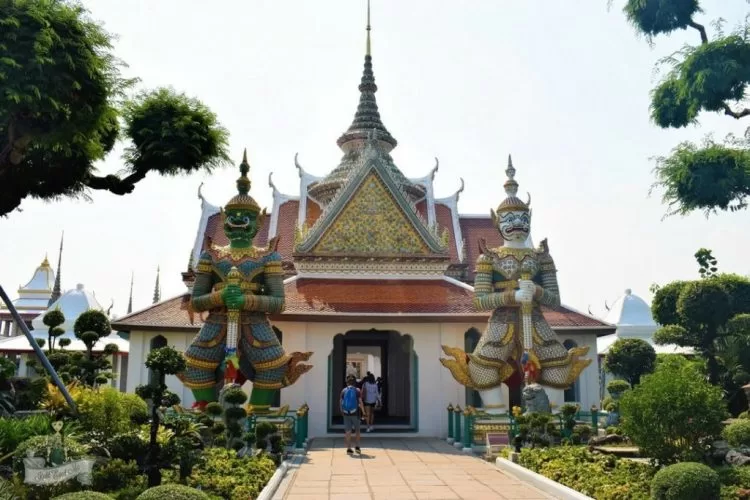 Wat Arun stood tall across the river and while my husband went about the temple, hopping like a kangaroo, I decided to relish the juicy mangoes from the little café inside.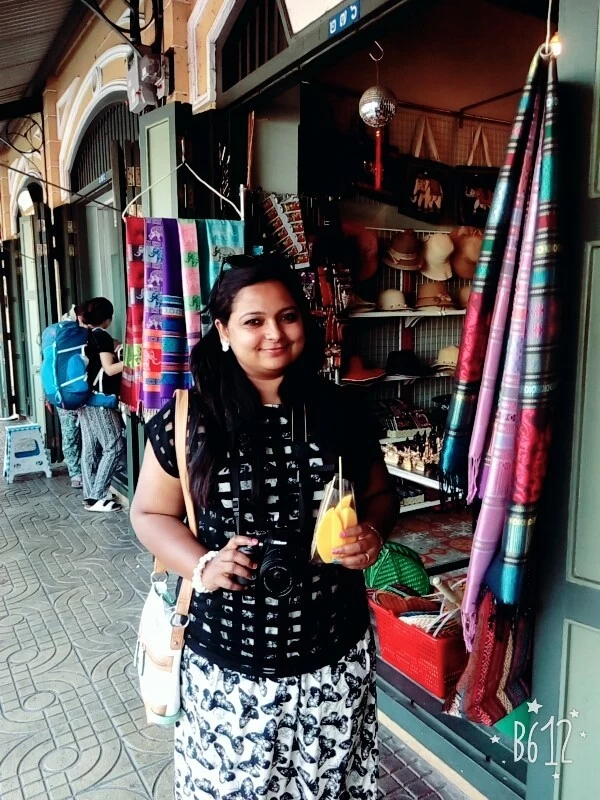 And then, you showed me that Australian couple, who were writing their names on a tiny bell. Yes! Holding his hand, I smiled at the love of my life and thanked for all the blessings bestowed upon us, while he tied the bell.
Hopping on and out of the ferry in Chao Phraya river was equally fun like that on the Skytrain. I was astounded by the different modes of transportation that you had to offer to tourists like me - be it the different colored taxis, tuk-tuks (rickshaws), BTS, MRT or ferries.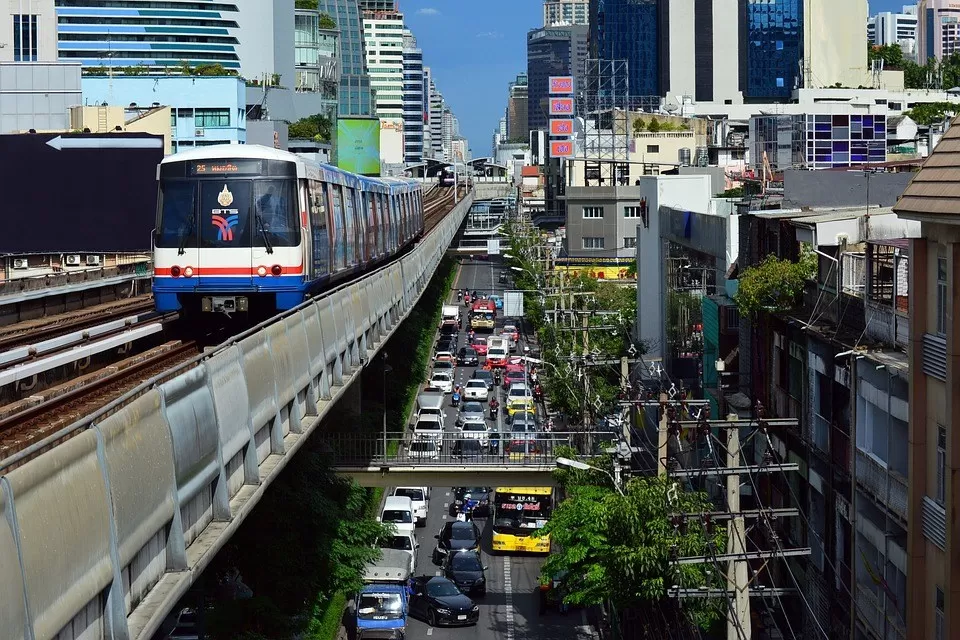 More excitement awaited me in the form of gorgeous sharks, little clown fishes, sting rays, turtles, and penguins as they decided to steal my heart in the SEALIFE Ocean World at the Siam Paragon Mall.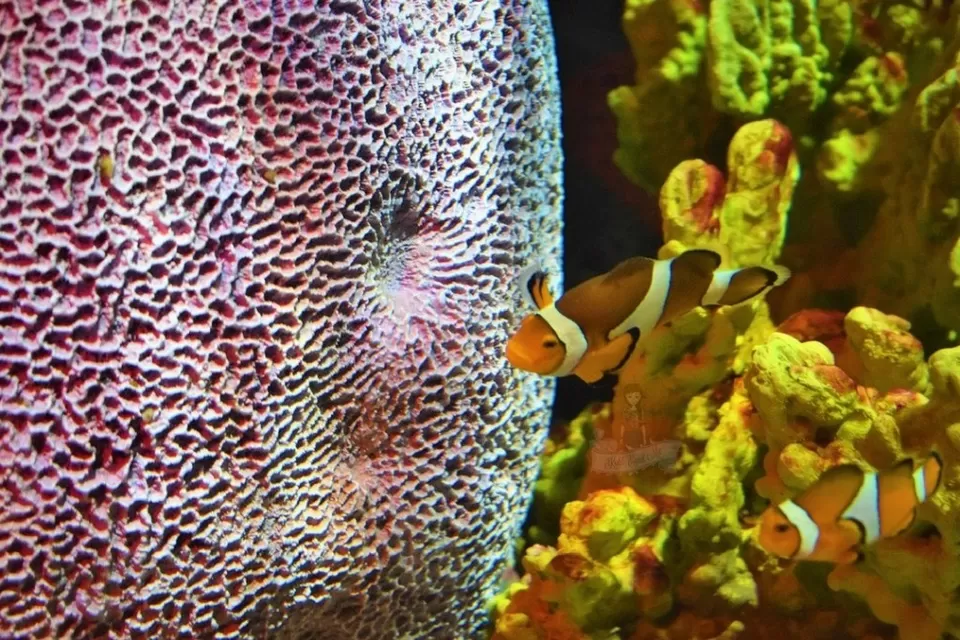 I knew I couldn't keep one more step, my legs were hurting and I don't think I have ever walked for an entire day, my whole life. Tears rolled down my cheeks when I knew my hotel room was hardly 200 meters away and that I couldn't even touch my toe on the ground. That was when you decided to unleash the wild side in you. Standing on the Nana BTS Station, contemplating on how to walk those final 200 meters, you flashed that board right on my face - the Nana Plaza! After all, I am in Bangkok. If not here, where else will we have some real fun?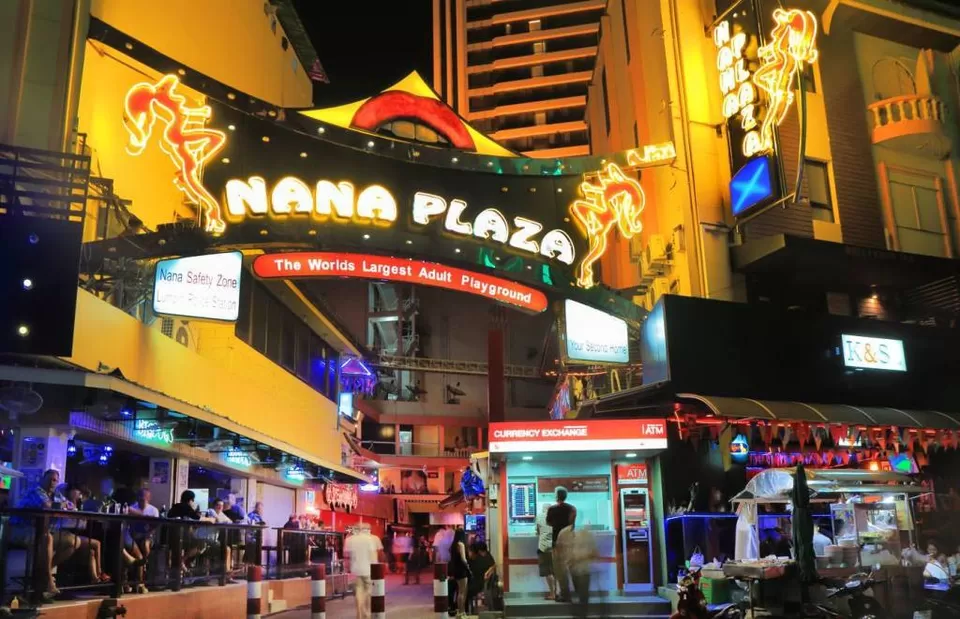 Did I ever think about visiting a go-go bar in my life? A strip club with my man next to me? I gaped and gasped for air when 'she' signaled for .... well, I'm not giving you any details!!! And there he was, walking away, oblivious to what was happening! Haha! Hilarious now it all seem. But fun all the more!
Day 3 in Bangkok
The final day dawned and I knew I had to skip the one thing that I actually looked forward to, these fourteen days - the Thai cooking Class. I still bear a heavy heart because of the missed opportunity. But yes, you had better plans for me. Though not a shopaholic, I knew I had to pick up something for my friends and family and that was when Pratunam Market, Indra Market, and the MBK Mall happened. What did I buy? Scented soaps, Shower gels, Potpourri, Naraya Bags, pretty lights, fans, fridge magnets, bags, shoes, facial masks, lingerie! Phew! We just made it in time for the taxi waiting at our hotel at 7 pm to take us to the airport for our flight back to our country.
Bangkok, your love consumed me, made me strong and the chaos and madness were just what I needed in life. But I also loved when the hustle and bustle subsided, as the sun set across the Chao Phraya River, a man praying in front of a Buddha statue or when everyone stopped and stood up when the National Anthem was played every morning and evening. Even when there was not a soul who spoke in English, there was always a pleasant smile on their faces and a Sawasdee Ka making me feel welcome in your land. There were times when I was overwhelmed and may be scared the hell out of me. But that's the whole point. I did not leave the same person as I came here, and I love you for that!
Love love.