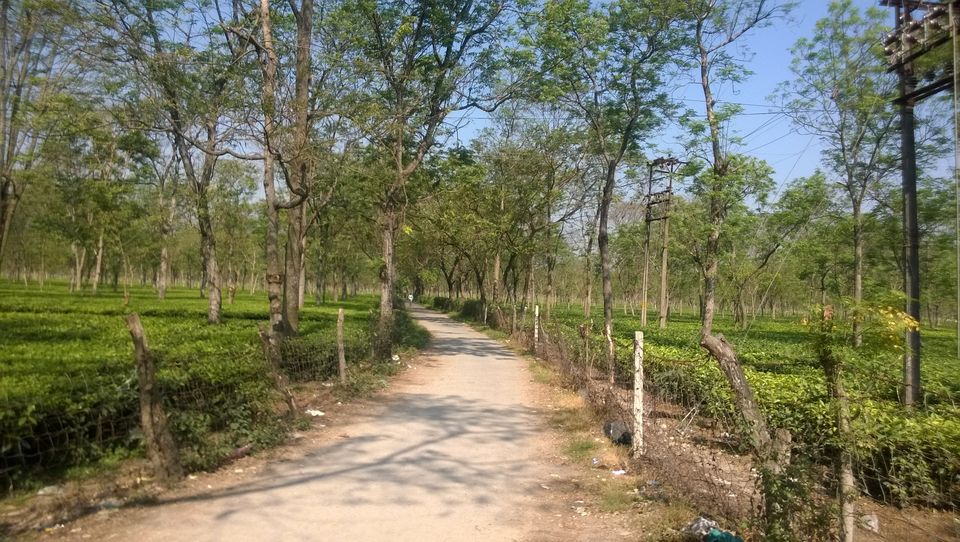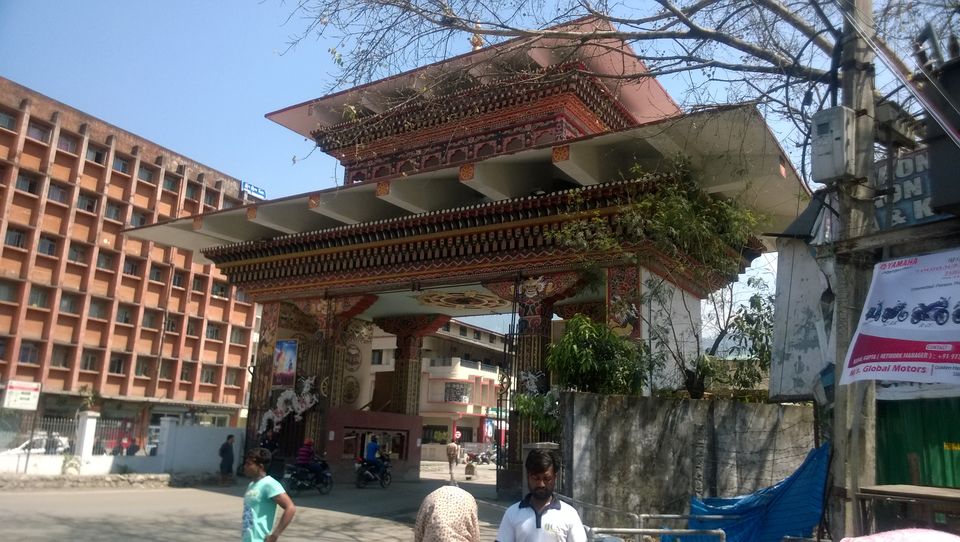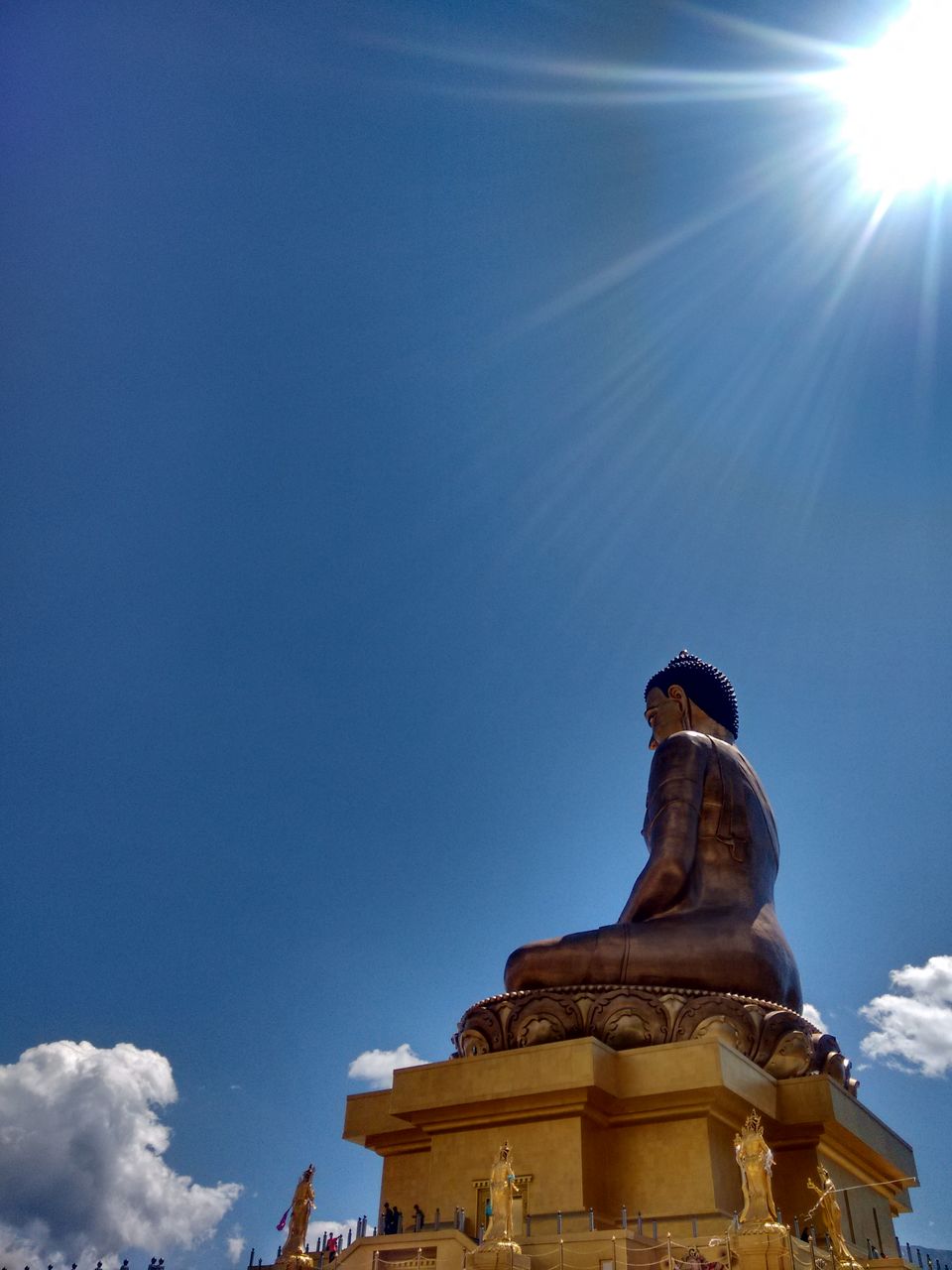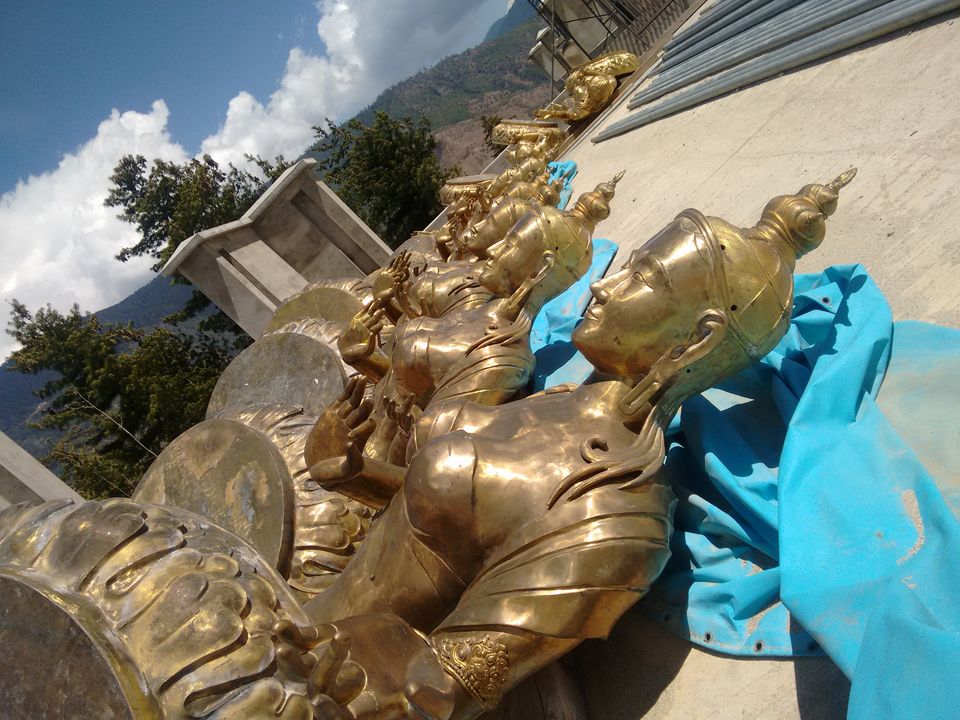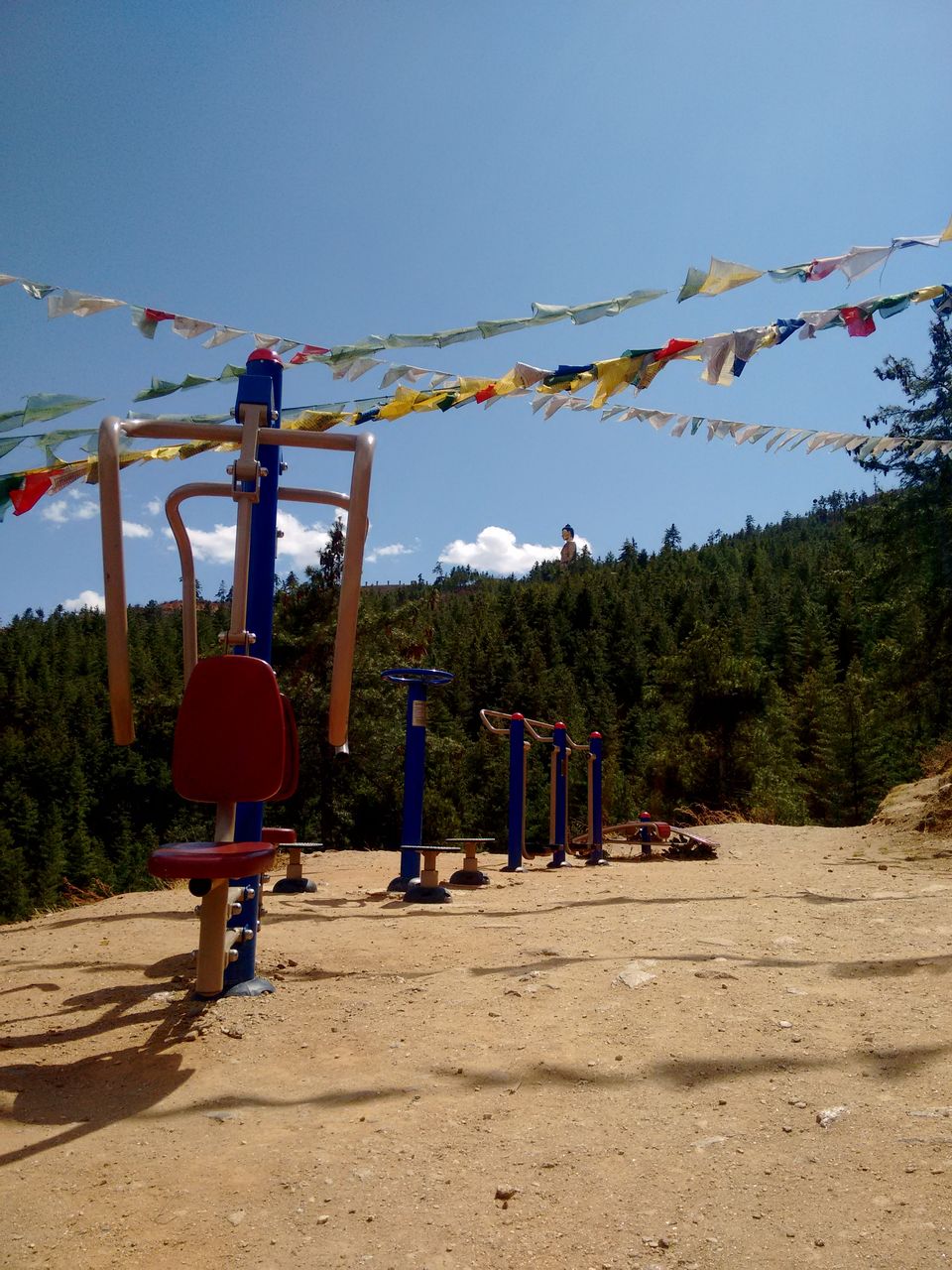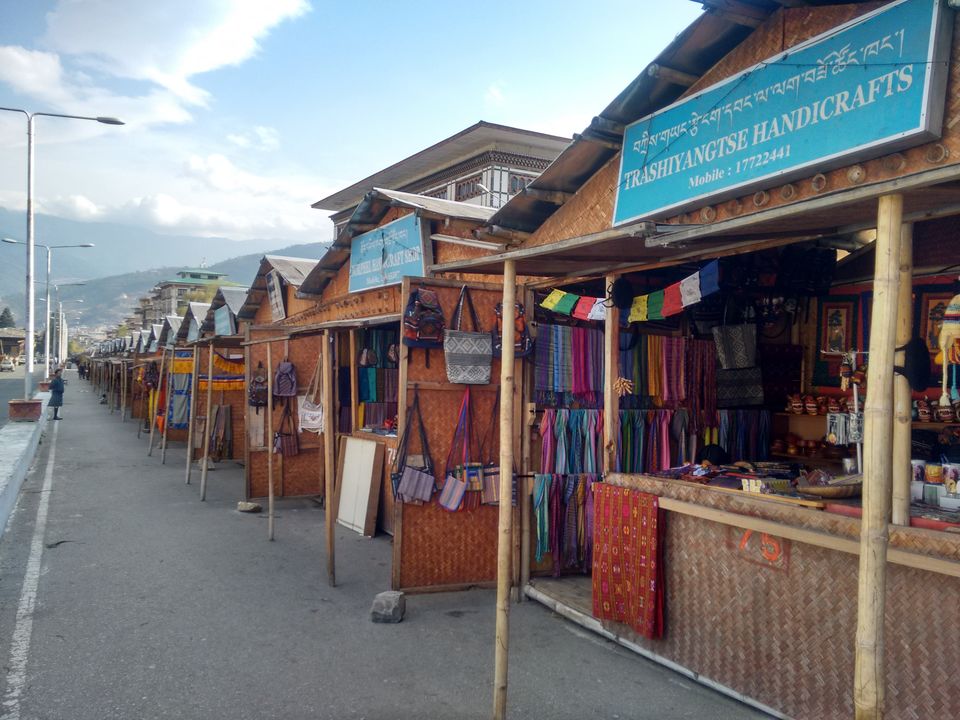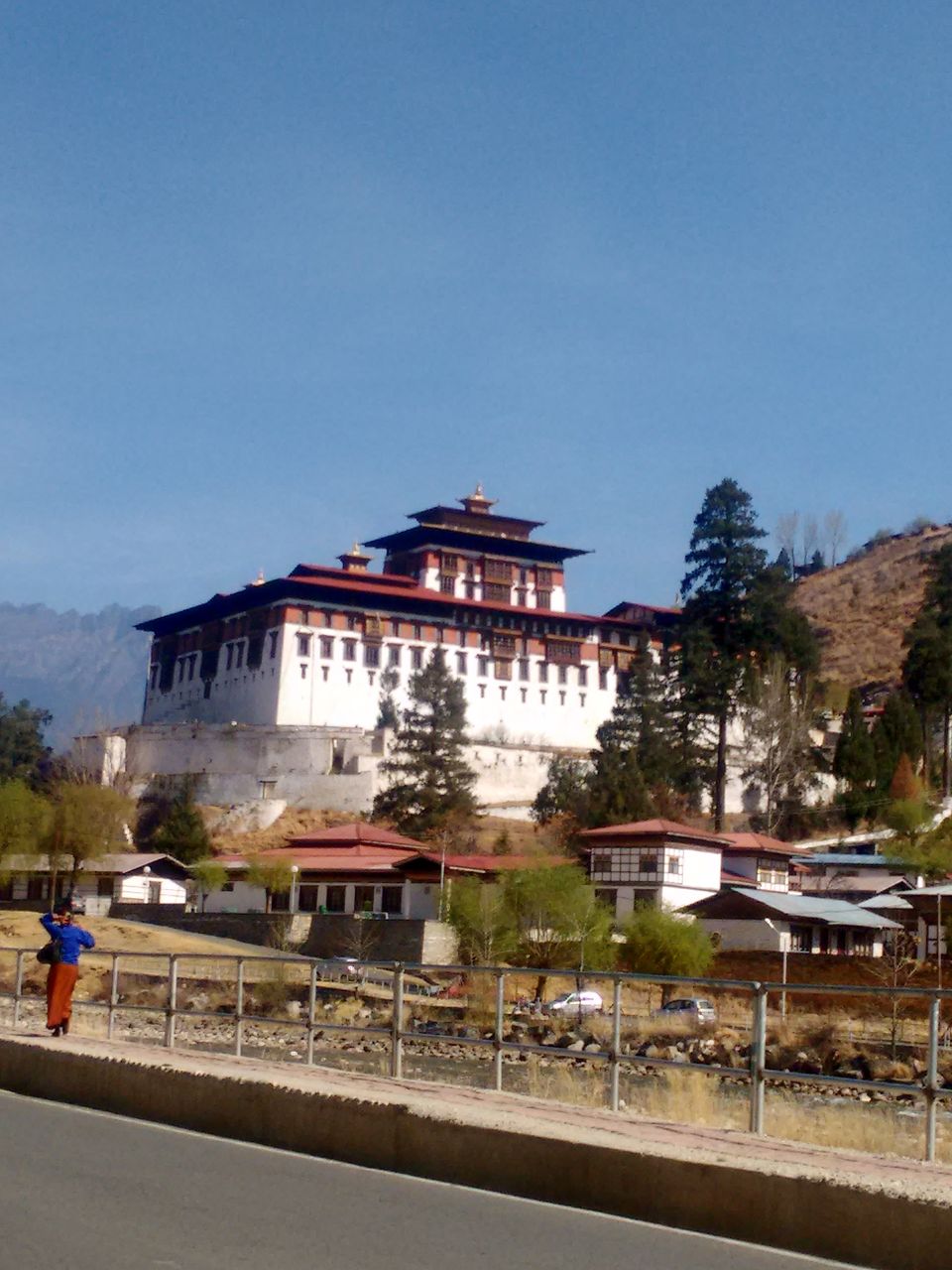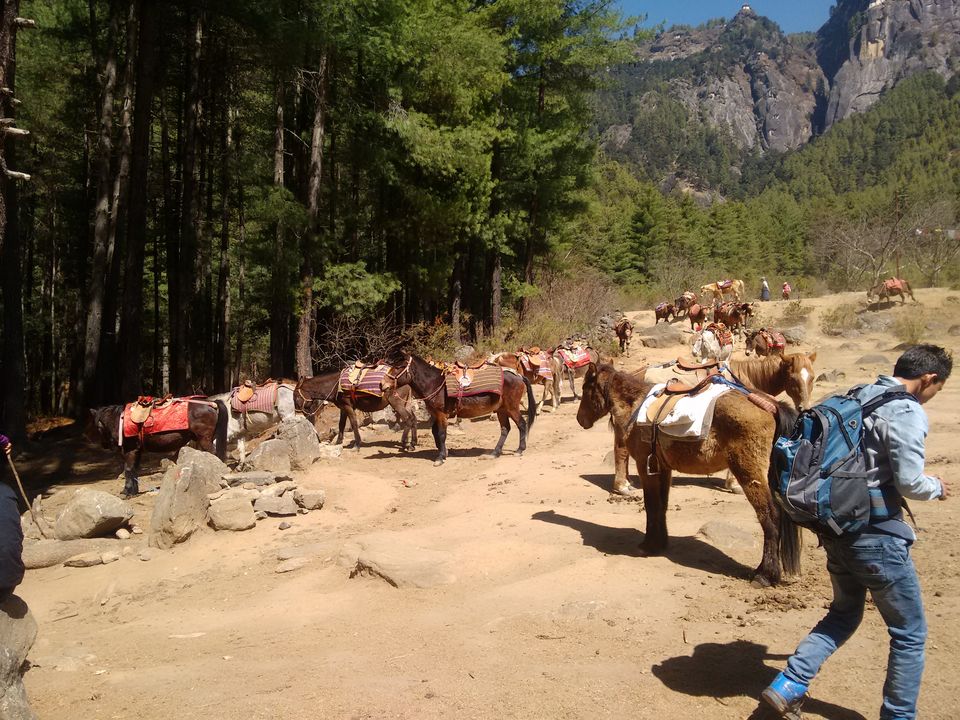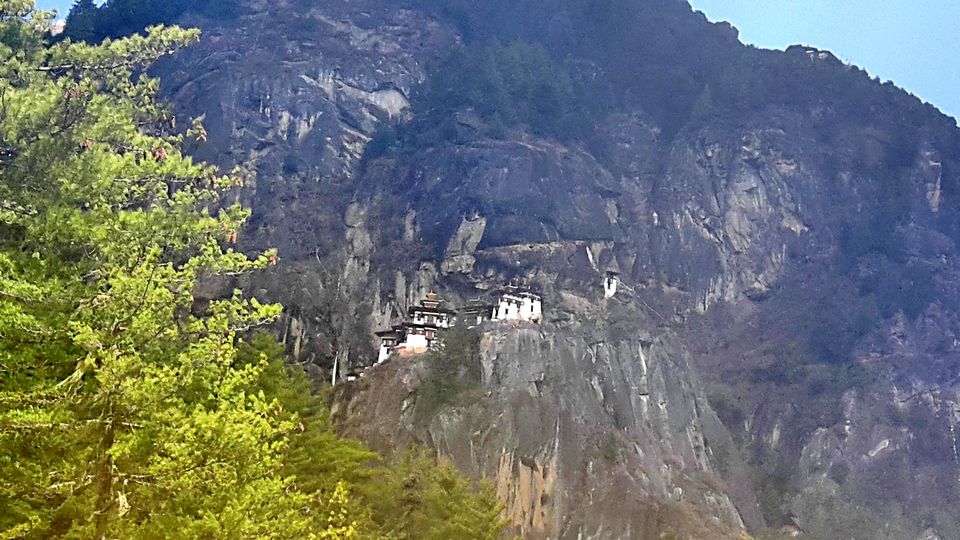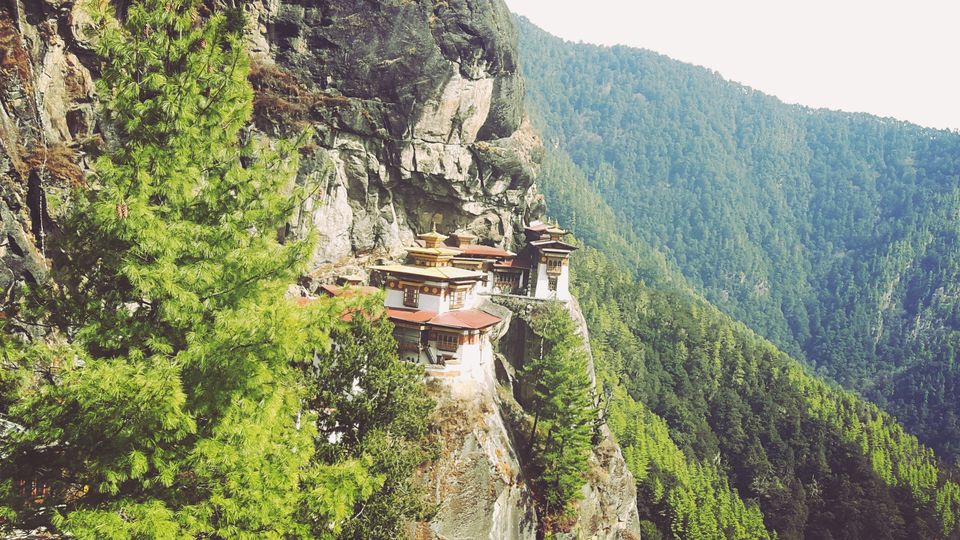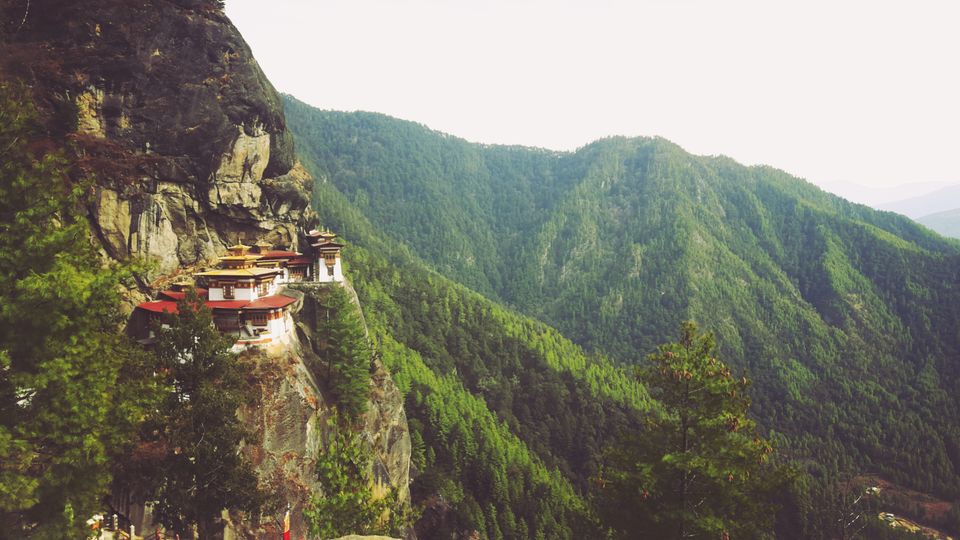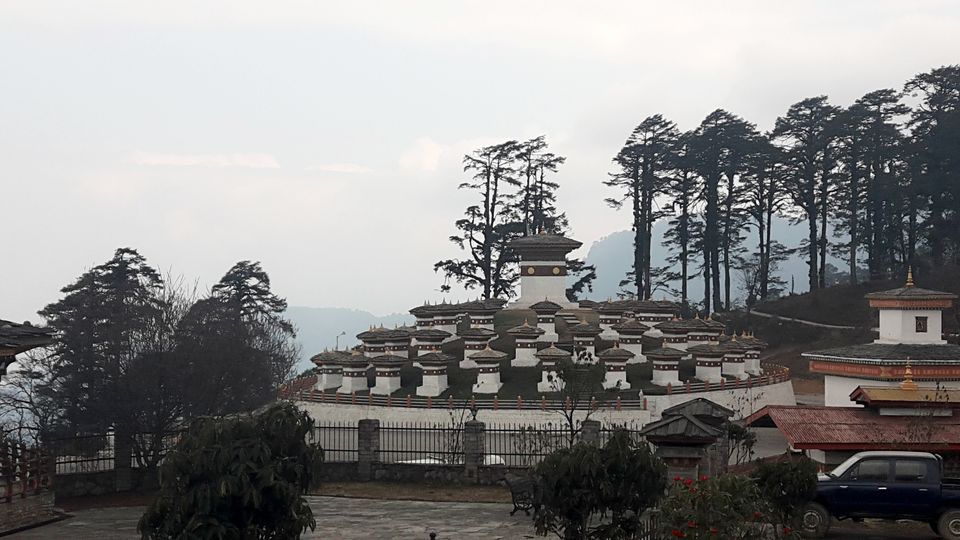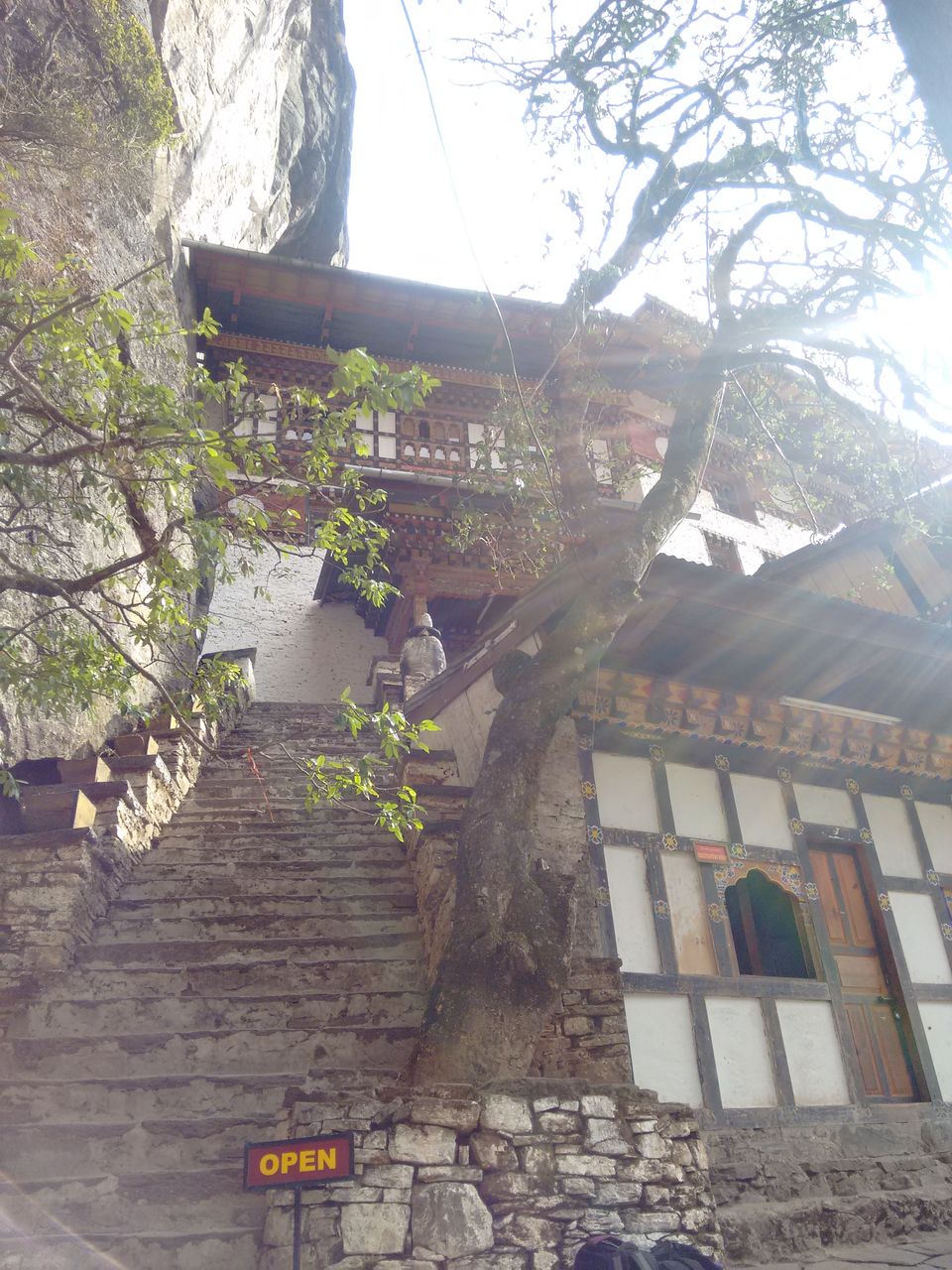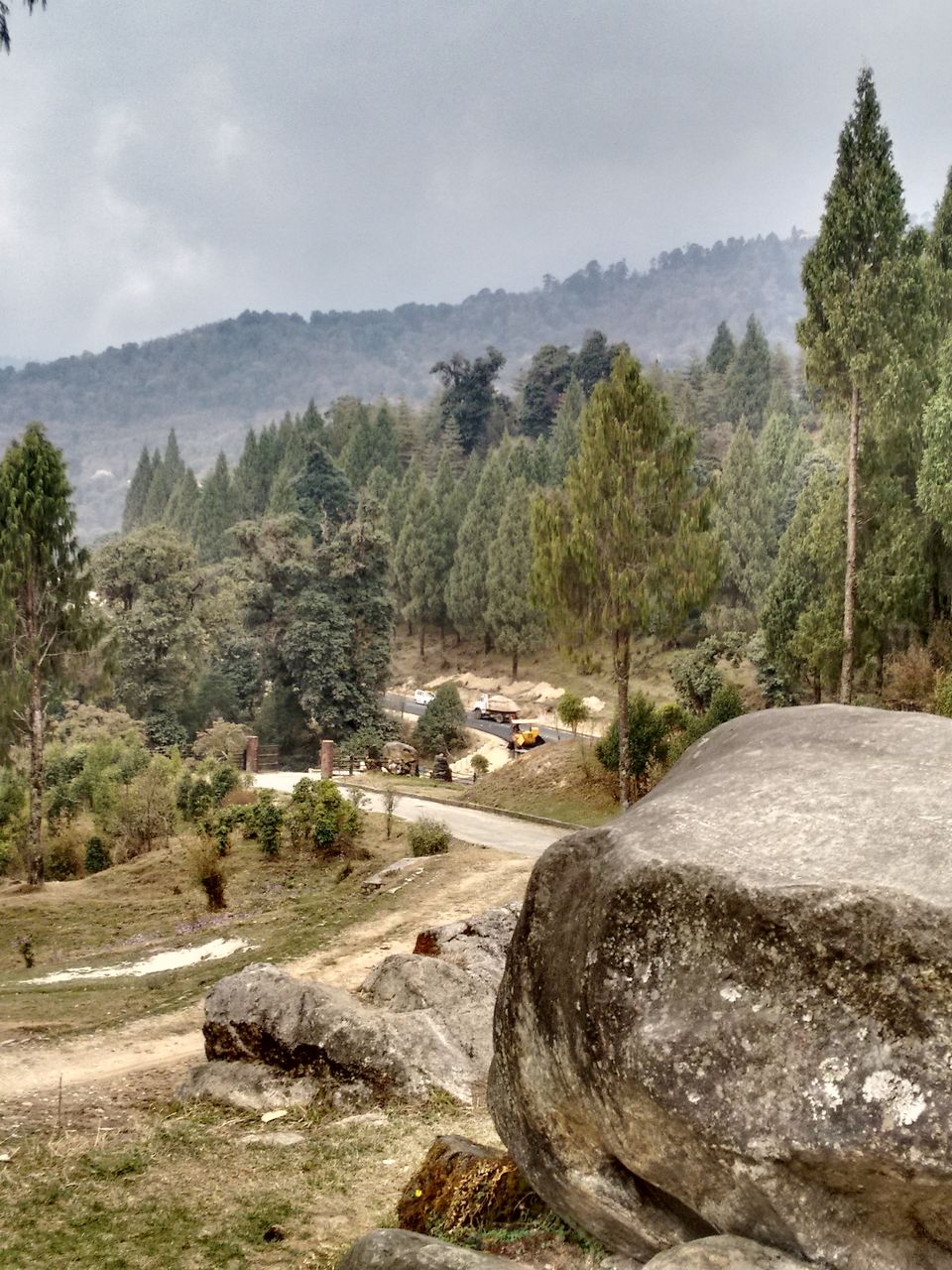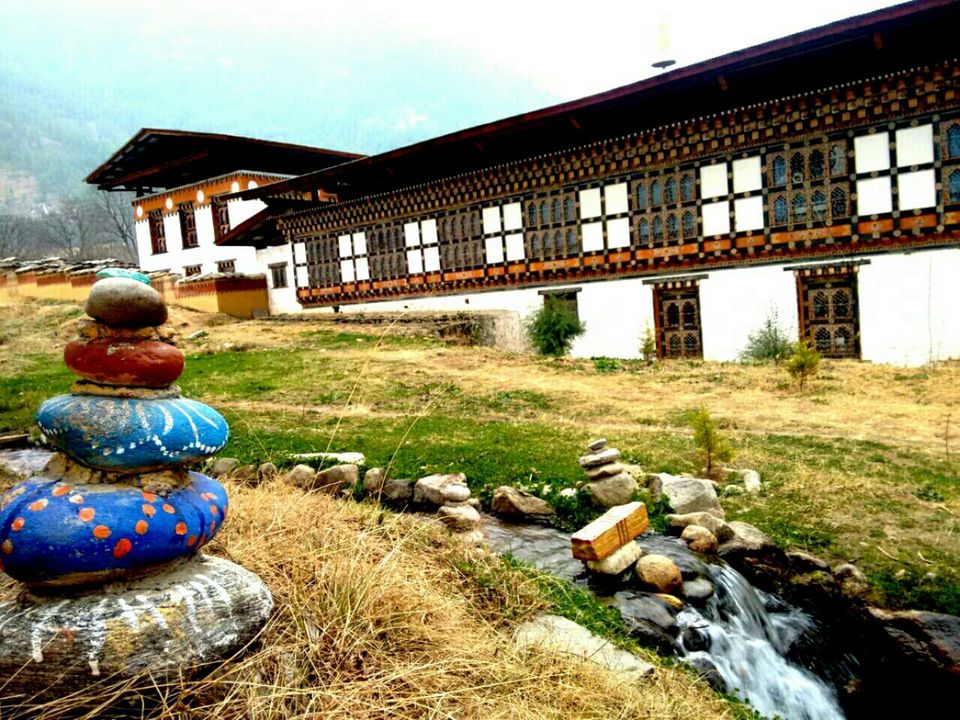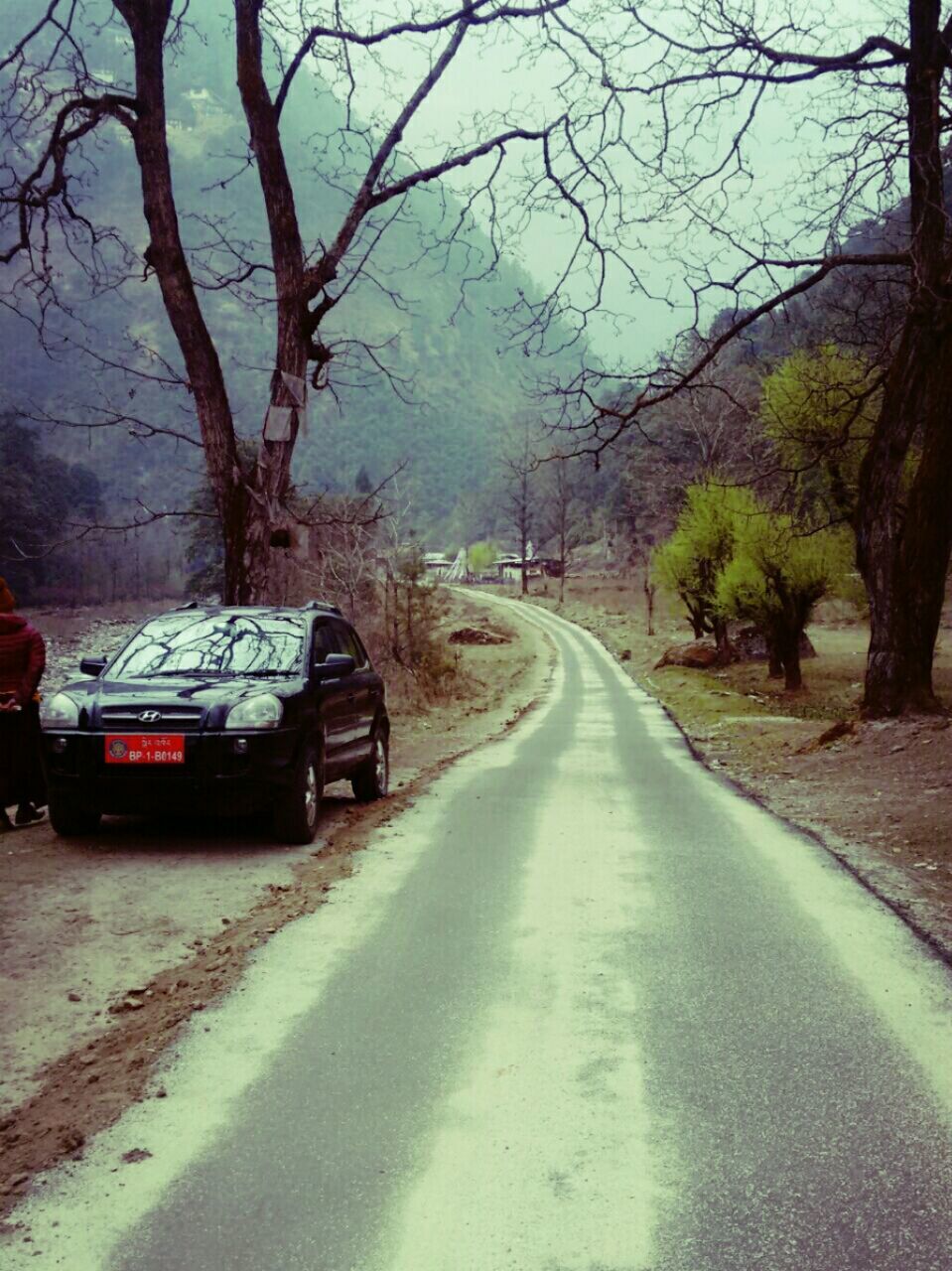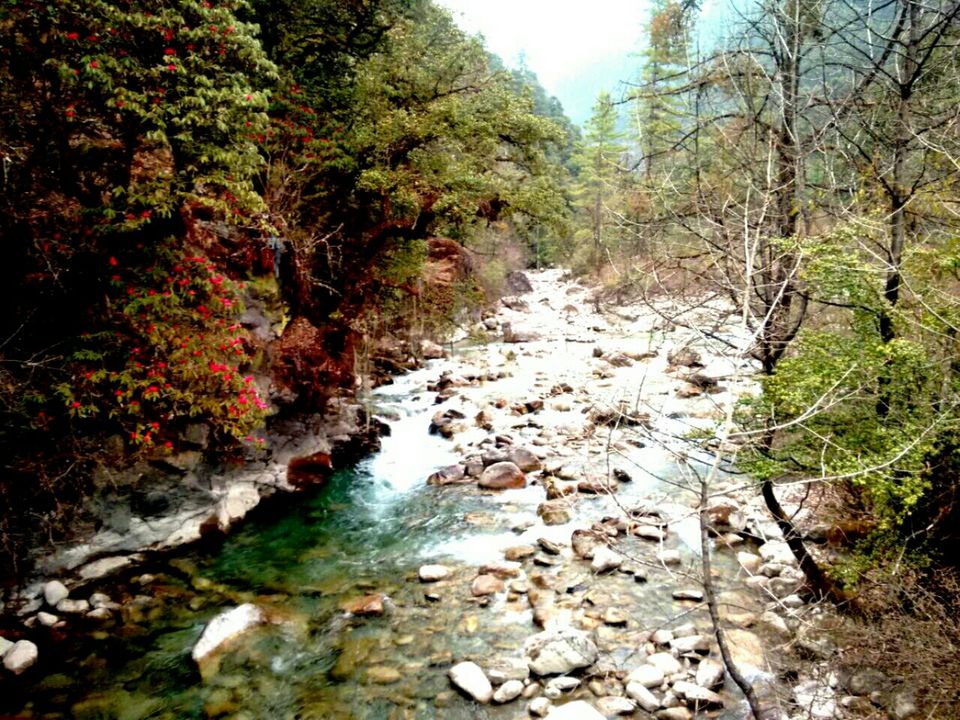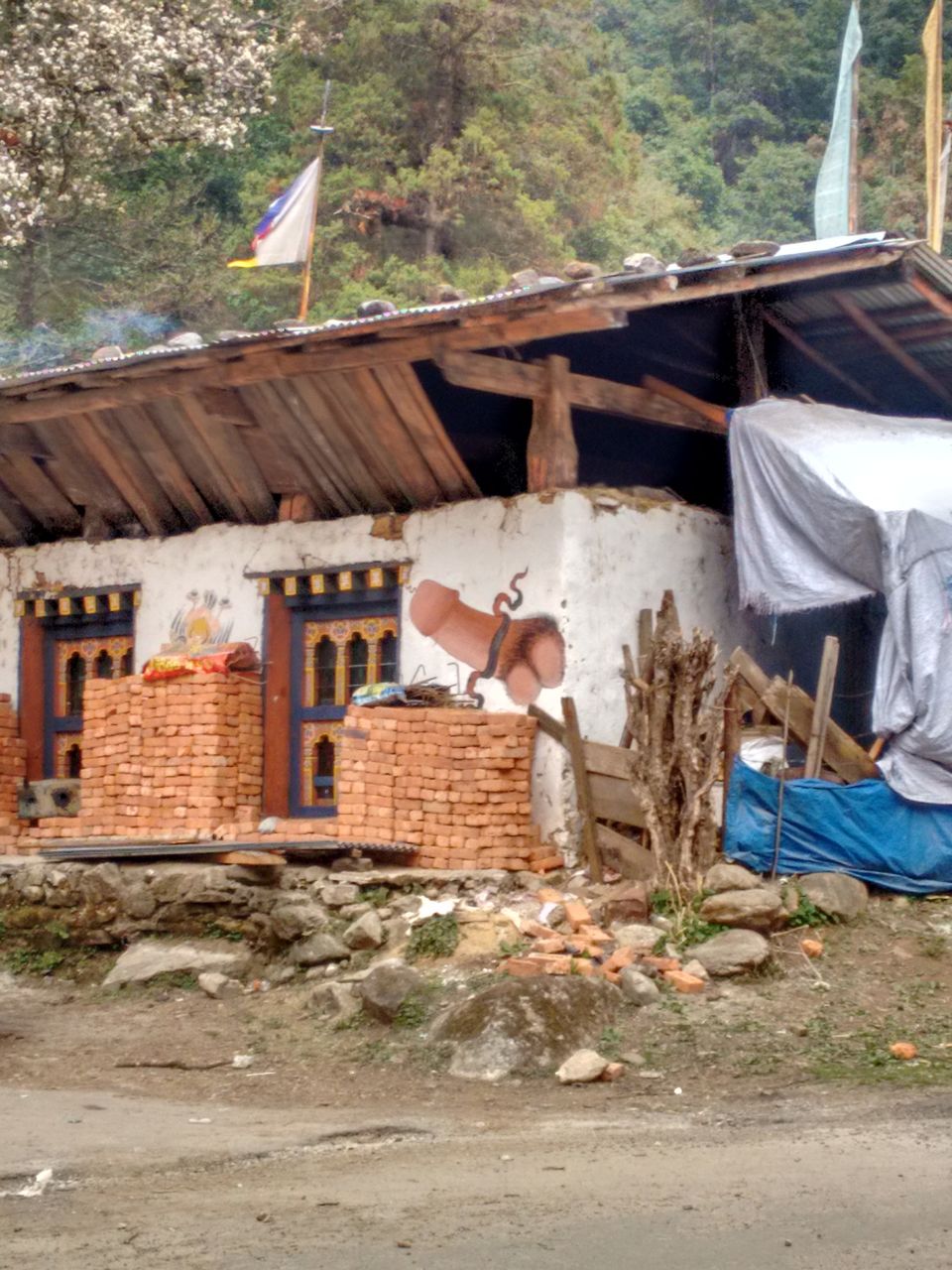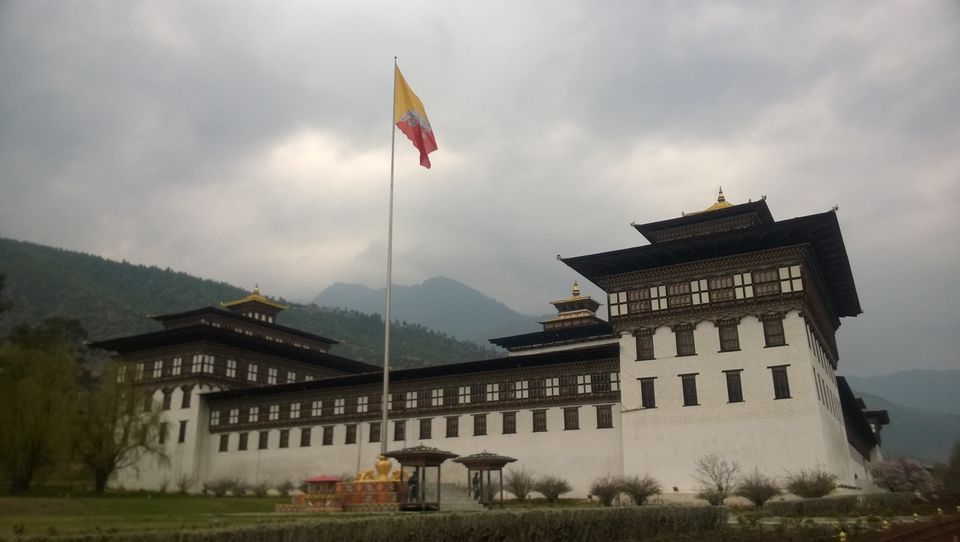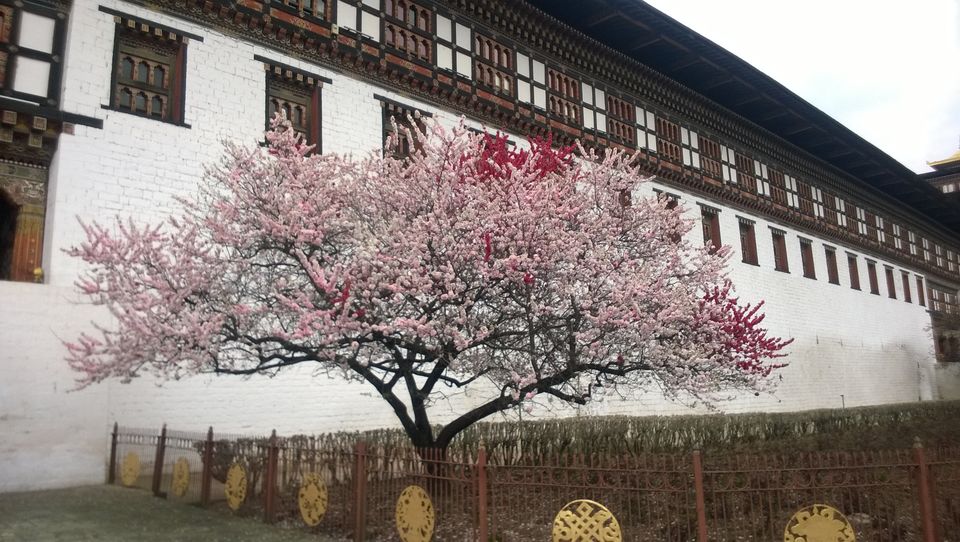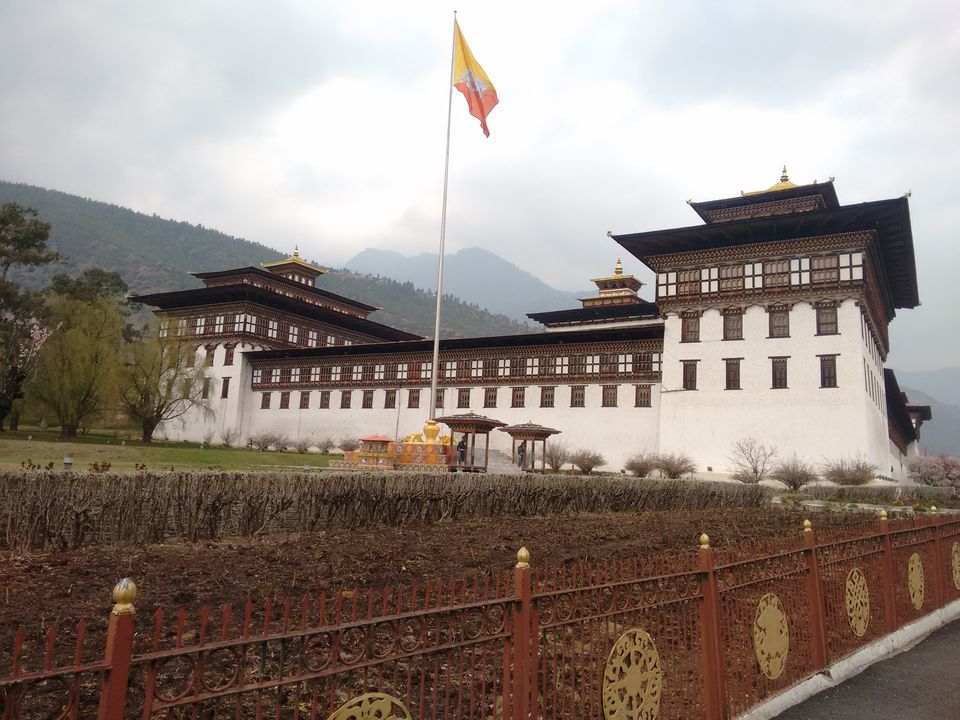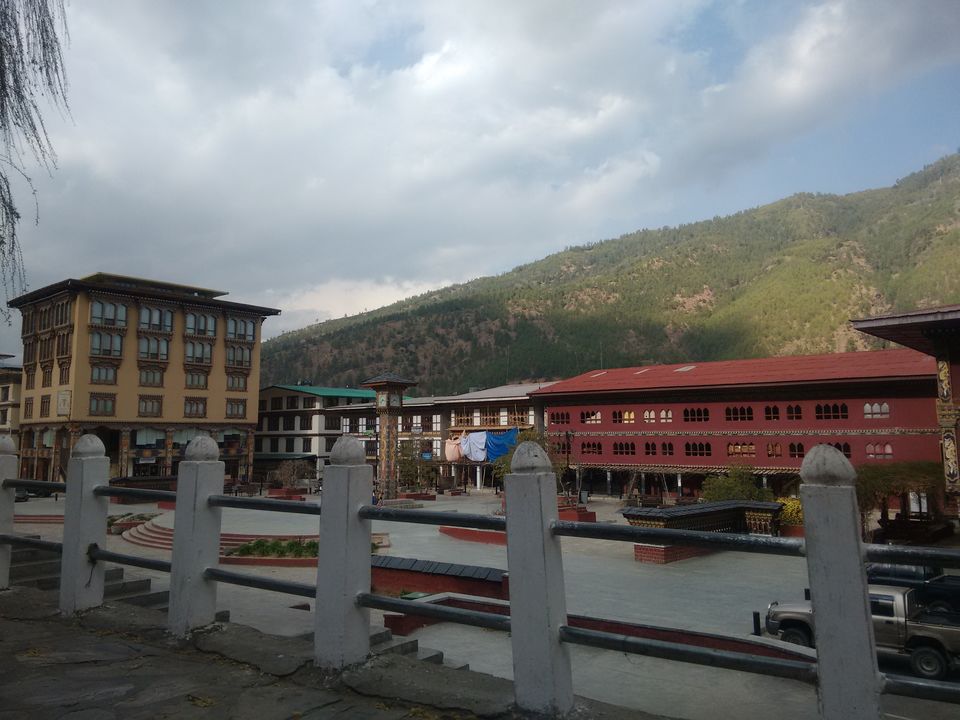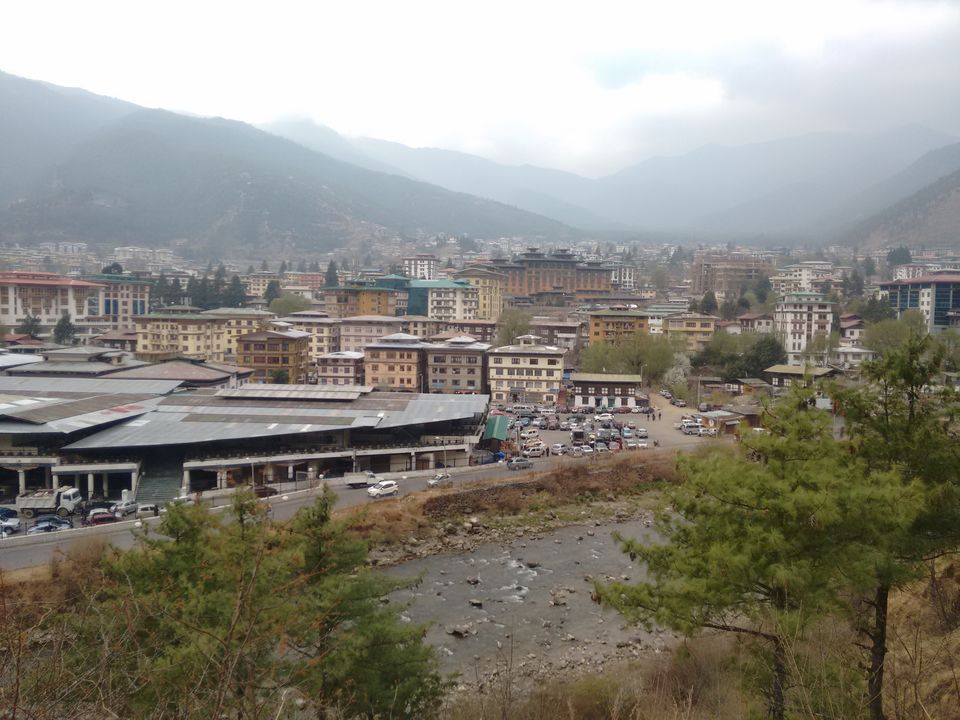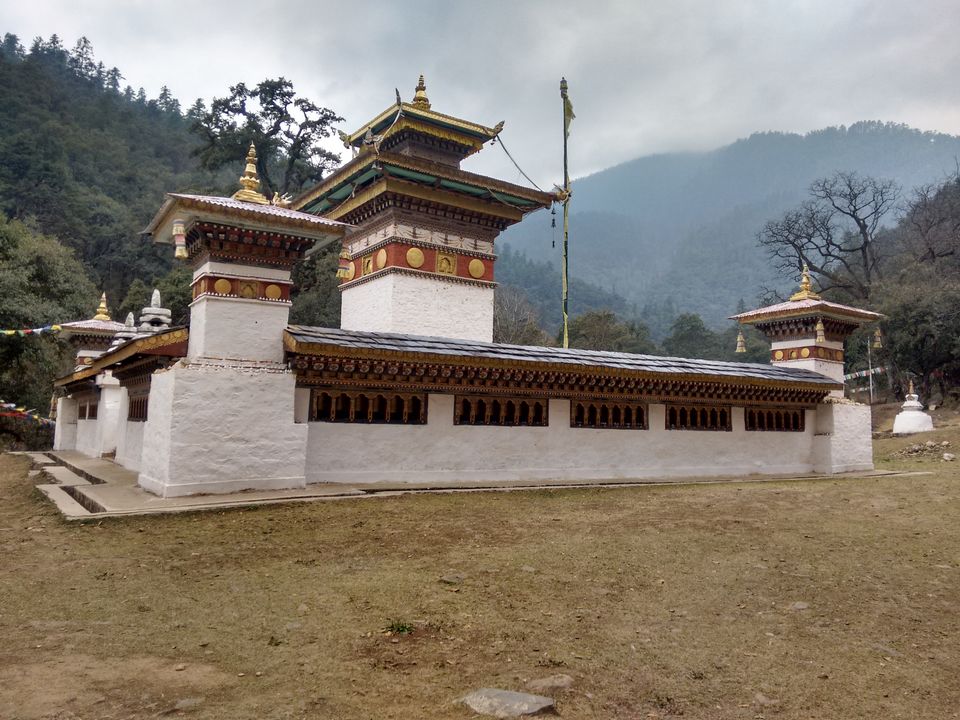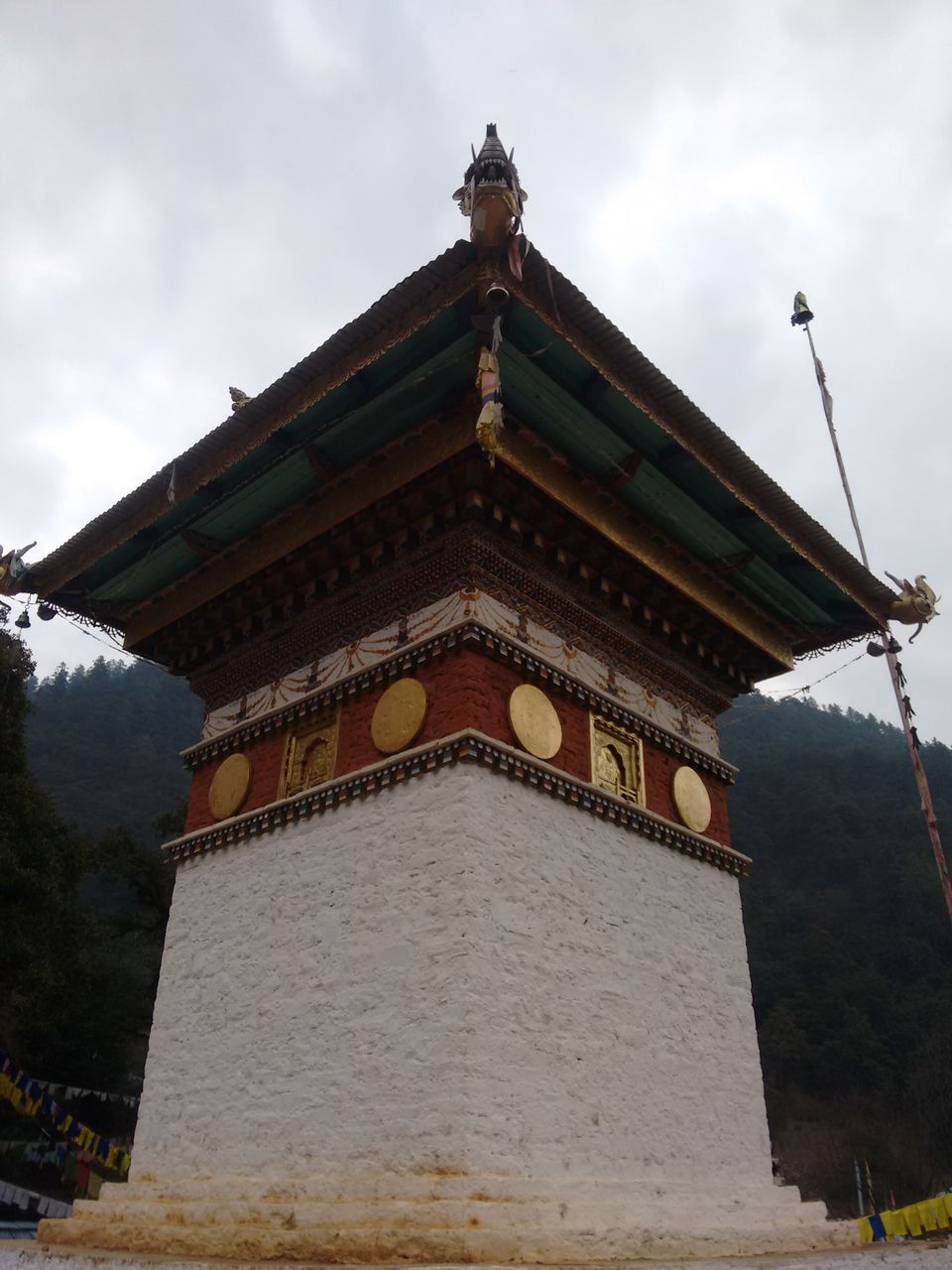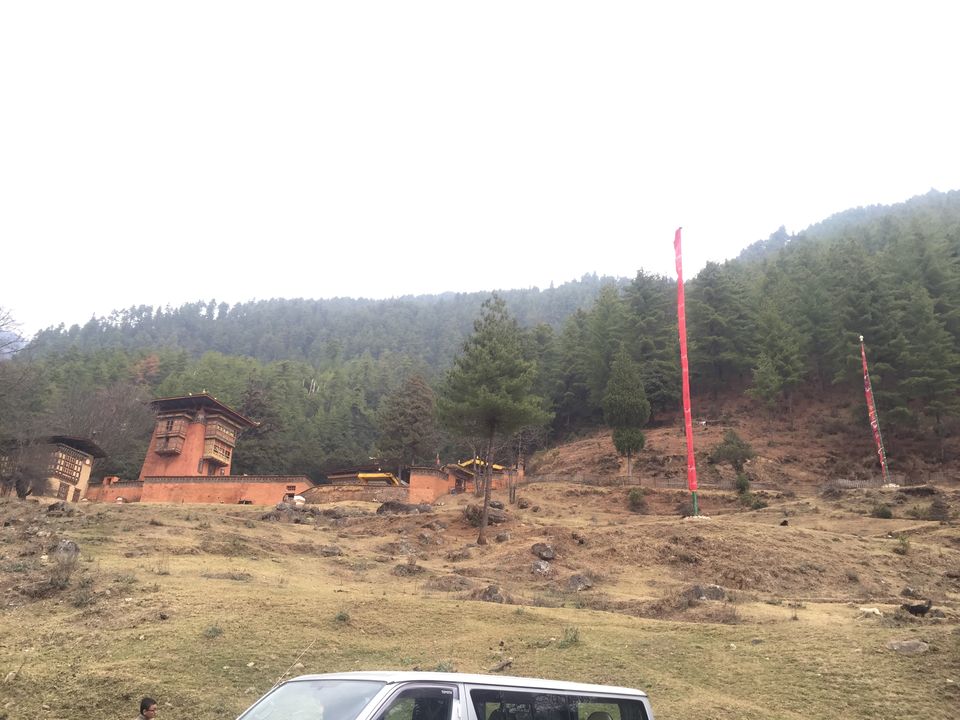 There is a far off kingdom just as in fairytales
With a loving king and a beautiful queen,
In a world full of happiness.
They say its wellbeing that is a measurement,
Of the kingdom's development
Where strawberries blanket the mountains
And Spanish mosses cover trees like curtains
Where pink trees are a reality
And travellers are welcomed with glee
Sounds surely like a wonderland
This kingdom is called Bhutan my friend.
In its surreal demeanor stands tall a kingdom so beautiful that every fleeting instant you may need to pinch yourself to believe that what you are witnessing is not a dream. Yes, such is the beauty of Bhutan. "The forbidden land", "The land of the Thunder Dragon", "The medicinal country" are few of the various names attributed to this beautiful kingdom. Bhutan, a landlocked country tucked in between the Himalayas, is a member of United Nations and SAARC and is also one of the few hotspots for biodiversity conservation in the world.
How to reach?
Bhutan can be reached from other parts of India by two ways primarily, via Phuentsholing which is situated at the border of West Bengal and Bhutan, or via Samdrup Jongkhar in south-east Bhutan, which borders the Indian district of Darranga, Assam and is approximately 150 kms away from Guwahati, in Assam.
We took the route via Phuentsholing, the starting point being Jalpaiguri (not New Jalpaiguri) in northern part of West Bengal, from where we boarded a bus to Hasimara, a small village near the border town of Jaigaon (India)/ Phuentsholing (Bhutan). The nearest airport in India is Bagdogra, approximately 161 km from Phuentsholing and the nearest railway station is New Jalpaiguri approximately 152 km from Phuentsholing. Thimphu, the capital is at a distance of 164 km from Phuentsholing.
If you want to reach Bhutan by air, then Paro is the sole international airport. Druk Air operates in this region catering to several destinations such as Bangkok, Kolkata, Delhi, Bagdogra, Guwahati, Mumbai, Singapore etc. However I believe it's preferable to take the road to Bhutan, firstly because air travel could get pretty expensive up to Paro, if budget is a constraint and secondly it would also mean that you will be missing out on the picturesque landscapes en route Bhutan.
Entry Permit
Indians do not need a visa to visit Bhutan, but at the immigration department at Phuentsholing, it is mandatory to issue an entry permit for non Bhutanese people visiting Bhutan. The identification documents required are passport or voter ID card, Adhar Card is not accepted by Bhutan Government as an identification proof. Getting an entry permit at the immigration office can get pretty cumbersome during peak seasons and may delay your travel by one day if you have to halt at Phuentsholing. Therefore try reaching Phuentsholing as early as possible. Also single entry permits are not given to solo travelers. Therefore if you are travelling solo, talk to any person who is also waiting for their permits and ask them to club you along. From the immigration office at Phuentsholing you can get the permit to visit Thimphu and Paro, if you plan to visit other parts of Bhutan then you must visit the immigration office at Norzim Lam, Thimphu to get the permit to travel further.
Except Indians, all other tourists of other nationalities are charged a fee of $ 250 per day per person covering the touring and hotel accommodation.
Places to stay:
We stayed at Babesa, Thimphu at the most cozy and comfortable home that could ever exist with the most hospitable people I have ever met in my life. This isn't a commercial homestay so I cannot suggest that you also put up over there, but a homestay experience while in Bhutan is way better than staying in hotels. The Bhutanese way of life needs to be experienced to understand the depth of the culture and also to taste their authentic fiery cuisine.
There are a number of such homestays available, for more information you can check the following links http://www.bhutanhomestay.com/. Or http://www.tourism.gov.bt/directory/homestay.
Hotels can also be found in abundance in Phuentsholing, Paro and Thimphu at affordable prices. It is advisable to make prior bookings.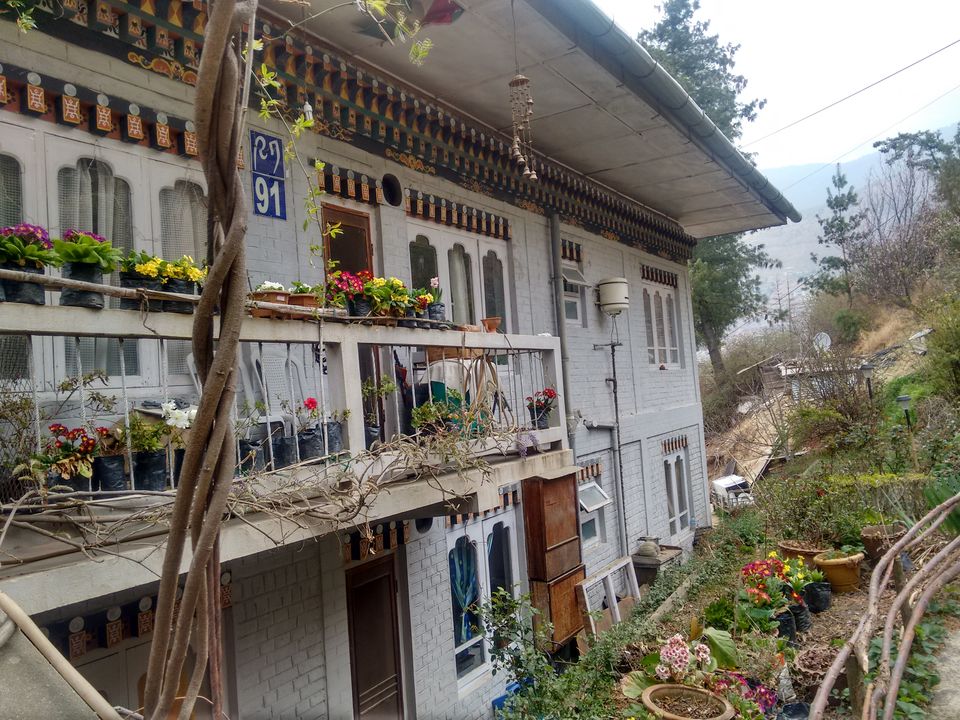 Best time to visit
The best time to visit Bhutan would definitely be spring in the months of Mid March to May. However autumn months also draw a lot of tourists to Bhutan. Winters are extremely cold and for snow lovers Bhutan can be a paradise during the winter months.
During spring Bhutan turns into a colourful extravaganza with various shades of pink, red, purple and white flowering trees. The peach and cherry blossoms look breathtakingly beautiful, right out of the fairytales. Bhutan is home to numerous species of flowers. Main flowers include Rhododendrons, Orchids, Daffodils, Lillies. The hills are blanketed with wild strawberries that flower during the spring months. Bhutan is also home to numerous species of mushrooms and there is a special festival called Matsutake Festival dedicated to celebrate the mushrooming season during the months of August in the Ura Valley.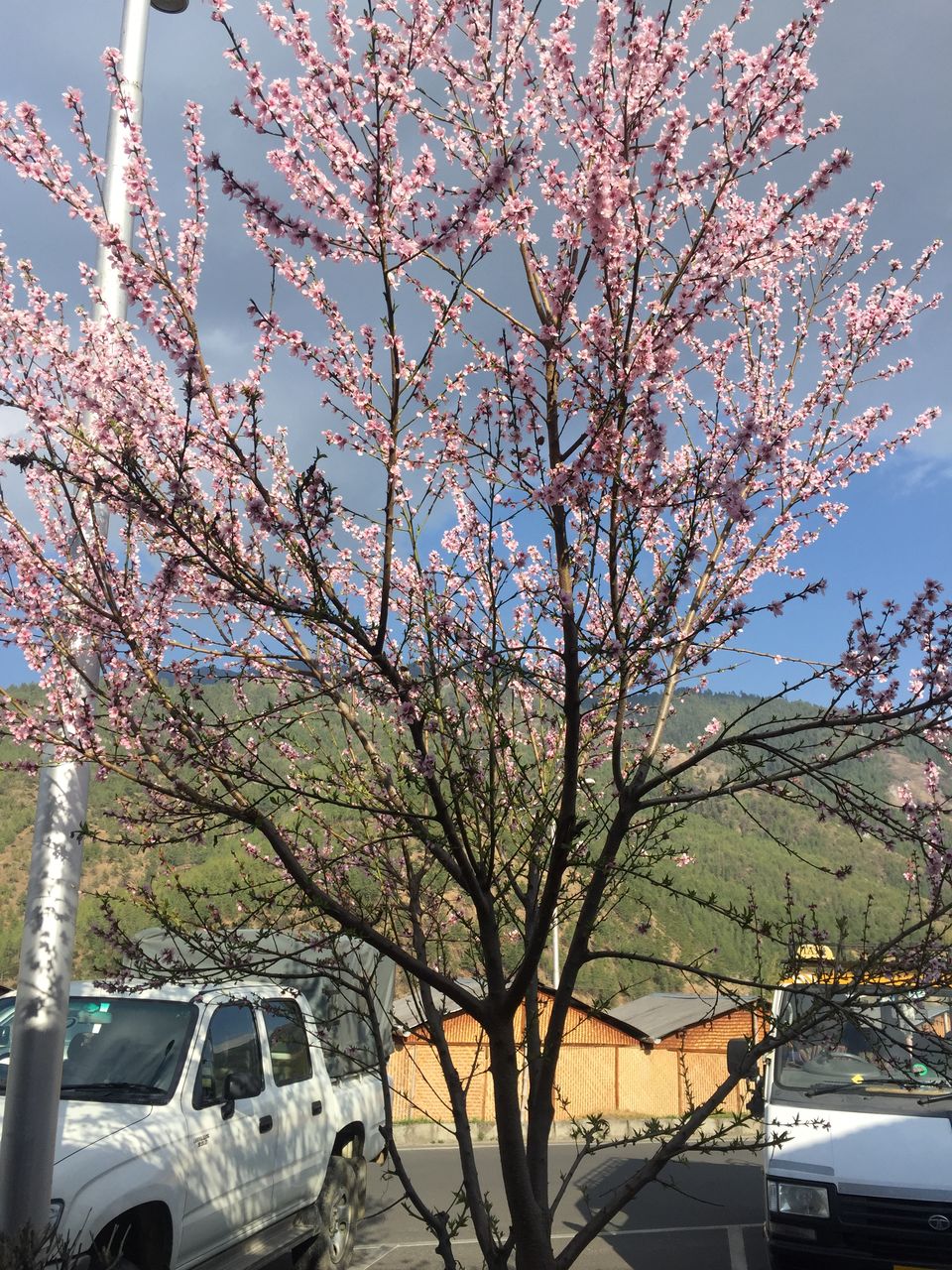 Places to visit in and around Thimphu
Our Itinerary included the following places:
Buddha Point/ Kuenselphodrang
Glistening atop a mountain you can see the face of Buddha looking over the southern part of Thimphu, that is where Buddha Point or Kuenselphodrang is. The road up to the Buddha point is mesmerising, the fluttering prayer flags, the abundance of flowering peach and plum trees and the crazy wind make it a complete fairytale experience. Once you climb to the top, the view is all the more breathtaking. This place gives you a bird's eye view of the city down below and the magnificence with which the Buddha Dordenma statue overlooks the city is worth admiring. It is said that the third eye of Buddha in this statue is a diamond that costs a whooping 1 crore Rupees. The trail leading up to the point is ideal for cycling. You can also see few open air gyms on the way which were created by the Government to make fitness accessible to the masses. What better than exercising in the open air below the clear blue sky overlooking the entire city of Thimphu?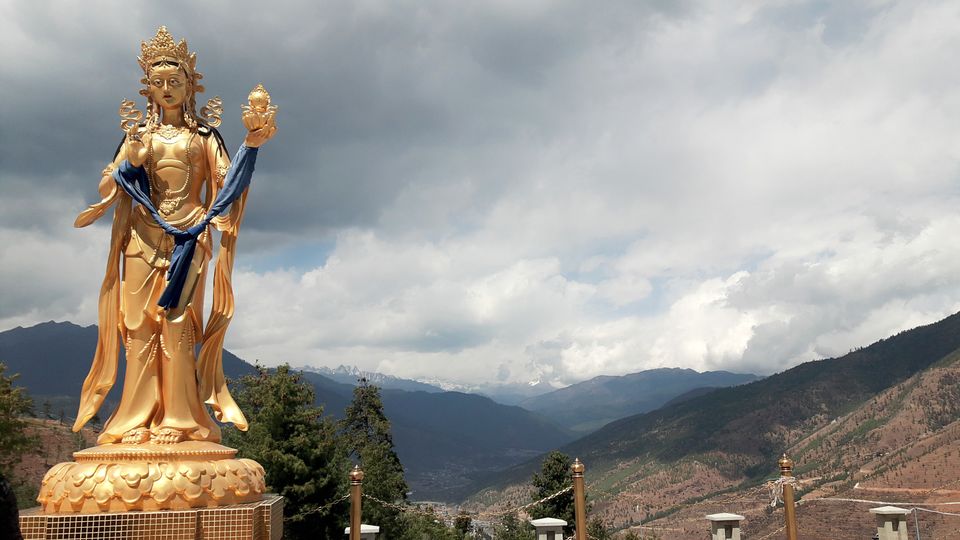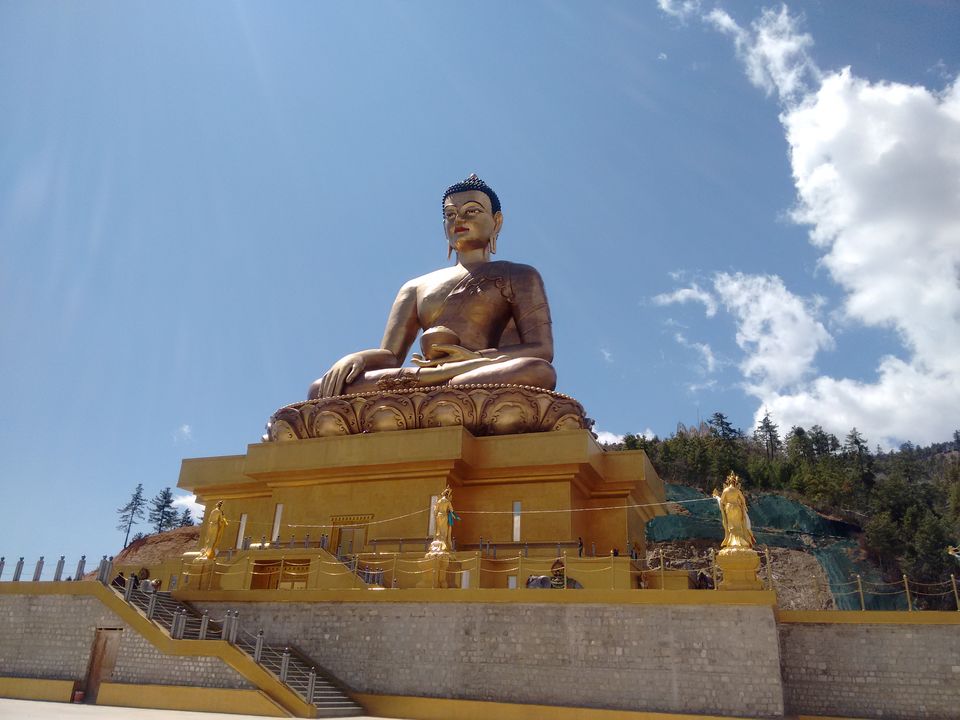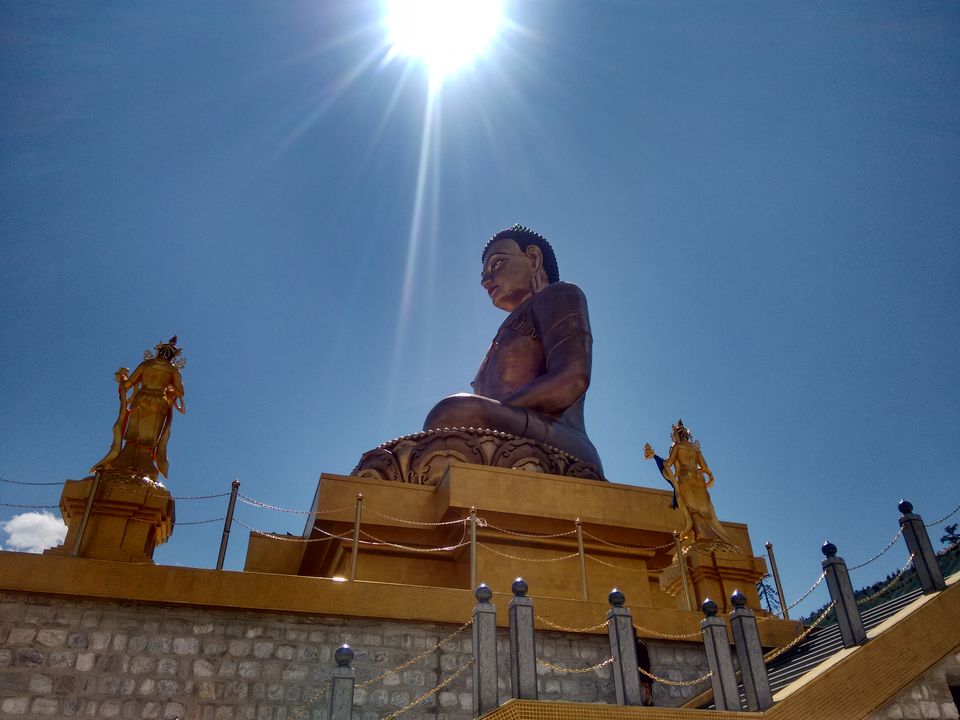 This is a beautiful monastery situated on top of a hill; it is believed to be one of the oldest monasteries to be built in Thimphu. The main statue inside the monastery is that of Buddha of Compassion or Avalokiteswara, who is believed to have liberated thousands of suffering people. The locals bring new born babies to this monastery to be blessed by the local deity who is the protector of the masses.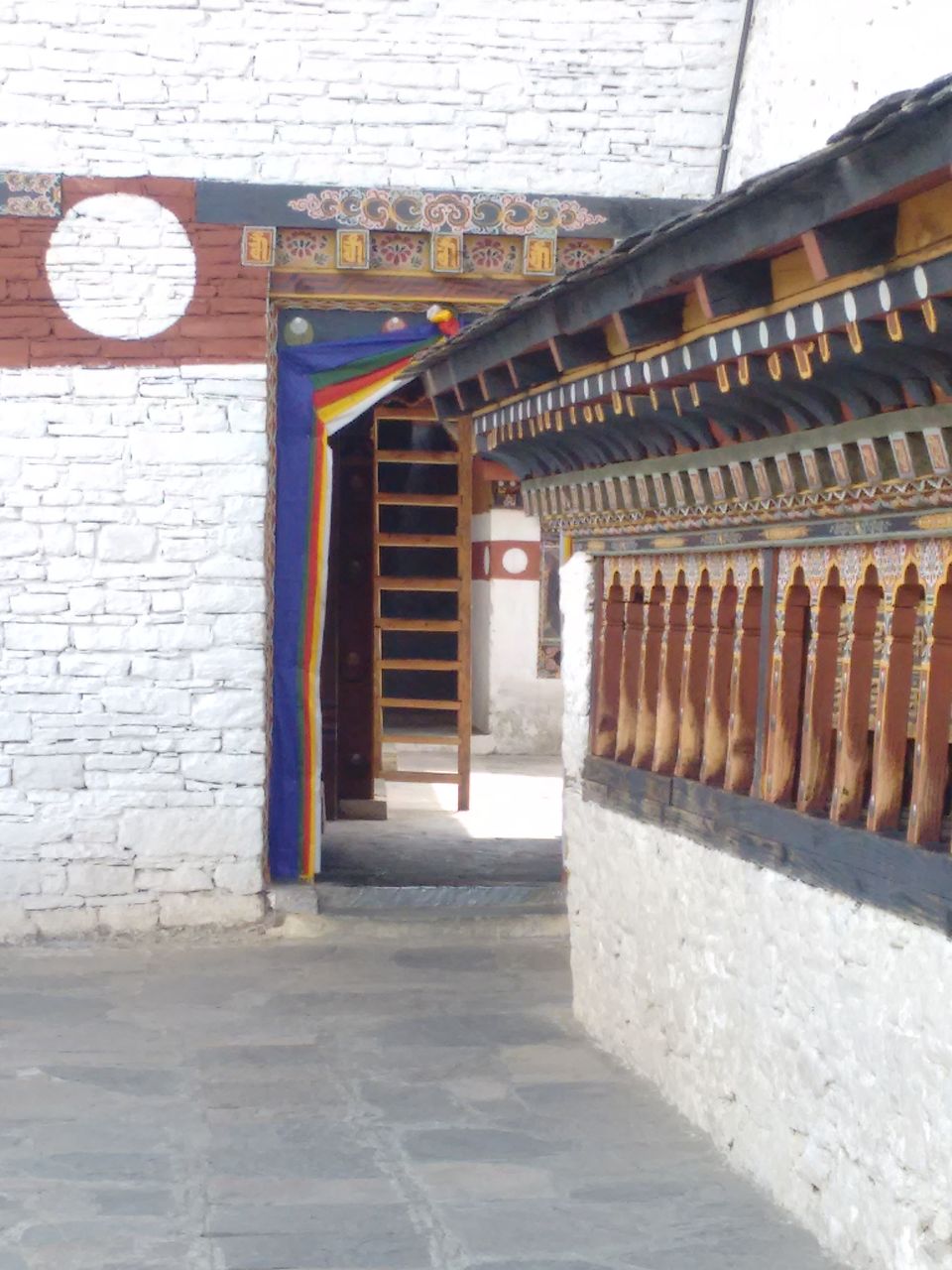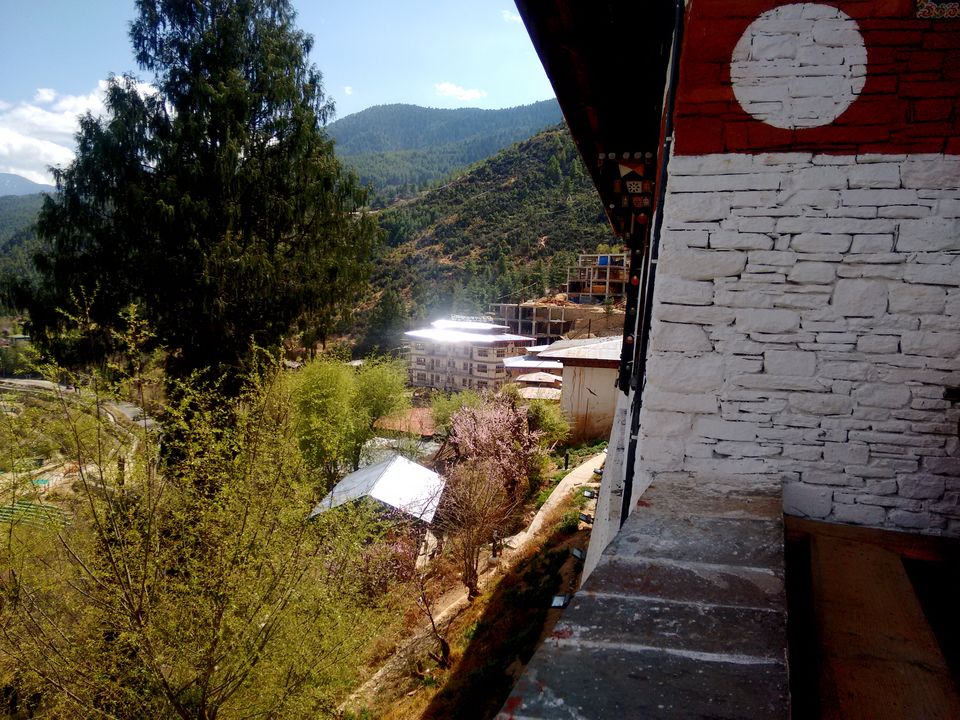 Takstang Monastery/Tiger's Nest, Paro.
If you visit Bhutan, and your itinerary doesn't include this place then trust me, you are making the gravest mistake of your life. This place didn't look real to me when I first researched about it, but it definitely made its way to my travel bucket list instantly.
It is believed that this is where Guru Rimpoche or Padmasambhava meditated. He had flown from Tibet on the back of a tigress to reach this place, and hence the name Tiger's Nest. The trek is a 10 km stretch which can be completed in 3hrs at the maximum if you are fit, and for the ones with great willpower but faint fitness, hours don't matter much, its important o reach your destination. I am therefore not going to disclose how long I took to complete this trek.
The trek is absolutely mesmerising, with each inch you climb uphill, nature embraces you in its eternal beauty. The sight of Spanish mosses swaying on each tree branch with the cold breeze, the primroses and rhododendrons growing in the wild, the fragrant trails of Daphne flowers, the sight of an elusive long tail magpie, fellow trekkers passing by with a smile and words of encouragement, and the view; once you stop to look behind and assess the height you have climbed, all combined together make this trek an experience of a lifetime. Once you reach the top of the cliff the unreal picture turns into reality, this place does give you an insight into what the human mind can achieve. Turning a cave of meditation into a breathtaking structure, the meditation that must have been done in the extreme of climate at this cave, and the willpower to reach this height, all signify the dynamism of the human mind.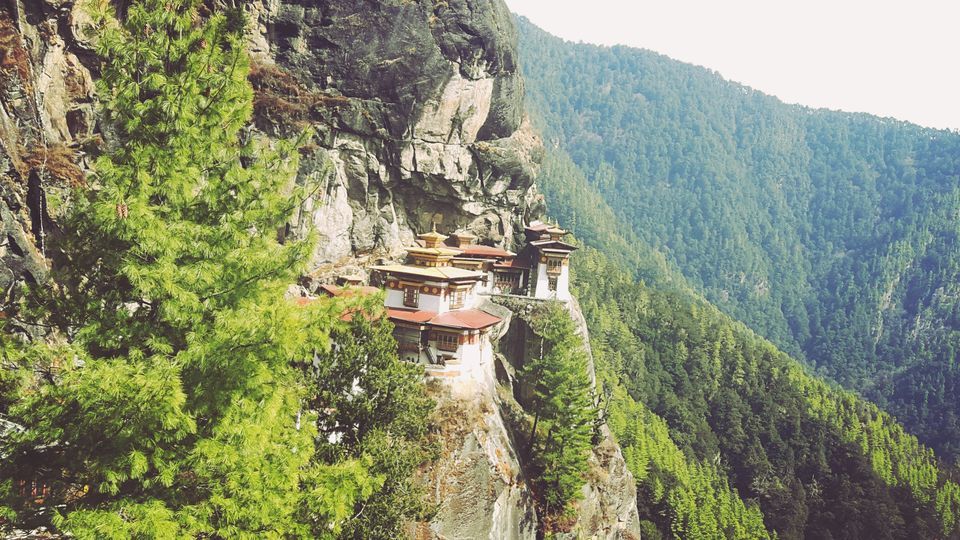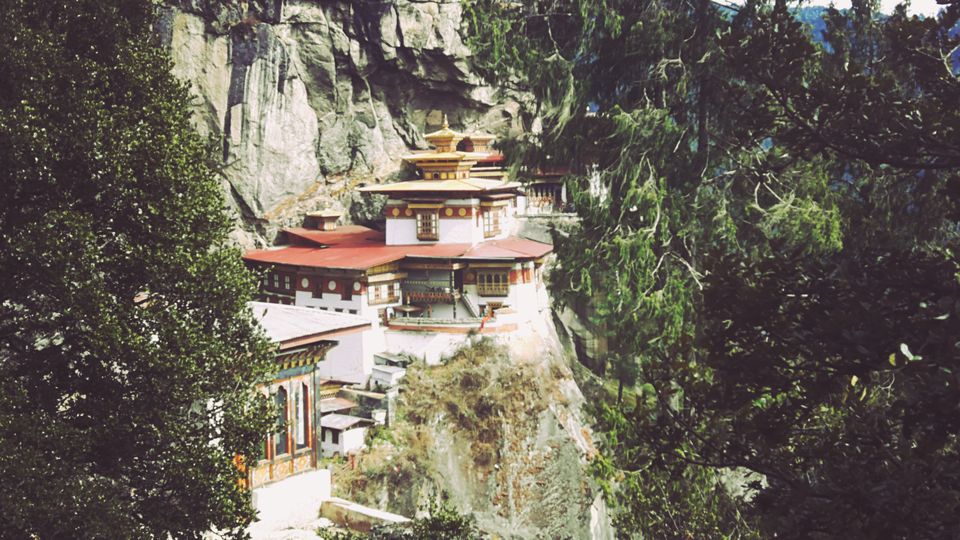 On the way to Punakha from Thimphu, you come across this beautiful structure that has 108 chortens or stupas that were built by the eldest queen mother in honour of the fourth King Jigme Singye Wangchuck. This place is ideal for photography as it offers a variety of views, the chortens look beautiful and the backdrop of snow capped mountains, both are a perfect blend for a photographer's masterpiece.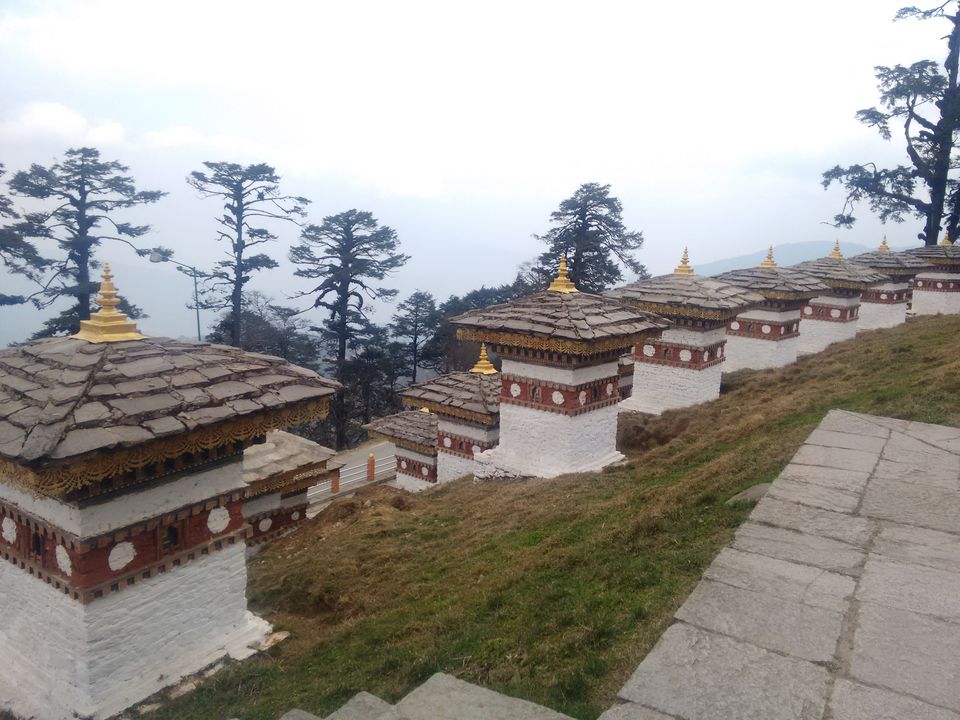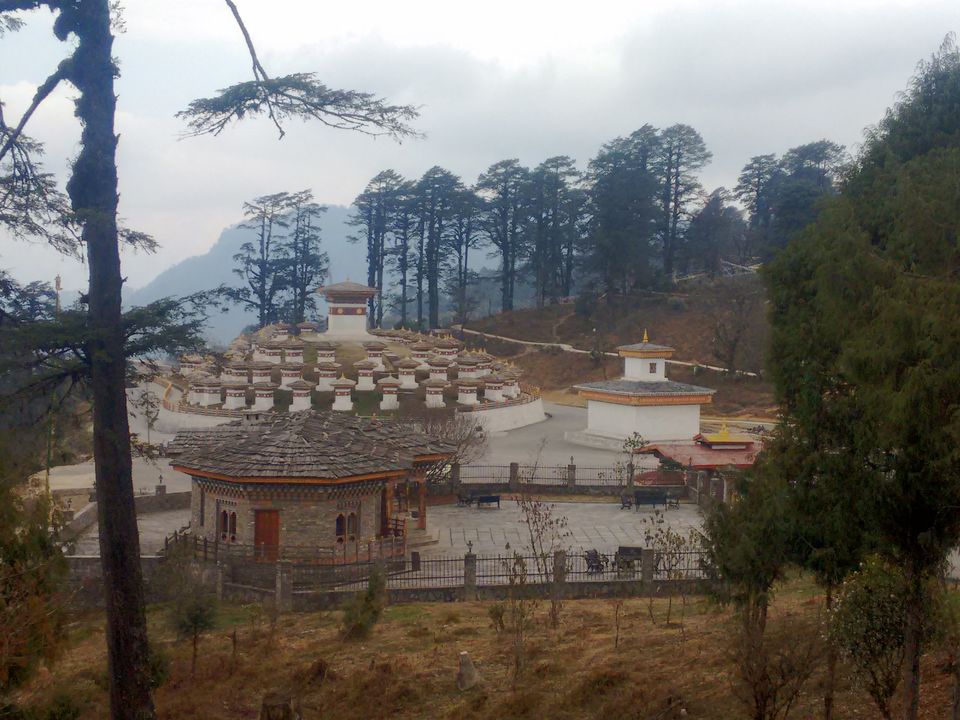 Lampelri Precinct Royal Botanical Park
This botanical park is spread over a vast expanse of land and is proximal to the Dochula Pass. This place is home to a variety of species of rhododendrons, orchids, medicinal herbs among other trees and plants. The ground gets covered with wild strawberries flowering throughout which is a mesmerizing sight in itself. Situated at the centre of the park is a sacred lake called Baritsho Lake which holds immense religious significance for the locals. This place is also ideal for picnics and family get together. We too had such a heavenly experience of enjoying a packed lunch of delicious home cooked food sitting beside the lake, amidst the tranquility of nature listening to the musical chirping of birds.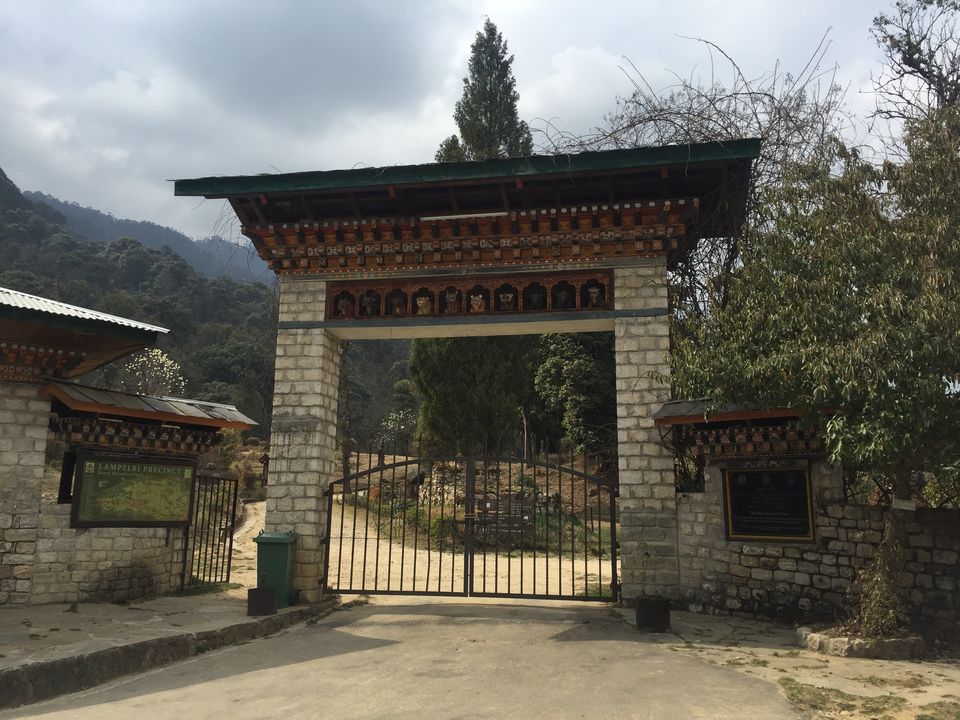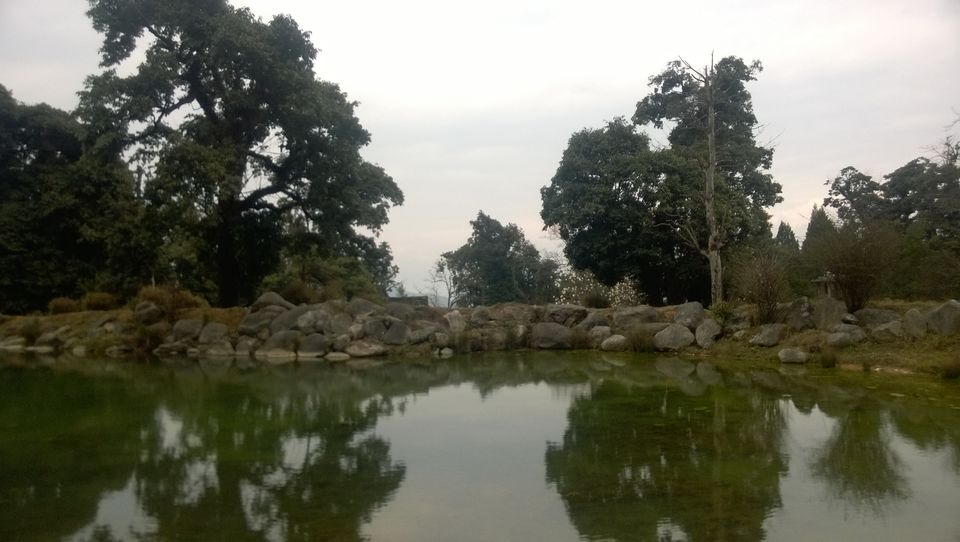 A dzong is primarily a fortress, which at present may serve as religious, military, administrative or social centres in Bhutan. The Tashichho Dzong is the centre of all government activities and houses the offices of the king, the throne room, monasteries etc. Apart from its political and administrative significance this place looks like it is right out of one's dreams. There are huge gardens at the entrance of this building, filled with a colourful amalgamation of flowers of various kinds. At the entrance of the main building you can see two trees on either side of the staircase which are cherry and peach blossoms, grafted together and hence the two different shades of pink coloured flowers it bears. This amazingly beautiful pink tree was like a dream come true. Situated on the banks of the Wang Chhu (river) this place also provides a beautiful view of the Dechencholing Palace, but mostly hidden behind huge trees.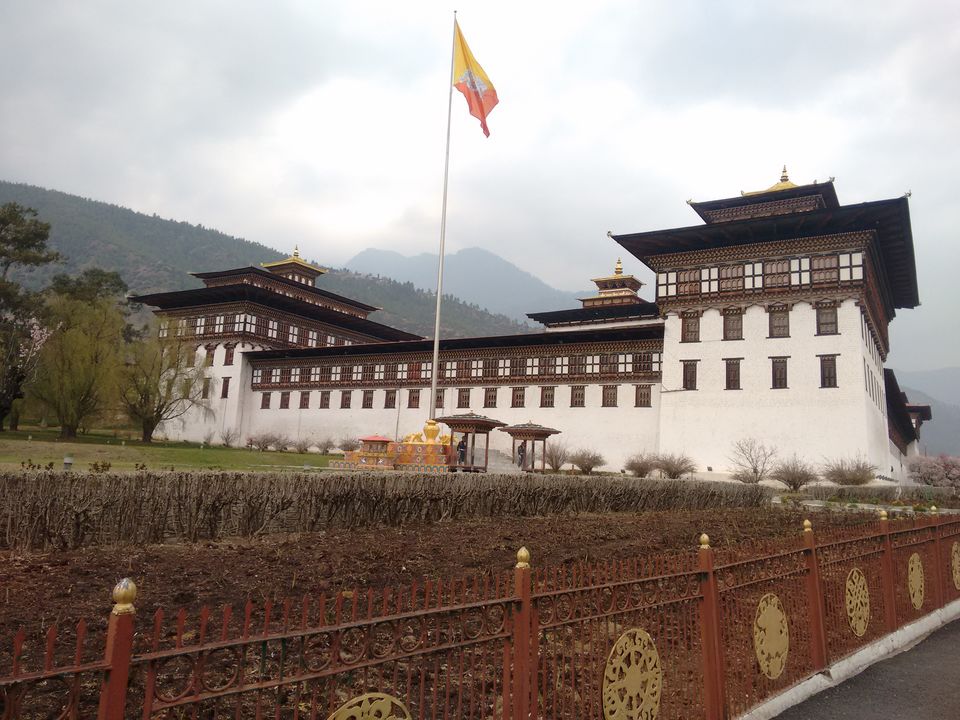 Thimphu Local Produce Market
To experience a place better, I always suggest visiting the local produce market. Local farmers selling organic vegetables or fruits or spices indigenously grown never fail to amuse me. Thimphu provided a pretty picture, being such an organized and clean market and also for the display of the variety of food people eat locally. The eating habits of people here resemble the food habits of locals in Sikkim, so finding various types of chhurpi (hardened yak cheese) wasn't difficult. Bhutanese people love peppers and know them well. The varieties of pepper available were overwhelming. Ferns called Ningro in local language are eaten with great delight. Rai Saag a variety of Mustard leaves is extremely delicious and used in various meat preparations as well. Fresh oyster mushrooms are available in abundance.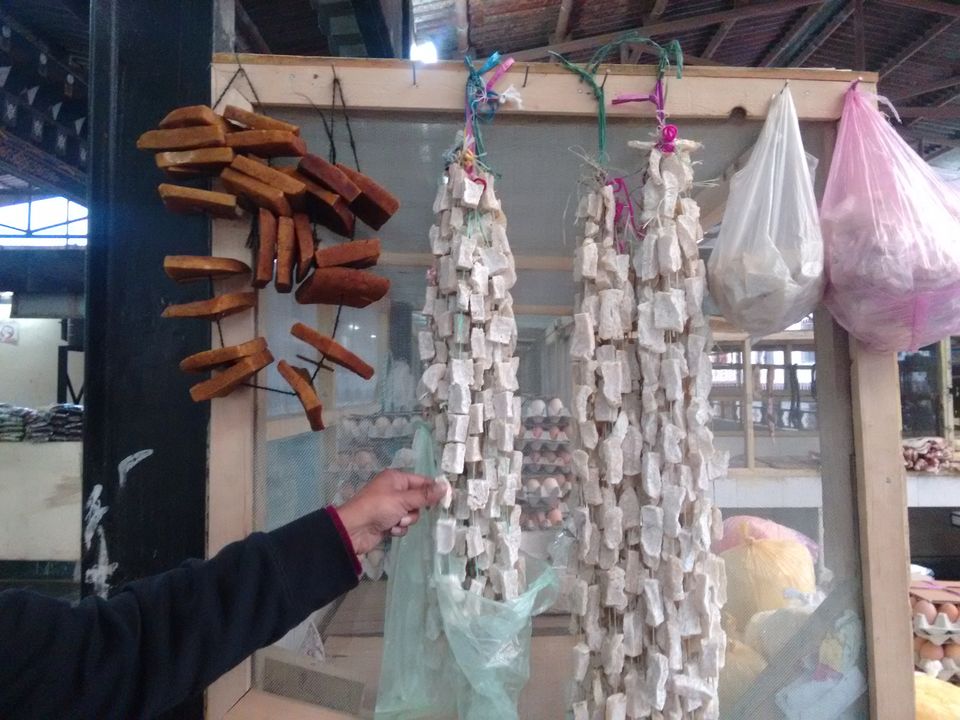 The first thing that I noticed about this beautiful monastery was its brown in colour, all other monasteries I saw on this trip were primarily painted white in colour, but this one was different. After climbing a fair number of stairs, atop a cliff, you can visit this serene monastery. Dedicated to Gyenen Jagpa Milen, who is believed to be a protector deity of the inhabitants, this monastery is an important spiritual centre for the locals, newborn babies are brought here to seek the deity's blessings. The drive to this spot will surely fill you with wonder, the tall trees competing amongst each other for sunlight, the swaying branches in the cold breeze of spring, the variety of rhododendrons blooming in the wild will surely remind you of the Hindi song "Nile gagan ke tale dharti ka pyaar pale" (Under the clear blue skies, blossoms the love of Mother Earth).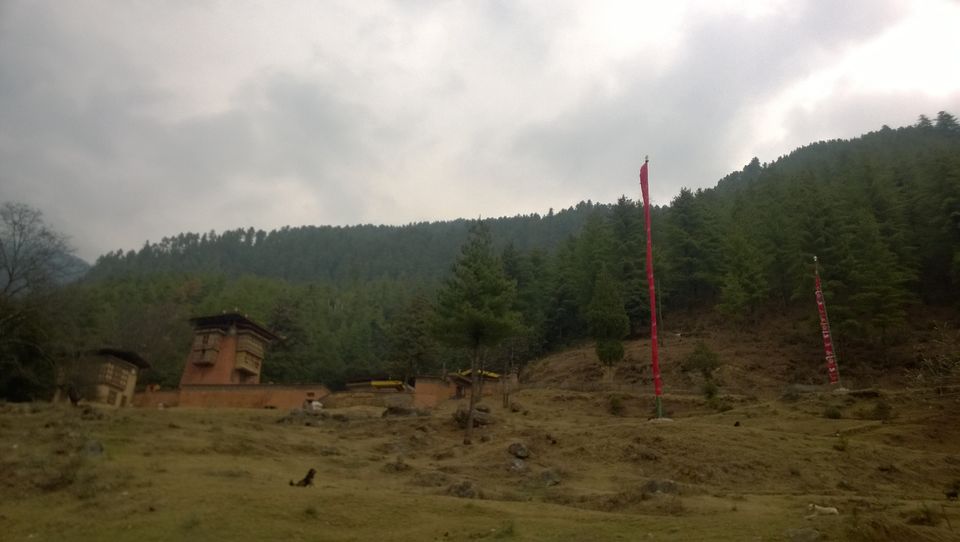 This place is on the way to Dechenphu Lhakhang, here you can witness a beautiful rock painting of Guru Rimpoche. Amidst the magnificent trees, cooing of birds and picturesque stretches of spiral roads this rock painting is a treat to the eyes with its intricate Buddhist art details and a perfect blend of colours.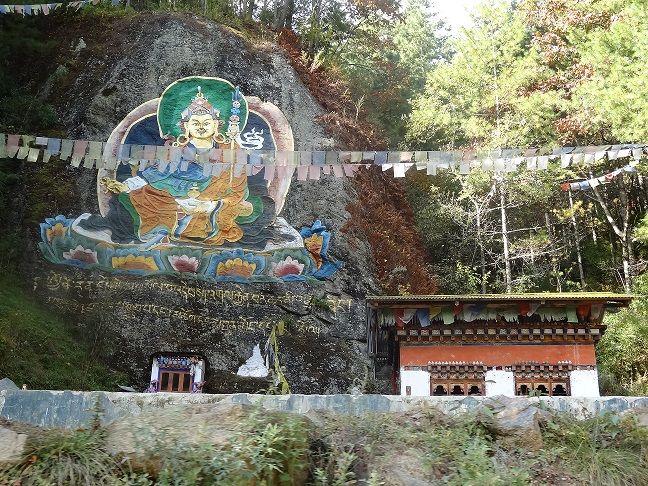 This monastery is believed to be one of the oldest monasteries built in Thimphu, it was built by the early monks from Tibet who introduced Buddhism to Bhutan. At present it houses the College for Astrology and is home to numerous monks.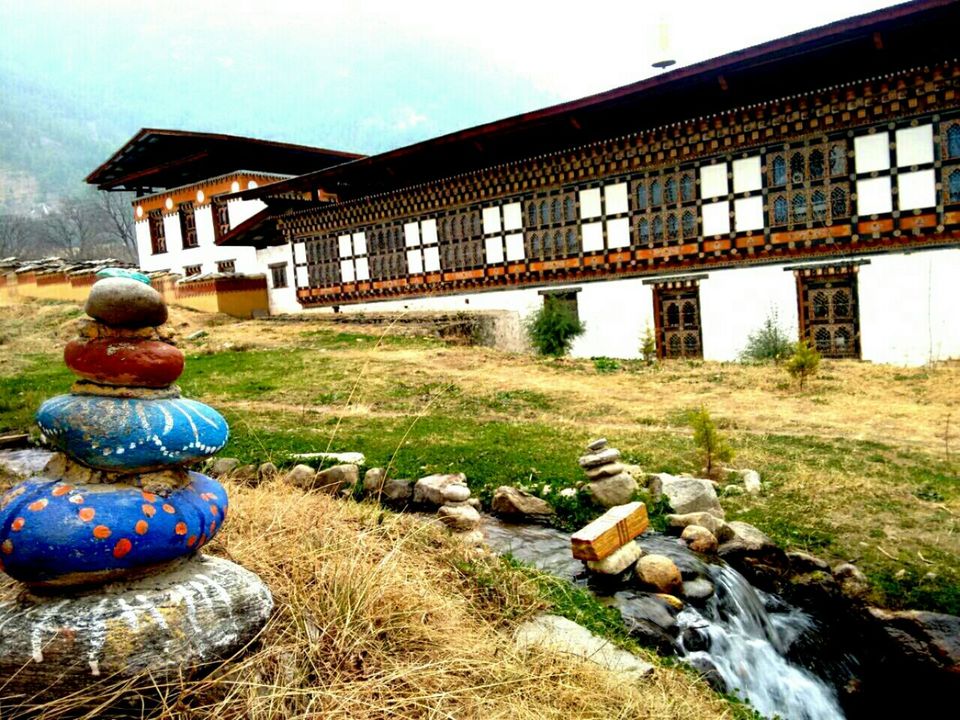 Well this was the last destination we were supposed to see, but by the time we reached here, all we had was depleting energy levels and aching bones from our last day's Takstang trek. Therefore, climbing atop wasn't a feasible option. What we missed was another magnificent architecture in the form of Tango and Cheri Monasteries and a spellbinding view from the hill top. However what we did enjoy and witness was the beautiful road to this place, the traditional wooden bridge that leads to the climb uphill, the clear and clean river flowing below and the quirky paintings of phalluses on buildings that are believed to ward off evil.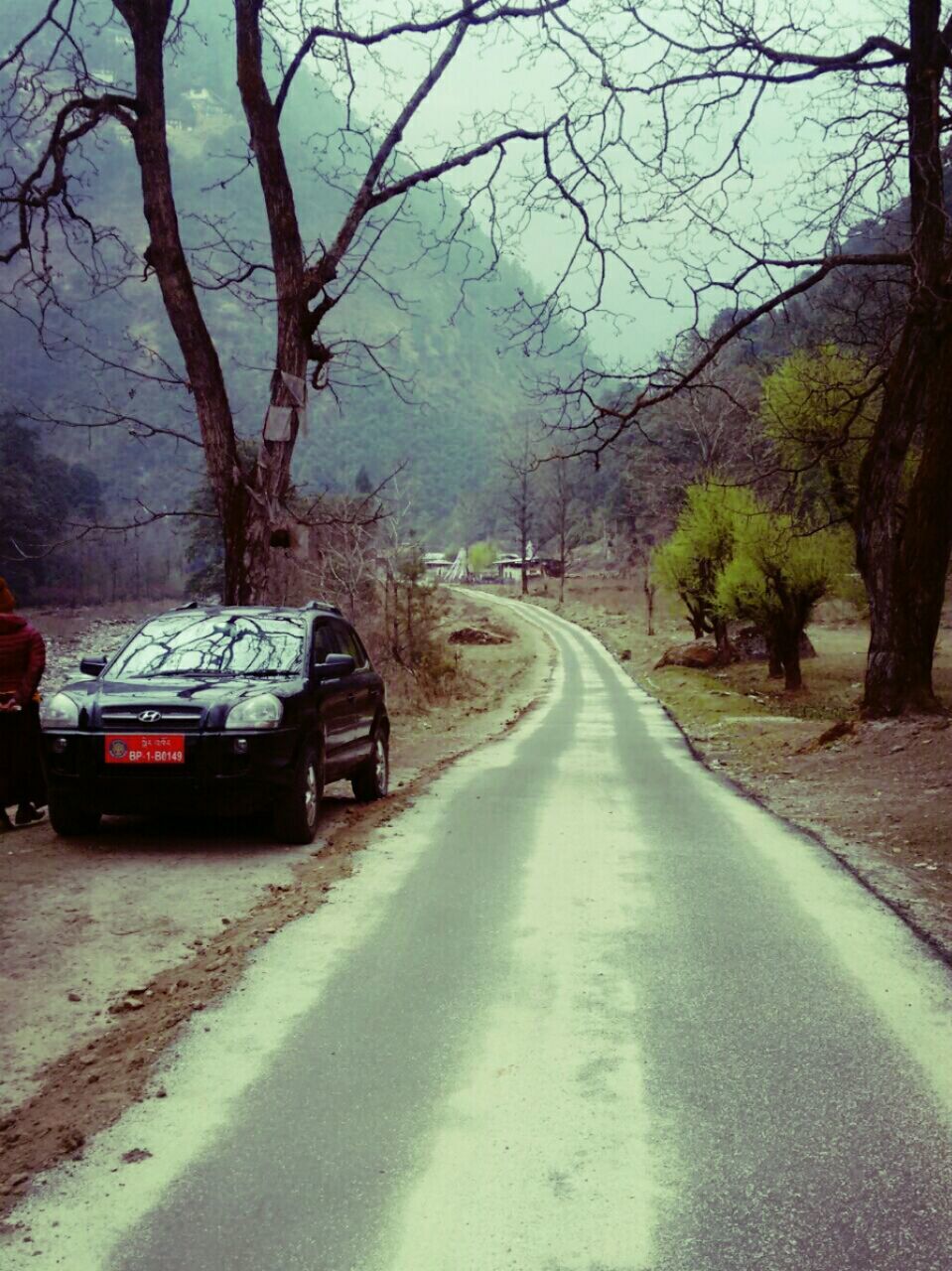 With that, the trip came to an end, but the spirit was enlivened. Bhutan was a dream come true in many forms. There is so much to learn from this kingdom and so much to take back. This magical land can inspire you at various levels. I urge you to take a trip to Bhutan and experience the magic for yourself.