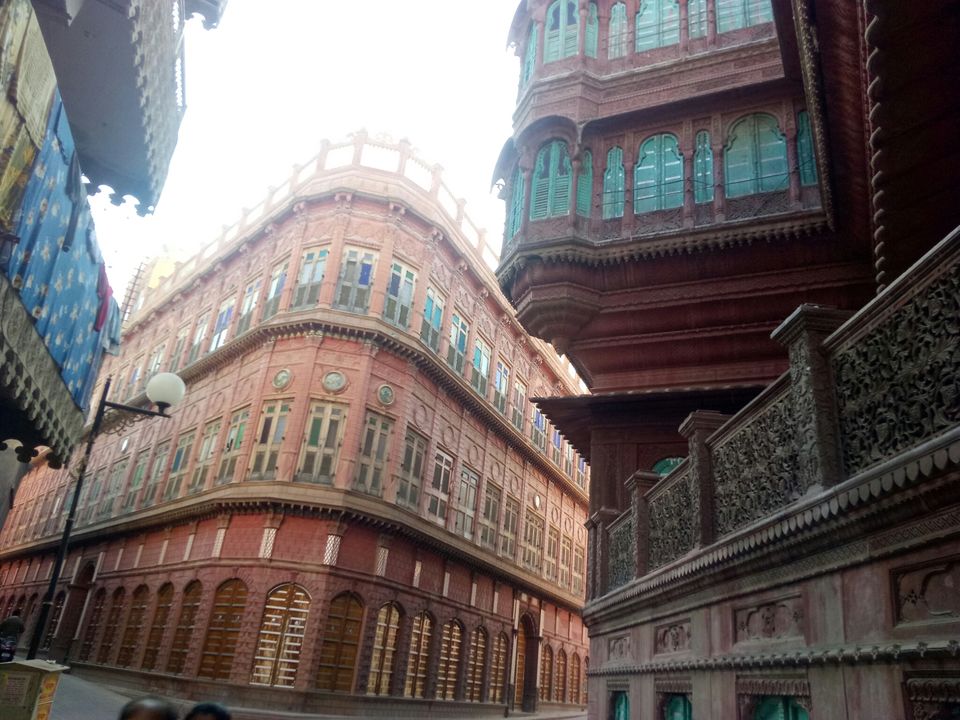 Rampuri Havelis💖 - the story set in a stone.
Bikaner has always remained an off beat tourist location as compared to other famous districts of Rajasthan but what remains more hidden is the jewel in centre of Old Bikaner called Rampuriya Havelis.
Rampuriya group of havelis was commissioned by the Maharaja of Bikaner for the rich merchants of Rampuriya community(Jains). Built in the early 18th century, these havelis is wonderland for those who love architecture & believe me photographers can't take their eyes off from the mansions once they reach in small streets of this desert town.🏰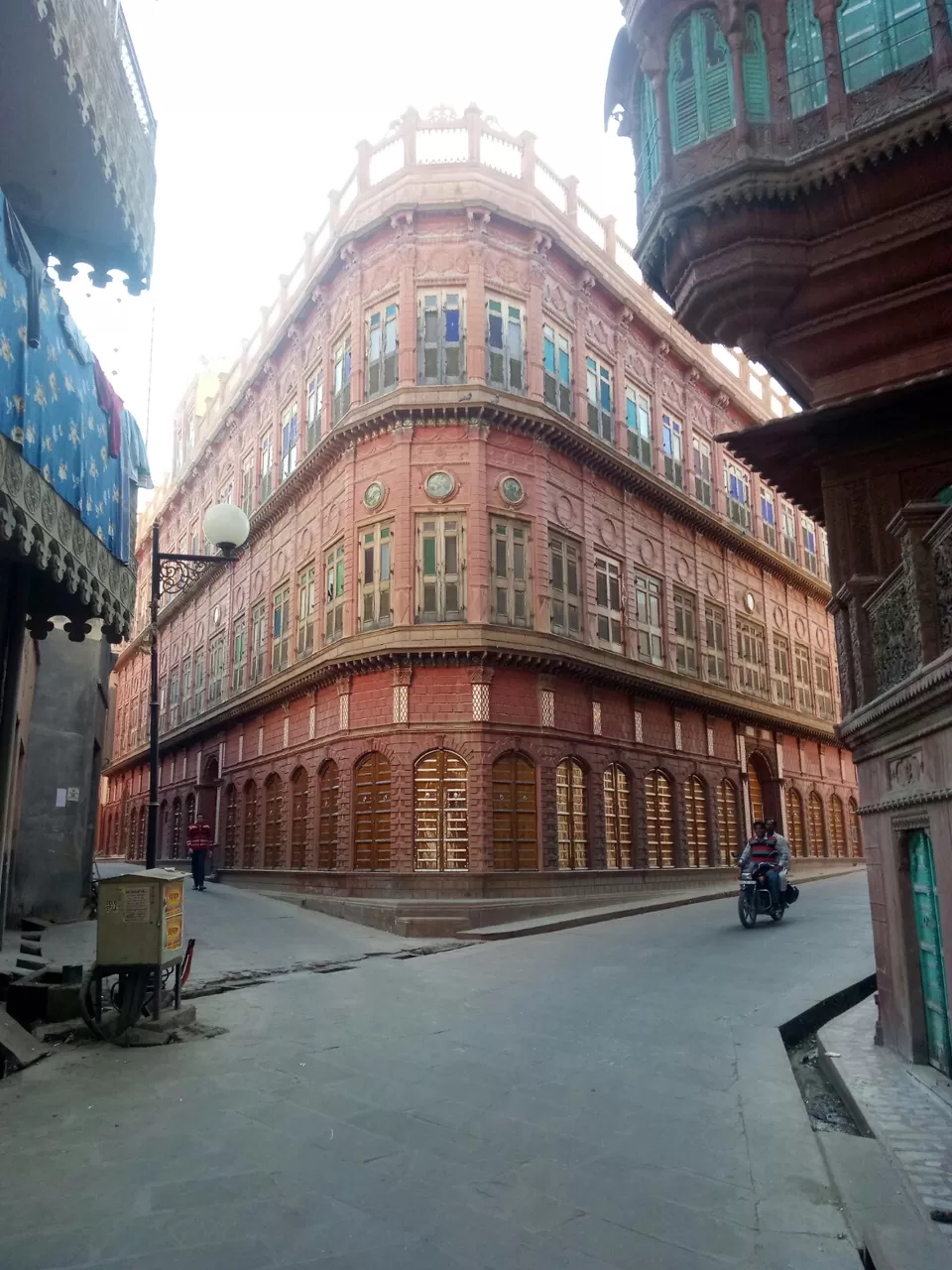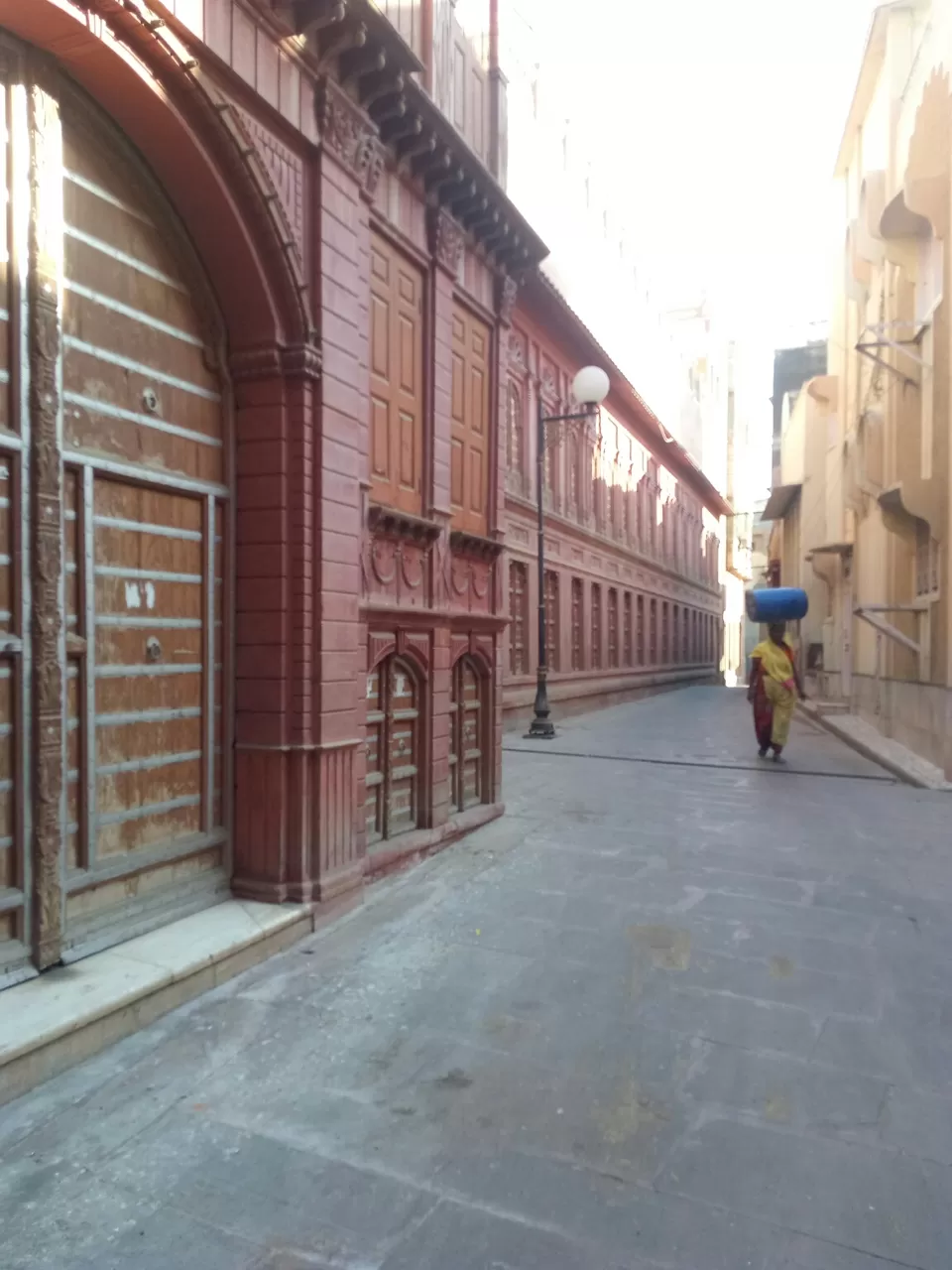 Best time to visit it is in the early motning hours and there the magic starts.
These havelis are 5 in no. among 1000 others in Bikaner(yeah 1000 ! I'll write about in the next trip) but quality wise these are much superior than them.🎆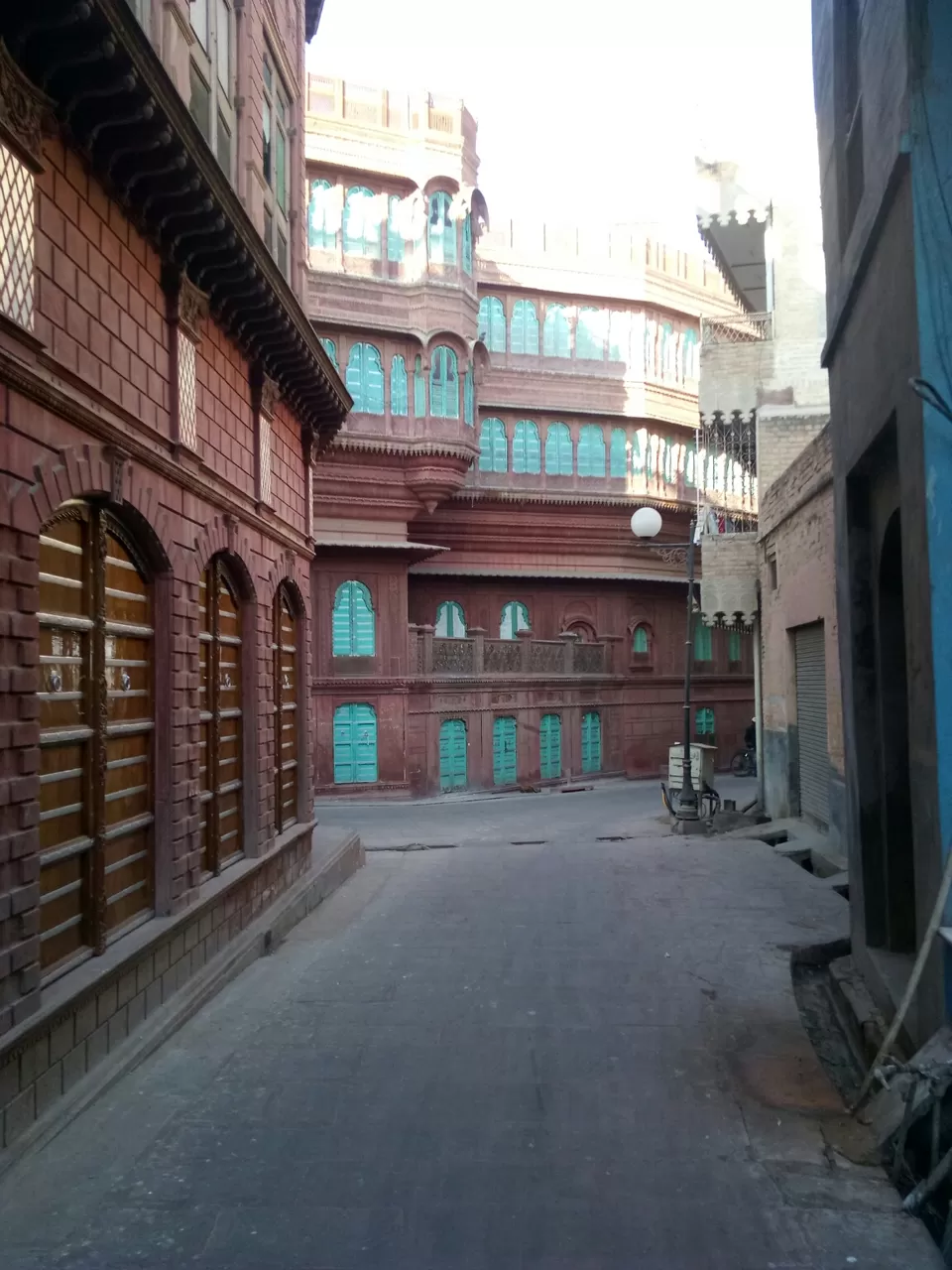 The intricately carved red dulmera stone 'Jharokha'(balconies), the small wooden gates attatched with them makes one believe that some princess is going to look out from it at any time. The Main haveli which is centre of attraction is the middle one(above) with its hundreds of small windows on all sides feels like a fairy tale in this modern world.🎡 The structure of this haveli is similar to the famous 'Flatiron building' of New York but it is constructed much before that!🌈
Other havelis are also worth noting which has blue windows and are a blend of British & Rajputi Architecture.🐾 Enjoy the locals going through the streets of these havelis and dont forget to photograph ladies in traditional attire with Rampuria Haveli.
Unfortunately, entry in havelis is prohibited as some merchants live here but if you want to experience 'the haveli feel', you can pay visit to Hotel Bhanwar Niwas Palace🍹. Also on the way explore the rich culture of the old city of bikaner and their tasty food too🍴.