Disclaimer: This is not a restaurant review. I just really, really enjoyed the food here and wanted to share my thoughts on it.
Where? A little restaurant tucked away behind Bandra's Hill Road – Imbiss.
What? Imbiss serves European, largely German, style fare. They have a meat-heavy menu that's littered with different kinds of schnitzels, bratwursts and lots of pork. Perfect, especially if you've been travelling since 7 in the morning on nothing but a cup of tea.
Why? If you're in Mumbai and you're in the mood for some heavy meat eating, at prices that are neither expensive nor cheap and you don't care much for ambiance, Imbiss is a good bet.
Everything I ate: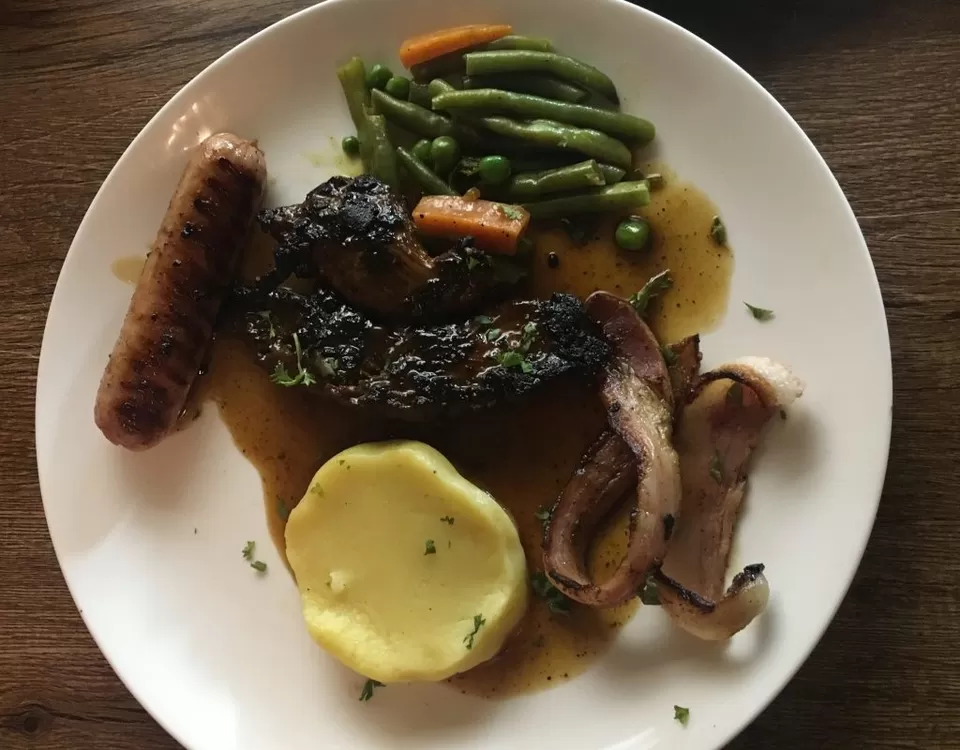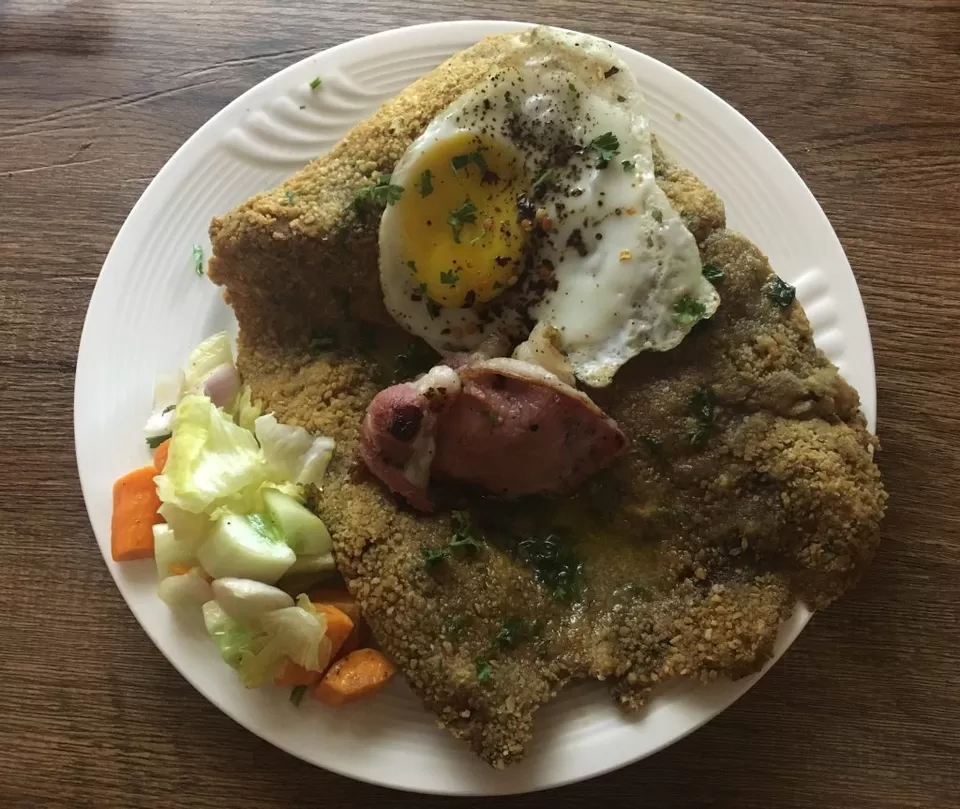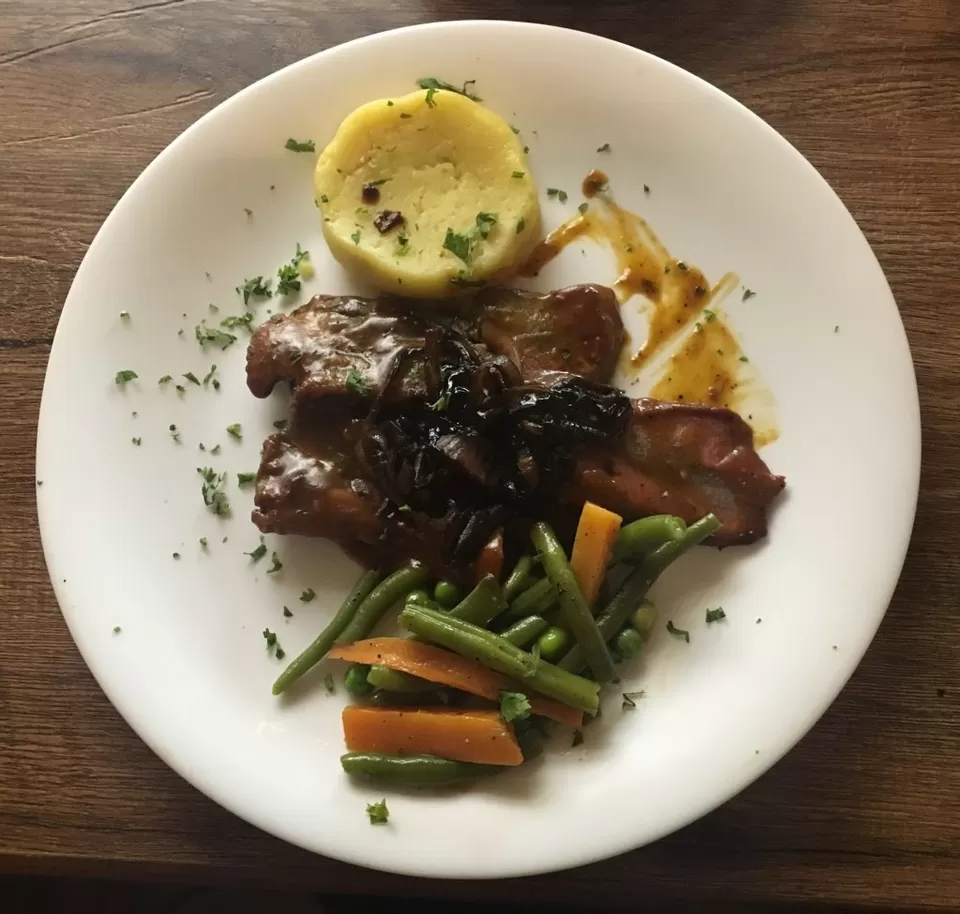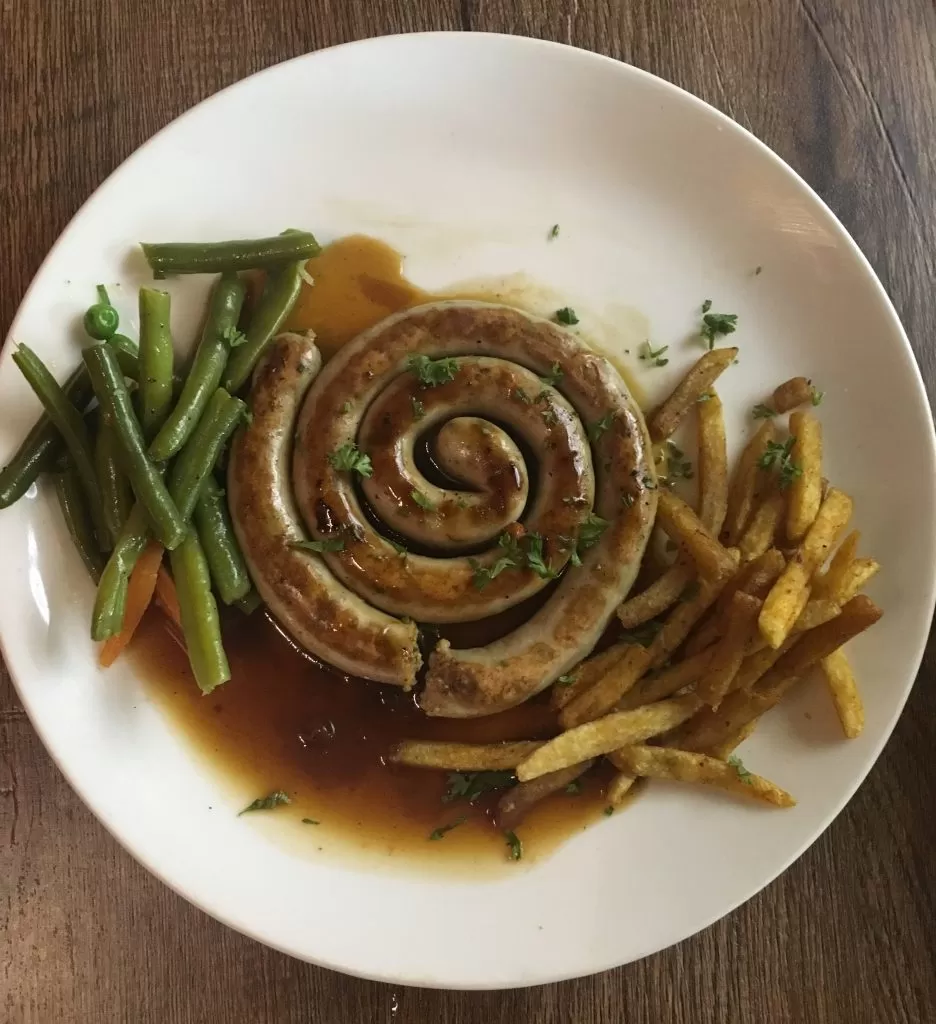 Thoughts: I loved everything except the schnitzel. The tongue and tenderloin were my absolute favourites. This was my first time eating tongue and I can't wait to get my hands on more, hopefully in Goa where I hear the beef tongue is outstanding!
I loved how cosy and small this place is, and the food is so wholesome. I really wanted to try the quail eggs that were on the menu but they were unavailable.
Cost: The total bill, which included a can of Thums Up, came up to INR 1,189 inclusive of taxes.
FYI: The beef available in Mumbai is water buffalo meat since cow meat is banned in the city.

For more such tips and trips, click here.