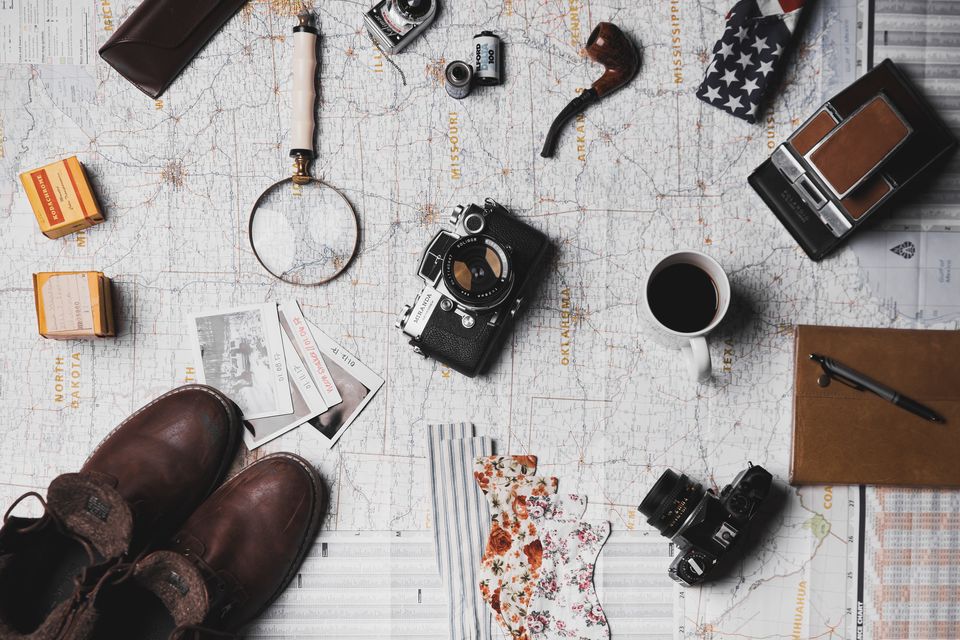 With the 'travel bingo' posts going around, it made me wonder if any of them would ever match up to the crazy experiences I've had all thanks to my travels. So here's a look back at some of the silly and precious moments because of my obsession with travel:


Travelling without tickets to Hampi
A group of nine of us decided to take the train to Hampi despite having only two confirmed tickets. It was quite a tough night with no sleep, evading the officer and finally convincing the officer to let us make it to our final destination. The weekend was still an eventful one!
Got electrocuted and survived!
A rare but unforgettable experience - when I was in the shower, surrounded by water and the heater malfunctioned. I should have died but perhaps my visit to the Ajmer Sharief Dargah earlier that day saved me.
Shopping in the middle of a remote river in Vietnam
I love shopping! And have managed to shop at the most unexpected places. But shopping under limestone formations in a little boat in the middle of a river filled with water lilies has got to top the list.
No money, no problem!
When demonetisation hit, my biggest concern was 'how will I fulfill my dream of shopping in beautiful Rajasthan?!' As they say necessity is the mother of invention and my friends and I managed to raid the shops of Rajasthan despite having limited notes to spare.
Sleeping alone on the beach
If you haven't done this, do it! It's the most scary, yet calming thing. Scary because you're worried if you're insane to sleep in a flimsy tent on a beach with no one watching out for you. Calming because after you tide over the fear, the sound of the waves put you to sleep like a lullaby!
Getting locked in a temple at twilight
This is hilarious but likely given that I get very lost in architectural beauty. I forgot that the temple was about to close and ran in to photograph the gorgeous twilight. I got locked in along with a few others. Luckily the temple guards let us out (after a huge fuss).
Wore 4 kilos of clothes to avoid excess baggage
A great hack, but not recommended as it's illegal in some countries too. But when you've had a crazy night and made it just in time for your flight from Hong Kong to Vietnam, you just go with the flow. We forgot our flight had a low baggage allowance and decided to wing it, by wearing layers of clothes. My friend was asked if she was pregnant after she'd stuffed her skirt with clothes. But Vietnam was worth it:
Visited a temple with buffalo heads lying around
I know it might sound dark, but do make a visit to the wonderful Kamakhya temple in Assam. It's a divine experience and one like no other! The sanctum sanctorum is surrounded by buffalo heads, from the sacrifices of the day. It can take at least an entire day here because of the winding queues.
Three countries in one day just for an art exhibit
India, Singapore and Hong Kong all in a day (thanks to time zones, it was in a day) just to visit the beautiful exhibit at the Art and Science Museum. The Team Lab exhibit was showing for just one year and I had to make it. Yes, I love art and art galleries!
Danced on a bar table in a hostel
To me this was on my birthday and it was an incredible experience! This trip had me knock of 29 random things to do, which according to me are too wild for me! Sometimes I think travel brings out a more fearless side to me.
Visited a toddy shop for the food and conversations
The simple, underground places sometimes serve up the best food. It's worth it, even if you're in a dress. You also get to make friends, once you shrug off those awkward stares.
Walked blocks just for ice cream
When you love food, you're sick and you come across a brand you've been wanting to try since you were a kid, you make the effort to get lost for ice cream! Well the 9 layer ice cream from Haagen Daz, the best ice cream in the world at the time (around 2009) was worth the effort.
Fighting a mob at an ATM
Only in Rajasthan during demonestisation! When we found an ATM with (valid) currency notes, it soon led to three girls inside an ATM holding on to dear life (and the ATM door) so we don't get attacked by a mob outside.
Claiming I've been married thrice and on to my fourth husband to avoid attention
When you're a single girl travelling, you'll find you're often followed by shameless men with phone cameras. Most of my creepy experiences have been on beaches. So you tend to make up elaborate stories to get out of a sticky situation.
Witnessed a performance at a dance bar, without knowing
When you're in a holy town like Pushkar, the last thing you'd expect is to walk into a dance bar. But this did happen and it was hilarious!
I've got a lot more crazy experiences, but it's best left out. Hopefully I'll get to have many more with many more wonderful people in the world whom I probably haven't met yet.