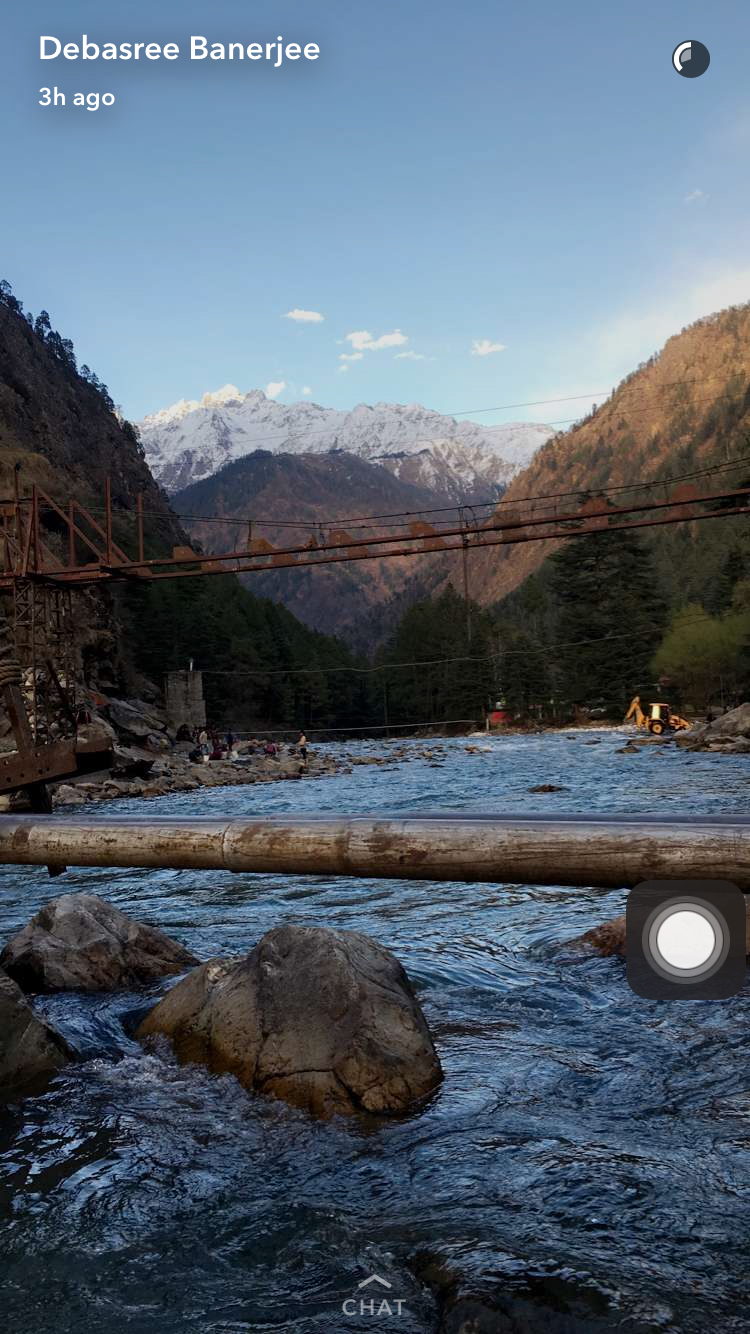 It was my first time travelling with completely unknown people. I met all of them at the airport, and it all seemed a connection from te start. We took a flight in the noon from mumbai to chandigarh. It was May i was expecting Chandigarh to be really hot , but guess what we were welcomed with pouring rains!
We had some lassi and checked in our hotels. A students trip it was, we all bonded over colleges, movies and what not. We had a heavy dinner and had fun the entire night.
We woke up early in the morning, we had a long journey to be done. Ut was road journey of more than 12 hours to manali. But all you need is good company to not realise it takes all this while. As we drove higher, we were leaving behind all the heat and it was beautiful. We only reached late at night, and checked into our tents, this was our home for next 3 days.
It was different at first and it was really cold. Sleeping bags were a boon.
We woke up to beautiful snow clad mountains around us, it was all soo beautiful . I couldn't wait to explore Manali.We played some football and proceeded for a trek to the jogni waterfalls. These are the waterfalls i have seen yet. So calming, so beautiful. Not many people come here. It a decent trek. Around 1-2 hours one way. We had a good.
We had some warm lunch, played some cards. We then had some team activities. It was lot of fun. We slept as soon as we hit the bed (oops we didnt have a bed)
The day started quite early. Today was the day to try out some adventures. We went river crossing, rapelling, rock climbing, tree climbing and what not. We spent the night star gazing with some lugdi. You need to try lugdi when in manali.We now checked into a hotel in vashisht , a small village
We all were excited we were going to play in the snow today. We left really early for rohtang. But bad luck, the maximum number of cars for the day was already reached and we couldn't go there. We then went to solang for Zorbing and cable car ride. It was nice end to the day.
The next day we did some local sightseeing like hidimba temple, a meuseum and loads od local food (trout fish) and ofcourse a lot of shopping.Unfortunately there was some strike throughout manali , we were allowed to use any vehicles, we did it all on foot.
It was time to leave with heavy hearts for chandigarh. We had time of lifetime. The journey back was tough. It was really getting hit as were approaching punjab. We reached late and rested. We all had a our last meal together at kfc. And had chessy talks throughout the night
It was time to take our flight back to mumbai. We weren't tad but homesick. We bever wanted to leave the paradise. But change is the only constant thing and yeah we were back at the airport, with smiling faces, sobbing eyes and warm hugs. We were back and its been 2 years i still remembered how this trek changed everything for me. I have never been the same person. Himalayas are addictive. I have been going back since then.