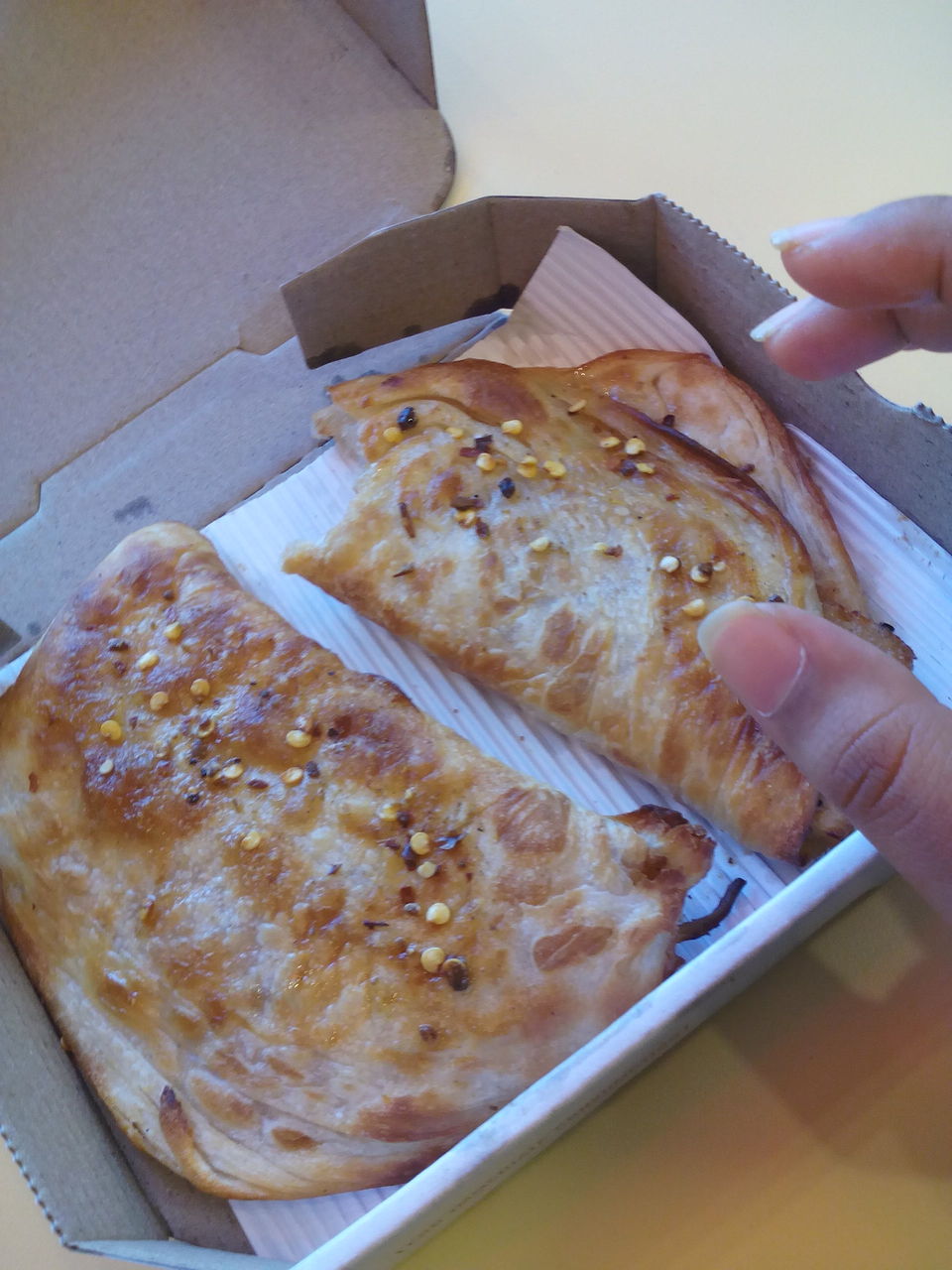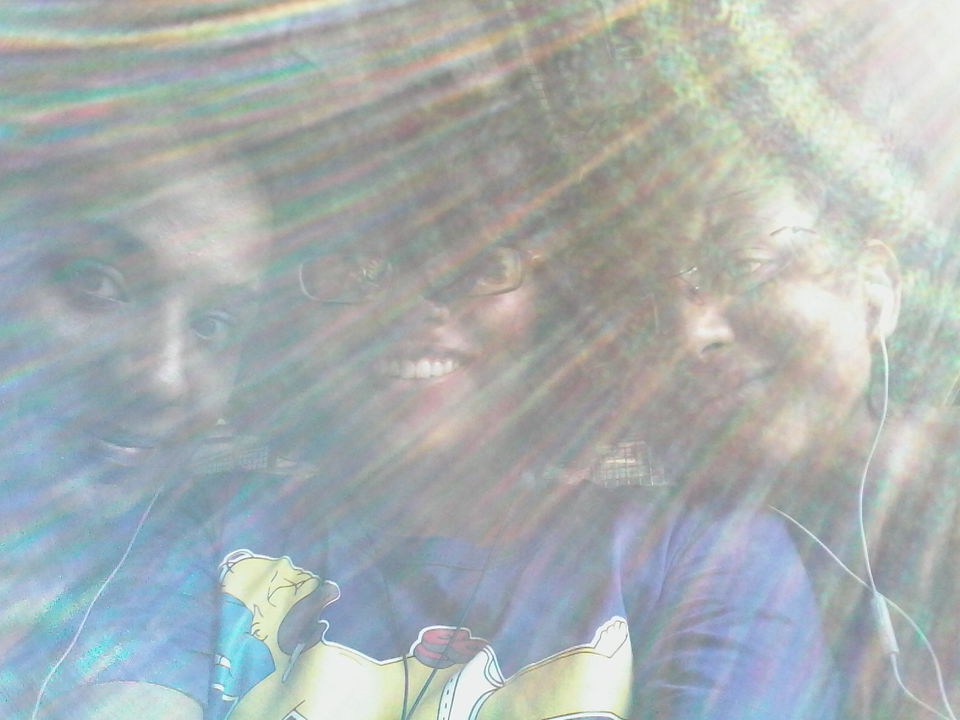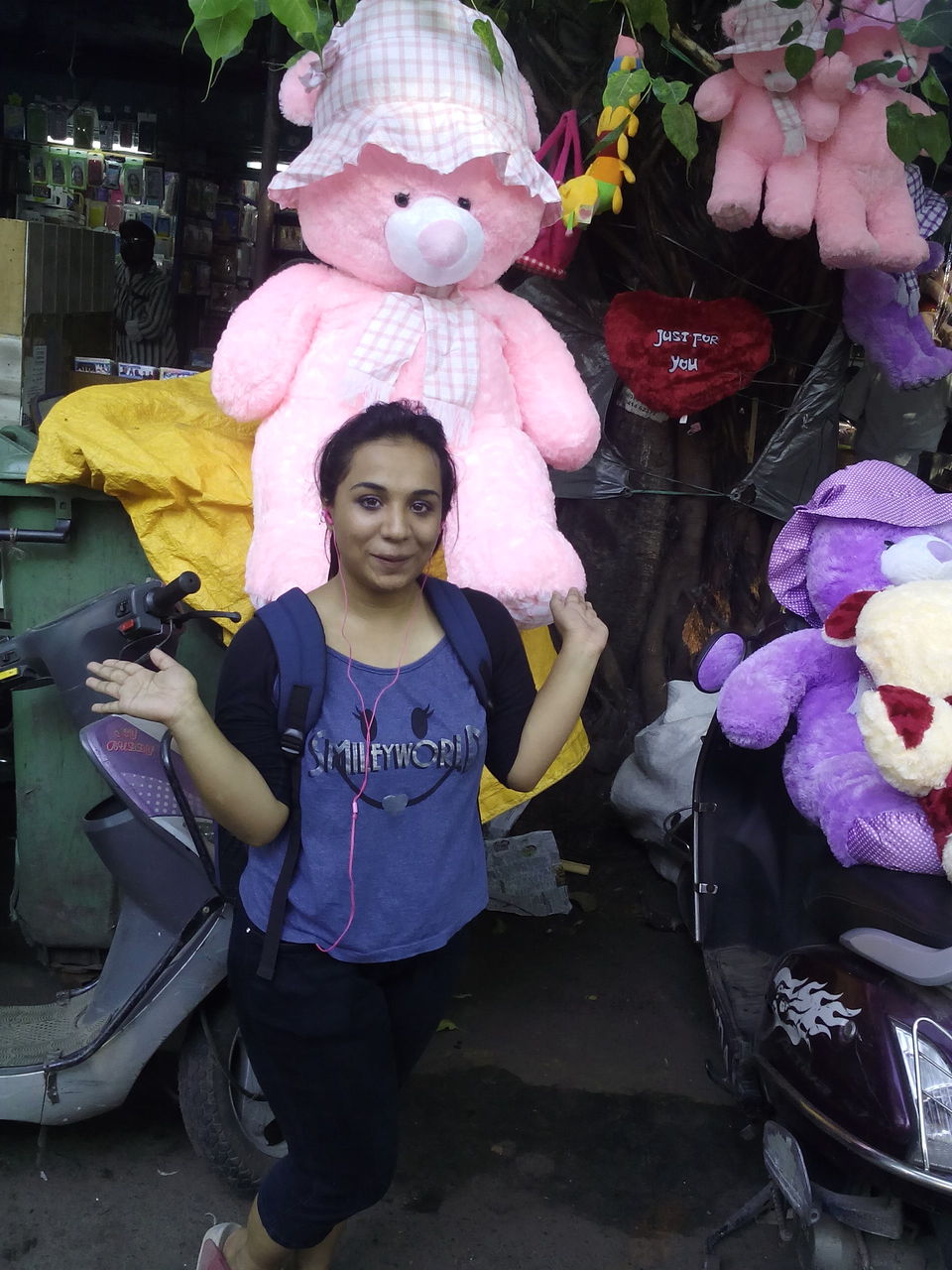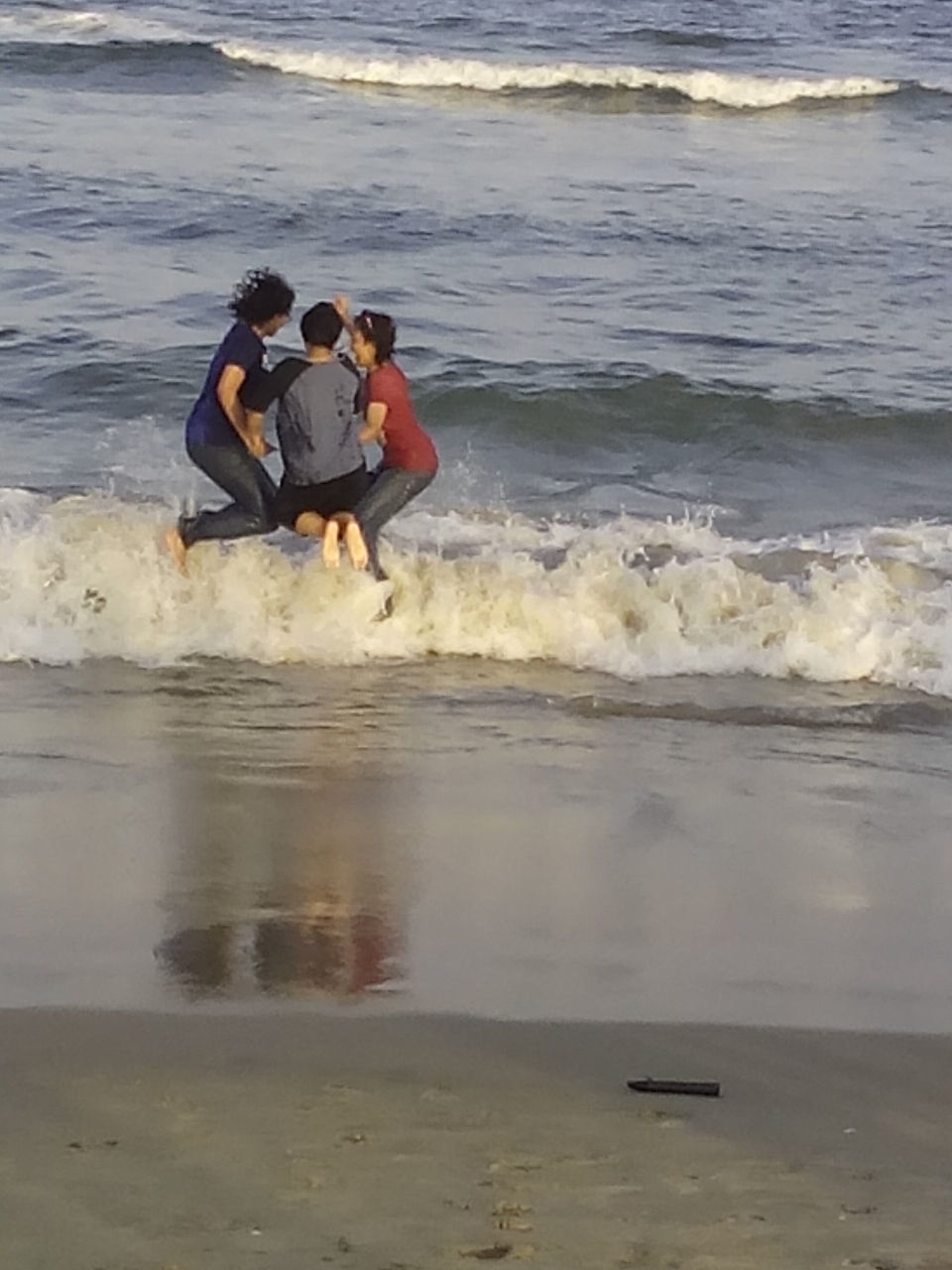 It was a lazy saturday morning in our hostel, September towards closing, we couldnt bear the same hostel food anymore, so we decided to go out, have lunch outside. So, the girl gang got ready and took a share auto to Mahindra city from Potheri bustand, which is a 10 minute walk from our hostel. From Mahindra city a short walk in the cobbled streets with lovely greenery on the left and traffic zooming away on the right would not detach you from enjoying the best of the both worlds! Then came Punnu da Dhaba,( you would have to cross the street and walk a bit more, it will be on the right), awesome yummy chicken dishes, Kaju chicken, Malai chicken, Tandoori chicken, and lots more and ending it with a sweet note with thick sweet lassi. Punjabi food, was a relief after a long time, that too with the Sardar's in Chennai was a pleasant surprise!
After that we walked to the station, (Paranur) and caught a train to Chengalpattu. The short journey in train to Chengalpattu itself is equally beautiful to what comes later in the station. As the train chugs on, small hills comes into view, on the right, then an eucalyptus forest, which stretches for a few while of moments, lingering its white beautiful trees on one's mind. Then comes the best part, the train suddenly moves slowly, as the lake starts on the left side, and it would be just beside the train,( you'll be able to see the fishes in the water) big and the ends trimmed with blue hills, so serene, so beautiful, as fresh wind hits you. Then the station, just a chai on hand, and take a walk beside the lake, or just sit and stare at the beautiful lake with mountain trimings, absolutely mesmerizing. We came back after watching the sunset that day.
Next day, we went to Skywalk, in Nungambakham, just a auto would take one to the mall. But one must be aware of the always fooling autowalas! We had booked a movie show in PVR. There went the awesome snug feeling in a PVR, hogging on cheese popcorn. After movie, we went to the so famous Marina, took bath, sat, played, and took a long walk beside the shore, during the sunset. The beach is littered with yummy food stalls, and shell shops, and beautiful native people, and others. When one stands in the beach, it is a 300 degree full view of beach! No doubt it is the longest beach! There would be horses, in which one could enjoy a ride on the shore, and lots more. Marina is a jolly beach full of beach fun activities, or you could enjoy a sober walk down the beach , where you could see the Chennai skyline. Beaches just calms ones mind, when one is overloaded with citylife. The Marina couldnt be in a better place than in Chennai. As the evening begins to grow, it becomes slightly chilly, if you are wet in beach water. But there is a park, and restrooms beside the beach, absolutely wonderful place to chill after beach. After beach, the last thing but not the least, was hogging again in Dominoe's near our hostel in Guduvancherry, lovely yummy tacos! We walked back to our hostel, a beautiful evening walk it was, on a starry night. (And I forgot to mention some street shopping in the Chennai Beach station, but only window shopping! People will fool one unknown person. But the shell shops in beach, are worth it! Beautiful stuff! Best is get a keyring with your special person's name written and take it as a memoir, and also do collect shells in the beach! )
Awesome two days in Chennai enjoying the nature at its best in beaches, lakes and eucalyptus forests, and also the citylife in street shopping, autos, movie, and food malls. Though there are more places in Chennai to travel, the ancient 16nth century temples in Kancheepuram, the original place of Kanjivaram sarees, Mahabalipuram, Besantnagar Beach, Kovalam, Golden beach, and water parks, but this was only a short trip without planning to get out from our rooms and roam freely, which we enjoyed to our fullest! Cherishing every moment of the beautiful nature and the busy city. Indeed my two best days in this city! :) Well, a tip for the traveller's, would be to always take buses, trains, and share autos, or walk, as much possible and avoid taking private autos, they will loot you! ;) Happy travelling!