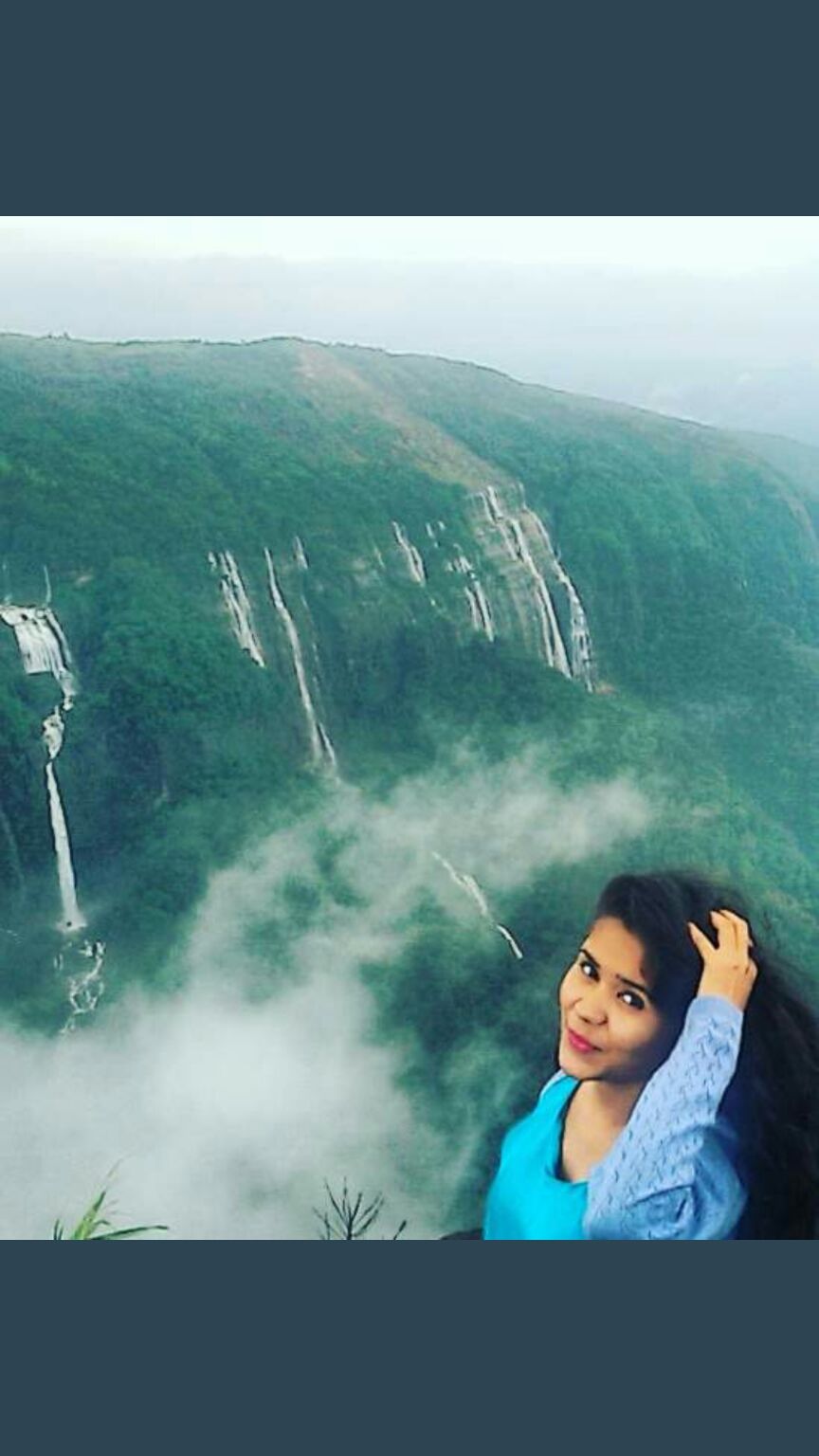 Life is not constant. Every now and then something or the other keeps happening. Sometimes you have joyful experiences and sometimes you have the worst nightmarish experiences. Whether you are on road or at some confined place, you face several moments: good or bad.
So, I have come across a horrifying moment of my life while I was on a road trip to Cherapunji from Guhawati. No wonder it is one of the best road trips I have been to, yet it holds my blood-curdling experiences en route.
The road from Shillong to Cherapunji is not less than any foreign shooting locations. You cross mountains, plains, valleys, falls and a river at the same time. It is not just beautiful; it's incredible to drive through the smooth road without any hurdles. The stretch of around 55kms between Shillong to Cherapunji, yet you feel like it should never come to an end. This was my joyful experience. But this is not the only experience I have in my bucket.
We finally reached the 'Seven Sisters Fall', but my hard luck, I couldn't enjoy the view due to dense fog combined with the clouds. I could literally feel the clouds near on my face. It was like damn dude, I couldn't see the only heavenly view. I had traveled for around 2 and half hours just to see the scenic beauty of the seven falls together. It was heart-breaking at the same time for being unable to see the nature beauty. But again thanks to the Seven god (you know GOT fan! :p), the fog started disappearing instantly and in a minute or two, the fog was gone. The clear sky made me jump and I was filled with joy. But this wasn't the only happy moment, what held my breath at that time was the view for what had I actually traveled so far. Yeah! You are right, the 'Seven Sisters Falls'. It was the moment I actually couldn't believe my eyes for the wonder I was looking at. It was the real and the Earth's eternal beauty. It will remain the same even if I visit it a few years later. You can see the level of ecstasy in my above picture.
First of all, you should, keep in mind that Cherapunji is the place receiving maximum rainfall, so the weather here keeps on changing instantly. At one moment there is thick fog around you with less than a meter visibility. And just a second later you experience sun shining overhead. Isn't it a real lifetime experience to feel different weathers at a time? Though it sounds amazing and kind of adventure but it turned out to be my scariest moment ever.
Due to heavy fog all around, we could not see the roads, because the visibility was less than a meter. We couldn't even see what is beyond or behind us and even what lies beside us. We were covered in dense fog and a deep valley on both sides. It may be beautiful but for our bad luck, we couldn't see the green covered mountains or the deep valleys around. It was that moment we were on the verge of falling down into the valley. Yeah! You read it right, on the verge of falling into a deep valley. Our tires were on the edge of the road and the starting point of the valley and seriously we couldn't make out what lay beyond us. Maybe you call it good luck or we were blessed or it wasn't our time yet. The sky got cleared on time and we all were safe. Somehow we managed to escape it.
Then we went to other places to explore. It was all wonderful and the sun was shining bright, no sign of rain and lively ambiance.
All of sudden it started to rain, without clouds thundering or even without black clouds. We got back to our car and drove to another scenic view of Meghalaya. We were actually lost in the way and it rained so heavily, perhaps hailing. We could hear the hail hitting our car roof. That was adventurous, until the scariest thing happened. How would you feel when you experience a lighting hitting the ground around 200 meters away from where you stand?
Yeah! I know it will kick the shit out of you. So it did to me. We were driving through the heavy rain just when the lighting struck the green ground from where we were passing by. It was hardly a hundred meter away. Though we were in the car yet it felt like so close to us or just a few meters to say. The exploding sound still haunts me and daunts me to hell. It was unpalatable for me and I was in shock for the next 30 minutes and my friend hugged me until I was back to normal. Thunder has frightened me from ever since and this incidence has strengthened my Astraphobia. I still feel goose bumps pondering about that incidence.
This is what you get when you travel, few happy moments, few sad, few fearsome and few adventurous moments. But when you are back home these moments are what you remember and you feel that urge to go back there once again and return with few more memories in your bucket full of life. Even if it is my petrifying experience on road, yet I cherish it and will remember it for the lifetime, because in the end, that is all that matters.