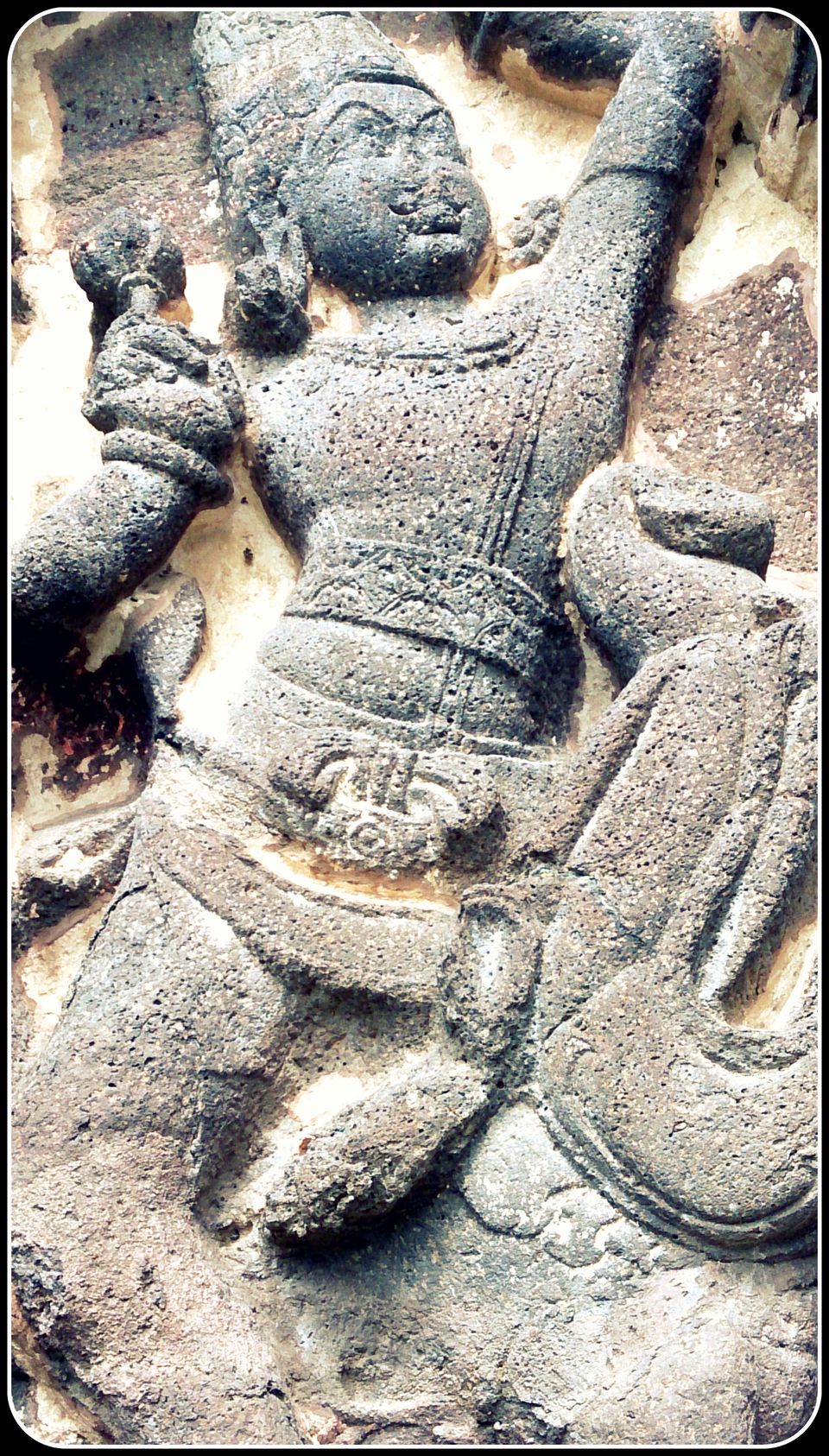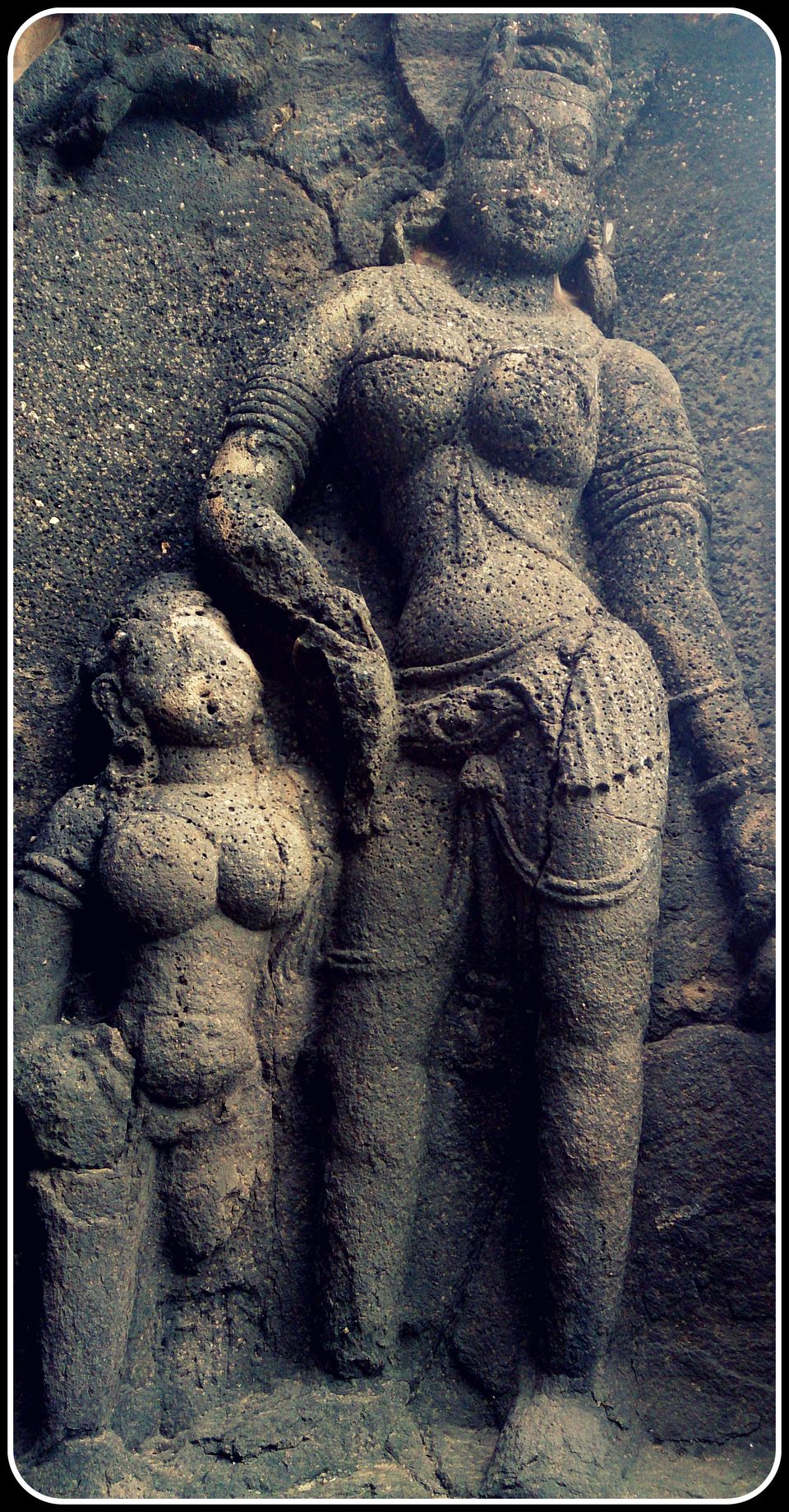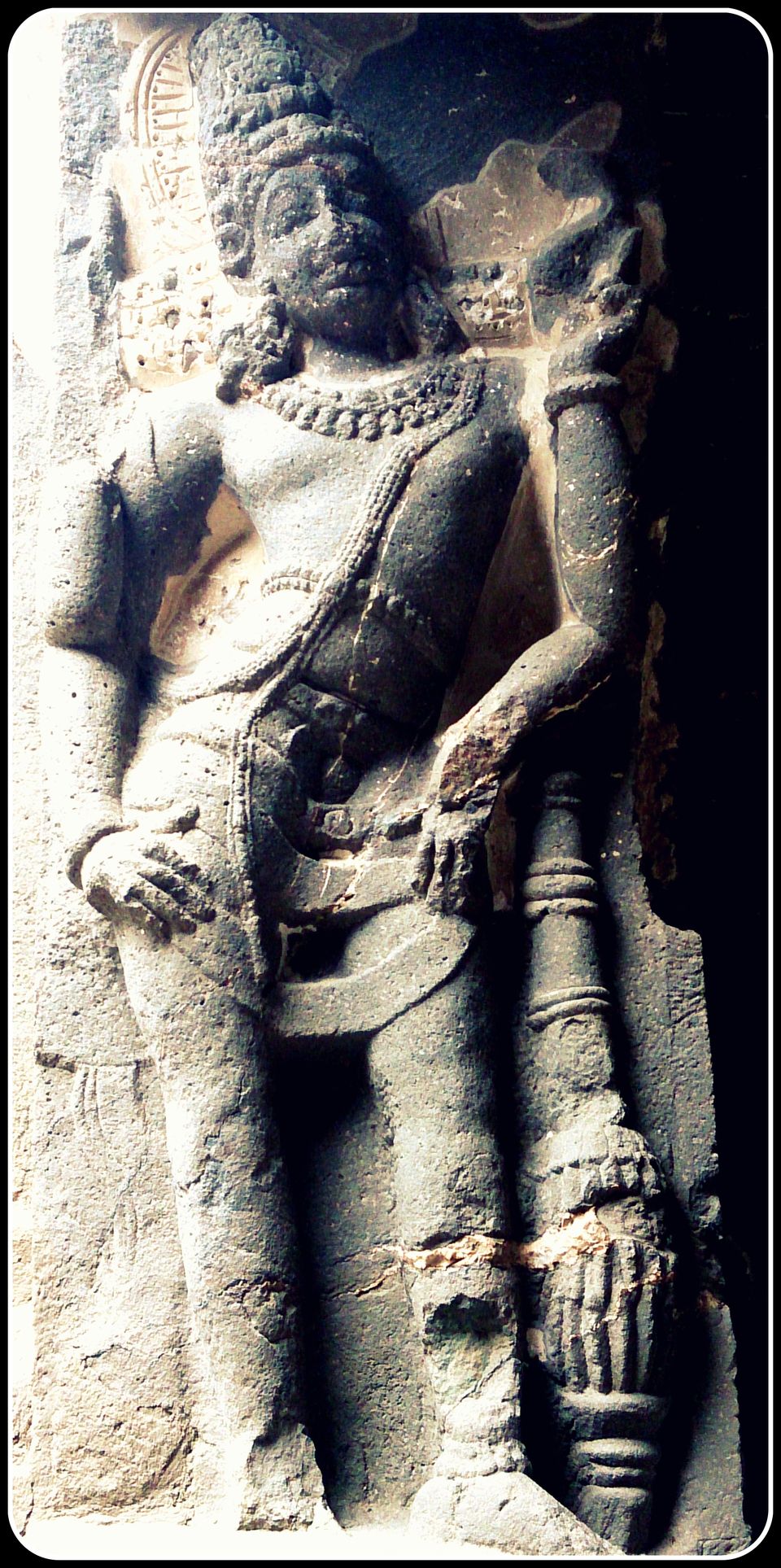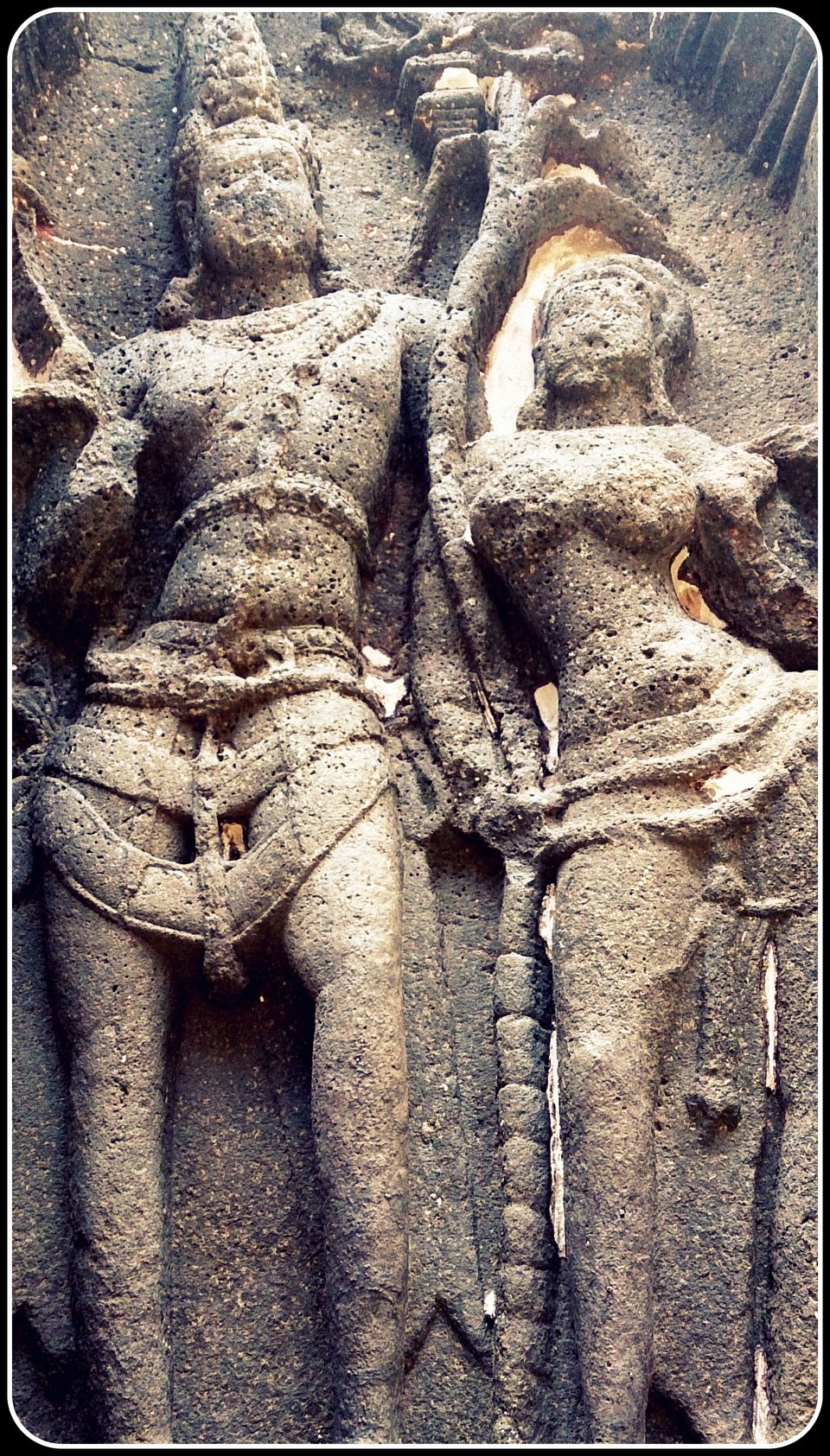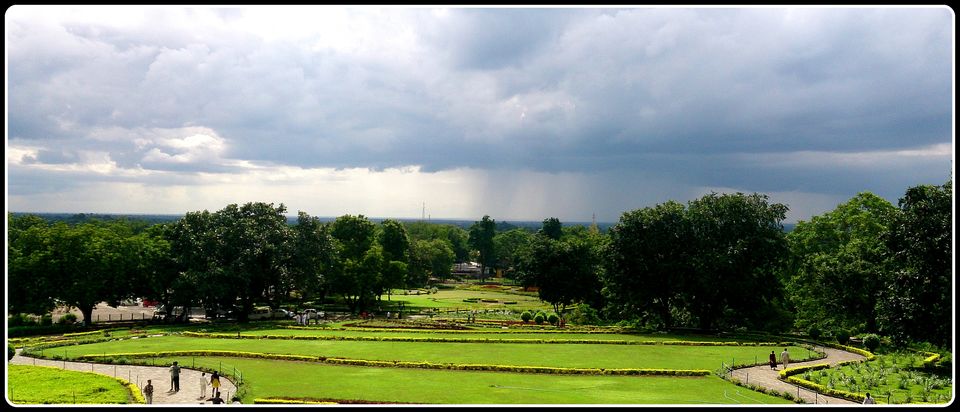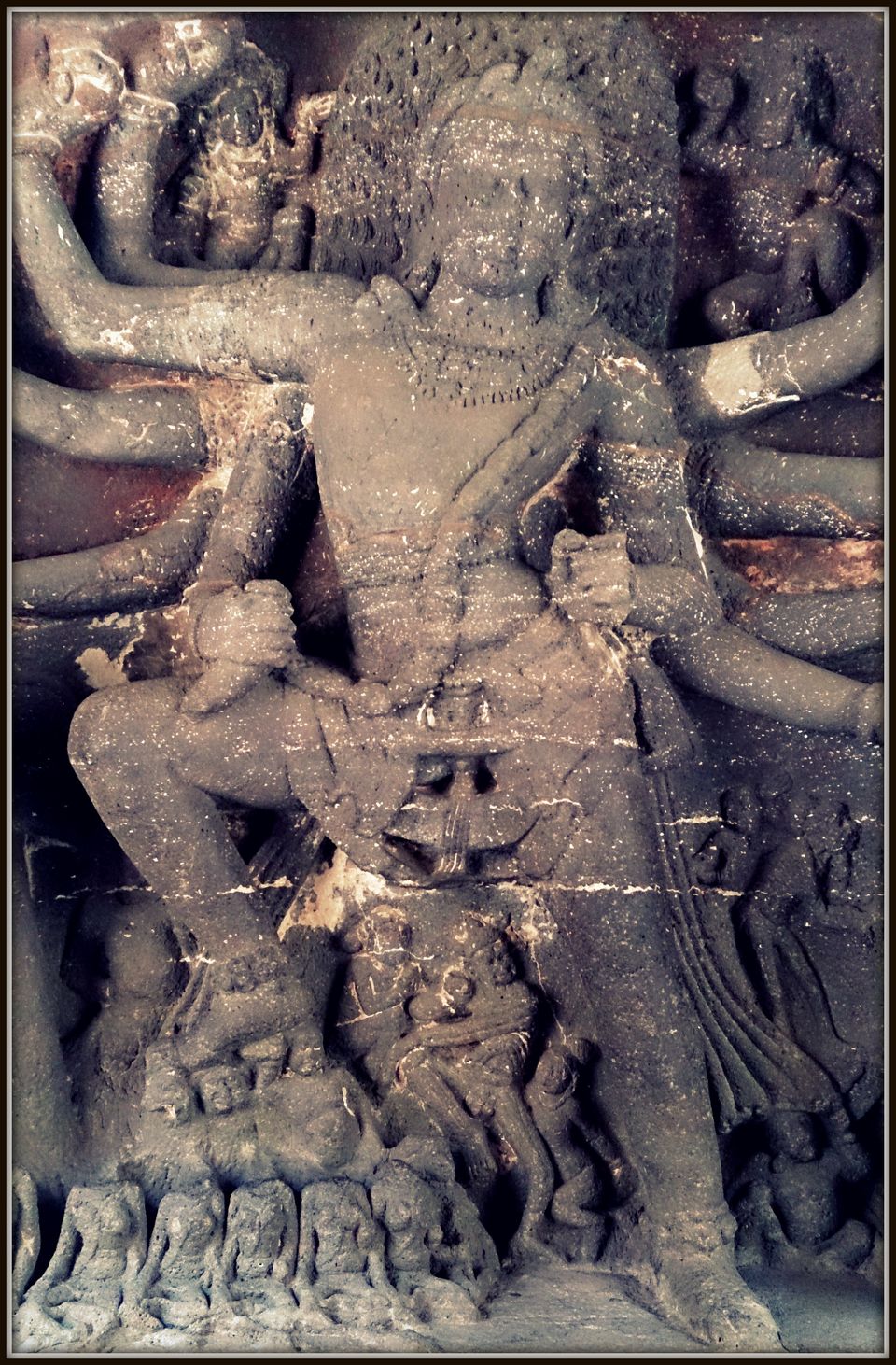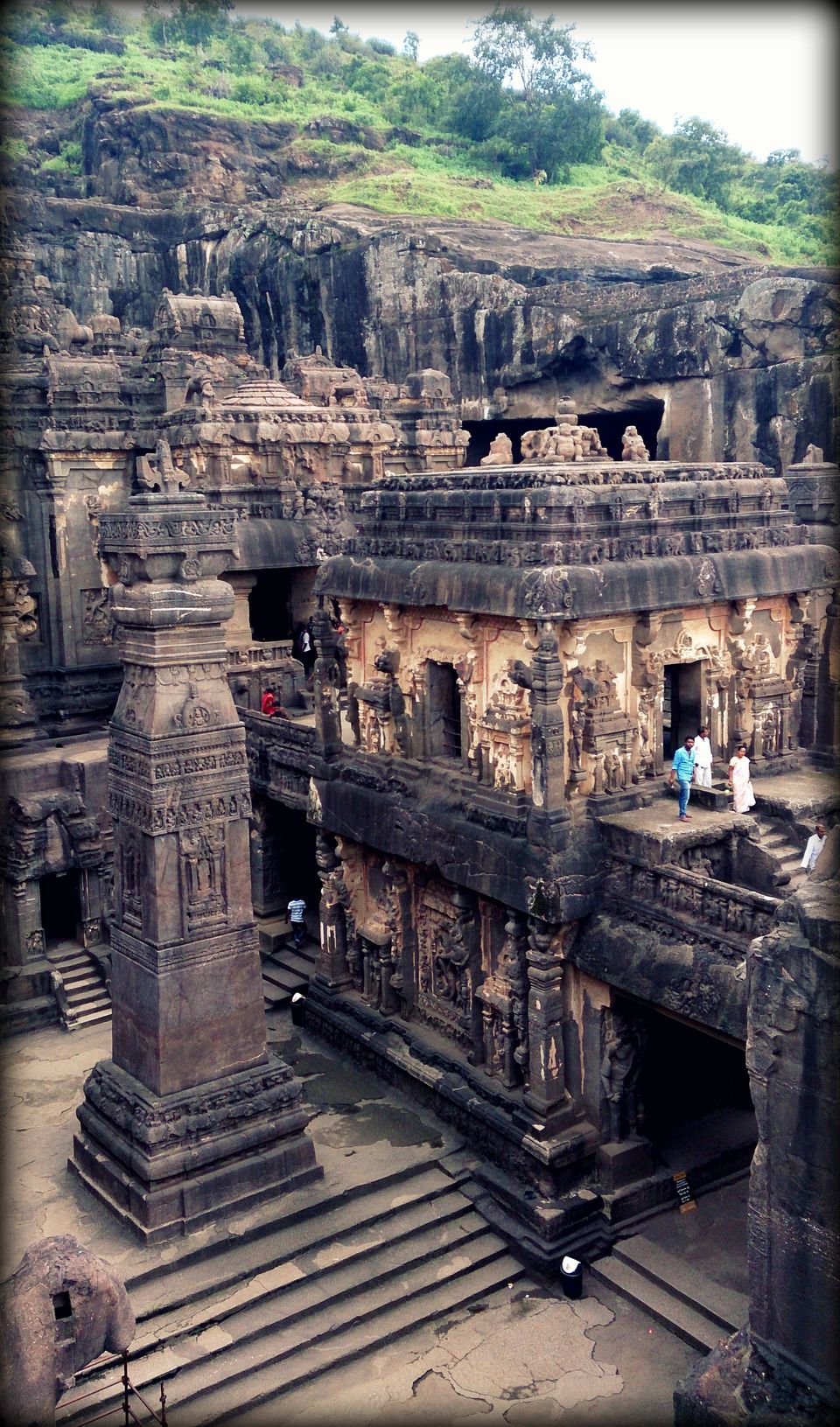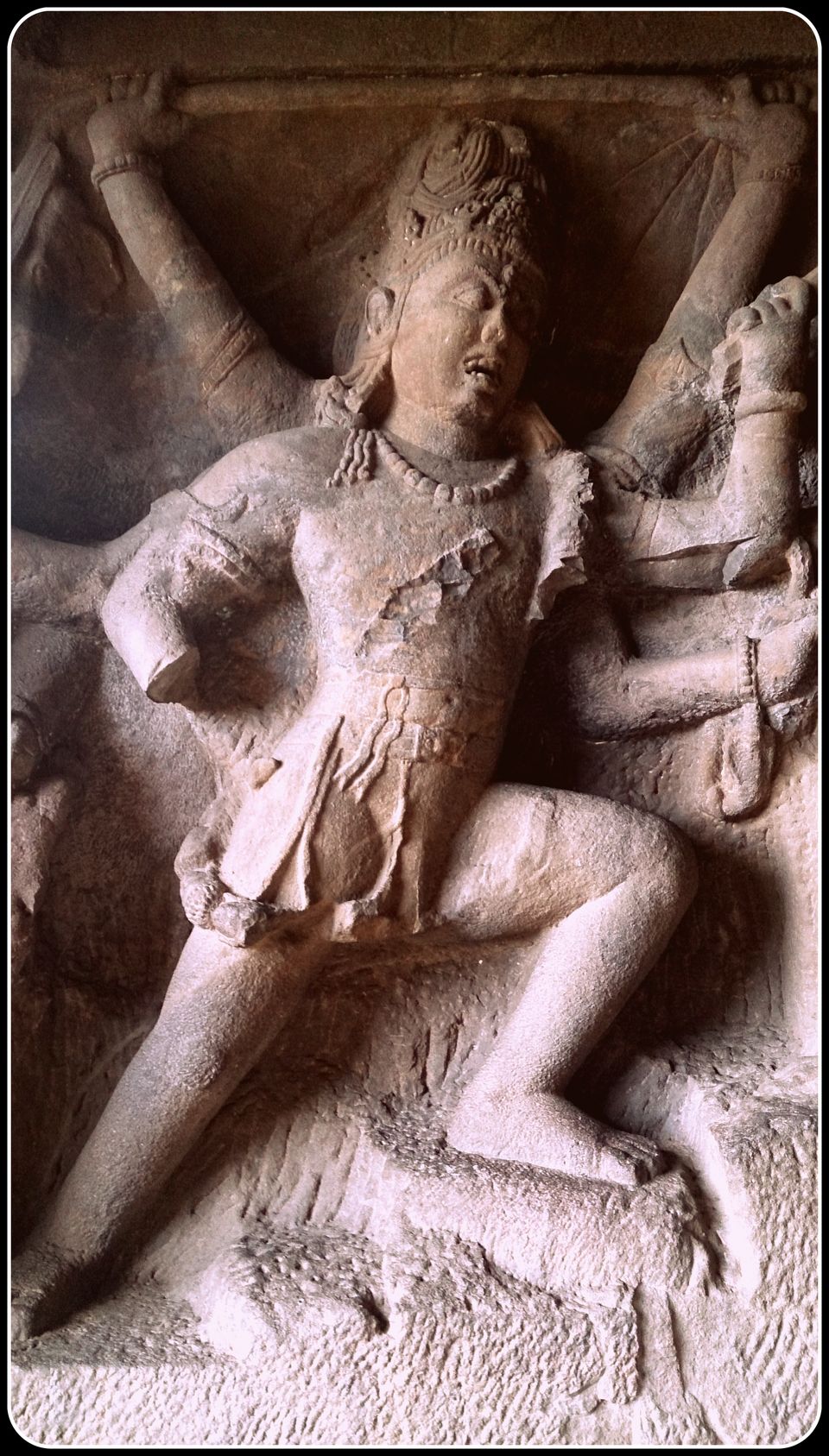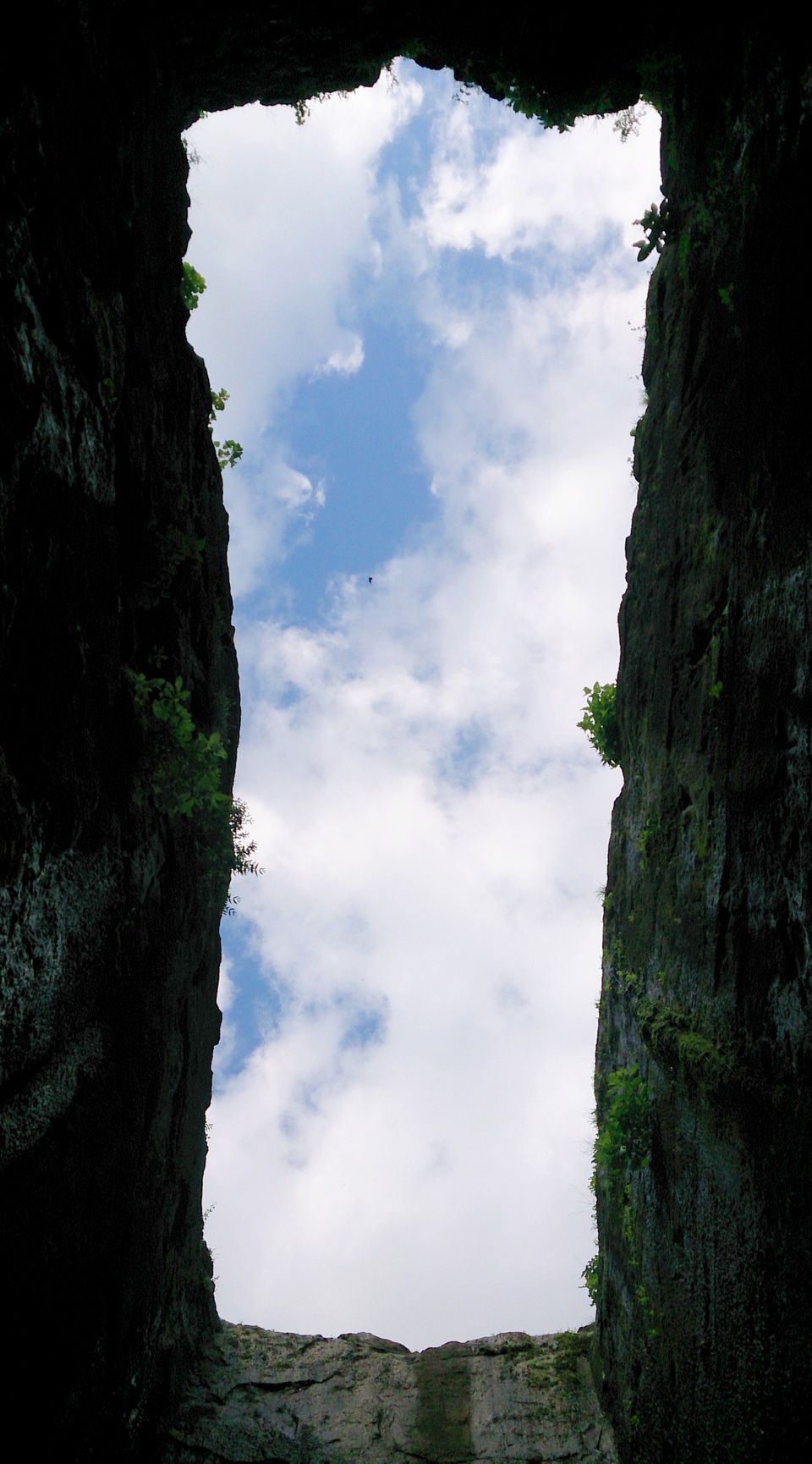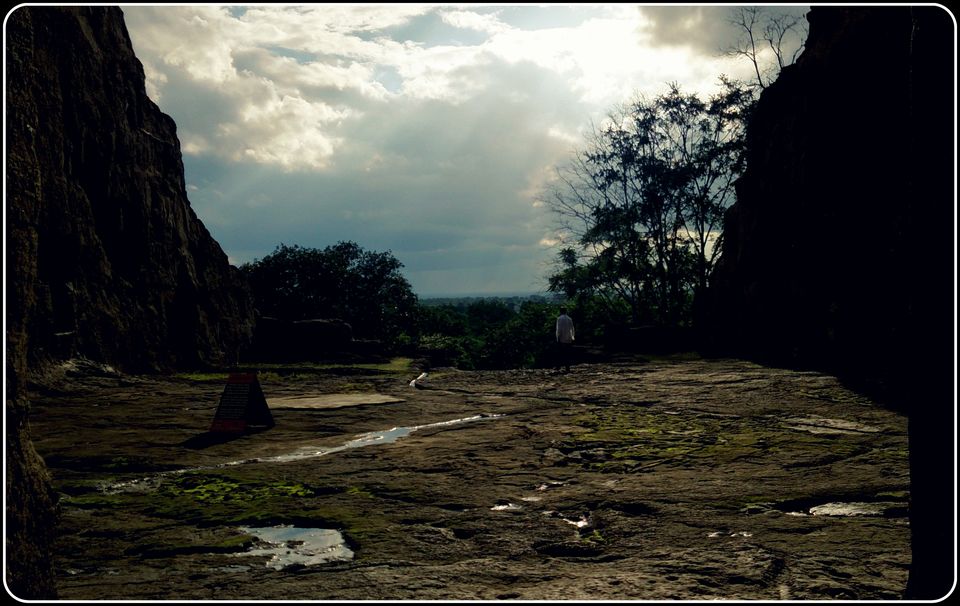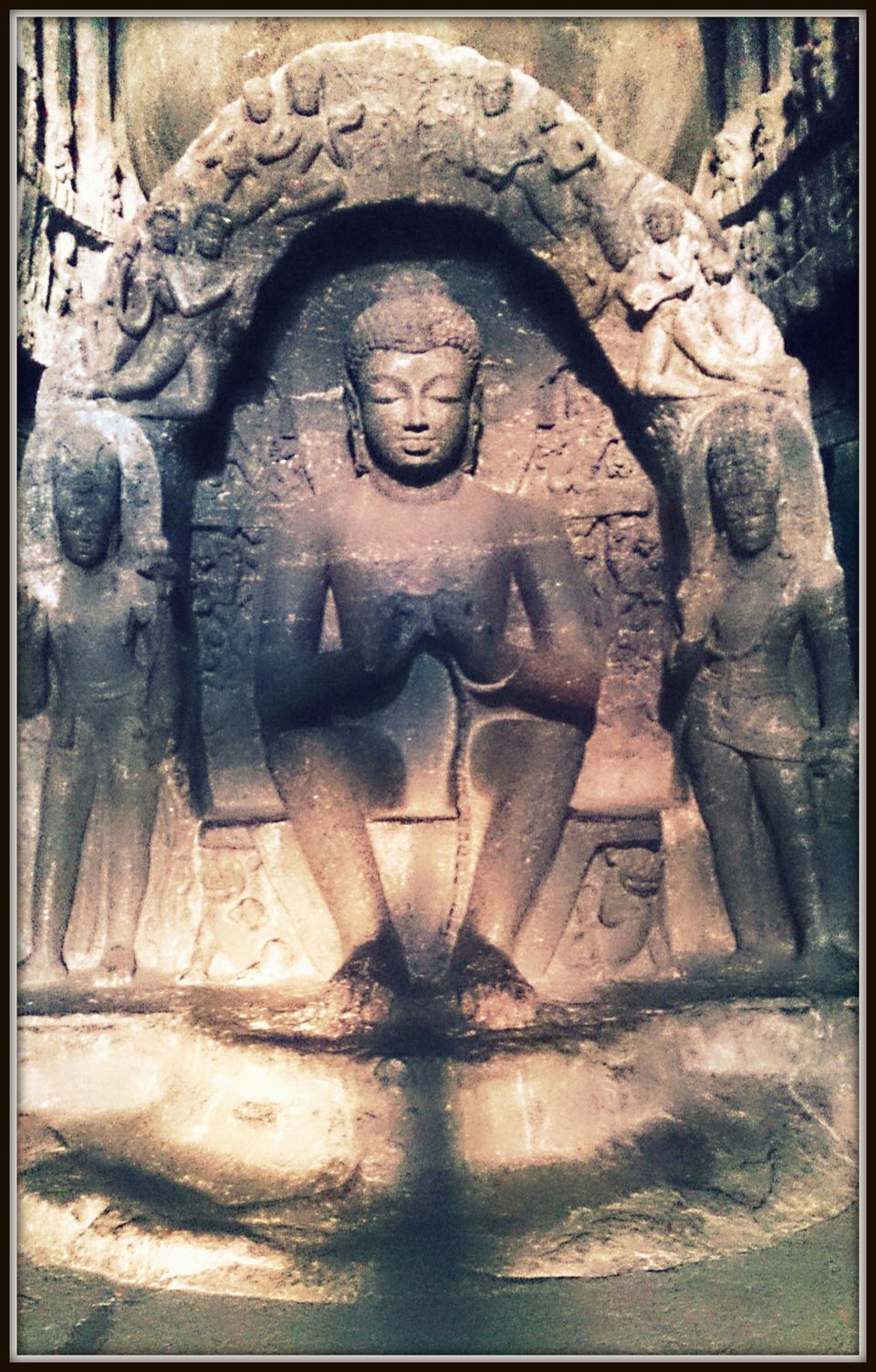 (Useful links included)
I love to travel. If I can, I will. There won't be any excuses for it. It removes all the fear from within. The fear of the unknown. The unknown places, the unknown people, the unknown food, the unknown what not, all that makes us feel out of our comfort zone! All one has to keep in mind, as F.D.R. has put is that the the only thing we have to fear is fear itself - nameless, unreasoning, unjustified terror which paralyses needed efforts to convert retreat into advance. And luckily, even after coming into professional life I've kept on getting so many chances to continue my love for the same.
This time it was Aurangabad, surrounded by scores of archaeological sites amid hilly terrain of Western Ghats. The city is named after Aurangzeb, the Mughal emperor and so vast majority of the sites are Mughal styled. It has got innumerous gates, hence the name "city of Gates". It has also been conferred the title of tourism capital of Maharashtra. Cool, isn't it! Yet, there are hardly any places left, untouched by the beautiful creations of beautiful minds of our ever so beautiful cupid-hit people of our beautiful country who think they are expanding their territory of love beautifully by making a heart and their initials wherever they go. Ahhh, what an artistic marvel they are! Anyways, they have been entrenched so deep in my heart since my childhood, that I hardly even notice them. :D
The first stop that I made was Panchakki, when translated means Water Mill. It is one of the engineering marvel, of such an old age, where the water was used to drive the mill and further get the flour from grains at that time. Even today it is in running condition less the grounding of the grains. Though there is nothing that you would miss, if you just skip this stop.
Next in-line was Bibi-ka-Maqbara. As soon as I stepped on the main gates, the site through it popped my eyes out. Did I just got teleported to Agra! Am I standing in front of the Taj Mahal? ( Quick Fact about Taj Mahal: As you move through the main gates, the mausoleum seems to move further away from you. Optical Illusion it is and such a great piece of engineering. ) So, No. I was there in Aurangabad and what I was seeing was a complete replica of Taj Mahal. It was built by Aurangzeb's son in memoir of his mother. And what differentiates it from the original is that it started its structure being built with marble and gradually moved on to bricks and plaster due to lack of funds. And this is what we call as Chinese item. (pun intended) ;) This was also a proof of the declining power of Mughal Empire gradually.
And now I had to get the taste of the Mughal cuisine. Enough of the Mughal architectures for the moment. And Karim's it was. Located in Nirala Bazar, the main market place of Aurangabad, amidst heavily congested roads, you'll find this great place. A must visit for all the non-vegetarians out there. Try out their special Chicken Rara. Wonderful Delight it is! And talking about market place, the famous Paithan Sarees will be available easily there. I didn't take much of a look as I was least interested in shopping at that moment.
After this on my list were Ellora Caves. And so I parted for the mighty caves, about whom I have been reading and listening all my life and now finally I would get a chance to see them through my eyes. It was a fairly normal ride, with no exciting moments, apart from the varying shapes that I love to find in the hills running away or in the mesmerizing puffs of clouds intriguing me, in the clear blue sky.

No roadblocks, no accidents, no heart pouncing act of braking, just as the doctors prescribe! ;)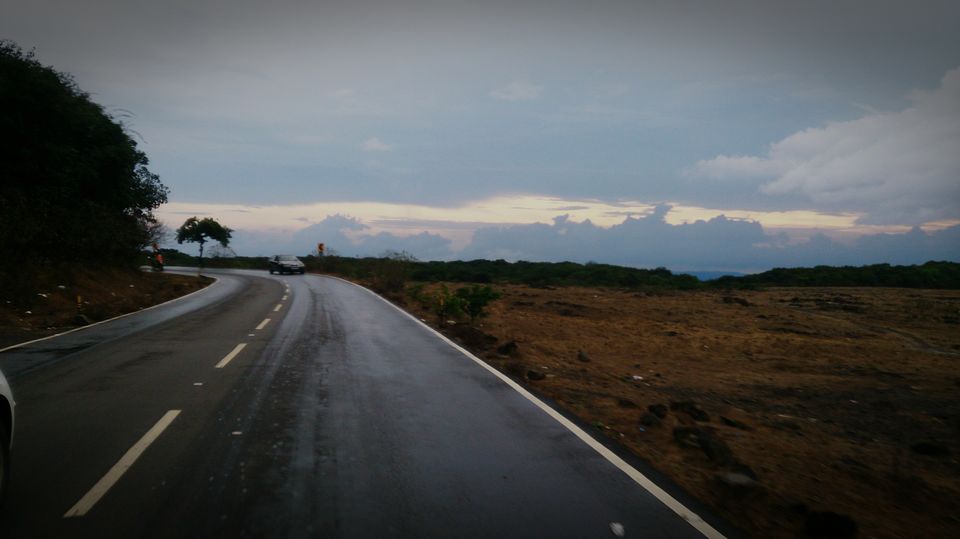 And there I was. Face to face. Felt so small in front of such mighty structures.

It was cave no. 16, The Kailash Temple.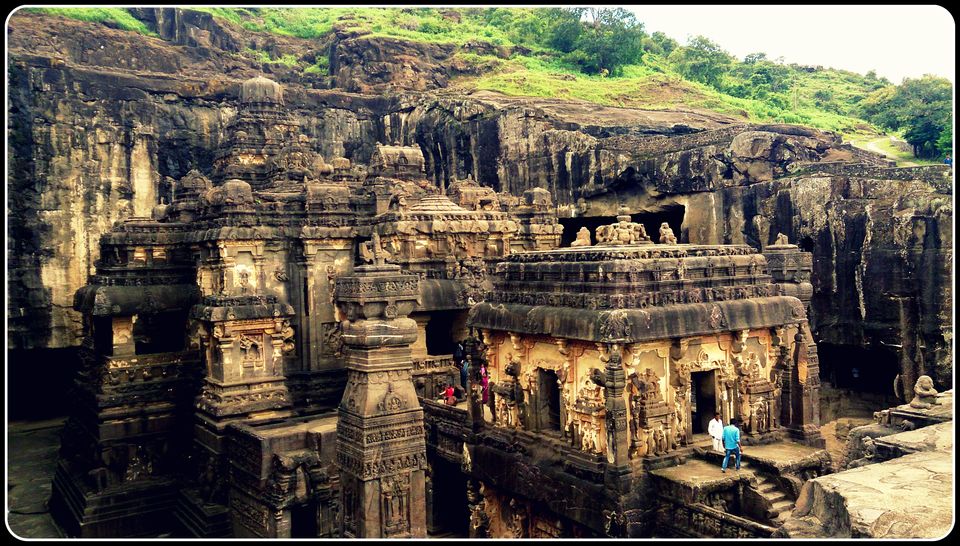 It is the main temple of Shiva with a colossal statue greeting you at the entrance. The temple wasn't built, but carved out of stones from the hill. It is the largest single monolithic excavation in the world and will leave you speechless! Almost 2 km wide, these caves are divided into three parts: Buddhism (caves 1-12), Hinduism (Caves 13-29) and Jainism (Caves 30-34), built together symbolizing the religious unity and harmony prevalent at those times with no issues of tolerance-in-tolerance whatsoever.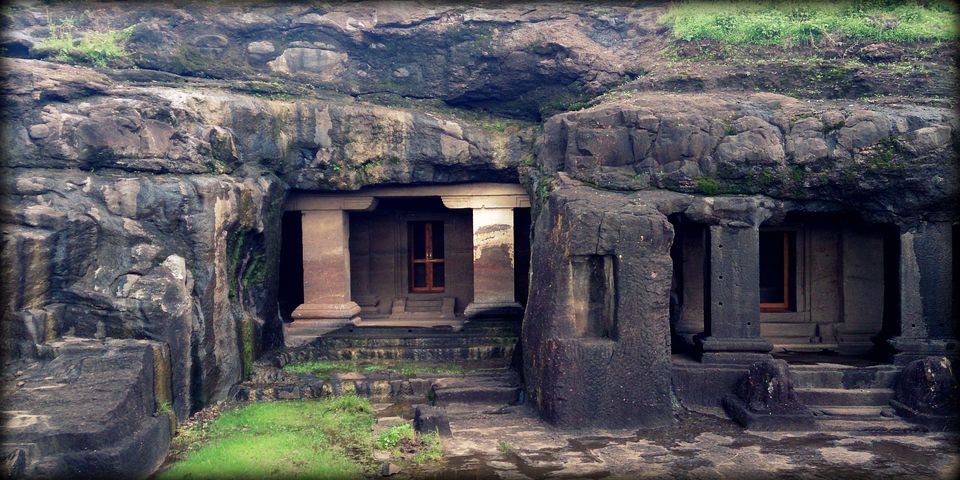 Dividing the Jain and Buddhism caves is a waterfall, as mighty as these caves, known as Sita's Nahani ie. a place believed where Sita, the wife of Lord Rama used to take a bath. The grace of this piece of water body can be imagined from the picture itself and when you are there in front of it, this feeling gets exponentially elevated.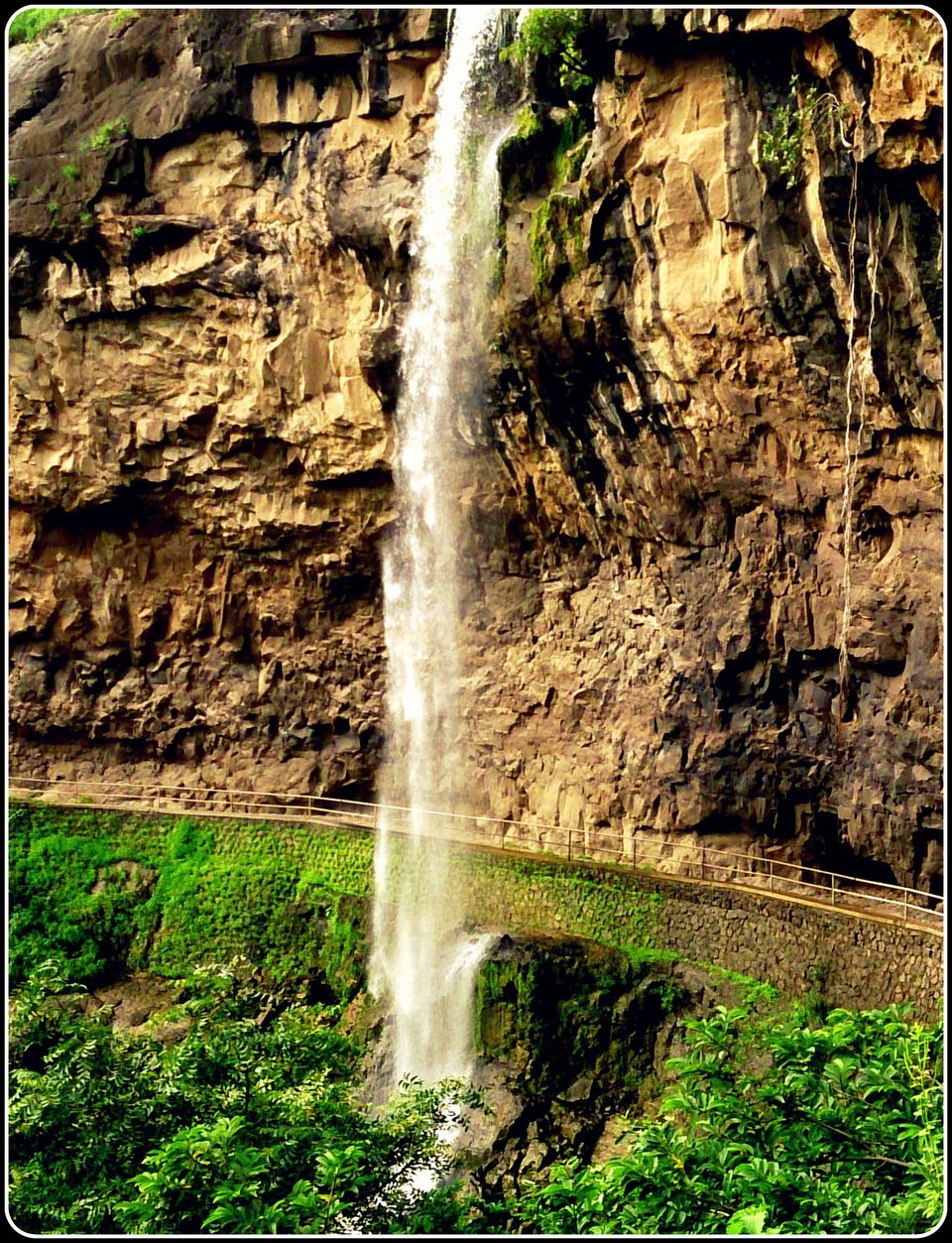 There are sculptures and drawings carved out of rocks inside the caves depicting the various legends of Mahabharata and Ramayana.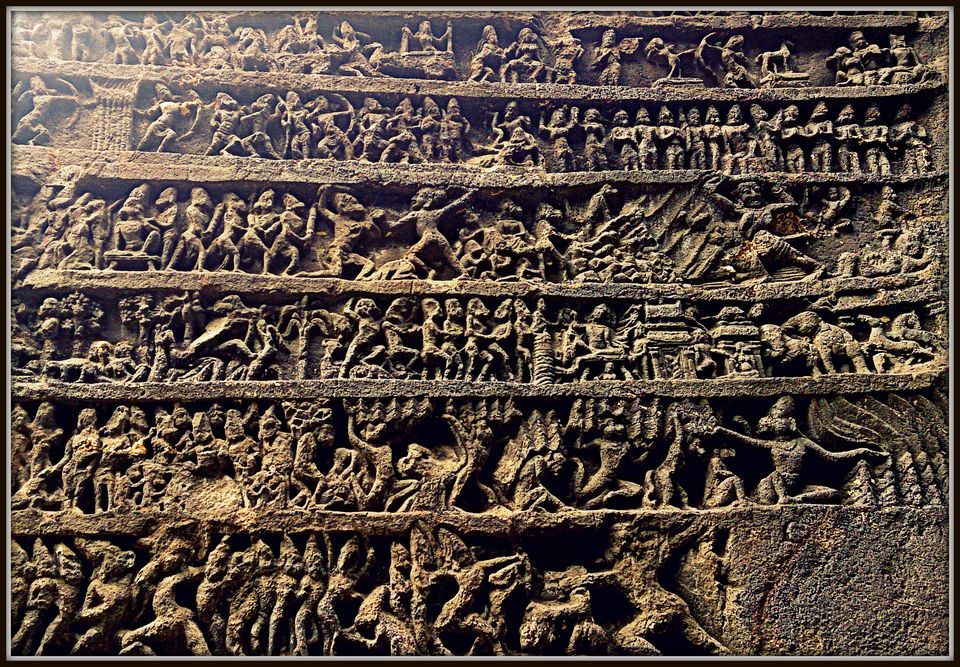 After spending some quality time over there I headed back to the city stopping in between for the Daulatabad Fort. The guide told about how impregnable the fort was with the whole structure surrounded by a water body at that period filled with crocodiles and blocks strategically placed in the walls where archers used to hide and open fire at the approaching enemy. There is a Chand Minar on the way to the top, mostly similar to the Qutub Minar, raising to a height of 64m. You would be exhausted by the time you would reach the top, but once you'll be there you would be mesmerized by the view, especially by the cold wind that would blow on your face making you feel ecstatic.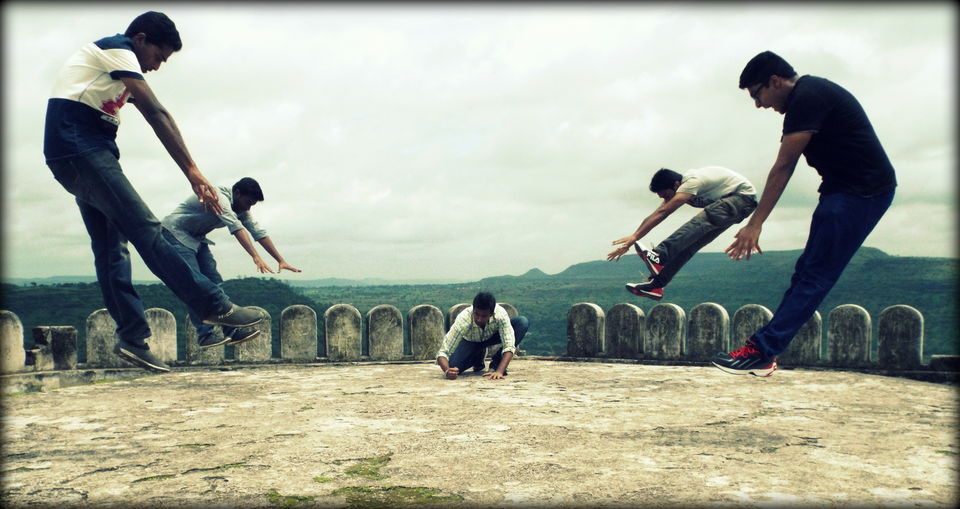 And yes, on the way you would be greeted by Andheri, the dark passage to the fort, built keeping in view of confusing the enemy, with many of the pathways leading to either the trench or fall from cliff. Almost all of them were blocked once this fort was opened for tourism purpose. I was greeted with bats all over the roof in that Andheri and it gets creepy if they start squeaking. I was hoping to see them fly off like the scene from Batman, but couldn't get that sacred moment. :P
It was almost dusk and the time to go home had arrived. So, headed back to the city with so many scenic moments in my camera and even more in my mind. The trip was for sure a feast for my eyes. Just a quick tip: Avoid going in summers as it gets real hot. Preferable time : Winters or early Monsoons.