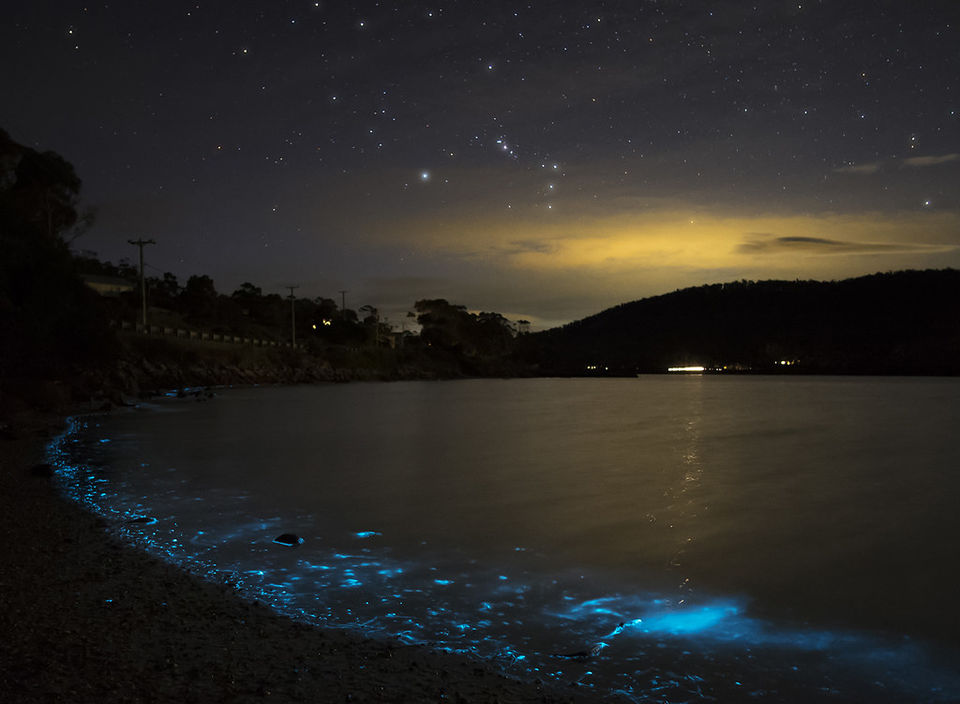 If the idea of paddling through glowing waters fascinates you then Florida awaits you with its unprecedented charm. Florida's Space Coast is the place where waters come alive in bright glowing hues and allow you to experience bio-luminescence.
Bio-luminescence mostly occurs during summers as the rivers and lagoons in the area turn into a glowing paradise. Often referred to as nature's glow sticks, bio-luminescence occurs in Florida due to a chemical reaction that causes Cone Jellyfish (jelly-like sea creatures that glow in the water) and Dinoflagellates (bio-luminescent plankton) to illuminate any time the water is disturbed.
As you paddle through the river or even if you simply touch the water, you can see waves of glowing lights.
If you wish to behold this magical sight, the best time is from May through November and the brightest displays arrive after 9 pm. You may also check the lunar calendar considering that five days after the full moon is the best period when nights are darkest.
Most tours range from an hour to an hour and half and see-through kayaks are one of the most unforgettable ways to experience the scene.
Make sure that you carry insect repellent and a change of clothes while visiting the scene as you may also like to explore nearby restaurants.
Share your travel stories with Tripoto community here.
Get travel inspiration from us daily! Save our number and send a Whatsapp message on 9599147110 to begin!