Germany deserves a spot on every travel enthusiast's bucket list. Not just the well-informed, but anyone who finds inspiration and joy in heart-thumping landscapes, charming river valleys, twinkling, snowy Christmas markets, good-humoured locals, mouth-watering food and the finest beer. Because it is when you give this beautiful country a chance, that you will discover its many unknown offerings.
Here's a list of 10 enchanting places to visit in Germany to start you off on a magical journey through this good-natured country. Prepare to swoon.
Bastei Rock Formations
When to visit: Go early in the morning or before sunset, when the light falls horizontally on the rocks for soul-stirring views.
How to get there: Rathen, a spa town, is the main base for visiting Bastei. To get to Rathen from Dresden, you can take a ride on one of the world's oldest paddle-steamers on river Elbe, or take the S-Bahn train, or rent a car.
Pro tip: After hiking the Bastei, get a bite at the historical Bastei Restaurant, which is more than 200 years old.
When to visit: Go on a cloudless day to get some uninterrupted time with the amazing view. Remember to go early to avoid the crowds.
How to get there: Located a 110km from Munich, you can drive to Zugspitze. If you take the Tiroler Zugspitzbahn cable car post that, you'll even get free parking. Or take a train to Ehrwald Railway Station, which is 20 minutes away.
Pro tip: Plan ahead, so you have some time to soak in the view along with a Löwenbräu beer. Afterwards, sunbathe on the deckchairs and get a few moments of shut-eye.
When to visit: From spring green to autumn gold, this fairytale park puts its best face forward whenever you decide to visit.
How to get there: A daily bus runs from Berlin to the national park. Inside the park, you can use the steam railway, or get around on foot or by bike.
Pro tip: Reserve a day to hike to the unique highland moor between Oderbrück and Brocken – the highest peak at the Harz.
When to visit: Spring is a great time to see this Alpine town, when snow still covers the mountain tops, but lawns are dotted with hundreds of flowers.
How to get there: Take a train till Berchtesgaden from Munich or Frankfurt, or rent a car to go by road.
Pro tip:For those who like experimentation with their palette, don't miss the pasta with pig's feet and snouts in wild garlic jelly, served at most restaurants.
Rügen Island
When to visit: April to October is a popular time to be here, but it does get crowded. If you appreciate the quiet more, plan your trip during winter.
How to get there: Rügen is around 5 hours from Berlin, from where you can take a direct train or bus. You can even drive up to Strahlsund and take a ferry from there.
Pro tip: A circular cycle path has been constructed around the whole island. So ditch your car and rent a cycle to explore the place.
Black Forest Highlands
When to visit: Pick your favourite season and take a trip to the highlands. This is an all-season destination.
How to get there: The Black Forest is well connected by rail and road. It is also surrounded by many international airports.
Pro tip: The fascinating cuckoo clock and the delectable black forest gateau originated here. Get your hands on both before you leave.
When to visit: This national park is open throughout and is stunning to explore in winter and summer.
How to get there: The park is easily accessible by car and public transport. There is also a comfortable call-and-collect taxi service at various points.
Pro tip: Rent e-bikes to ride around the lake or take off on the many bike trails that run through the forest. Change the battery at points along the way.
Uckermark National Park
When to visit: The region is open to tourists throughout the year, and is wonderful to explore, both during summer and winter alike.
How to get there: It's around 4 hours from Berlin and 7 hours from Dresden, by train.
Pro tip: Rafting is an age-old tradition here, so make sure to take a special rafting tour, which doesn't even require a license.
Wadden Sea National Park
When to visit: All throughout the year
How to get there: The park is easy to reach by air, road, train or ferry – so pick the one that suits your location.
Pro tip: Take you camera along for stunning photos of the sky meeting the earth.
No picture can ever do justice to the elegant beauty of this small, historic town in Bavaria. Known for being the summer getaway of Adolf Hitler, today Berchtesgaden is popular for its lush valley and charming sceneries. The two main highlights of the town are the Eagles Nest, Hitler's summer lodge and Lake Konigsee, which is commonly known as the German 'fjord', as it is carved by glaciers. If you're in Germany, it is one of the best places to visit in Germany.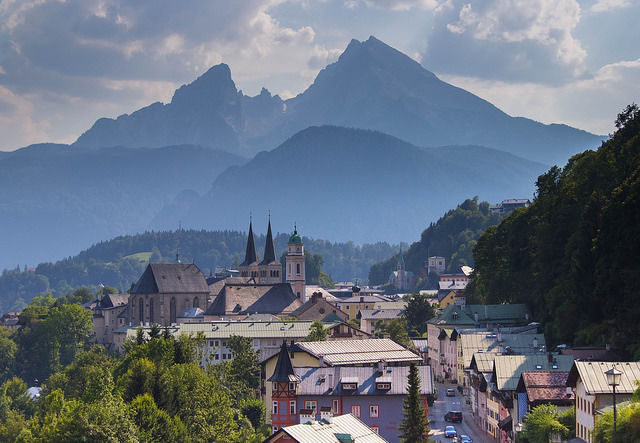 Don't let the legends about the flying witches deter you. A hike through the thick pine forests of Harz can be a soul-awakening journey. Besides, the national park which is almost completely covered by forest, has it all – tall, golden pine trees, wild blueberry bushes, slimy green moss, granite rocks and creeks and some rare animals to make even the fussiest of wilderness lovers happy.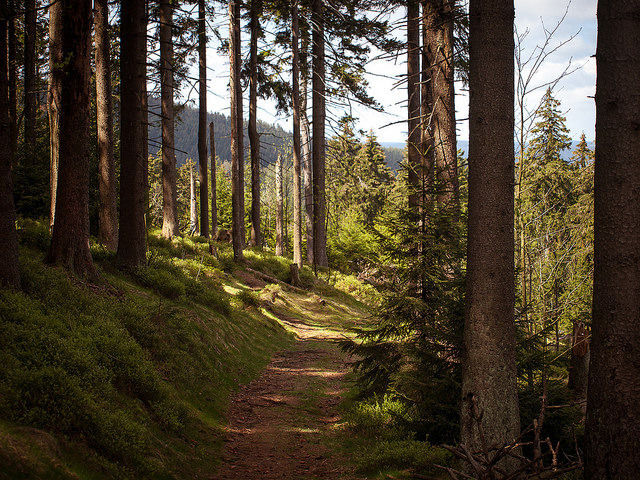 The highest mountain in the country, Zugspitze will easily become one of your favourite places to visit in Germany. At 9,700 feet, this peak is covered in deep snow almost half the year. At the top, the sensational panorama opens up to reveal legendary views of 400 mountain peaks in four countries! Besides the epic scenary, Zugspitze offers an igloo village, the highest ski resort, two toboggan runs and the country's highest beer garden.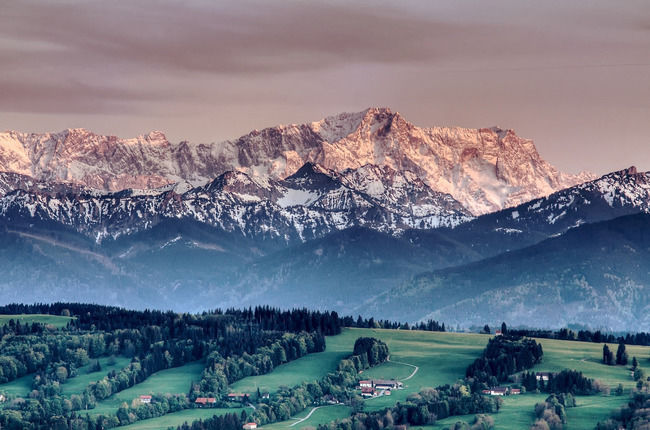 Blink. Then blink again. Because the vast open plains, giant plateaus and untouched vistas not only make this forested mountain range special, but also unreal. A heavily-frequented tourist destination, the Titisee and Schluchsee lakes are the most popular for the water sports they offer. In addition, there are many hiking trials, which make the Highlands perfect for a 'walkable' holiday.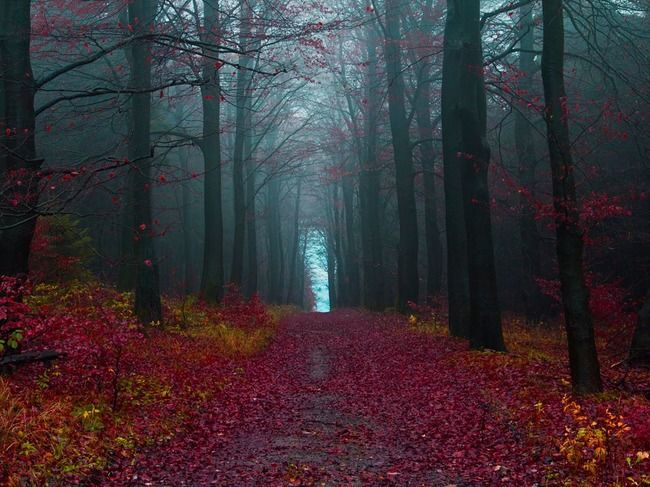 One of the most popular holiday regions in Germany, the Kellerwald-Edersee National Park is perfect for those who enjoy walking, cycling and water sports. The park is located in the state of Hesse, and lies to the south of the crystal-clear waters of the Edersee lake in the red beech forests, called the Kellerwald. Combine a hiking trip through the park's lush forests and long meadows with some canoeing and sailing at the lake, for an ideal time.
A scenic area with more than 200 freshwater lakes, the Uckermark Lakes Natural Reserve is beautiful as far as the eyes can see. Half the region is covered by dense forests, while the rest is a mix of fens and idyllic villages with cobbled streets. Days here can be spent exploring the nature park with its ancient beech trees and peculiar birds and animals, or taking a dip in the many swimming lakes of the villages, followed by some relaxing time at the inns.
A World Heritage Site, the Wadden Sea National Park sees the most number of birds than anywhere else in Europe. The sea is also home to many sea creatures, such as shrimps and mussels. The vast and lively nature area is a mix of gullies, dunes, tidal flats and salt marshes. It remains untouched even today, and efforts are continuously being made to make sure it develops free of any human intervention.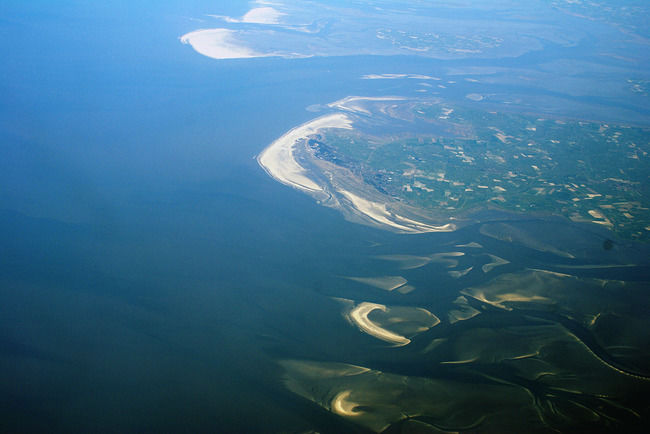 A tourist attraction for over 200 years, it's a pity that the Bastei Rock Formations are so unknown outside of Germany. These gorgeous geological formations are intriguing to say the least, and are located right in the heart of the Saxon Switzerland National Park. The panoramic scenery of the Elbe valley and its eponymous river from the top is breathtaking and has inspired many poets, painters and photographers.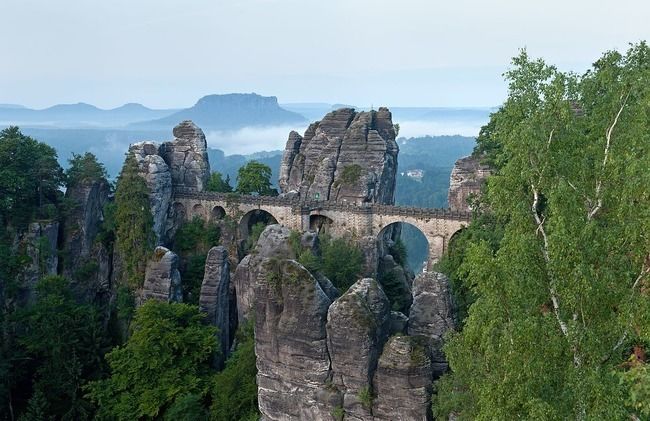 The largest island on Germany's northern coast, Rügen is a popular destination known for its resort culture and long, sandy beaches. The Jasmund National Park on the island has been awarded World Heritage status for its remarkable natural beauty, which includes the very famous chalk cliffs that were painted by Caspar David Friedrich. Besides the hiking and surfing opportunities, the beautiful island is one of the best places to visit in Germany.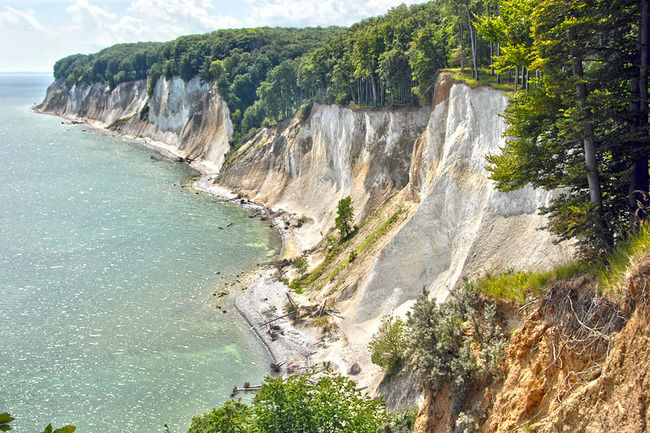 Bliesgau Biosphere Reserve
If you've ever dreamed of riding a horse-drawn carriage through wild flower meadows, then a trip to the Bliesgau Biosphere Reserve should be on your list. This UNESCO-certified reserve is known for its beech trees, countless variety of orchids and gentle rolling hills. Along with many other endangered species, it is also home to the Little Owls and the Marsh Fritillary Butterfly.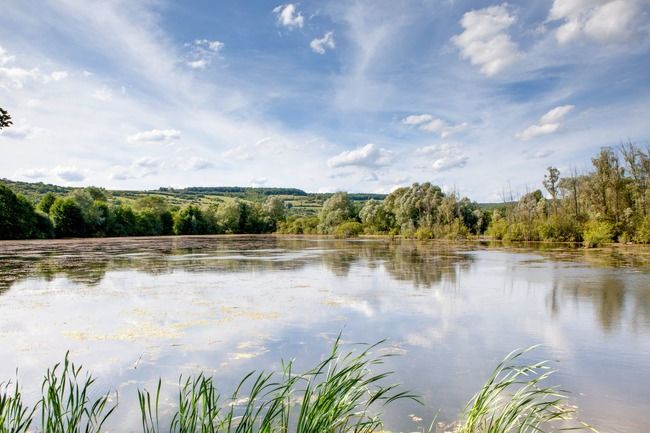 When to visit: Whenever the weather is brilliant and you are in the mood for some quality time with nature on an electric bike, a horse or on foot!
How to get there: The closest major city is Saarbrücken, around 30km. You can catch a train or bus till there.
Pro tip: This is a great destination for food lovers. The culinary scene here is famous as one of the best in the French- and German-speaking countries
Sponsored content for Germany Tourism. Click here to find out more about traveling in Germany.
Frequent Searches Leading To This Page:-
places to visit in germany, top places to visit in germany in april, top five places to visit in germany